Halo 5 PC: Is It Actually Possible To Play Halo 5 on PC?
Updated: 22 Jul 2017 2:10 am
Bringing the Fight to PC
Bring the Fight to Your Home Computer
When Halo Combat Evolved came out in 2001 games were forever changed. It not only had a big impact on first person shooters but it also changed how we played games with our friends. Halo was a dominating force in the game industry ever time that a new game was released. People thought Halo would eventually start to dictate real life and have an influence on our military. 
Halo 5 is the latest game in the franchise being developed by 343 Industries and fans have always wanted to be able to play on the PC. 
Since the start, Halo has been an Xbox exclusive and wasn't available on other systems normally.  Being one of the founding father figures for first person shooter it is only fair to want to be able to play the game on PC. Playing a shooter game requires precise accuracy and this is where the sensitivity on a mouse surpasses that of a thumb stick.  A mouse has the freedom to move at a faster more controlled speed and can be tweaked in settings to find the perfect feel to it.  Anyone who plays shooter games knows that you cannot compare the reaction and accuracy of a mouse and key board. We as fans of the game want to play Halo the way it is really meant to be played, on a PC.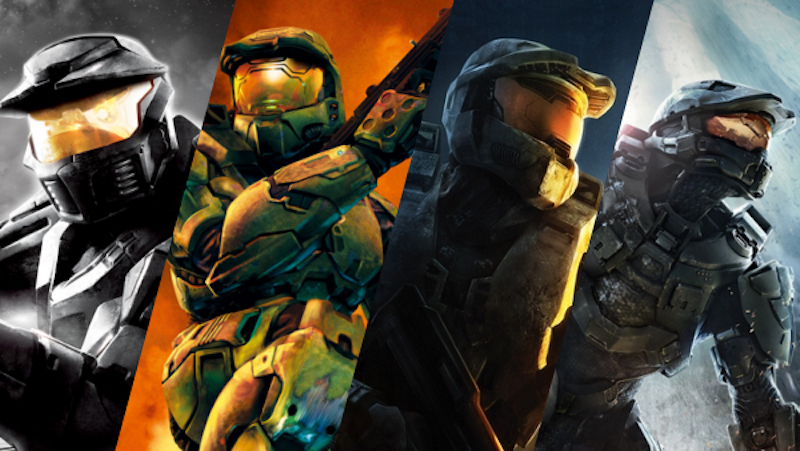 The evolution of Halo throughout the years
Now I know what you are thinking, how are we supposed to play an Xbox exclusive game on the PC? 
Well there is a way and it might just surprise you.
In the past people have tried to get games from one platform to another but it never really works out well. The games either don't work or are too glitched to play at all. Other attempts are modded versions of other games that are mainly reskinned textures. Don't lose all hope thought!
 Recently Windows 10 has updated to their anniversary edition, if you go to the Windows 10 store they have a download for Halo 5 Forge. Forge is a mode in Halo where the player can design and create a map using the Halo props. It is popular for making custom death match battle maps and creating fun obstacle courses for you and your friends to race vehicles in.
So how does one actually play Halo 5 on PC?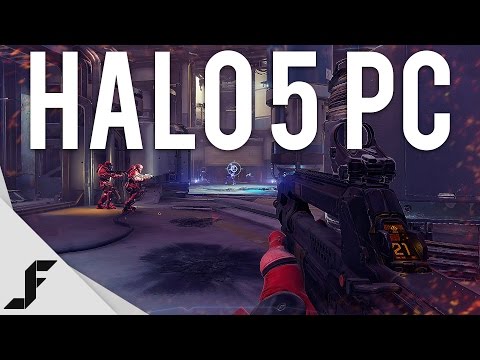 How To Play Halo 5 on PC - Multiplayer Gameplay + Impressions
It may surprise you that it is actually simple and only takes a few steps.
First you need to be running on a Windows PC. You shouldn't be playing games on a Mac anyway but it is important that you have Windows because you will need to upgrade to the Windows 10 Anniversary Edition. Why this one? Because in this version they offer you Halo Forge while the others do not. 
Next you have to go to the Windows Store, which you can access at the bottom of your screen on your task bar. Once in the store search for Halo Forge if it already isn't on the home page. Click and download Forge, it is free and is a 36GB file. Once you have done all of that you should be able to open up the game and play!
It is important to note that this is a special version of Halo 5 for PC and only has the features of Halo 5's robust Forge level editors. The creation process should be much easier using a mouse and key board than a controller. 
Looking down the sights at an enemy with assault rifle
Although most Halo fans are excited to see the game brought to life on the PC, some aren't as happy and still are skeptical about how the game will truly preform. For people who have been playing PC games for a long time the lack of options is very frustrating. Halo was a game made for consoles and has always been that way since the first game. The transition of a game from console to PC can sometimes mess with how that game functions. For example, Halo was never a fast paced shooter so the need for the quick response of a mouse is not really needed. Also for a long time Halo was Xbox's main title and having it transfer over to PC seems sort of odd.
Players want to be able to play the game how they play everything else on their PC. The trust players need to have in the Windows store running a game without crashing or getting messed up is worrying to some. The Windows store to some people is buggy, slow and hard to use. Another big worry of PC gamers is the lack of field of view (FOV) sliders. FOV is how a player screen looks during the game. It is how the player would see if they were in the position of their character. Not having the right settings can cause motion sickness and leave a player feeling queasy. Other complaints are that the chat lobbies are poor and you are capped at 60fps. While some of these are deal breaking problems to people others are able to look past it and enjoy the fun of the game.
A big draw to Halo for most people is the multiplayer. Everyone can remember those long nights at a friend's house playing death match after death match until the sun came up. Being able to play with friends and people from all over is well worth the time you spend playing and at a free cost it is even better.
A team of Spartans
Moving forward with Halo 5 on PC we hope to see more improvements as well as more features. As of now you need to find 15 friends to play in a 16 person death match but it is still fun and makes for a good time. Developers at 343 Industries have said that they plan on eventually bringing a custom game browser feature to both versions of the game. This will make it easier to find new games and maps to play on. We hope that one day to even see a type of campaign mode on the PC. Even if it is a set of Forge created maps that mimic the actual story or better yet community made campaigns that everyone can load up and take on the adventure!
 We hope you enjoyed reading about Halo 5 on PC. The signs all point to it being possible and in a way already is. We just have to see where it goes from here! If you like this article and want to read more like it go to Gamersdecide.com and check out these other articles.
http://www.gamersdecide.com/pc-game-news/october-27-im-sure-you-must-mean-hello-halo-day
http://www.gamersdecide.com/pc-game-news/what-s-new-destiny-2-will-it-be-available-pc
http://www.gamersdecide.com/pc-game-news/it-s-confirmed-destiny-2-arrives-pc-along-its-console-counterparts-later-year