All 3 Alien: Covenant Trailers You Need to Watch
Updated: 29 Jun 2017 11:57 pm
A scene from the teaser, which is considered to be one of the most frightening.
While we anticipate the release of Alien: Covenant in May 2017, here are the trailers for us to watch and enjoy.
1. The Official Trailer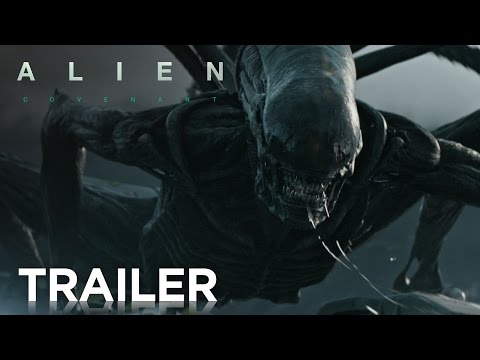 Released on February 28, 2017, the official trailer gives a clear picture of what is going on in the film, and an explanation of the Covenant expedition, as well as a quick overview of the characters before the usual action shots accompanied by heart-pounding music.
The trailer is well put-together; I really loved the shot where the beam of the flashlight just barely passes over the egg, revealing the shape. It sent a chill up my spine. I also liked the lightness and hope depicted in the first minute or so of the trailer; the shift when they land is incredible. The trailer really got me excited for the actual movie. 
2. The Teaser Trailer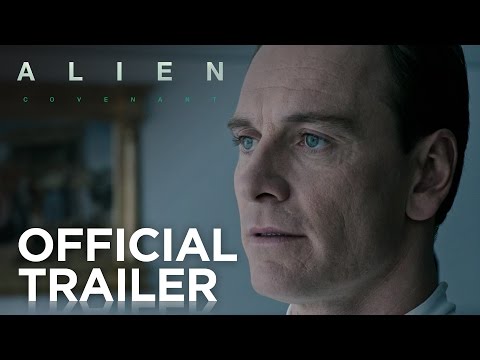 Released on December 24, 2016, the teaser trailer differs greatly from the official trailer, which was released two months later. For one, it includes a very different – and much creepier, in my opinion – type of music, a la The Hunger Games.
This one also focuses a little bit less on the xenomorph and a little bit more on the characters and the relationships between them; we get a clearer shot of what seems to be our main female character, and the characters speak quite a bit more.
It also reveals a sexy shower scene, which seemed a little bit out of place, but, I suppose that teaser trailers are often disjointed and don't reveal everything – that is the function of a teaser.
3. Prologue: The Last Supper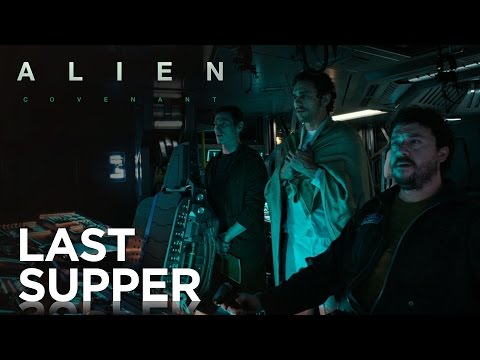 This is a little film short released on February 24, 2017. It acts as both a 'prologue' to Alien: Covenant and a trailer. It introduces us to the crew of the Covenant and their relationships as they celebrate before going into cryo-sleep, presumably for their journey to the planet where the rest of the film takes place.
I was immediately endeared to this cast of characters; they seemed so normal, and so ready to begin a new life abroad in the universe. And did I see a gay couple? I love that representation, even though it might be strange for that couple to be on a colonization mission.
All in all, a nice little bit of lightness and humor to prelude what we all know is going to happen later; I'm looking forward to getting to know these characters, before they're torn to shreds by extraterrestrial monsters.
The marketing for this film has been so slick and gorgeous; it makes me excited for the actual film. The cinematography and musical selections give me chills. You can follow the development of the film on the official Instagram, Facebook, and Twitter accounts. 
You may also enjoy:
Alien Covenant: 10 Fast Facts You Need to Know
Alien: Covenant - Release Date and Story
Image Gallery