11 Best Fantasy Games of 2015
Updated: 02 Jan 2016 11:51 pm
Explore magical realms and fight mythical beasts
11. Darkest Dungeon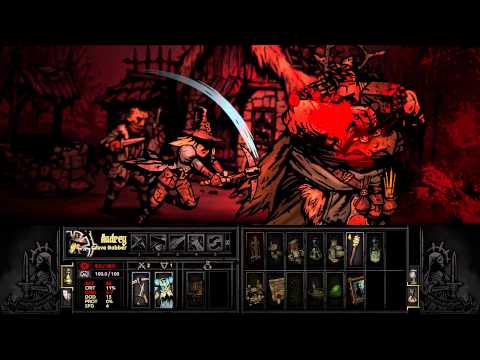 Darkest Dungeon gameplay video.
Four adventurers live for the thrill of finding gold and riches in some of the land's deepest and darkest dungeons. But dungeon-crawling comes at a price. Your health, your sanity, and your life are always in constant danger.
Darkest Dungeon was released in early access on February 3, 2015 and should be fully released in 2016, but it is in pretty good shape at this point. It is a single player, dark fantasy, turn-based combat game that has 13 hero classes and 4 dungeon environments. In this side-scrolling dungeon crawler you will have a party of four heroes that must delve into the deepest, darkest dungeons to battle forces of evil.
It's not just about battling and dungeoning however. The deeper you go into dungeon, the more stress it puts on your characters, and they become affected by it. If they become too stressed or too close to death, they will begin to act irrationally and usually negatively.
Afflictions such as paranoia, masochism, and fearful are just a couple of the types of mental health stresses your character may face. This is why keeping them comfortable, healthy, and happy is important.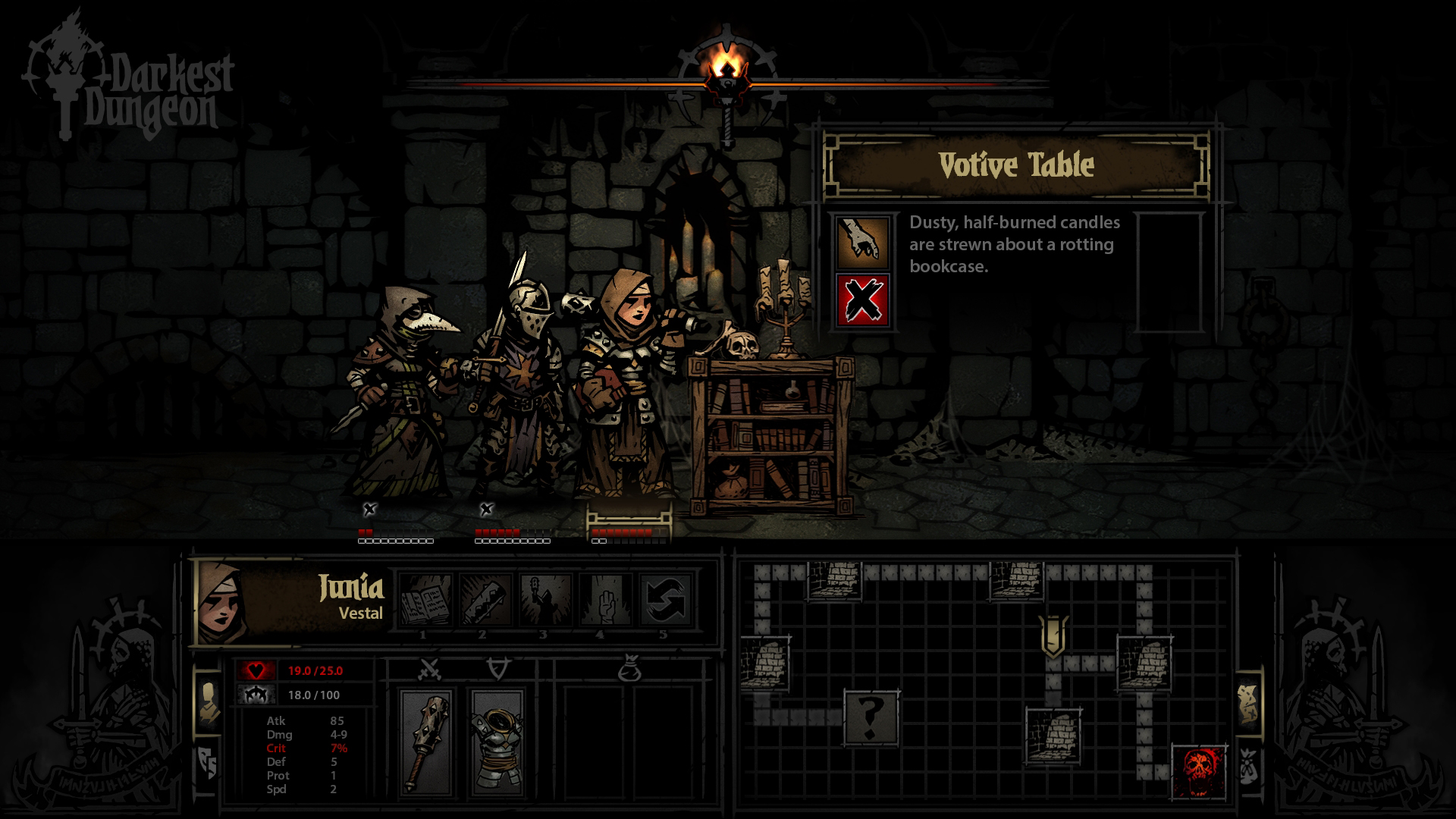 We've lost a friend, but we must keep going!
With 13 classes to choose from, you will find yourself mixing and matching to put together the best party possible. Classes like Abomination, Hellion, Man-At-Arms, Crusader, and Plague Doctor are just a few of the playable classes currently available.
I picked up a copy of this game recently and find it enjoyable and challenging. I've died A LOT. In fact, it seems like death is typical in this game.  If you enjoy challenging dark fantasy games, then give Darkest Dungeon a try.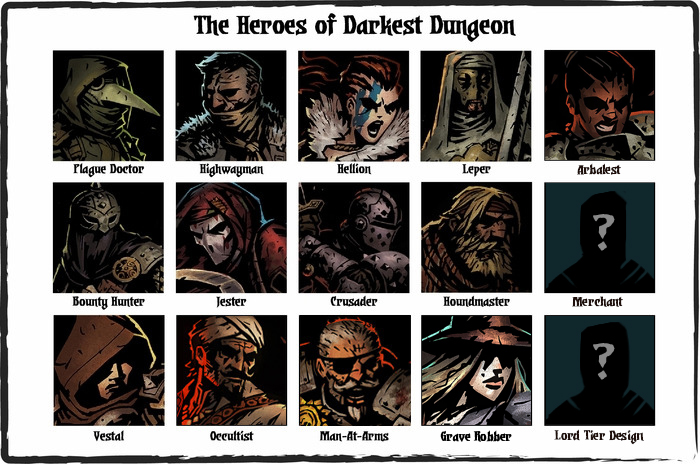 Who will you choose to fight the darkest creatures in the dungeon?
Image Gallery