10 Best Deer Hunting Games for PC
Updated: 28 Jun 2015 7:00 pm
Get your fill of shooting furry little critters in the face with out top ten list of best deer hunting games.
Setting up and taking out a leaping deer with a perfectly timed shot is a thrilling and satisfying experience that few hunting games can actually do well. For that reason we have taken it upon ourselves to test out copious amounts of hunting games and come up with a list of the top ten best hunting games. It was a long hard slog with many digital creatures finding their way into the light thanks to our trigger finger but it was well worth at the following list will no doubt show you.
10. Sniper Deer Hunting
It does exactly what it says on the tin, you get a sniper rifle and a bunch of deer in your crosshairs. There are few thrills to enjoy with Sniper Deer Hunting, there's no strategy, no tricks to use and no choice in weapons.. While it may sound very basic, and in truth it is, the shooting is still very entertaining and and the whole game is wonderfully crafted for quick action packed snippets of gaming.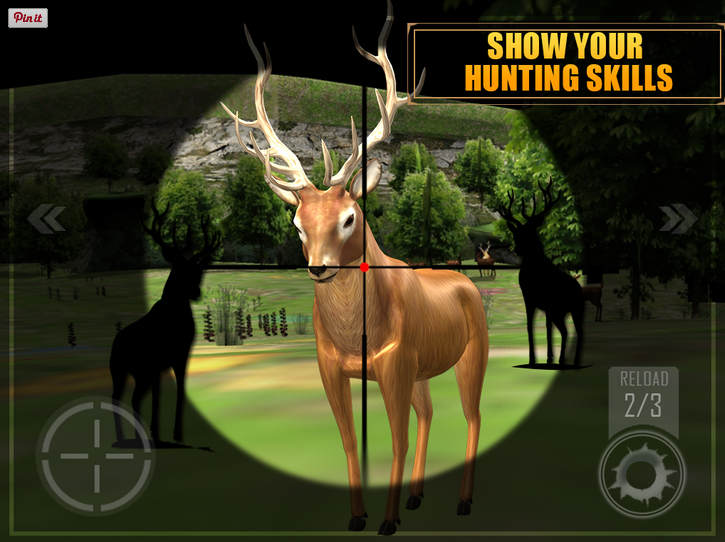 Go for a good clean kill
While most games on this list give you a wide variety of locations and animals to kill the focus here is well and truly just on deer, which as I'm sure you can imagine gets a little dull after a while. For that reason, and the fact that the weaponry selection is just the same rifle in different skins, this game is at the bottom of our list. It's fun but just a little bit limited to be any higher up.
Image Gallery