10 Reasons Why Bethesda is the Best
Updated: 11 Jun 2019 5:47 pm
The beastliest of all game developers/publishers.
There are a lot of video game companies out there that claim to be "the best" when it comes to what they do, but there are few companies who consistently deliver the goods. When it comes to games, I have say–without a shadow of a doubt–that Bethesda has consistently impressed me with their unique and in-depth creations.
Read on as I count down the top 10 reasons why Bethesda is really the best in the biz.
1. Intricate story lines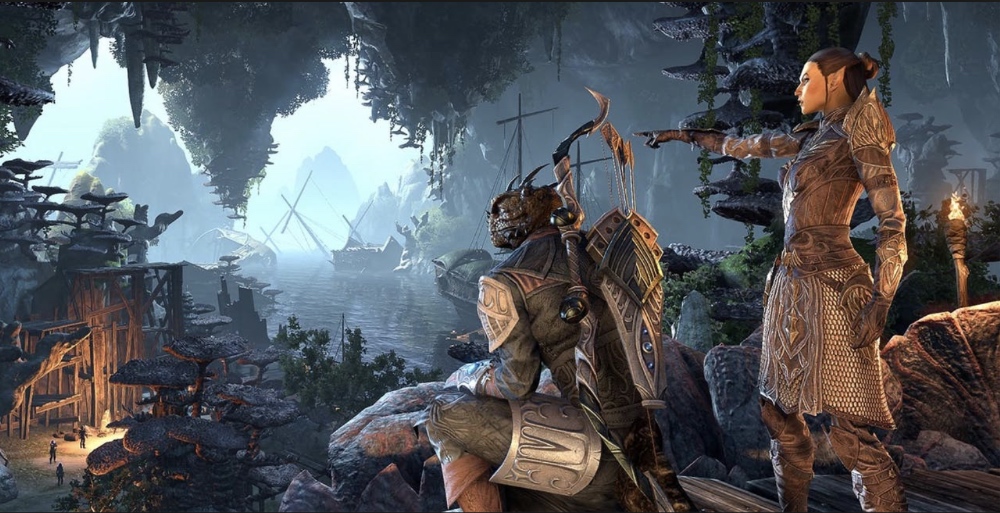 Elves surveying the realistic landscape of Tamriel in The Elder Scrolls.
From The Elder Scrolls to Fallout, Doom to The Evil Within, Bethesda has an array of story lines that will delight just about any gamer out there. They have a knack for creating gripping stories that pull us gamers in with their charm, intensity, and ingenuity. I can honestly say, that some of the most interesting story-focused games that I have ever played have been from Bethesda—and that is nothing to sneeze at, coming from an author.
2. Multi-platform games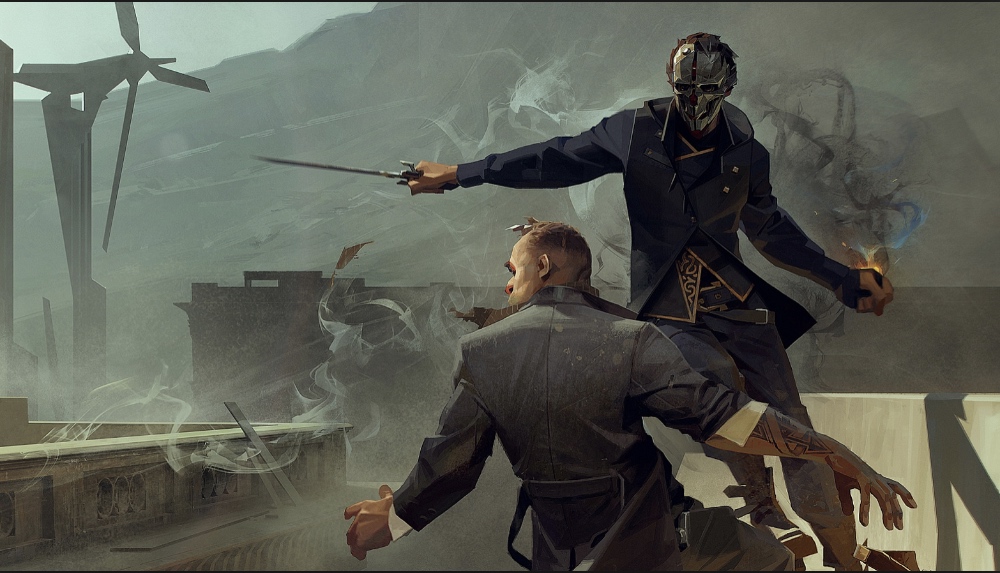 Dishonored 2 is available for PC, PS4, & Xbox One
You can play Bethesda games on just about any system you get your hands on. This is not necessarily unique to most game production companies that do not produce consoles; however, Bethesda has done an especially good job of making their games available to everyone, no matter your platform preference.
3. Variety of game genres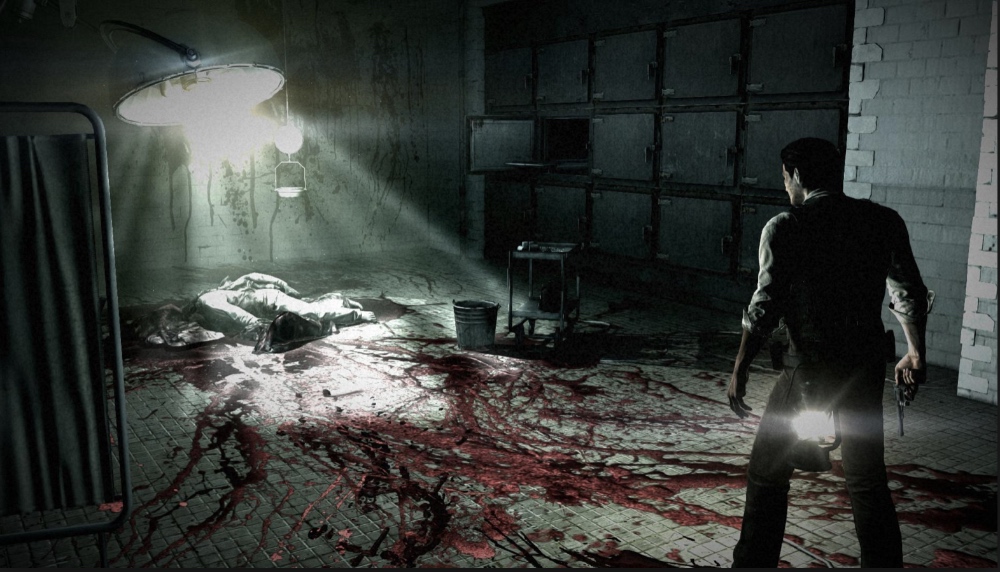 The Evil Within is a fantastic game for horror fans.
Bethesda has something for everyone. Are you a casual gamer? Try Fallout Shelter. In the mood for an RPG? Give one of the Elder Scrolls games a go! Want something a bit more terrifying? Brave the worlds of Doom or The Evil Within! Bethesda is awesome because, no matter what type of gamer you are, they have something that you're going to absolutely dig.
4. Expansive, detailed worlds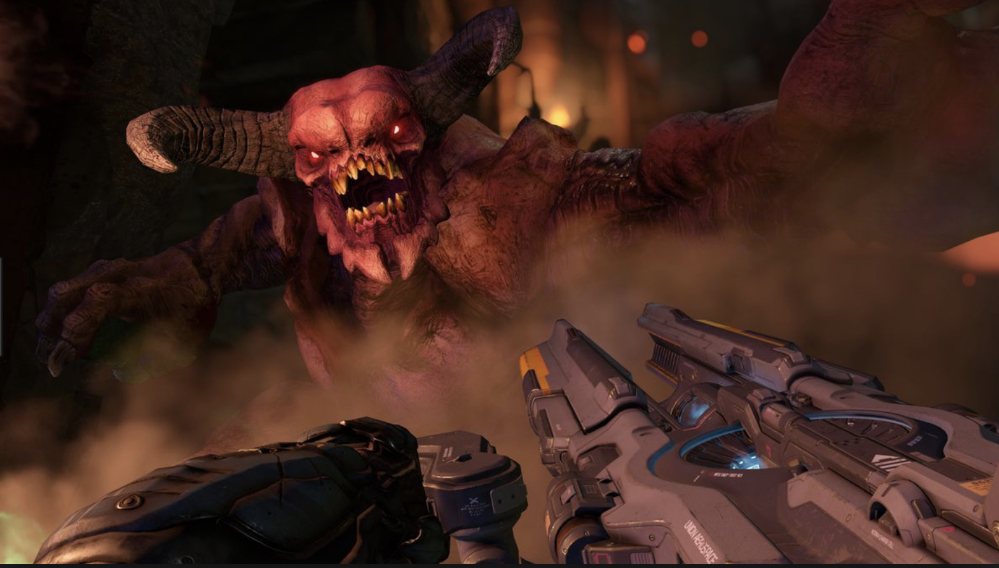 The Baron of Hell in Doom 2016, in his terrifyingly detailed grandeur.
Bethesda's massive worlds are nothing short of legendary within the gaming community. Every little detail helps us players really sink our claws into the worlds that they've created; and makes us feel, in some part, that we are there experiencing everything in tandem with our onscreen characters. With so many places to explore and hidden treasures to discover, you will never complain about running out of map to search in a Bethesda game.
5. Interesting (and numerous) missions and quests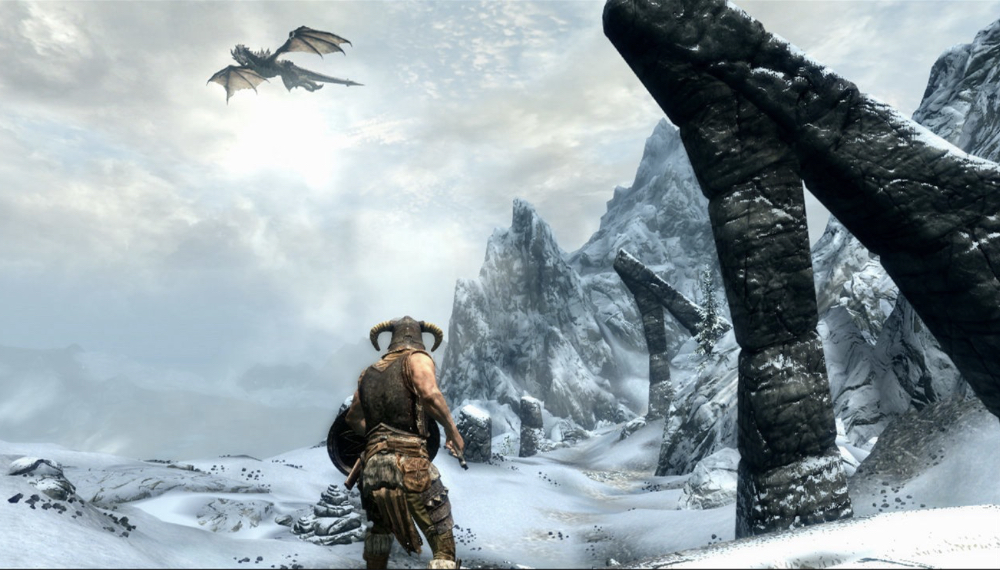 There are a plethora of missions to complete in The Elder Scrolls V: Skyrim.
With massive worlds, you are guaranteed to have lots of interesting, character-building missions and side quests to undertake. I have played Skyrim all the way through twice, and going through it a third time, I am still finding new missions that I've never tried before! There is no doubt about it, the guys and gals at Bethesda are masters at creating missions and quests that will keep us gamers occupied for literally days (if not months) on end!
6. Amazing special editions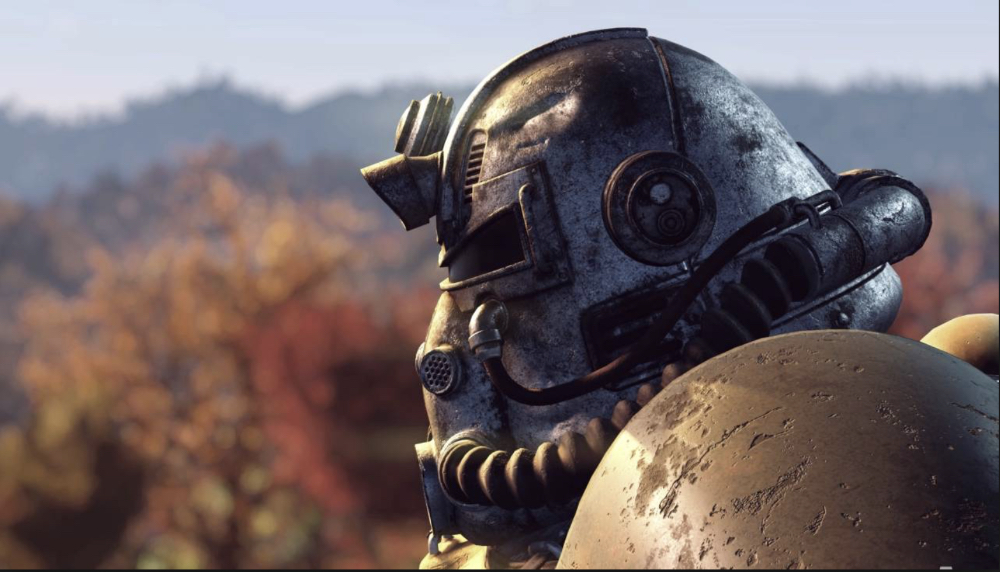 Fallout 76 special edition comes with a lifesize replica of this helmet.
As gamers, we have seen our share of lackluster, disappointing special editions from game developers (I'm looking at you, Rockstar Games). So, we know we've got something special when we not only get a lot for our money, but what we get is an awesome, high quality product. Bethesda has never failed to impress with their special editions, which always include the game—yep, still you, Rockstar. For example, the special edition of Fallout 76 comes with a wearable replica of the power armor helmet, which will go perfectly with your special edition Fallout 4 pipboy! How awesome is that?
7. Fun Easter Eggs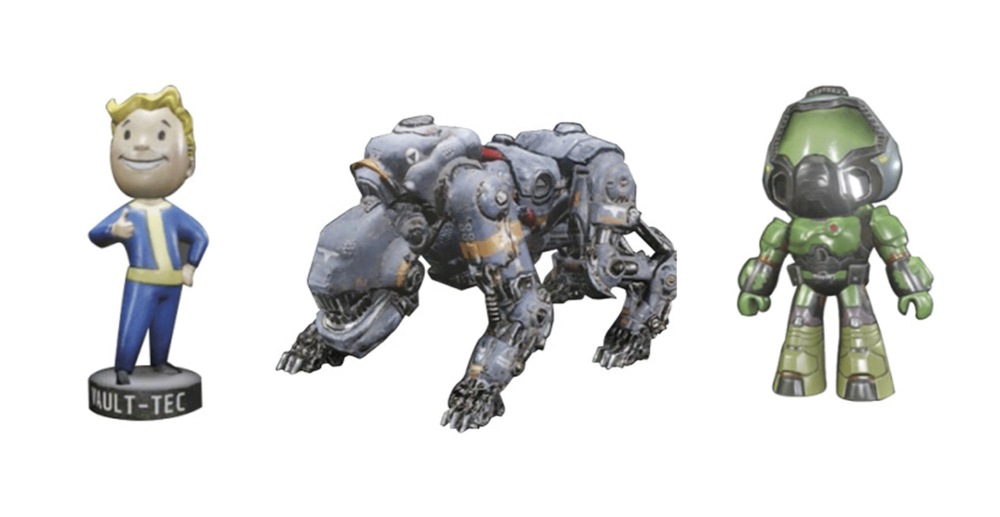 Fun Easter eggs found in The Evil Within 2: bobblehead from Fallout, Panzerhund from Wolfenstein, and action figure from Doom.
Bethesda is great at tying all of their worlds together with cool little nods to their past creations. For instance, in The Evil Within 2, you can find different collectables from other Bethesda games (like Corvo's mask from Dishonored, and a cute little Panzerhund from Wolfenstein) to put on display in Sebastian's room. Little touches like this remind us of how awesome Bethesda and their numerous titles truly are.
8. Dynamic characters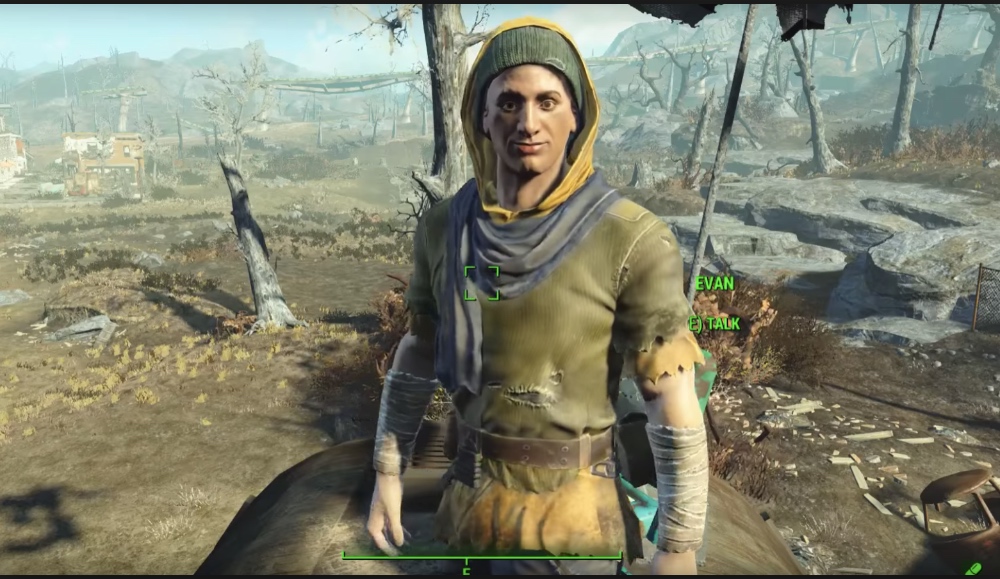 Bethesda memorialized a gamer's deceased brother as an NPC in Fallout 4.
Now, I know what you're going to say: "Aren't most of the characters that you control in Bethesda games silent?" Yes. Yes, they are. There are some notable exceptions, such as Fallout 4 and The Evil Within series. But I'm not talking about the characters you play, I'm talking about the characters you interact with. If the characters that made up Bethesda's vast and beautiful worlds were boring and charmless, we wouldn't adore their games as much as we do. Bethesda's NPCs breathe life into their worlds and really enhance the experience for everyone who plays their games.
9. They partner with charities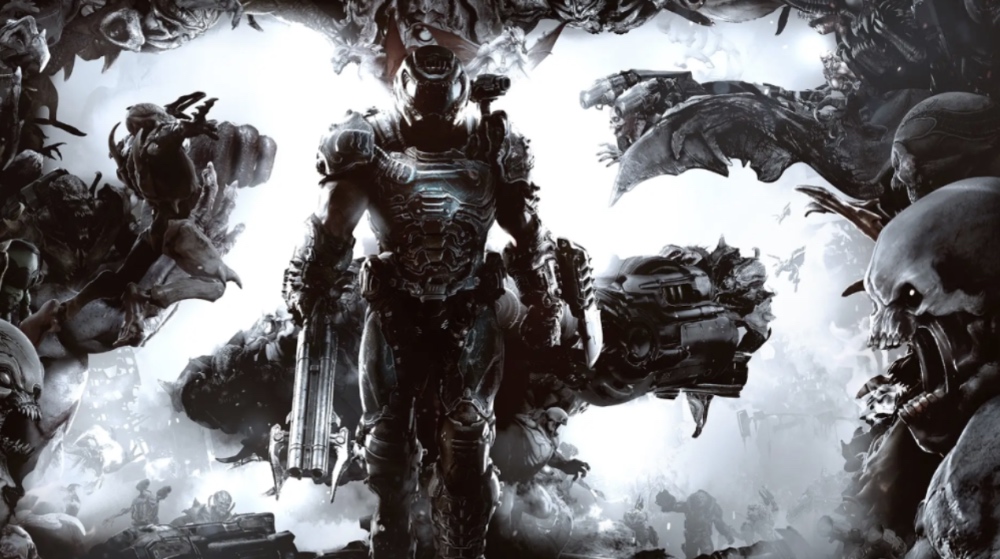 QuakeCon 2019 has been dubbed "Year of Doom" in honor of Doom celebrating 25 years in December.
Just when you thought you could not adore Bethesda any more than you already do, BAM—charitable contributions! Each year for QuakeCon, Bethesda partners with national and local charities (such as The Red Cross, 1Up on Cancer, Dallas Pets Alive, and Extra Life) to raise money for those organizations. Isn't that awesome?
10. They listen to their fans!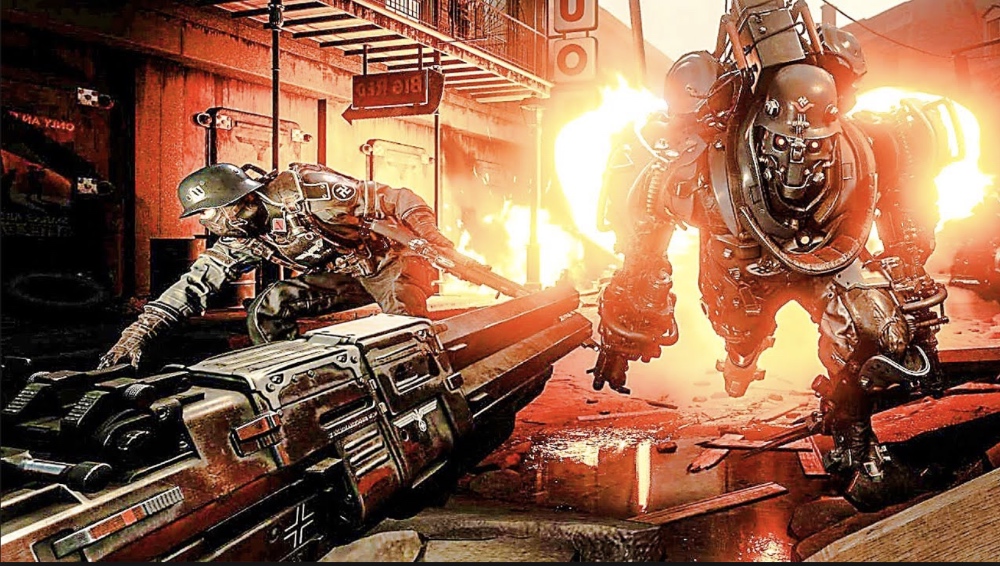 Wolfenstein Cyberpilot is a VR game set to realease in 2019.
Bethesda has a great track record of giving their fans what they want. Take E3 2018, for instance. Bethesda announced a few games that we have been asking about for years (namely a new Fallout and Elder Scrolls) and continuations of things that we love (Wolfenstein, Rage, and Doom–to name a few). As a gamer, I want to feel like game developers listen to what I want; and Bethesda, in my experience, is definitely the best at delivering on their promises to gamers like me.
All in all, Bethesda is a stellar company and there are plenty more reasons why they are, in our humble opinion, the best at what they do; however, we figured you probably didn't have the time to read that novel. Think we missed any core reasons why Bethesda is so awesome? Let us know in the comments below—we'd love to hear from you!
You may also be interested in:
Image Gallery