Top 10 Best Smash Ultimate Players (2019 Edition)
Updated: 28 Mar 2020 11:41 am
Expect to see a lot of swordplay on this list.
Who Are The Best Smash Ultimate Players?
Are you a newcomer to Smash Ultimate's competitive scene? And are you already sick and tired of being beasted into blast zone hell by teabag-happy Ganondorfs? (Fun fact: They're jerks. All Ganondorf players are jerks.)
Well if that's the case, then the time has officially come to git gud and the most vital step in doing so is to study the greats. Here we take a deep dive into the cream of the crop of Smash Ultimate.
#10 - ESAM (Eric Lew)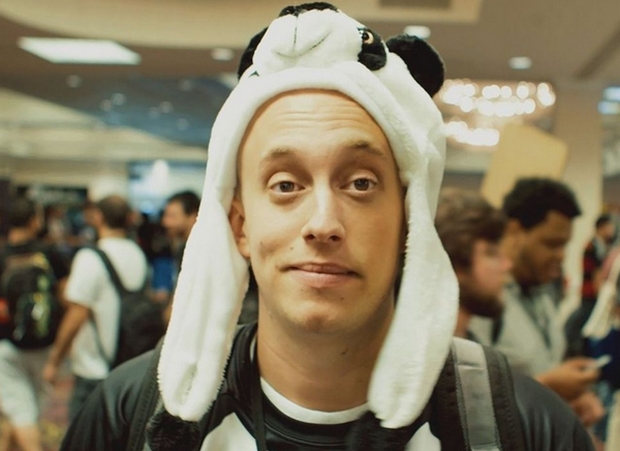 Get it? He wears a panda hat, 'cause his team is called- you get it, okay.
Thundering out of Miami, Florida, Panda Global's ESAM is 26 years young and has been smashing professionally for a decade. Noted for his strong, divisive opinions on the meta and his boisterous attitude, he will be quick to let you know that his play is, quote-on-quote, "nice", and that his constant main Pikachu is, quote, "busted", end quote.
He's been considered a top pro in every game from Melee all the way to Ultimate, even including Project M. In the latest incarnation he's best known for doubles success, where he and his partner MVD have placed in the top 3 of every tournament they've taken part in. But he also made Top 8 singles in the enormous, 2105 player Genesis 6 tourney, proving that there's still plenty he can achieve one-on-one.
Few pros are quite as dedicated to a main as ESAM is, having gone on record to state that Pikachu is the best character in every game regardless of what anyone thinks. And he can certainly convince you that it's the truth. Maining him in Brawl, Smash 4 and Ultimate, his advances in the character's meta have helped to ensure that the chubby cheeked charger remains high tier.
He may be considered a tad on the controversial side thanks to his attitude, but his style sure makes for a fun one to watch and nobody can take that from him.
Top plays:
#9 - Dabuz (Samuel Buzby)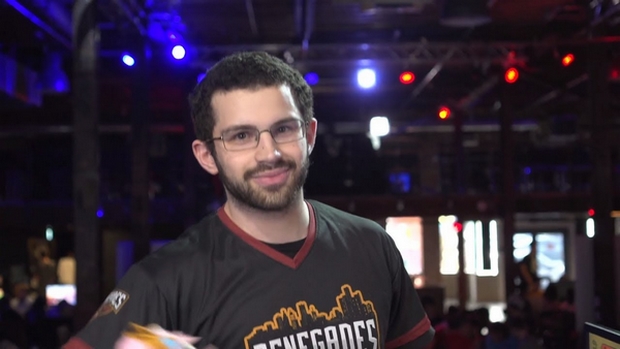 The smile of a cold, calculating killer.
Fighting out of Nesconset, New York, Dabuz is a very versatile smasher. The 25-year-old, currently signed to Gravity Gaming, considers both Olimar and Palutena his mains, and he's made it to the Top 6 of five large-scale tournaments with them. But he's also got two tournament ready secondaries in Richter and Rosalina in his back pocket.
This makes him a dangerous competitor, and a hard one to prepare for. You can never be too sure who he's going to throw at you, but you know for a fact you're gonna have your hands full. What all of his characters have in common is their long range games, a collection of some of the most effective zoners in Smash history.
It's true that Smash Ultimate is a much more aggressive paced game compared to the notoriously camping heavy Smash 4. But as players like Dabuz prove, you don't necessarily have to put your face right into your opponent's fist to get your shots in. A little pro-level patience can still go a long way.
Top plays:
In the Let's Make Moves Winner's Final, for a brief shining moment, Dabuz made one of the best players in the game look like a total scrub. He overwhelmed Tweek with this wicked 0-to-death at the very start of a match.
Having a predictable recovery in a high level match sure does suck. Especially when guys like Dabuz are here to ruin your day when you have to use them. Watch him lie in wait, then perfectly time his spike for a trade that no Fox main would ever wanna take.
Does it seem like we're painting a picture that going off-stage in a match with Dabuz is a great way to have a bad time? Well, here's one more example for the road; this one enroute to him taking the Overclocked Ultimate Grand Finals.
#8 - Shuton (Shuto Moriya)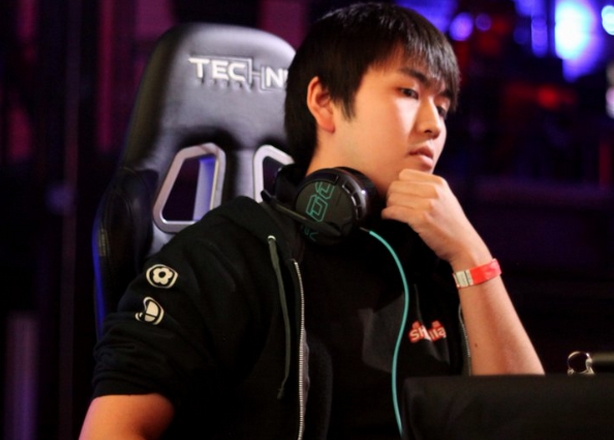 There are about 800 plays he could use to take the next set going through his head in this moment.
Shuton of the SunSister camp is currently battling it out with Zackray to see who the best player in Japan currently is. But while the latter has some big time head to head wins over the former, it's fair to say that Shuton is the one who's achieved the most at the time of writing.
The 22-year-old from Fukuoka took the Umebura SP tournament, and made it back to the Grand Finals the Umebura SP2 back in his home country. And internationally, he placed 4th in the Frostbite 2019 major. He certainly didn't make that lengthy trip to Detroit to be sent home early.
Like Dabuz, Shuton mains Olimar and has Richter as a secondary, showing he clearly appreciates having some personal space. But judging from his highlight reel, what sets him apart may be his sheer cunning and quick thinking.
Top plays:
(Shuton does not appear to have a Twitch page.)
#7 - Nairo (Nairoby Quezada)

Top level closer going in for the kill.
Another returning star, Nairo was ranked the second best player of all time in Smash 4. But we have to imagine that in Smash Ultimate, the 22-year-old from Passaic, New Jersey has his eyes set on taking first when all's said and done. A member of NRG Esports, he seemed to take his time to settle on a main after his Smash 4 choice, Zero Suit Samus got one of the more major nerfings, but he looks quite comfortable with Palutena these days.
Of course, even during that period of uncertainty, he was making a fine showing for himself in tournaments, making it as far as the Grand Finals of Glitch 6 with Lucina. And he followed that up by taking Palutena to the Top 8 of Frostbite 2019.
Interestingly, despite playing such a zone-heavy character, he puts forth a very aggressive style. Don't think getting in close means you're in a good spot when you're in there with Nairo. His girls will gladly take you off the stage and make sure you stay out.
Top plays:
#6 - Samsora (Ezra Morris)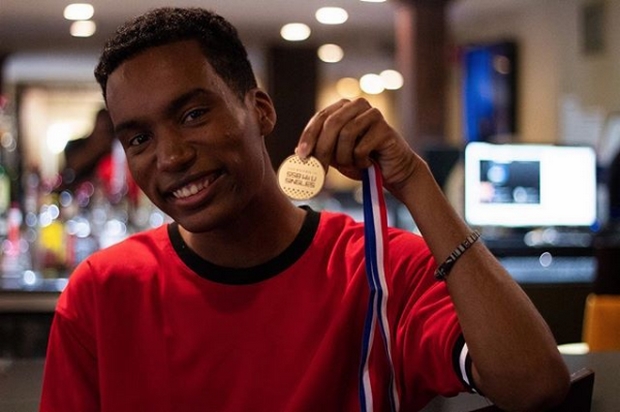 Why, yes, Smash Bros is an Olympic sport, didn't you know?
Having mained her from Brawl onwards, it's fair to say that Samsora, aged 20, has been playing as Peach since before it was cool. In fact, in Smash 4, he was considered to be the top Peach player on the planet. So it only stands to reason that when her/Daisy's name was put in the hat for the widely contested "best character in SSBU" debate, the loyal smasher would suddenly start seeing a lot more success.
Coming from Slidell, Louisiana, Samsora was a regular around the bottom of Top 8s and Top 12s in the previous game, which is nothing to sneeze at. But in Ultimate, he's transitioned to taking 2nd place at Smash Conference United and 3rd place at Genesis 6, both times just narrowly losing out to MKLeo; though in the latter, he was the only one to take a set off the young man.
These results do well to demonstrate not only Peach's improvements, but Samsora's mastery of the character.His rising star status was acknowledged by eUnited, who saw fit to sign him at the beginning of 2019. As the meta of 'Paisy' as some call her continues to develop, it seems a safe bet that this young man will be one to watch.
Top plays:
#5 - Cosmos (Brian Kalu)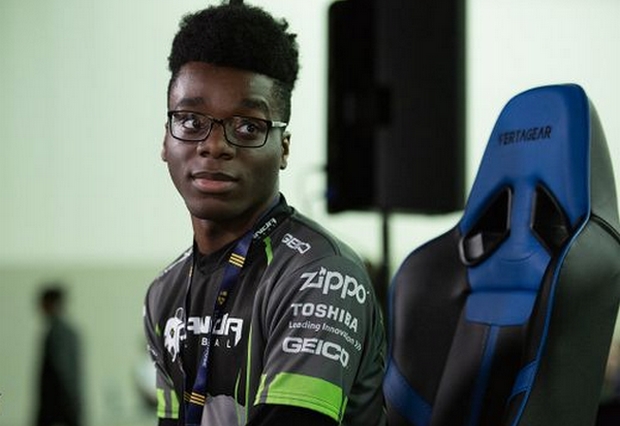 Oh I'm sorry, did I hear you say my main was unproven?
The always colorful Inkling made quite the splash upon her/his debut in Smash Ultimate. Of all the newcomers, this had to be the one with the most hype as some were quick to proclaim them the best character in the game. Of course pro players were skeptical of this being nothing but empty hype, because for all the talk, Inkling lacked solid representation in any majors.
That is, of course, until Panda Global's Cosmos rolled into Genesis 6 and came away with a Top 8 finish. In Smash 4, the 20-year-old from Tallmadge, Ohio was considered the top Corrin player in the world, but like a lot of the DLC characters of that installment, Corrin received a hellacious nerf in the newest game. This was enough to force Cosmos to drop his main... so what better time to try something brand new?
He proved it was no fluke by coming back to Frostbite and going even further, finishing 6th. As the game continues to advance, it's hard to say where Inkling or Cosmos himself will end up falling. But for now, he's trending upwards with each major he enters, and he's sure to be firing that ink gun to it's last drop.
Top plays:
#4 - Light (Paris Ramirez)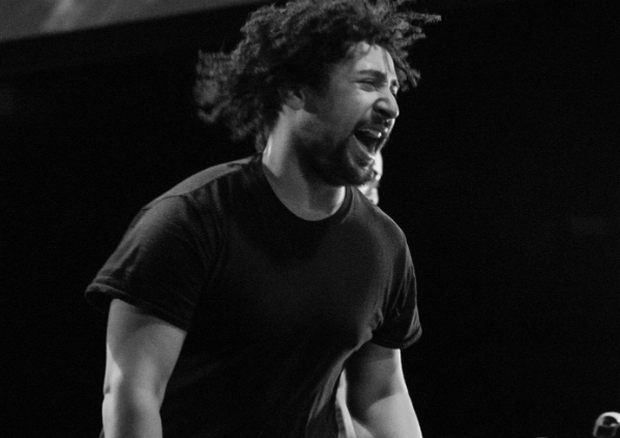 LET'S GOOOOOO
If you've played a Smash game for any length of time, you're probably aware of what a big centerpiece to the franchise Fox has traditionally been. The undisputed king of Melee at it's competitive peak, the character has been consistently high tier in every single game. Simply put, he defined the franchise's eSports scene, which is why it was a little disheartening when some claimed that finally came to an end with some nerfs in Smash Ultimate.
Thankfully, in addition to veteran Larry Lurr, the talented youth Light emerged to carry the torch and ensure that the character would stay relevant for some time to come. Clearly hungry for competition, in the three months since Ultimate's release, he's competed in no less than nine tournaments at the time of writing, more than anyone else on the list, and he's won three of them.
While none of those three were considered majors, he's entered plenty of those too and has yet to finish lower than 6th in any tourney. With a character that many will swear up and down is mid-tier at best! That level of consistency is absolutely mind-blowing, and earned him a spot with the Rogue team in late February.
The 19-year-old from Connecticut might not have any noted Melee experience, but you'd be forgiven for assuming otherwise. His reflexes and knack for split-second decisions are a thing to behold, it really has to be seen to be believed. He's a rising name in Smash Ultimate to be sure and the next time you see a list like this, don't be surprised if he cracks the top 3.
Top plays:
(Light doesn't appear to have a Twitch channel.)
#3 - VoiD (James Makekau-Tyson)

Just took out your heart, and he's this calm about it.
Hailing from Kapoli, Hawaii and part of the Counter Logic Gaming team since 2016, the 22-year-old VoiD was one of the top players in Smash 4, but so far it seems like he's even better in Ultimate. Making it to the Grand Finals of Genesis 6 provides some evidence that he's better than a couple thousand other pros, after all. And that was following two big tourney wins in the first place, including taking first place in singles AND doubles at Super Splat Bros.
Anyone who's played Melee can tell you what a sad-eyed joke Pichu used to be. In it's only appearance before Ultimate, it established itself in the eyes of many as being the worst character in the franchise's history. So understandably, many were skeptical when some top players proclaimed it to be the best character going in the newest installment.
But any doubters need only look at what VoiD achieved with the self harming electro-babby to see it's potential. He came within a set of winning the game's first supermajor with the cute little guy. He has strong alternates in Wolf and Roy as well, but seems most interested in seeing just how far he can take Pichu.
Top plays:
#2 - Tweek (Gavin Dempsey)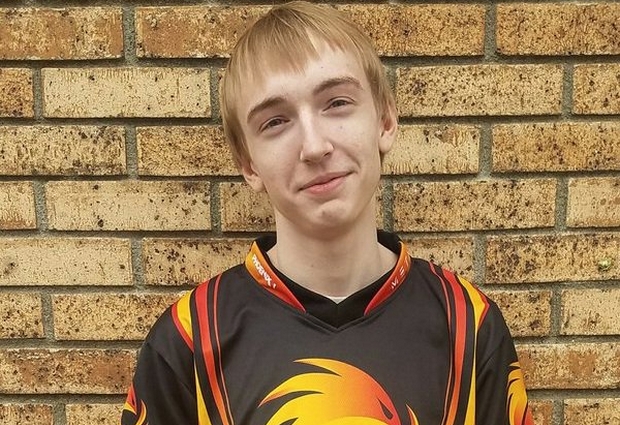 Trying not to laugh at your scrub nonsense.
Tweek truly hit the ground running in Ultimate. In the few months that Ultimate has been out, the 20 year old from Burlington, New Jersey has already racked up 1st place finishes at four significant tournaments. This includes the game's first major, Let's Make Moves, and it's most recent one, Frostbite 2019; and he took both the singles and doubles prizes at each.
Though he just barely misses the mark by our ranking, make no mistake, the cocky youth who was signed to Team SoloMid in late January makes for a strong candidate for best in the world right now, and he will be challenging for that spot for the foreseeable future.
He was one of few to play Wario at all in Smash 4, and has done well to show everyone just how much better the butt-puckering puckish rogue has become in Ultimate. With him, he became the first to take an Ultimate Grand Final from MKLeo, beating him 3-0 in the final set at that.
Top plays:
#1 - MKLeo (Leonardo Lopez)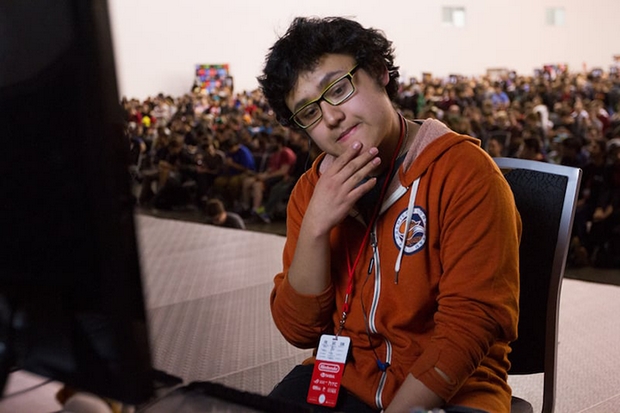 Thinking about how lonely it is at the top...
At 18 years of age, MKLeo looks to have a lifetime of championships ahead of him. Smashing out of Mexico City for the Echo Fox team, he took over Smash 4's scene at a mere 15 years old, becoming the youngest player to ever win a Smash 4 major. Before he was old enough to drive, he was considered the best in the world at that installment, and seems to have picked up where he left off so far in Ultimate.
Genesis 6 was the game's first supermajor tournament. And Leo overcame 2104 other entrants with his bare hands (on a controller) to win the whole thing. This just so happened to be the third straight year he'd taken this tournament, joking afterwards that it would be renamed MKGenesis if he could make it four in a row.
If you've ever played online and noticed how many Lucina players there are out there, Leo is a major reason for why that is. He's convinced many that she, as well as his other mains Ike and Wolf are among the best characters in the game.
Regardless of who he picks, the unassuming young man brings not only a ruthless aggression to the stage, but a poise far beyond his years. And that, perhaps more than anything else, is why he'll be a hard one to top for some time to come.
Top plays:
You may also be interested in:
Image Gallery