[Top 5] Path of Exile Best Class Builds (PoE Best Class for Max Damage)
Updated: 14 Apr 2021 8:43 pm
Path of Exile, the game where the skill tree just keeps growing
[Top 5] Path of Exile Best Class Builds (Most Devastating Classes)
We've compiled a top 5 list to help you sort out the best of the best from the myriad of classes and builds in Path of Exile. While Path of Exile offers an almost infinite number of paths to success, we believe these classes and builds to be some of the strongest currently. Check these bad boys (and girls) out.
5. Elementalist (Witch)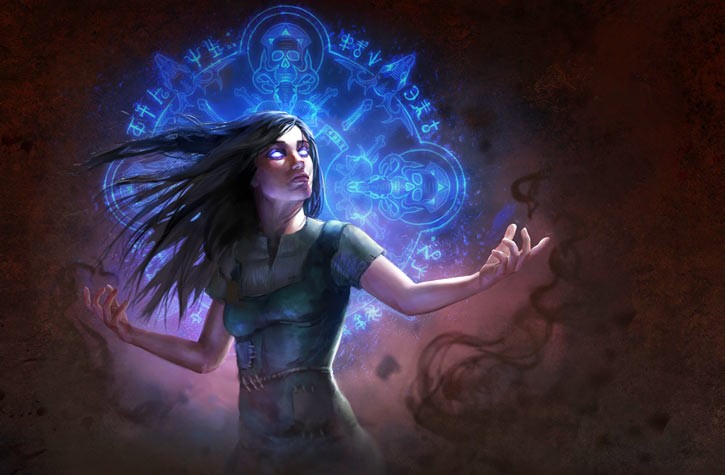 The Elementalist ascendancy for the Witch class is flexible and powerful. Utilizing the arcane powers of fire, ice, and lightning, the Elementalist burns, freezes, and shocks her way through packs of mobs with ease. As is typical of Path of Exile, there are multiple routes to success with the Elementalist Witch.
It won't take you long to realize that The Elementalist is a badass. She deals devastating damage and often in an AOE format. This means she's got great clear speeds, and she excels using some of the flashiest, fascinating looking  skills in the game.
One of the most powerful builds for the Elementalist Witch at this point in time is the Fireball Elementalist. It is a budget friendly, easy-to-start build that looks awesome. Not to mention the playstyle is fast and mobile. Check it out if you want to set your screen ablaze!
4. Champion (Duelist)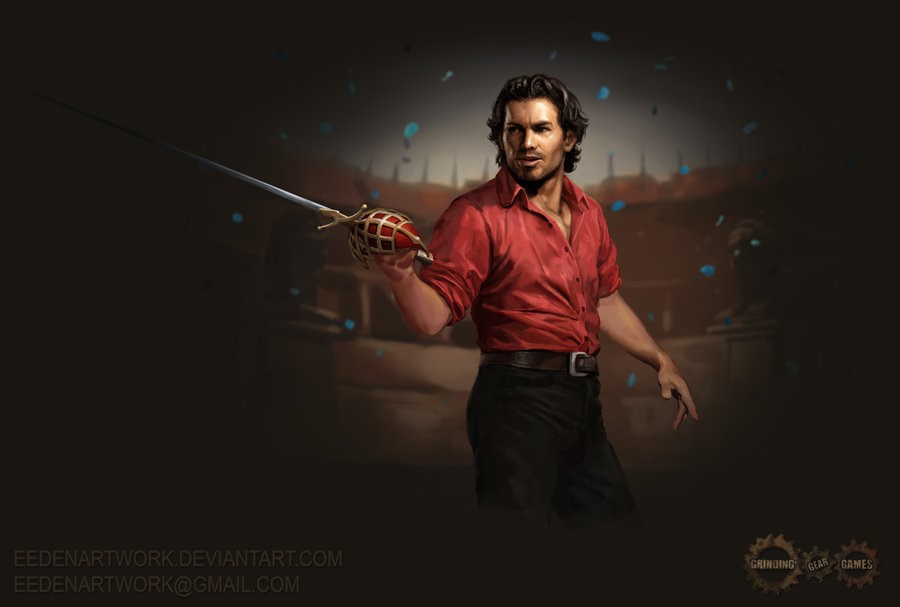 To take fourth place, the Champion ascendancy for the Duelist class comes in to play on our list. . This class is fast and furious, offering hyper-quick melee attacks that clear the screen. With his abilities complied with your skills, you can cut and slash your way through hordes of monsters like a hot knife through butter.
We love the Champion for his power, speed and durability. He can swing and tear his way through gobs of mobs, and if built right, he'll hardly show any wear and tear for his efforts. Plus he has great single target DPS potential.
Currently, the Instant Leech Double Strike Champion is one of the strongest builds for the Champion Duelist. Double Strike has long been part of the melee meta in Path of Exile, and this build showcases why perfectly. It features instant leech, high life, and quick mobility, so it's great for facetanking bosses. If you want to slice the opposition into ribbons, try it out!
3. Chieftain (Marauder)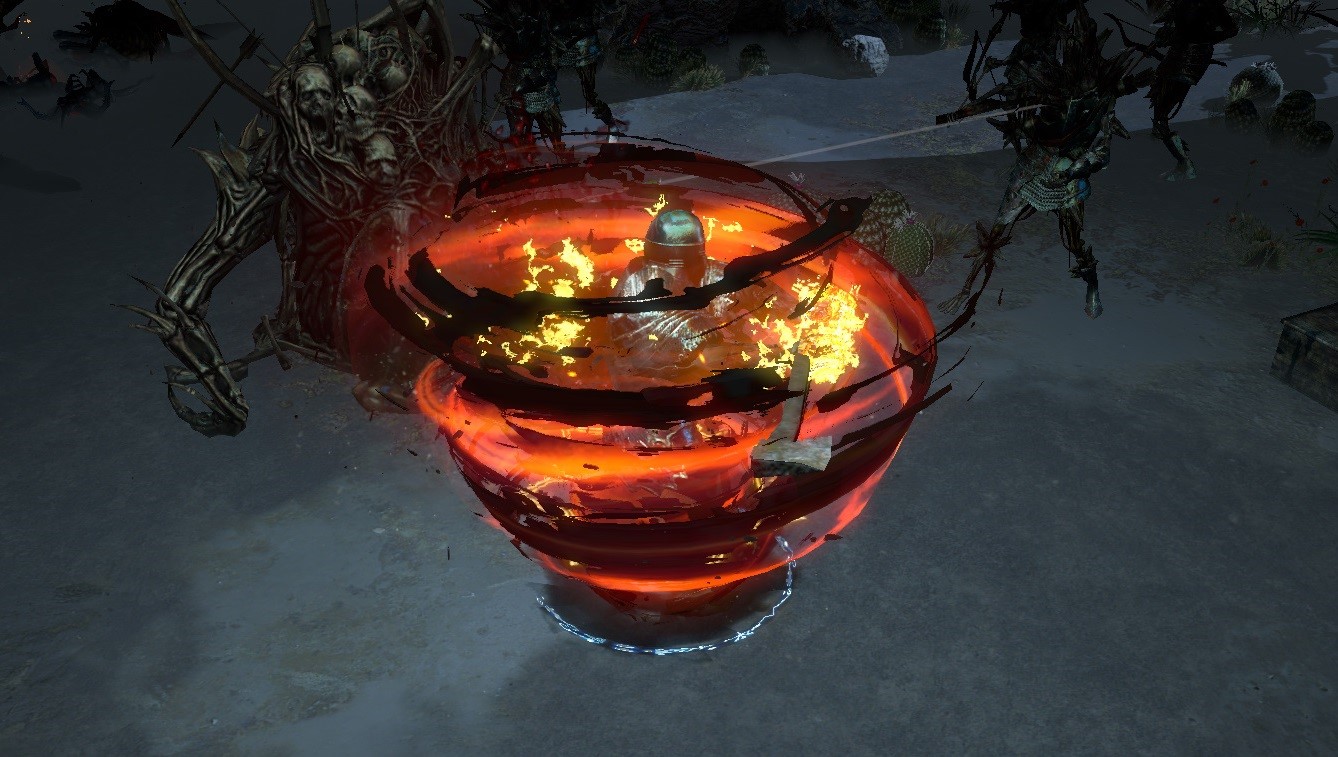 If you want a powerful, fun way to go into the current Path of Exile meta, the Chieftain ascendancy for the Marauder class is the way to go. This hulking brute smashes skulls for breakfast and cleaves bodies for dinner.
The Chieftain Marauder allows for tanky builds that still deal significant damage. Depending on your build, the Chieftain can offer a lot of flexibility for gear choice. This is huge in the current meta because it allows you to build cheap, or to invest in extremely high DPS with choice gear.
As of the current patch for Path of Exile, one of the strongest builds we've seen for the Chieftain is Ngamahu's Flame Cyclone Marauder. This build is cheap, flexible, and fun. It's great for K.O.-ing bosses, while t it also clearing maps with ease. With a bit more investment in gear, this build stacks up massive damage on enemies, leaving with the dead stacked like pancakes from his path. Get ready to burn circles around bosses and baddies alike!
2. Deadeye (Ranger)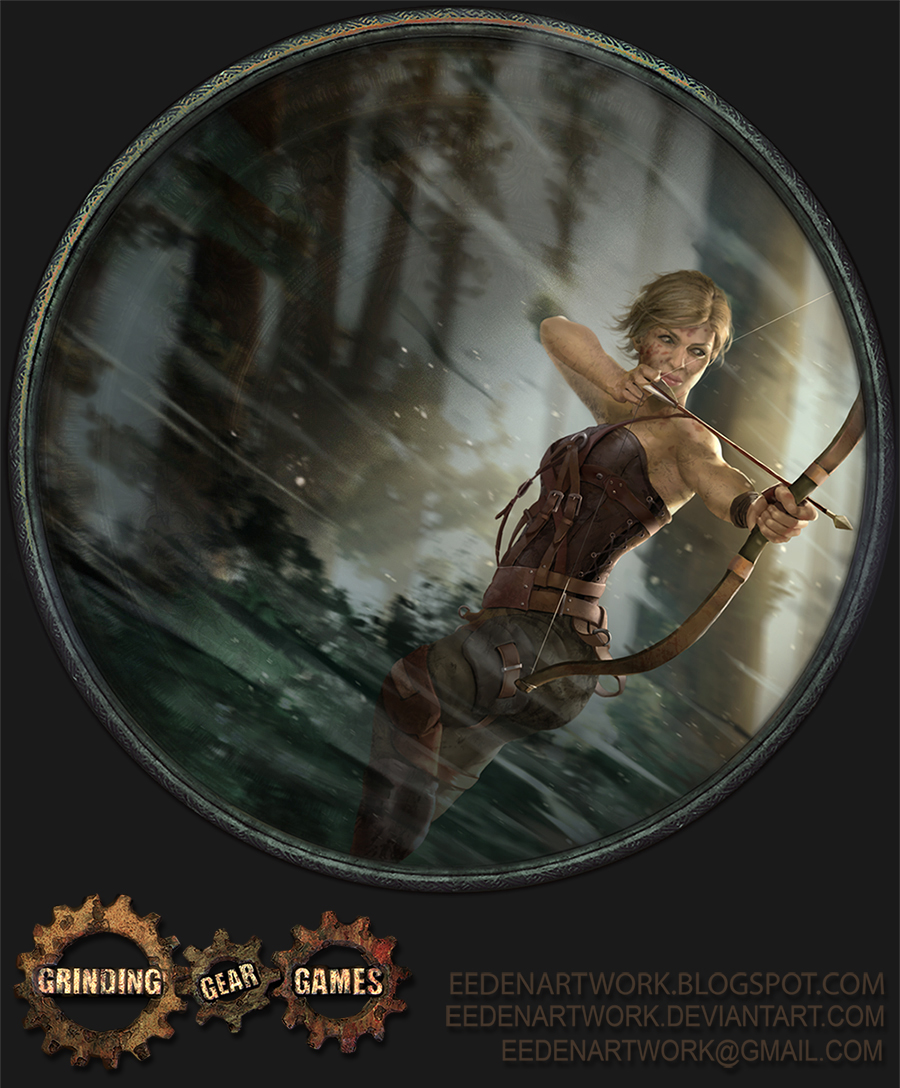 We're in love with the Deadeye ascendancy for the Ranger class in Path of Exile, and you should be too. She's a bow-wielding, monster-slaying renegade, looking  great while doing it all. The Deadeye Ranger will lead  you through endgame content easily with the right build.
Why is she so badass? Because she can utilize insanely cheap builds to get the job done. Ever kill Shaper using a 4L before?
The most broken, powerful build we've seen for the Deadeye Ranger as of now is the Fire Elemental Hit Deadeye. It's a budget build that absolutely melts through enemies. And when we say budget, we mean it. How about first-try Elder kills using 4L or 5L gear? Smack your targets dead on sight with this build.
1. Trickster (Shadow)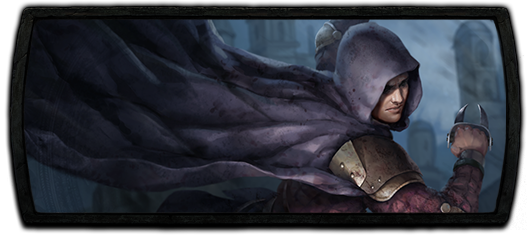 Our number one pick for best class in Path of Exile, love him or hate him, it's the Trickster ascendancy for the Shadow. This sneaky guy slices and dices everyone in sight and is just about impossible to hit. His evasion skills compile with his dexterity to glide through the competition.
We love the Trickster Shadow for his ability to deal massive AOE and single target damage with ease. He's a flexible character, and with the right build, he's hard to beat. Endgame content starts to feel a little too easy when pummeling  faces with this guy.
Our pick for most devastating build for the Trickster Shadow is Bashtart's Frost Blades and Molten Strike Trickster. This build is the definition of devastating. Using Frost Blades to wipe packs with tremendous clear speed is so much fun. Absolutely melting bosses with Molten Strike is super satisfying. If you want to annihilate mobs and reign supreme in Path of Exile, you can't go wrong with this build.
You May Also Be Interested In:
Image Gallery