[Top 5] MHW Best Pendants and How to Get Them
Updated: 15 Nov 2020 1:39 am
You'll Never Look So Fabulous
While some may say cosmetic accessories in video games are vain, serve no purpose and are not worth the time pursuing, others may say this couldn't be farther from the truth. And in Monster Hunter World the cosmetic options are just as plentiful as the actual stat building gear, pendants being accessories to fashion and customize your weapon exactly the way you see fit.  Look no further. You just found some of the best pendants in MHW based on raw cuteness and imaginative power.
5. Flying Meduso
The Flying Meduso, an Endemic Life creature, is totally a floating jellyfish. But you won't find them under the sea. (OMG Little Mermaid. Hi Ariel.) You'll find them actually floating in the air in the Coral Highlands and sectors 10 and 11 of the Guiding Lands. And like all other dry land Endemic Life in Monster Hunter World these creatures can be captured by your hunter's net and kept in your room as sweet little pets. Hmmm jellyfish…. so snuggly and floppy squishy jellyness all over my skin when we cuddle. Where's Ariel tho...???
What's Good About Flying Medusa:
Squishy Goodness
Taunt Your Target With Little Mermaid Music
Roll it Up in Sushi and Eat It
Flying Medusa Details:
Adorn Your Weapon With Fresh Caught Sea Wildlife
How To Get Flying Medusa:
4. The Tofu Survivor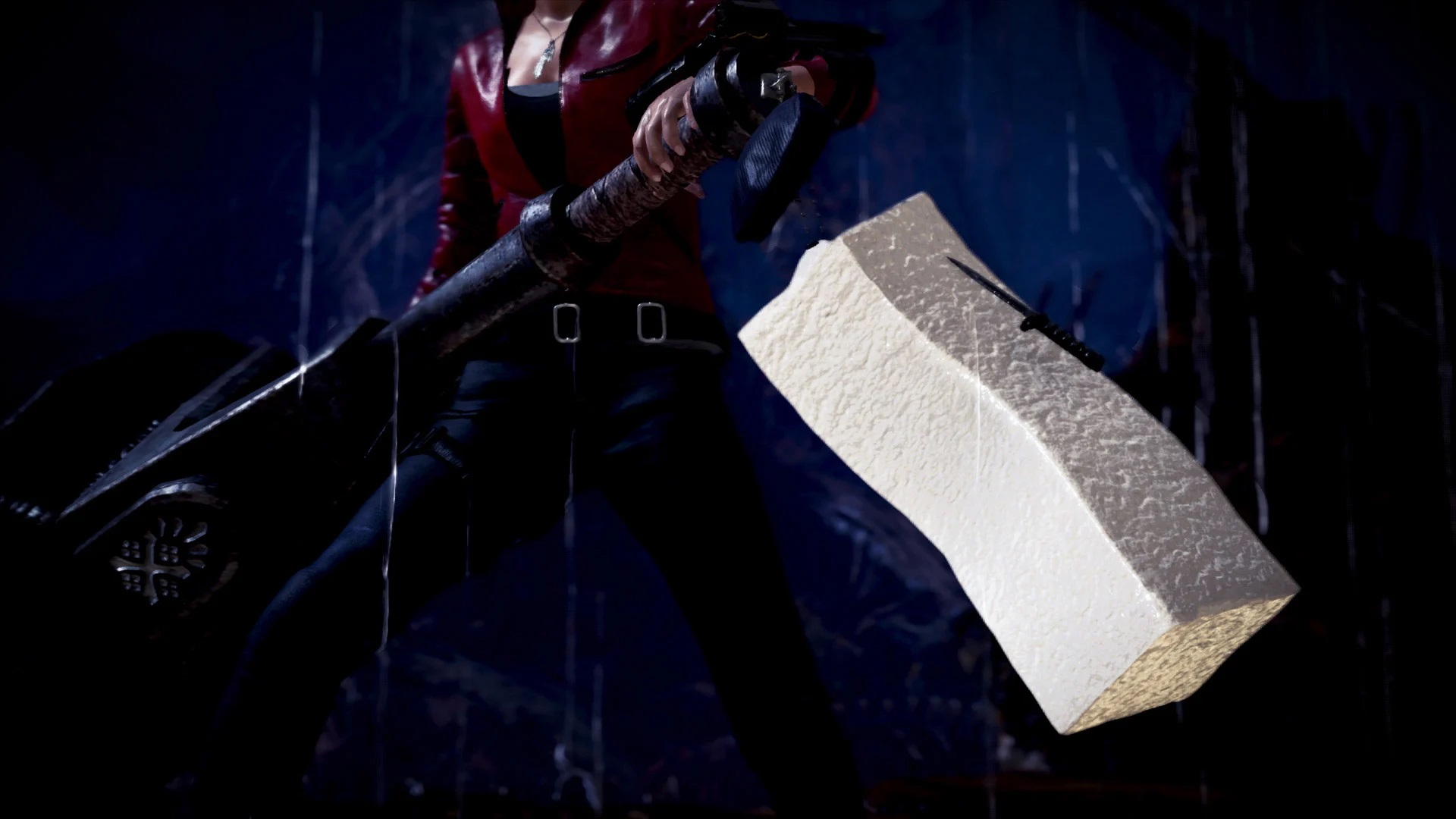 Apparently we Americans take tofu for granted. Actually this is a fact. Americans and the rest of the world take tofu for granted. Just wanted to say that. 
Much like hot iron weaponry forging, pressing regurgitated soymilk into various levels of bean curd softness in the form of solid white blocks has some very powerful benefits as well. Also a playable character in Resident Evil 2, The Survivor Tofu speaks Japanese in a high pitched voice, perhaps coaching you during your hunts or taunting your target. 
Wait...A talking tofu? Who wouldn't want that? And its voice is high pitched? But Why? It doesn't matter, I want it….
What's Good About The Survivor Tofu
Very Healthy
It Speaks in Beautiful Japanese
It Has a High Pitched Voice
Roll it Up in Sushi and Eat it
The Survivor Tofu Details:
Also a Playable Character in Resident Evil 2
Totally Normal, Not Weird at All
How to Get The Survivor Tofu:
Raccoon City Collaboration Event
Combine 1 S.T.A.R.S. Badge with 500 Research Points 
3. Swinging Furious Rajang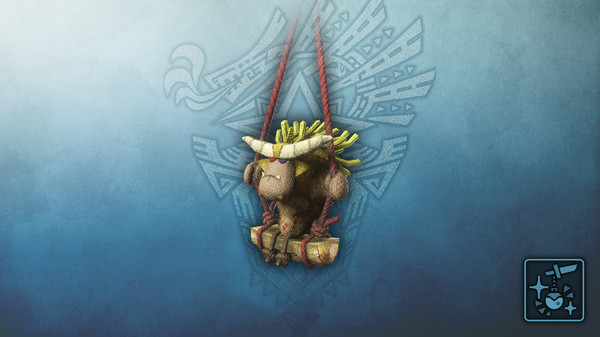 Anyone who has hunted Furious Rajang and lived to see another day will look at this yet again too cute pendant and just chuckle. However, if you didn't live to see another day this little swinging monkey may trigger you right back into his King Kong with thunder bolts up his butt pummeling rage he inflicted upon you during your hunting attempts. 
Either way this trophy may help to bring some closure to whatever you and Rajang went through. I mean look at him he just wants to swing and throw the occasional poop ball at someone. Is that so wrong?
What's Good About Swinging Furious Rajang:
It's a Monkey on Swing
Humans Might Have Evolved From Monkeys
Right After Monkey's Evolved From Tiny Sea Creatures (Sea Monkeys?)
What a Theory
Swinging Furious Rajang Details:
Customize Your Weapon With Full On Monkey Rage
Swings With the Movement of Your Weapon
How to Get Swinging Furious Rajang:
2.  Stuffed Felyn Teddy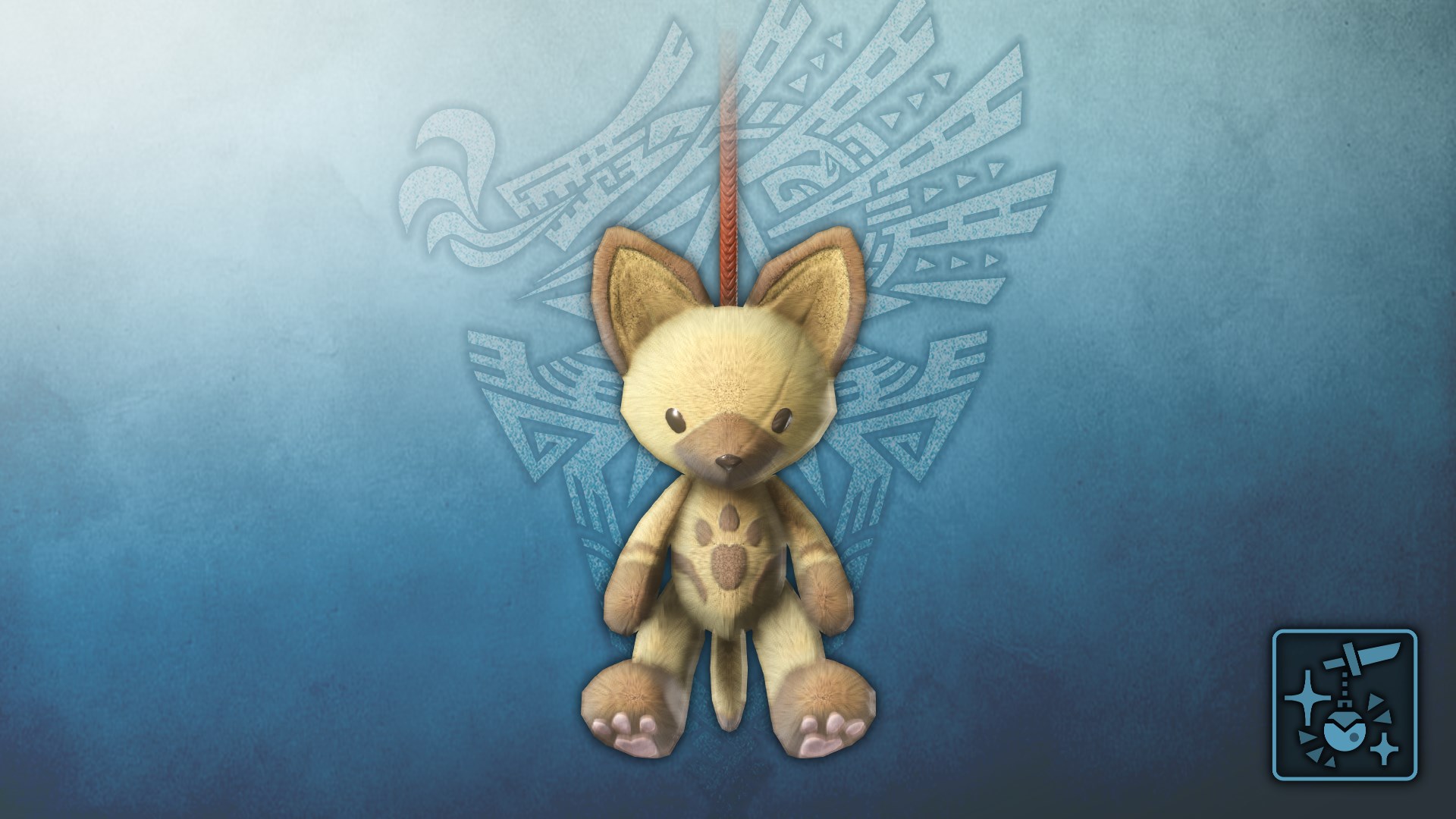 Dear Penguin,
You mean so much to me. Always taking aggro for me while I heal or set up for some serious DPS. Meowing at just the right time then comforting me with your beady cat eyes when I look your way.  And now let's just paws for a moment and breathe in all the terrible cat puns you reinforced MHW dialogue with. Ahhhh, that just feels so good now doesn't it. Oh wait, what is my love letter to my palico doing here…??? 
Anyway, these adorable pendants offered in a variety of colors pay homage to the helpful kitties in MHW. Definitely one of my favorite reasons I love the game. Purrrfect for people who love cats but don't want to own a real one.
What's Good About Stuffed Felyne Teddy:
Unlike Real Cats, Your Palico Would Do Anything for You
Beautify Your Weapon Furry Kitty Cuteness
Your Palico Will Love You More, If That Is Even Possible
Stuffed Felyne Teddy Details:
Can Name it After Your Actual Palico/Ex Wife
Multiple Colors/Variations
How to Get Stuffed Felyne Teddy:
1. Strollin Paolumu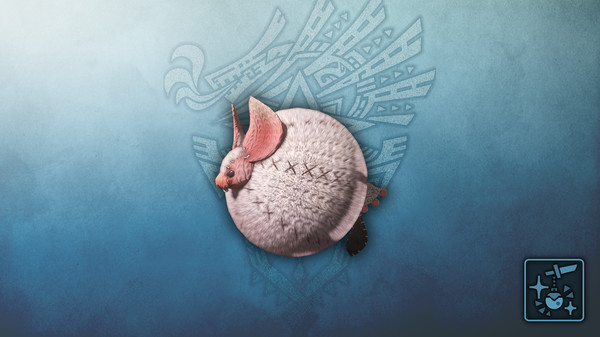 However distracting it may be, having a little fluffy and plush cutie ballooning baby bat rabbit just a dangling from your weapon during your hunt is totally worth it. It will adore you, provoking your adoration in return. It will gaze into your eyes boosting your confidence, soothing you in your time of need while also preparing you for your hunt. It screams victory as it valiantly bobs to the motion of your weapon, whispering murderous threats to your target. 
Ok so not sure if it really does any of these things but that would be cool if it did. It's just super cute and might complete you in ways you never thought were possible.
What's Good About the Strollin' Paolumu:
One of the Cutest Monsters in the Game
Build Your Confidence With Adoration and Affection
Paolumu At His Ballooning Finest
Strollin' Paolumu Details:
Customize Your Weapon With Furry Cuteness
How to Get Strollin' Paolumu:
Also be sure to check out these articles:
Image Gallery