[Top 5] Hunt: Showdown Best Loadouts
Updated: 28 Sep 2022 5:13 am
Heeeeeeeeeere's Johnny!
[Top 5] Hunt: Showdown Best Loadouts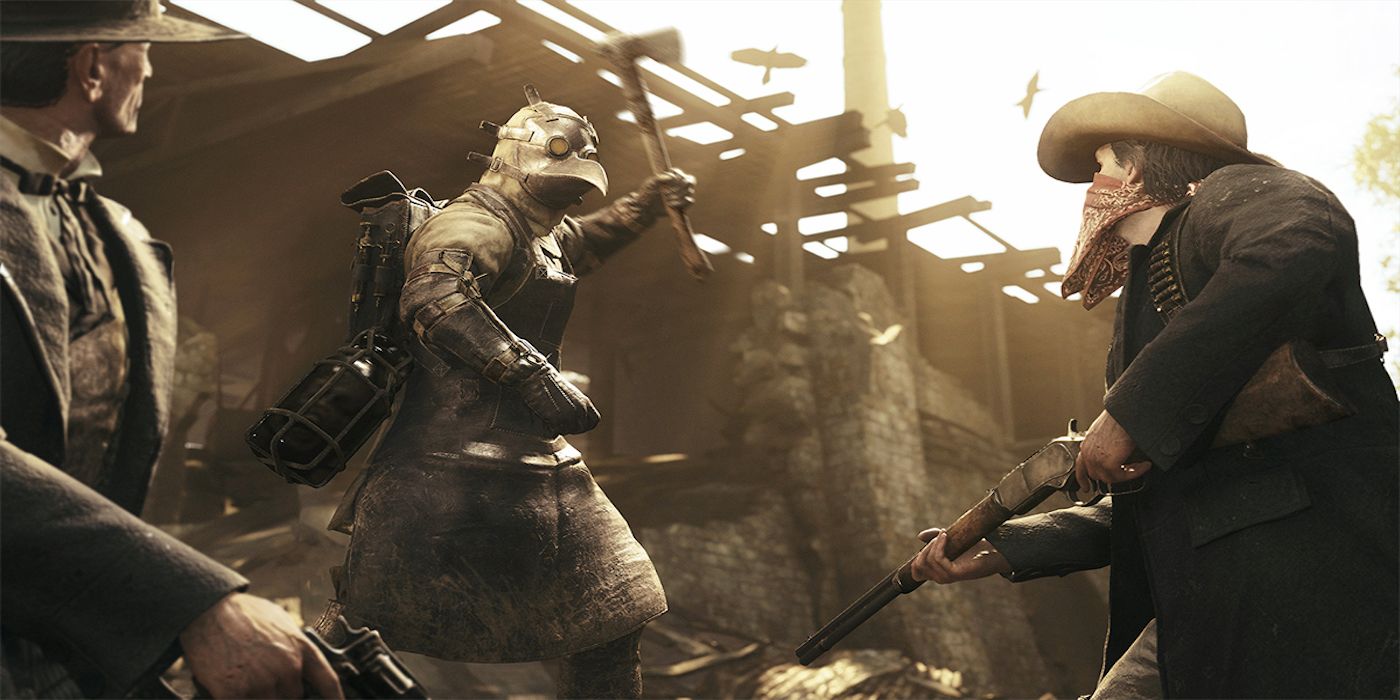 Heeeeeeere's Johnny!
If you're looking for some of the best all-around builds in Hunt: Showdown, here are 5 loadouts you can roll with when going hunting in the bayou. Note that this list isn't in any particular order. I also won't delve into ammo types, tools, or consumables, as that is all about preference and playstyle. None of these builds will make you a better hunter. The only way to get better is to practice and keep at it. As Hunter S. Thompson once said, "Learn to enjoy losing" and that quote definitely applies to Hunt: Showdown.
5. Winfield M1873 Swift and Nagant Officer
This is a strong loadout for those that like a faster rate of fire. The Winfield Swift is one of the best rifles you can bring as it has a fast rate of fire, great accuracy, and a super quick reload. The Nagant Officer is highly underrated and is great for finishing the job in close-range battles. A solid (and cheap!) loadout that can hang with the big boys. The one con is your range, as you'll be outmatched by medium and long ammo rifles if you're over 95m but, closing the distance and getting into effective range will level the playing field and always give you a fighting chance for success. This is a solid all-around loadout.
4. Romero 77 and Caldwell Pax
The Romero 77 is a great option for its power, the best pellet spread in the game, and it also has the longest range of all shotguns at 15m. The Romero is dependable and lands kill shots better than perhaps any other shotgun. You can honestly pair this gun with any other sidearm you prefer, such as the Caldwell Conversion, Nagant Officer, or even the Bornheim. Note that bringing the Nagant or Bornheim will limit your range but give you a much faster rate of fire. So, there are pros and cons to each. 
3. Martini-Henry And Caldwell Uppercut
The Martini-Henry is becoming a very popular gun and for good reason. It's the poor man's Sparks rifle but it seems to outperform the Sparks in several areas. Not only is the reload speed faster, but you can also bring the riposte variant to give you a deadly melee weapon attached to the end of your gun. Bringing the Uppercut gives you a larger pool of long ammo to use on both weapons. A very good combo for almost any situation.
2. Specter 1886 and Winfield Vandal 
You'll need to have the quartermaster trait before you can bring this loadout into battle. A super solid build for those shotgun lovers out there. The Specter is a gun I've really come to love as of late. The Specter is fast and strong. It allows you to fire up to 5 shots before reloading, making it really nice for close-range shootouts and taking out entire teams if you time and aim your shots right. The vandal gives you that medium and semi-long range, giving you a fighting chance against other rifles, so long as you're not fighting further than the 95m reach of the Vandal.
1. Mosin-Nagant and Caldwell Uppercut 
The Mosin-Uppercut combo has been one of the best loadouts since Hunt: Showdown first launched back in early 2018. The 1-2 punch of the Mosin-Nagant and the Caldwell Uppercut is sure to cover all your needs in literally every match that you play. Shooting with the Mosin and following it up with the Uppercut is pretty much a guaranteed kill if in effective range. The Mosin is a gun that normally takes no more than 2 shots to kill, and the Uppercut pretty much obliterates and kills with close-range chest shots. You really can't go wrong with this loadout.
You may also be interested in: