[Top 10] Garry's Mod Best Prop Hunt Maps
Updated: 17 Oct 2021 1:46 pm
Barrels are always your enemy in Prop Hunt.
Prop hunt is by far one of the most fun game modes in Garry's Mod.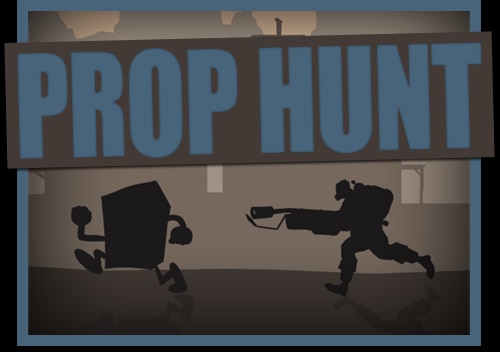 A Team Fortress 2 Pyro chases a player disguised as a box.
In Prop Hunt, players are divided between two teams, seekers and hiders. Hiders will be disguised as various props and must hide from the seekers, who are supposed to find and kill them before the time is over. At the end of each round, the teams are swapped. 
It is very easy to install and play Prop Hunt. It is not a base feature of the game and requires just a mod, called "PropHunt (Hide'n'Seek) - Original", uploaded by Kowalski7cc. Here is the link to their Steam Workshop page.
Here, we will outline for you a top 10 of the best maps to play on for Prop Hunt. From big to small, warehouses to offices, you will find something that fits your needs for sure! 
Some of the maps that we're about to list require Counter-Strike: Source to run. If you own the game on Steam, all you need to do is install it and everything will be ready to go. If you don't own the game, either buy it on Steam or follow this tutorial, courtesy of BTGF.
#10 - ph_pirateship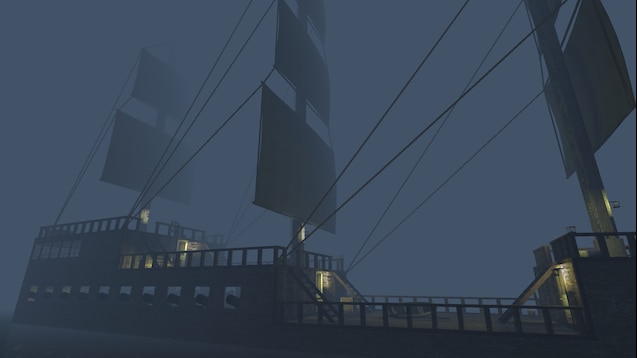 The main ship from ph_pirateship.
Starting off strong with our number ten option, ph_pirateship.
While the map may look a little bit too small, it is absolutely not: the many sub-decks, rooms, and even a climbable mast will give you plenty of options to hide. Perfect for smaller games, so if you're looking for something to play with your friends, ph_pirateship is surely a good choice! 
What's great about ph_pirateship:
Intricate design with many rooms and floors.
Does not require any other content pack or addon to work.
The mast can be climbed.
Get ph_pirateship here.
#9 - ph_gas_station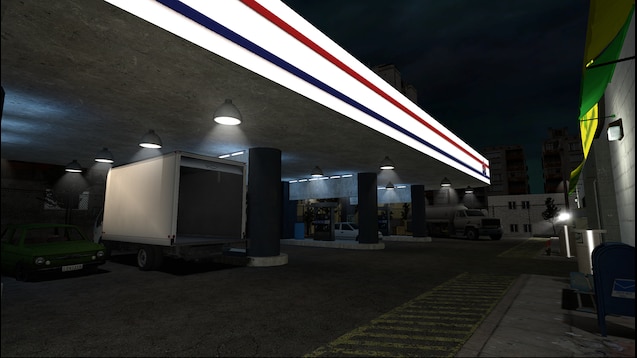 A screenshot of the map ph_gas_station.
If you've ever been to a decrepit, old gas station, you know it's a messy place.
That wouldn't be great in other circumstances, but for Prop Hunt it surely is an advantage. You will have plenty of spots to hide in like under trucks, between plants, and in dirty, public bathrooms. Blergh! 
You do not require any additional mods or content packs to run this map, just Garry's Mod, and the map is constantly updated. 
What's great about ph_gas_station:
Big and detailed map.
Constantly updated with bug fixes and new additions.
Supports up to 24 players. 
Get ph_gas_station here.
#8 - ph_office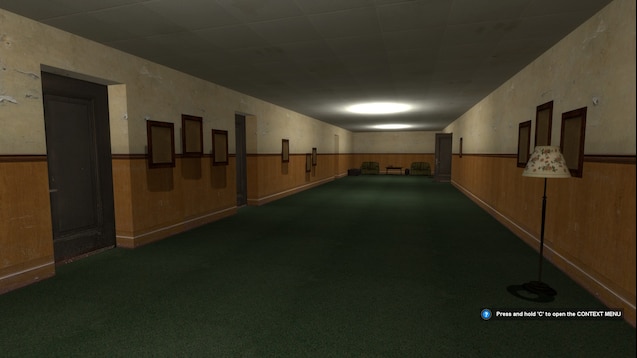 The main hall from the map ph_office.
Going to work has never been this exciting.
Some people love their comfy office jobs, some people hate it and some people would just want to be a stack of papers inside said office. If you belong to that last category, then ph_office is for you. A good, classic map perfect for big-size matches. There's plenty of rooms and a bunch of different locations to visit. 
This map does not require anything more than vanilla Garry's Mod to run. 
What's great about ph_office:
Detailed and full of spots to hide in.
It's a classic, quality guaranteed.
Supports up to 40 players.
Get ph_office here.
#7 - ph_bank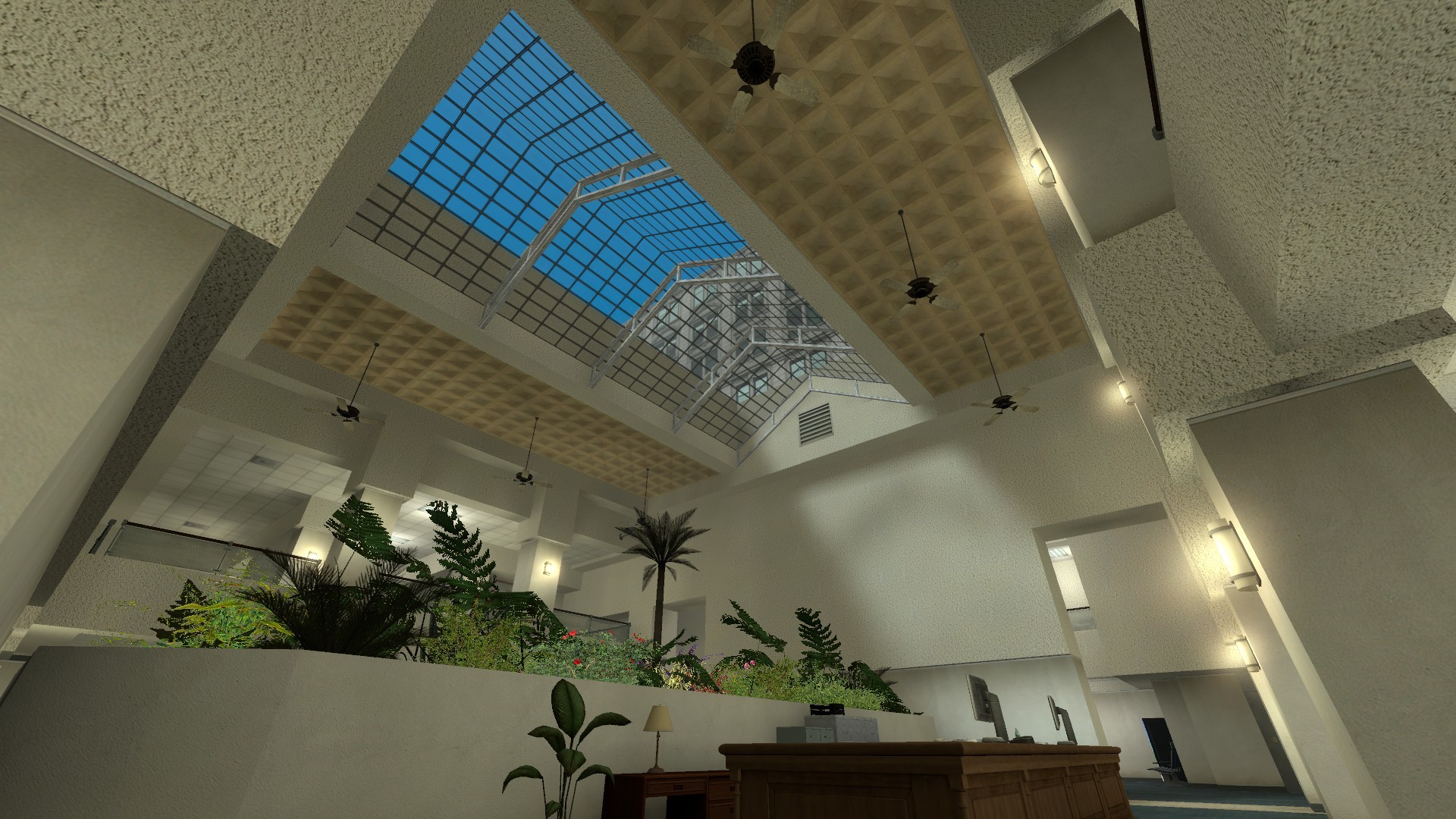 The reception area from the map ph_bank.
This map will allow you to play Prop Hunt inside a modern, stylish bank.
This is one of the most detailed maps for Prop Hunt and each room contains hundreds of nooks and crannies to hide in. Very well lighted as well, a very aesthetically pleasing and functional map!
This map requires Counter-Strike: Source to run properly.  
What's great about ph_bank:
Good looking map, one of the best aesthetically wise. 
Nice and big, will fit a lot of players in it.
Realistic.
Get ph_bank here.
#6 -  ph_bitnanner
A screenshot from the map ph_bitnanner.
If you want to get that signature creepy, abandoned look that only Source can offer, this map is for you.
Very reminiscent of Half-Life 2 in terms of style, ph_bitnanner will give you a compact and optimized map for Prop Hunt.
This map does not require anything else apart from base Garry's Mod to run, since it comes with its custom assets.
What's great about ph_bitnanner:
Constantly updated
Lovingly created, very detailed, and well put together
Optimized for Prop Hunt
Get ph_bitnanner here.
#5 - ph_winecellar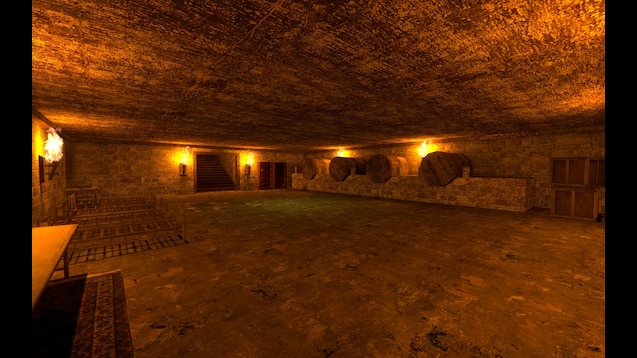 Spooky screenshot from the map ph_winecellar.
This gloomy, spooky map is the best for a late-night Prop Hunt session.
With an intricate, labyrinth-like design, this map is perfect for those that like to hide in plain sight. This wine cellar has been created by a seasoned expert mapmaker, so you will get a quality map. 
The map does not require anything else to run, just standard Garry's Mod.
What's great about ph_winecellar:
Great atmosphere and lights.
Supports up to 48 players.
Intricate and well-thought-out design.
Get ph_winecellar here.
#4 - ph_storage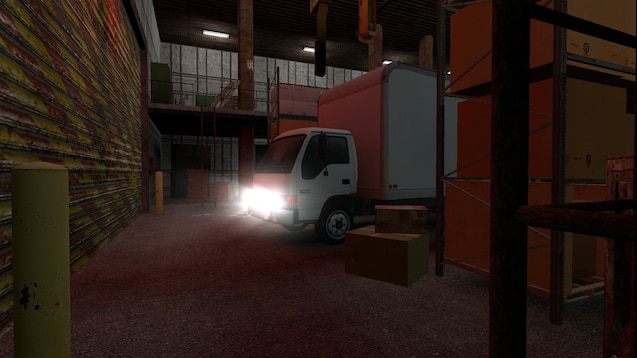 A truck from the map ph_storage.
This map is one of the best out there in terms of sheer size and details.
Made by a dedicated and very competent maker, this map is divided into two different sections, a huge, 3-levels warehouse, and a smaller self-storage facility. A must-have for any Prop Hunt enthusiast. This map requires Counter-Strike: Source content to run properly. 
What's great about ph_storage: 
Great size and details.
Optimized for anti-cheating and against exploits.
Supports over 30 players.
 Get ph_storage here. 
#3 - ph_abandoned_hotel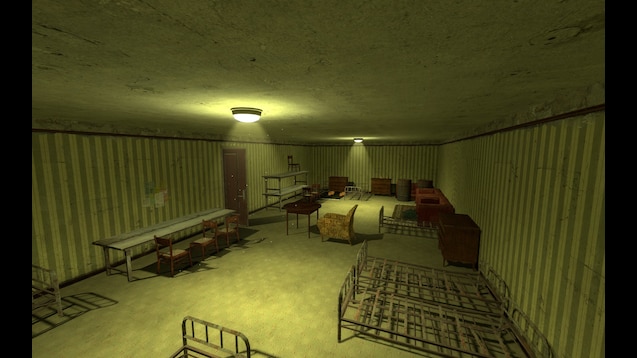 Eery screenshot from the map ph_abandoned_hotel.
We have reached the podium! Third place goes to ph_abandoned_hotel.
A delightfully creepy map based around an abandoned and run-down old hotel. Set up is superb, with a great number of rooms to hide in and a very nice, moody ambiance. It even has a swimming pool! This map does not require any additional content.
What's great about ph_abandoned_hotel:
52 spawn points, a very high number for Garry's Mod.
High-quality setup, plays well.
Active mapmaker, very approachable.
Get ph_abandoned_hotel here.
#2 - ph_starship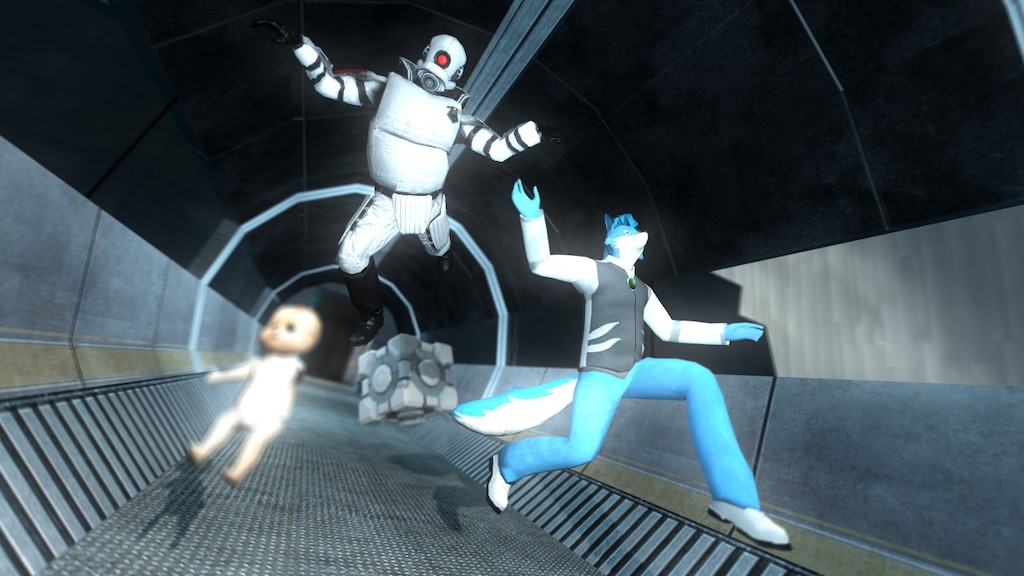 A couple of friends having fun on ph_starship.
Second place goes to ph_starship.
A sci-fi map, inspired by a Half-Life 1 mod called "USS Darkstar" and the "Raiden" games. Extremely well put together, with high quality, custom assets included. Made by a professional in mapmaking, this is a map worthy of second place on our list.
You do not need anything else to run this map apart from standard Garry's Mod.
What's great about ph_starship:
Great Steam Workshop page, with troubleshooting, FAQ, and more. 
Custom assets were created for the map.
Supports over 60 players.
Get ph_startship here.
#1 - ph_restaurant
Fabolous screenshot from ph_restaurant.
Our gold medal goes to ph_restaurant!
A classic, absolutely amazing map fantastically put together by accomplished map creator Wolvindra-Vinzueiro. Constantly updated, it is one of the most successful maps on Garry's Mod. 
Ph_restaurant does not require any external resources to play.
What's great about ph_restaurant: 
Great aesthetics.
Plays amazingly.
Optimized to perfection. 
Get ph_restaurant here.
You may also be interested in:
Image Gallery