Top 10 CSGO Most Expensive Skins
Updated: 22 Mar 2021 4:44 am
Skins get wins! Right? Right?...
We all love a good weapon skin, with their enticing designs and (mostly) inexpensive cost you can't help but buy at least one. On the other side of the spectrum lies the aristocrats of skin collecting. These passionate artisanal killers have pistols worth more than your knife. Let's take a look at the top 10 most expensive CSGO skins those living the high life enjoy.
10. Factory New Glock Fade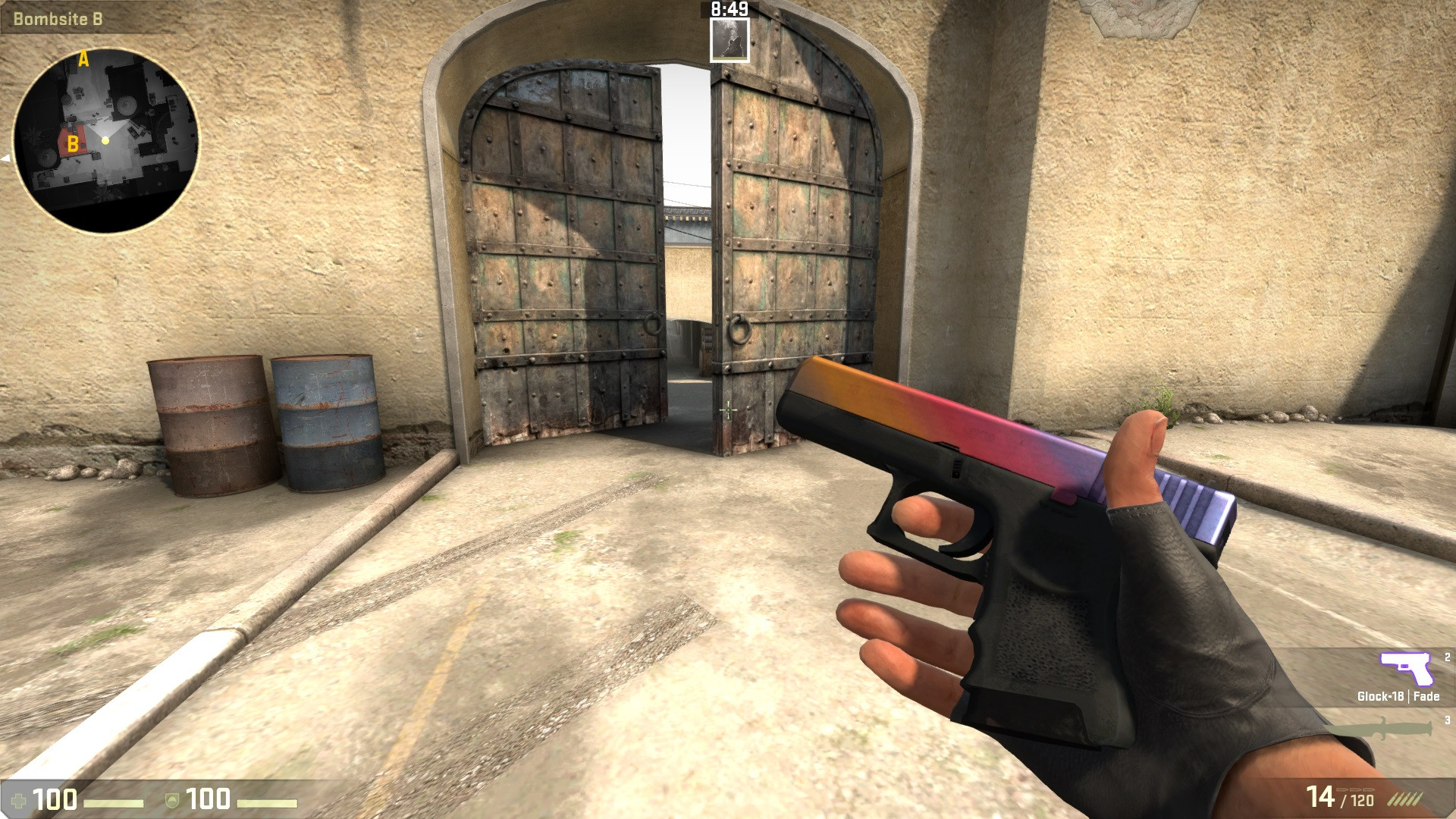 Not like the haircut… much cooler.
I told you, a pistol that's probably worth more than your knife exists. Surprisingly expensive for how simple the design is but that's how it goes I suppose. This skin sports:
A yellow/pink/violet fade
Sleek black handle that doesn't disturb from the top
For the one whose fade knife just wasn't enough.
Market price: $325
9. StatTrak Factory New P90 Emerald Dragon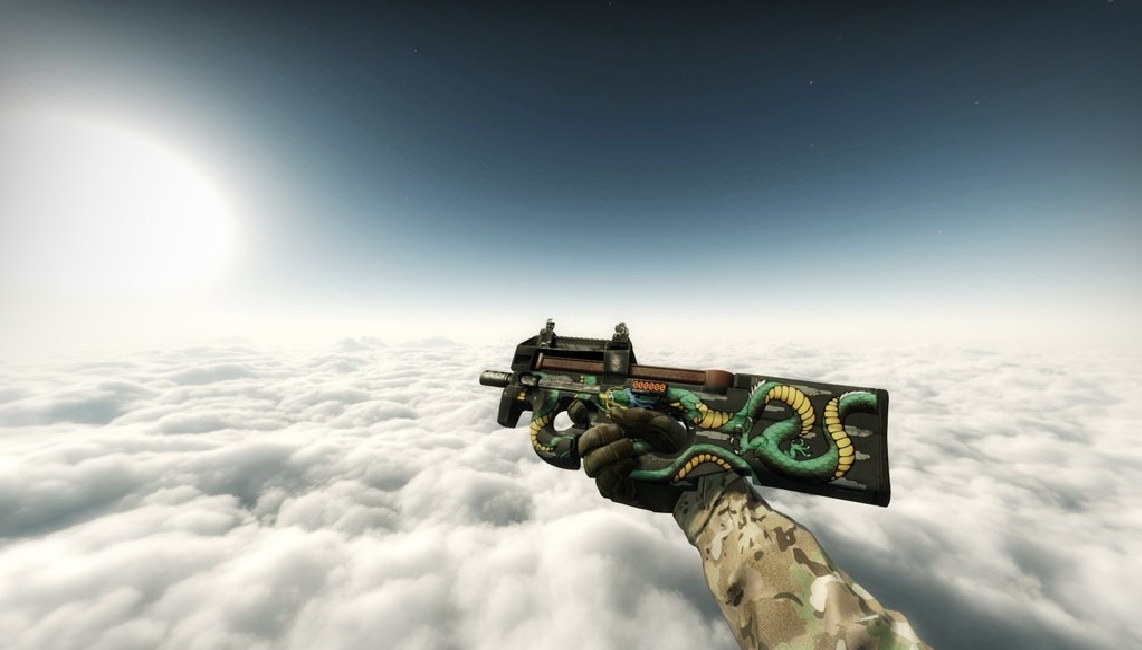 The P90 Fire Serpent, I mean… Emerald Dragon
As far as I know this minimalistic skin isn't based on any mythology like its cousin(if only in resemblance) the Fire Serpent. But what it does have going for it is:
Green scaled dragon with a yellow underbelly
The dragon wrapped around itself all over the gun and finger grip area
The minimalist feel of uthe simple base beneath
A perfect match up skin, great to combo with your Fire Serpent in your loadout!
Market price: $910
8. StatTrak Factory New Karambit Lore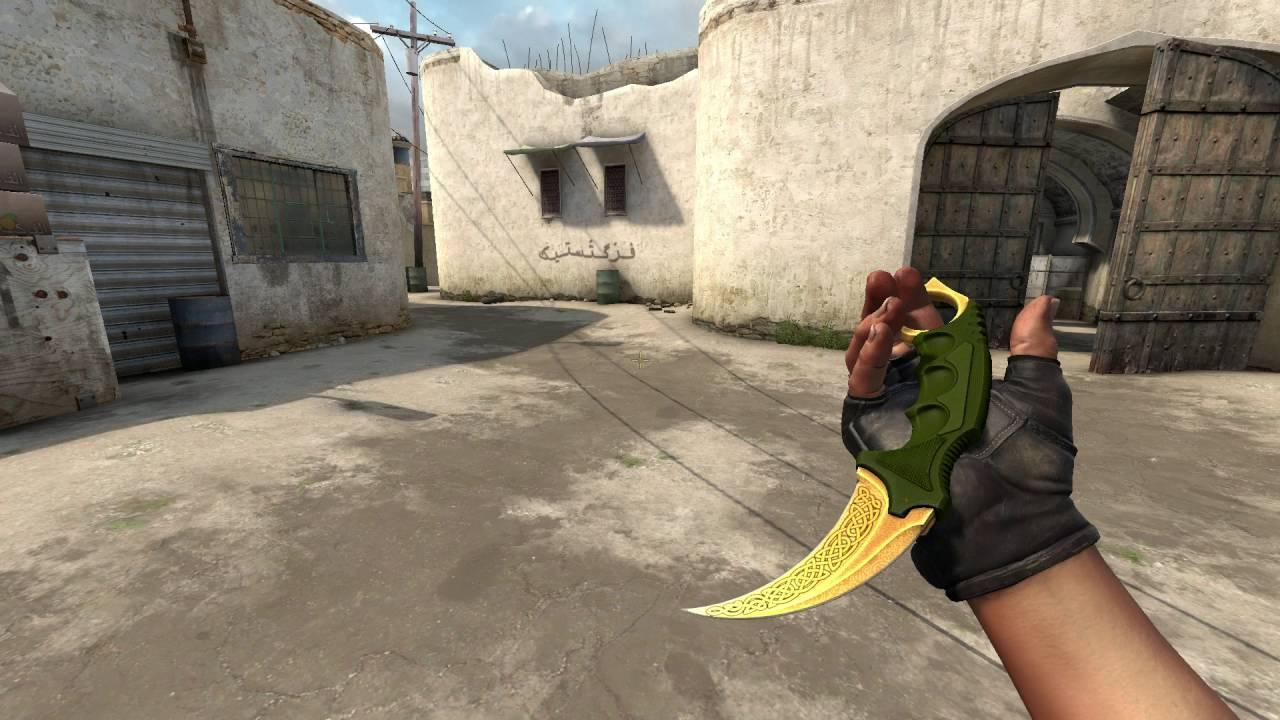 This lore is no book, it slices much worse than paper cuts.
Bearing resemblance to the Dragon Lore this colorful karambit skin has become one of the most sought after in this condition. It shows off:
A  gold finish fit for a king
Celtic knot edging on the blade
Green handle for military feel
A golden finger ring for that special touch
This one would go perfect with your Dragon Lore and drain your wallet just as much.
Market price: $1,200
7. Factory New AWP Medusa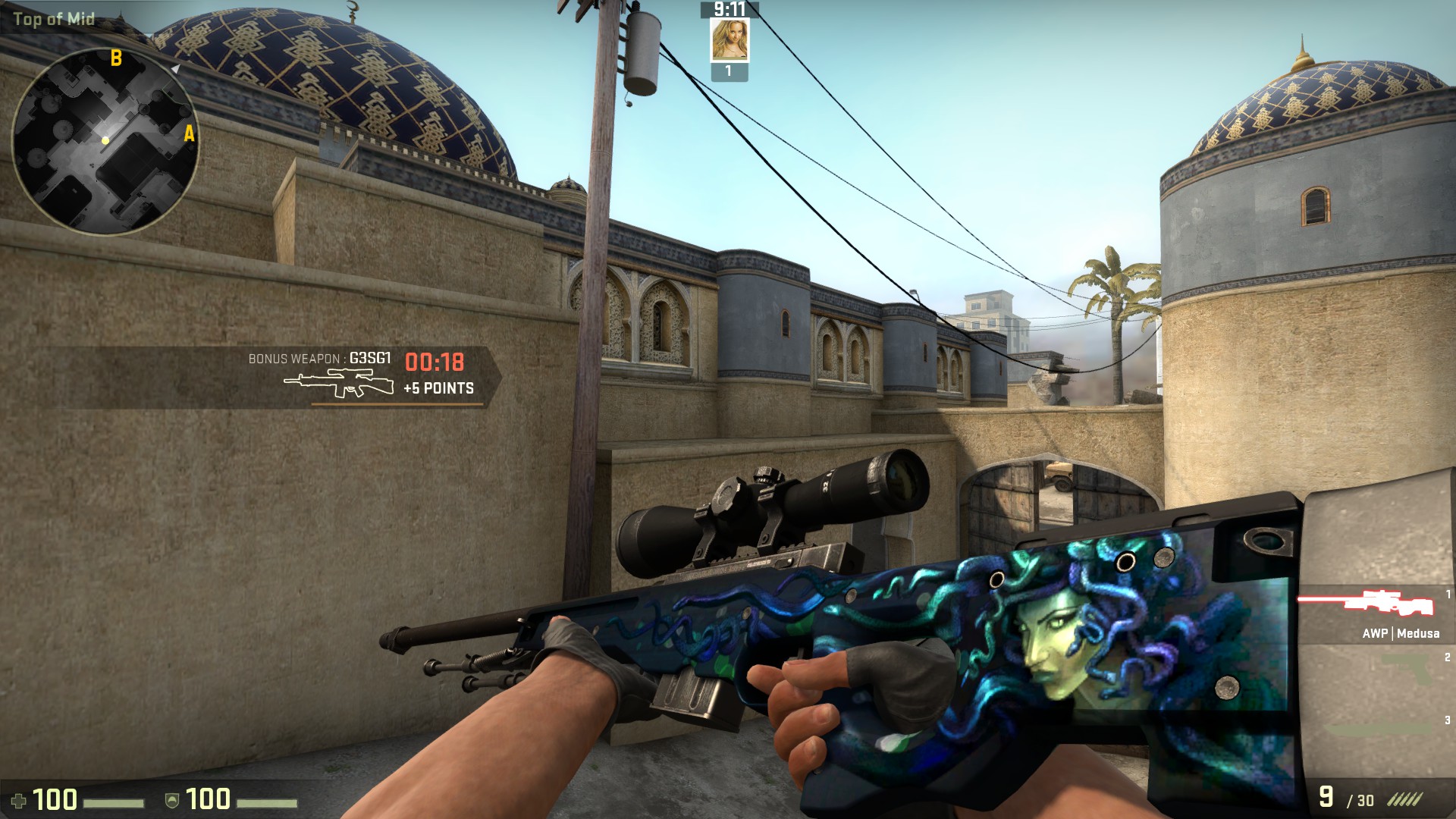 She won't turn turn you to stone, but you won't stop looking.
Based after the Greek cursed woman who shares a name with the skin if you own this one you were drawn in by its beauty. And rightfully so as it features:
A beautiful woman with green skin, eyes and lips
Snake hair with blue and purple scales
A shimmery blue and purple finish across the skin
This skin is for the one in need of something pretty and sick at the same time.
Market price: $1,350
6. StatTrak Factory New AK-47 Fire Serpent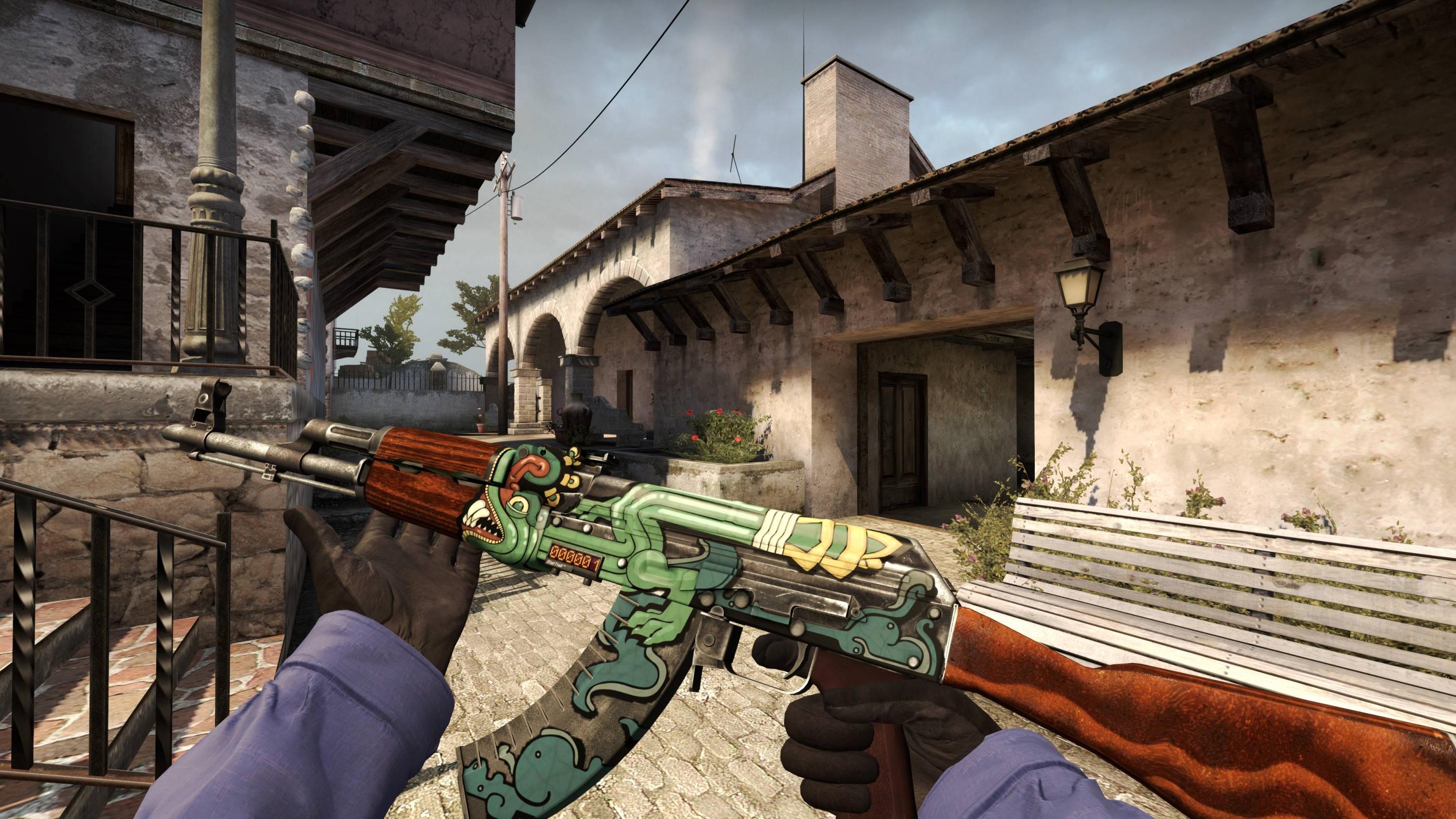 Is this graffiti or an AK-47 skin?
As an Aztec holy spirit this skin holds true to its name. Although it's a simpler design over the stock metal and wood AK skin it's a favorite among pros and casuals alike. What's nice about this one:
The tube-y design of the serpent
Aztec style of the head
Graffiti style ghost like accents over the metal portion
This skin is for those who like to stick to the roots but still spice it up a bit.
Market price: $2,250
5. StatTrak Factory New M4A4 Howl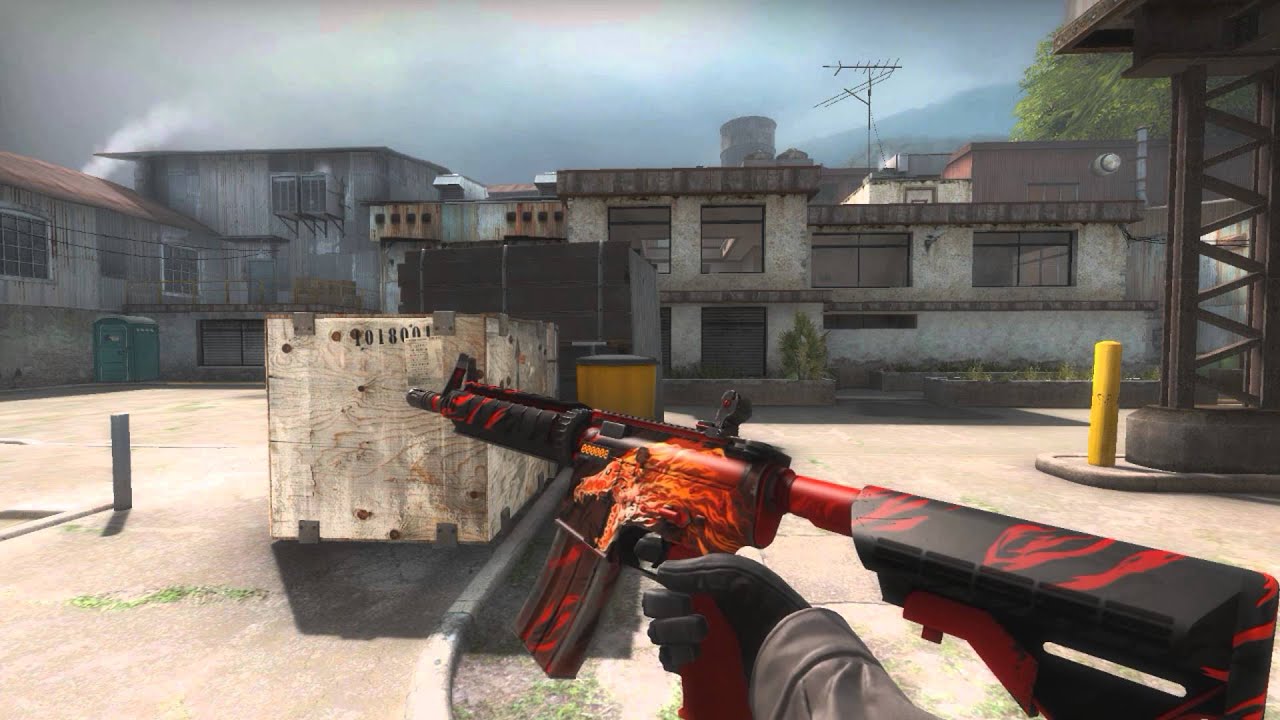 The legend that birthed the "contraband" skin category.
What's cooler than a wolf on fire? Or is made of fire? Sadly the art on this skin was later found out to be copyrighted and used without permission. All drops were ceased causing the price to skyrocket. What's cool about it however:
Red tiger stripes over black on the stock and barrel
Red handle and magazine
Beautifully vicious flaming wolf
If the wolf is your spirit animal, this is your spirit weapon.
Market price: $2,900
4. Factory New Specialist Gloves Crimson Kimono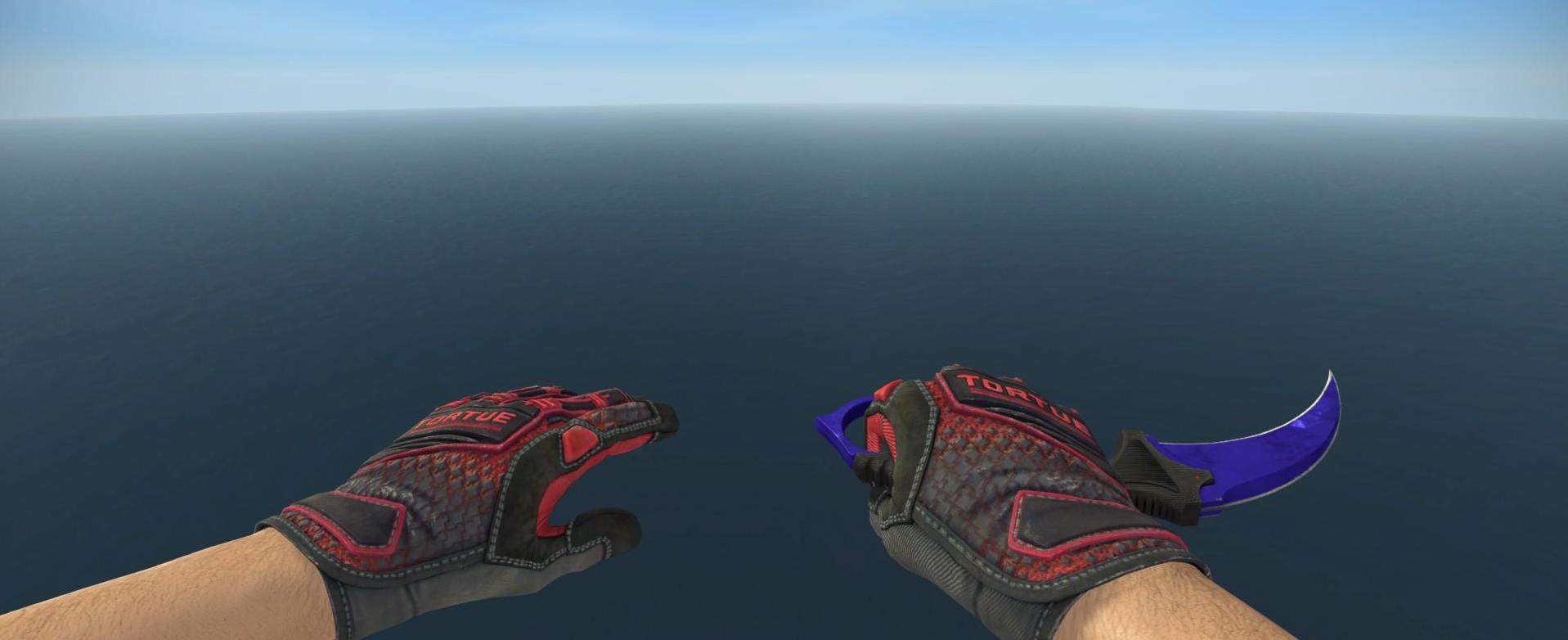 Red vs Blue…
Gloves came out at a controversial time for the community but have since made their impression. These babies give off that perfect moto biker feel. These gloves sport:
Diamond pattern across backing
Decals mixed along the surrounding padding
Bottom to top grey to red fade
Red linings contrastingly placed throughout
Bearing resemblance and sharing a name with the P250 skin these gloves where instantly a crowd favorite.
Market price: $3,475
3. StatTrak Factory New M9 Bayonet Crimson Web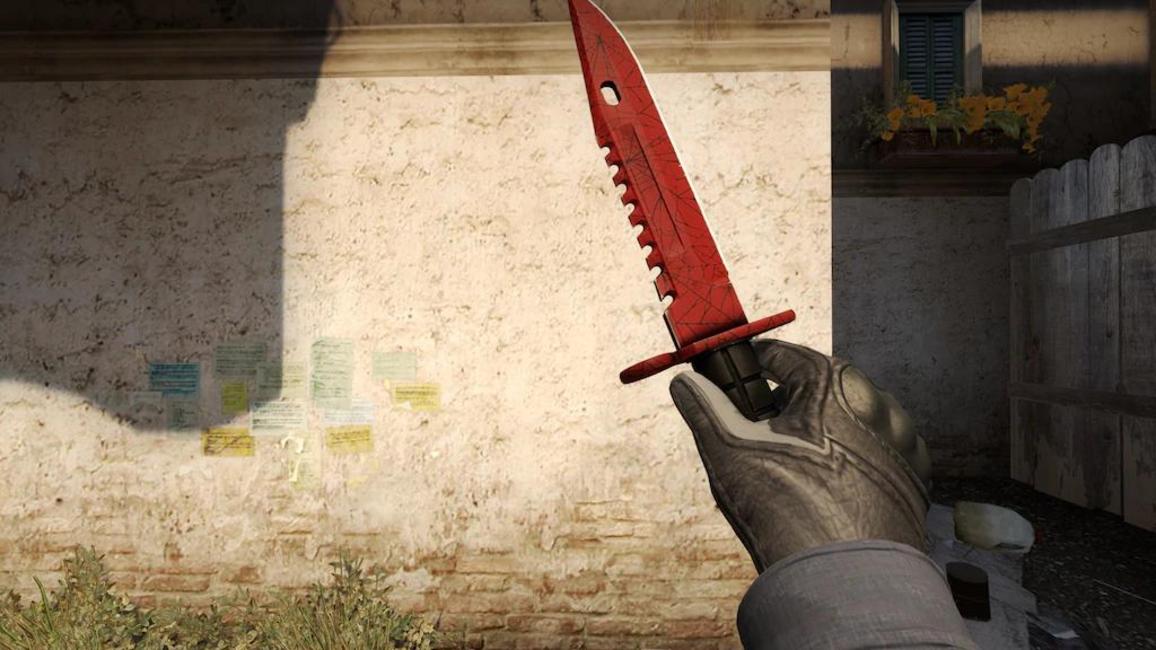 Spider Man's knife of choice
A personal favorite of mine, this web wrapped blade has been sold for as much as $35,000! What sticks(haha, get it?) out about this skin:
Blood red base paint
Broken glass-like black webs
Spider nest centers for extra flare
Generally reminiscent of Spider-Man
Definitely the knife you want if your a Spidey fan, superhero or the bug.
Market price: $3,550
2. Factory New Karambit Case Hardened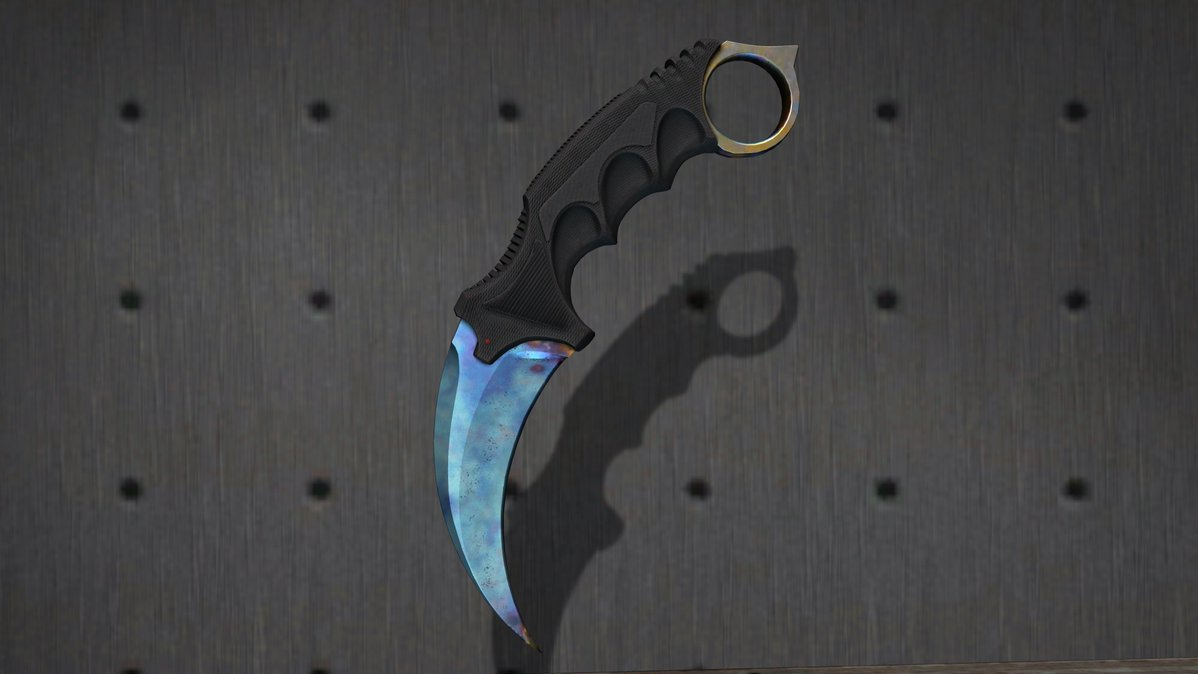 Shiny as a diamond
Normally this skin is mixed with blue spots across a steel base(seen on the ring). This "100%" iteration holds the record for the most expensive CSGO sale ever at $100,000. Although they're extremely rare and mostly come splotched. Features of this beauty include:
Curved claw like blade
Reverse hold in game
Piercing blue shimmer
"Heated steel" appearance of the finish
For the blacksmiths that play Counter-Strike.
Market Price: $4,500
1.  Souvenir Factory New AWP Dragon Lore
Never be unseen again with this glowing eye candy.
So rare it might as well be fictional lore, seeing this in game if you don't own it for the first time is a special moment. If you actually own this absolute unit then you probably like one of the following:
A fire breathing dragon!
Embers flowing to the stock
Checkered edges
The subtle regal finish
If any skin screams royalty it's this bad boy.
Market Price: $15,000
If you have any of these skins in your inventory you either really like this game, or you had nothing better to spend your extra cash on. Either way these skins hold a special place in the hearts of the CSGO community. Whether it's because it embodies something you like or it's just cool for you to own it. Like me, not all of us can afford indulgences like this, but at least we can look at their pretty pictures.
You may be interested in:
Image Gallery