CoD Infinite Warfare Vs Battlefield 1: Which Will Earn Your Vote?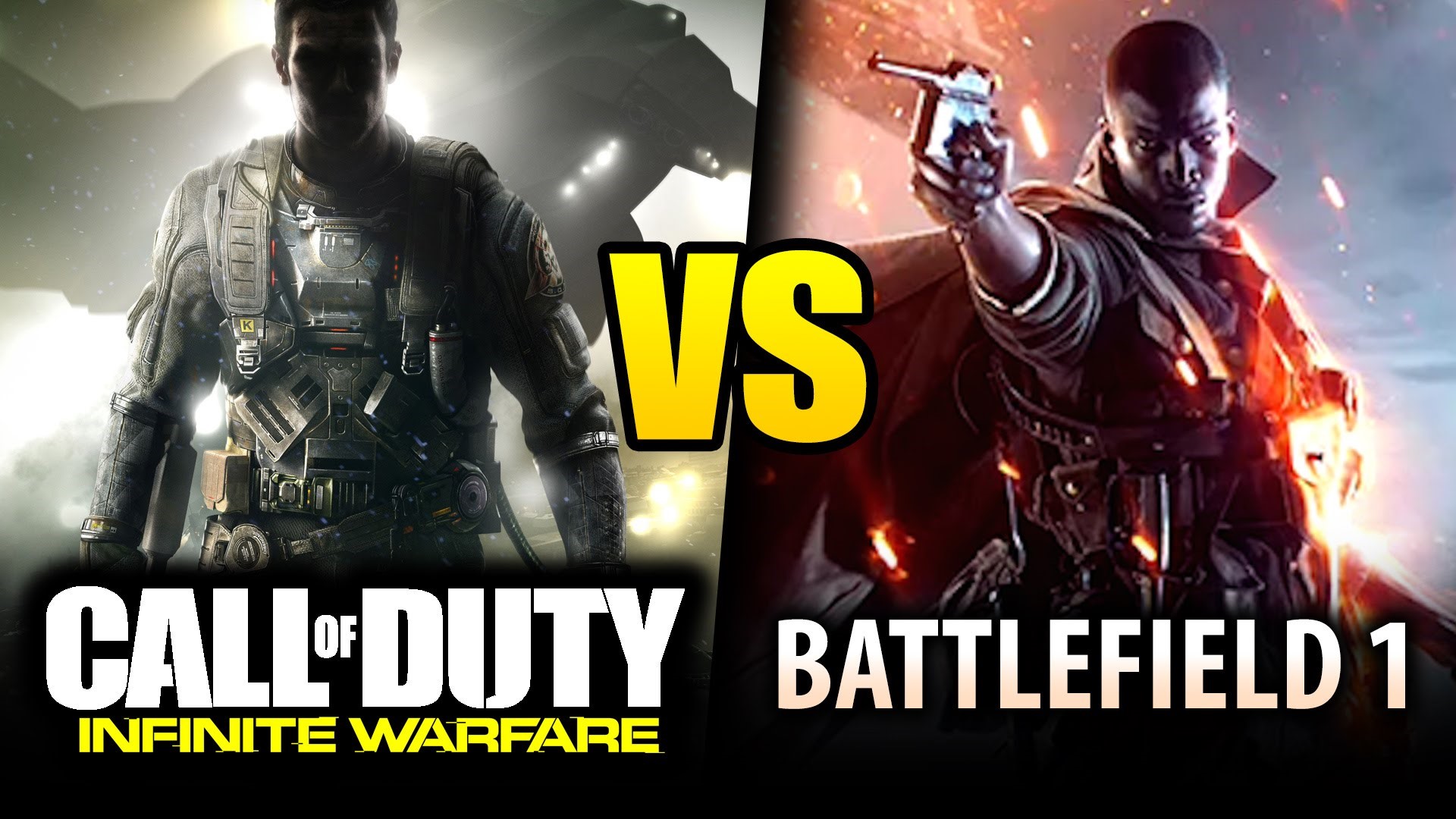 Which game will take the crown this year?
The 2016 season will see the launch of both Call of Duty Infinite Warfare and Battlefield. Trailers for both games have been released on YouTube, giving us a hint of what to expect.
Call of Duty have dominated the first person shooter category for many years, will 2016 be the same?
Maybe Battlefield 1 will take over this season. In this article, we will discuss each game, the good, the bad, the trailers and most importantly which game we think will emerge champion.
Let's begin with Call of Duty Infinite Warfare.
Call of Duty Infinite Warfare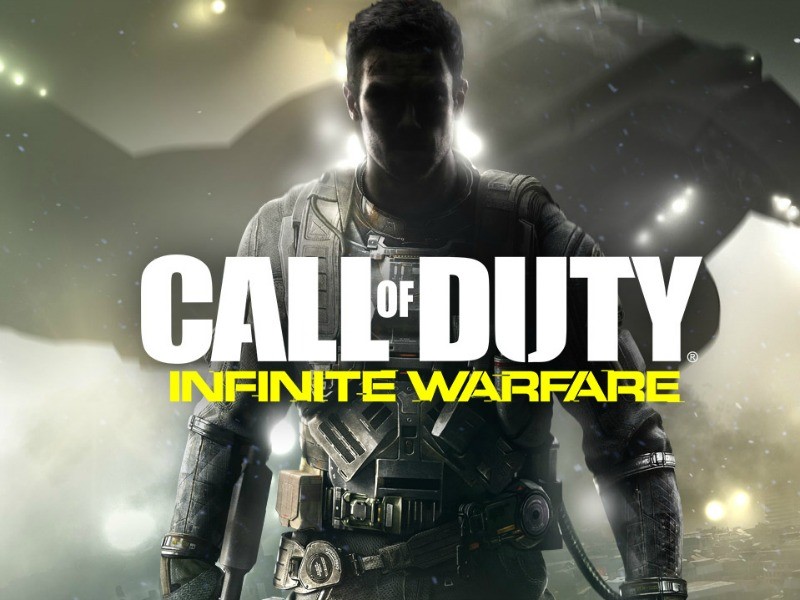 The newest CoD game will be the most futuristic of them all.
Call of Duty Infinite Warfare will be released on the 4th of November 2016. The 13th CoD game will be set in the future, like Black Ops 3 and Advanced Warfare. With one major change, outer space.
This is a brand new setting for Call of Duty players, and will bring with it space combat. The reason for moving into space is that in the future era, Earth will have run out of natural resources. And Mankind will have to take to the universe to look for more.
Space may not be for all CoD players, let's look at the good and bad of Infinite Warfare based on what we know so far.
The Good
Infinite Warfare will bring a lot of changes. Some good, some not so good. But it's all up for discussion. First, we will talk about what is good news for every CoD player:
Call of Duty Modern Warfare Remastered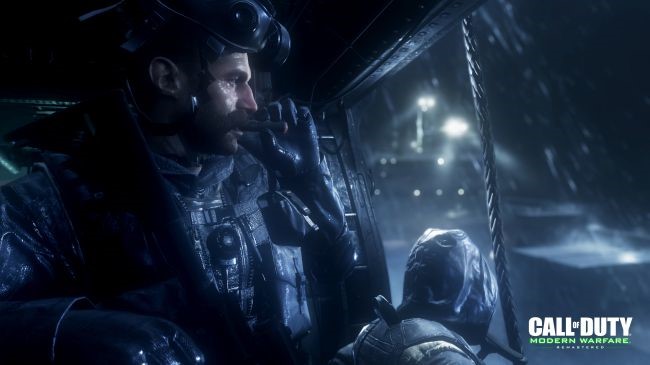 Captain Price is set to make a welcomed return along with Modern Warfare.
A legacy edition of Infinite Warfare will be on offer when the game launches. In this legacy edition, there will be Infinite Warfare, as well as Modern Warfare Remastered. An improved version of Call of Duty 4.
This is great news for all fans. For any die-hard fans you will remember the great CoD 4 days. If you weren't lucky enough to experience this game, the remastered edition will give you another chance.
CoD 4 is a fan favourite for all Call of Duty players. It is no surprise that the community is very excited for this release. As long as Infinity Ward keep the game mechanics and movement the same as before, and upgrade the graphics, it should go down a treat!
The zombies even have some upgrades of their own
Infinity ward have never included Zombies. Their last release, Ghosts, had extinction. A game mode that was similar to zombies, but involved aliens instead.
Zombies was first introduced in World at War and it will be interesting to see Infinity Ward's first attempt at the game mode. I expect them to add their own style to zombies.
Anyway, back to Infinite Warfare. Zombies is going to be included, which is a bonus!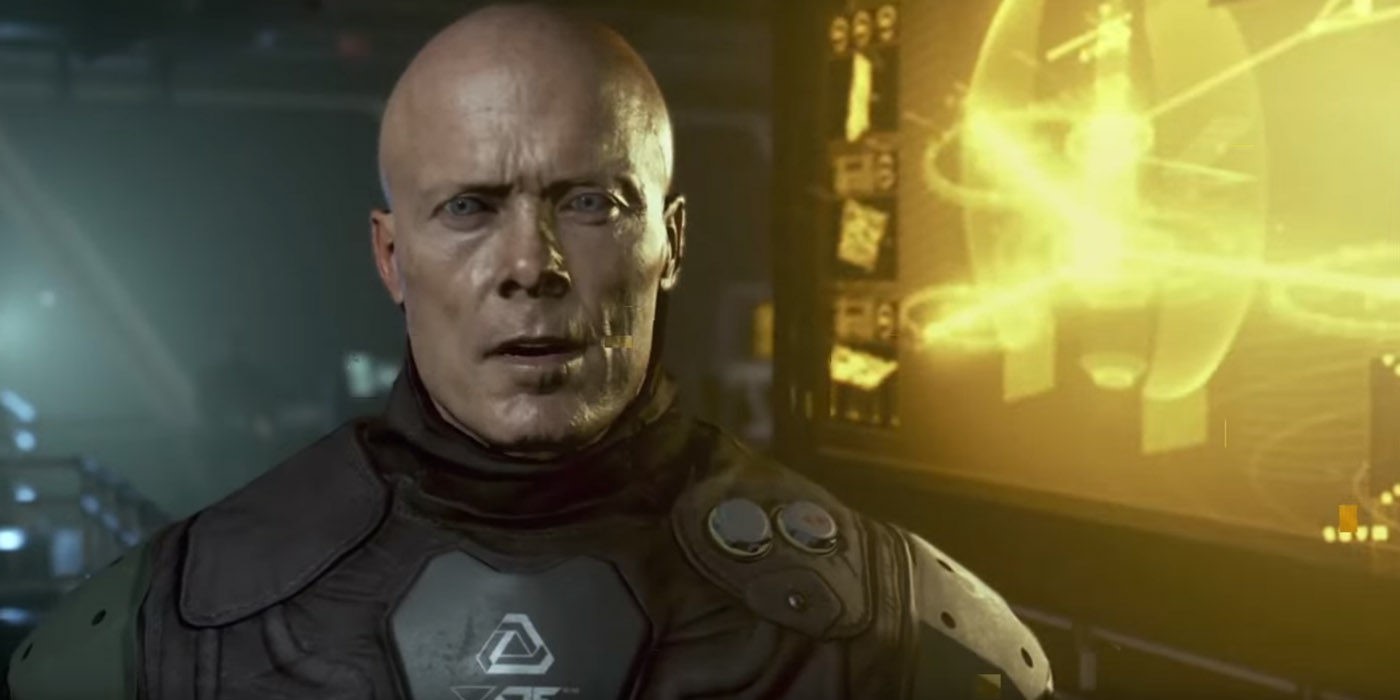 What will the commander have in store for us?
Black Ops 3 had a co-op campaign which had some mixed opinions. The good news is Infinite Warfare is going to focus on a completely single player campaign, no more co-op.
Over the years, campaign mode has seemed to get worse and worse. The storyline was dull and most effort was put into the features around it, such as co-op. The good news is that with a focus on single player campaign the storyline could improve, possibly a better campaign experience overall.
The Bad
Now, let's have a look at the not so good features of Infinite Warfare. These aspects we aren't so excited about.
CoD Modern Warfare Remastered Not Sold Separately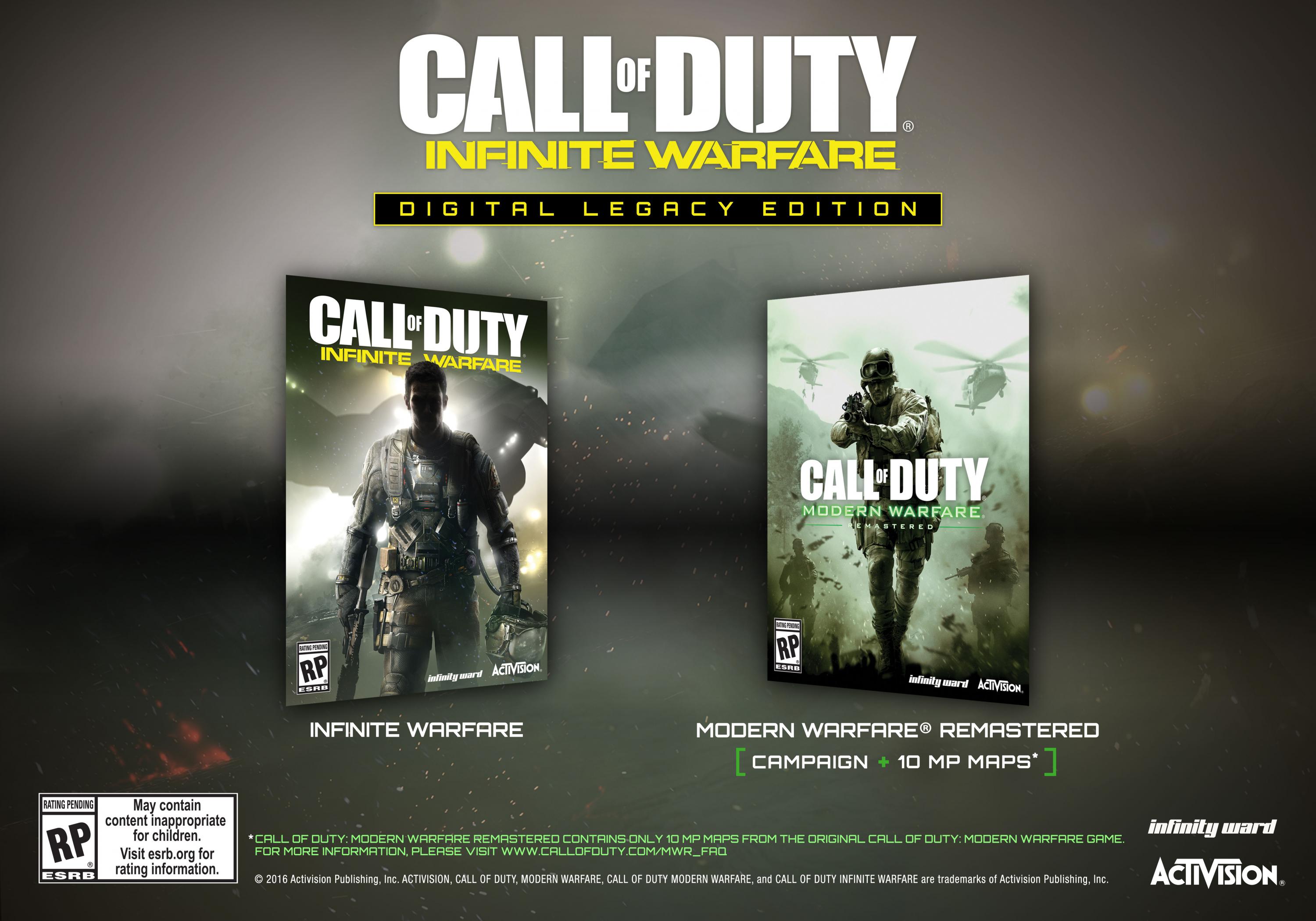 The legacy edition is estimated at $80/£60
This angered a lot of fans. You will have to buy the legacy edition of IW to get the remastered modern warfare, you may have to pay up to $80 for this edition. A sum many fans will simply not pay.
People were very excited at the thought of the remastered Modem Warfare edition, however this news disappointed them. Surely both games could be offered separately. I think Activision would make even more money that way.
But maybe Infinity Ward are scared that Infinite Warfare will not have the amount of sales they wished for, if the games were to be sold apart.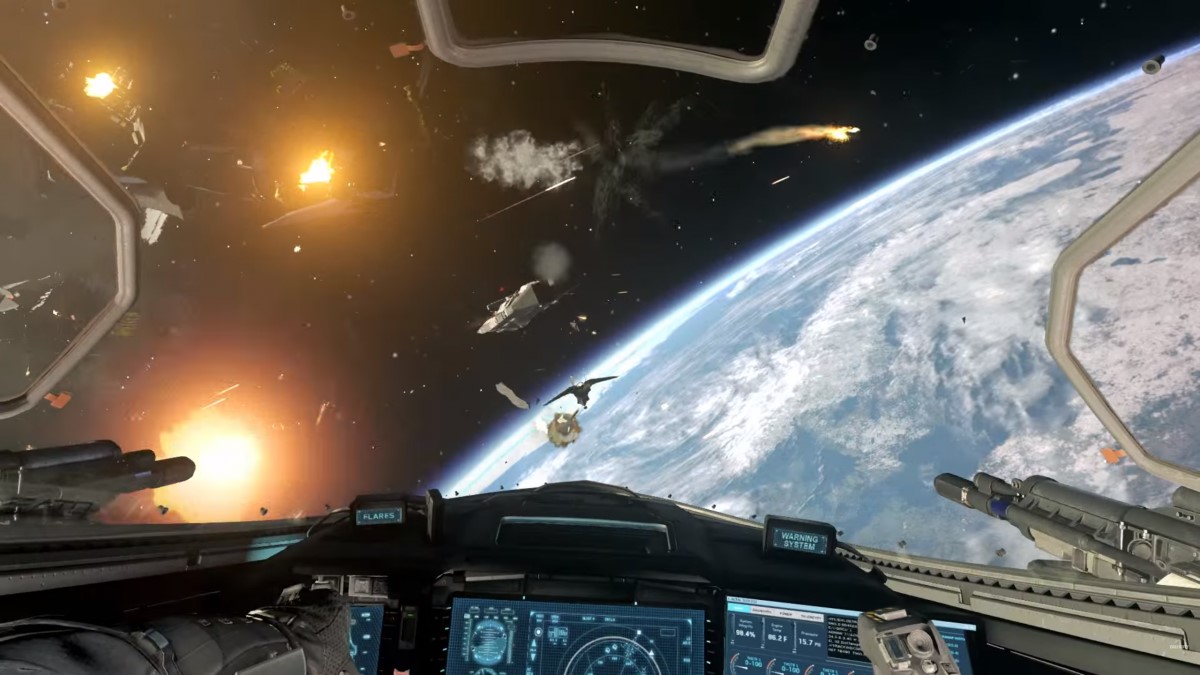 Call of Duty: Space Warfare… no thanks.
Black Ops 2, Ghosts, Advanced Warfare and Black Ops 3. What do these games have in common? They are all set in the future.
And now, Infinite Warfare will follow the same pattern. Call of Duty hasn't had a change of scene in 4 years. Every year, the games get more and more futuristic. But it isn't what fans want.
A lot fans want to return to the world war era. With improved gameplay, CoD could make a better world at war game. And it would go down well.
But it isn't to be.
In to space we go…
Battlefield 1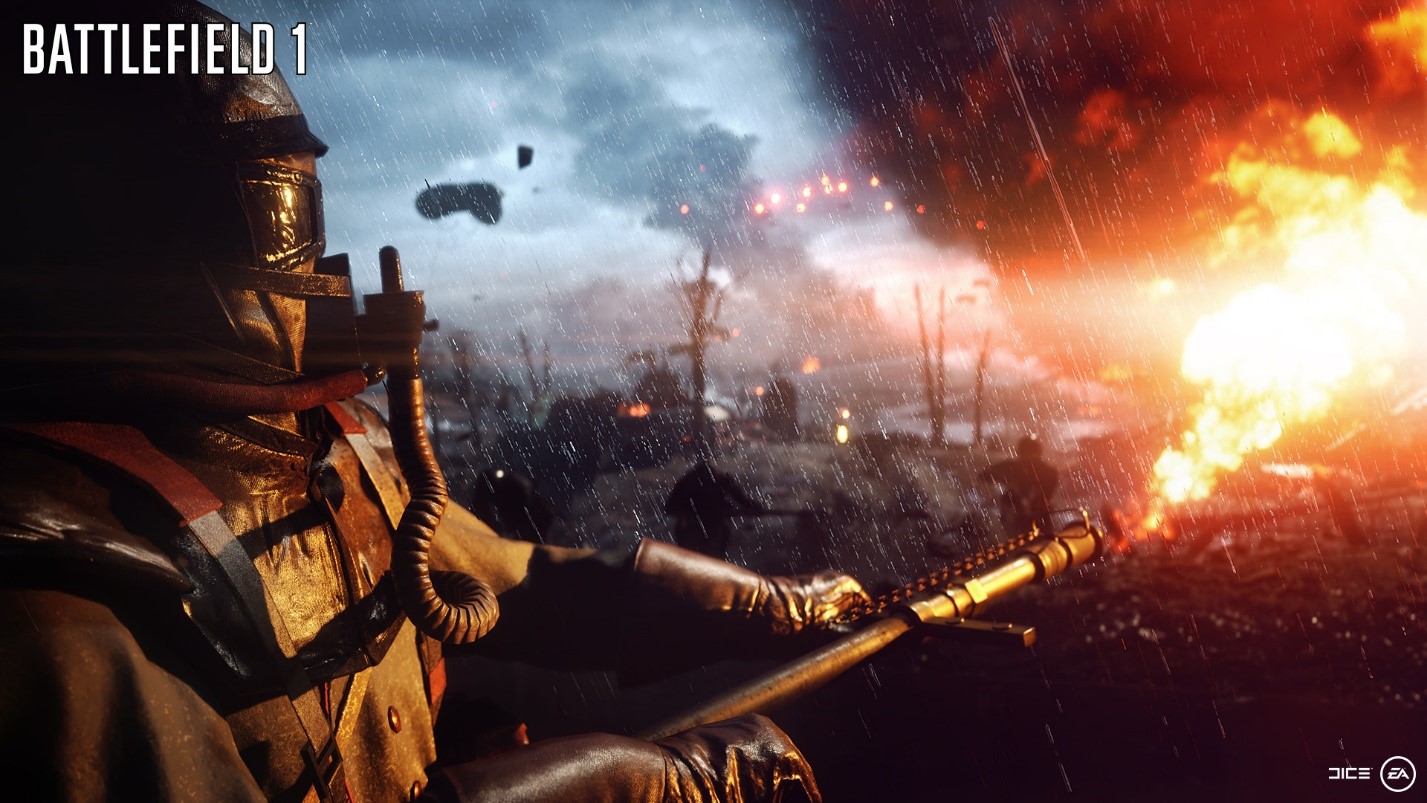 Light it up in the new battlefield with your very own flamethrower.
Battlefield 1 will be launched on the 21st of October 2016. The 12th battlefield game will be set in World War 1. Just like other battlefield games it will stay in the world war era.
If it isn't broken, don't fix it. Right?
This is a familiar setting for Battlefield players, and will bring with it real historical events. Including bolt action rifles, flamethrowers, tanks, and trenches, all the world war requirements will feature in this game.
Maps will be based all around the world, from the Alps to Arabia. It seems DICE have done their work on this game. So, let's talk about the good and bad of battlefield 1.
The Good
Single-Player Campaign Variety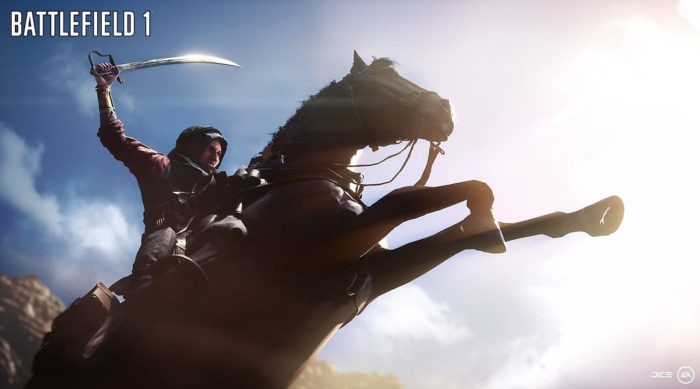 You better be ready for horseback fighting!
The campaign mode will have a lot of multiple choice features. This different selection will create an exciting story line. Other battlefield games have had only one story line, so this is definitely something to be excited about.
You can also complete your own unique campaign mode and see how it plays out based on your decisions, very cool.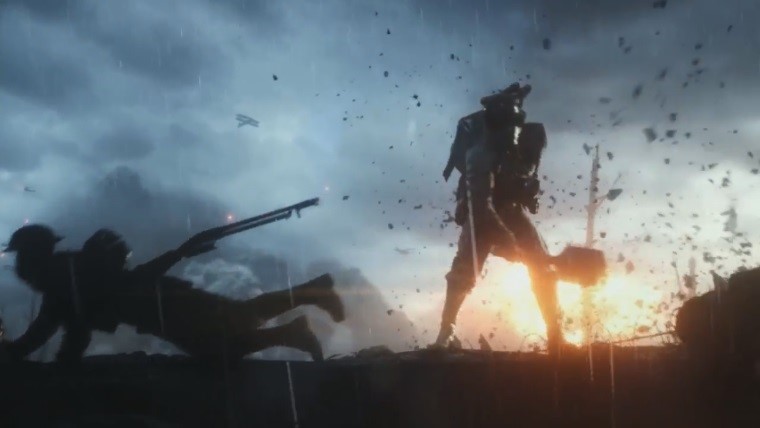 Hack down your enemies with bayonets in the trench warfare
There is a good balance of historical facts, and entertaining gameplay. The game developers have took their time to understand World War 1. Equipment, weapons, and vehicles that all make sense within the world war era.
This will make the game more enjoyable, it will give a realistic feel to the gameplay. The trailer shows that the game is accurate on its facts.
There isn't many things seen in the trailer that would be too futuristic for the World War 1 setting. Proving DICE really have done their homework.
The Bad
Having watched the trailers, there isn't much criticism for this game. That and the fact that the trailer was quite short. Many gamers want this world war setting gameplay, and it's coming. It looks great so far.
Let's move on to the biggest discussion in the community so far. The trailer battle! IW vs Battlefield 1.
YouTube Trailer Battle
So, let's begin with the facts about these trailers.
Call of Duty Infinite Warfare released 2nd May. 21M views. 363k likes. 2.2M dislikes.

Battlefield 1 trailer released 6th May. 30M views. 1.5M likes. 27k dislikes.

It is obvious to see which the fan favourite is. Call of Duty Infinite Warfare has been named the most disliked trailer of all time, the second most disliked YouTube video, ever. Breaking all the wrong records.
Check out why the trailer did so badly here. (link to article on why it got 1 mil dislikes).
Battlefield 1 completely blew Infinite Warfare away. And it was no surprise, the trailer was excellent. In just over a minute, it showed a lot of features in the game.
Compared to the Infinite Warfare trailer, which was long and boring, over 3 minutes long. Plus the fans didn't even like what they saw, space warfare.
Who Will Emerge Champion?
Call of Duty is known for being the world's number 1 favourite shooter. Attracting more players than any other shooting game. Battlefield has always been more realistic and down to earth, rather than futuristic.
This attracts a lot of competitive players, people who want to play against the best. But are we going to see a turn of tides? Battlefield 1 has had a great response already. As for Infinite Warfare, it experienced the complete opposite.
Maybe this year we will see all those Call of Duty fans who want a change of environment, switch over to Battlefield 1. This would increase the fan base, and the competitive players in the Battlefield game.
In my opinion, Battlefield 1 will emerge champion in the first person shooter scene this year. But I do think it will be close. Simply for Call of Duty's name, many people will buy the game.
The remastered modern warfare edition will also greatly help sales. So far, Battlefield 1 has looked the best. The trailer's been great, all news released is what the fans want.
Infinite Warfare has failed, the only thing going for it is Modern Warfare Remastered by the looks of it.
With months away from both games being launched, things could change. We will also hear more news as the release date gets closer. Who knows what could happen in this time period, but my vote goes to Battlefield 1.
So what do you think? Vote above
11 Movies You'll Enjoy If You Like Black Ops 3
Previous Story
This is the oldest story.
Next Story
What's your favorite gaming platform? Choose one...