Alicia Vikander is The New Lara Croft: Here Are 10 Things You Need to Know
Updated: 06 Jul 2017 5:34 pm
Discover the new Lara Croft of 2018
10. When is the new Lara Croft movie coming out, and what's it about?
The new Lara Croft movie titled Tomb Raider, will be coming out next year, 16 March 2018. The story goes on about Lara as a young woman of 21, trying to find her father who got lost on an island searching for a treasure.
Now this young, sexy, independent woman has to go far beyond her limits to survive and thrive in her efforts to find her father. Lara's father disappeared when she was just a teenager. After his disappearance, she refused to become head of her father's global empire, just as she refuses the idea that he is gone. She instead goes looking for him off the Chinese coast where he was last known to be heading.
The film will be shot in Cape Town, South Africa. A beautiful coastline city, with many mountain ranges and the roaring ocean beside it. Perfect for the movie's background.
9. Who is Alicia Vikander?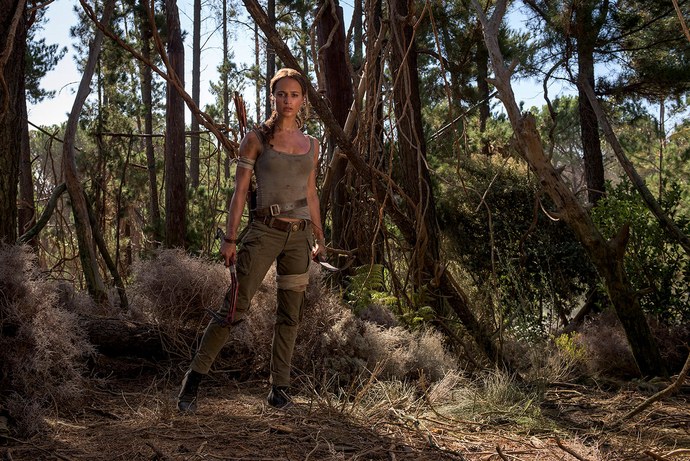 She looks ready to take on the world.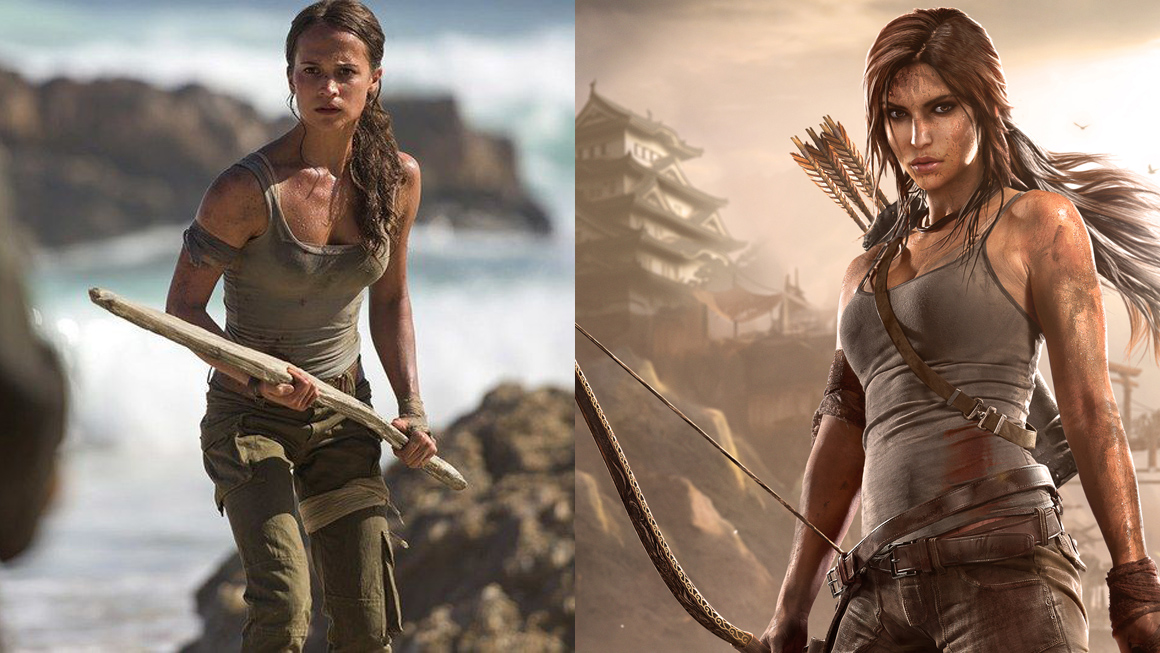 Don't they look alike?
Alicia Vikander is a Swedish actress and former dancer. She started her career from a very young age, where she was acting in minor stage productions. She was born in Gothenburg, Sweden. She started her acting career at The Göteborg Opera where she performed on stage, and she trained as a ballet dancer at the Royal Swedish Ballet School in Stockholm and the School of American Ballet in New York. She first gained recognition in Northern Europe for her role as Josefin Björn-Tegebrandt in the Swedish TV drama Andra Avenyn.
The movie is based upon the rebooted Tomb Raider games, and with this mind, the two characters look very much alike. Alicia Vikander is born on 3 October 1988, which will make her 29 in a few months. At the age of 29, and still looking gorgeous as ever, she will be making quite a name for herself with this movie.
8. What movies has Alicia Vikander played in?
She is an Oscar winning actress, and she started to be a blimp on the Hollywood radar when she acted in movies, especially in films like Ex Machina, Jason Bourne, and Tulip Fever. In Ex Machina she was Ava, in Jason Bourne she was Heather Lee and in the recent Tulip Fever she was Sofia.
Her best performance, however, landed her an Oscar Award for Best Supportive Actress. This movie was The Danish Girl where she played the role of Gerda.
7. What makes Alicia perfect for the role of Lara Croft?
The director of Tomb Raider, Roar Uthaug (a Norwegian director) has asked Alicia Vikander to act the role of Lara Croft. She has played roles in action movies, which is a plus for her in this movie. She was beyond excited the day that she was asked to be Lara Croft in the new Tomb Raider movie. She is an excellent choice for casting as Lara Croft. They look so much alike, it's uncanny. Having been in action movies before, she knows more or less, what is to be expected of her. It is also reported that she has been doing her own stunts.
 Seeing Alicia in costume for Lara Croft, the tank top and soiled jeans makes her look even more bad-ass than what she already is. With Alicia as the lead character, the reboot film of the game from 2013, they try to stay as close to detail as possible. From her costume to the accessories that Lara is famous for. This type of near perfection for the character is hard to find. Thanks to her grit and beauty, the impossible is now achievable in terms of recreating the character.
6. What is her workout regime to get prepared for Tomb Raider?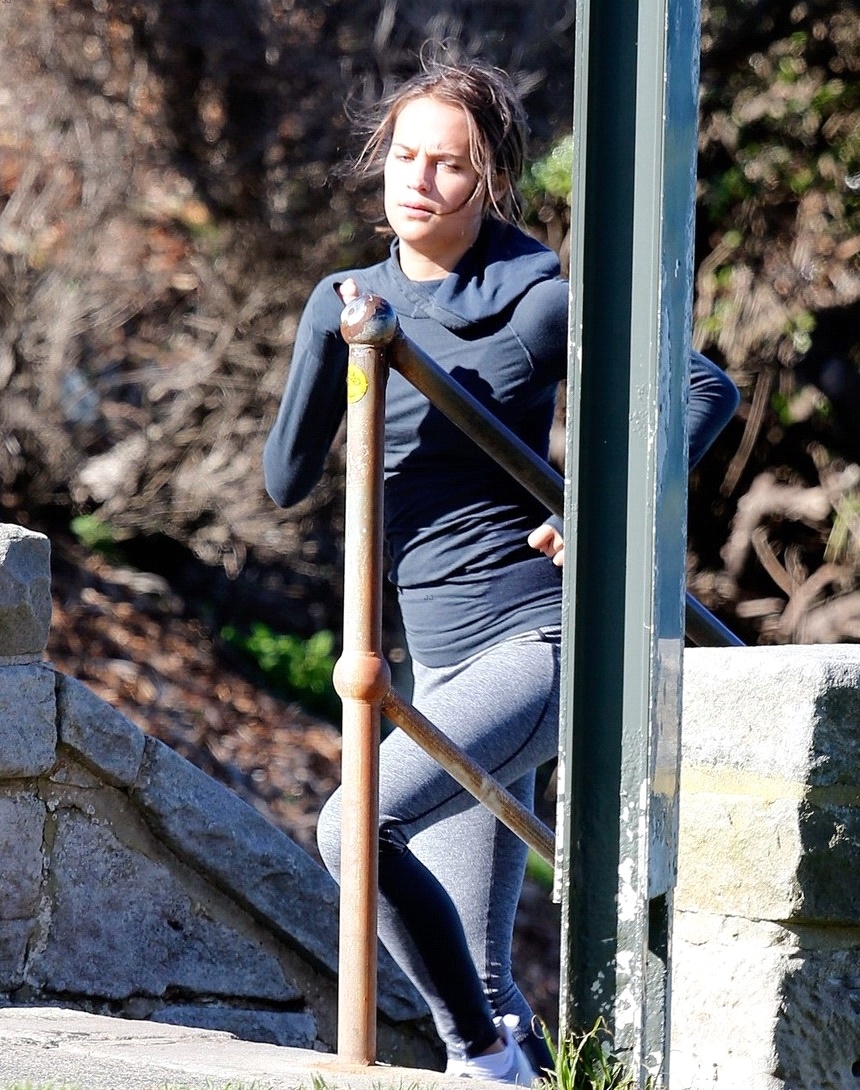 Busy working out and looking good doing it.
Okay, one thing that we all have been wondering about, is Alicia's workout regime. How hard did she have to train, in order to prepare for this film?  According to her trainer, seven months before filming, he started Alicia on a nutrition plan for her to gain muscle and to boost her metabolism. Also four months before filming started, he had her doing heavy lifting five to six days a week, climbing two or three times a week and boxing and MMA four times a week.
What a crazy regime, but definitely worth it to see her playing this role well. As far as what we know, there has been some photo's leaked showing that she herself is doing some of the stunts. If nothing else, this regime is definitely working for her.
5. Who are the other actors she is going to work with?
The actors working alongside Alicia Vikander is quite an amazing list. Walton Goggins as Father Mathias Vogel. Daniel Wu as Lu Ren, the ship captain who helps Lara in searching for her father. Dominic West as Lord Richard Croft, Lara's deceased archaeologist father. Hannah John-Kamen as Sophie, Croft's flatmate and best friend. Last but not least, Antonio Aakeel as Nitin, a friend to Lara.
Some of these actors are quite brilliant to say the least, and with this combination this is bound to be a great movie.
4. Has she won any awards for her performances on screen?
Yes, she has won the Best Supporting Actress Award with her role in The Danish Girl, Gerda. She was one among four other ladies to be nominated for this prestigious award, she topped Jennifer Jason Leigh for "The Hateful Eight," Rooney Mara for "Carol," Rachel McAdams for "Spotlight" and Kate Winslet for "Steve Jobs." This is one of the more competitive categories at the Oscars.
"Thank you for being the best acting partner," a tearful Alicia said from the stage. "You raised my game." She thanked everyone she could think of.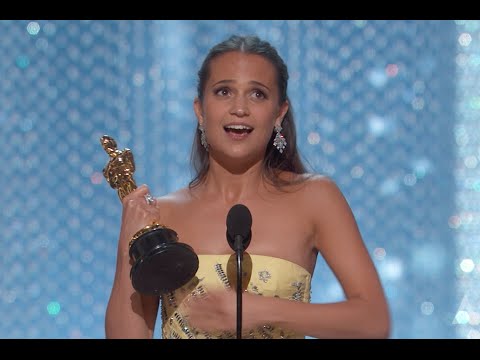 Alicia receiving her award and is surprised.
3. Who is she in a relationship with?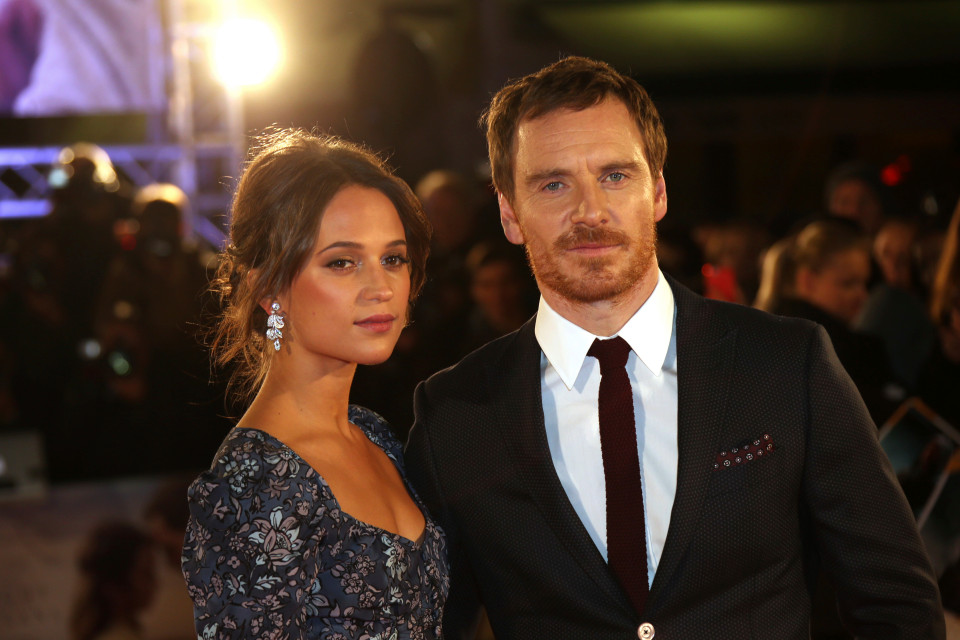 Alicia Vikander and her boyfriend together at the London Premier.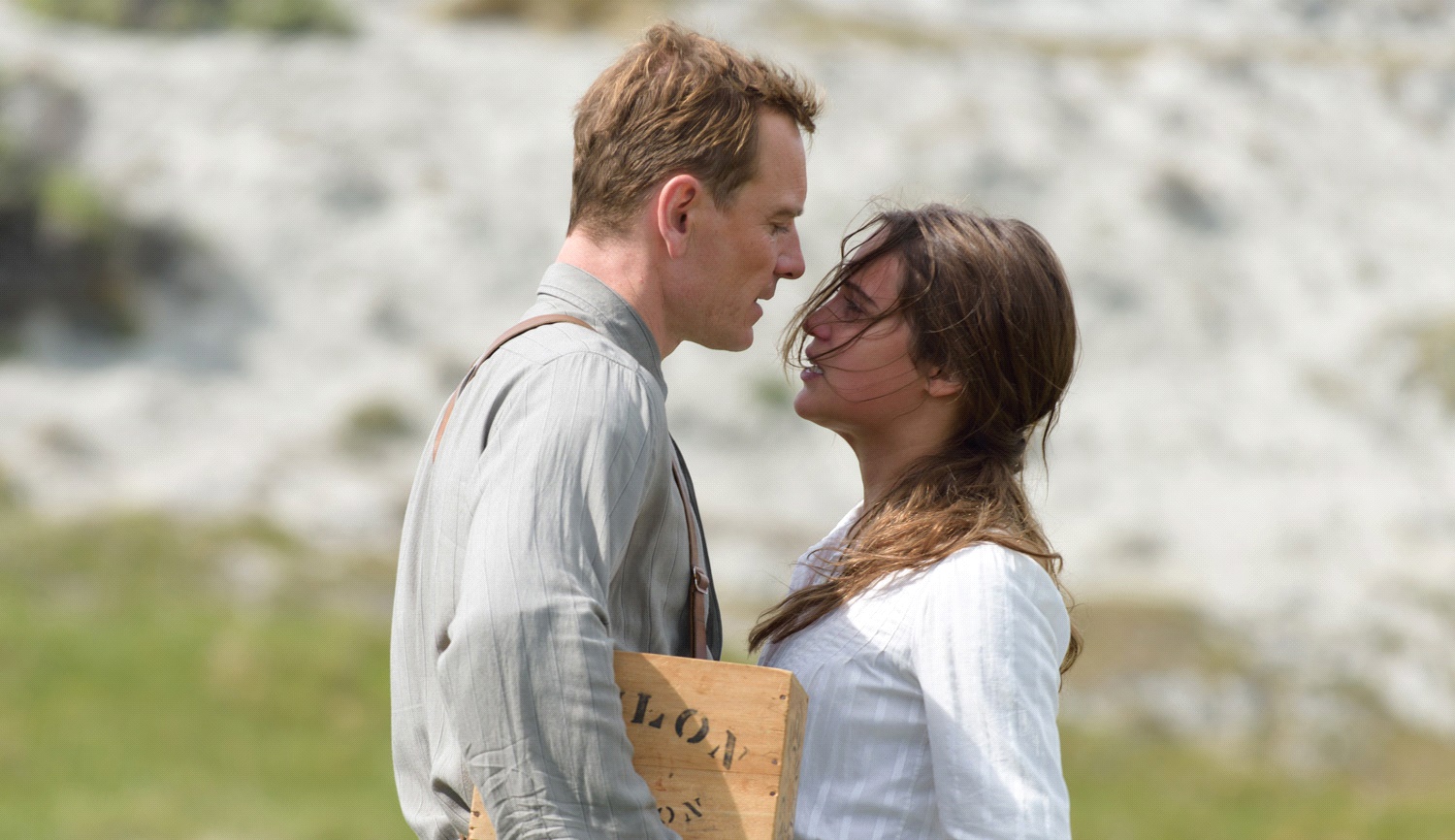 Michael Fassbender and Alicia Vikander in the movie The Light Between Oceans.
Michael Fassbender is a German born Irish actor, who has stared in quite a few movies. He was born in Heidelberg, Germany, to a German father and an Irish mother. He lived in the town of Killarney, Co. Kerry, in south-west Ireland. He grew up in this town where his parents ran a restaurant. He attended the Drama Centre London but dropped out. One of his classmates at the time was Tom Hardy. Hardy stated that Fassbender was the best actor in the school. Both appeared in Band of Brothers (2001).
One of his recent films is him staring in Assassins Creed in the lead role as Cal Lynch, or the assassin Aguilar. He is also very famous for playing the rol of Eric Lehnsherr, or more known as Magneto in the X-Men series.
Their relationship started on set of a new film called The Light Between Oceans.
2. What other movies can we expect Alicia Vikander to be in?
She has a few other movies lined up for us to enjoy. Two of which are Submergence and Tulip Fever. Submergence is where James McAvoy plays the role of James More, who is being held captive by jihadists terrorists. While Alicia Vikander takes the role of Danielle Flinders, who is preparing to deep sea dive to hidden levels of the ocean floor for research purposes. While she is diving in the submersible, and he is being held captive, they can't help but think back to the better times spent at a French hotel on the Atlantic coast as lovers, where they met by chance.
The second one is Tulip Fever, where she is seduced by a handsome artist played by Dane Dehaan, who makes her his muse. The film, set in 17th century Amsterdam, creates the perfect backdrop for a bodice-ripping, nun-defying drama. Her role is as very much the wilting tulip as she tries to find a way to be with the man she truly loves.
1. Some of Alicia Vikander's best quotes
She started early on with getting practice on how to act.
"I started off when I was seven years old doing musicals. I was in 'Les Miserables' and 'The Sound of Music,' and my mum was an actress. My parents divorced when I was young, and when she couldn't find a babysitter, I was in the wings, sleeping." - Alicia Vikander.
"My Mother is an actress, so it's always been a part of my life." - Alicia Vikander.
Alicia does have firm roots from her history. Having to travel around much more than what she did in her younger years, she misses the people she grew up with. She has a big family on her father's side. She used to visit them every second weekend, seeing as her parents were separated when she was 5 months old.
"I guess, like most foreigners, when you're away, you see your own culture being even more strange. But where I come from and my roots mean a lot. I miss my family and my friends. Something I've realized as I've been traveling is that it's more about the actual people than the actual place." - Alicia Vikander
All of her more famous quotes can be found here:
https://www.brainyquote.com/quotes/authors/a/alicia_vikander.html
Other articles that might interest you:
http://www.gamersdecide.com/pc-game-news/alicia-vikander-new-face-lara-croft
http://www.gamersdecide.com/pc-games/rise-tomb-raider