Who Will Win League of Legends' 2016 World Championship? These are 5 teams I'd Bet My Money On: Page 5 of 6
Updated: 12 May 2016 9:45 am
League of Legends is the undisputed king of eSports in 2016
Flash Wolves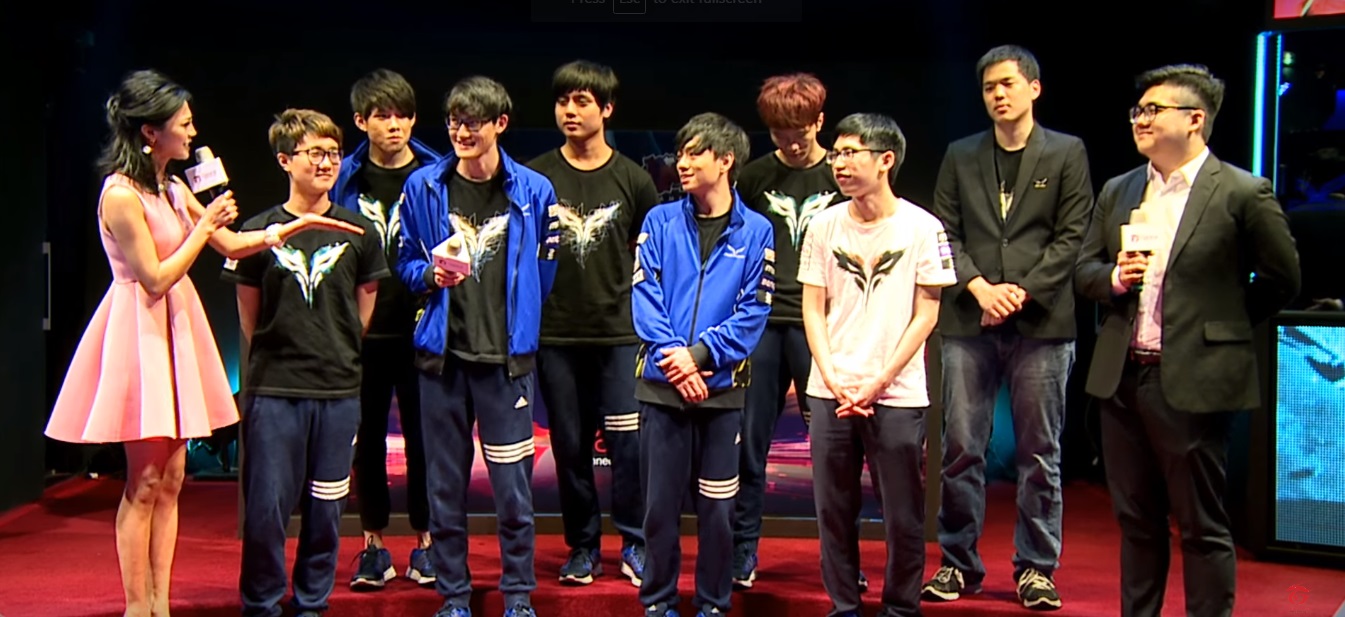 The Flash Wolves and supporting staff on the LMS stage
Team Introduction
The Flash Wolves hail from Taiwan and play in the LMS. The LMS is often overlooked, but this may be a strength for the region as it consistently puts out world tier teams that fly under coach's radars. And all indications point towards the region growing in strength.
The members of the Flash Wolves have also stuck together for years, which is something I always like to see in League. Competitive League is still in its early stages and teams are still figuring out how to craft a strong roster.
We've seen teams pull in talent from all over the world, only to realize the potential skill is blocked behind language barriers and personality conflicts. I suspect that soon we're going to see a shift towards teams crafting one roster over years as we begin to realize team synergy wins more than raw talent.
That's the greatest strength of the Flash Wolves. This pack always run together.
Roster
Top - MMD
Jungle - Karsa
Mid - Maple
ADC - NL
Support - SwordArt
Analysis
The Flash Wolves, like CLG, surprised everyone at MSI. People expected them to be strong, but not as strong as they actually are. They currently sit at third place, but they've never given up an easy game. Even top tier RNG struggled to pull a win out of them, clearly showing that the Flash Wolves are Worlds contenders.
Many have criticized NL's poor performance as ADC during the regular season, but whatever faults there were before have clearly been fixed because he's a rocking it at MSI. Meanwhile, all-star mid-laner Maple is flying high as ever. Every game at MSI has been a highlight reel for Maple.
Rating: With $1000 of betting money, I'd bet $300. There's a wide gap between this team and the top three contenders, but if the Flash Wolves win then your cash out from that $300 will be huge.
Image Gallery