Who Will Win League of Legends' 2016 World Championship? These are 5 teams I'd Bet My Money On: Page 3 of 6
Updated: 12 May 2016 9:45 am
League of Legends is the undisputed king of eSports in 2016
ROX Tigers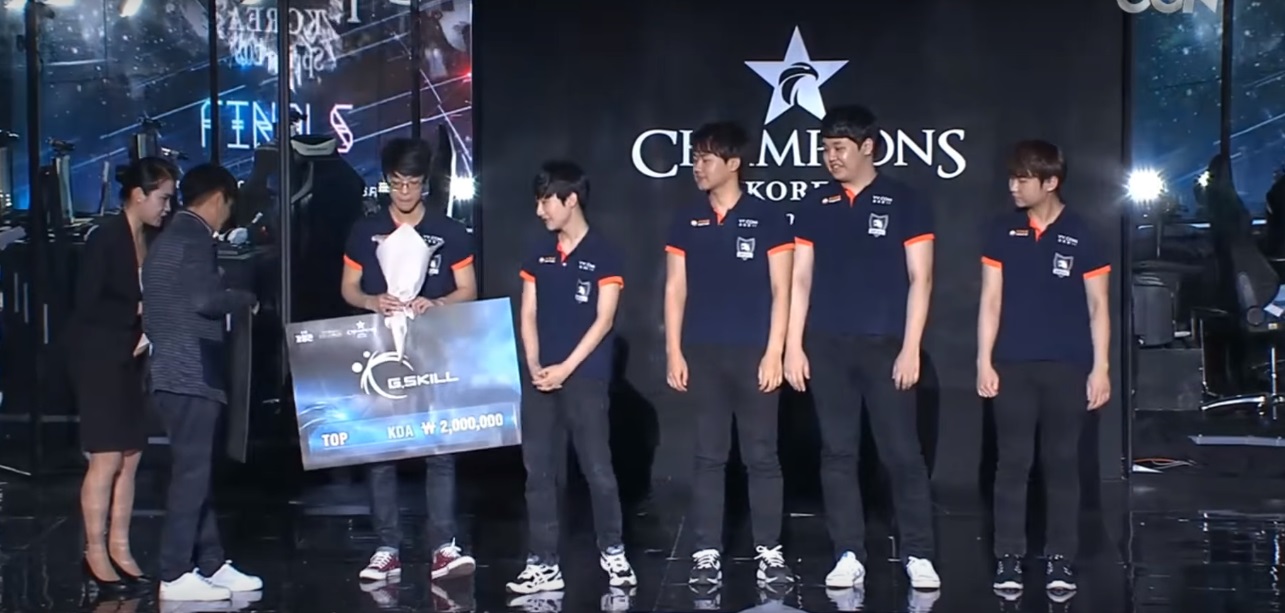 All five members of the ROX Tigers received the highest KDA reward for their role.
Team Introduction
The  ROX Tigers were the second place team from Worlds in 2015, when they were going by the name Koo Tigers. They were the only team able to take a game off the champions, SKT. Since then, SKT has arguably gotten slightly weaker with Marin, their star top laner, moving to China and with the meta shifting away from the comfort zone of their original Bengi, their original starting Jungler.
On the other hand, ROX has unarguably become stronger. Their new jungler, Peanut, exploded onto the scene and thrives in the current jungler carry meta. Meanwhile, most believe ROX's Smeb to be the strongest top laner in the world.
Roster
Top - Smeb
Jungle - Peanut
Mid - KurO
ADC - PraY
Support - GorillA
Analysis
ROX decimated everyone in the LCK regular season, almost as savagely as SKT did last year. The only reason they came up second place in the season overall is because SKT found their stride during the playoffs. It's unclear if this was a temporary slip from ROX or if it was the sign of a permanent shift in power from ROX to SKT for the remainder of the 2016 season.
Still unconvinced that ROX is a Worlds contender? Remember this: Korea does something unique in their league. They reward a bonus to the player with the highest KDA from each role. This year, every role's KDA award went to a member from ROX Tigers. This team is for real.
Rating: With $1000 of betting money, I'd bet $750. Keep some in the bank, but this is a good bet.
Image Gallery