Who Will Win League of Legends' 2016 World Championship? These are 5 teams I'd Bet My Money On: Page 6 of 6
Updated: 12 May 2016 9:45 am
League of Legends is the undisputed king of eSports in 2016
Immortals (IMT)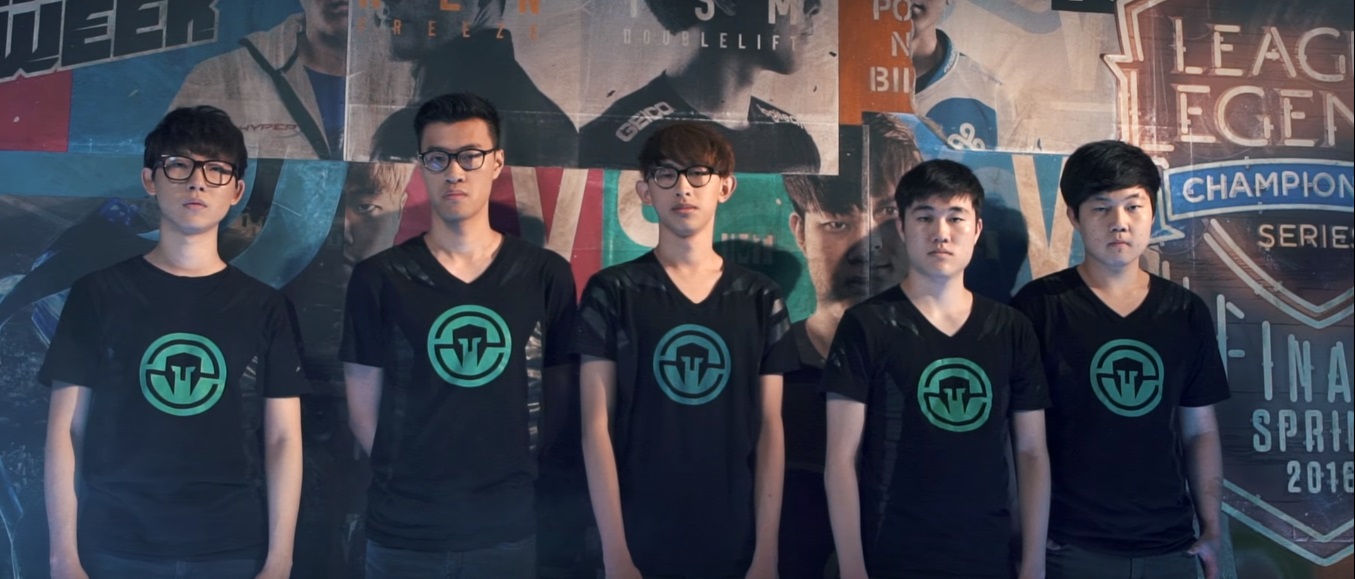 Immortals may be the toughest team to ever come out of the NA LCS
Team Introduction
Immortals were one of the two super teams that came into the NA LCS Spring Split with high expectations. The other was the new TSM roster. TSM fell on its face right out of the gates and IMT soared to the top. Why?
TSM pulled in unconnected players just because they were at the top of their roles. But IMT pulled in players who were near the top but also featured strong synergy both on and off the Rift. We can clearly see the fruit of this decision from IMT's games. The whole team plays with a shared consciousness. When one player hits the "go" button, the rest are already there.
This synergy led IMT to a dominant Spring Split regular season, one of the most dominant in LCS history. Every individual on this team is a major threat, and when they come together they're a game winning force of the gods.
Roster
Top - Huni
Jungle - Reignover
Mid - Pobelter
ADC - WildTurtle
Support - Adrian
Analysis
This is probably my most controversial pick on the list, but I'll defend it to the end. It's controversial because IMT weren't first place from their region. They weren't even second place. IMT went into the NA playoffs with the #1 seed, placing them again #6 seeded TSM in the semi-finals. IMT lost. However, we need to look at why that loss happened.
There were a couple weeks between IMT's last regular season game and their semi-finals series against TSM. In that time, a major League of Legends patch came through and shifted the meta from top lane carries to top lane tanks. IMT seemed to miss this memo as they ran Lucian, Gangplank, and Graves top. They went in with a poor strategy and came out with poor results.
Then, a week later they played for third place against Team Liquid. For this series, IMT had clearly done their homework and adjusted to the new meta. They destroyed Team Liquid in the same fashion they had destroyed every team during the regular season.
Furthermore, right now CLG is over performing at MSI. They sit at second place, which no one expected. It's possible that CLG is the stronger team, but CLG didn't dominate an entire split in the NA LCS. Immortals did.
The more likely theory is that CLG had to adjust to the higher level of play that IMT introduced to the NA LCS, which forced every NA team to reevaluate and become stronger. What we saw all season is that IMT is more technically talented, more coordinated, and has a wider variety of strategies. CLG won the split, but IMT has the higher chance to win Worlds.
Rating: With $1000 of betting money, I'd bet $200. It's been a long time since a North American team could be a World contender, which makes Immortals a long shot even if they do look stellar. Don't go for broke, but $200 will see a great return if they win.
In Short
My money is on SKT to win Worlds yet again. But if there was ever a season that the international competition can step up and challenge the Korean titans, it's this season. Who do you think will win Worlds 2016? Let us know with a comment below.
Interested in League of Legends? Check out these other League articles:
League of Legends: 10 Most Exciting Matches Ever
League of Legends: 10 Epic Moments That Shocked Fans Worldwide
15 Hottest League of Legends Cosplays You'll Ever See
Image Gallery