Who Will Win League of Legends' 2016 World Championship? These are 5 teams I'd Bet My Money On: Page 2 of 6
Updated: 12 May 2016 9:45 am
League of Legends is the undisputed king of eSports in 2016
SK-Telecom1 (SKT)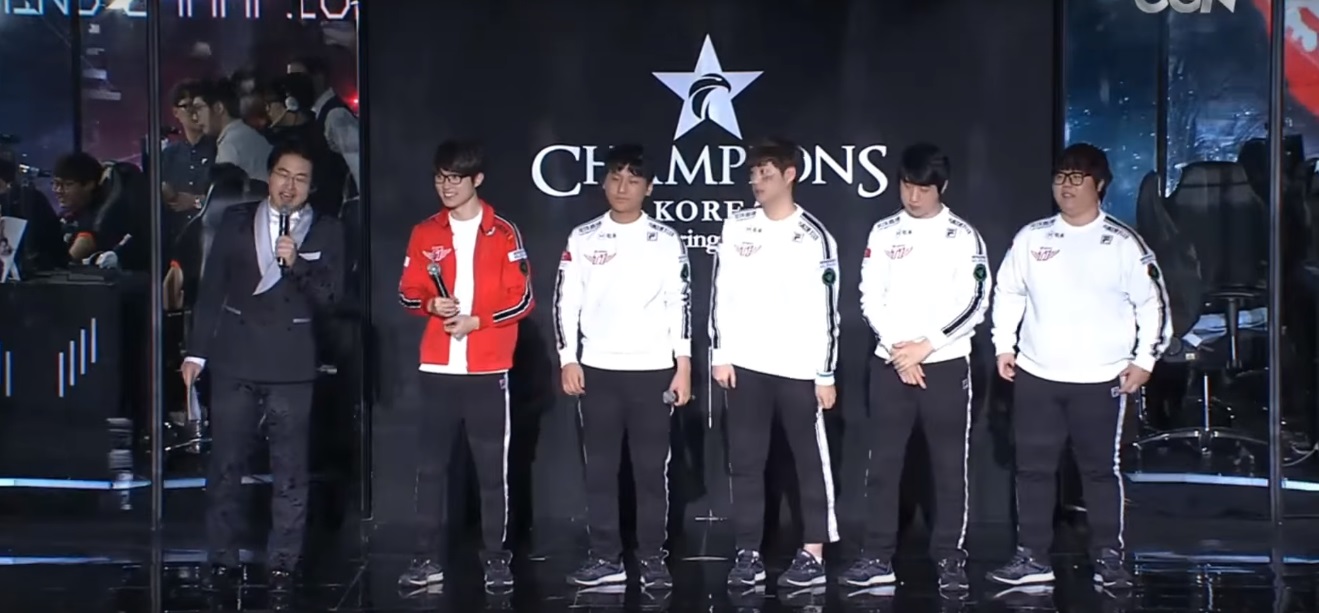 SKT look as strong as ever moments after taking first place in the LCK
Team Introduction
SK-Telecom1 (SKT) are the Chicago Bulls of the Michael Jordan era, and mid-laner Faker is the modern day Michael Jordan of esports. Faker is the single most dominant player, not just in League but in all of eSports. He has oceans of fans and plenty of doubters every time he enters an international tournament. By the time the tournament is over, his fan base has grown and the doubters are silenced.
For years, SKT has been the most successful team in the most competitive League of Legends region, the LCK of South Korea. They've already won Worlds twice, including last year when they only lost one game throughout the whole competition.
Roster
Top - Duke
Jungle - Blank
Mid - Faker
ADC - Bang
Support - Wolf
Sub/Jungle - Bengi
Analysis
As I write this, we're halfway through the Mid Season Invitational. SKT went in as the unanimous favorite to take first place, but the team quickly fell into a slump and dropped to the bottom half of the rankings.
Even so, SKT is still my number 1 safest pick to win Worlds 2016. There's a reason SKT has been at the top of the most dominant region for years. They have the champion's combination of raw talent and supreme work ethic. These guys practice like hell.
The problems they ran into at MSI had nothing to do with technical skill. Their downfall was facing teams using new strategies which they hadn't seen in their home region. I guarantee that SKT will leave MSI and figure out the exact problems that plagued them. They will then spam practice games to shore up those problems. You can fool SKT once, but it won't happen again.
There may even be a benefit here for us. If SKT continue to perform poorly at MSI, people may foolishly see SKT as a riskier pick, giving the possibility for a higher reward when SKT inevitably win worlds. Score!
Rating: With $1000 of betting money, I'd go all in. I'd be shocked if SKT didn't win.
Image Gallery