Who Will Win League of Legends' 2016 World Championship? These are 5 teams I'd Bet My Money On: Page 4 of 6
Updated: 12 May 2016 9:45 am
League of Legends is the undisputed king of eSports in 2016
Royal Never Give Up (RNG)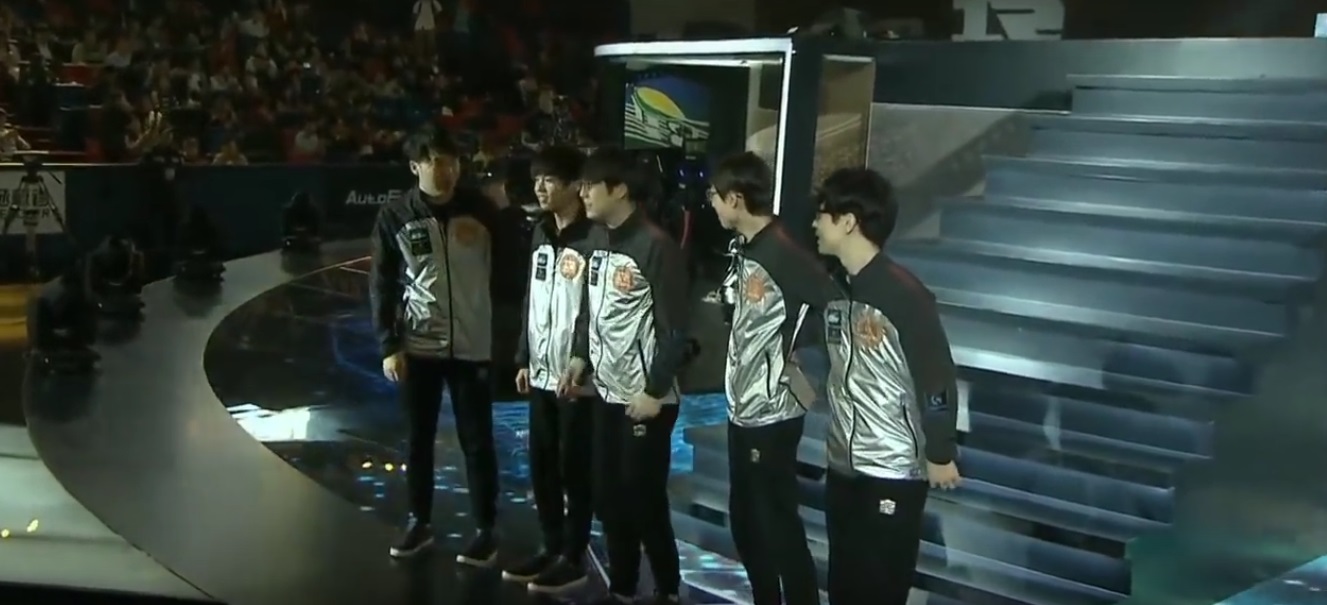 RNG take to the stage moments after securing first place in the LPL
Team Introduction
Chinese League teams have always been the only ones with potential to rival the Koreans. They underperformed in Worlds 2015, but this was most likely a fluke. From day 1, it was clear that something in the 2015 meta slipped by the Chinese teams coaches. They went in unprepared.
RNG's performance at MSI is a loud and clear sign that they're not missing anything this time. As I write this, RNG sits in a solid #1 slot with a record of 8-2. And those two losses were to a hard fought game against second placed CLG and to none other than SKT.
Roster
Top - Looper
Jungle - mlxg
Mid - Xiaohu
ADC - Wuxx
Support - Mata
Analysis
The Chinese league, LPL, is unique in their playstyle. The region consistently produces teams that play high tempo games. They're aggressive and they favor action over caution. This playstyle occasionally makes them lose in embarrassing fashion, but I believe it's also the quality that makes them most likely to take down the Korean giants.
Korean teams play highly technical games which usually focus on map control and end with a low kill count. The Koreans go into a match expecting to play a game of chess, but RNG's aggression might smash their chess board with a ten ton hammer.
Rating: With $1000 of betting money, I'd bet $500. The Korean teams are still ranked higher, but that just means a bigger cash out if they succeed.
Image Gallery