Triad Wars: A New Online Game Based On Sleeping Dogs
Updated: 20 Jun 2015 7:11 am
Welcome to the Triad.
It's a dog-eat-dog world.
Situated in the Sleeping Dogs universe, Triad Wars is an open world online game where you strive to climb the ranks to become the Dragon Master – the head of the Triad.
Currently on beta phase, the game employs turf and gang management, crime raids, police evasion tactics, and accomplishing missions as you claw your way to the top ranks in the Hong Kong underground.
It's A Steep Uphill Climb
Can you rise within the ranks?
Triad Wars exposes you to the harsh life living as an Enforcer of a Triad, an organized crime group with its main base of operations in Hong Kong. Being in the lower ranks, you strive to earn a good reputation in your Triad, rising slowly in the hierarchy to reach the title of Dragon Master, the head of the group.
The rules inside a Triad can be strict and unforgiving; the same goes to the environment and the status quo of the Hong Kong underground; rival Triads want to claim superiority above others, your own aiming for the same goal, and the government tries to stop your shady business and purge your operations for good.
With the strengthening of the police forces that hinder your every action, enemy Triads trying to skin you alive, and the creeping reality of the omnipresent danger, what bright future lies ahead of you in the dark alleys of Hong Kong?
Choose your Destiny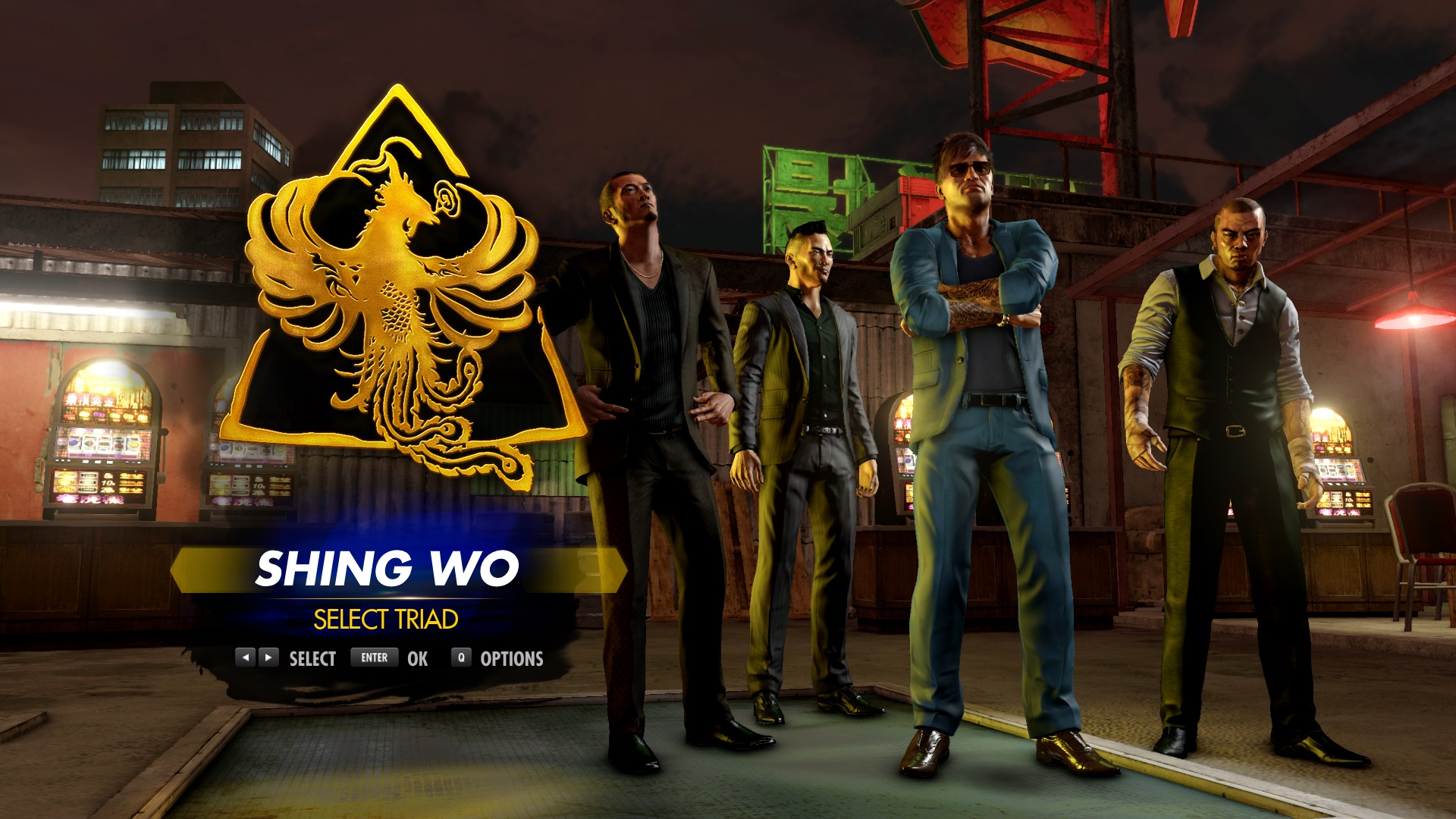 Feeling lucky in the gambling den tonight? Shing Wo's the way to go.
That sounded like it came from another title, but that's the reality: every Triad Wars game is different depending on your actions.
After logging in, three Triads present themselves to gain your allegiance: 18K's brash group specialized in counterfeiting goods, Sun On Yee's backstreet thugs excelling in extortion, and Shing Wo's having a name in the gambling scene.
Take a pick on several looks and threads and you're good to go, man.
You start as a rather lowly Enforcer, gaining brownie points as you engage in missions, inching your way towards becoming the Triad's leader, and in the future, grasping the whole of Hong Kong in your hands.
That's only the beginning.
Image Gallery