Theme Parks and Profits: Planet Coaster's Successful Launch Has Bumped Frontier's Revenue by 66%
Updated: 16 Jun 2017 1:58 am
As a spiritual successor to the popular Roller Coaster Tycoon 3, Planet Coaster took everything you loved about park simulation and management along with breath taking visuals and the feeling of being a part of your own creations.
Frontier Developments Returning to Success After Nearly 13 Years
When Roller Coaster Tycoon 3 came out in 2004, I was suck in and couldn't get out. Having played the first two renditions of the game before this third and final, I was already a massive fan. Take everything that worked so well in the first two, add a ton more content and 3D rendered graphics and it was easy to see why the game was so fun. With both its Splash! and Wild! expansions installed, I had nearly everything I thought I could ever want in a park simulator and let my summer vacations melt away in my custom-created adventures.
While having still gone back and played one of my now all-time favorite games over the course of those 13 years, I, along with the rest of the community who shared my passion for this thrill ride of a world, were worried when Frontier or Activision never announced a Roller Coaster Tycoon 4. While the community took it upon themselves to create and upload user-generated content for others to download for Roller Coaster Tycoon 3, it was still a disappointment to never see an all new installment in the beloved franchise.
That all changed in 2015 with Frontier's announcement of Planet Coaster. 
With other theme park simulators trying and subsequently failing to capture the magic the original series had given gamers all those years ago, players were hesitant to believe Planet Coaster would be any kind of a game changer to that now growing stigma. Was Roller Coaster Tycoon 3 the best we would ever get?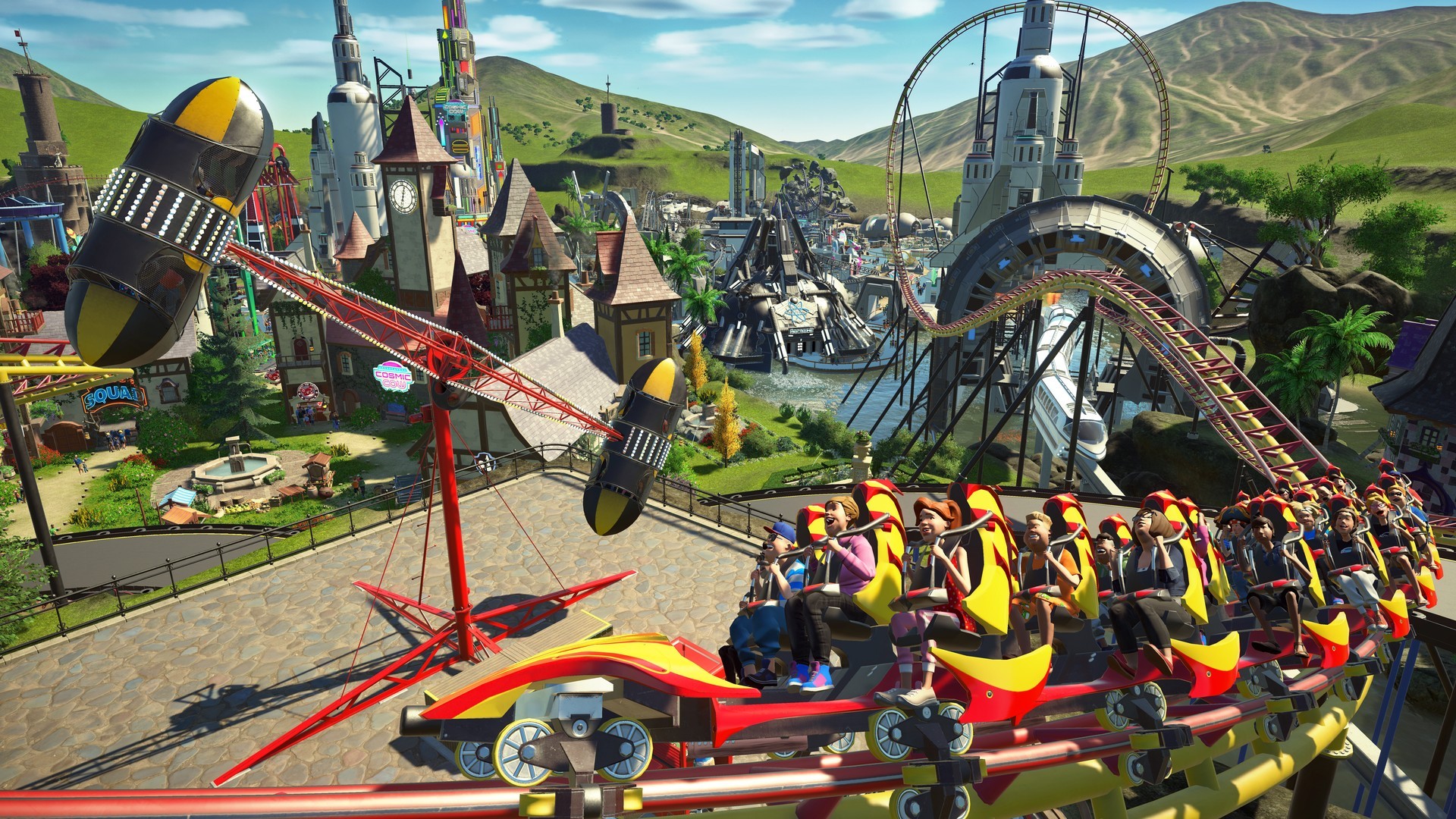 A screen shot released by Frontier from their spring update -one of many developer created content packages released since the games original launch in November, 2016.
A Developer's Name that Carries the Weight
Like much of the community who had fallen in love with the original Roller Coaster Tycoon series, I was both ecstatic with the announcement of Planet Coaster and hesitantly worried. With games like Thrill Ride and Roller Coaster Tycoon World being a vapid shell of what made RTC3 so great, it seemed Planet Coaster had the odds against it to be anything different.
One thing however that most people had forgotten in those past 12 years was the team behind the original series; Frontier.
While I, like many others were still waiting to see how the final version of the game would turn out, the more curtains that were pulled back on Planet Coaster, the more one could see RTC3's original roots in full view. From the gameplay design, to the characters and environments along with full mod / content creation support on Steam, it seemed like Planet Coaster was finally a park sim worth getting excited about.
And boy, was I right.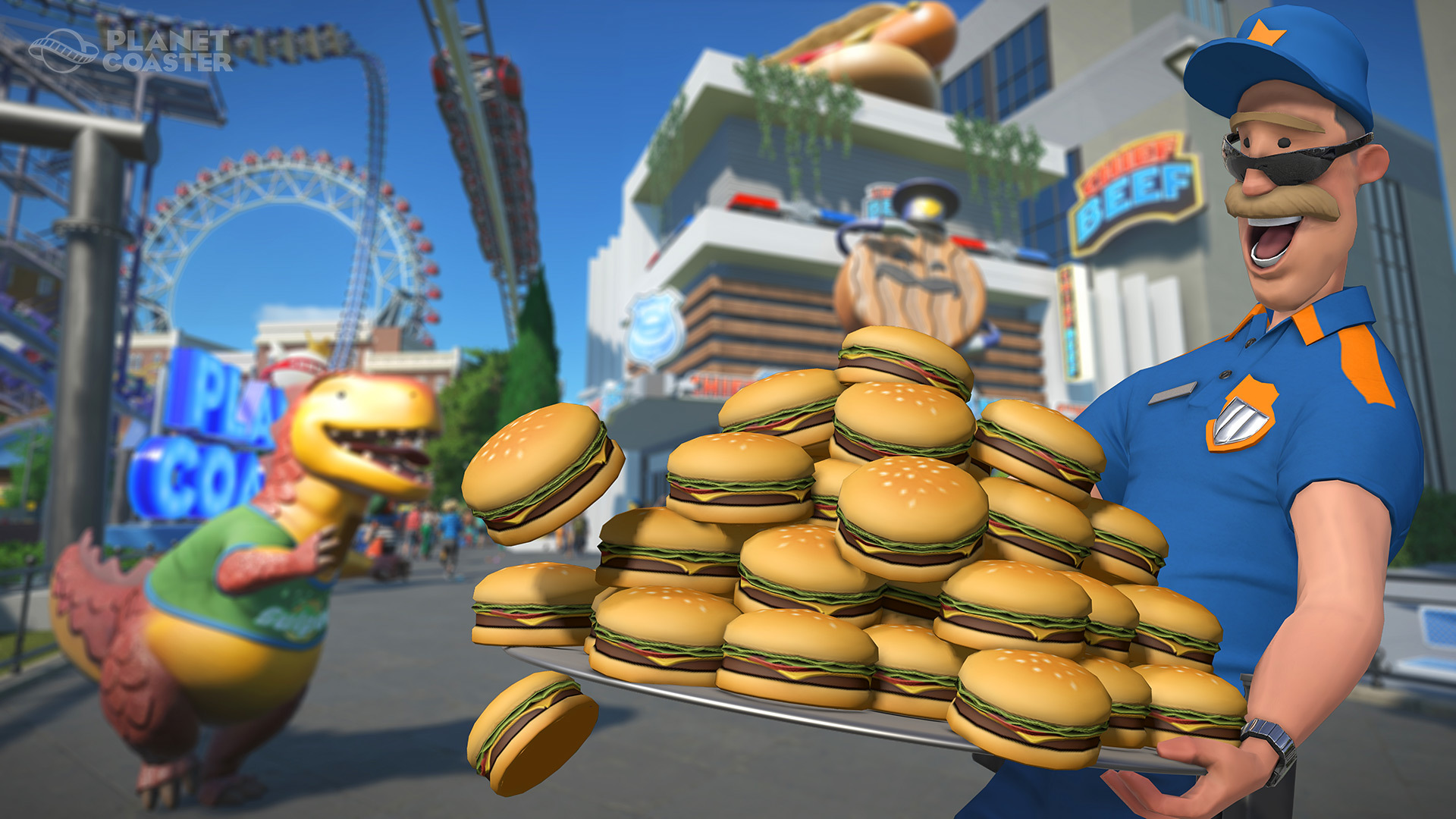 Planet Coaster brings with it that magical feeling Roller Coaster Tycoon 3 created all those years ago along with having an un-ending supply of developer and user created content to make the game always feel new.
Shooting Off Like a Roller Coaster
On launch day, Planet Coaster blew all expectations out of the water. Receiving an average of 8.5 out of 10, the game topped Steam's "top seller charts", appeared all over Twitch streams and bumped Frontier's revenue by nearly 66%. At over 400,000 copies sold in its first month, Planet Coaster gave the gaming community a proper return to form in the park simulation world and with the bevy of content continuing to pour out from both developer and player, it looks like the sustaining of the game will be a long-lasting one.
You may also be interested in:
11 Best Tycoon Games to Play in 2017
Is Steam Early-Access a Good Idea?
Roller Coaster Tycoon World Gameplay: 10 Interesting Facts About This Awesome Game