Top 10 Best Planet Coaster Parks (Player Creations)
Updated: 07 Mar 2019 7:38 pm
Where shall you go for you next imaginary vacation?
It has been two years since Planet Coaster was released, but that was plenty of time for players to fill its Steam Workshop with over thirty thousand items. Because of its incredibly powerful creation tools, players can let their imaginations run wild and build entire fantasy worlds or recreate real-life parks piece by piece. But with so many options out there, it can be hard to find the good stuff, but I'm here to help.
Here are a few of the best parks made by players that you can download and enjoy right now.
10. The Pulse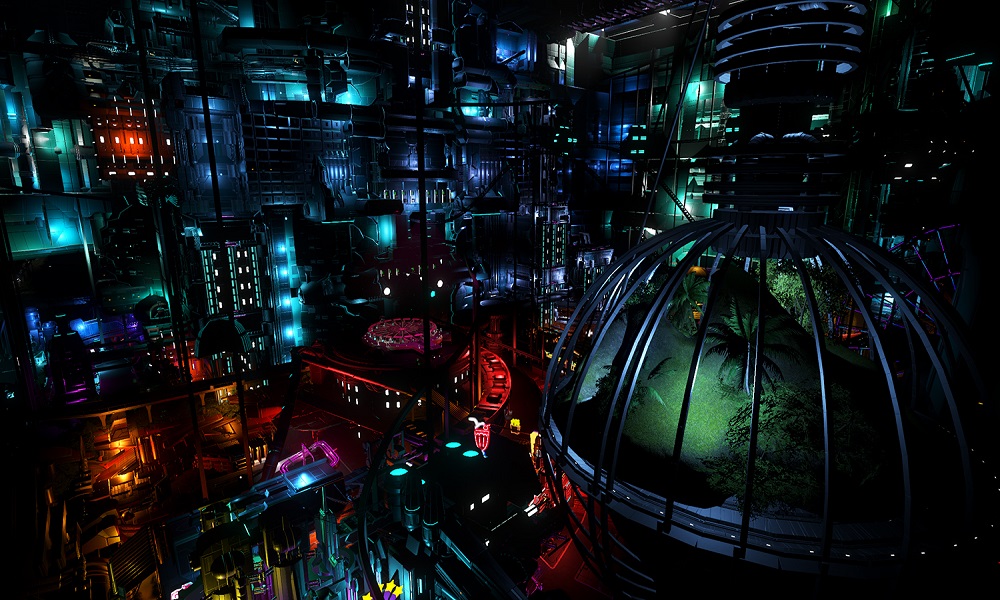 This Sci-Fi Park made by FU_Films is a massive cyberpunk city with high towers and neon lights straight out from the world of Blade Runner. The view from the monorail is especially striking, and the roller coaster ride puts you inside a sci-fi movie as it goes in and out of multiple buildings. The amount of details is incredible, and the use of lights creates the perfect mood, making his park unique.
9. Jiangzhou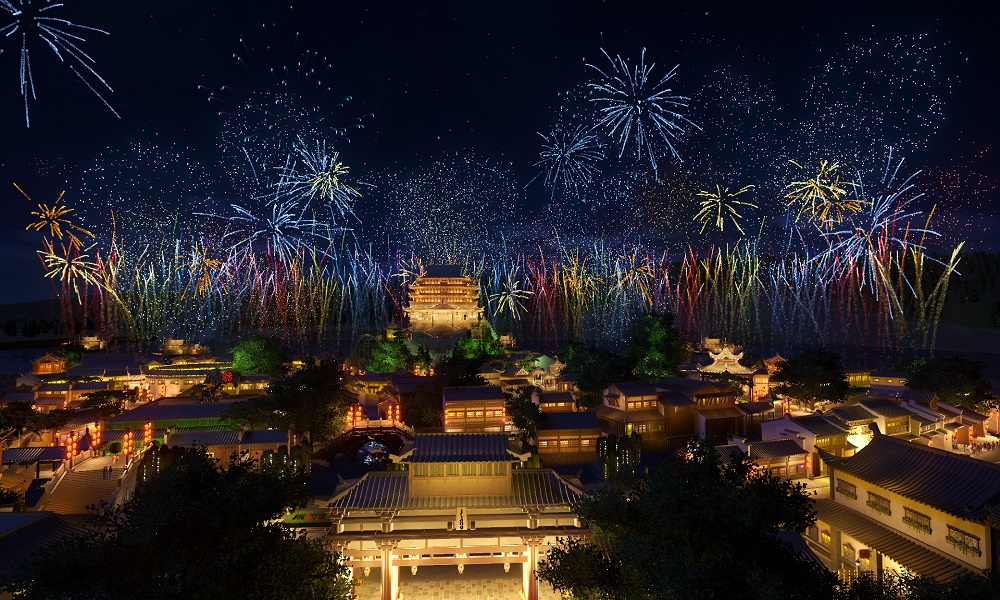 Jiangzhou, created by HeltRoy, is an amazing Asian-inspired park. Made almost completely with custom pieces, it features beautiful gardens, pavilions, and a breathtaking firework show at night. HeltRoy spent over 250 hours building this park, and it shows. The attention to detail and the amount of work resulted in something special that goes beyond what Frontier offered players with its own scenery pieces.
8. Tiered Park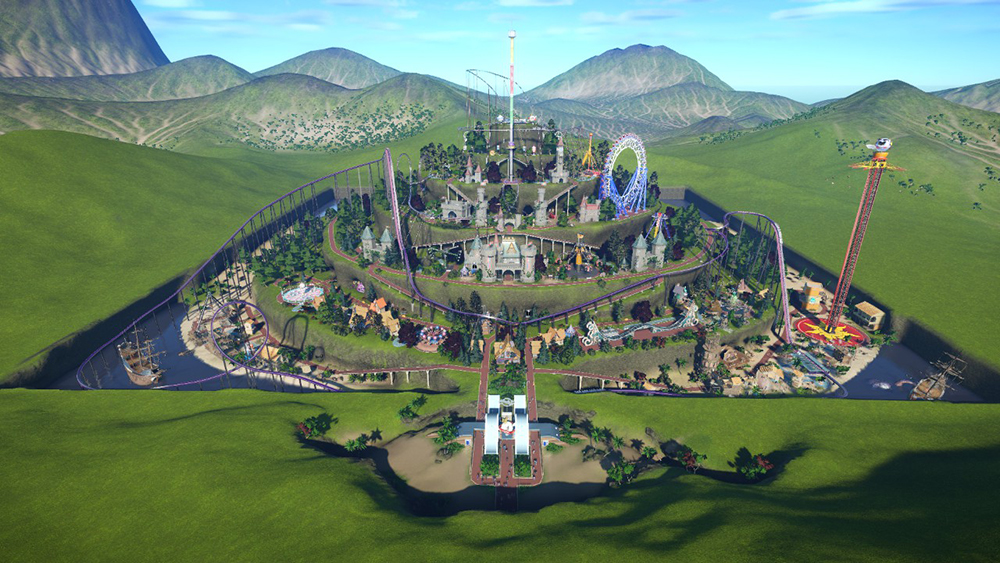 Jay Oddity used the terrain tool from the game to create a layered park in the shape of a wedding cake. With a creative placing of tunnels, rides and roller coasters, this park has a surprise at every level. The clever use of space and water showcases what great imagination can do with Planet Coaster's tools.
7. Far Away Park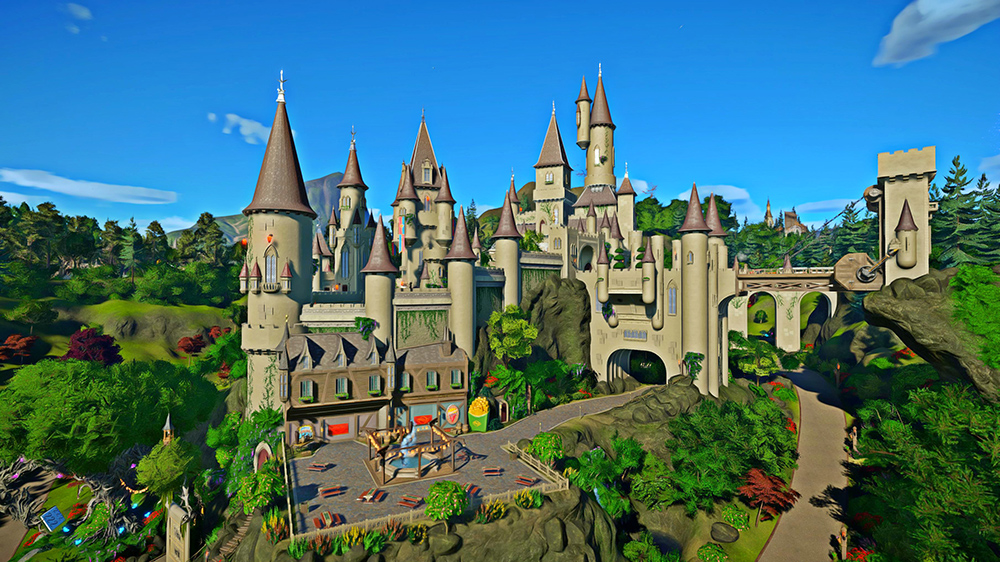 Enter the fantasy land made by Coastercard. Not only this park has incredible use of gardens and forests, but its dark rides are very detailed and entertaining, including the queues. Go on a magic journey in The First Tale Ever Told or brave the scary tunnels of Haunted. Either way, you'll be amazed by the amount of detail and atmosphere offered by this park.
6. Evergreen Gardens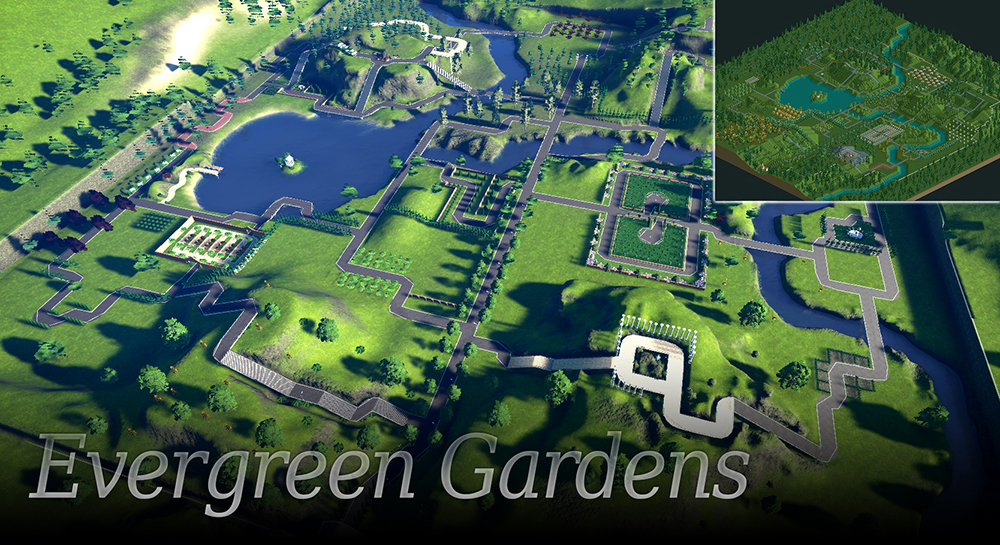 This one is for old school fans of theme park sims. Inspired by the classic Roller Coaster Tycoon, Aleema recreated a favorite map with incredible faithfulness and detail. The scale might be different but the spirt of RCT lives on in this park.
5. Pixel Island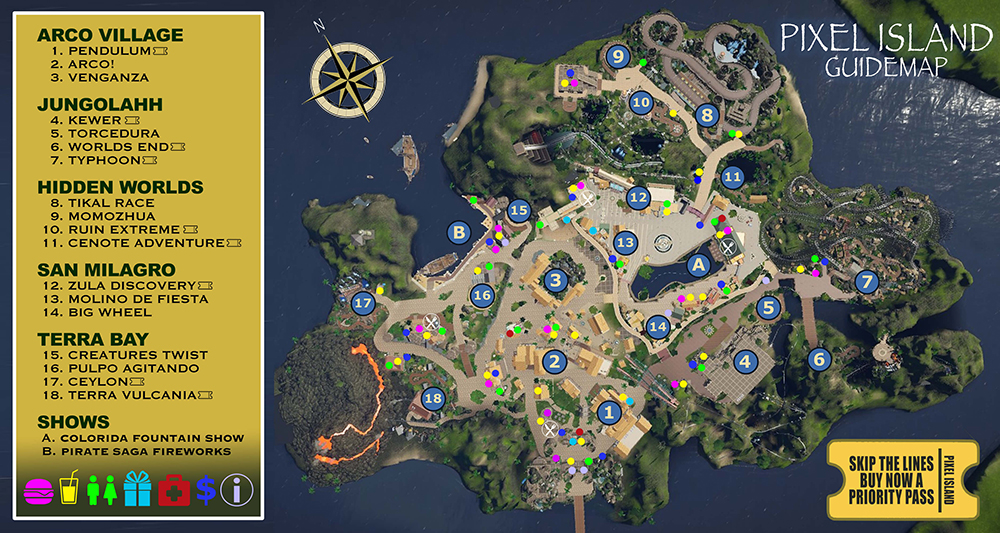 This one is quite special. Made by PiselWess89 and possibly inspired by Universal's Island of Adventure, this park's main theme is a tropical adventure. With six coasters, a firework show and over six hundred buildings, expect to lose yourself for a few hours in here. It's so big, the creator even made its own map!
4. Rio Bravo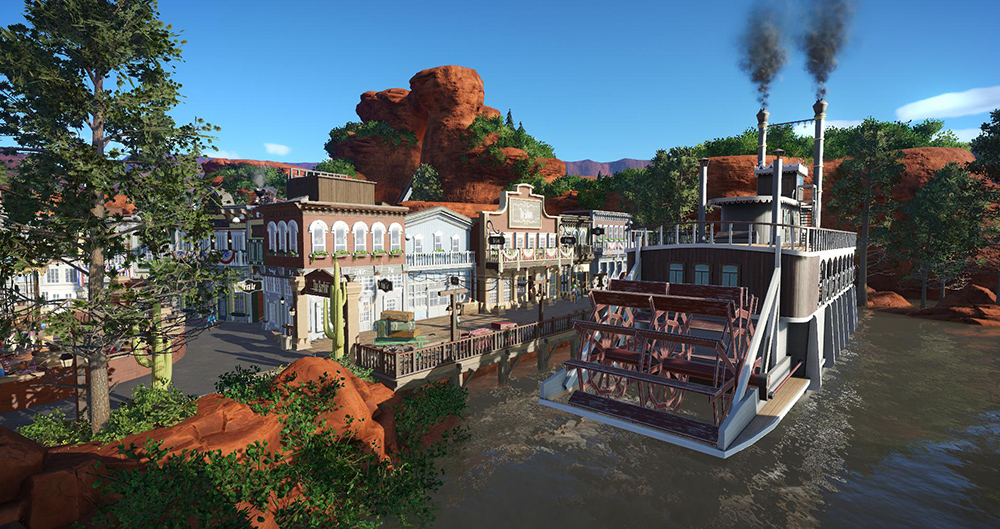 We go from pirates to cowboys. DeLadysigner is a pro Planet Coaster builder, and this park proves it. She manages to keep the same theme interesting for the whole park by being creative with scenery pieces. The park is even more beautiful during the night as her rock and light work highlights the bests vistas.
3. Surfside Pleasure Pier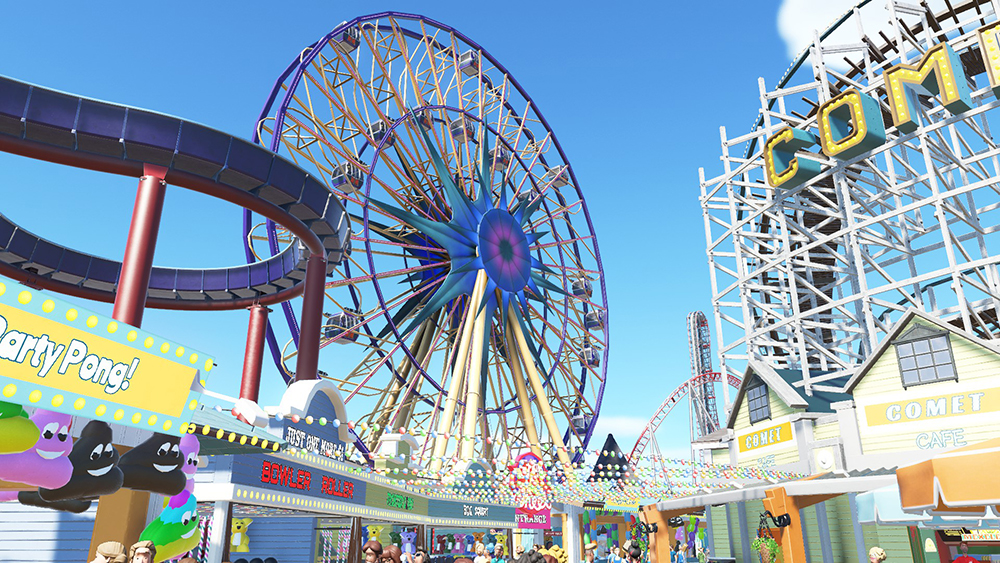 What I like about this park is the attention to realism. Inspired by real pier parks, maskedbandit built a small but authentic experience. It has everything you expect the classic amusement park to have, including an over-the-top arcade, a silly haunted house, and plenty of boardwalk games.
2. Elemental Gardens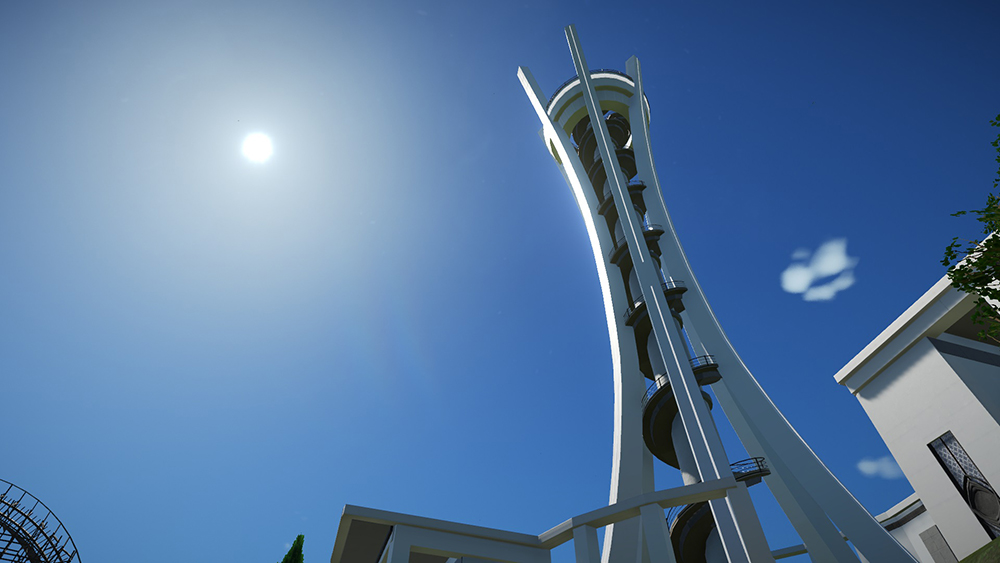 No Planet Coaster list is complete without Silvarret. His work is without question incredible, but unfortunately, the amount of pieces he uses means he rarely has big parks for us to explore. Elemental Gardens is a smaller project that will probably run on your computer, so you must check it out. It also provides a great example of modern architecture style, especially the tower that is the centerpiece of the park.
1. Koali Beach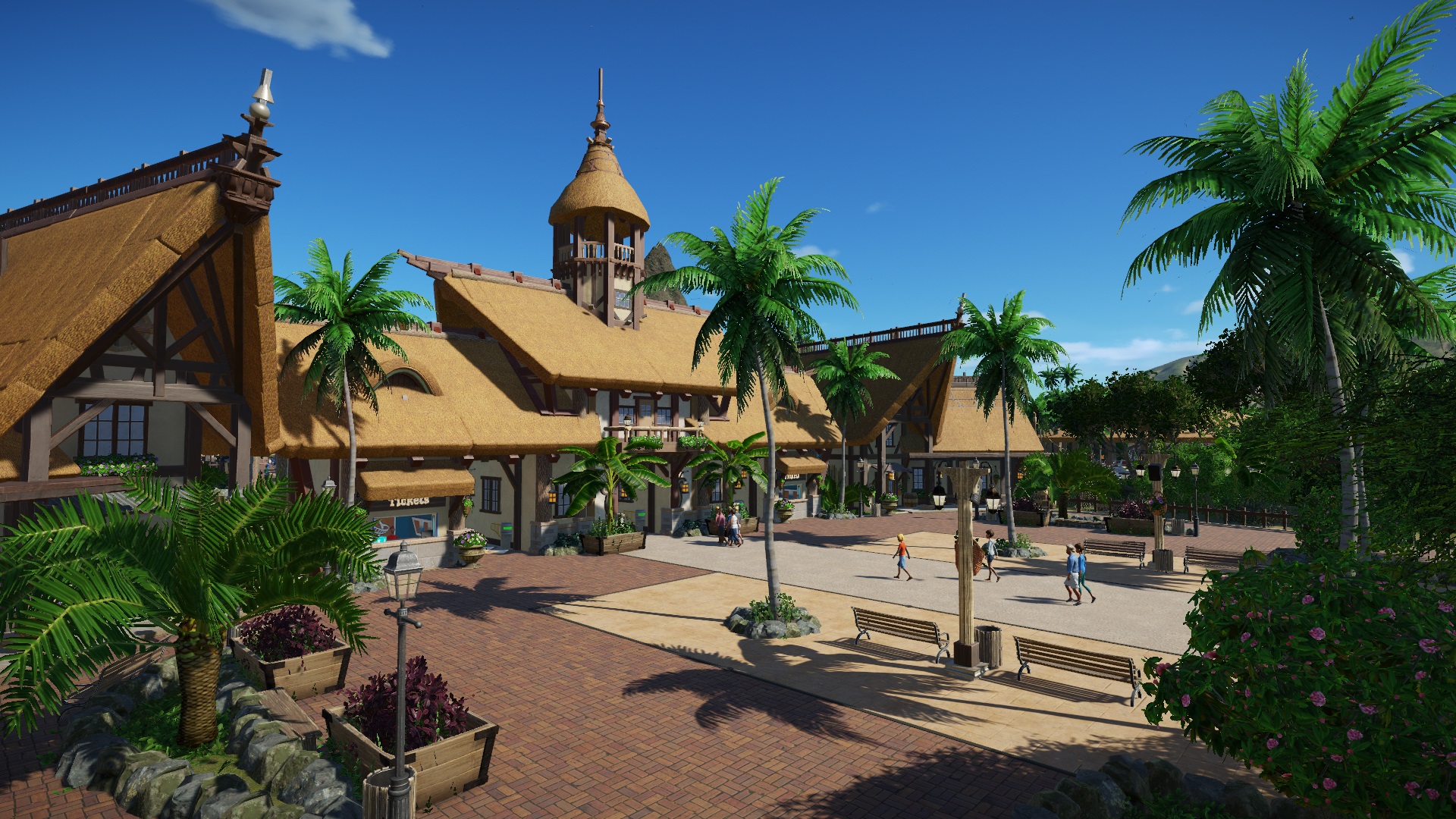 Uniting four great Planet Coaster builders, Koali Beach is truly something special. Silvarret, DeLadysigner, Rudi, and Keralis worked together to create this amazing park that it's both realistic and magical. The amount of detail and creativity is astounding. And everything fits so well with the theme you can't even tell who did what. An incredible group effort. You'll wish this park existed in real life!
You may also be interested in:
Image Gallery