Rainbow 6 Siege Y6S4 Test Servers Are Live
Updated: 11 Nov 2021 6:37 am
Shoot first. Die last.
Rainbow 6 Siege's Y6S4 test server has gone live with a relatively small update.
The Rainbow  Siege Y6S4 test server went live yesterday, 9 November 2021 with a variety of bug fixes, alterations, and new additions.
Players can download the Y6S4 update at 2.86 Gb on Ubisoft Connect, and 3.2 Gb on Steam. In the Y6S4 designer notes, Rainbow 6 has detailed a variety of gameplay reworks, bug fixes, and the implementation of several character and weapon balancing changes.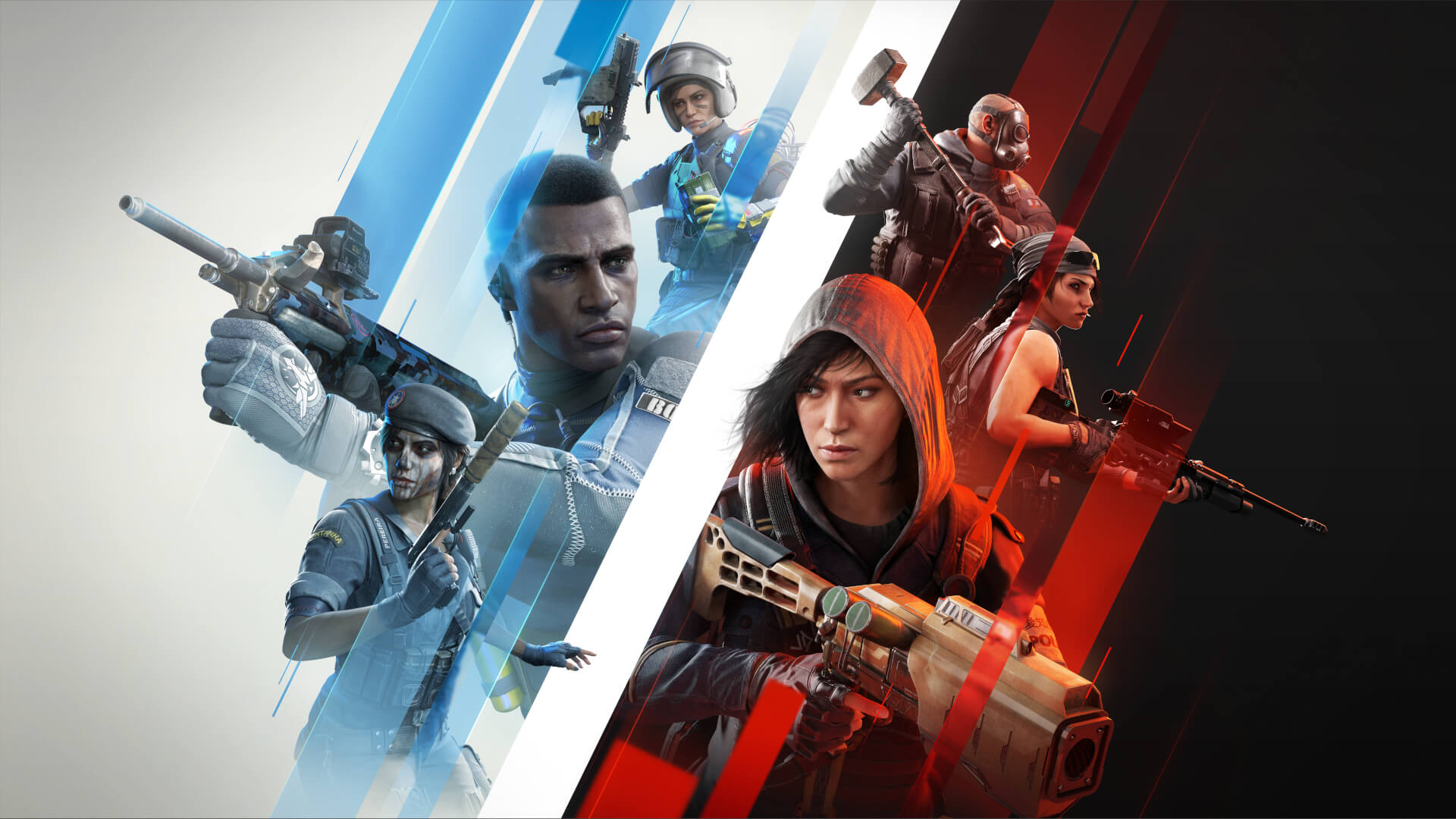 Rainbow 6 operators. Image by Rainbow 6 Siege.
Bulletproof cameras will now be rotatable, and an EMP burst shot has been added for Defenders to use against Attacker electronics like drones and claymores.
A drone counter has been added that according to the designer notes is an "on-screen counter for Defenders that tallies number of regular drones destroyed by Defenders or captured by Mozzie during the round. " 
Alterations have also been made to team colors, with teams no longer being referred to by color, but by "your team" and "opponents". This will decrease confusion and make it easier for players to identify to whom a specific callout is referring.
There have been a number of character and weapon balancing alterations. Finka, Valkyrie, and Maestro have all received nerfs, while Echo and Mozzie have been slightly buffed, with outdoor drone time being slightly increased.
The lateral recoil has been reduced for the following weapons:
Jäger - 416-C
Ash - RC4
Vigil - K1A
Zofia - M762
Ace - AK-12
Warden, Dokkaebi and Vigil - SMG-12
Mozzie, Aruni - P-10 Roni
Alibi - Mx-4 Storm
A detailed breakdown of all the bug fixes, reworks, and nerfs/buffs can be found in the official designer notes.