Cyberpunk 2077 Night City Wire Stream Details
Updated: 05 Jul 2020 10:20 am
Our first in a series of showcases!
On June 25, 2020, CD Projekt RED released the first in a series of livestreams called 'Night City Wire.' These streams give us a deeper look into various details about the upcoming Cyberpunk 2077. Here's what we were shown in the first episode.
Trailers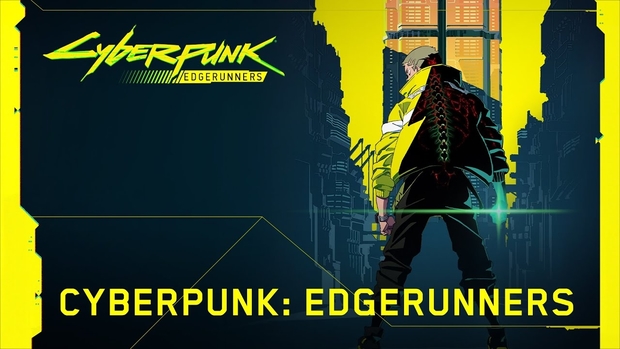 A new look at the game, as well as a surprise announcement
Two trailers were shown in the trailer. The first is a new trailer showing various parts of the story and gameplay, all happening within the prologue for the game.
The second trailer is a teaser for a planned anime to be released on Netflix. All we were shown was the concept art for the show, but it is confirmed that Cyberpunk Edgerunners will feature a story separate from the one in 2077, and has a planned release for 2022.
Gameplay and Story Details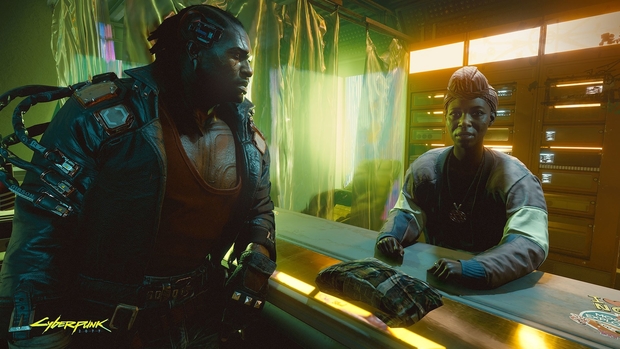 We are introduced to some aspects of the story and world
During the episode, we got to hear a few details about the story and gameplay. Your character will be working with a character named Jackie, who's on a hunt for a chip of immortality. There is also a character named The Adam Smasher, who is a person that has been fully converted into a cyborg. Finally, you will encounter a gang called the Moxx.
For gameplay, they talked about one of the environments and a couple of ways to enhance your character. The Badlands were introduced, which is a desert-like space. This is an open area, and you will see encounters called moments throughout it. They also explained people called Ripper Docs, who will be able to enhance the body of your character in various ways.
Braindance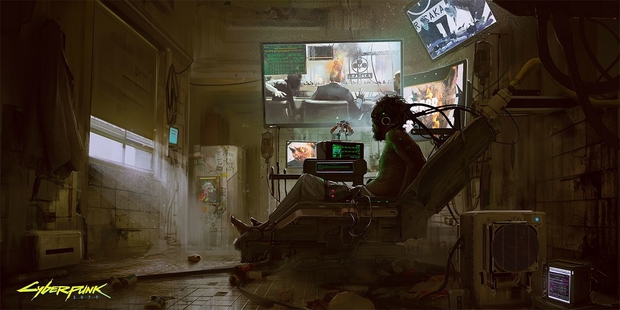 A new way of using detective skills
The biggest focus of Night City Wire was an in-depth look at Braindance. A Braindance is a recording of someone else's experience, which you can use to live every part of the person's experience. There is an analysis mode within the Braindance, which allows you to observe the memory you're focused on as a scene. In this mode you can move the camera around, pause/play the memory and give you a new perspective on the event.
There were some details about the lore behind Braindances as well. Pawel Sasko and Patrick Mills explain that it was created in the early 2000s in UC Santa Cruz as a method for therapy and rehabilitation. It later began being used for various thrills and forms of entertainment. They also explain that there are possible side effects to Braindancing, such as possible death. Braindancing will be an important storytelling device within the game.
CD Projekt Red is planning more episodes of Night City Wire, giving us more of a look into Cyberpunk 2077. The next episode will be streamed a few weeks after the first one was released, and the full game currently has a planned release for November 19th, 2020.