10 Sexy Heroines That Will Sell You Games
Updated: 15 Aug 2015 11:33 am
You have my attention
New Games Geting Gorgeous
Girls and Games, Hot Chocolate and Marshmallow, these are all things I like. Going through this list, We'll be looking at the gorgeous girls in gaming for upcoming games and recently released games.
All the following ladies are worthy of applause for attractiveness, but the girls in this list are much more than that. These beauties are kick ass. They're the ones who make us pause for screenshots when we should be taking out that mob of enemies behind us.
Enough Talk, let's get to it!
Here's the Top 10 Sexy Heroines:
10: Cindy: FFXV
An Upgrade on Cid?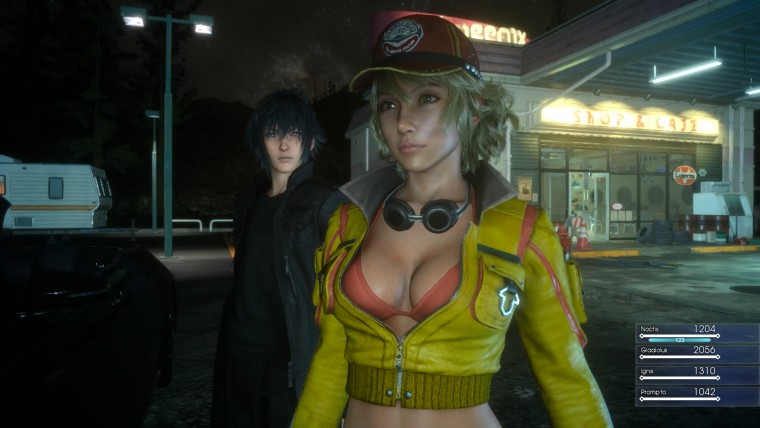 Greased up and looking good
Cindy puts a twist on the stereotypical greaser mechanic image. And while her work may be gritty, her body is nothing but eye catching.
It's great to see Cindy is not only a total sandy haired, booty short, opened shirt babe; she's a working woman catching us off guard with her raw skill.
Care for a ride?
I can't wait to cruise around town with this badass heroine. I've got a hunch she's going to pull the party out of plenty of jams in FFXV. Though, I'm not expecting to see an airship -fingers crossed.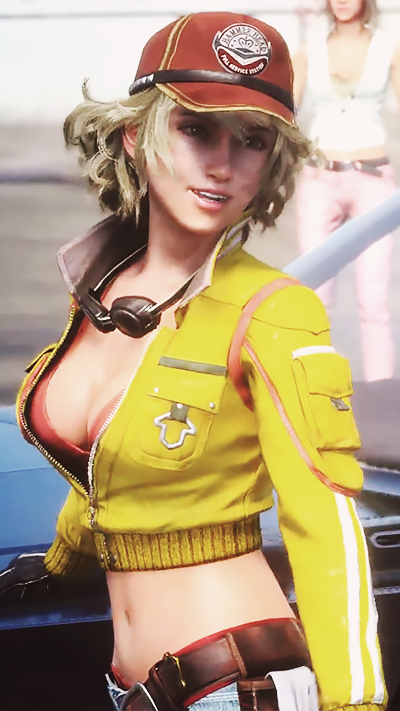 Her smile is nothing to ignore
We're looking forward to taking a ride around town with this sexy mechanic. Cindy's rugged take on the typical token hot girl is a refreshing change.
9. BLACK DESERT
I was trying to stick to individual characters for this list, but when I think sexy games, there's no way to avoid Black Desert. AAA quality graphics swarm this massive MMORPG from top to bottom, and they didn't skimp on the character creation.
Behold the beauty of detail oriented character design!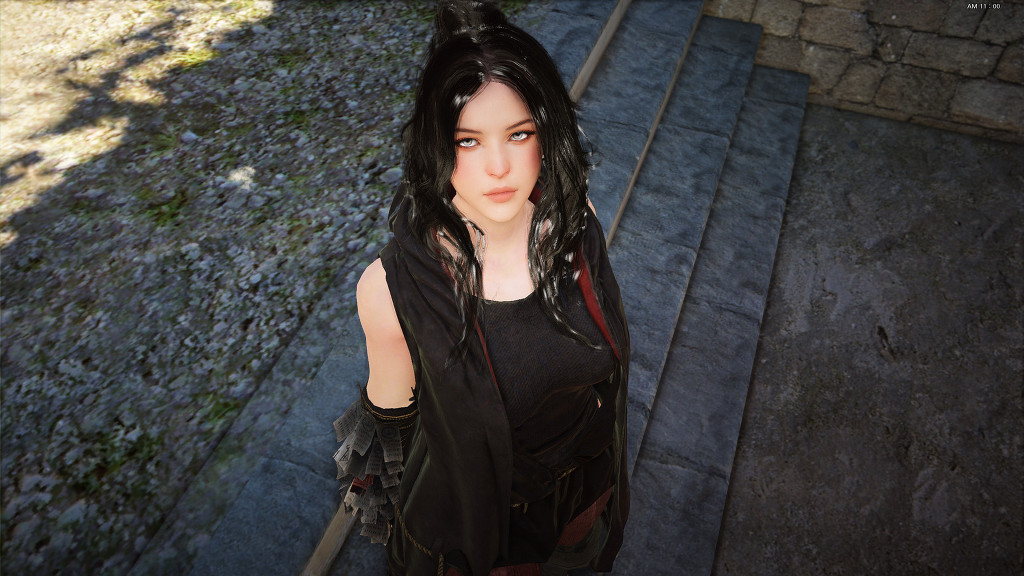 Characters' life-like expressions demand to be noticed
Everything about this image is utterly fetching. In game models, running around with lifelike hair, perfect skin, and realistic expressions, make Black Desert hard to ignore. However, the real draw lies in the clothing design.
Let's take a look.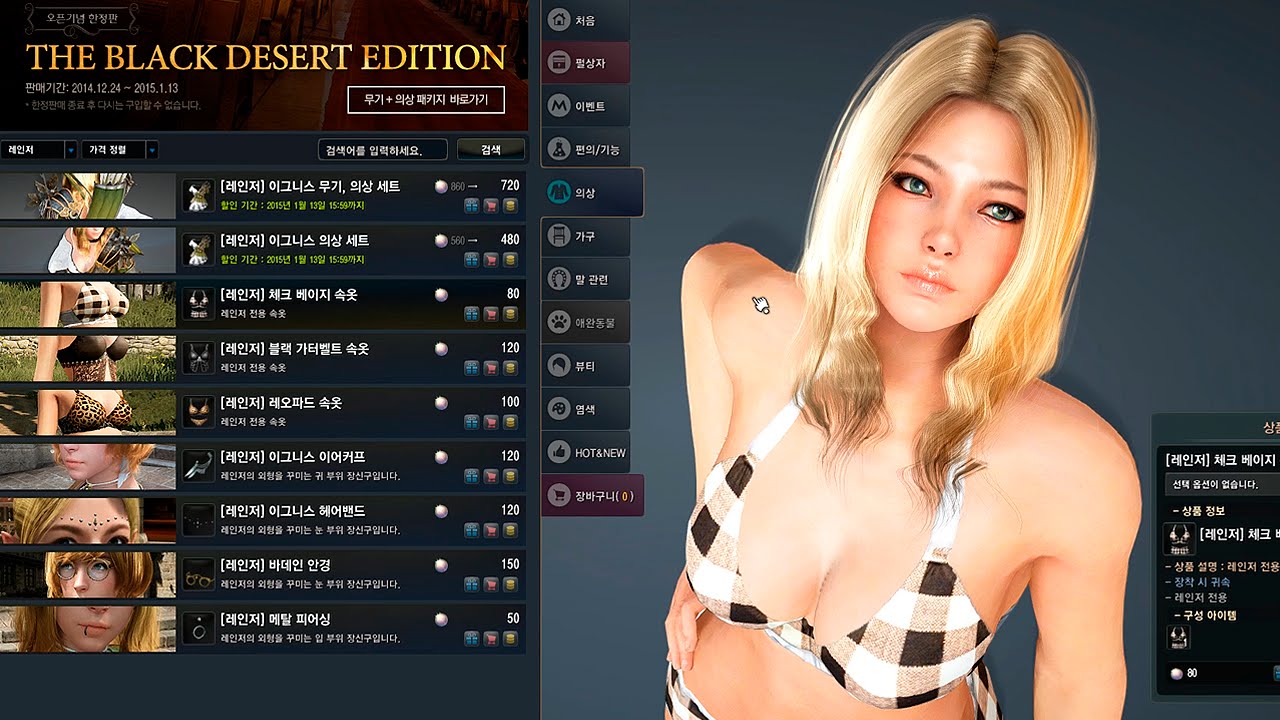 Alternate outfits like these will have no trouble financing Black Desert's future
It looks like Black Desert took a page from Vindictus. Sexy items galore! The in-game shop is full of appeasing outfits. Now, this is how we raise money.
Oh, Physics, How We Love Ye.
Take my word. These pictures do not serve these gorgeous character models justice. Watch the babes of Black Desert come to life via character creation. For someone who spends a ludicrous amount of time at the creation screen, I'm equally excited and afraid of the English release.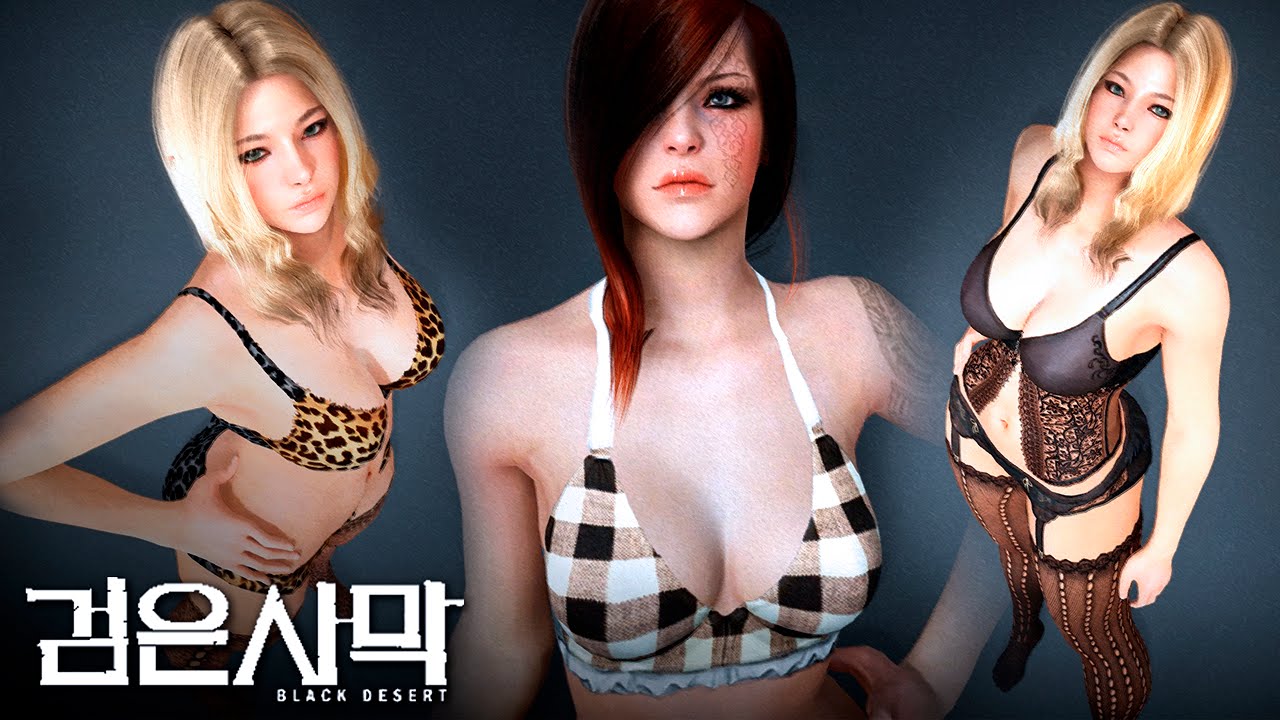 8. Lightning: Lightning Returns: Final Fantasy XIII
Lightning Strikes The Same Place 3 Times
Lightning comes back around for a third adventure, proving her to be a huge success in becoming a darling game icon. This is the last (so they say) saga of lightning. She traverses the world, choosing which souls to save, and which must be ignored in the coming end.
Yeah, girl's got game.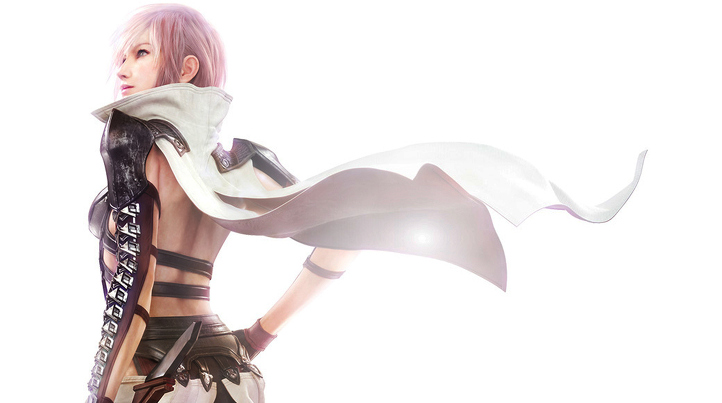 Showing more skin and attitude the third time around.
Lightning grows more spirit with each incarnation. If her spirit isn't appealing enough, Square stepped up their game with tons of unlockable outfits, ranging from cute, to sexy, to downright cool. Lightning's got you covered.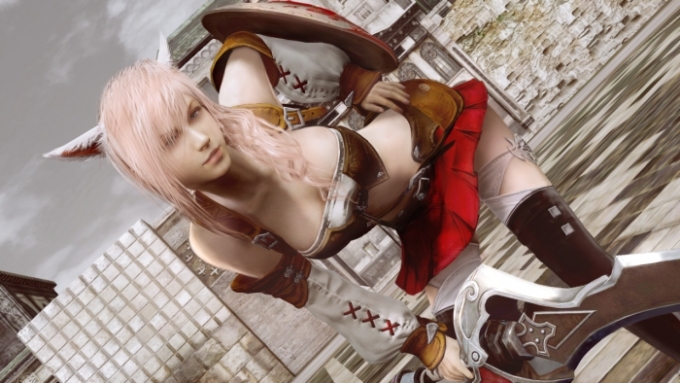 Leaning over can be dangerous in that bodice
It's a new game, Lightning is the star and she wants you to know it. And I gotta say, I do not mind Lightning taking on the new world order.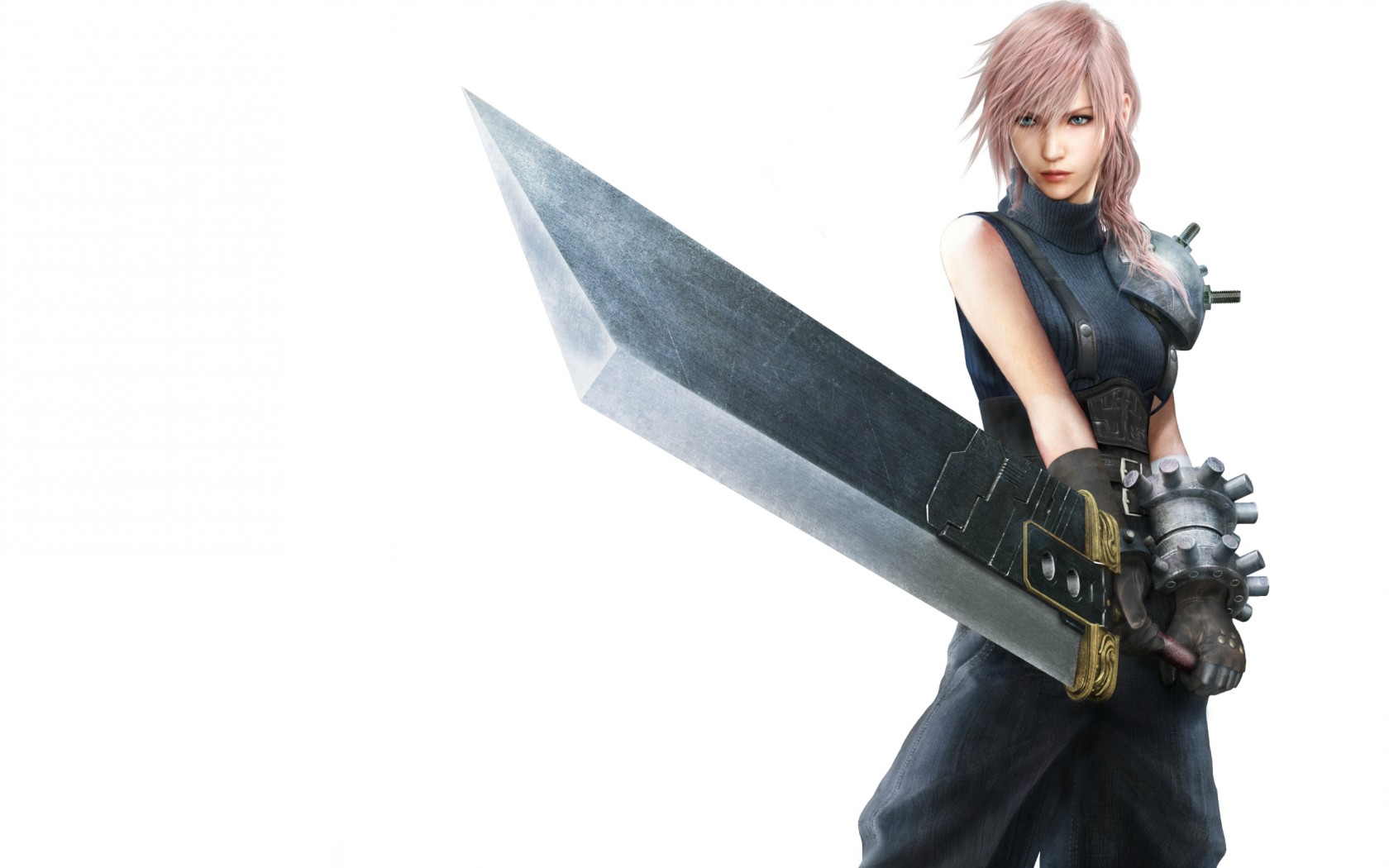 She wears it well.
Lightning is sporting some of our favorite classic styles and does so in brilliance. With a multitude of looks, Lightning is severing hearts with gorgeous limit breaks wielding amazing weapons with power and ease.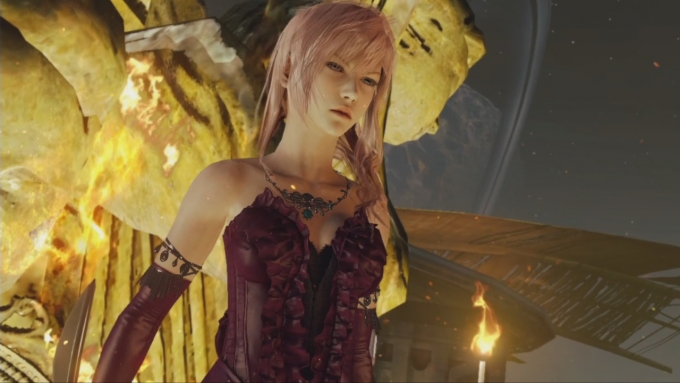 Lightning spices it up
Lightning's wardrobe is expansive and wonderful, no question. The best thing about Lightning's apparel is the way she pulls her outfits off. Her stance, attitude, and hair bring out the sexiest potential each garment has to offer.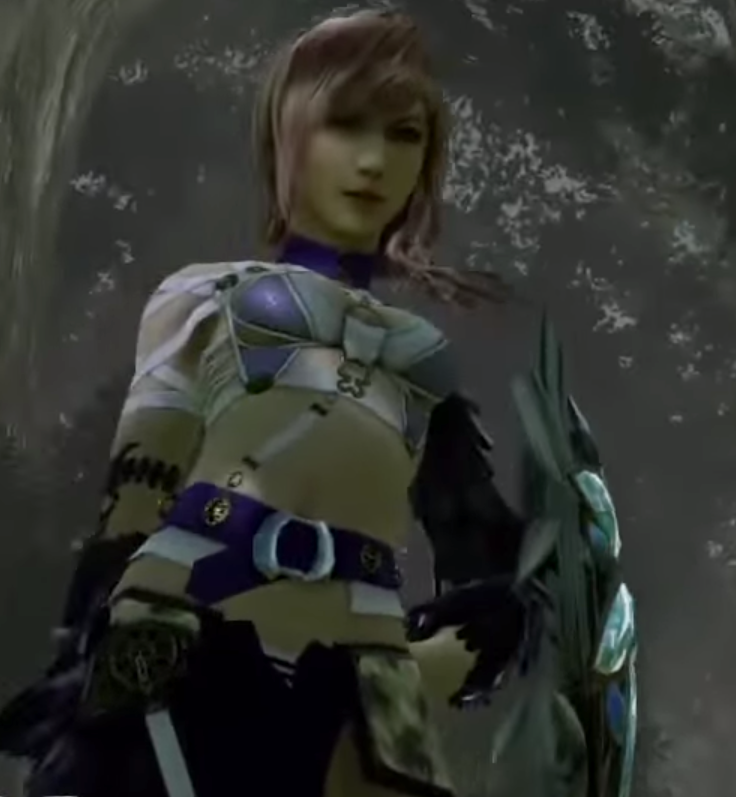 Ah fantasy armor...
Lightning is still in the business of roping us into buying her games. Her third installment is still looking at a PC release within the next year. Here's hoping the PC edition comes with some extra perks and advanced graphics options.
7. Aloy: Horizon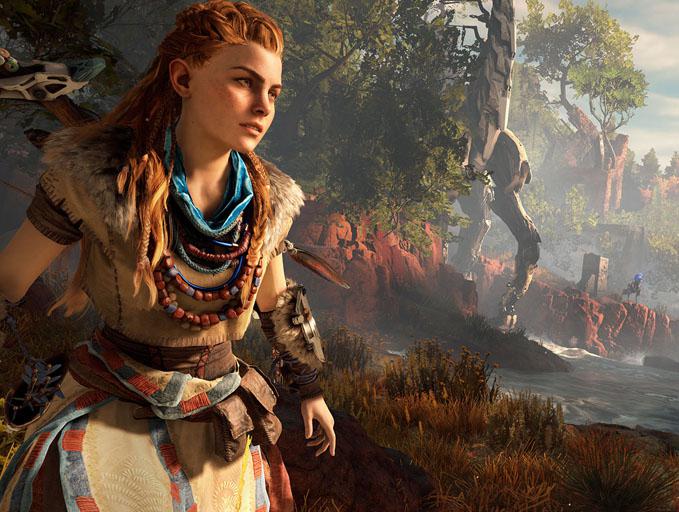 Tribal beauty
Alloy is a survivor, scavenging all she can from machines. Despite being a mere human, Alloy thrives in pushing against the robotic creatures who've overtaken and ruled her world for over a thousand years.
You know nothing Jon Snow
She's the only thing standing between the survival of organic life and dominion under a mechanical rule.
Alloy explains what would have happened if Merrida never went back home in Brave. We can't wait to watch Alloy show Katniss how it's done.
One thing's for sure, Alloy will join the league of female archers.
Horizon is due out solely for PS4 in 2016.
6: Tifa Lockhart Final Fantasy VII: Remake
The One That Got Away
With the official announcement of a remake, Final Fantasy fans are loosing it. It's been ages since the original game's release in '97. So, you can bet there's a whole new generation of gamers out there who missed the original launch. The best part of the remake is that we get to meet Tifa all over again.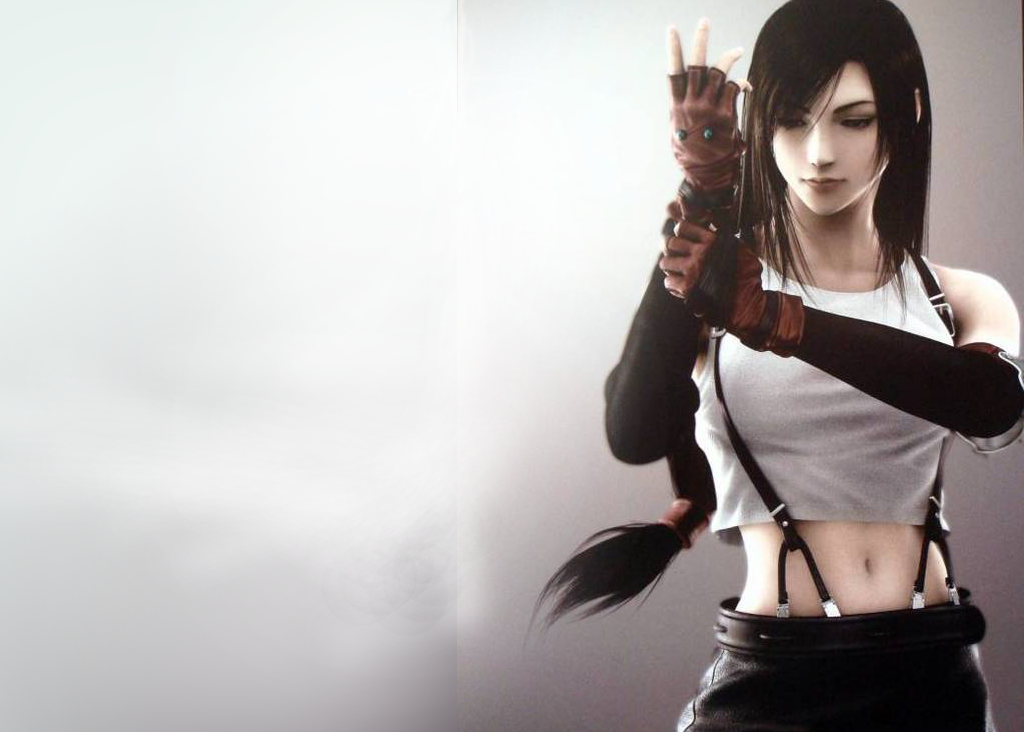 We're in 100% in favor of an updated Tifa.
Tifa Lockhart, much like Lara Croft, will forever live in the hearts of gamers worldwide, despite her original debut as a pile of sexy, stiffly moving polygons. We had to resort to our imaginations to fully appreciate the bombshell beauty.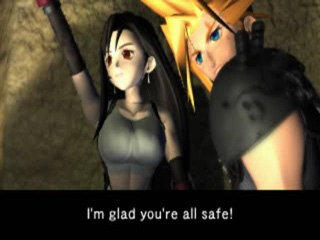 Back in the day, this was all it took to steal hearts
Since her creation, fandoms have run off and created all manners of erotic 3d fantasies of the iconic character. Sexy cosplayers have gone all out on bringing this character to life, and yet we still hunger to play her game with the enhanced visuals some indie erotic developers have been able to produce.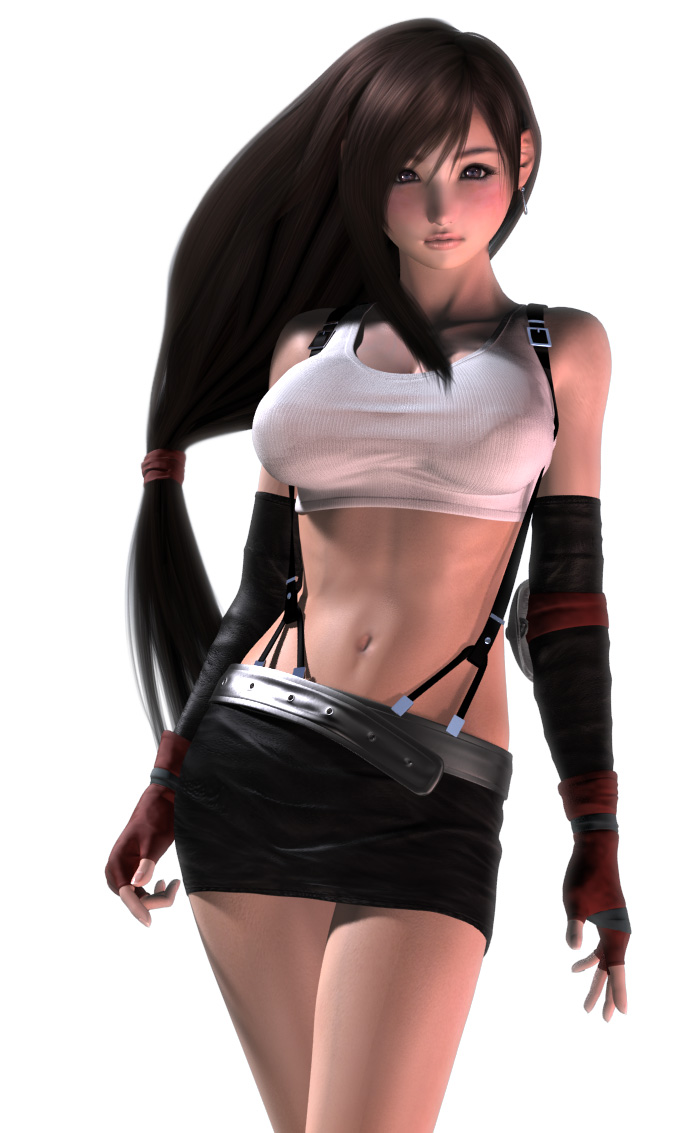 And this is one of the safer pics
While I love sexy Tifa pics as much as the next guy, something is missing. Tifa isn't just about looking hot. Tifa is about kicking ass.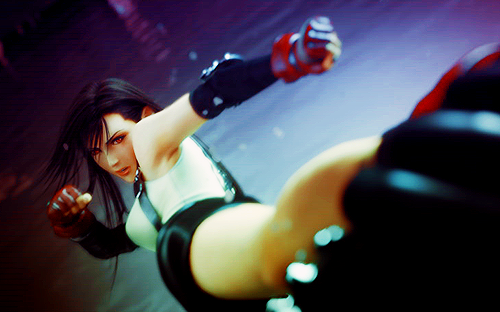 Dissidia 012 Final Fantasy
Seriously, this heartthrob has been bringing fists to gun fights since the PS1. She's both barkeeper and bouncer, and she can tame men who run around with swords bigger than she is. Tifa Lockhart is a powerhouse.
5. Bayonetta/Cereza: Bayonetta 2
You Knew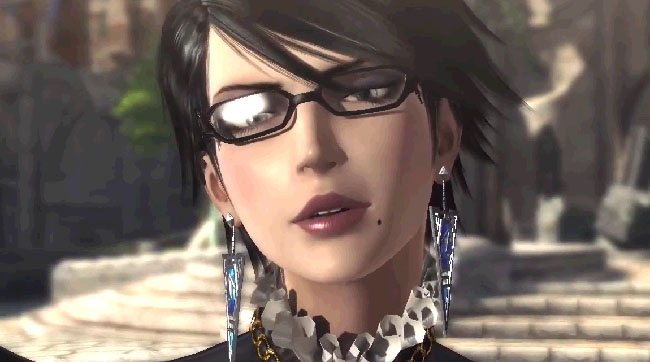 Pleasure to see you again, Darling.
I really wanted to try avoiding Bayonetta due to the obvious nature of her design -yet alas, it's pointless to fight it... Bayonetta is raw sex appeal. To say she doesn't move games, is a falsehood.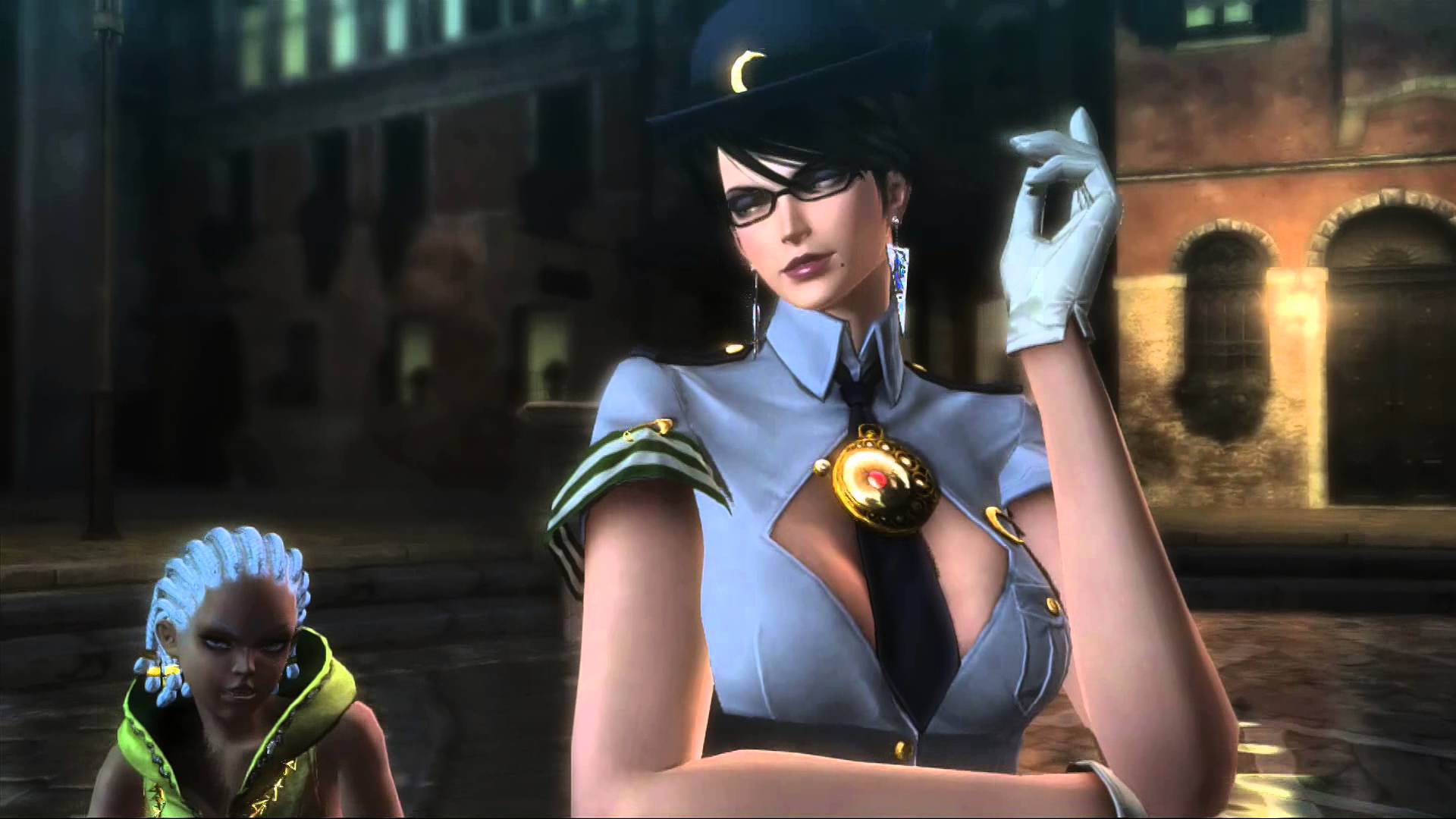 I'm about to turn myself in.
There's a reason Bayonetta practically lives in "Top Sexiest __ " lists. It's because Bayonetta is oozing sexiness. Her dress, her voice, her walk -good god, even when she's banishing spirits she's losing clothes.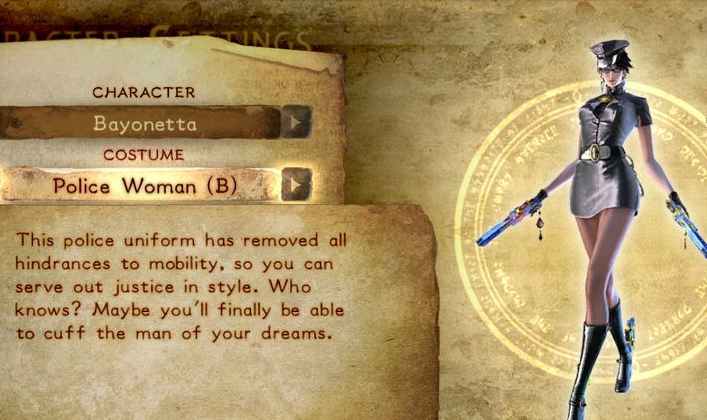 So many flavors of sexy.
As if long legs, gun's for heels, and all around alluring physique, Bayonetta has all the costumes and fanfaire, making sure there's a version of her to captivate every gamer out there. Way to cast a wide net SEGA.
Sex, heels, and "climax" attacks aside, Bayonetta kicks ass. She calls no man boss, keeps demons and angels under her thumb, and is the star of two, very well made games.
That said, we can't wait for Bayonetta 3. We're looking at you SEGA.
4. Faith Connors: Mirror's Edge 2
Running through our minds all day, Faith Connors is the Etzio of her time. This parkour master and dark haired beauty, will raise your heart rate, even when you're not running from the feds.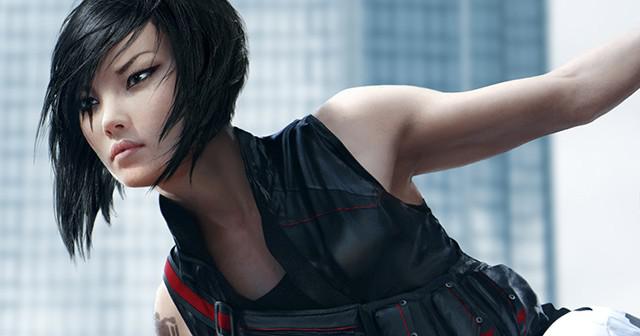 All her poses are picture perfect
Faith's realistic character model are in some ways more attractive than her more barbie-proportioned peers from other AAA titles. We see a character who feels more human than cartoon.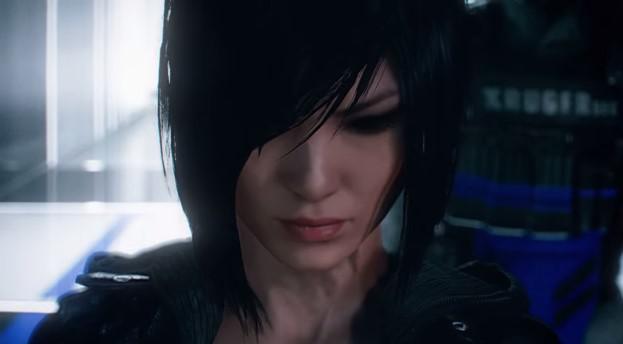 Amazingly accurate facial features
Sometimes a simpler take on beauty can be more refreshing than going over the top.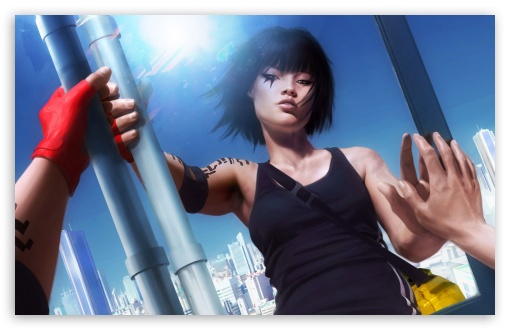 Self admiration
Whether Faith looks curious or dead serious, the always looks gorgeous. Peter Parker might sell more photos if Faith took a trip to Spidey's NY City.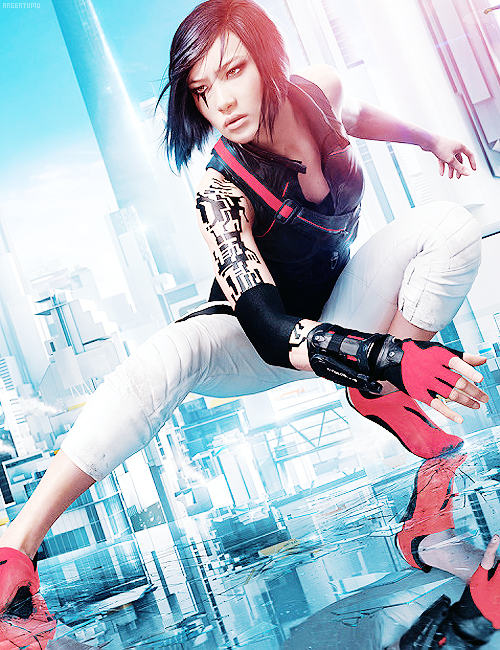 Some angels land harder when they fall
You can run with Faith Connor again February 23, 2016 in Mirror's Edge 2.
3. Senua: Hellblade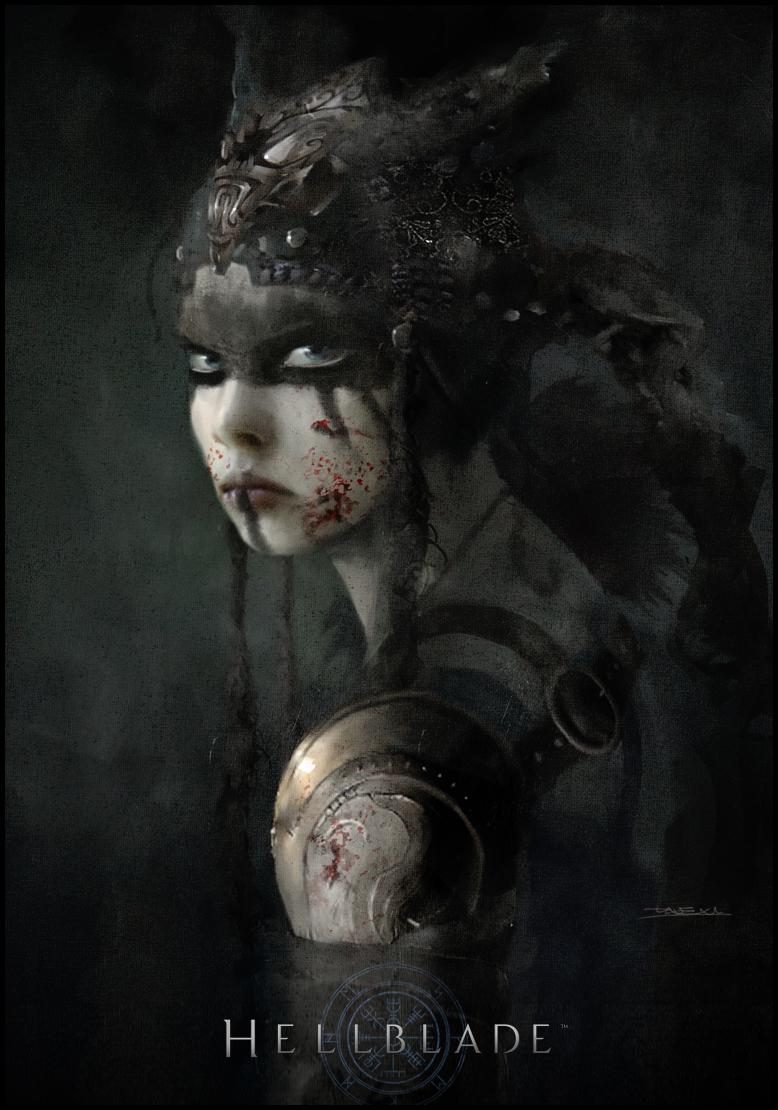 Her favorite game is Dark Souls -blindfolded.
Senua comes to us looking like she's about to take the stage of a Black Metal concert. She looks like she's killed more people than George R.R. Martin. On top of it all, she's still somehow sexy.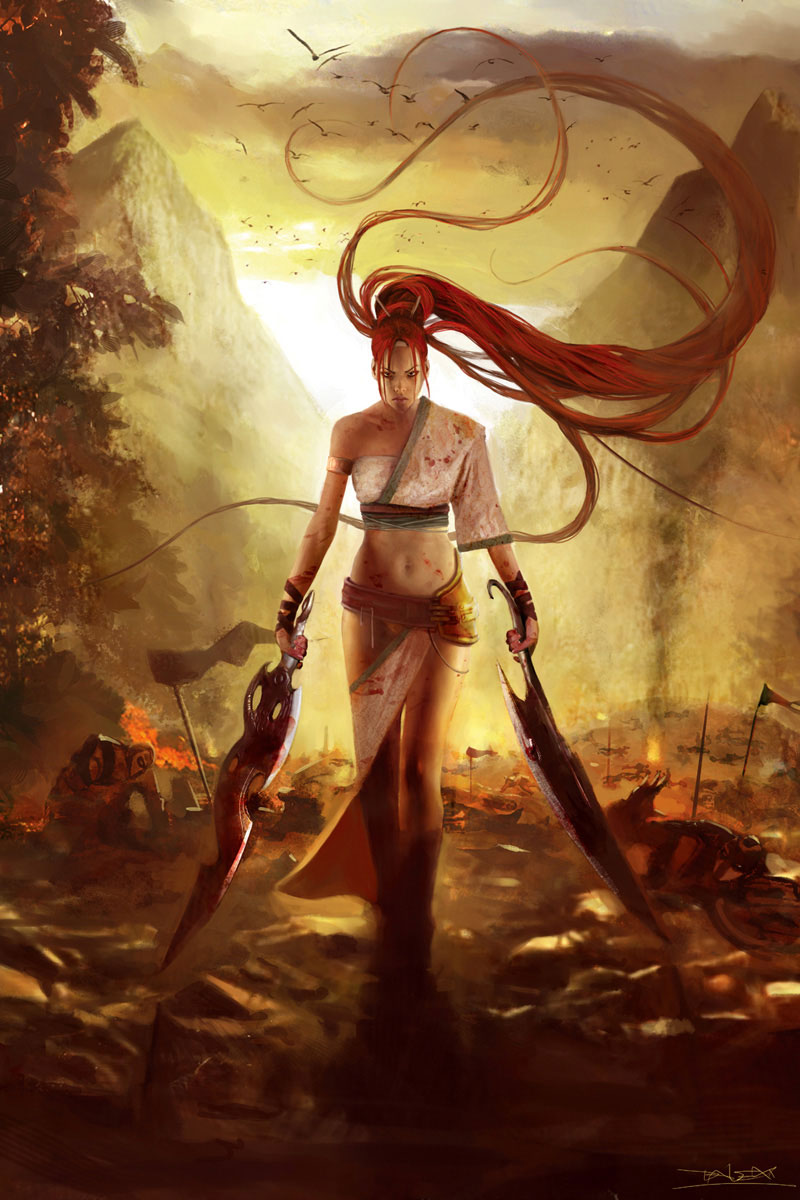 Remember Nariko?
Heavenly Sword breathes heavily into Hellblade. It's no surprise that Ninja Theory leans on its earlier success for character design; Nariko was very well received. Both Nariko and Senua are fiery war-torn powerhouse heroines, ready to leave the unworthy in their wake.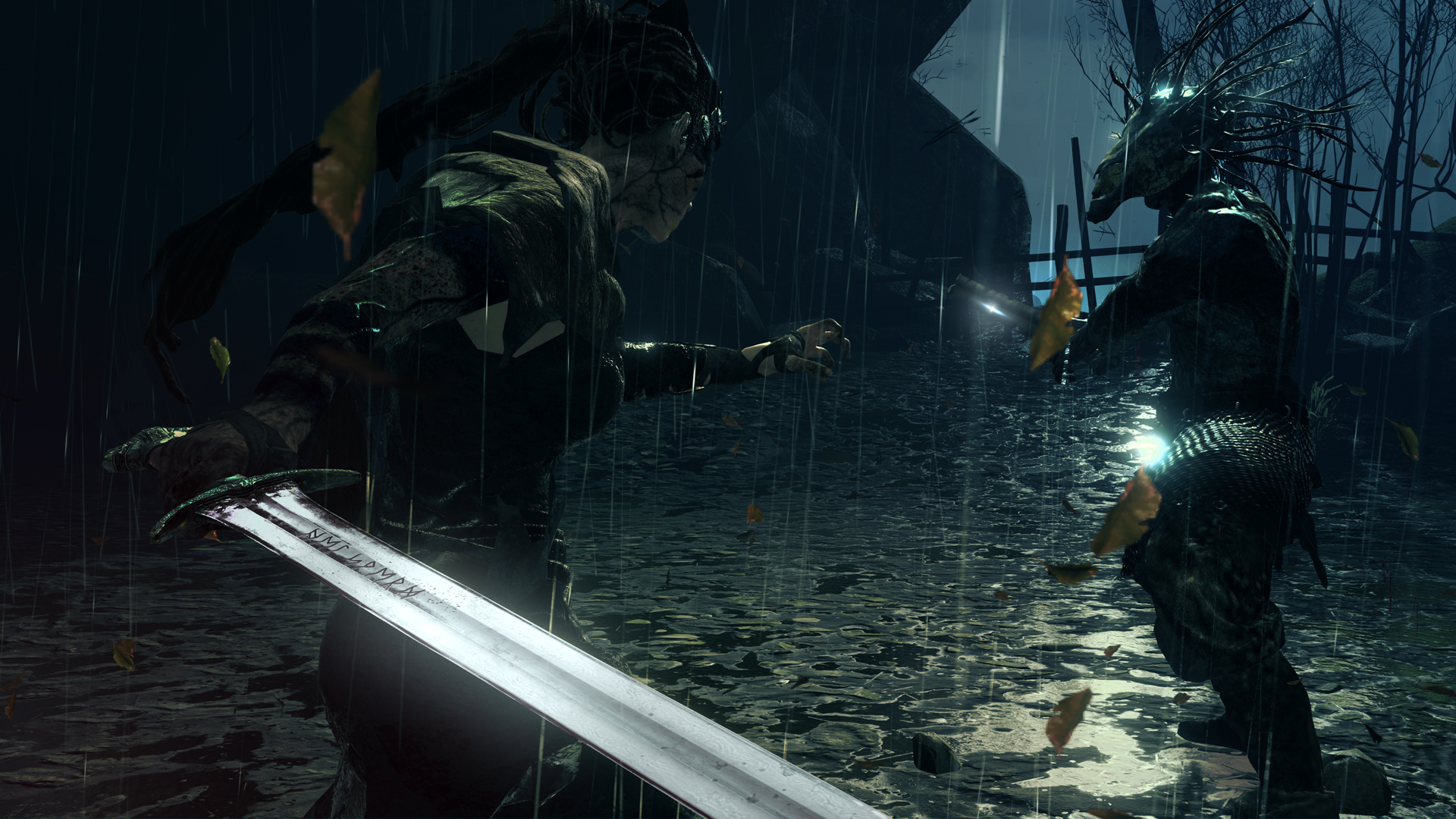 Swords shine best in moonlight
We wanted to get you Senua in the daylight, but she only seems to come out when it's dark and rainy.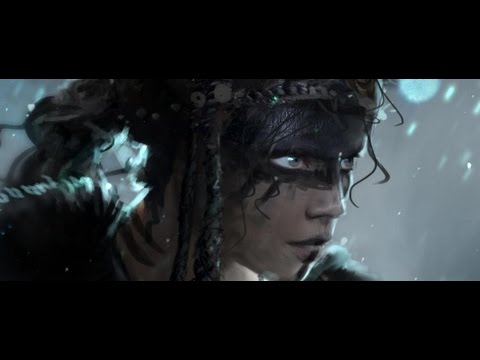 It's even raining in her close-up.
We're expecting Senua to join the ranks of badass women in videogames. I'm looking at you Samus Aran.
2. Triss Merigold: The Witcher 3: Wild Hunt
Third time's the charm. Triss has been a cornerstone in The Witcher series ever since the first release in 2007, and might I say, she has aged very well.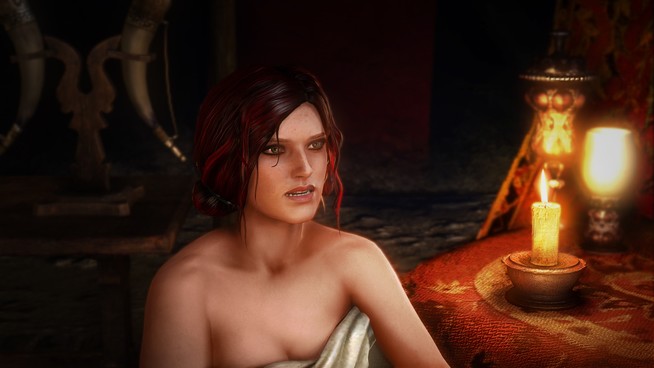 You'll find no shortage of Triss sensuality here
Triss is the witch who knows how to balance class, badassdom, and sheer sexuality, maintaining all three qualities throughout the series. She doesn't need a spell or potion to make you fall in love with her.
Free DLC, they know what we want
Triss sports her deadly red hair and green eyes, and knows how to use 'em.
What's especially great about Triss is that her creators know how loved she is, and they really cater to the fans on this fact.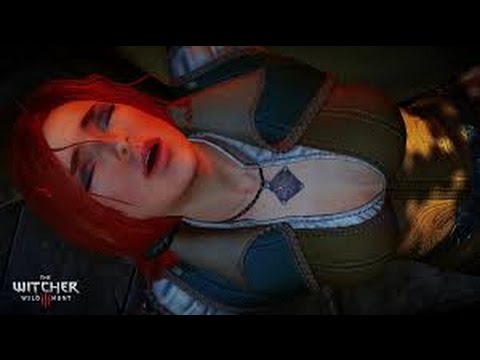 For the best screenshot, timing is all you need
When Triss is on screen, we pay more attention to what's going on. But seriously guys, this is the perfect picture. Slightly messy hair, smooth complexion, slowly smudging makeup, questionable facial expression... If I were into body pillows -check and mate.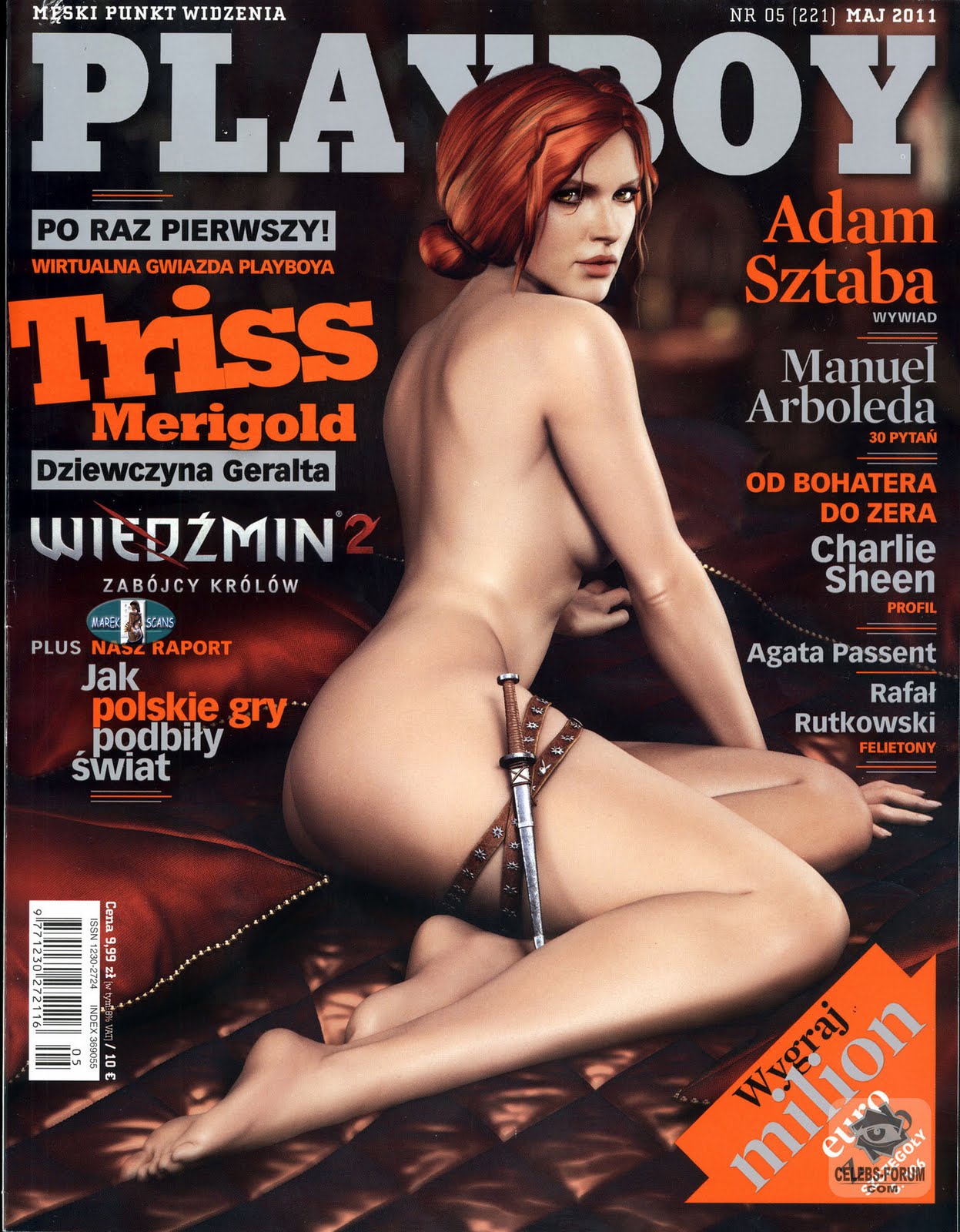 Poland's Playboy must have a few gamers on staff
In her second game, Triss begun building her notoriety. Very few digitized beauties have found their way into the western erotic mainstream. With this publication, Triss may have dethroned the famous Lara Croft.
God knows she knows how to handle a witcher. The rest of you better watch out.
1: Quiet: Metal Gear Solid V: Phantom Pain
No Need For Words
Kojima started a hurricane of criticism and cheering by sharing Quiet with the world. Chastised for his over sexualization on this heroine, Kojima does not apologize, nor cover his fantasy snipers more exposed regions.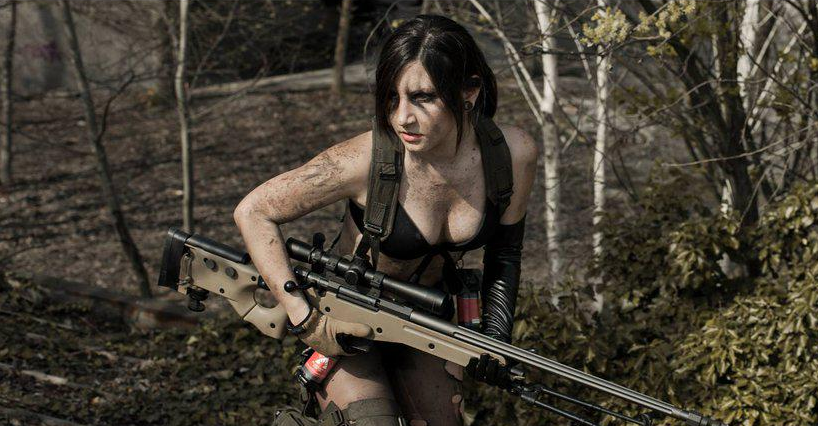 Retweet by an excellent cosplayer on Kojima's Official Twitter page
Fighting the criticism, Kojima and fans globally are posting fanart, retweeting cosplays, and rejoicing Quiet as a kickass female figure in gaming.
We expect Quiet cosplays to be all the rage for years to come.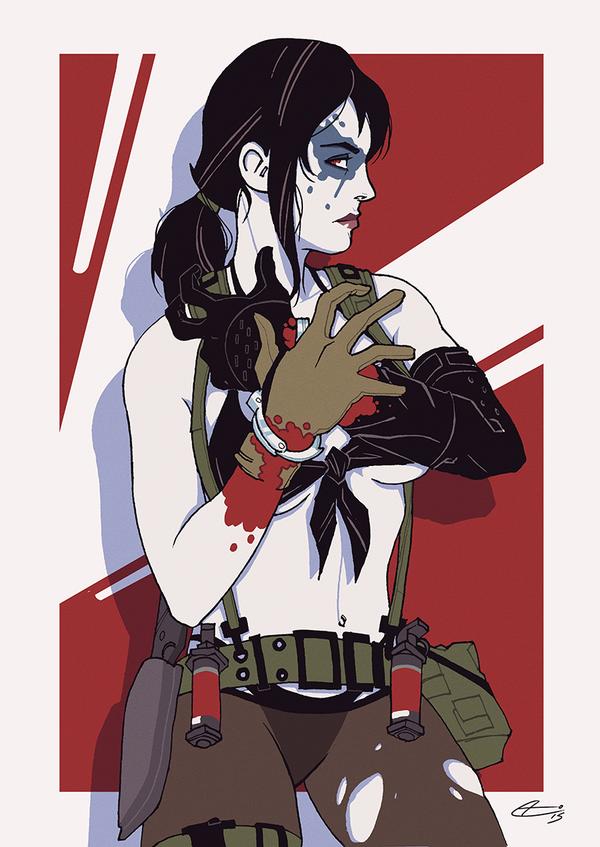 Counting down the days to release. Fans are going wild, posting fanart to Kojima's Twitter daily. See this and more at a higher res here.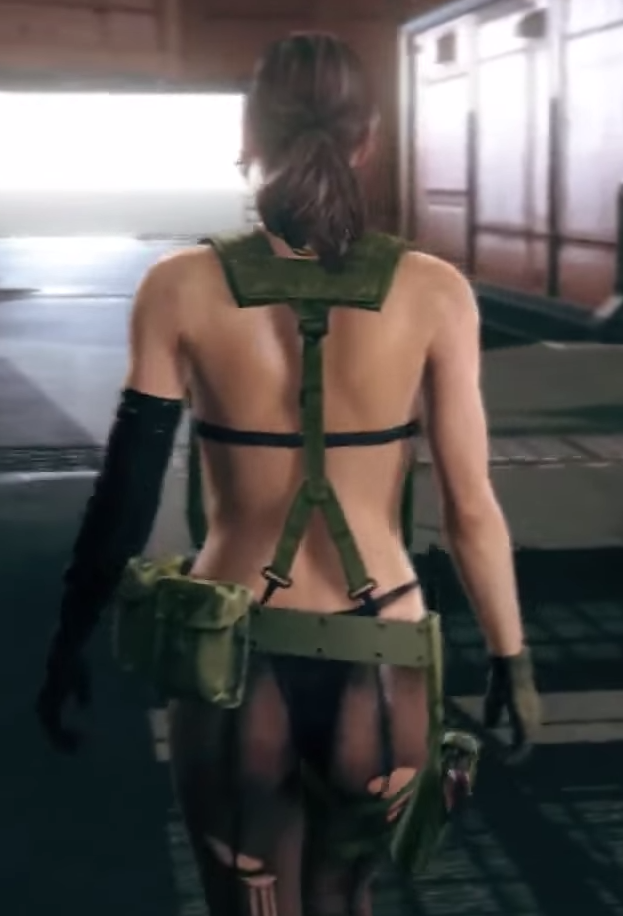 September 1st: Break the Internet, MGS Screenshots.
I'm going to have to be real careful when I pause this game. I'd hate to run the bathroom and have my wife stumble in on this. At the same time, I foresee many screenshots in my future.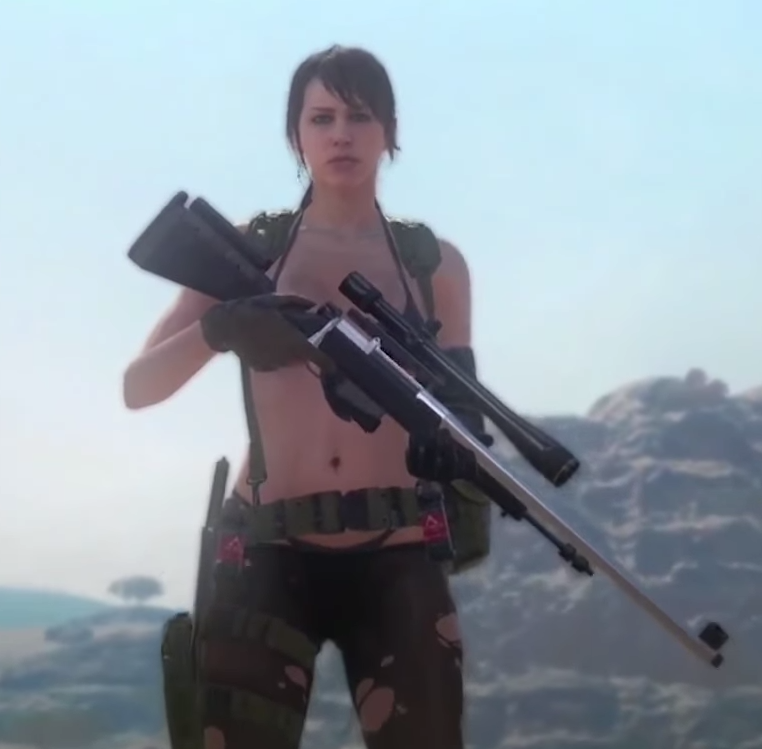 In your sights
Aside from being a brunette bombshell, Quiet is a total badass. Reminding players of Sniper Wolf in MGS, this sharp shooting beauty pegs enemies down and opens lots of fun ambushing options in the game.
Need more game girl goodness? Check out "Metal Gear Solid 5: 10 Sexy Pictures of Quiet" and "10 Sexy Dota 2 Babes Who You Would Love To See In Real Life".
Also Check out:
"15 Sexy Pictures Of Lara Croft"
Image Gallery