Pokemon Go How To Get Mega Energy
Updated: 18 Feb 2022 1:01 am
Energy: At least my Pokémon have some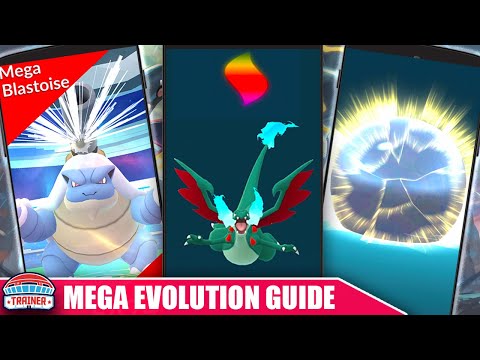 Catching Pokémon and evolving them are two of the most exciting things to do in Pokemon Go. You can get candies to evolve your Pokémon when transferring them to the professor, but to Mega Evolve them, you'll need Mega Energy. Mega evolved Pokémon can be very useful for your PVE (Player versus Environment), they'll give you extra candies when capturing other Pokémon and they become much more strong during this version, but be sure about the Pokémon you want to evolve. Try to only spend Mega Energy on Pokémon with a high level and CP and remind yourself that Mega Evolutions expire within eight hours.
How to get Mega Energy in pokemon go
● Complete some Research Tasks that promise Mega Energy as a reward.
● Defeat Mega-Evolved Pokémon in Raids.
● Spin the Gyms' discs
● Equip a buddy if you have ever had any evolved buddy