[Top 10] Overwatch Best Torbjorn Skins
Updated: 20 Sep 2020 9:05 am
Torbjorn lighting up the enemy
Which Torbjorn skins are the best?
Torbjorn Lindholm is one of the most recognizable characters of the Overwatch cast. Famous for his boisterous beard, trusty turret and epic ultimate, Molten Core, every player should try Torbjorn at least once.
The question is, which Torbjorn should you bring into battle? Blizzard has added a fair amount of skins for the loveable dwarf, but only ten can live up to the name that is Torbjorn. Continue reading to see the best Torbjorn skins Overwatch has to offer.
10. The Kronor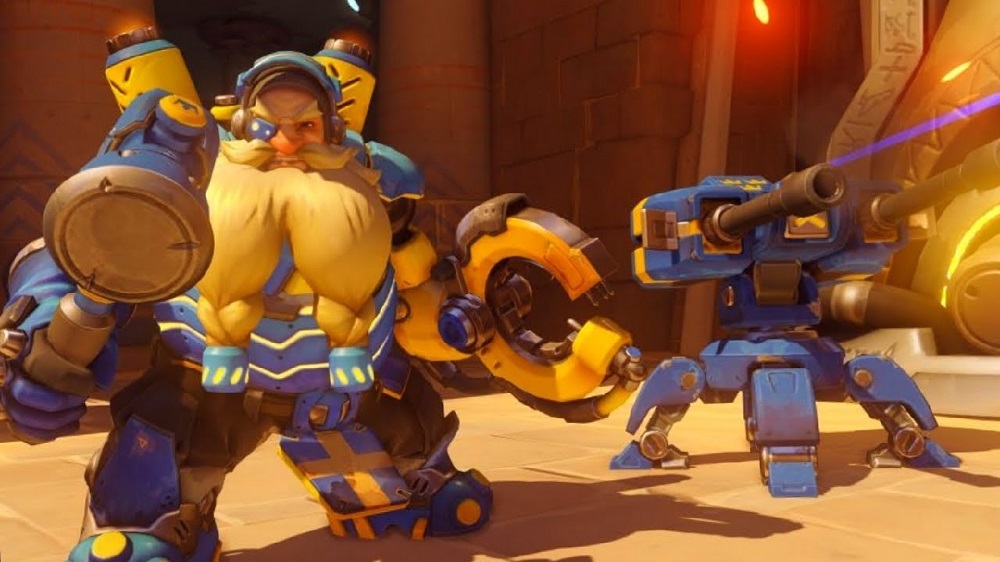 The Swedish dwarf isn't messing around
Coming in at number ten is Torbjorn's Kronor skin, modelled after the flag of his homeland, Sweden. While it may not be the most glamorous or intricate skin available, the Kronor is the closest players can get to Torb's real background.
What makes this skin awesome:
You can represent Torbjorn's culture while trashing the enemy team
The bright blues and yellows assure that your teammates, hopefully your healers, never lose sight of you on the battlefield
The Kronor is an Epic skin, so it can be acquired more easily than most of the top skins
How to get The Kronor: Can be purchased anytime from the cosmetic menu for 250 credits.
See The Kronor in Action:
The Kronor Gameplay
Skin Rating: 8/10
9. Zhang Fei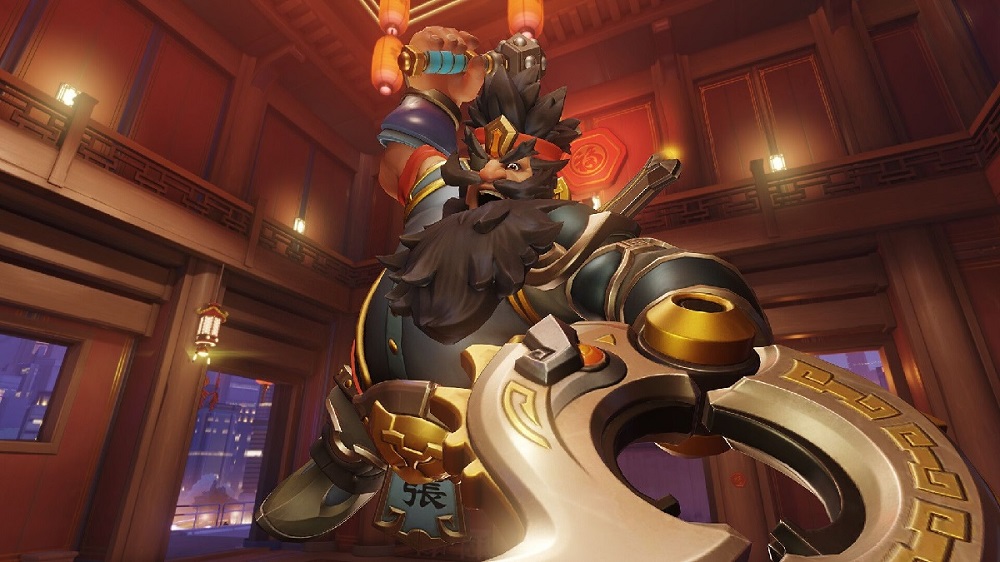 Ancient strategies of war? Or just one angry Torbjorn?
Next up is Torbjorn's Zhang Fei skin, which combines the glory of dwarven engineering with Chinese military history. Clad in ancient Chinese equipment, this skin will take players backward in time, but forward to victory!
What makes this skin awesome:
Can get a little taste of the past while playing, as Zhang Fei was a real Chinese military general during the Han Dynasty
Matches with other hero Lunar New Year skins, allowing for maximum group roleplay
Gives Torbjorn's classic claw hand an epic dragon design
How to get Zhang Fei: Available during the Lunar New Year event, Zhang Fei can be collected for 1000 credits.
See Zhang Fei in Action:
Zhang Fei Gameplay
Skin Rating: 8.2/10
8. Cybjorn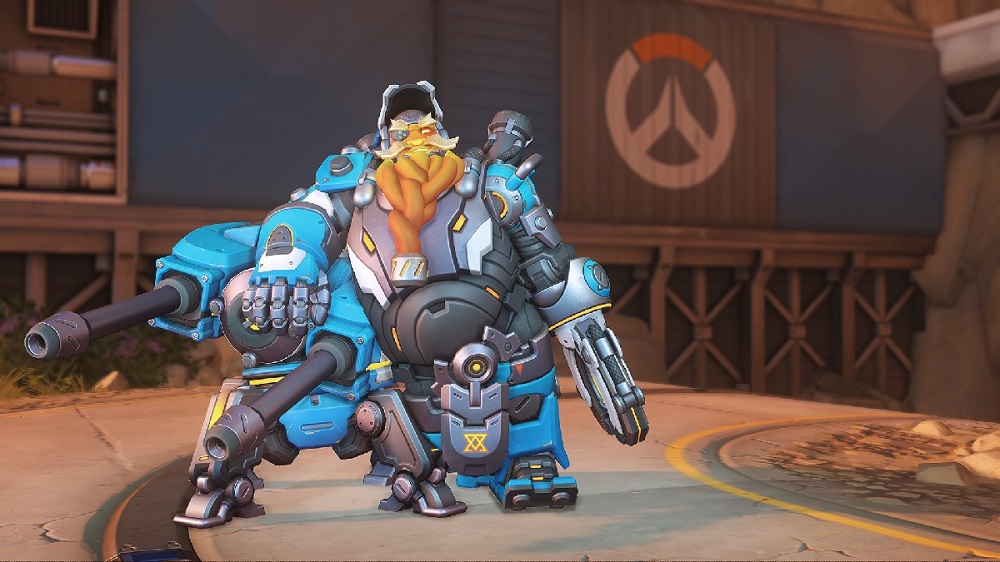 Cybjorn chilling out after wreaking havoc at the enemy spawn point
Introduced during the Overwatch Anniversary event, Cybjorn gives the classic character a total robotic makeover, turning him more machine than dwarf. While Torb is normally skeptical of machines due to his time during the Omnic Crisis, Cybjorn shows that even the most stubborn dwarf can have an open mind.
What makes this skin awesome:
Cybjorn can assert his dominance over other omnic and human characters due to being the ultimate hybrid of both
Comes equipped with an unusual cable based beard design
For nailing precise headshots like only an intelligent AI could
How to get Cybjorn: Players can pick up this skin during the Overwatch Anniversary event for 1000 credits.
See Cybjorn in Action:
Cybjorn Gameplay
Skin Rating: 8.5/10
7. Blackbeard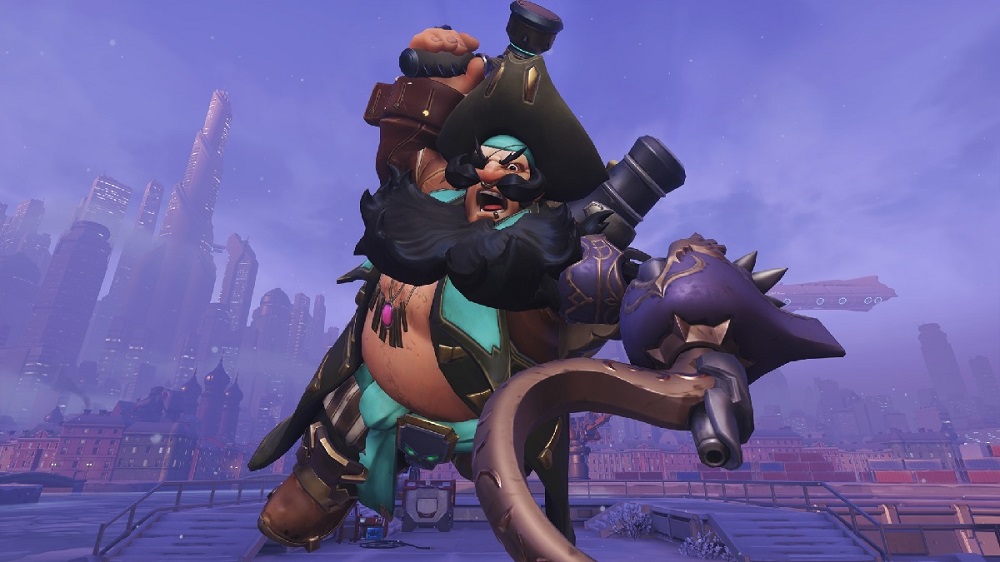 Blackbeard dominating the objective before making off with the loot
Based on the mighty terror of the Caribbean, Torbjorn's Blackbeard skin gives you the opportunity to play as the legend himself. Enemy players will sail away in fear as you plunder victory from right under their noses.
What makes this skin awesome:
An eye patch, pirate hook and burly chest make for a pirate skin that will steal your heart
Combined with other hero pirate skins, Blackbeard can make the "Pirate Ship" meta come to life!
Changes many of Torbjorn's basic lines to be pirate themed, letting players truly live the life of a salty sea dog
How to get Blackbeard: Like a true pirate, the Blackbeard skin can be traded anytime for a pouch of 1000 doubloons (credits).
See Blackbeard in Action:
Blackbeard Gameplay
Skin Rating: 8.8/10
6. Deadlock
Deadlock Torbjorn thinking about freedom on the open road
The Deadlock skin might just be the most realistic skin that Torbjorn has to offer, only requiring a working Harley to complete the package. Rev your engines and hit the pedal, because players using Deadlock will leave their enemies in the dust of Route 66.
What makes this skin awesome:
When activating a speed boost with Molten Core, Torbjorns equipped with Deadlock might feel the winds of the highway blowing through their beard
Turns Torbjorn's classic hammer into a socket wrench, which looks great whether you are smacking turrets or enemies
Donning rugged leathers and metal studs, enemy players will know Deadlock Torbjorns are not here to play around
How to get Deadlock: Can acquire this skin from the hero cosmetic menu for 1000 credits.
See Deadlock in Action:
Deadlock Gameplay
Skin Rating: 8.9/10
5. Viking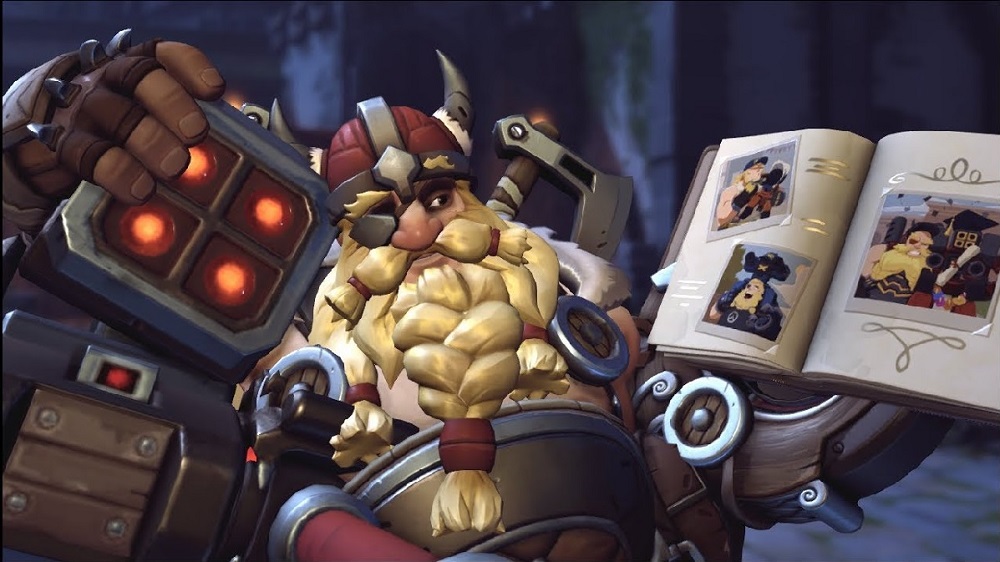 Viking Torbjorn taking you back to another era
Shown off during a fictional Overwatch Halloween party, Torbjorn's viking skin is a perfect match for the surly dwarf. Despite being a Halloween costume, Viking Torbjorn is likely what the Swedish dwarf would look like in a medieval fantasy setting, adding an RPG flair to a FPS game.
What makes this skin awesome:
Torbjorn's classic lines change to match his Viking appearance, allowing for players to vocally promote their fantasy dwarf roleplay
Bring the wrath of Valhalla on unsuspecting enemies using his hammer, which is modelled after the same one Thor uses
Has a series of hilarious lines if used during the Junkenstein's Revenge gamemode
How to get the Viking: Only available during the Halloween Terror event, players can grab the Viking skin for 1000 credits.
See the Viking in Action:
The Viking Gameplay
Skin Rating: 9/10
4. Santaclad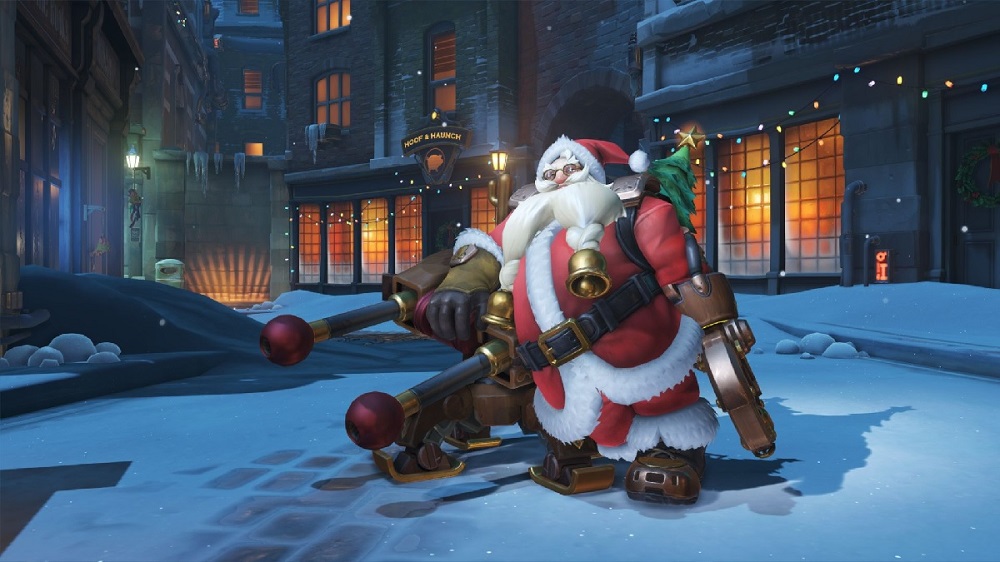 You better watch out. You better not cry. Santaclad is coming to the objective
A skin that Torbjorn was made for, Santaclad is the best way to ring in the holiday season while playing Overwatch. Get your list and check it twice, because you want to make sure this skin is added to your collection ASAP.
What makes this skin awesome:
As Mr. Claus himself, players can spread cheer and good tidings to their teammates 
His reindeer themed turret is perfect for combining Santaclad with the "Ride 'Em" highlight intro
Especially good at doling out coal (eliminations) to very naughty players (the enemy team)
How to get Santaclad: For a pittance of just 1000 credits, players can gift themselves Santaclad during the Winter Wonderland event.
See Santaclad in Action:
Santaclad Gameplay
Skin Rating: 9.1
3. Chief Engineer Lindholm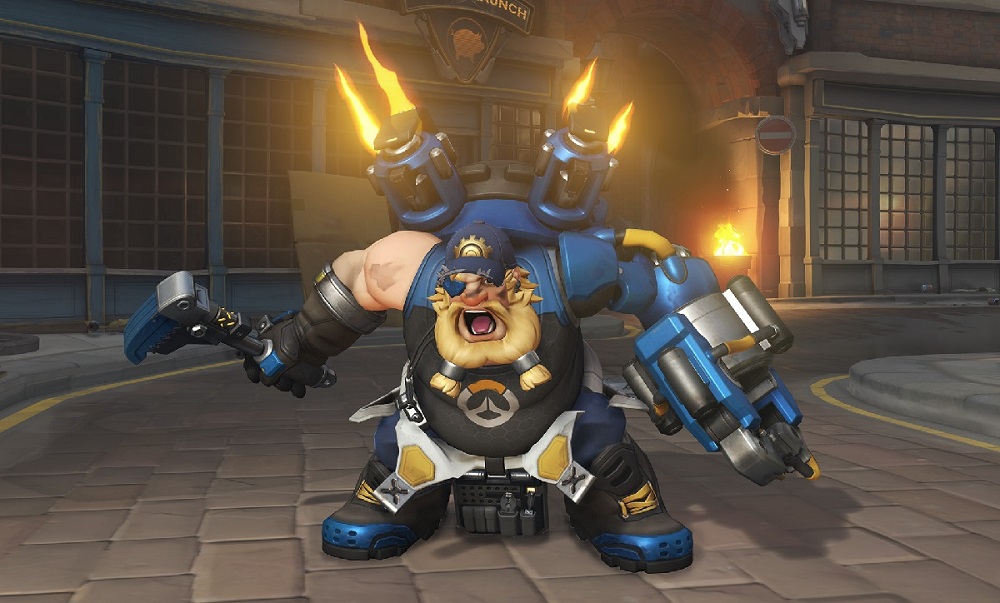 An energetic Chief Engineer preparing for battle
Have you ever wondered what Torbjorn would look like in his prime? Look no further than the Chief Engineer Lindholm skin, which has a young Torbjorn clad in gear from the early days of Overwatch.
What makes this skin awesome:
Released with the Overwatch Uprising Co-op mission, the Chief Engineer skin is fully loaded with Overwatch lore
Comes with his original Overwatch outfit, showing off the little details that made these characters symbolic
Finally reveals to players what Torbjorn looked like in his younger years 
How to get Chief Engineer Lindholm: Since this is Torbjorn from the past, players will need to wait for the Archives event to purchase this skin for 1000 credits.
See Chief Engineer Lindholm in Action:
Chief Engineer Lindholm Gameplay
Skin Rating: 9.4/10
2. Magni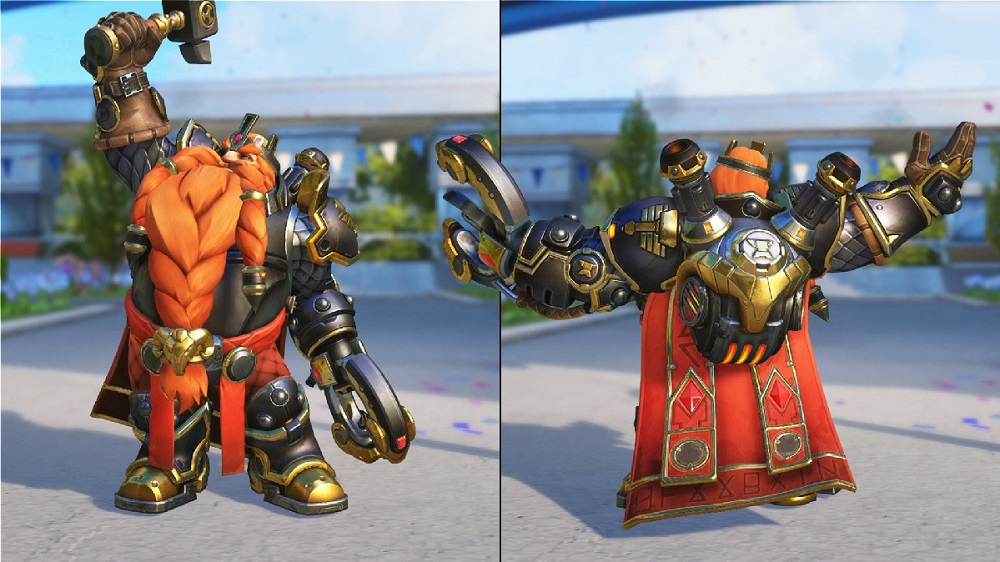 Magni Torbjorn in his full 360 glory
The true king of all dwarves, it was difficult not to place Magni as the number one skin. Released with the Blizzard World update, Magni gives players a revamped Torbjorn with a World of Warcraft twist.
What makes this skin awesome:
Representing a cross-over of magnanimous proportions, Magni combines old school WoW with the newer world of Overwatch
Lord over the objective as Magni, covering critical choke points with your royal torrent of magma
Along with a matching red beard and cape, Magni's golden undertones are a perfect match for a golden weapon
How to get Magni: A king should always be available to his people, and Magni is no exception as players can snag this skin anytime for 1000 credits.
See Magni in Action:
Magni Gameplay
Skin Rating: 9.6
1. Surf 'n' Splash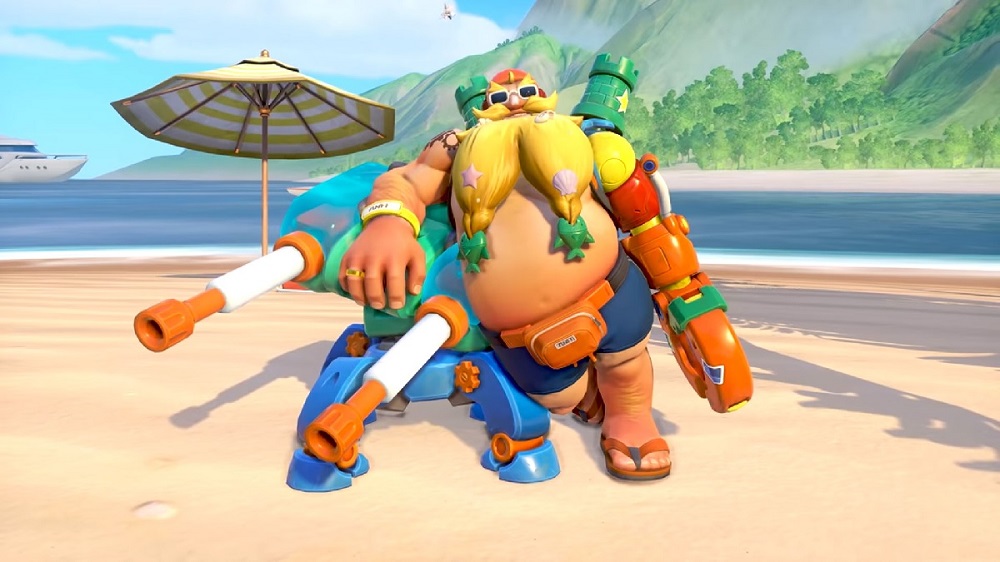 The famous dwarf getting some much-deserved sunshine and relaxation
At the end of the day, there really wasn't much debate when it came to the number one Torbjorn skin. Available during the Summer Games event, Surf 'n' Splash Torbjorn gives players all they could ever want from a dwarf on vacation.
What makes this skin awesome:
Tons of cool details, from flip-flop sound effects to his water gun turret
The glorious bareness of this skin will most likely distract the enemy team, leading to crucial eliminations and victorious team fights
It's the only skin that shows Torbjorn free and ready for a cool dip in the ocean, starkly contrasting against his normal grumpy persona
How to get Surf 'n' Splash: Do yourself a favor and make sure to mark Summer Games on your calendar. That way you won't miss out on purchasing Surf 'n' Splash Torbjorn for 1000 credits.
See Surf 'n' Splash in Action:
Surf 'n' Splash Gameplay
Skin Rating: 9.9/10
You may also be interested in:
Image Gallery