[Top 10] Overwatch 2 Best Ana Skins That Look Freakin' Awesome
Updated: 17 Jan 2023 4:57 am
Ana shows off her new Olympic skin
Why Ana Is Popular
Ana is one of the most popular support heroes right now, if not the most popular. She is dominating ranked and casual games alike due to her versatile kit and high healing. Since she's so popular, you should hop on the train and learn how to play her if you haven't already. When playing her, it makes sense that you should be stylish too. To be a stylish Ana player, you should pick out a fashionable skin that makes you stand out.
10. Wasteland (1000 Credits)
Wasteland Ana gets ready for the apocalypse
See wasteland in action: 
If you saw my article on Baptiste, you'll know I have a thing for wasteland skins. Yes, the main reason is because they remind me of the Fallout series, but another reason is that the skins always look amazing. Wasteland skins have so much potential to show off rusted armor, cool color schemes, and unique weapons that other skins don't have the chance to.
Ana is a cool and calm grandma sniper. This skin makes her embrace her personality even more. Ana is personally my favorite character in the game due to her wittiness and wisdom, and this skin brings them out of her even more. I can imagine Ana taking on the wasteland without batting an eye.
If you have nostalgia for the Fallout games, or if you're like me and like wasteland skins, then you should try Ana's take on the wasteland.
How To Get Wasteland
Wasteland is one of Ana's legendary skins. All you have to do is get enough credits to purchase the legendary skin.
9. Botanist (Battle Pass)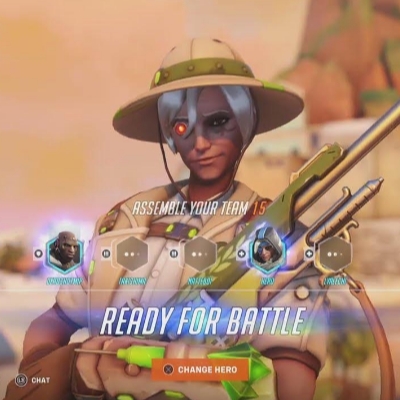 Botanist Ana is ready to heal her team
See botanist in action: 
I'll be honest, botanist is not one of my favorite Ana skins. Compared to her other amazing legendary skins, this one felt underwhelming to me. I considered giving this a ten, but the amount of detail put into it is something to be commended. So, although I personally am not a big fan, I can appreciate the details and work put into it.
There's something that feels off about it to me, and I think it's with the neck. We don't see Ana's neck too often. There's always been armor or a scarf or something to cover it, and now it's exposed. It throws me off a bit, and I'm also not a fan of the hair they gave her.
Otherwise, the skin has a lot of detail, especially on the weapon. It's hard to see, but you can notice little leaf patterns on the side of the rifle in the picture above. The bright green nano boost also adds to the botanist feel Blizzard was going for. If you like detailed skins, then the botanist skin is for you.
How To Get Botanist
Unfortunately, this skin was a battle pass exclusive during season 1. If you didn't get it during season 1, you can't get it anymore.
8. Cabana (1000 Credits)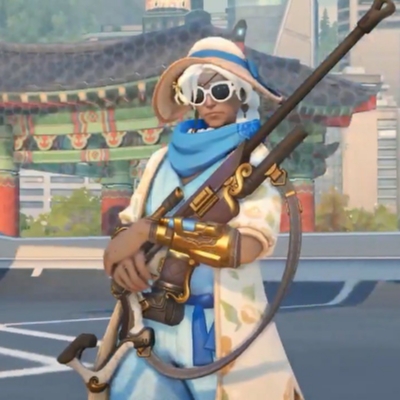 Grandma Ana looks adorable in her cute outfit
See cabana in action: 
Cabana is another skin that feels lame when compared to her other skins. However, seeing Ana dressed up like that fills me with joy when I see the cabana skin. In this skin, Ana feels like a grandmother living her best life. How can you not enjoy looking at a skin like that?
This is a fun skin, to say the least. The funky outfit and bright colors make Ana look like a comedic grandma trying to be serious. I can't take her seriously with that flower in her hair and that giant hat drooping on her head. Beyond that, her entire outfit is too colorful for me to take her seriously.
Ana's cabana skin is one of her best due to how silly it is. Seeing as Overwatch 2 is a silly game, it's great that there are skins that embrace the funny side of Overwatch. If you like summer games skins, then try cabana.
How To Get Cabana
Cabana is a summer games skin. To get this skin, you have to buy it when it becomes available during the summer games event.
7. Captain Amari (1000 Credits)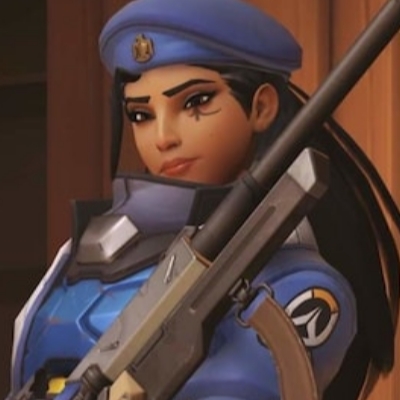 Captain Amari stares off into the distance on Hanamura
See Captain Amari in action: 
I must admit, the Captain Amari skin is my second favorite Ana skin. You may be wondering why it's so low if I love it so much. Well, it's because Ana has so many awesome skins that I felt it'd be a crime to let them go unappreciated. This skin is old but a classic, and I think everyone should play with it at least once.
Captain Amari is one of the best skins when it comes to lore. It shows Ana before she lost her eye to Widowmaker, and it drastically changes her appearance because of it. Although she still has her armor and rifle, Ana now looks much younger and reflects the Captain Amari we've read about in the lore.
If you're someone who likes lore-related skins, then you should try out the Captain Amari skin.
How To Get Captain Amari
Captain Amari is one of Ana's first legendary skins. To get it, get enough credits and purchase it.
6. Mummy (1000 Credits)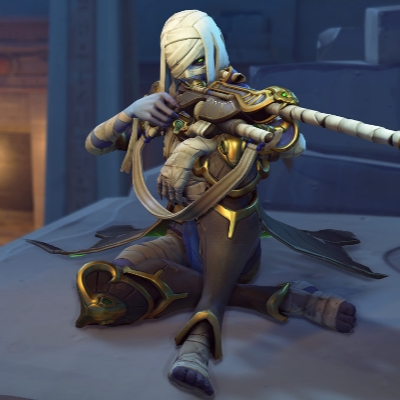 Mummy Ana gets ready to snipe her foes
See mummy in action: 
Because of how well-made it is, Mummy just edged out Captain Amari for this spot. This skin is beautiful. From the glowing neon inside of her cape to the look of the gun, the Ana mummy skin has it all.
This is one of my favorite skins due to how detailed it is. It's one of Ana's most detailed skins. The wrappings covering her face, arms, and even rifle are perfect. The rifle looks really nice, and to top it all off, Ana has her toes out.
Okay, I could have phrased that better. She has wrapping around her toes as well, which sells the mummy look she's going for. But seriously, half of the maps are in the freezing cold. Does Ana want to catch the flu?
How To Get Mummy
Mummy is a Halloween skin. To get this skin, you have to purchase it from the store when the Halloween event comes back.
5. Haroeris (Overwatch League)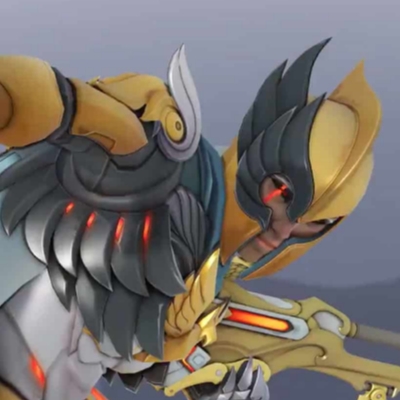 Ana wears her God-like armor to take down her enemies
See haroeris in action: 
I'm not going to lie; it took me three times to make sure I spelled the skin name right. This skin is super rare. I've played Overwatch since launch, but I've never seen this skin. I had actually never heard of it until doing research for this list, and I was shocked to learn of its existence.
I'm glad I found out about this skin's existence. To be honest, it's cool. The helmet and wings give off an almost demonic vibe. Seeing as the gold is accented by a fierce red, it's safe to assume Ana isn't messing around whenever she's wearing this skin.
Although this skin is rare, that's what makes it even better. The golden hues mixed with the mythology theme make this skin a hidden gem you should try if you want to look awesome while charging into battle.
How To Get Haroeris
This skin was an OWL Summer Showdown exclusive, meaning you can no longer get it. There may be a time in the future where you can get it, but nothing has been confirmed.
4. Corsair (1000 Credits)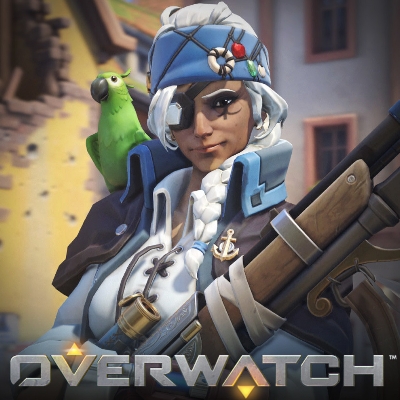 Pirate Ana warmly smiles
See corsair in action: 
Okay, I'll admit, this skin is probably higher than it should be. I have nostalgia for it since it was the first legendary Ana skin I really played with. It brings me back to the old Overwatch days, playing the Halloween events with my earliest Overwatch friends. Thanks to that, I have this skin up higher than most of the others. However, that doesn't mean it isn't a great skin too.
This skin shows Ana as a pirate, and it's awesome. Seeing as Ana lost one of her eyes, the pirate theme is fitting for her. The eyepatch is funny but stylish, and the rifle itself looks amazing in first-person. As is the case with most guns in the game, Ana's corsair rifle looks even better when golden.
The rest of the skin was also well-designed, and the presence of the parrot is, of course, a nice touch. If you love the Halloween skins, then try using the corsair skin for Ana.
How To Get Corsair
Since this is a Halloween skin, you have to wait until the Halloween event to get it. When the Halloween event comes back, you can purchase it.
3. Snow Owl (1000 Credits)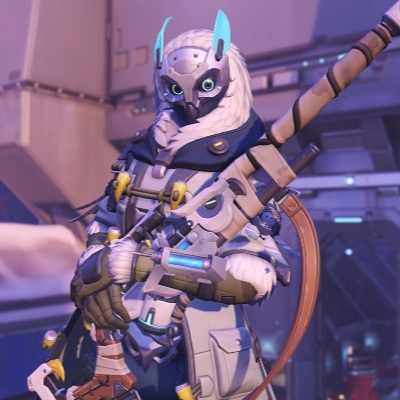 Ana wears a cute snow owl suit
See snow owl in action: 
This skin is awesome. There's no other way to put it: it's awesome. This skin is perfect for Ana, and when it first came out, it was one of the most creative skins in the game. It has the perfect balance of colors, and it has practical benefits since you can wear it in snowy environments. It's stylish and functional.
Look at how beautiful it is. The feathers stuffed around the skin make it look like Ana just walked out of Antarctica. Along with that, the mask and rifle are amazing. The mask looks like a mix between sci-fi technology and an actual owl. The rifle is satisfying to look at, and it looks even better with the golden weapon.
Overall, this skin is one of her best. The snow owl skin is perfect for those who like the winter wonderland skins.
How To Get Snow Owl
Snow owl is a winter wonderland skin. To get it, you need to purchase it during the winter wonderland event.
2. Night Owl (Overwatch Anniversary)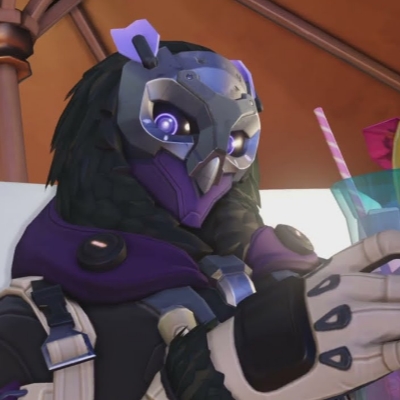 Night owl Ana enjoys a drink on the beach; yes, while wearing a fuzzy suit
See night owl in action: 
Once again, if you've seen my Baptiste article, you'll know I dislike the remixed Overwatch skins. I think most of them are lazy and an excuse not to be creative and make new skins. However, the night owl skin is sick. It's a dark take on the already awesome snow owl skin, and how can you not like that?
The night owl skin gives you the best of both worlds. It has a dark color scheme, and it can blend in with dark environments. The night owl skin is easily one of the best Ana skins due to how awesome the colors look blended together, along with the practical use the skin has.
If you're someone who enjoys darker skins, then the night owl skin is perfect for you.
How To Get Night Owl
Night owl is an Overwatch anniversary skin. Since it's a recent skin, the price will vary this year when the anniversary event comes around. You should be able to purchase it when the anniversary event comes back.
1. Sniper (1000 Credits)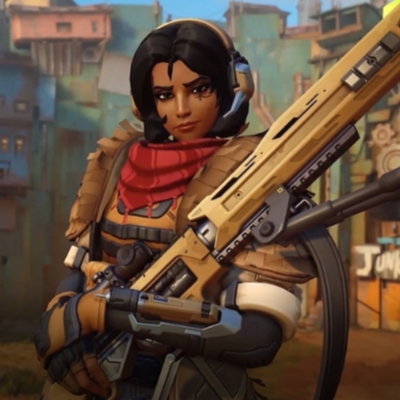 Sniper Ana is ready to take out all her enemies
See sniper in action: 
Remember when I said Captain Amari was my second favorite Ana skin? Well, sniper is my first. The reason why is not the skin itself, but rather the weapon. Ana's rifle looks so good in first person, which is why I put sniper at number one. As nice as skins are, it's a first-person game. You're not buying the skin for how it looks on the outside; you're buying it for how it looks while you're playing the game.
I'm a fan of guns that have thickness. This skin has a thick gun that looks immaculate when it's golden. As a golden Ana owner, this skin is perfect for a thick, golden gun with an awesome scope that you'll want to use 24/7.
Along with that, the rest of the skin is solid. It's not the most creative Ana skin, but it works for what the designers were going for. It's simple but effective, meaning if you like more plain skins, this one's for you.
How To Get Sniper
Sniper is an Overwatch archives skin. You can purchase it when the archives event comes back.
You May Also Be Interested In:
[Top 10] Best Overwatch DPS For Beginners
[Top 10] Best Overwatch Heroes For Competitive Play
Overwatch DPS Tier List [Overwatch Best And Worst DPS Revealed]
[Top 5] Overwatch Best Heroes For Solo Carry
[Top 10] Best Overwatch Heroes For Beginners That Are Powerful