Gwent: Best Faction [Guide to Picking]
Updated: 24 Jul 2020 2:14 am
Which round table will you sit at first?
Each of Gwent's Factions having differing tools to dispose of your adversaries. Strengths and weaknesses, which is best is mostly reliant on said tools. And you'll get to choose which is to your liking.
6. Syndicate (SY)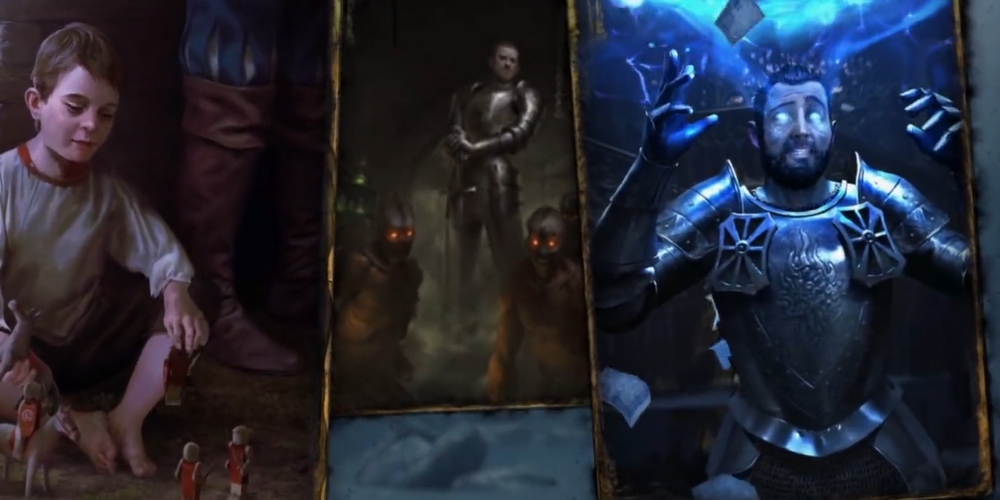 From toy soldiers to an army of mutant ones. 
The Witcher's criminal underground faction. A deck that is about exchanging money to your units to get things done. Acquiring stronger units and taking out opposition is all a matter of price. 
 Syndicate is great for: 
Swarming the opponent with enemy units to battle through. 
Midrange tactics, which is accountable for value of both your units and what lengths they will go once paid. 
Committing Crime, special cards and spells that strengthen units-deal damage and generate coins. 
​​5. Northern Realms (NR)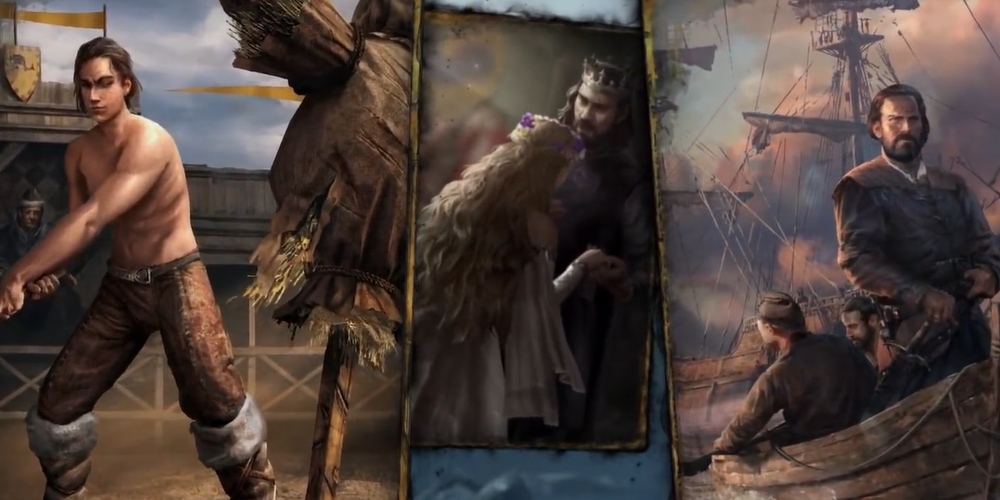 A prince that will become king after becoming an outcast.
A governing body in the reality of The Witcher, one that is at war with itself. When a compromise is struck to strike down a common foe this faction is formattable. Mostly comprised of human units, its strength lies in executing strong plays near the end of combat. 
Northern Realms is great for: 
Engine control, units that actively attack and weaken opponent units though they need protection they can easily win for you. 
Orders, which is a way to enhance the units on the field. 
But orders can also activate attacks on enemies along with the enhancement of unit power.
4. Nilfgaard(NG)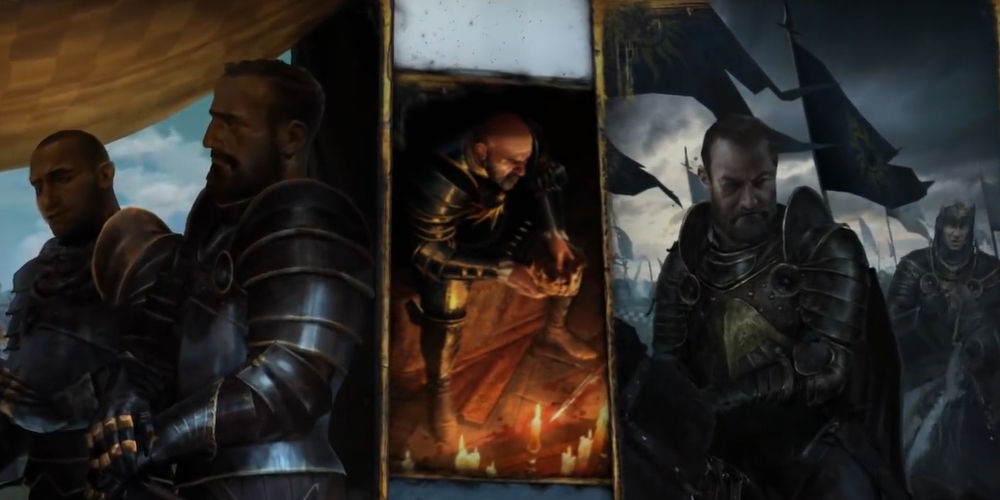 Lowly soldiers can have ideals of their own, just ask The Usurper.
The most powerful empire in The Witcher, using spies and soldiers as the pawns. That turn into powerful pieces when they reach their most affective place on the enemy's board. Easily the most infiltrating Faction. 
Nilfgaard is great for: 
Soldier units that work with incredible synergy. 
Control, ability to play long games, much in the vein of seeing how stressed you can get your opponent without losing too many of your own resources. 
Flexibility of play, if you like brute force or dismantling your opponent's strategies.
3. Scoia'Tael(ST)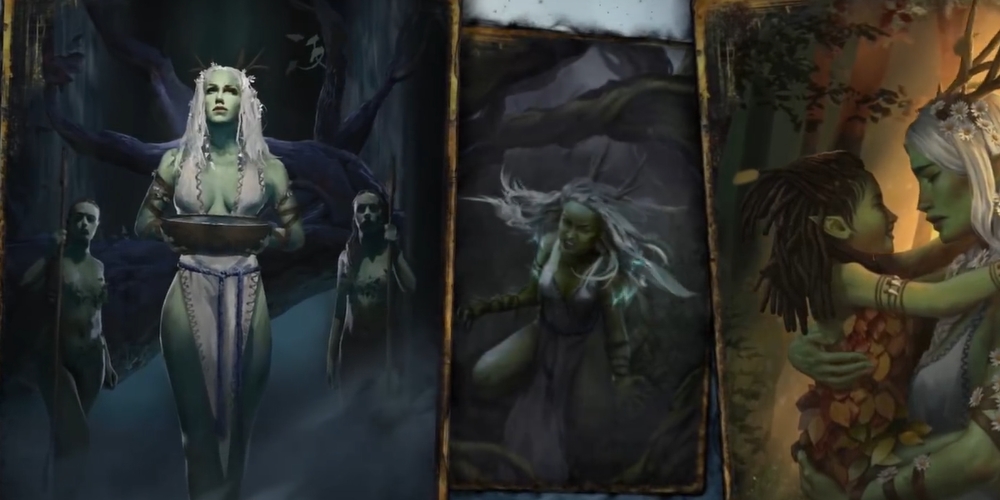 This young Dryad tried to accept humans, until her child was killed by them.
The Witcher's discriminated against faction, humanity leaving a rather nasty impression. Elven, Dwarven and Dryad as the primary members within this army. You will be in command of forces that seek freedom and self-preservation. 
Socia'Tael is great for: 
Movement, allowing your enemy units to flee to less affective positions. 
Harmony amongst its' different units strengthens them as a whole. 
Versatility in its mechanics do to having singular/one of a kind units adds to the Harmony impact in the deck and movement keeps your opponent's off balance.
2. Monsters (MO)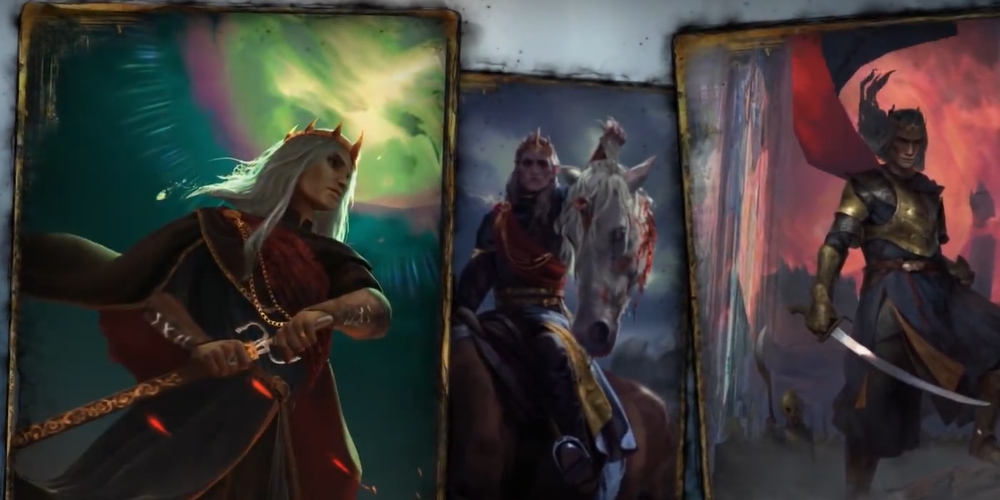 Elegant Aen Elle, King Auberon, what masters of conquest and bloodshed.
A faction of beasts, some may look majestic yet they seek domination in one form or another. The Witcher's beasties, able to multiply and devour. A very self-evident gathering of interesting creatures. 
Monsters are great for: 
Thrive, stronger units strengthen the weaker units by 1. 
Deathwish, abilities that benefit you when that unit with this gift is killed, usually by another unit Consuming it. 
Recommended for starters and definitely easy use, since all you got to do is build your side with numbers.
1. Skellige(SK)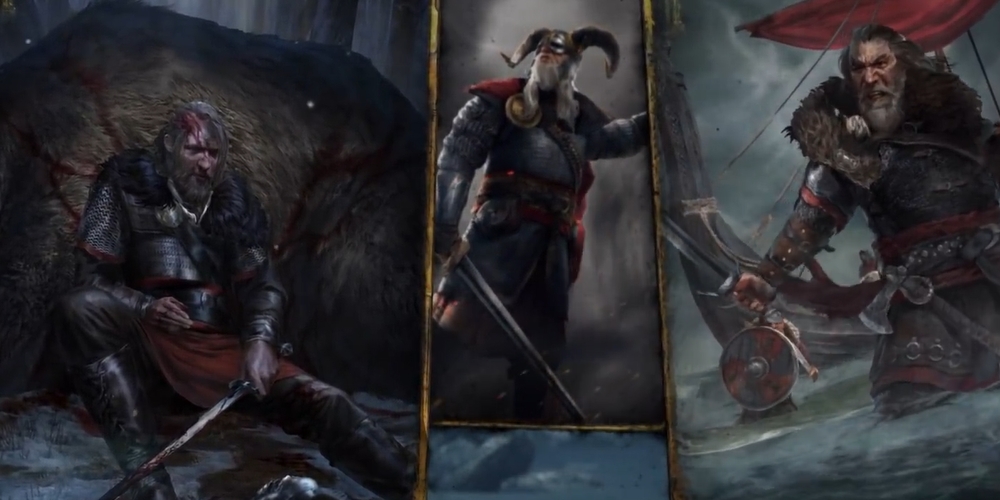 Fought a bear nearly losing his life, to become a fearless terror on the battlefield.
This faction is all about raiding anything and everything. And pain is your ally with this group of ravagers. You are the eye of the storm with these units, heed the call and fulfill your bloodthirst. 
Skellige is great for: 
Making use of units from the graveyard with greater affects. 
And its strength lies in its ability to gain advantage through damage, on enemies and allies. 
Powerful cards will find you as you play your units to the fullest.
You May Also Be Interested In:
[Top 25] Gwent Best Cards That Wreck Hard!
[Top 5] Gwent Best Monster Decks
[Top 5] Gwent Best Starter Decks
[Top 10] Best Gwent Decks That Wreck Hard!
Image Gallery