Top 11 Games Like Subnautica (Games Better Than Subnautica In Their Own Way)
Updated: 14 Feb 2019 7:35 pm
Have a need for survival after you've finished exploring the murky depths of Subnautica? Lucky for you there's a lot more where that came from!
So, you've finished Subnautica but it feels bitter sweet.  How in the world are you going to satiate your need for the thrill of survival now?  Luckily there are a plethora of great survival games on the market for your enjoyment.  In this article, you'll find 11 games to satisfy all your survival needs.
11) Stranded Deep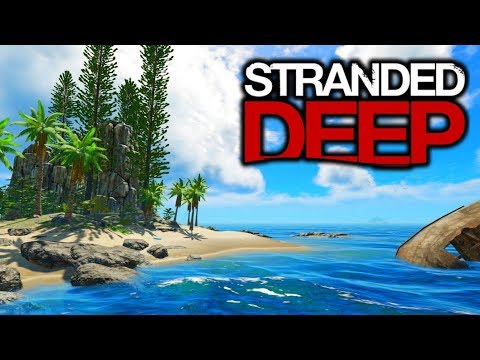 Stranded Deep Gameplay 
Step in to the shoes of someone fresh out of a violent plane crash, marooned on an island in the middle of the ocean.  This isolated patch of land won't sustain you forever however.  To survive, you must harness nature's resources and craft the tools you need.  Travel to new islands, explore desolate shipwrecks, and defend yourself from the monsters in the deep.  And try not to piss yourself in the process, the ocean is a scary place.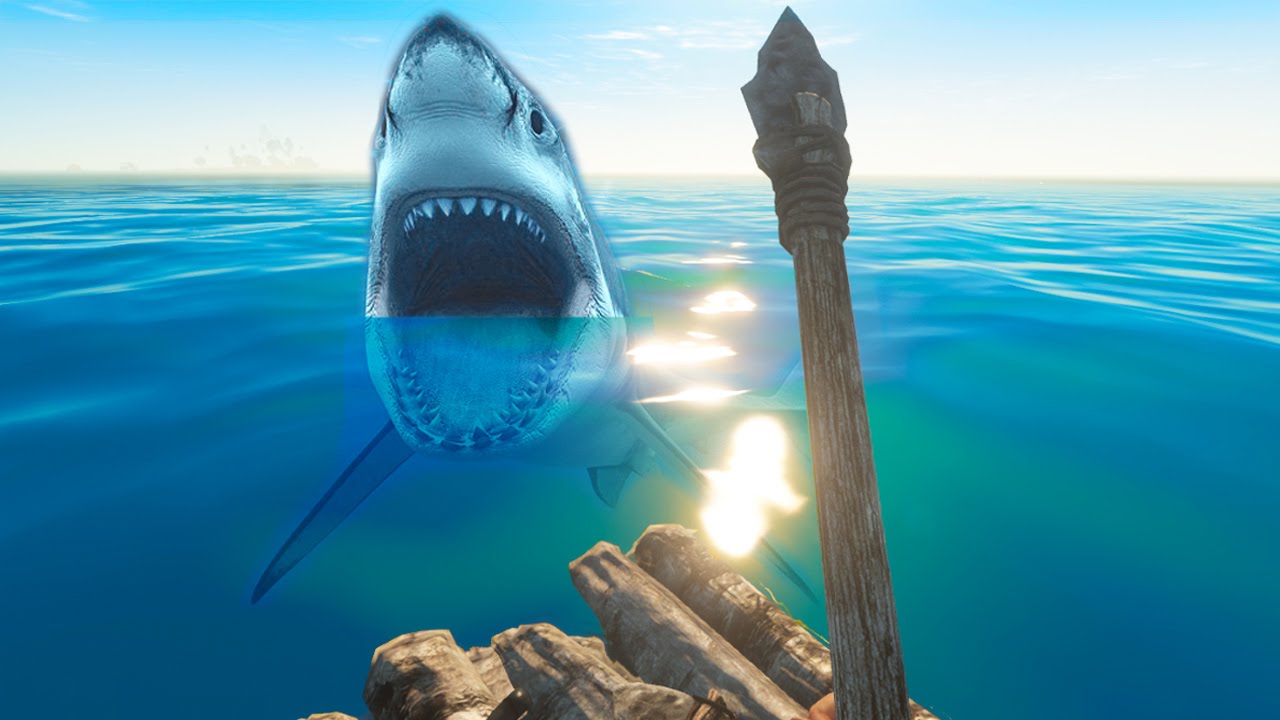 Fend off shark attacks as you attempt to sail to a new island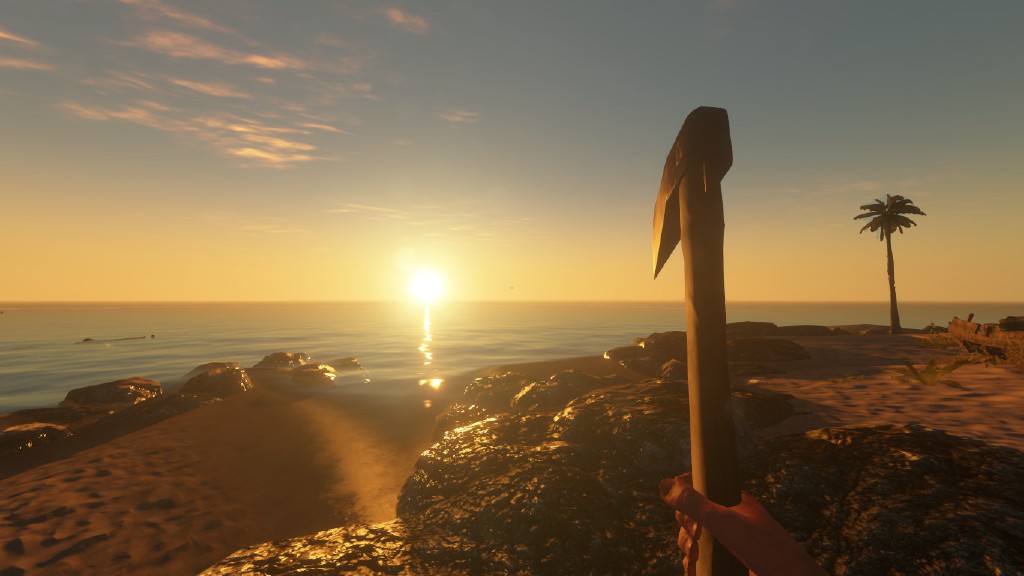 Enjoy a beautifully crafted environment as you find resources to survive
10) Green Hell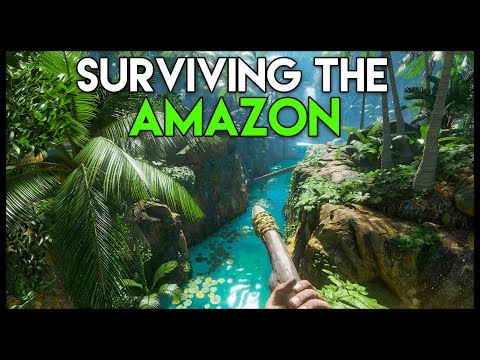 Green Hell Gameplay
Venturing away from the Pacific, we now find ourselves in a rainforest chock full of things that want you dead.  Make yourself a weapon to defend yourself from predators and hostile tribal warriors.  As well as the physical battle for survival, you'll also have to struggle through the devastating mental effects of solitude and fear as you struggle to maintain your sanity in the depths of the Amazon.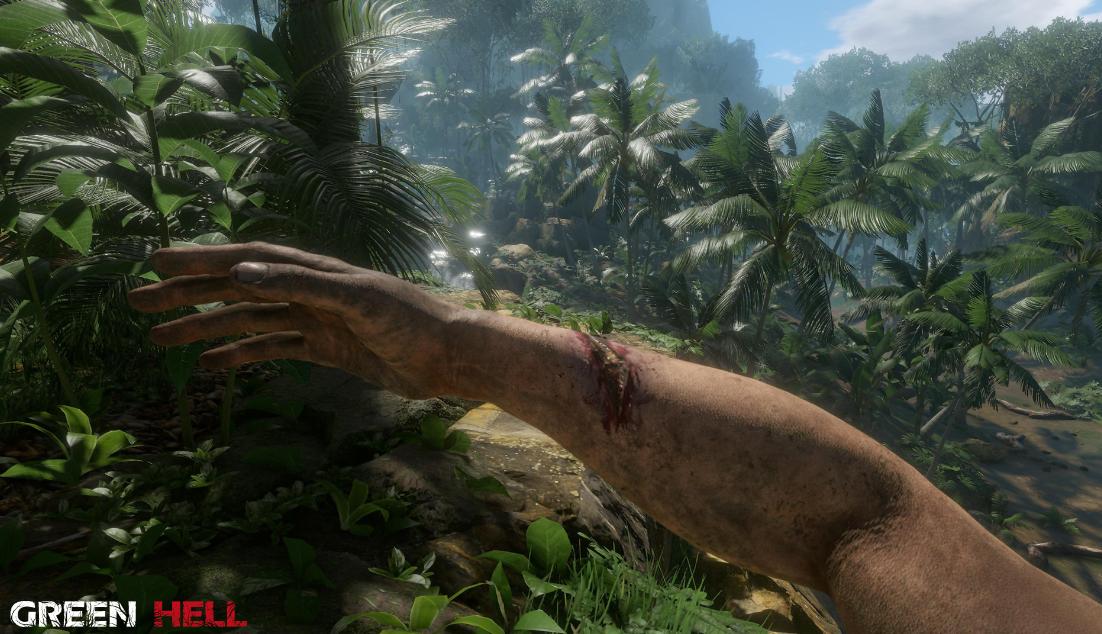 Battle against nature as you try and find the items you need to survive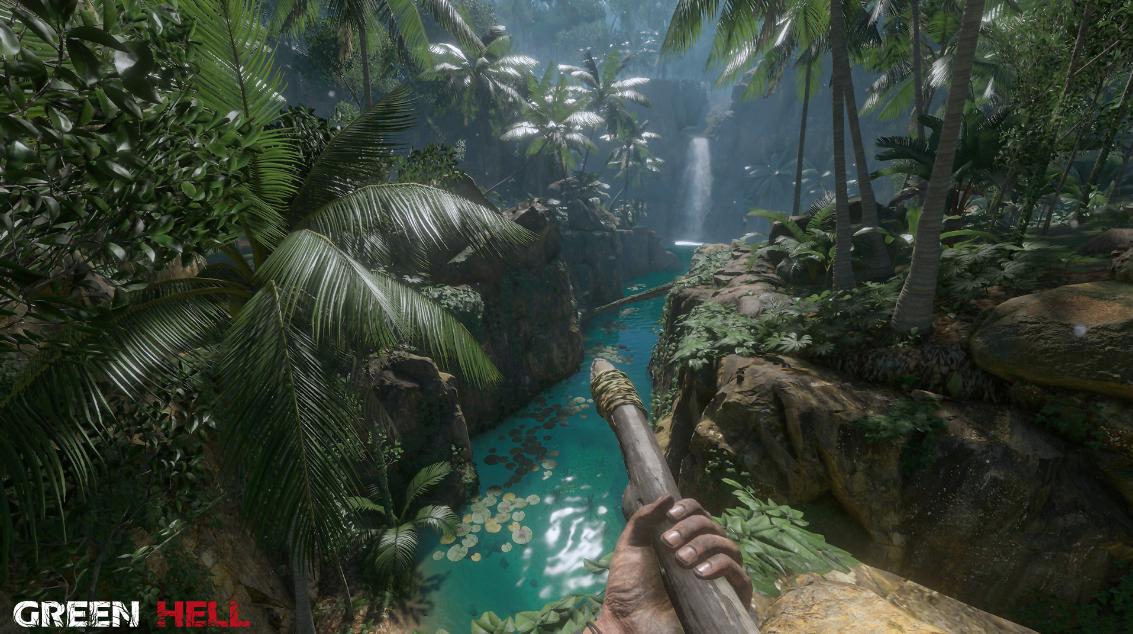 Traverse the Amazon Rainforest and uncover the dark secrets it holds
9) Raft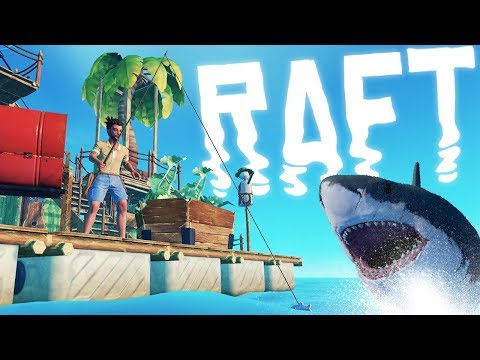 Raft Gameplay
Contrasting our last two games' darker atmosphere, Raft features a brighter and more stylistic graphics style.  You start on a small raft armed with nothing but a hook attached to a rope and access to an ocean filled to the brim with junk.  Use your trusty hook to catch and reel in all the trash you can carry to expand and improve your naval home.  Fend off sharks, who love nothing more than to ruin a new part of your raft you just created, and explore gorgeous islands as you build your floating Utopia.
Use your hook to grapple resources you need to upgrade your raft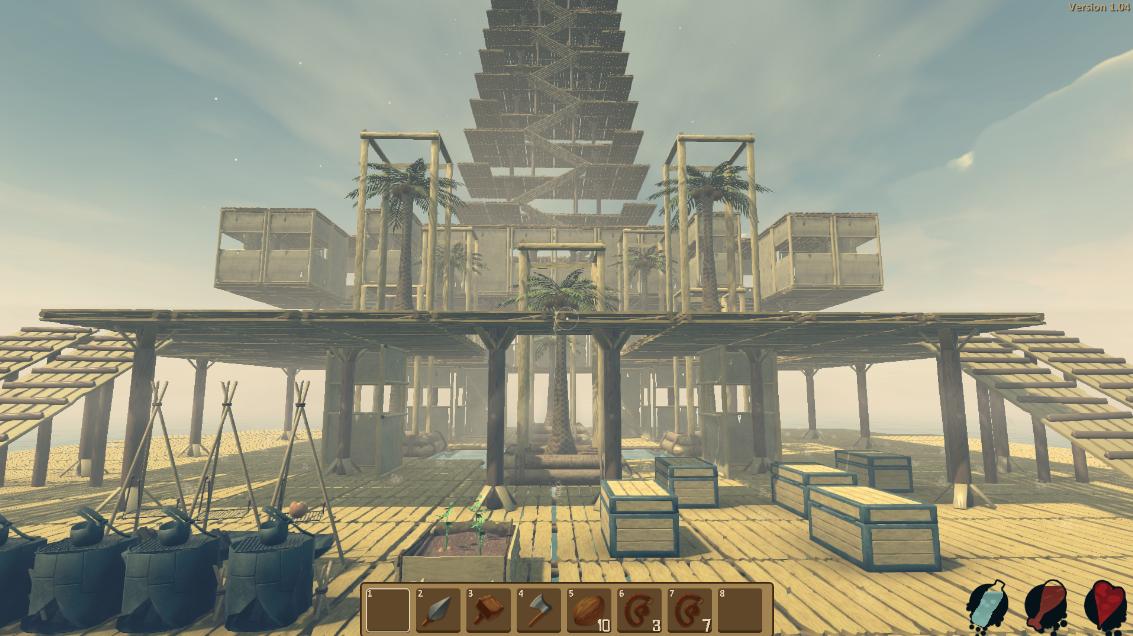 When building your raft, your only limit is your imagination!
8) 7 Days to Die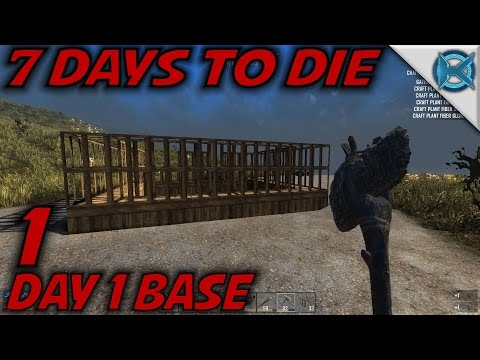 7 Days to Die Gameplay
Now that we've interspersed our lovely game suggestions with a bright, happy game, next up we have a game that dubs itself; "Zombie Horde Survival Experience."  Use the extremely detailed, albeit not super realistic, character creator to make your very own survivor to face off against the wilderness and the creatures it holds.  You can do anything from create and defend your sanctuary or team up with friends to strike back against the walking dead.  With no shortage of things to do or places to explore, hours will be lost in this immersive survival experience.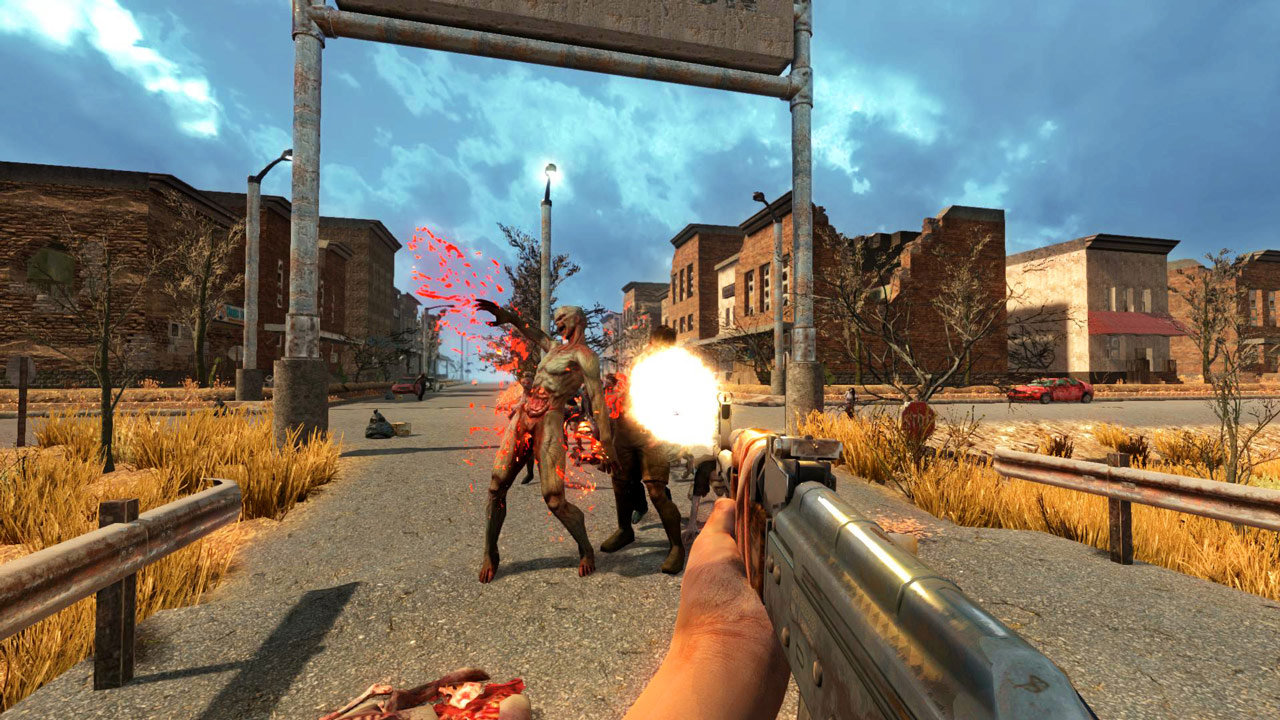 Do battle against the undead in addition to your fight against nature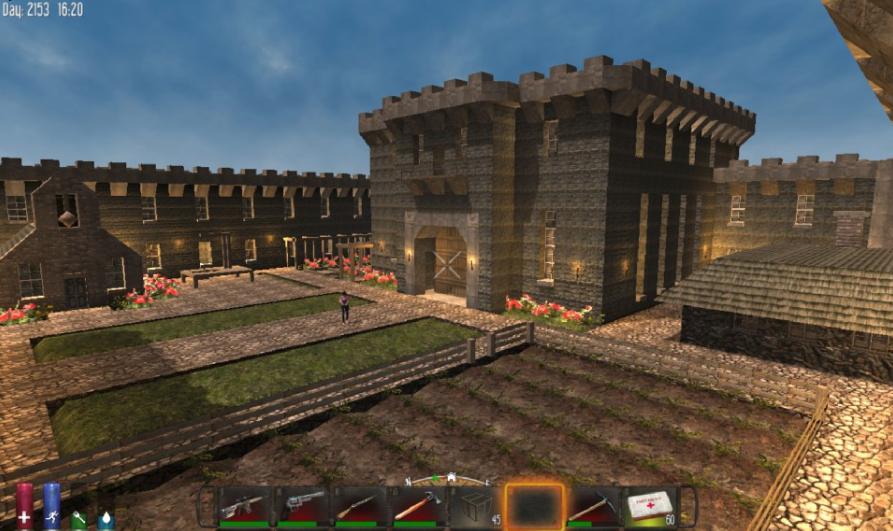 Use your tools to build the base of your dreams!
7) ARK: Survival Evolved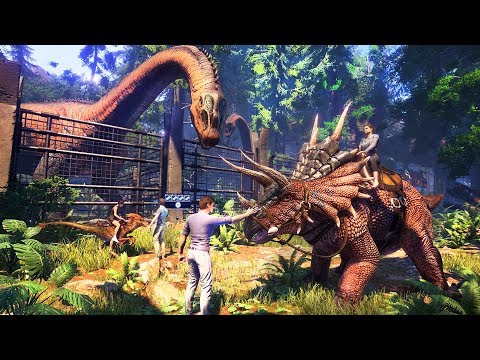 ARK: Survival Evolved Gameplay
Future! Dinosaurs! Ridiculously disproportioned character creation!  Jump into a world that makes no sense in the most wildly fun way possible.  Craft yourself some tools and make yourself a hut as you attempt to make this primeval world yours.  Go ahead and tame a raptor, ride it into battle, be a badass.  Whether you want to dive into the sea and go toe to tooth with a Megalodon, or summon a gargantuan titan to slay, enjoy a massive world with even more immense threats.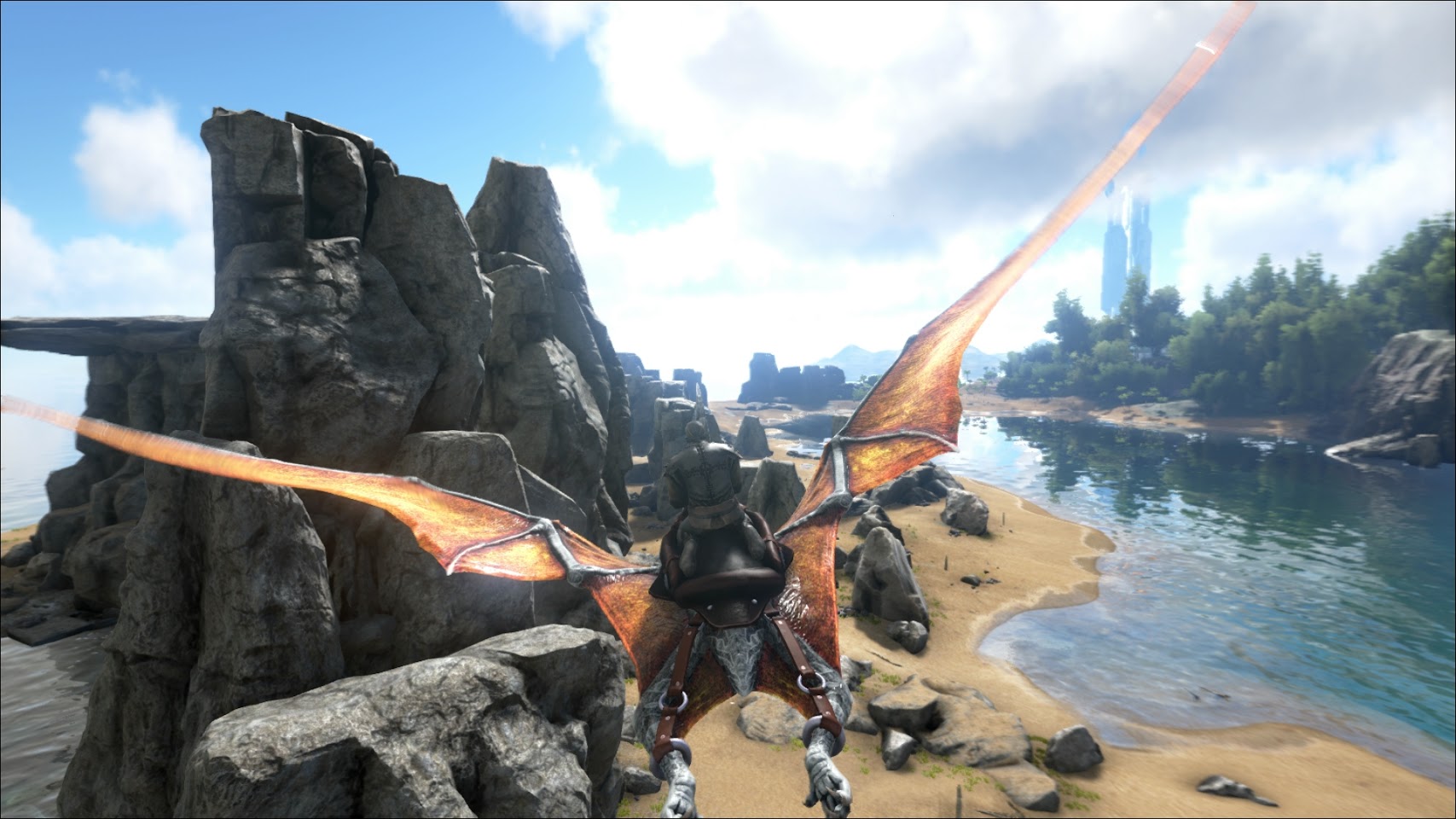 Tame dinosaurs and ride them in to battle to dominate your foes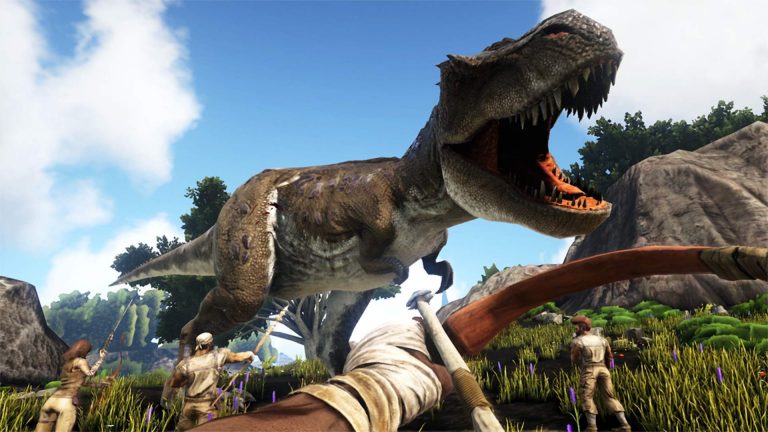 Team up with your friends to take out big threats
6) Dead Island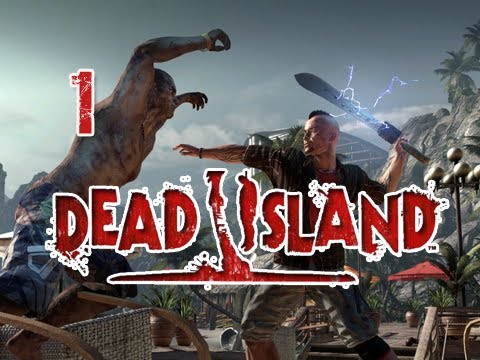 Dead Island Gameplay
An oldie but a goodie, Dead Island drops you into an insane tropical party, drinking, having fun… that is until a zombie apocalypse decides to pop up, ah Hollywood influences.  You wake up from your killer hangover to an abandoned and blood-stained hotel.  Like any normal human being, loot your surroundings, craft some badass weaponry, and bash in some zombie skulls in your quest to survive.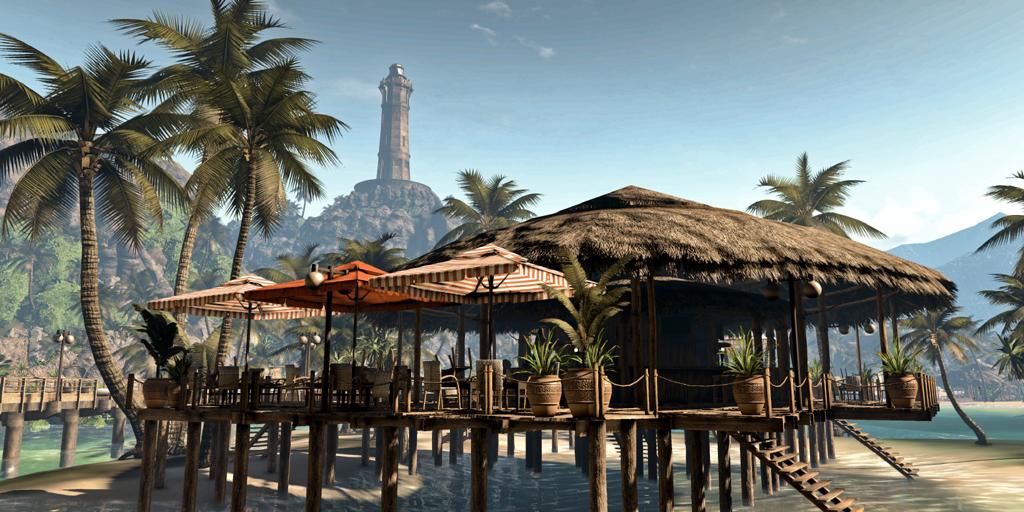 Explore tropical destinations during your tenure on the island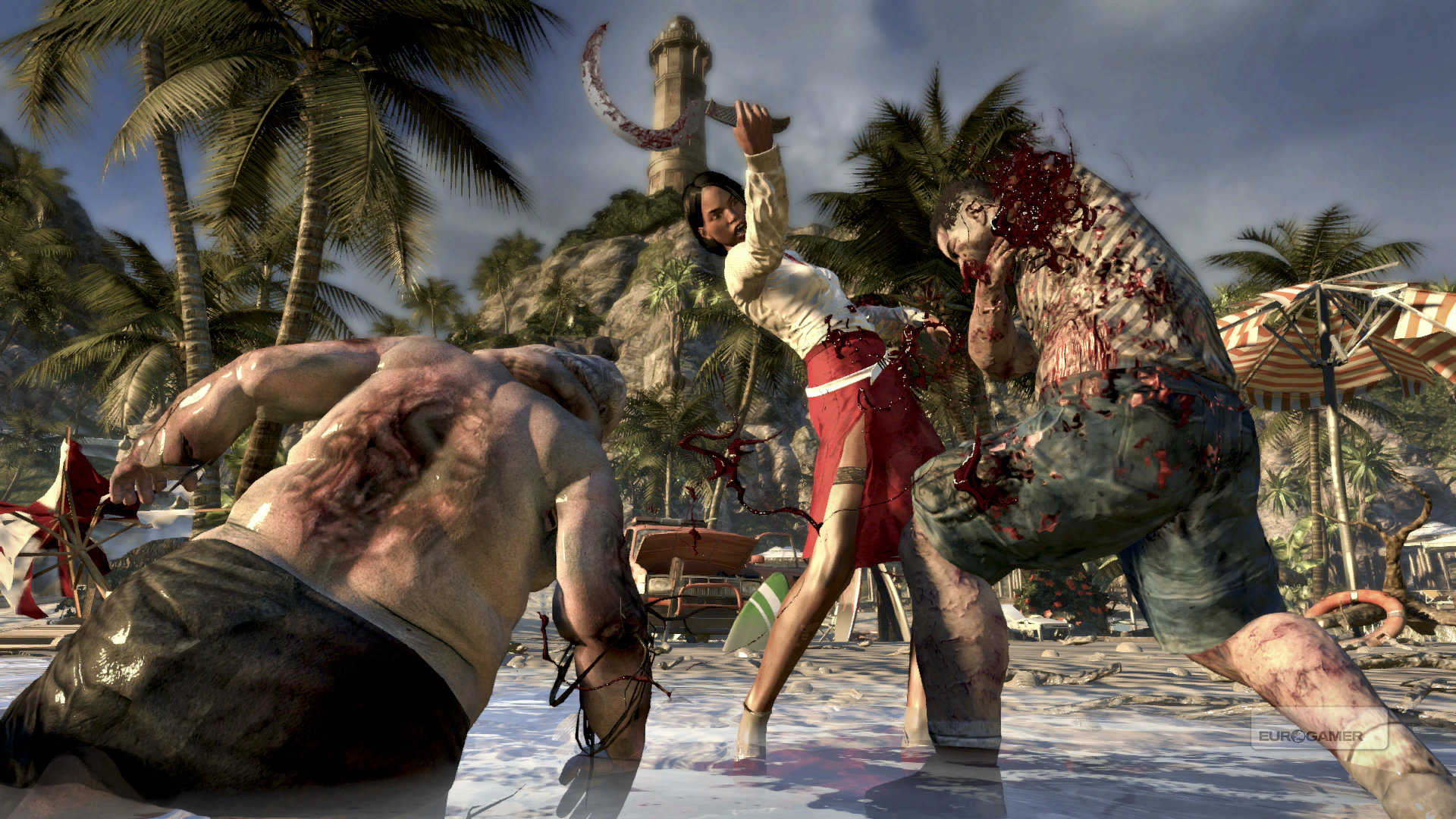 Slash your way through hordes of zombies with weapons you craft with resources from the environment
5) Breathedge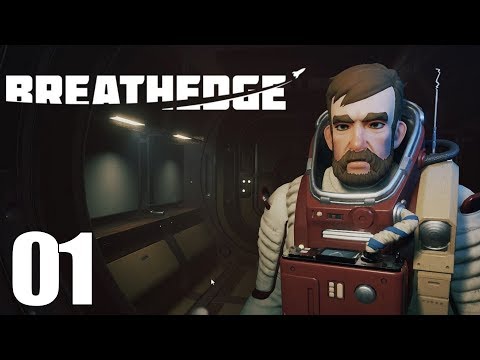 Breathedge Gameplay
A welcome break of comedy in our list, Breathedge takes place in the final frontier.  This title is much more story heavy than the other games and loads more lenient in the comedy department.  Fly around the wreckage of your massive space frigate to find valuable resources, blueprints to create new tools, admire the outstanding scenery in the depths of space, and meet some hilarious characters to keep you company in the lonely expanse of vacuum.  Make sure you watch your oxygen levels though, breathing is important sometimes.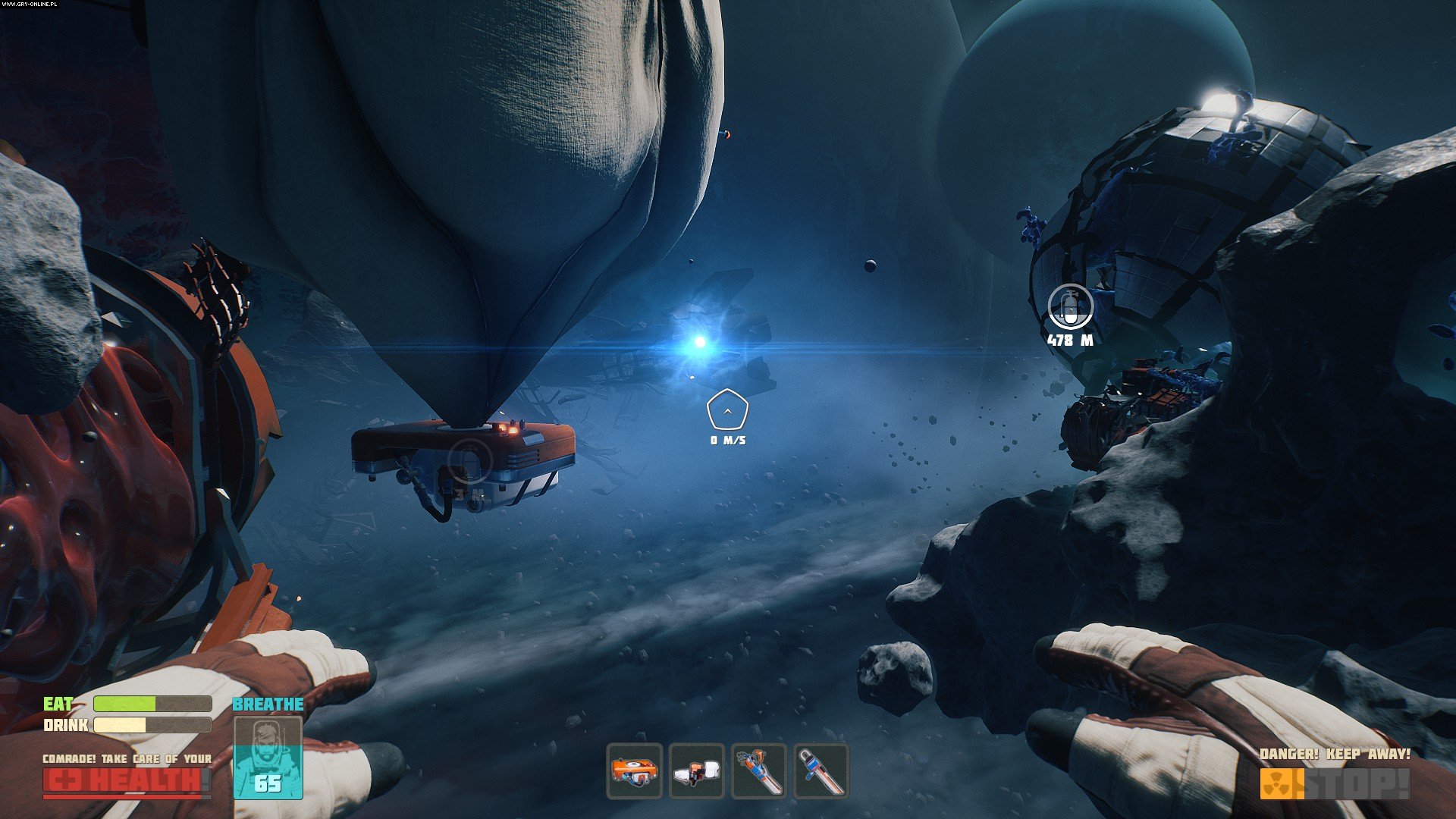 Scavenge the wreckage of your ship for resources essential for survival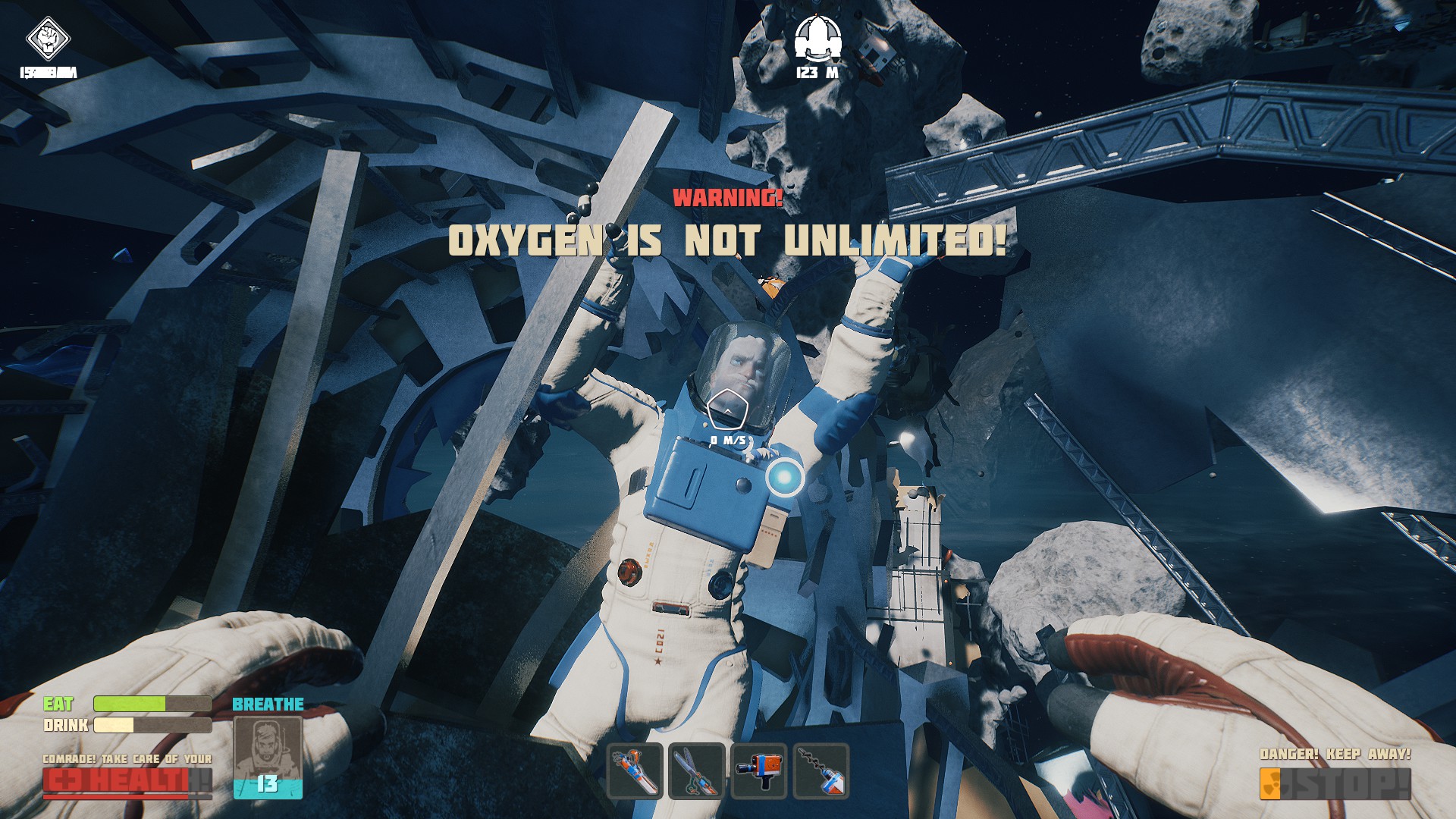 Unravel a hysterical space conspiracy as you explore your section of space
4) Farsky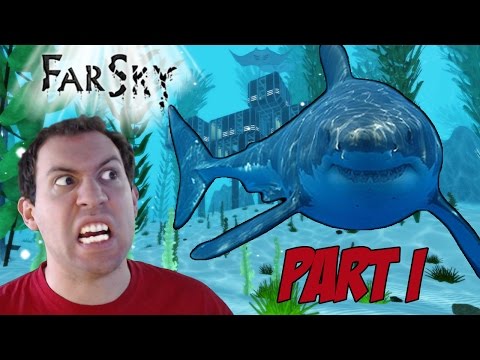 Farsky Gameplay
Marooned on the seafloor with no way to reach the surface, your mission is to repair your submarine and swim… sail?  Whatever it is you do in a submarine to get to safety.  The most similar game to Subnautica on this list, it does have its very notable differences.  For one, you have much more oxygen to explore with, and explore you will!  In the rich, diverse marine environment, you'll never be out of nooks and crannies to explore in your quest to achieve rescue.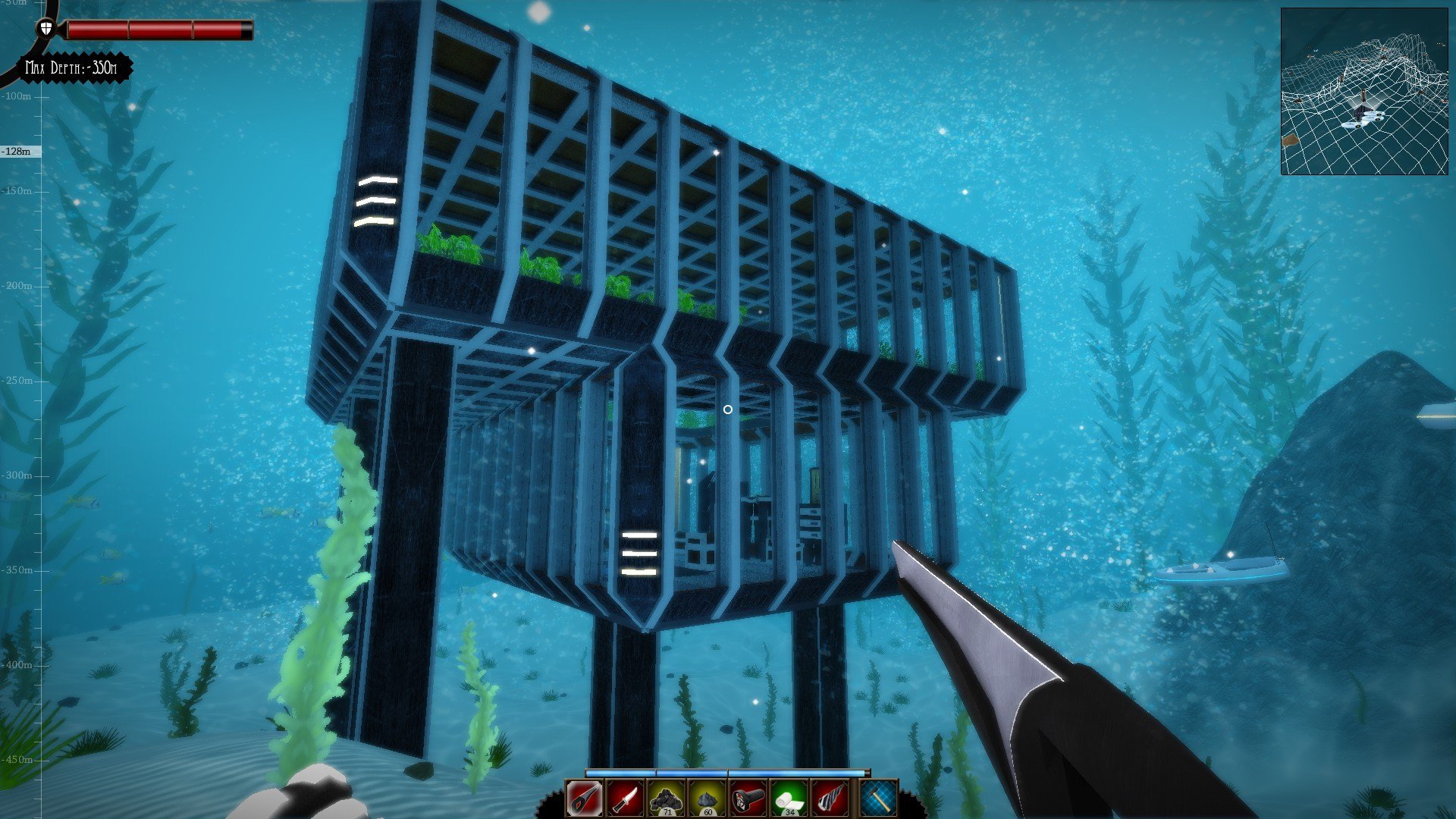 Expand your base with resources from the sea floor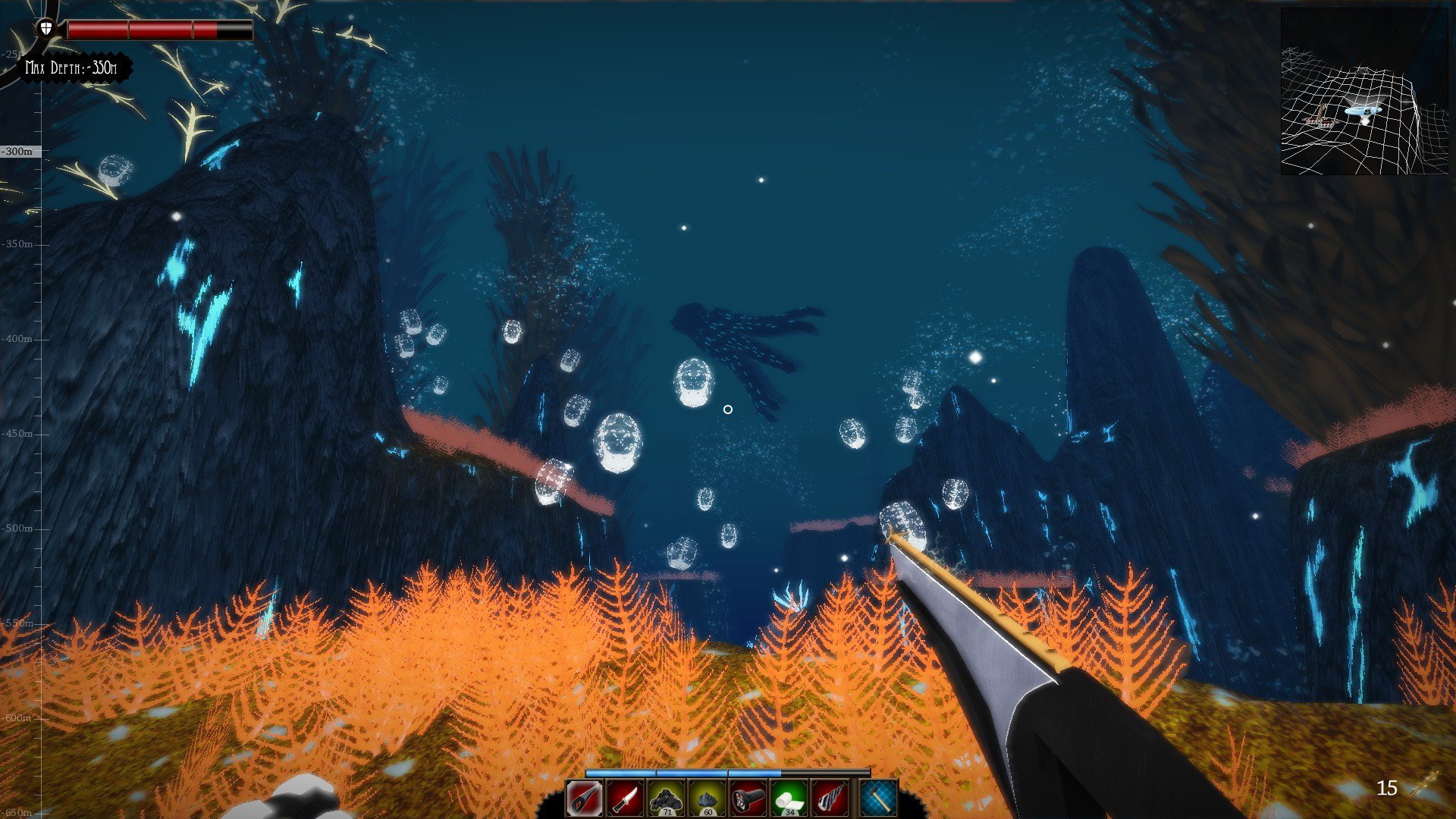 Be wary of dangerous predators if you dare to venture out at night
3) Star Citizen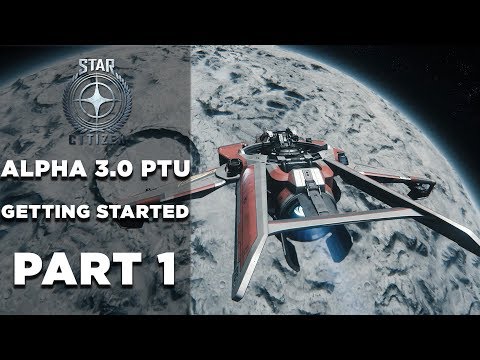 Star Citizen Gameplay
Another title set in the deep expanse of space, Star Citizen is by far the most visually stunning game on this list, despite having more bugs than a mattress in a 10$ a night hotel.  The models, atmosphere, and backgrounds are absolutely beautiful.  Fly around the massive frontier of space in your own space craft, manage your missions and friends, and do battle with other ships in epic dogfights.  This game strays a bit from the survival genre but still unquestionably deserves your attention.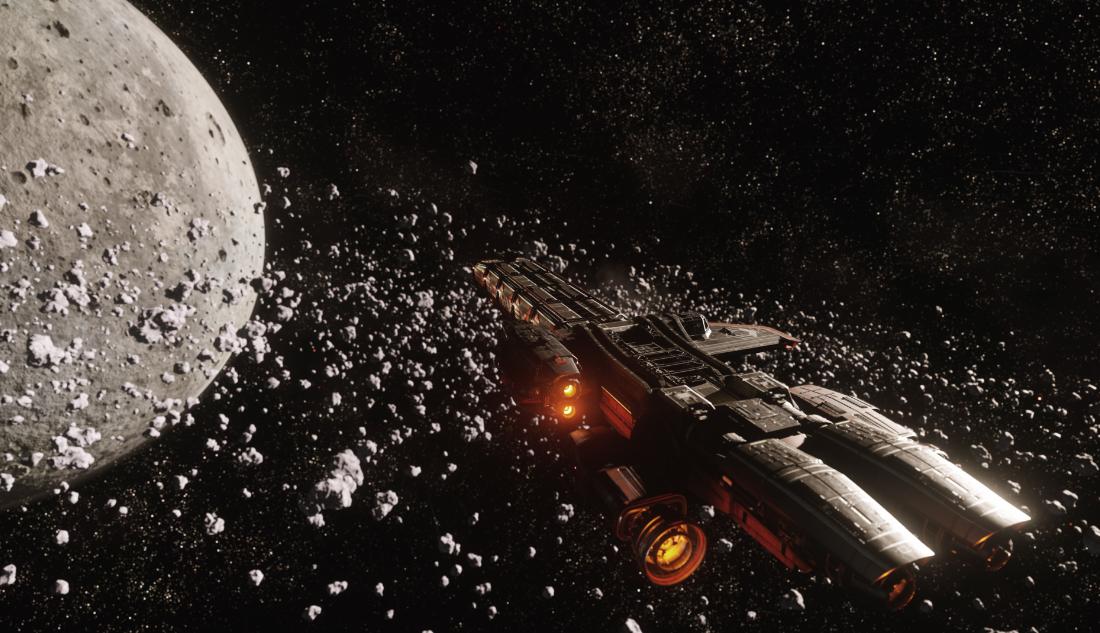 Navigate asteroid fields as you travel to one of the countless destinations in Star Citizen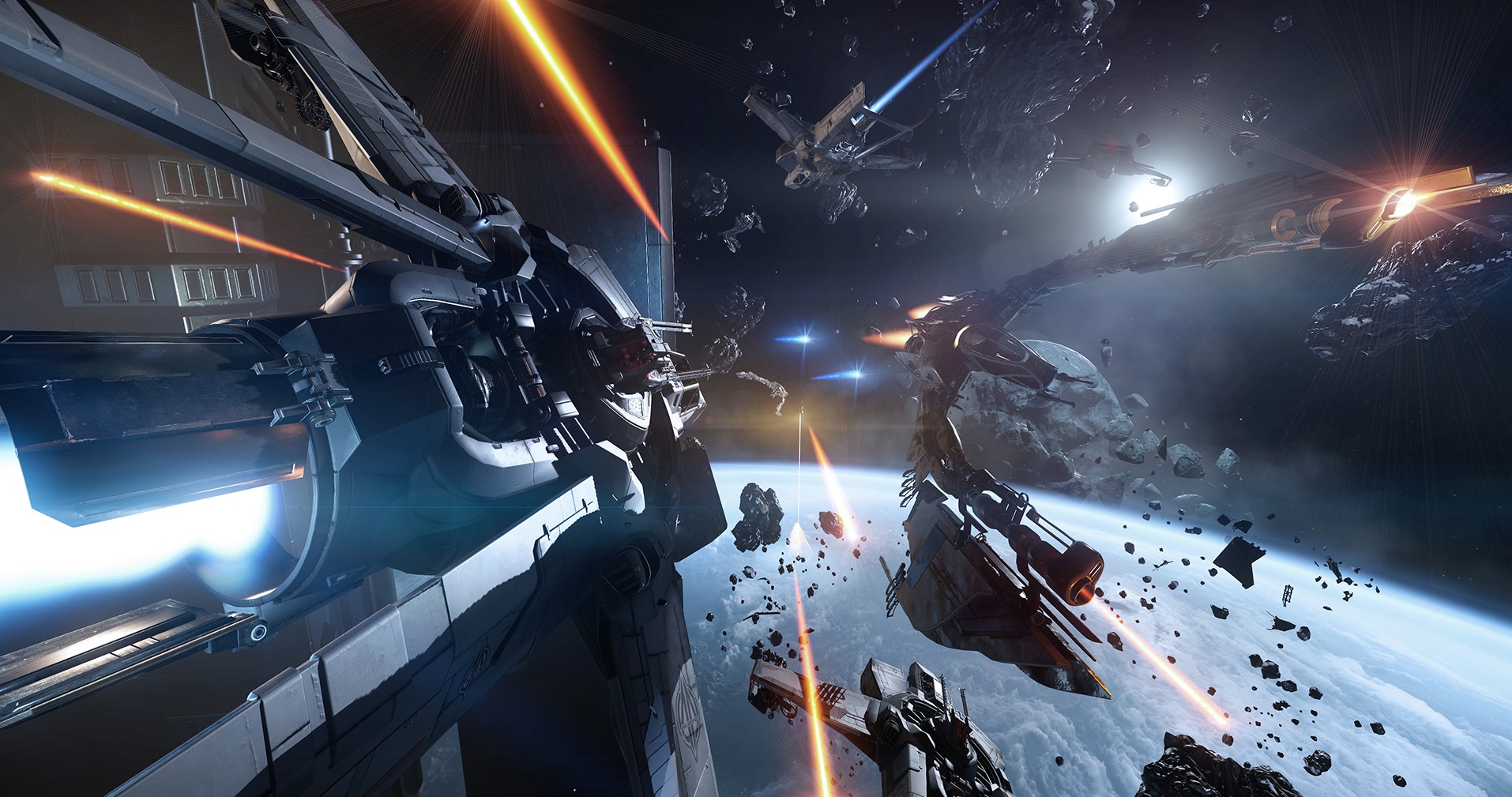 Engage in epic skirmishes in the final frontier
2) The Long Dark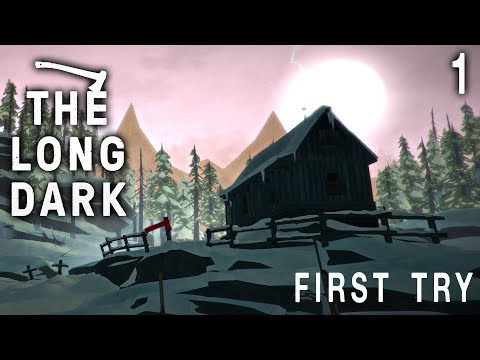 The Long Dark Gameplay
Set in the harsh Canadian wilderness, this game has a story mode and a survival mode.  The story mode is a beautifully crafted and artistic episodic story to explore.  The survival mode offers a highly customizable gameplay experience.  Choose your difficulty, or create your own, choose your starting location, and start your fight for survival.  Manage your hunger, thirst, body temperature, and more as you explore your environment and see how long you can last in the wild.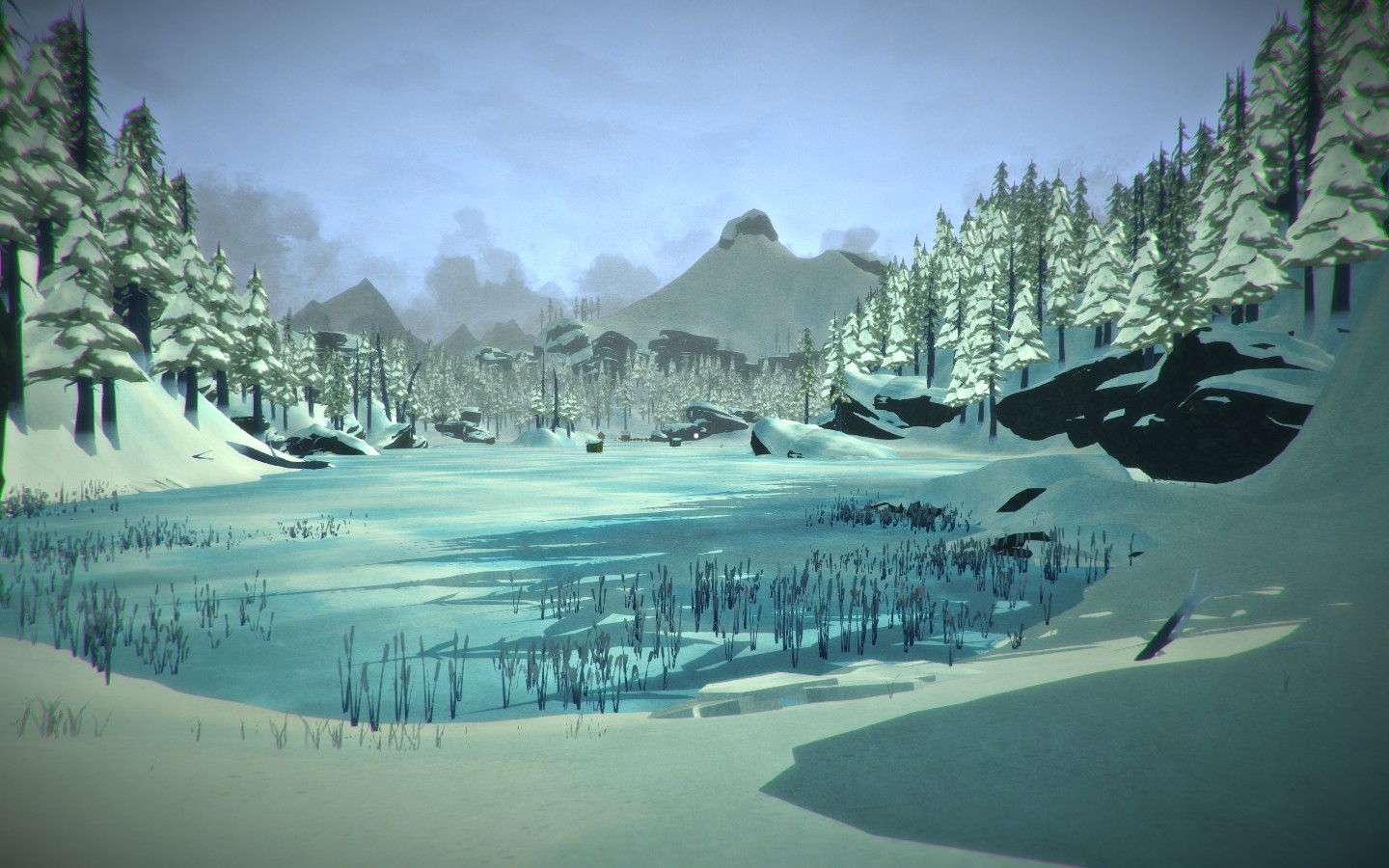 The Long Dark features a beautiful and memorable stylized environment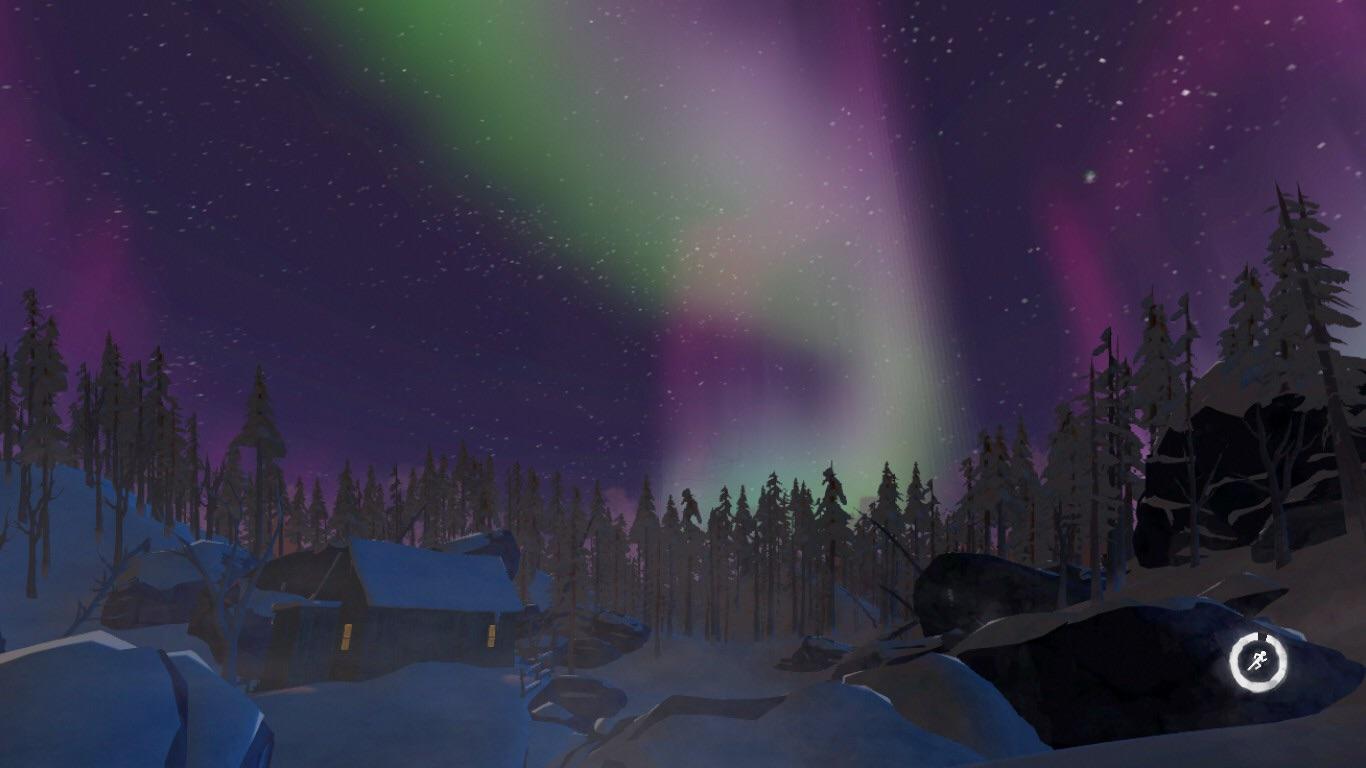 A brutal day and night cycle forces you to find shelter and warmth during the freezing nights.
1)The Forest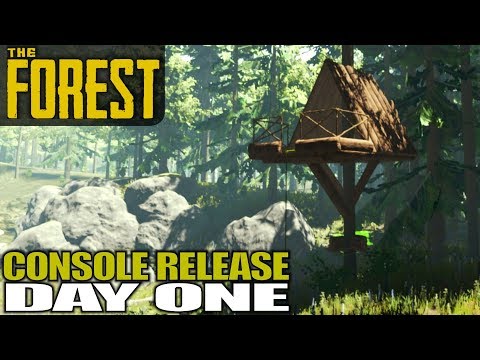 The Forest Gameplay
Through massive content updates, a dedicated team of developers, and an unforgettably creepy atmosphere, The Forest has established itself as a staple in the survival genre.  After your son is taken by the natives following a brutal plane crash, your goal is to find him at any cost.  Survival games are just built on clichés, aren't they?  Anyway. build a base, hunt food and hostile tribesman for food, and craft yourself the tools you need to survive in this new and dangerous world.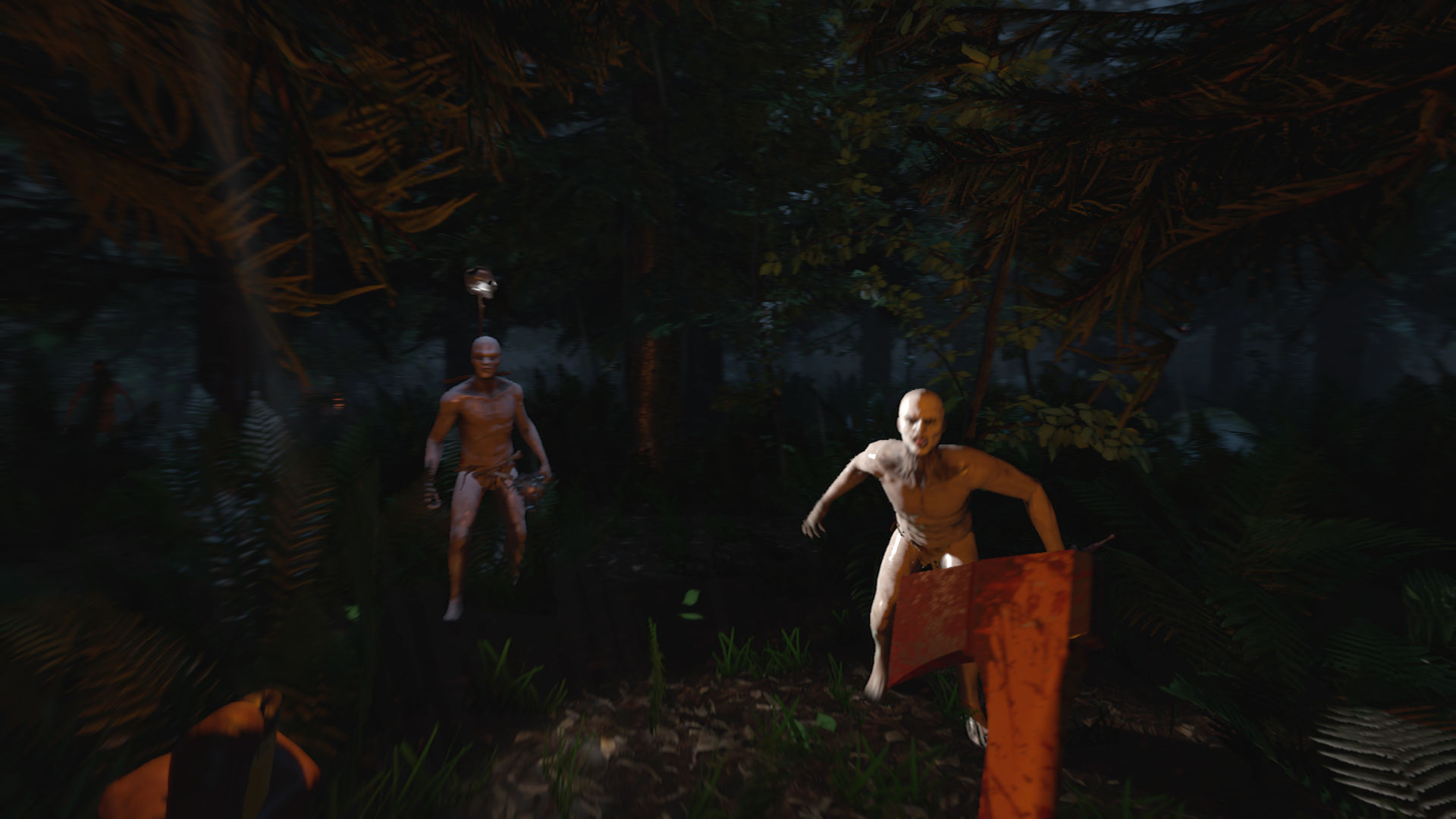 Fight off the forest's native inhabitants in your quest for survival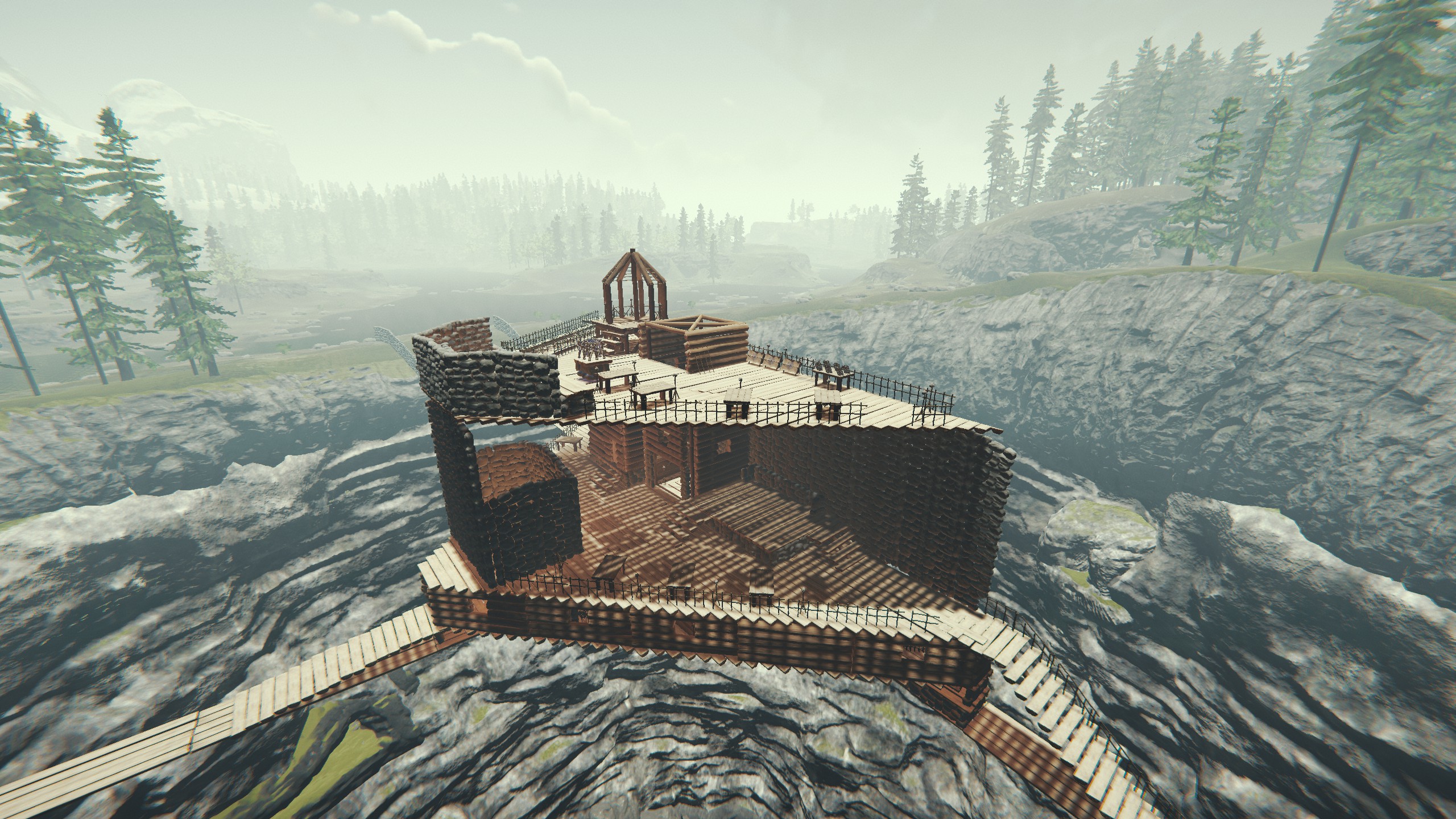 Build whatever your heart desires with a highly intuitive construction system
You may also be interested in:
Image Gallery