[Top 10] Dota 2 Best Heroes To Master
Updated: 14 Apr 2022 3:44 am
Master these OP heroes!
With a plethora of heroes in the game, new players or sometimes even the experienced bunch get confused on the matter of hero mastery. It is quite hard to pull off a non-meta hero against a full-blown meta lineup, so you have to keep up with the latest trends and master the hot ones.
To help you get rid of the confusion, we have compiled a list of the best 10 Heroes to master in the current patch which can help you get an edge over your foes. These heroes are ruthless and efficient in their ways of war! 
10. Tiny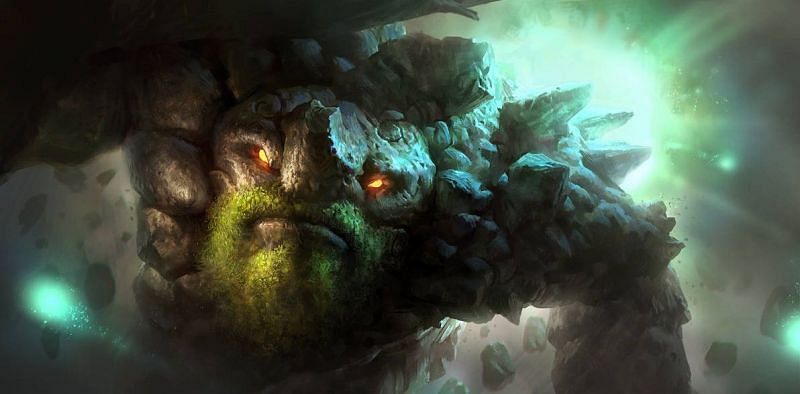 This gargantuan elemental entity knows no bounds! Tiny sounds like the least intimidating name for a hero, but as the game progresses, he makes you feel tiny! Not only does Tiny deal heavy damage in the early game, but he can also be a fun-to-play hero since you can toss people! A quickly tossed enemy into allies soon becomes toast! Or the other way around if you want to grief your allies (which we do not recommend!) 
Why is Tiny a great hero to master?
Toss! This ability may ruin your enemy's gameplay or your friendship as this ability can be targeted both on allies and enemies!
Low CD on spells
High magical damage right off the bat
Items to buy on Tiny
Blink Dagger
Shadow Blade
Aghanim's Shard
Echo Sabre
9. Void Spirit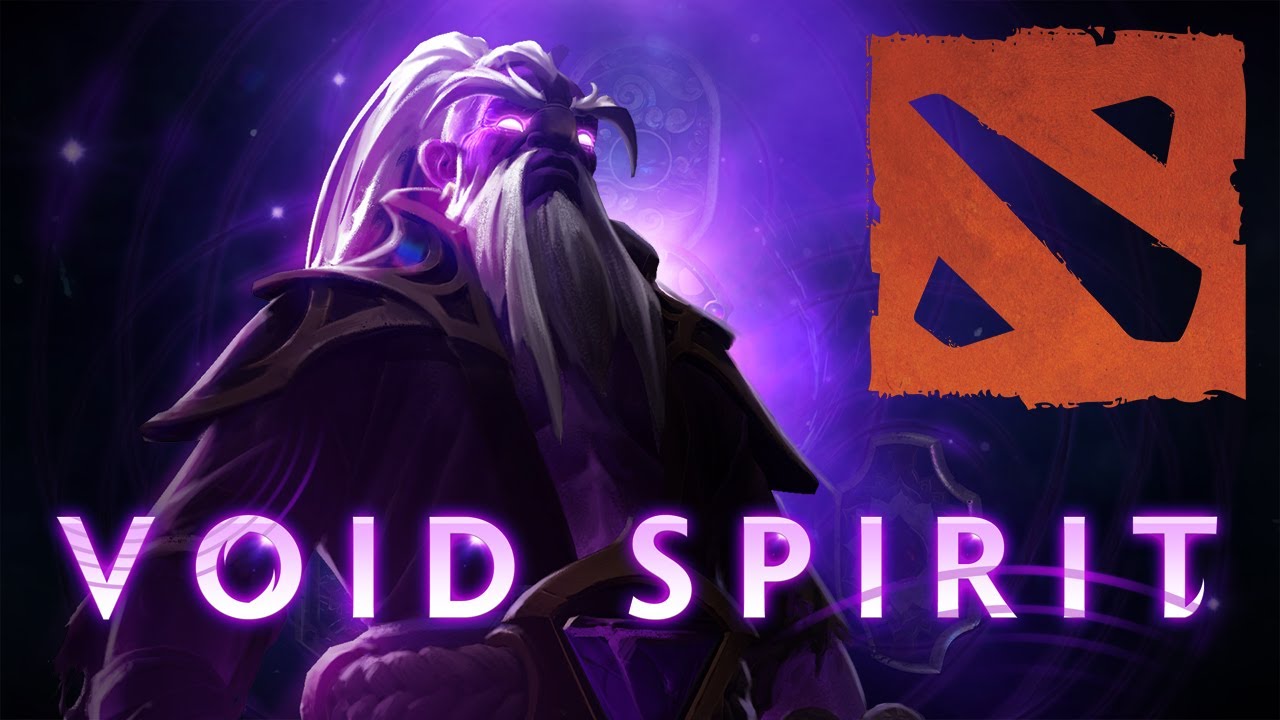 His actions have transcended dimensions, Void Spirit has cemented his name as one of the most spammed new mid heroes in the game. His swift and lethal moves have made him a threat. Void Spirit is known to be a complex hero as his skill set may be confusing but once mastered, he can turn the tide to his advantage! Void can block most damage coming his way. His incredible AoE spells make it easy for him to farm and clear creep waves. His highly elusive spells make him harder to catch and kill.
Why is Void Spirit a great hero to master?
Slippery and mobile hero.
His power spike is in the early game.
Can farm efficiently with decent AoE damage.
Good at solo killing squishy enemy supports effortlessly
Items to buy on Void Spirit
Aghanim's Scepter
Eul's Scepter
Kaya and Sange
Black King Bar
Orchid of Maleovalence
8. Enigma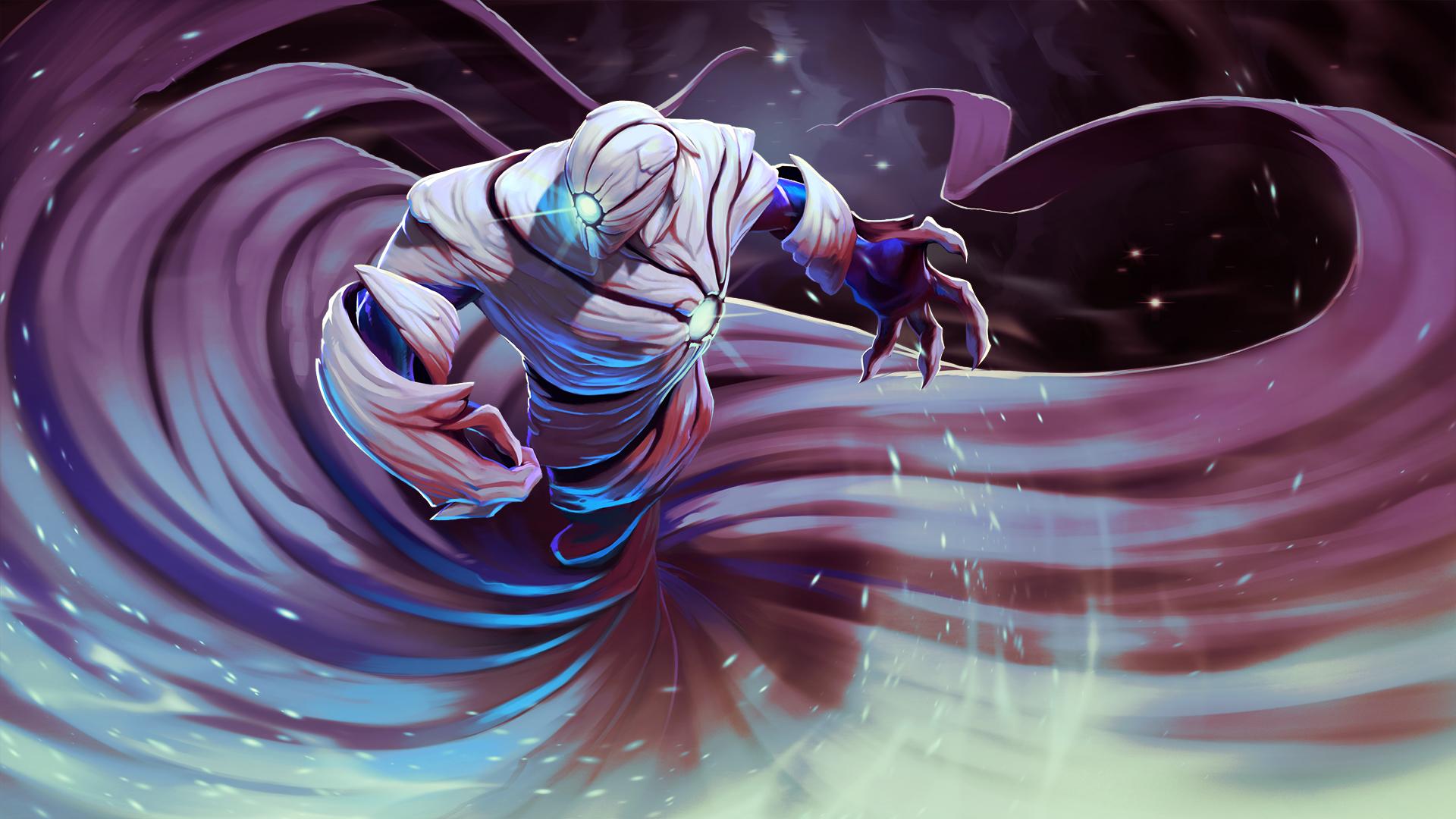 The mystery of this being lies within the abyss, often known to bend and manipulate time. Enigma is a deadly force that is feared by every other dota player! Enigma has various tools which help him farm faster and efficiently. He is known for split-pushing and his almighty ultimate, the Black Hole. It is regarded as one of the best ultimates in the game! It can change the trajectory of the game, turn around team fights and make enemies rage quit! 
What makes Enigma a great hero to master? 
Immense crowd control potential 
The farm can be accelerated with high levels in Demonic Conversion, leading to stronger Eidolons!
Can deny ranged creeps to create Eidolons which can further be used to jungle or harass enemies right from level 1.
Items to buy on Enigma
Blink Dagger
Black King Bar
Aghanim's Scepter
Refresher's Orb
7. Invoker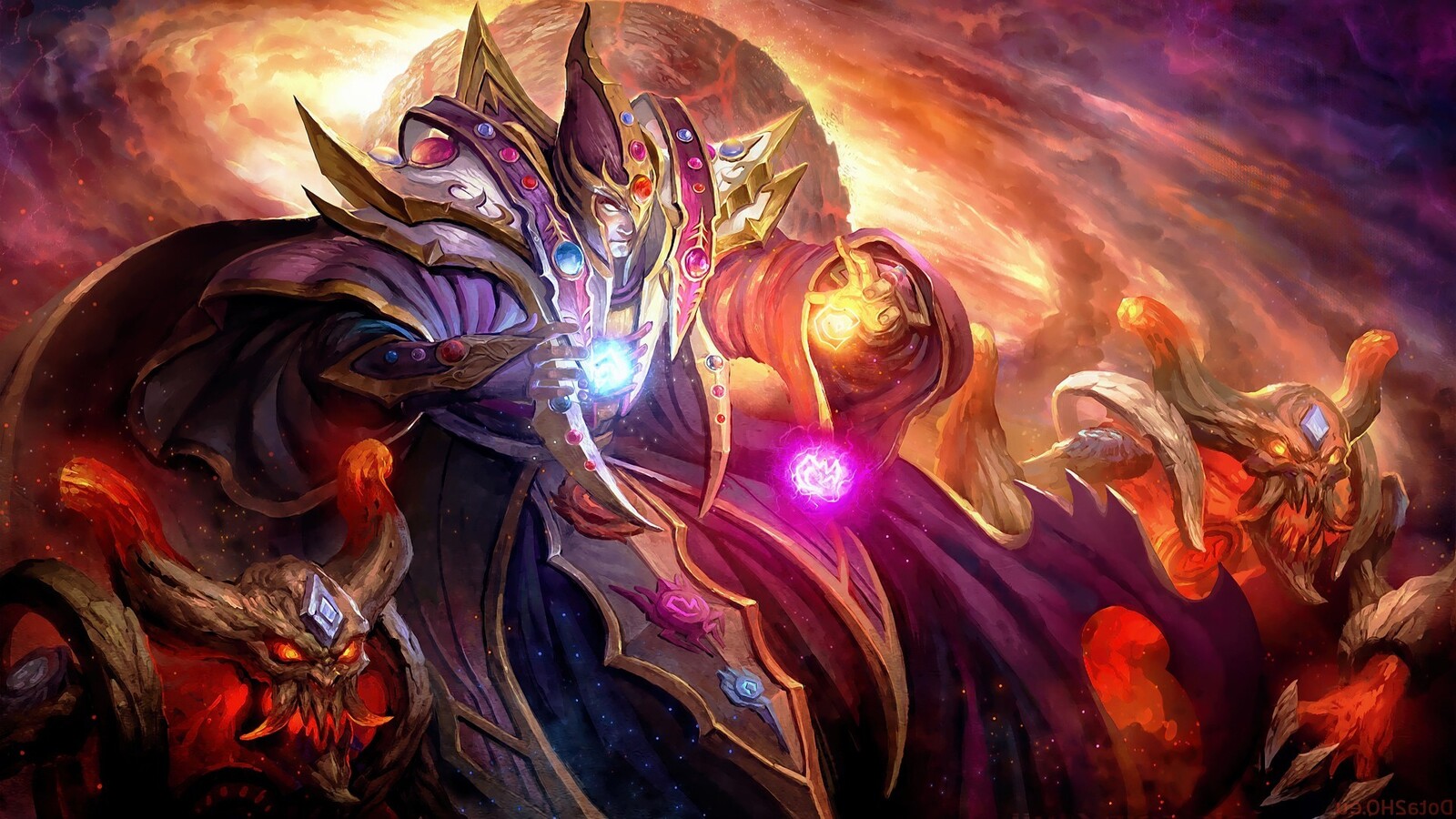 Not all are capable of mastering this arcane magician. His skillset, often confusing and complicated is intimidating for new players. A good Invoker induces fear in the enemy, and a great Invoker makes them rage quit! Invoker may be seen as this squishy mid hero but is very powerful even when he is low on levels. He is a great nuisance with Cold Snap and Forge Spirit combo. Various combinations can be used to secure kills or ward off enemies in a gank, such as the Tornado into Meteor and Deafening Blast combo or the Tornado into EMP combo.
Why is Invoker a great hero to master?
Has a total of 10 spells that can be used both offensively and defensively. 
Multiple spell combinations and builds.
Decent sustain with the Quas Wex build.
Snowballs quickly if not contained in the early game.
Items to buy on Invoker
Scythe of Vyse
Black King Bar
Aghanim's Scepter
Blink Dagger
Refresher's Orb
6. Puck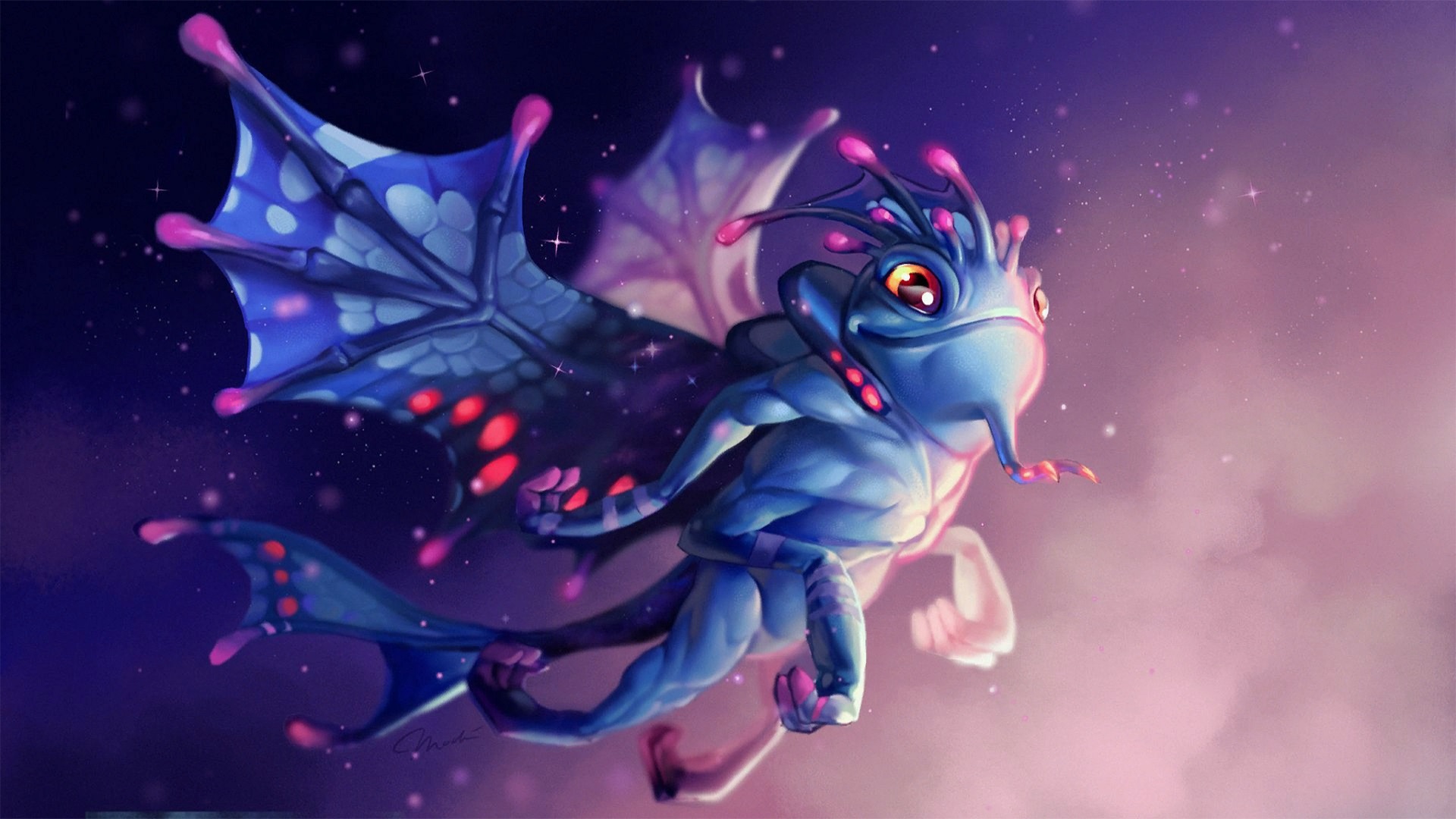 Looks can be deceiving! This faery dragon is often considered as one of the most adorable heroes in the game, but at the same time Puck is a menace and not all like playing against it. Puck is often known as the most elusive hero in the game, providing an immense amount of magical damage and crowd control. It is also a great disabler and does well in the early stages of the game. Puck relies more on items than levels but can easily knock down enemy support heroes at level 6.
What makes Puck a great hero to master?
Immensely mobile and slippery hero.
Can dominate the early game after reaching level 6.
Can dodge spells and projectiles with the Phase Shift ability. 
Lots of wave push and farming potential.
Items to buy on Puck
Blink Dagger
Dagon
Ethereal Blade
Aghanim's Scepter
Eul's Scepter
5. Enchantress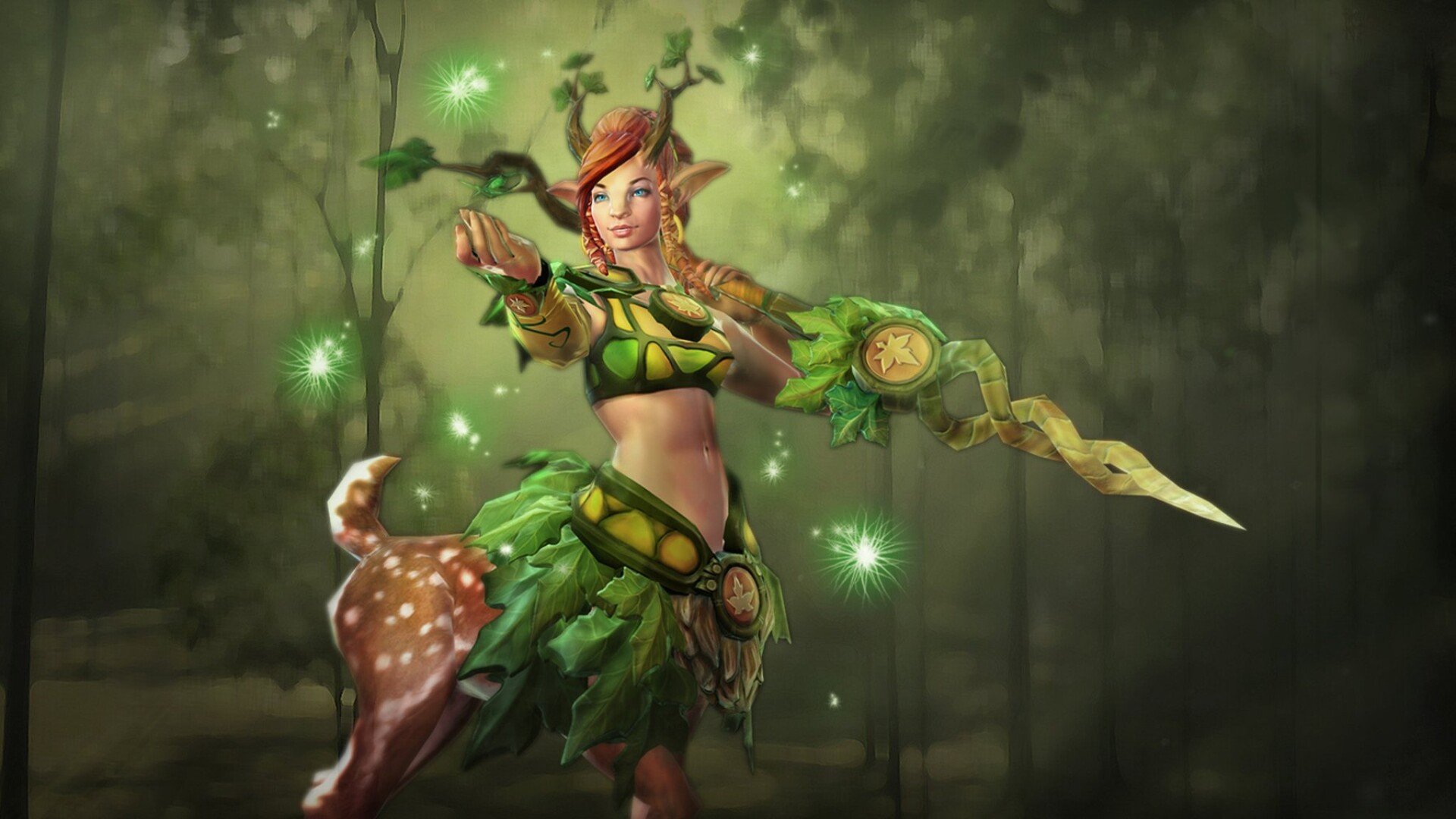 This bubbly and friendly creature is a devastating force if troubled! She has the mystical force of nature besides her, guarding and coaching her through the deep forests. Enchantress is often overlooked due to her low base attack damage but that should not make you ignore her mid and late-game potential. She can work smoothly as a roaming and laning support, even played in the offlane at times! Her abilities allow her to gank and deal some serious damage to her foes.
What makes Enchantress a great hero to master? 
Enchant dominates a neutral/enemy creeps for up to 120 seconds, making it easy for her to farm jungle from level 1. 
Has a decent heal which makes her sustain while jungling.
Impetus makes it easy for her to farm faster.
High attack and movement speed.
Items to buy on Enchantress
Holy Locket
Aghanim's Scepter
Dragon Lance
Witch Blade
Solar Crest
4. Ember Spirit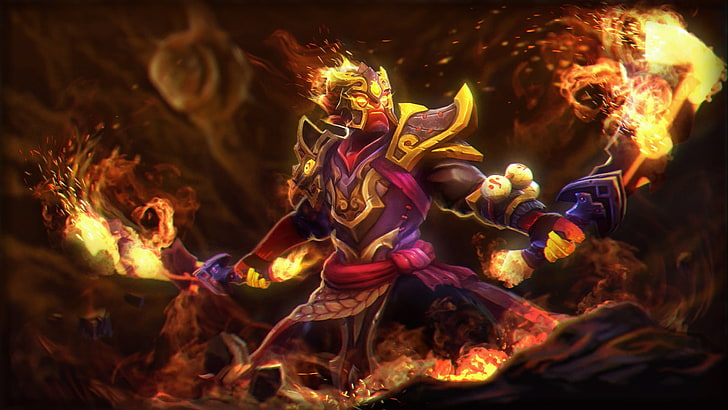 Behold the wise Xin! The humble Ember Spirit is widely regarded as one of the best mid heroes in the game. He is known to build into many different routes, making him a flexible pick against pretty much all the heroes. He is also known to farm comparatively faster due to his wide range of AoE abilities, which combined with his ultimate ensures his menacing global presence, scaring his allies off and making them vulnerable.
Why is Ember Spirit a great hero to master?
Multiple builds that can be utilized as per the game i.e Physical, Magical or Hybrid.
Ember Spirit can close the distance between his foes easily with his Activate Fire Remnant and further keep them in place with Searing Chains.
With the help of Aghanim's Scepter, his enemies cannot outrun Ember Spirit or chase him
Items to buy against on Ember Spirit
Aghanim's Scepter 
Blademail
Shiva's Guard
Eul's Scepter
Octraine Core
3. Razor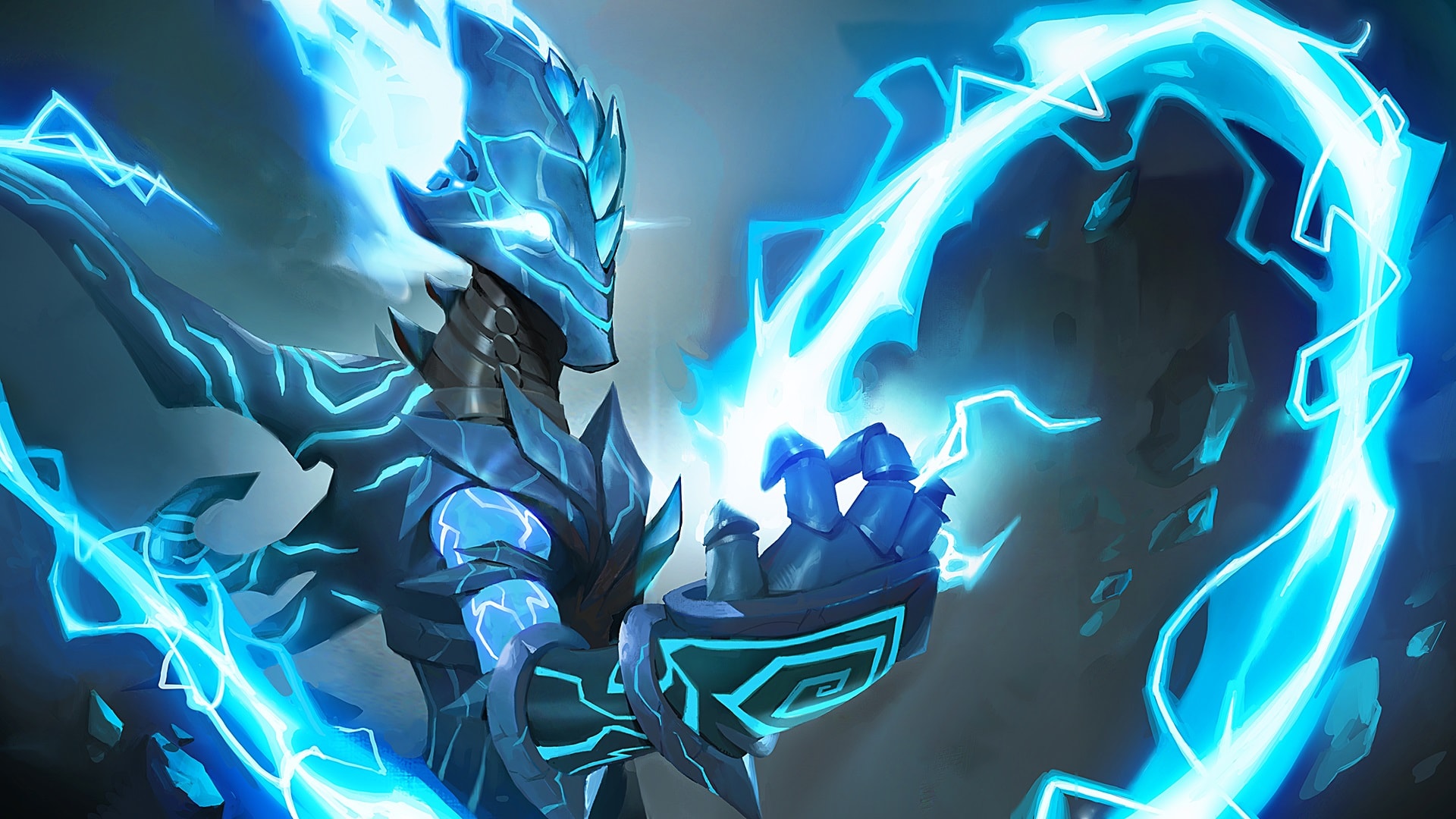 The electrifying rage of Razor is quite unmatched in the current meta. Most melee heroes do not fare well versus this beast, this includes a lot of carry heroes as well! Having high movement speed and AoE damage ensures that his foes do not escape alive! Razor can also out farm most enemy carries, giving him the upper hand. Razor easily snowballs under 15 mins with the right items.
Why is Razor a great hero to master? 
High AoE damage which helps him farm and push lanes out
Low CD on spells
High physical and magical damage output even before reaching level 6
Items to Buy on Razor
Assault Cuirass
Refresher's Orb
Shiva's Guard
Aghanim's Shard
Heaven's Halberd
Blademail
2. Sniper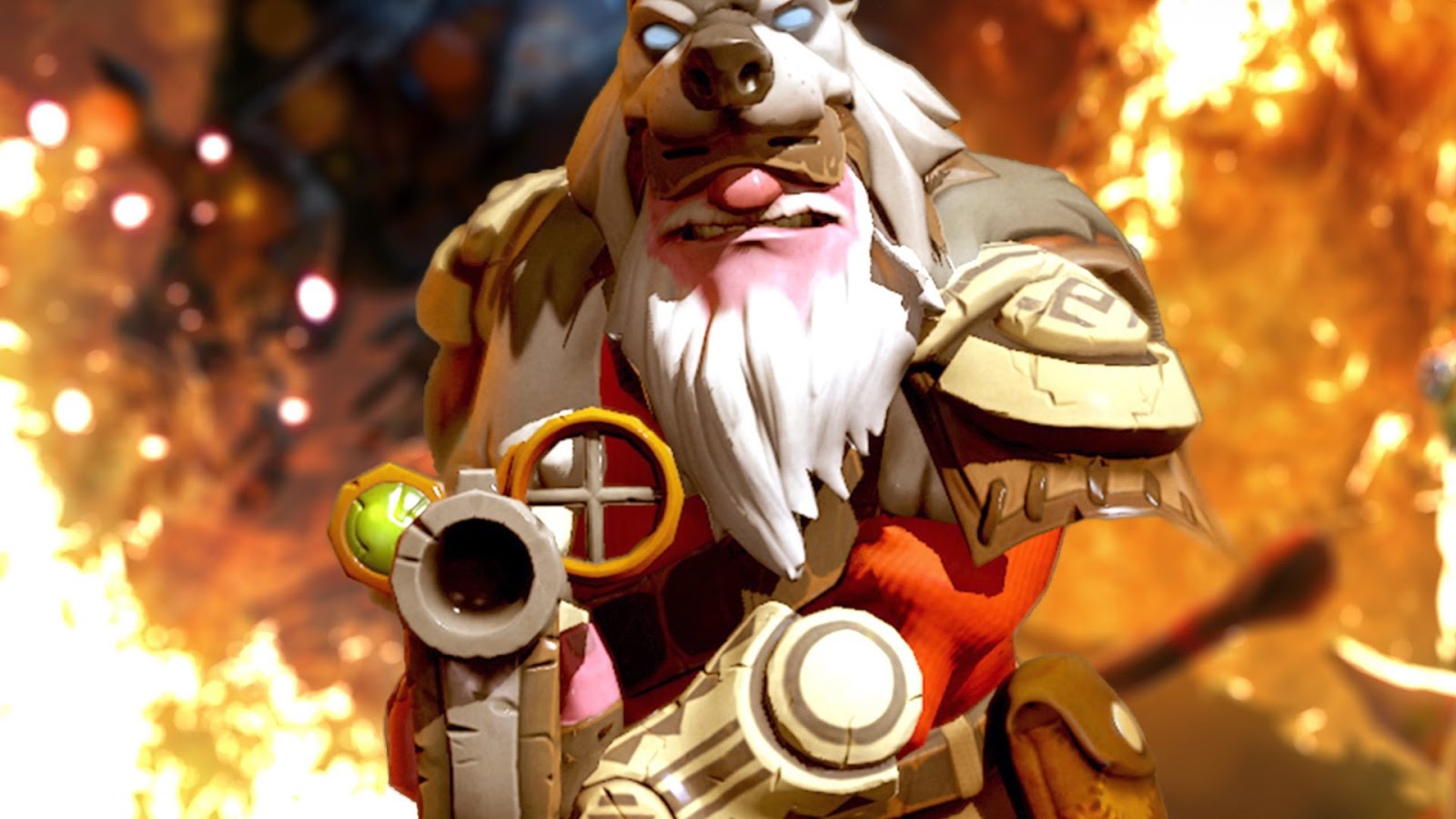 Sniper may appear to be a harmless dwarf but don't let his appearance deceive you! He has made millions of players rage quit all around the world! His voice and gameplay induce fear and disgust even amongst the most experienced players. Sniper is suitable both as a mid and a carry hero due to his space-making and farming abilities. He may be a squishy hero but his incredible physical damage output and range make it impossible for enemies to come close to him. He is often considered to be the counter for squishy heroes or primarily for melee heroes.
Why is Sniper a great hero to master? 
High base attack range and movement speed
AoE spell that accelerates his farm
Flexible build potential
Excellent Aghanim's Scepter upgrade
Items to buy on Sniper
Hurricane Pike
Mjolnir
Monkey King Bar
Daedalus
Black King Bar
1. Morphling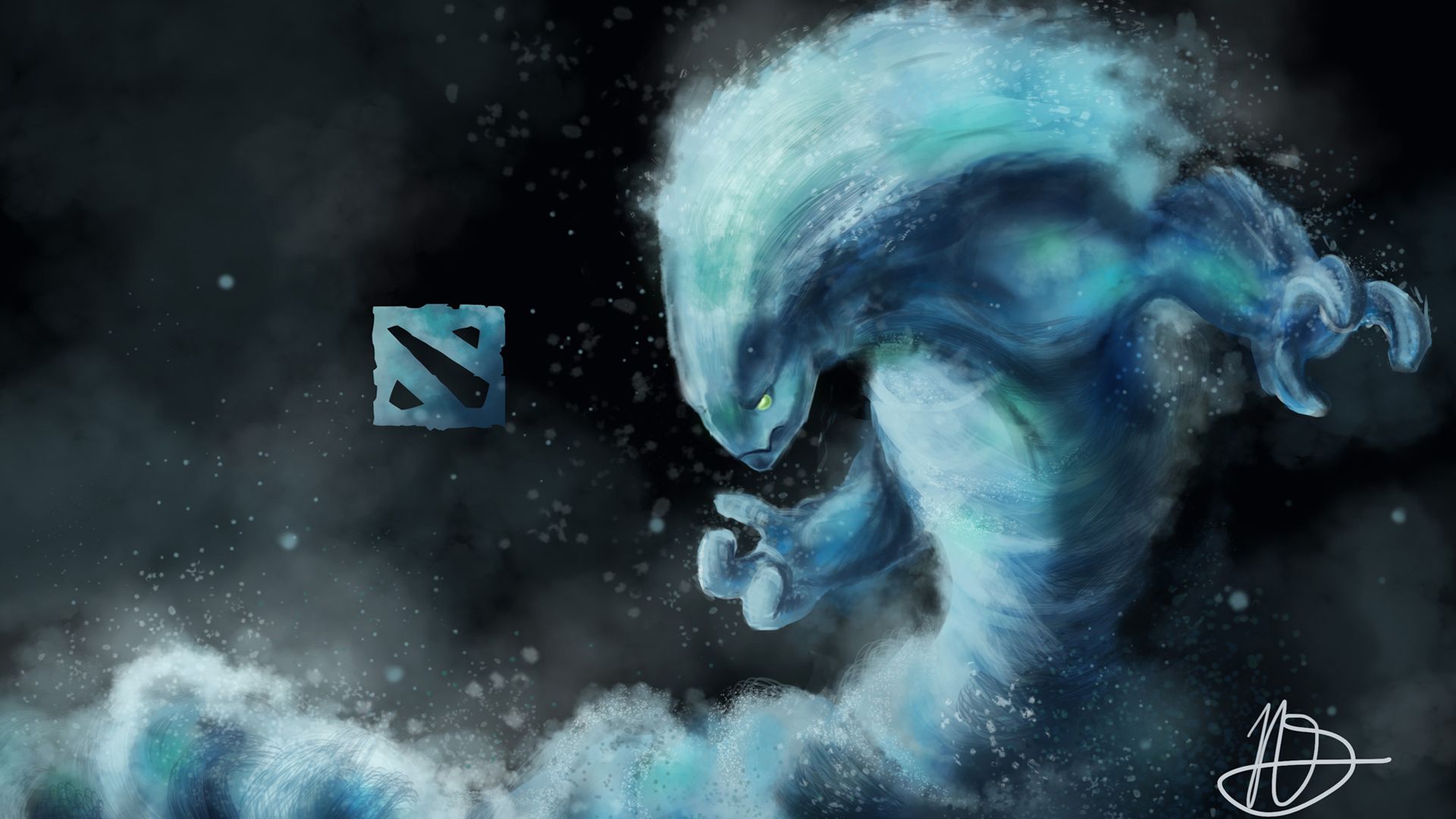 Mastering Morphling requires quick decision-making skills, which only come with time and experience. Even if he lacks during the early game, he can easily catch up later on. Most people shy away from Morphling due to the complex nature of his abilities, but if you can master him, there is no way your enemies can have an upper hand! Morphling is a nuisance to enemy supporters due to the infamous "shotgun" combo. 
Why is Morph a great hero to master? 
Can "Shotgun" enemy heroes with the Adaptive Strike ability and Ethereal Blade.
Morph allows him to turn into enemy heroes (or allies if you purchase the Aghanim Scepter), which can often lead to deadly combos or allow him to escape team fights.
Can easily survive a long team fight with the Attribute Shift ability.
Items to buy on Morphling
Ethereal Blade
Dragon Lance
Linken's Sphere
Satanic
Butterfly
You may also like: