Top 13 Best Train Games of All Time
Updated: 18 May 2019 8:32 pm
Build your own realistic locomotive and defend its cargo from pilfering thieves "cowboy style" in Bounty Train.
What Are The Best Train Games?
You're not a true gamer until you've played your fair share of train related strategy games! Within a genre that only a few may  know even exists is an eclectic world of locomotive experiences that will have you feeling quite accomplished. From present day settings to themes of the old west, these games are sure to set you on a quest for some locomotive action.
If you're curious about venturing into the world of train engine games, here is a list of the top 13 train games!
13. Mashinky
Although the game is only single player, it is still loads of fun when you cooperate  with friends and family on building a railroad system to see who can come up with the most intricate design. And, the game gives you the opportunity to create towns as if you are playing god to your own sim city.
Using a grid-based map seen in many strategy classics, the editor of the game (one person!) has given players a range of momentous abilities. From expanding railroad tracks in a formation of your choosing to creating mountains across the landscape, the possibilities are seemingly endless for what one may accomplish in this well thought game.
Some users prefer to have ready-made maps so they can get right into the action, while others enjoy a slower, more methodical approach to creating their own scenery that feels like a personalized work of art.
Although the developer is still working out a few developmental kinks, the game greatly resembles Transport Tycoon 2.0, which was released in the early 90s.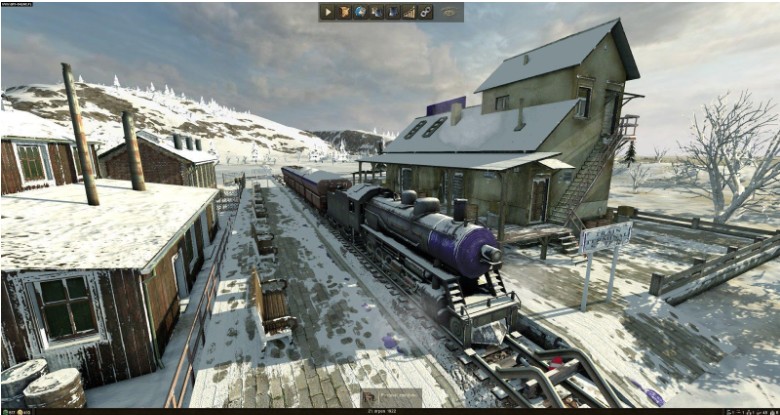 Real-life graphics that give evidence to the attention to detail. Is this real life or just a fantasy?!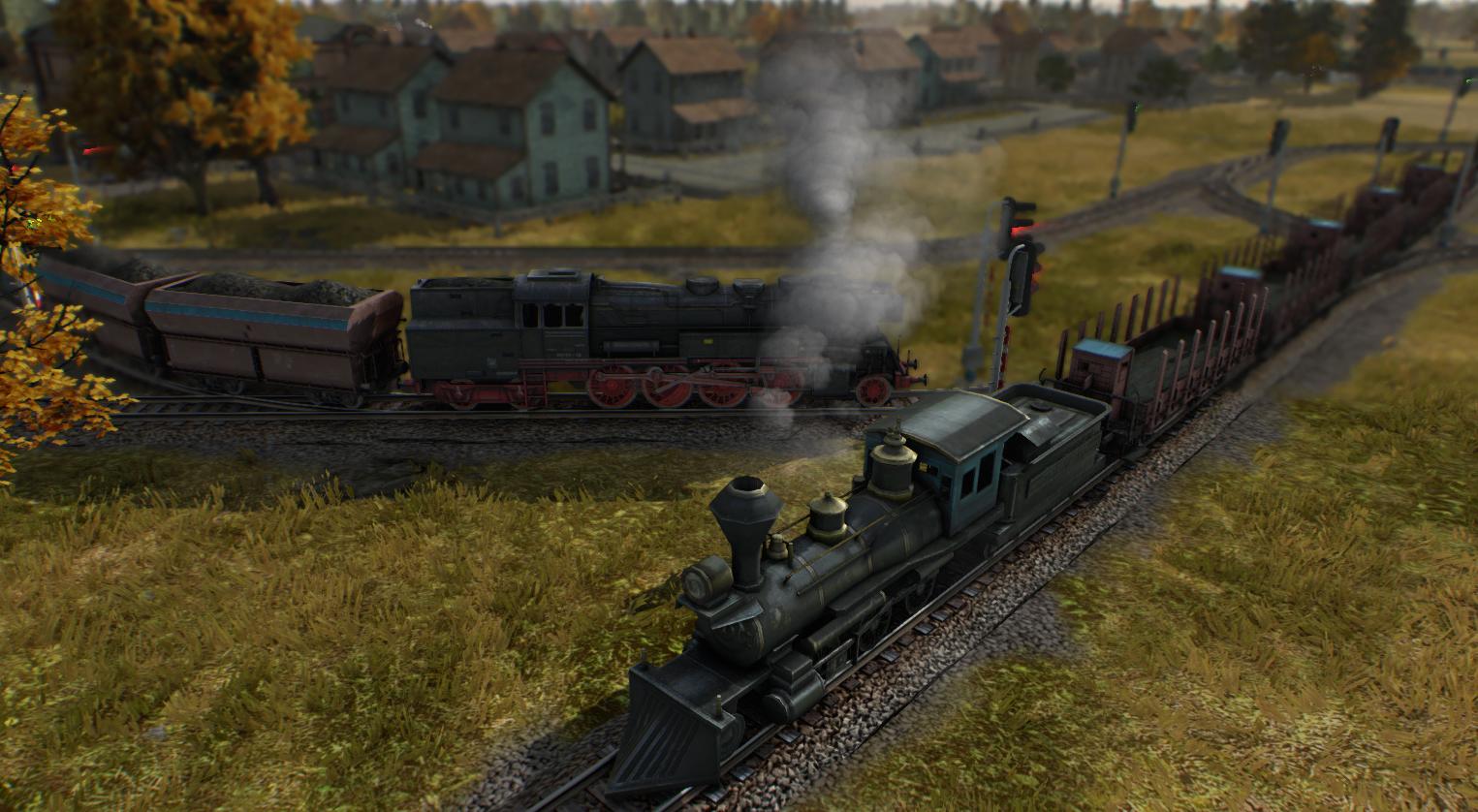 Handle seasonal change like a seasoned conductor.
12. Transport Fever
Transport Fever is yet another amazing railroad-themed game that allows you to build a thriving community and railway system. The game is set in 1850, an era full of growing railway systems all across the world.
Beyond trains, this PC game allows you to build airports and harbors, and even gives you the ability to make money as you connect your railroad across the city. Transport Fever gives you an overhead view of the goings-on in your cities, and you have the ability to see how smoothly things are running simply by zooming in and hovering over the interactive features.
It gives you the thrill of living in your own world minus the stress and hassle of the real-life finances and procedures that go along with creating a railway system. The developers give your god-like abilities where you can create and travel to multiple cities, and can even build your own buildings and structures for buses and other vehicles of travel to help your mini-economy move.
The unique narrative framework allows for even the tiniest of details to go a long way. You can choose the color of the bus you'd like to pick up passengers with, and make money by charging a fare for citizens that use your transport system as their mode of transportation! You may as well call yourself an engineer by the time you perfect your abilities in this game!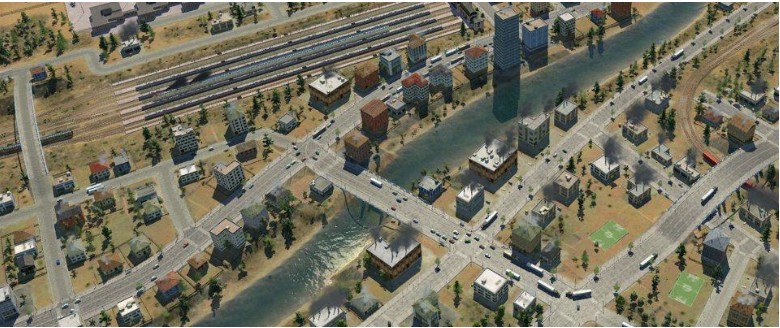 Life-like landscape detail makes Transport Fever seem all the more realistic.

Recreate existing regional rail lines, but make them your own.
11. Railroad Tycoon 3
Railroad Tycoon 3 is a challenging game that offers players 25 scenarios to create the most amazing railroad layout they have the ability to design. Players can utilize a multitude of details to personalize their gaming experience such as being able to pick from over 40 different locomotives, and over 35 types of cargo to ship.
The economy is truly dynamic. It is a bit of an eclectic strategy game in which players may participate in stock market trade to further the monetary value of their locomotive business. Take over the market!
The virtual world gives you a plethora of viewing options and gameplay possibilities such as offering shifting camera angles, sweeping views of the world, and cool hacks like bankrupting opponents who are threatening to sabotage your railway business. Gameplay also includes a sandbox mode where you create and design your own personal layouts. Also, Railroad Tycoon 3 provides a robust landscape editor.
Not to mention, the game has a soundtrack that will be sure to keep the vibes mellow as you create and build to your heart's content. Another great perk is that this game is available as a multiplayer as well. So, you can buddy up with your favorite friends to build a dynamic locomotive empire. But, this feature is available on LAN only.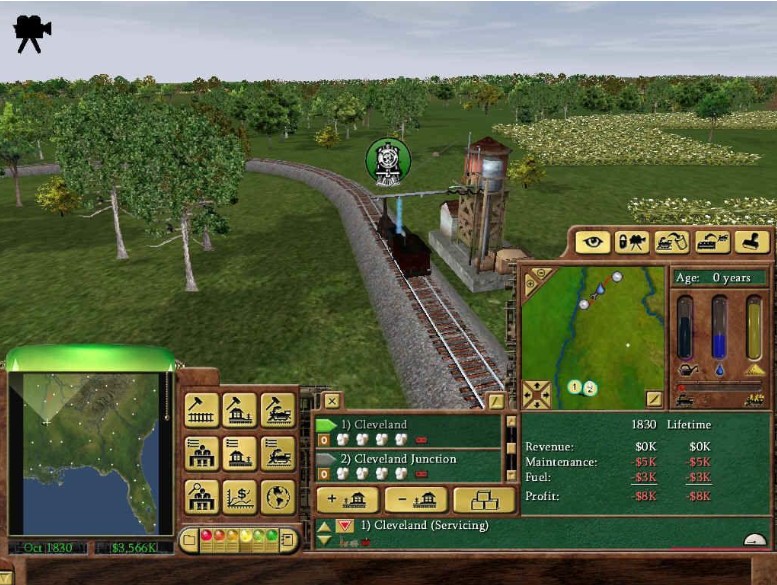 Although the graphics are what you can expect from Tycoon games, the designers make up for it by offering a range of options to help you manage your locomotive business and keep your mind occupied with the gameplay.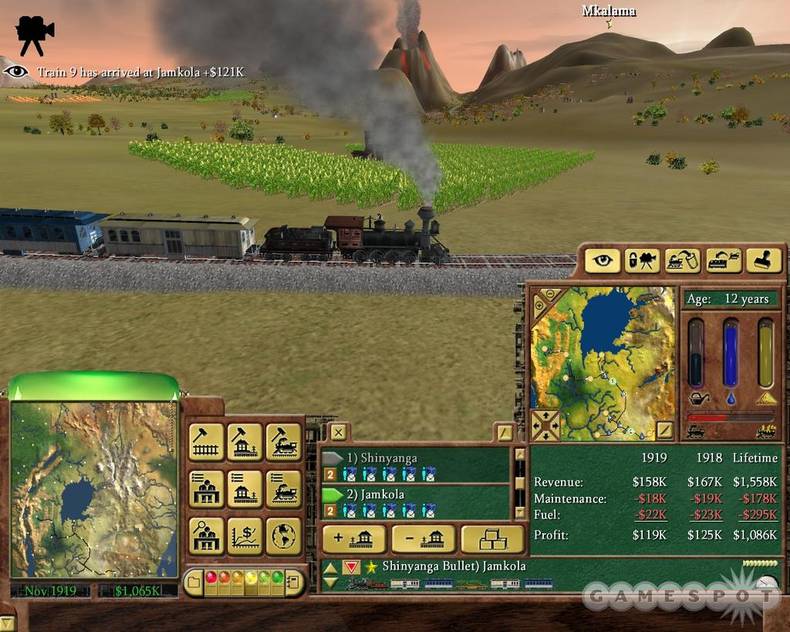 Railroad Tycoon 3 has all the customization options and realstic geography we've come to expect from the franchise.
10. Bounty Train
Bounty Train offers an exciting spin on the locomotive genre that will be sure to have you on the edge of your seat! See how quickly you can think on your feet when a group of bandits attempts to ambush your train for its valuables, or how quickly you can focus on the task at hand if the train happens to experience a malfunction while you are onboard.
The game offers the unique ability to piece together your own real-life steam engine! Test out your creative prowess by purchasing parts from a reserve of funds and building a locomotive from scratch. Not only do you have the freedom to create a train of your choosing, but you also have the ability to control its function, and the civilian driver who works onboard. It doesn't seem like it can get more personal than that!
See how well you can recruit and manage others by being in charge of your own crew.You can give orders and make demands of how to properly keep the train on schedule and running smoothly. Fire up the guns—cowboy style—as you rush to defend your honor and your crew!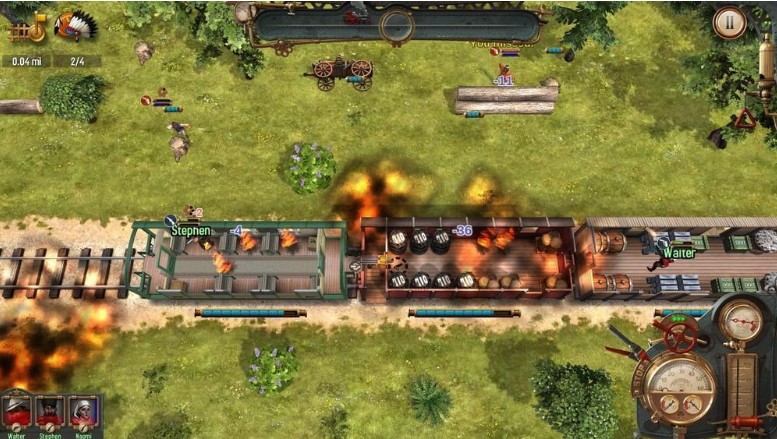 A crew's worst nightmare comes to life as they try to douse the flames and salvage what's left of the train they've created. May she rest in peace.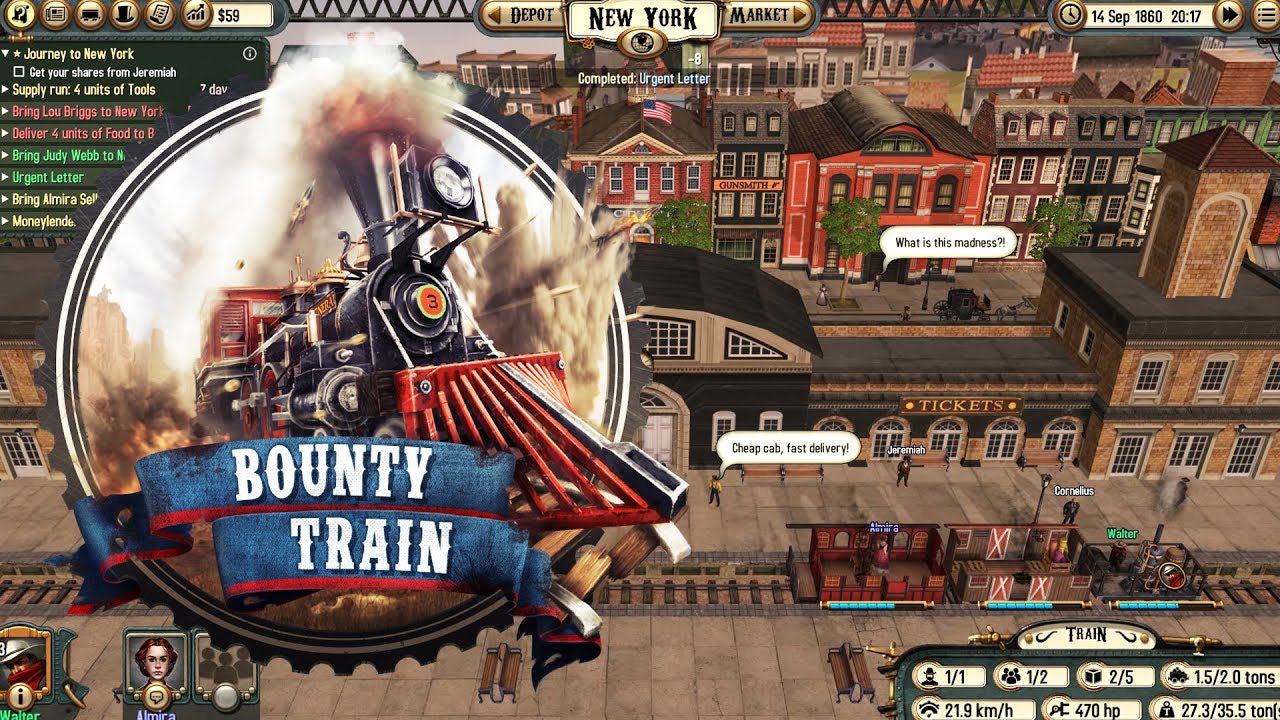 Pull into town on wheels of steel.
9. Sid Meier's Railroads
Sid Meier's Railroads cinematic.
Sid Meier's Railroads begins with a scene of a man returning home, reminiscing on his love of trains and all that he has accomplished with them throughout his life. The phenomenally animated scene has pictures of trains scattered across his walls, and offers life-like camera angles that will make you feel like you are also a part of the story, and share his longing. Then, the man opens a box that he had placed on top of a table, and brandishes a toy train that appears to be in near-perfect condition, which he gazes at in admiration. Sid Meier's Railroads offers an exquisite range of detail that truly brings this tale of creation to life.
The simulation and strategy brings an exciting level of fun to the world of tycoon titles! The game showcases vibrant 3D interfaces and unparalleled detail throughout a world of your own creation. Players are rapt with responsibility as they struggle to strategize business tactics, take out corporate enemies, and build the most reliable and impressive railway station the 3D world has ever seen.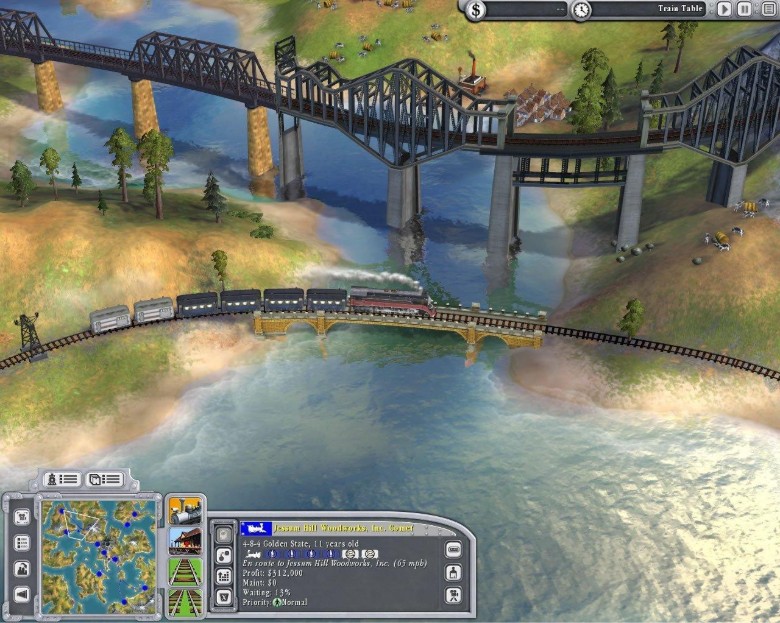 Life-like landscapes allow you to become enraptured by the effort put into the game's layout.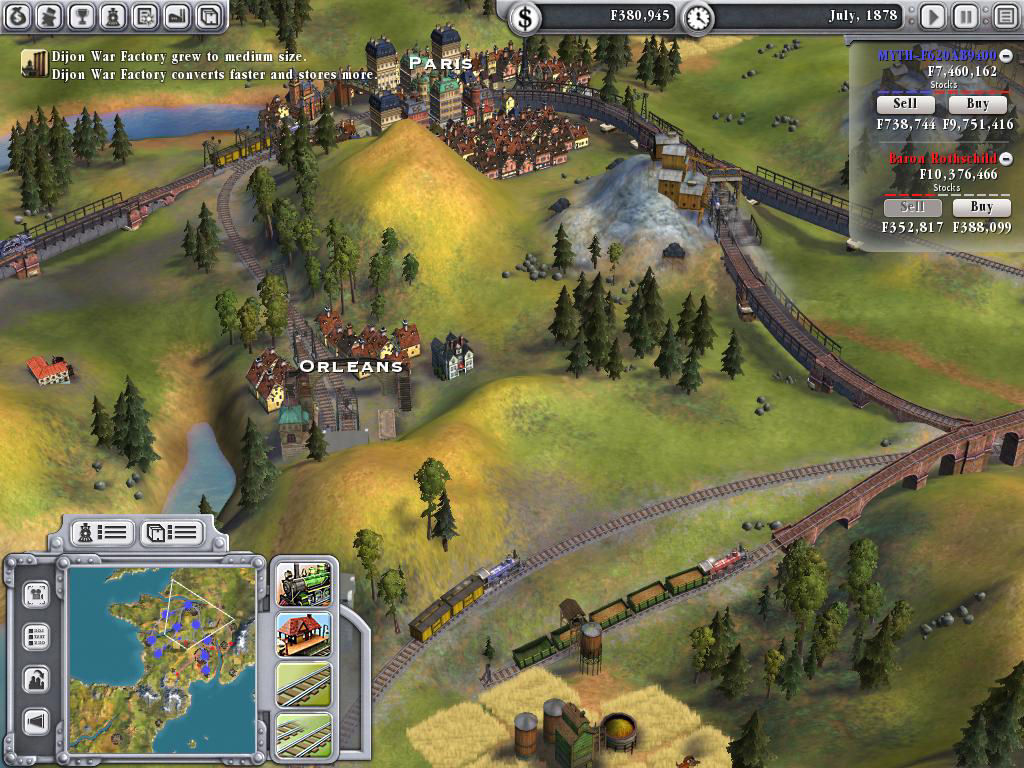 Sid Meier's Railroads plays a lot like other classic city building games, but with railroads.
8. Train Valley
Train Valley trailer
Play across a range of conditions in the original Train Valley PC game! Build your route and prevent crashes as you venture through this dynamic world of locomotive mastery. Reviewers rave about the attention to detail applied to the game, and many claim to sit before their computer screen for HOURS as they catalog and build the greatest steam engine empire imaginable.
Control the flow of traffic by constructing switches and sidings so that many trains may pass through the same area. But, be careful of creating too much congestion in one area for crashes are likely to occur if the placement isn't strategic or well thought-out.
Even the pricing for laying out the railways varies depending on the type of landscape you will be building on, flat surfaces being less expensive than building on a hill or mountain.
Not only that, but you have the option to complete a story mode, which features real events such as the Gold Rush of 1849, World War II, and much more! Take a dive through history in this uniquely creative game for all lovers of locomotive action!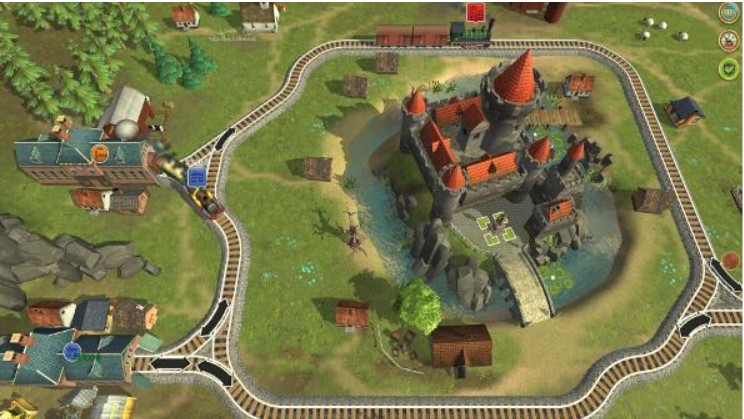 Build around structures (or dive right through them!) using bridges and switches to support your every move.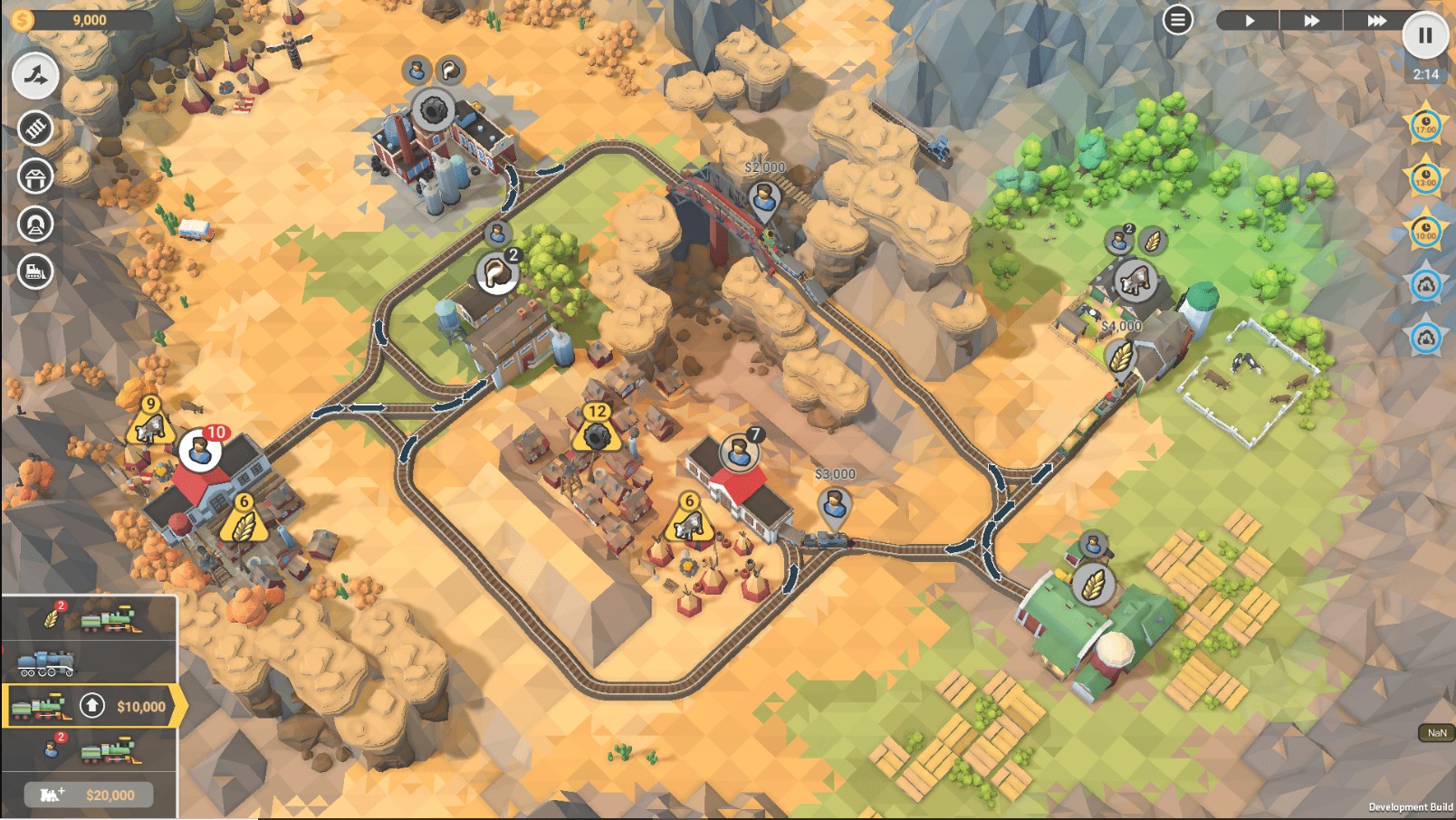 Make efficient rail lines between your resource nodes to ensure the money keeps a-flowing.
7. Train Sim World
Set on one of America's most incredibly famous railroads, the Sand Patch Grand, gamers get to partake in a one-of-a-kind experience that truly brings the features of Train Sim World to life.
As a first-person simulator, Train Sim World is only one of a few in its class that is leading the way with its dynamic graphics. The attention to detail is simply phenomenal, from the sway of the trees indicating the passing wind, to the interior of the locomotive cars that may have an item with instructions on an it warning you to "handle with care." The designers really went above and beyond to provide you with an experience you will never forget.
The beautiful landscapes seen throughout the game are truly awe-inspiring images to take in as you get to take full control of the featured locomotives that are available to play.
Who says you need a license to be a conductor of a train? Train Sim World offers you a shortcut to turning that dream into a reality!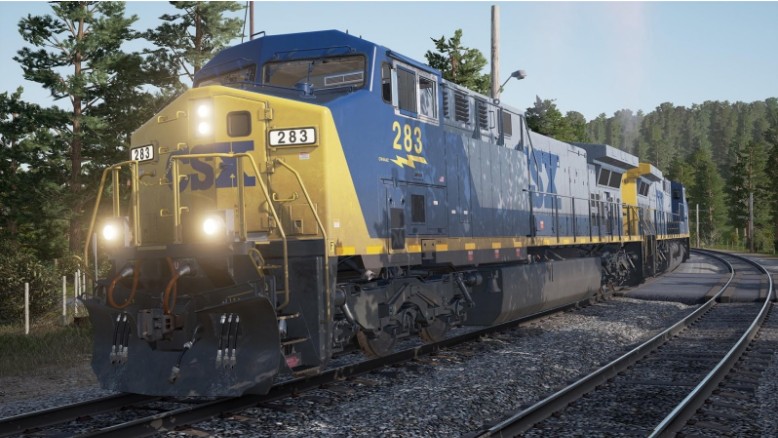 Can you even tell that this train isn't real?!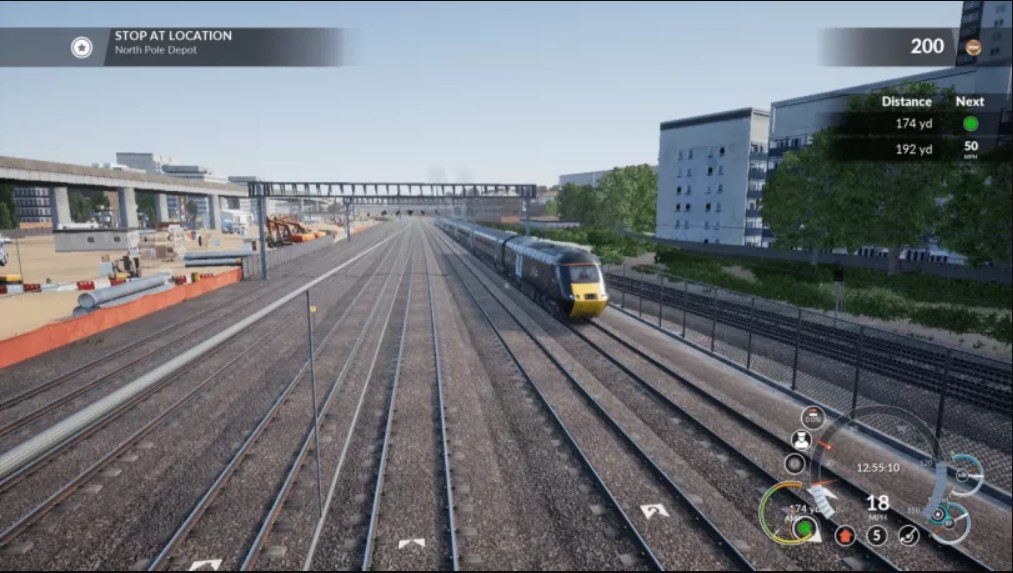 A look at the in-game menu of Train Sim World.
6. Ticket to Ride
Ticket to ride steam release trailer
Set with a host of funky characters, Ticket to Ride takes you on an expansive journey of uncovering routes as you make your way across the map. Use the train lines to connect various cities across the US as you strive to build longer routes during each nationwide trek. What makes this game even more fun is that players receive a certain set of points for each route uncovered and every railway built during the game. The player with the most points wins the game!
You are given a handful of resources upon the game's start, and can select where you'd like to build your powerful railways.But, keep track of your resources and funds to remain strategic.
Ticket to Ride is based on Days of Wonder's best-selling locomotive board game, and it takes on the appearance of an actual board game as well. This creative spin on the classic locomotive world really gives this game an edge over the rest of the competition.It includes solo play with 4 AI players, or pass-and-play with live players!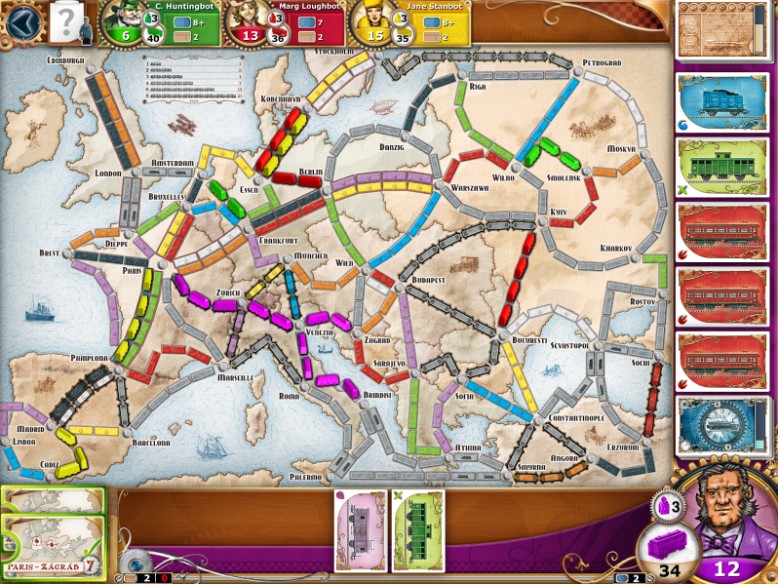 Ticket to Ride's animated board game style brings back nostalgic feelings of sitting around the living room playing with the family.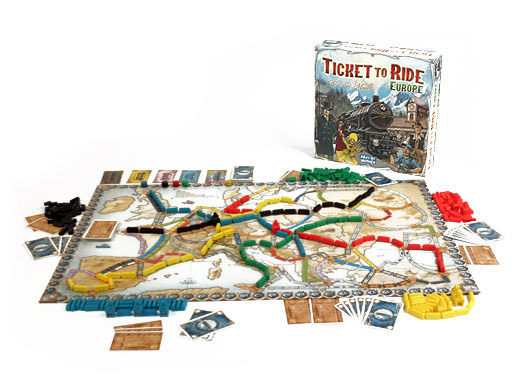 Like Catalan, Ticket to Ride was a family board game before it was digitized.
5. Chris Sawyer's Locomotion
Chris Sawyer's Locomotion gameplay.
Powered by Atari, Chris Sawyer's Locomotion introduces a range of transports available for your choosing. From airplanes to buses, trams and trolleys, this PC game offers a wide selection of transports that will be sure to keep you occupied and constantly striving for more ways to get the systems to interact.
Gain a competitive edge over ruthless competitors, and explore the detailed world of Chris Sawyer's Locomotion to build the ultimate locomotive empire! Move goods and valuables across city lines as you efficiently route your train's journey for success. The game begins in the 1900's, but gradually progresses on through the 2000's as you watch your metropolis slowly grow right before your eyes!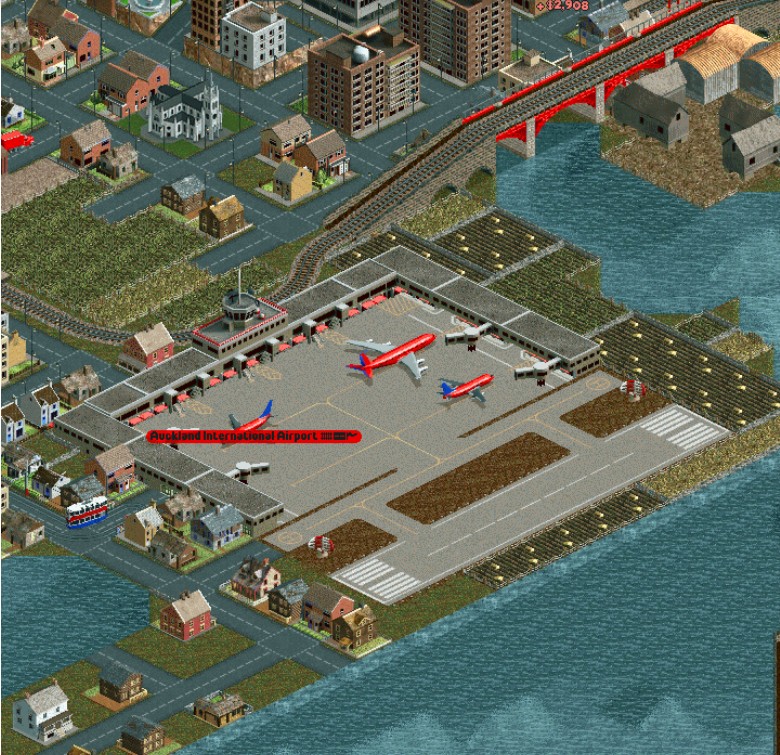 Transport goods using trains, shuttles and a range of other transports to ensure your valuables arrive safely to their destinations.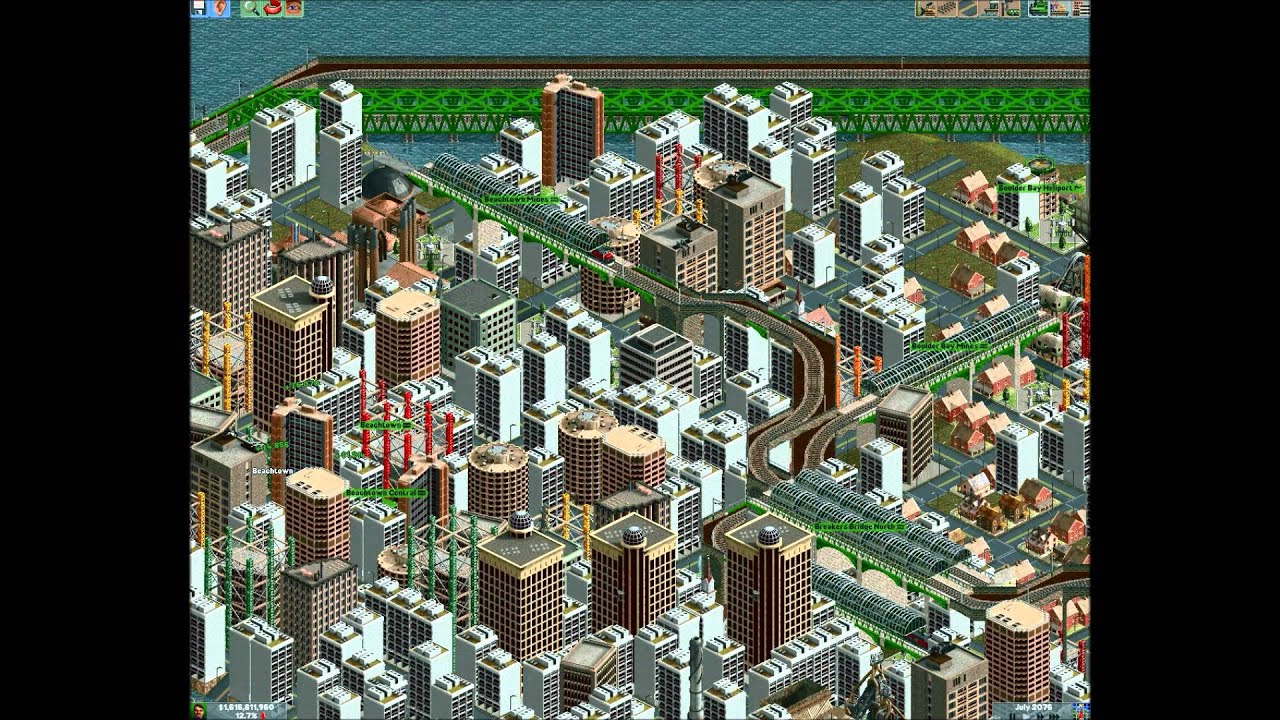 Construct your pixelated metropolis.
4. Tumbleweed Express
Tumbleweed Express trailer.
The wild, wild west makes an action-packed comeback in Tumbleweed Express, an adventurous FPS game! You are the law of the land as your locomotive comes a-blazing through the countryside equipped with guns of steel to blast away the ruthless competition. But, be sure that you are aware of your available resources, for they could easily be compromised and fall into the wrong hands.
Traipse through the barren, yet detailed landscape of the mountainous countryside as you loot for gold amidst a of blazing trail of glory. Tumbleweed Express is more of a first-person shooter game with the locomotive as the main hub of activity. Shoot the enemies from your train with the fastest gun in the west! Protect your locomotive from taking a fatal hit by stocking up on ammo and defense systems for you and your crew as you brave through a stream of gunfire. It's kill or be killed!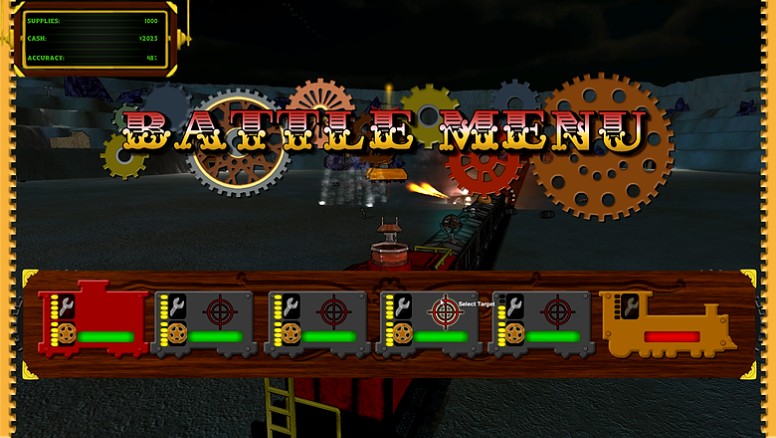 Stock up on defense systems and other weaponry though the battle menu.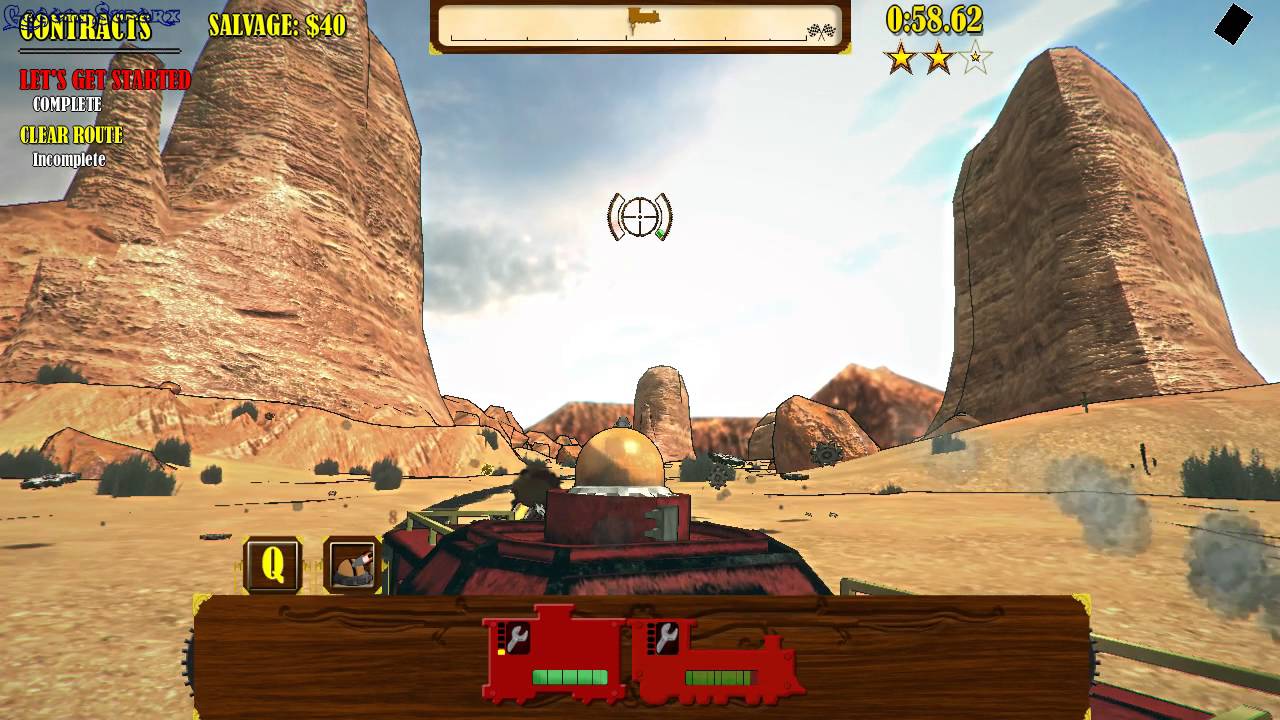 Remember, shoot anything that moves.
3. Locoland
In this battle-filled game of war, Locoland, you have the opportunity to defend your locomotive empire in a range of landscapes. The classic animated design brings back the good time feeling of simpler times when games were not so complicated as this game was originally released in November of 2003.
But, it has a futuristic tone. Robots are at war on a fantastically rich planet that lets you know you are a long way from Earth! The robot civilization has turned against itself, and they battle day and night. You will experience a variety of ailments that are far from the norm of traditional locomotive gaming. Unusual landscapes, hazardous creatures and meteor attacks are only a small hint of what's to come in the frenzy-fueled missions.
Wait, what were they fighting about again?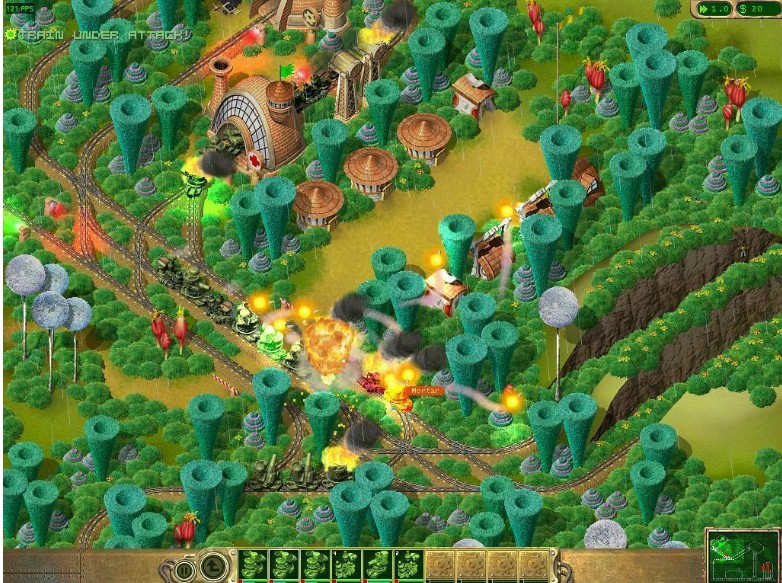 Funnel-shaped trees and fire breathing whatcha-ma-call-its are only the beginning of what's bizarre in this topsy-turvy alien world.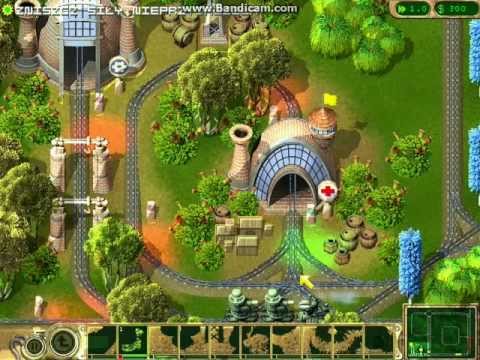 The funky-futuristic art style is so unique.
2. Paper Train Traffic
Paper Train traffic trailer.
Paper Train Traffic is like a modern rendition of the simple board game, which is also called "Traffic." It is a strategy game that tests your reflexes and skills to see how well you can supervise a range of train routes while also avoiding any collisions and monumental catastrophes.
What makes this game even more spectacular is that the entire layout is completely made up of—yep, you guessed it—paper traffic! The game's creative design offers you an overhead view of the challenges set to come, and you are timed to beat your personal best and level up to more complex routes and passages. With each level change, the hand-drawn landscape also adjusts with it, which further ensnares you in this addictive show of mental prowess and agility.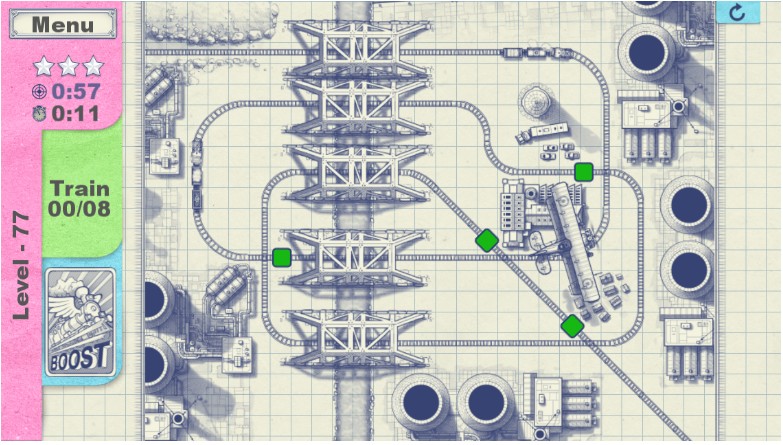 Level up as you avoid collisions in these beautifully hand-drawn landscapes.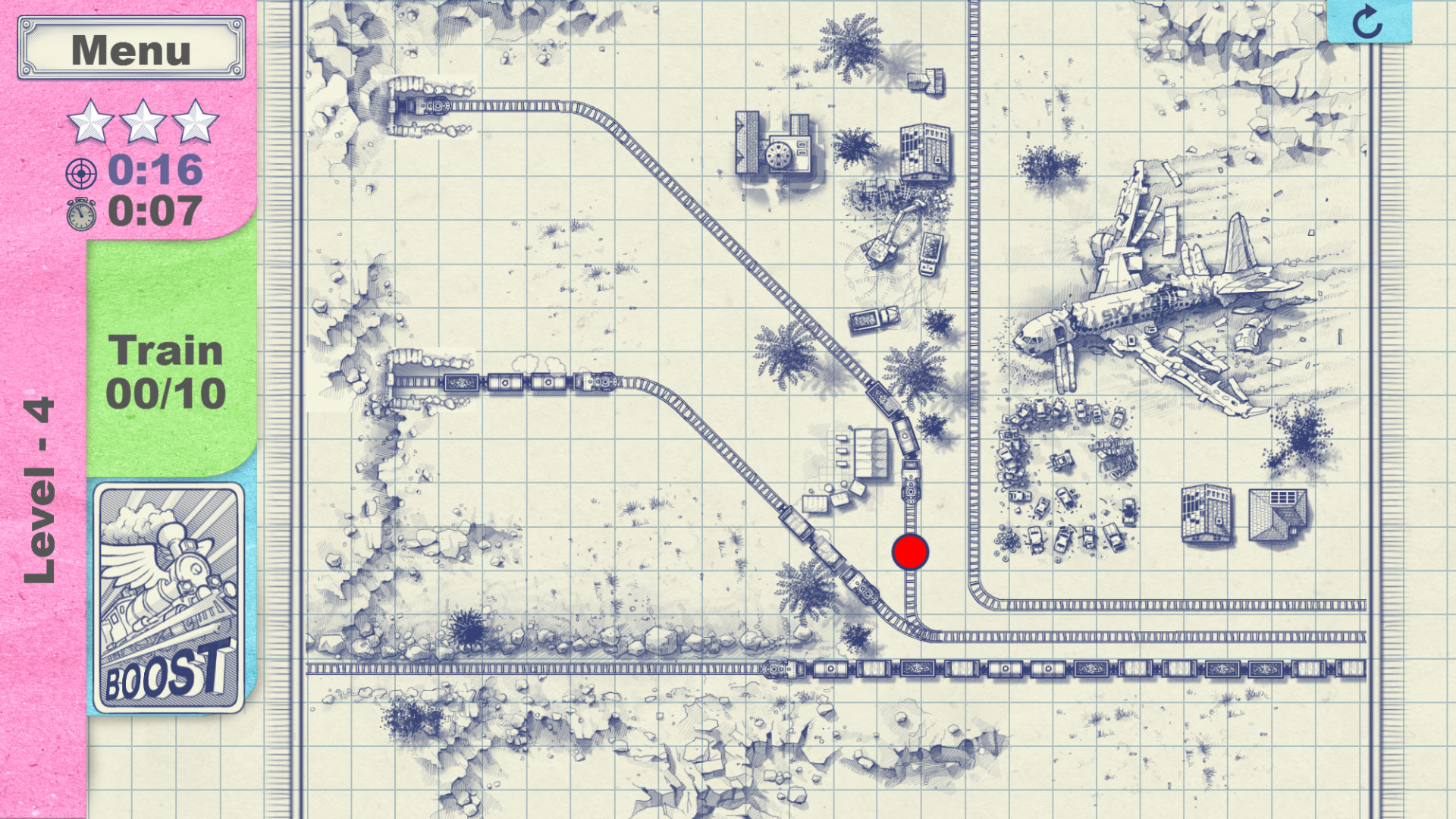 These aren't just doodles, they are challenging puzzles.
1. Railway Empire
Railway Empire trailer
And finally, possibly the most expansive and creative game on this list  is Railway Empire. It was released quite recently, at the end of January 2018. This locomotive simulation truly displays just how far modern graphics and gameplay have come.
The designers do not miss a single beat. There is glorious attention to detail evident in every turn and corner of the game. Whiz by gorgeous landscapes set with realistic features as your steam engine continues its course to the destination of your choosing. With groundbreaking graphics, you are able to build momentous cities and landscapes using crafty strategic methods.
You even have the option to build thriving towns by purchasing and delivering valuable goods that each town may rely upon to help it grow into a powerful and bustling city. Create the landscape of your dreams and set the train to cruise as you travel through your railway empire!
Deliver goods to the local townies to assist them in building a thriving and successful community.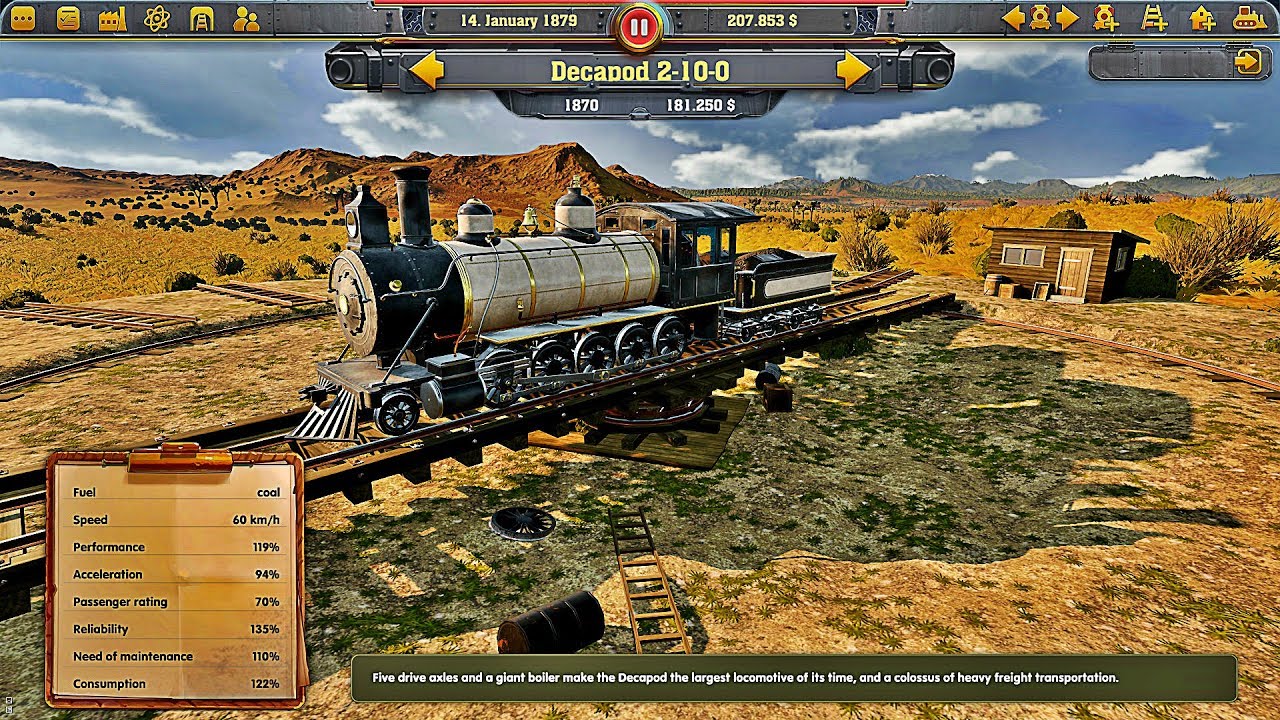 Stay dialed in on all of your train's statistics so that you can choose the best locomotive for each route.
You may also be interested in:
Image Gallery