Assassins Creed Syndicate 2022 Review - Is It Good or Bad?
Updated: 27 Nov 2022 8:21 pm
The Assassins Creed franchise has certainly earned its name amongst renowned gaming platforms, with Valhalla being the latest in its release. However, looking back at more previous games, like Assassin's Creed Syndicate, is it worth the play?
Assassin's Creed Syndicate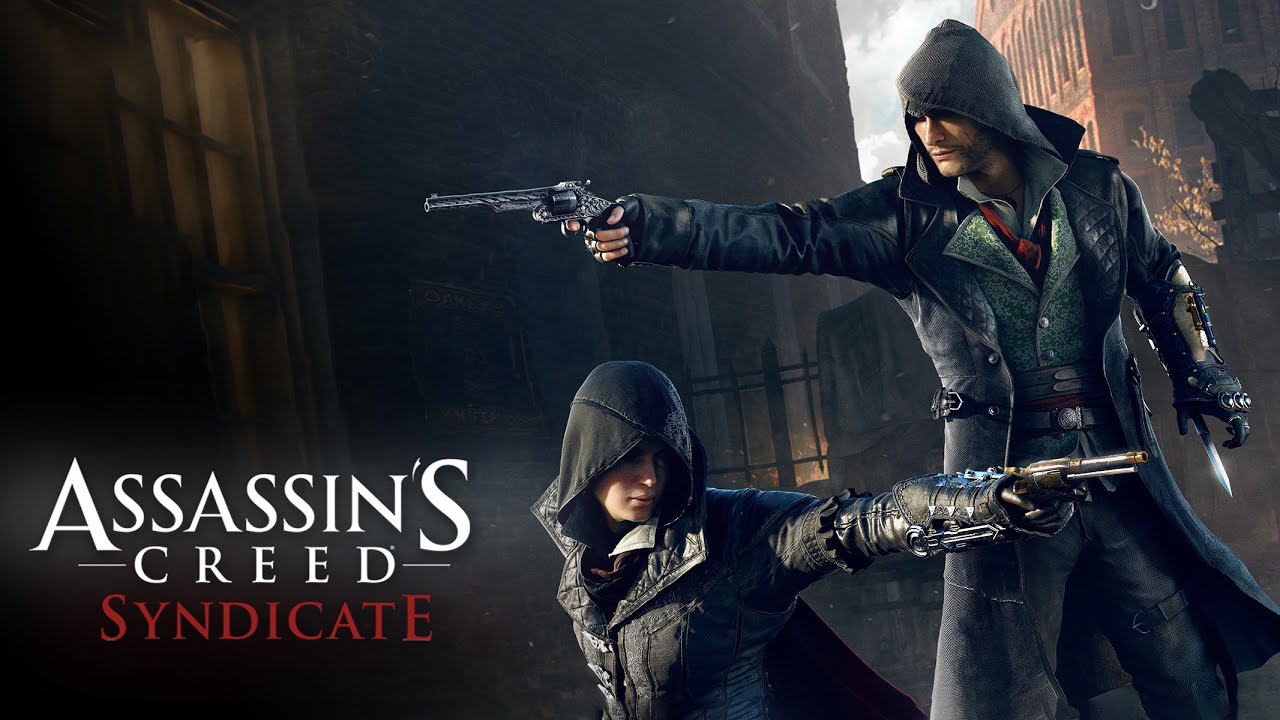 Assassin's Creed Syndicate is an action-adventure stealth video game. It is the first in the series to allow players to switch between Jacob and Evie Frye, the twin protagonists. It's also the first game in the series to include Evie Frye, who is the first female playable Assassin. Ubisoft developed and launched the game for PlayStation 4 and Xbox One on October 23, 2015, and for Microsoft Windows on November 19, 2015. It is the Assassin's Creed Series' ninth major game and the sequel to Assassin's Creed Unity, which was released in 2014.When released, Syndicate saw a drop in sales in its first week of release than compared to its second week performance, Ubisoft explained that it could be by what had happened with Assassin's Creed Unity -which was riddled with bugs and other technical issues at its launch, but as this was not the case with Syndicate, which proved to run significantly smoother- sales rebounded by its second week of release. According to vgchatz; "Assassin's Creed Syndicate sold 864,433 units in its first week worldwide" which can be viewed on the VGChartz Global Weekly Chart - here; www.vgchartz.com/weekly/42302/Global/ for the week ending October 24th.
Assassin's Creed Syndicate Story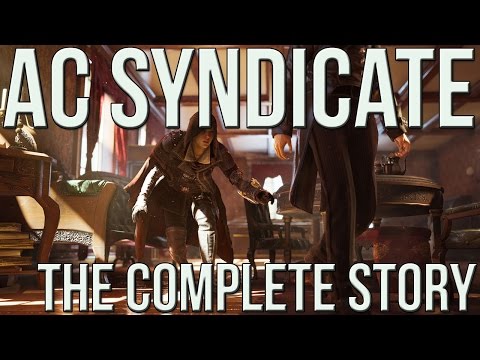 A gripping tale of heroes in capes set in London during the Industrial Revolution. 
Assassin's Creed has always revolved around the battle between the Assassins and the Templars, while the Assassins believe in humanity having free will in living their lives within reason, the Templars believe otherwise, where in- people should be controlled to maintain order. Syndicate sets out during the Victorian Era in London 1868, during the Industrial Revolution.  The game follows Twin Assassins, Jacob and Evie Frye as they navigate the alleyways of London's most daunting corridors in order to take back the city from Templar control, Upon learning about the antagonist's - Crawford Starrick's - master plot to take over the world by assigning the Shroud of Eden (an ancient Isu gadget with immortal and regenerative qualities, capable of healing any wound) Before it's too late, Jacob and Evie must halt Starrick and his templar dominance over London.This in with the wider Assassins Creed story of Isu history, that is seen in each game where Assassins and Templars battle it out to attain or keep these precious ancient artifacts from each other, each to serve their own ideas and cause. This makes things interesting especially if you've been invested in the story from the first game.
Assassins Creed Syndicate Gameplay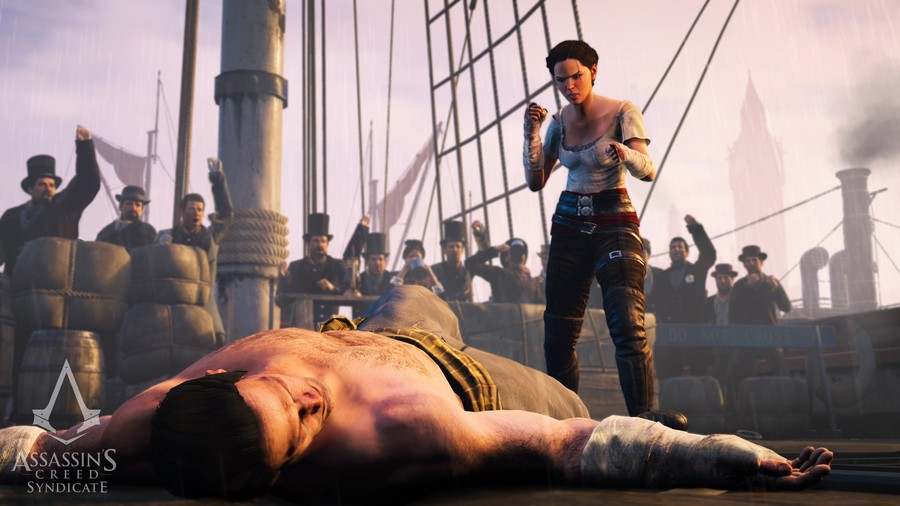 Perform muti-combo attacks on enemeies though main quests and side activities.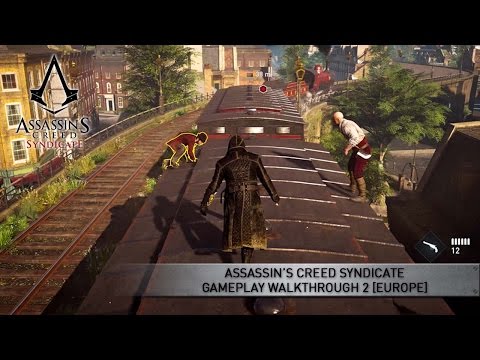 Combat your way through the streets roof-tops while performing high stealth missions.
The game is played from a third-person perspective and its open world is navigated on foot or by carriage. It has introduced new traveling systems and refined combat and stealth mechanics. In alignment with historical accuracy, you will meet and come across Charles Darwin, Dickens and Queen Victoria. Players control the two lead protagonists throughout the game's story, switching between them both, during and outside of missions.  Syndicate has a classic Assassin's Creed feeling to it, with an upgrade in parkour in using the Grapple-gun to ascend to roof-tops and glide easily past crowds as a zip-line. With featuring the classic hidden blade, the game is not primarily a shooter though it's the first to have guns as a major weapon choice in combat, fitting to the theme of early British weaponry in having hand revolvers which serves your primary gun choice. Outside the main objective storyline, players are free to roam the city which is made up of seven districts where they can perform a variety of side missions like; infiltrating through templar controlled factories and participating in fight clubs which are displayed on the map, in aim to fight in breaking Templar influence and power in London. Finishing enough side missions will eventually lead you to a final gang fight between an enemy templar controlled gang, known as 'The Blighters', fortunately you won't be in these fights alone as you will recruit and manage your own gang members, known as 'The Rooks' and participate in overthrowing their control in the city. 
The game follows through a leveling up system which progresses with the main storyline and depending on how much of London you have 'liberated' against templar influence you can expect to rank up your abilities and gang. 
This was the last installment in the franchise that featured the classic Assassins Creed style and mechanics in combat and leveling up, after Origins and Odyssey followed after. Action is fast-paced and brutal, along with repetition as a downside to it's combat that combines powerful multi-kills and countermoves.. The game comes with an additional DLC, continuing Jacob's story in 'Jack The Ripper'.
 In overall, Syndicate features classic elements like 'hiding between crowds' or acquiring special gadgets that you acquire during the campaign, as well as higher stealth skill which unlike the newer installments that followed after had diverted slightly away from.
Assassins Creed Syndicate – Graphics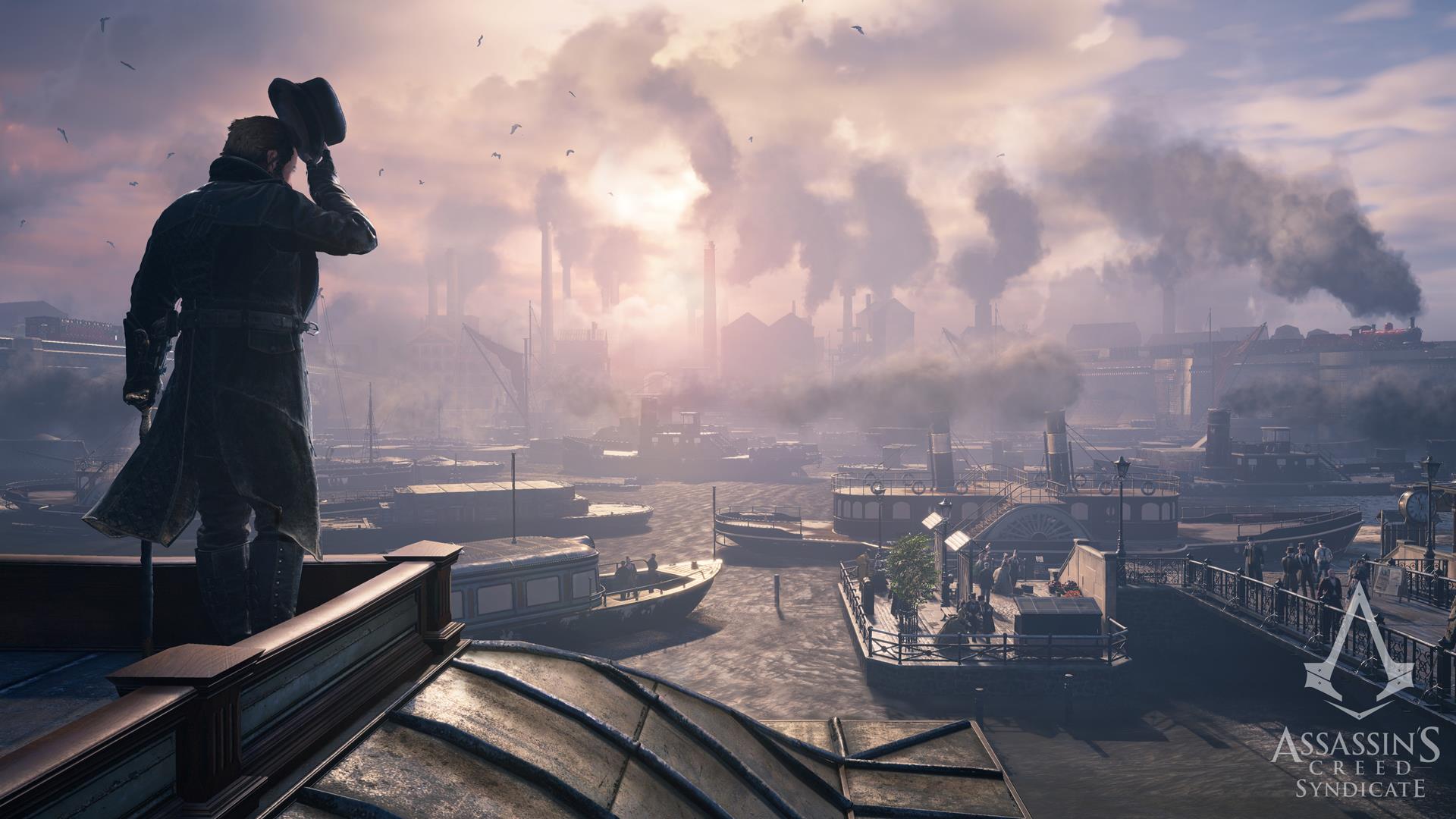 Gripping graphics that pays attention to detail, that's sure to you back in history as you explore the streets of London.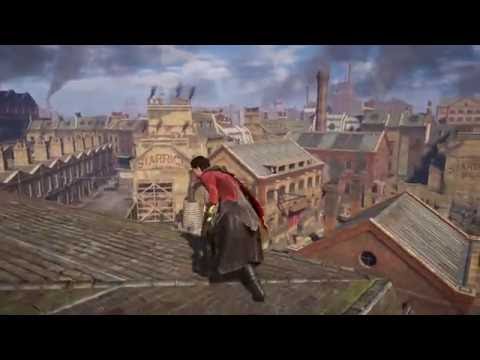 Ubisoft is recognized for creating locations that are historically accurate and vibrantly alive, and it has done it again in Syndicate, with players able to explore Westminster, The Strand, Southwark, and The City of London. In terms of the series' city games, this is a true city experience with polished and refined graphics that offer dense intricate detail to historical framework that charmed me in the details within the setting that this game offers, such as cargo ships on the Thames, horse-drawn carriages, and steam engine trains on railway lines. Each district is distinct and provides the player with a broader range of options to explore by showcasing a variety of ground work and roof-tops to showcase stealthy parkour moves. In 2022, this game still offers some of the best set graphics and design settings during the Victorian Era.  Although, after playing the game for a while, I felt that the ordinary presentation of individuals was a little repetitive, and that the game had a long load time in between, it was still a significant improvement over Unity. Apart from that, the game appears to run more smoothly on console devices; however, on PC, crashes (ACS.exe had stopped working) and performance issues such as low FPS or FPS drops, as well as stuttering issues, have been reported; however, these errors can be fixed by fixing the GPU and lag issues by downloading relevant patches applicable to your issue. For more information on knowing if the game can run on your system, click here Assassin's Creed Syndicate Graphics & Performance Guide | GeForce (nvidia.com) .
In addition, Ubisoft does offer client support under their website,  specific to the game - Assassin's Creed Syndicate Support | Official Ubisoft Help , here players can log issues and get help with issues across all platforms relating to the game with the developer. My personal experience with the Ubisoft was great, since I had an issue with Assassins Creed Unity where my helix points weren't accumulating into my account- the team managed to respond within a week to my email and fix the problem. So getting help with the game won't be a problem- especially since they do have a custom support page for issues that may arise.
Assassins Creed Syndicate –Price
Assassin's Creed Syndicate runs on a variety of platforms. There are various editions exclusive to the game itself which are available with the DLC's.
The updated price list for the standard Assassin's Creed Syndicate game for 2022, is of follows:
PlayStation - At the moment, this game runs on sale at $8.00 until February 2nd 2022, thereafter taking on its normal price of $29.99.
Xbox – This game sells at $29.99 on the Xbox store.
Steam – This game sells at $29.99 on Steam.
In addition to pricing, the game offers in-game purchases in acquiring add-ons to your character through acquiring or purchasing Helix points which are exclusive to the Assassin's Creed Series through Ubisoft in signing up for a Uplay account.
Assassins Creed Syndicate –Verdict
If you're a recent fan of the Assassin's Creed series or just exploring in 2022, I'd recommend that it is a good game to play if you're looking for something that has a casual gameplay style.                            
 7/10
Pros:
The game pays attention to detail, it's vibrant and compelling to its times with an immersive grounded setting.
Character personalities are unique and draw in the player.
Grapple hook serves as a unique addition to stealth and helps the player navigate and perform assassins easily.
The game brings on a range of weapons which are completely unique to the game.
Shawn and Rebecca return in the modern main story, making things interesting.
Mission rewards are beneficial and serve as items that you can actually use as you progress in the story.
Cons:
There is a lot of repetitiveness in terms of combat and the process of liberating different districts.
The Leveling system constrained gameplay and sometimes made it seem like an RPG game.
This was a missed opportunity to have the London setting as a sequel to Black Flag for playing as Edward Kenway, as he was mentioned in the story.
Compared to other Assassin's Creed storylines, Syndicate's story was a bit mundane with no major twists.
Minor bug issues may arise.
There was not a lot of character growth for the characters themselves.