[Top 10] Best Storytelling Board Games
Updated: 18 Aug 2021 9:36 pm
A plush warrior is the best defender you could ask for.
If you're a fan of video games with strong narratives, why not give storytelling board games a try?
One thing people will look at when it comes to games is the narrative. Does it have a great story that pulls me in? Is it immersive enough to spend hours and hours on it without being bored?
If an epic tale is what you are after, or if you just like the storytelling to be part of the game's strong points, here's a list of storytelling board games that might just be up your ally.
10. Stuffed Fables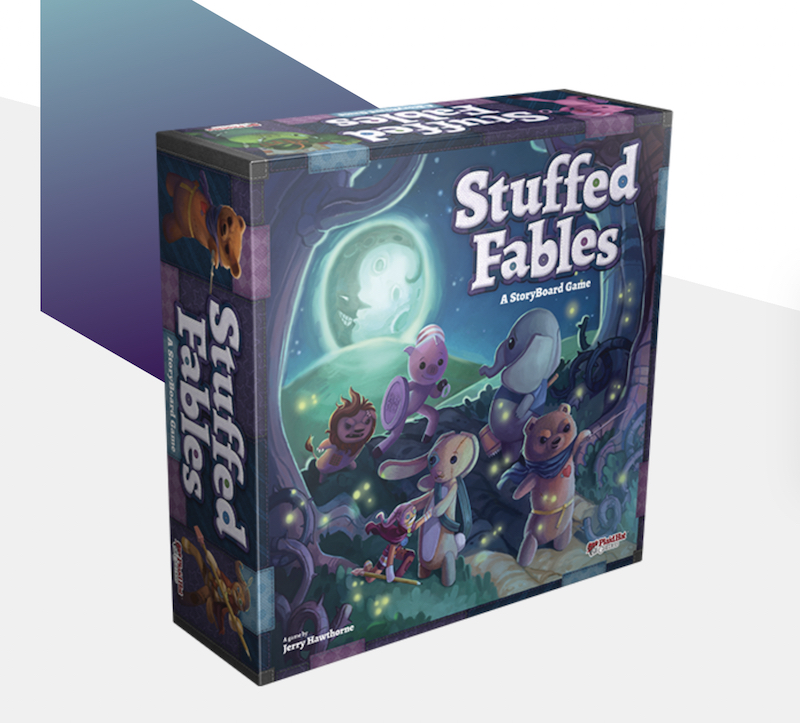 Stuffed Fables Box
I've written about this one before, but I feel it deserves another mention here. In Stuffed Fables you get to play the role of one of the child's favorite stuffies. You have to save this kid from an evil mastermind and all kinds of baddies that try to disturb her while she sleeps through the game's chapters. Each adventure is placed on a book that acts as the board, and each time we turn a page we get to play in a different type of map or other components of the story will be revealed.
What's fun about Stuffed Fables:
Family game, especially if you have kids or siblings that you want to introduce to board games with a narrative.
Toy story the board game, kind of feels like it and looks like it, only cuter.
Hits right at the heart, while not the most exciting board game out there, it has a pretty strong narrative that deals with childhood and growing up.
9. Unlock: Timeless Adventure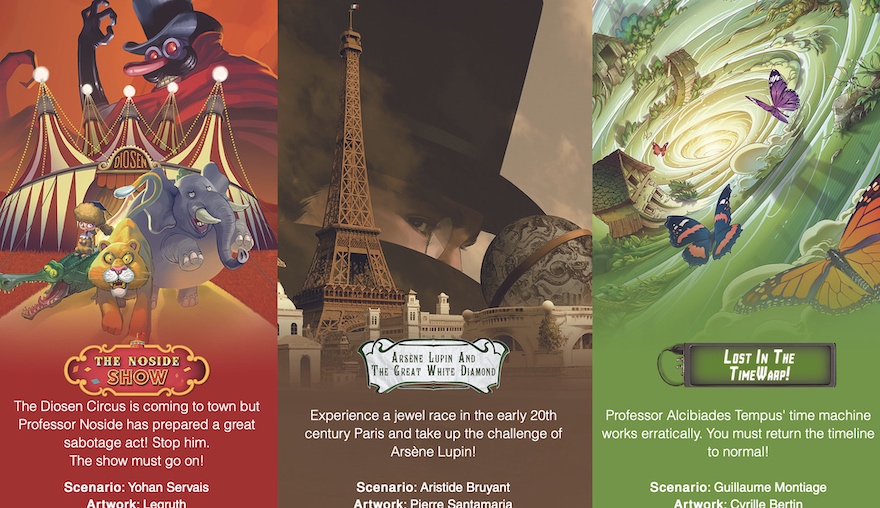 3 Adventure Stories of Unlock: Timeless Adventure
If you've loved physical escape rooms or even the card game version of it, then there's another card game series that's pretty similar: Unlock: Timeless Adventures. This is actually another bundle of the Unlock series that features 3 new escape room scenarios: The Noside Show, Arsene Lupin and the Great White Diamond, and Lost in Chrono Warp. Search the card for clues and unlock the riddles to reach the end goal, a companion app which you can download for free will keep track of the time and some clues.
What's fun about Unlock: Timeless Adventures:
Escape rooms, a card game alternative to it, costs about the same as a one-time entry but I like bringing the cards around to let other people play.
Time is ticking, there's a set amount of time for you to finish the scenarios, the pressure hits and gets you and your friends scanning every inch of the card.
If you're into co-op this is one game I would recommend.
8. The City of Kings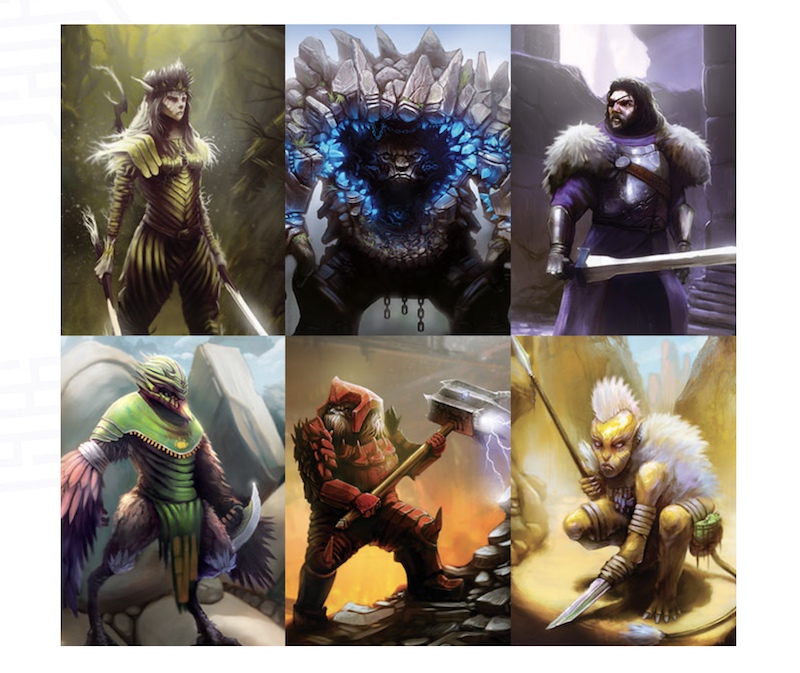 The Heroes of The City of Kings
This was supposed to make an appearance in my  RPG entry but I moved it over here. The world you live in was originally peaceful and every human-creature lived without much problems with each other--- until Vesh came. Now the world is in ruins and only one city remains, you and your friends must reclaim the rest of the world and protect the oldest city in this realm. 
What's fun about The City of Kings:
Several stories, several "quick – play" scenarios, if you've seen the box you'll know this game can keep you busy.
Story, if you're into deep stories and the whole fantasy theme then this one has a lot to offer.
Challenging even on easy mode.
7. Near and Far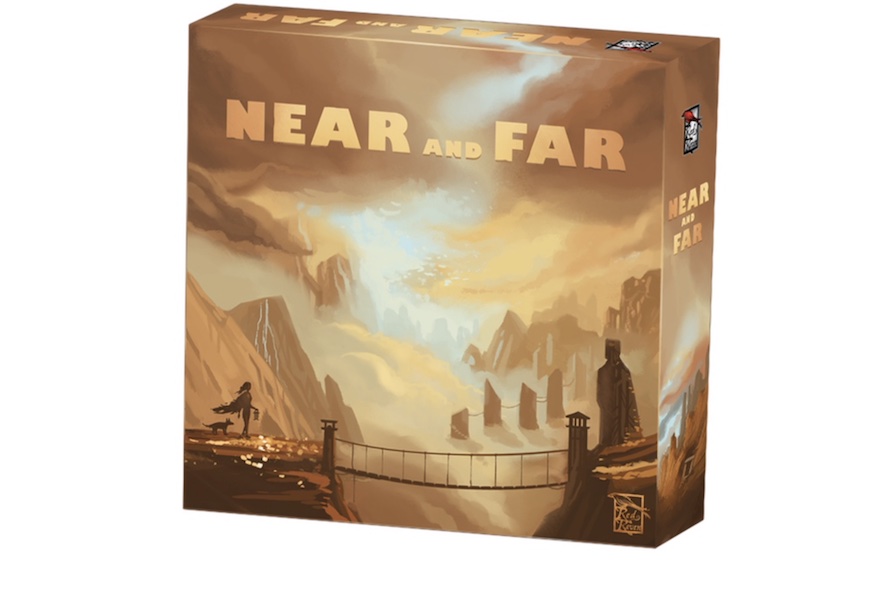 Near and Far Box
This is the tale of great wanderers in search for the Last Ruin, a city that legends say contain a certain artifact that will grant the heart's greatest desire. What exactly could these adventurers be after with the artifact? Will their greed to claim the artifact as their own ultimately cause their demise? Prepare yourself for a great adventure ahead!
What's fun about Near and Far:
Encounters, and I don't just mean fighting encounters, you can recruit other characters along the way.
Story progression, like a video game, you'll enter an "event" where you have to read passages that reveal parts of the plot.
Captivating artwork, sometimes that's what you need to get the game.
6. Aftermath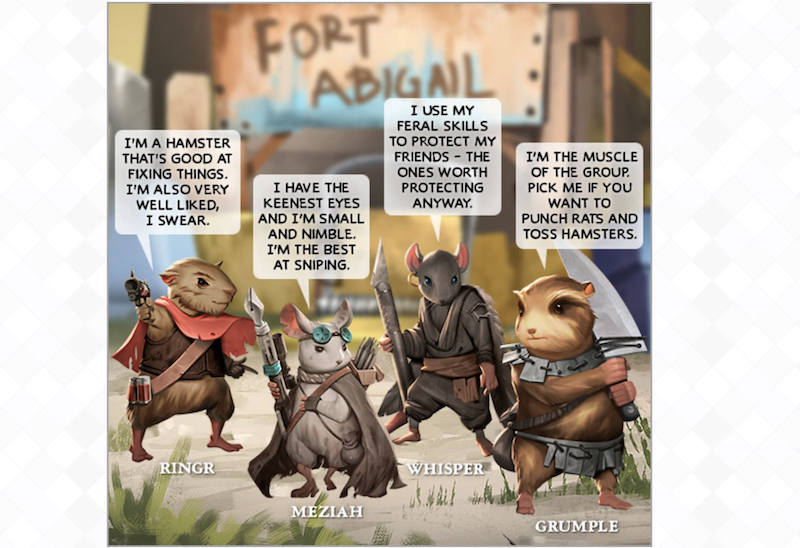 The Providers in Aftermath
Gone is the age of humans; nature is slowly taking claim over cities since humanity no longer runs the earth. So, what exactly are you? In Aftermath, you play the role of a small rodent trying to survive in the new world. You belong to a colony and are part of a group called the "providers".  As a provider, you have to leave your colony and scavenge materials in order to strengthen and advance your family. You have to beware though, even without the humans; the world is still crawling with danger.
What's fun about Aftermath:
Things to keep track of, not just you and your fellow providers' status, but also the colony's well-being.
Card-based action system, if you weren't into Stuffed Fables due to the die system, maybe this game will be more for you.
Backstories of the humans and other characters as you go along with the game.
5. Cantaloop: Book 1 – Breaking Into Prison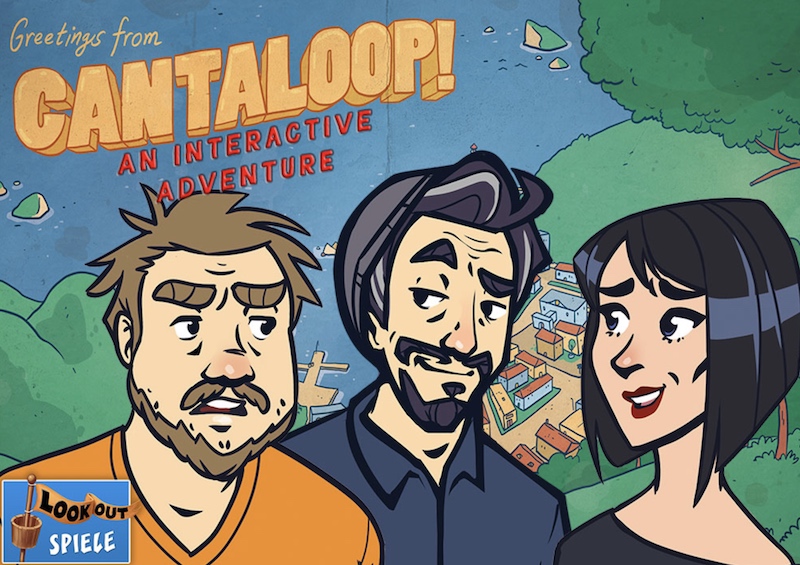 Grettings from Cantaloop Art
This was actually recommended to me by a fellow redditor regarding solo play board games. Originally a 1976 PC game, the board game version adapts the same mechanics as the game without the need of a PC. The player assumes the role of a character in an interactive story driven by puzzle solving, exploring and interaction. You return home to get revenge on the most powerful man in the city.
What's fun about Cantaloop:
Best played by one, well actually I've only played it as solo and according to BGG that would be the ideal number, given the number of hours it takes—I agree.
Puzzles galore, the entire game is puzzle solving.
It legit feels like a point and click game in book form.
4. Forgotten Waters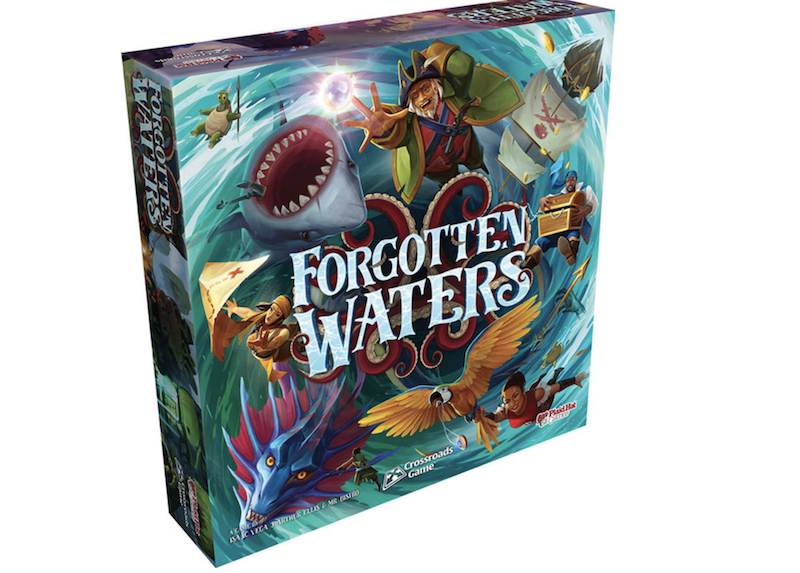 Forgotten Waters Box
Let's take these stories now out to sea with this pirate adventure game. Players get the chance to live the pirate life in this magical adventure with a story designed for them to explore and have a good time while interacting with the world created around them.  There are five scenarios and a huge location book for you to start your own pirate adventure.
What's fun about Forgotten Water:
APP with voice, there's a companion app that randomizes events and the awesome part is that it's voiced!
Strong narrative, something I didn't expect when I just read the game description.
Easy to learn, the focus is really on the story, so things aren't too complicated to pick up.
3. Destinies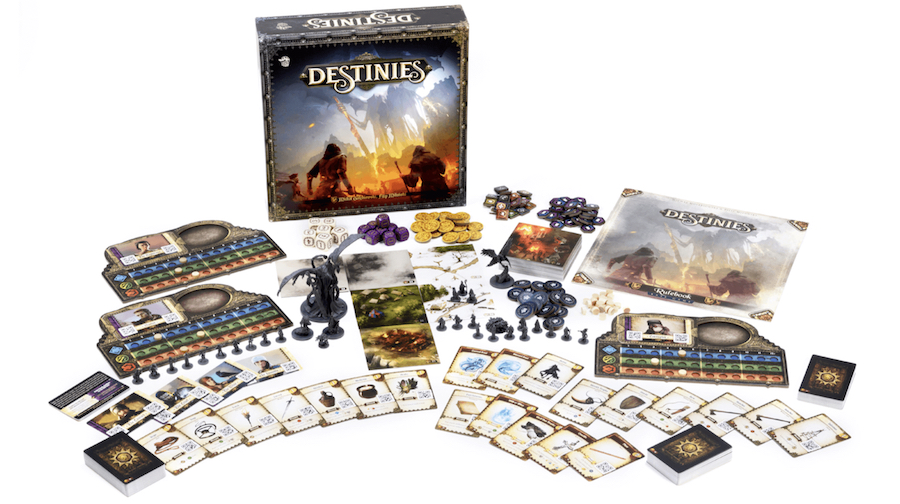 Destinies Box and Components
A competitive story driven game of adventure and exploration. This is the first in a series of games using a brand-new system called "Destinies". Like a lot of dungeon crawlers, the game is set in a dark-fantasy medieval world. Each player has their own "destiny" which acts as their "end goal". Players will go through their story and try to fulfill their destiny.
What's fun about Destinies:
Solo has both a relaxed mode and a time pressured mode.
RPG, and with a companion app to immerse yourself more into the story.
Small choices, encounters with NPC may let you choose (or not) to help them, your actions may impact the story later on.
2. Sleeping Gods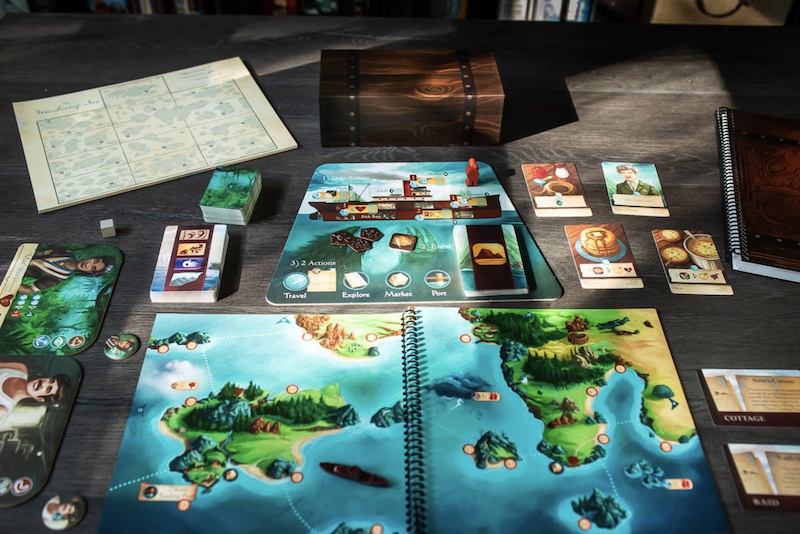 Setup for Sleeping Gods
Something seems strange. You and your crew can't seem to return home. It feels as if some outside force is constantly making you lose track of where you are headed. Welcome to the Wandering Sea. The gods have brought you here and you can only return home when you manage to awaken them. You and your crew aboard the Manticore must explore and find the totems to awaken the gods so you can wish yourselves home.
What's fun about Sleeping Gods:
Open world, there are other open world board games in the list but this one shines as one.
Strong Narrative with Beautiful art to boot.
Combat, feels like a turn based classic RPG.
1. Gloomhaven: Jaws of the Lion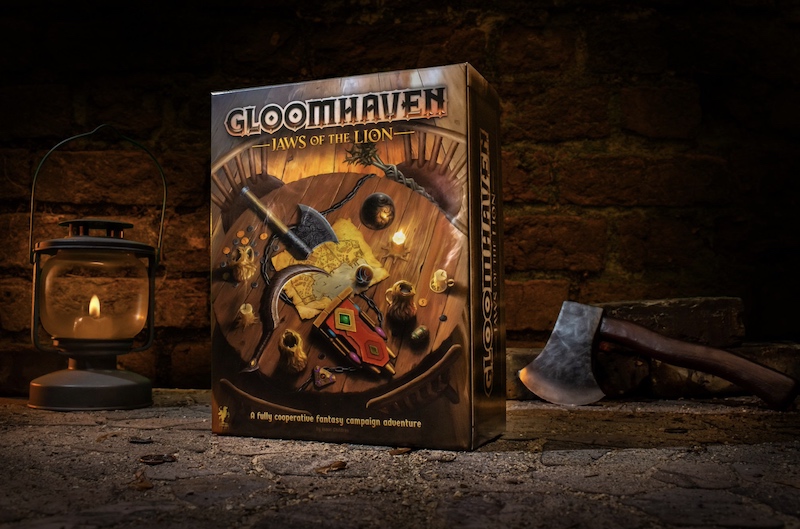 Gloomhaven: Jaws of the LIon Box
I've talked about Gloomhaven before, but this will be the first time I'll be mentioning this stand-alone game that takes place prior to the main Gloomhaven board game. The game includes 4 characters, each with their own unique abilities. There are mysterious disappearances happening within the city and you are tasked to investigate the happenings.
What's fun about Gloomhaven: Jaws of the Lion:
If You Want to get into Gloomhaven, you can dip your feet here, not only is it a prequel, the rules are simplified (though still a bit complex).
Not as big as Gloomhaven but still packs a ton of content, you get 25 scenarios and some additional stuff that aren't present in Gloomhaven.
For Fans, if you're into Gloomhaven, even if it's tailored for new players, veterans can still get a lot from this game.
You may also be interested in:
Image Gallery