Top 11 Online Multiplayer Shooting Games
Updated: 01 Jun 2019 3:53 am
Blast your best friends to oblivion or save the universe together with these titles
Get ready for the best online multiplayer shooters of today. 11. Rainbow Six: Siege
Rainbow Six: Siege E3 Gameplay Trailer
If you are against the rush and the fast pacing of modern  multiplayer shooters, you will love Rainbow Six: Siege. The tactical slow-paced gameplay will encourage players to not only rely on reflexes, but also on strategizing. Strong cooperation between teammates is required in order to be victorious, whether it's breaching a window on the top floor, or silently digging your way in through the basement. Assaulting a mansion never felt so real.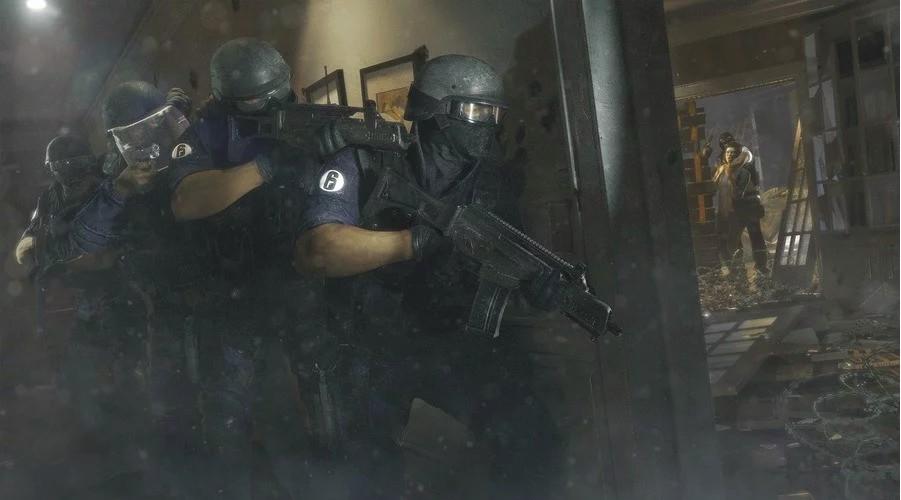 Teamwork is the key to victory. Without a plan, winning will be nearly impossible.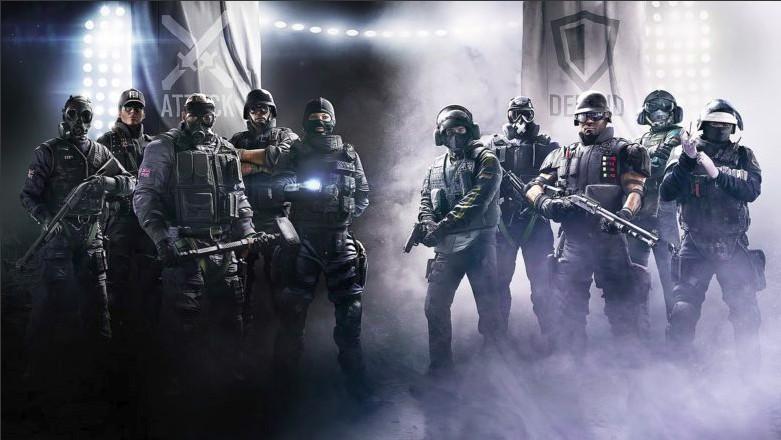 Each character (or operator) has their own special capabilities. Each of these characters play an important role. These roles will decide how you play the game. Which role will you play to help your team in battle?
10. Warframe
Warframe E3 Gameplay Trailer
Warframe is an older shooter, but it's on this list because of the fluidness and smoothness of just about everything it offers. Players take the role of an all-powerful dexterous warrior with a goal to vanquish alien threats. Killing these slimey enemies is far more satisfying than the enemies in today's shooters. Now, add your friends to the game and prepare for alien annihilation. Not to mention, it's free to play. What more do you want?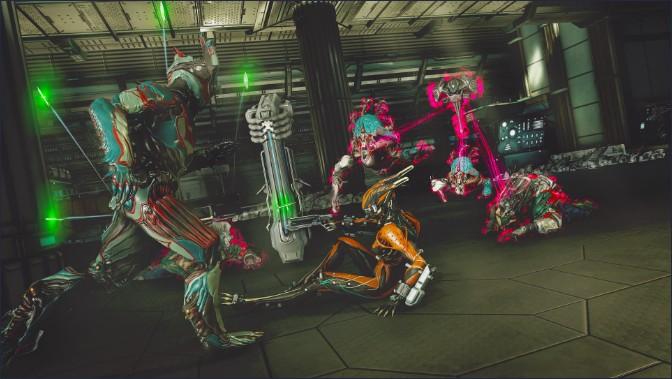 Don't limit yourself to just killing aliens with your friends. This shooter also includes a PvP mode that is sure to raise the competitive tension between players.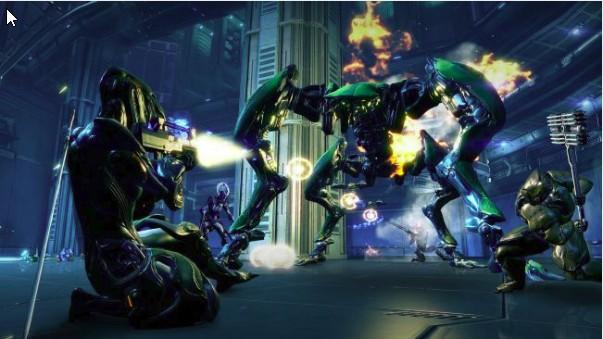 Boss stages on Warframe are like none other. Even though this game can be played solo, it is not recommended due to the difficulty of these boss fights.
9. Star Wars Battlefront II
Star Wars Battlefront II Gameplay Trailer
We're flooded with bad movie-to-game adaptations and vice versa, but Battlefront II strives not to drown in that flood. The first game, Battlefront was praised for its hype and barely managed to deliver, but EA said directly that they are learning from past mistakes, and the latest E3 footage of Battlefront 2 shows that fans have been heard and adaptations will be made to the final product.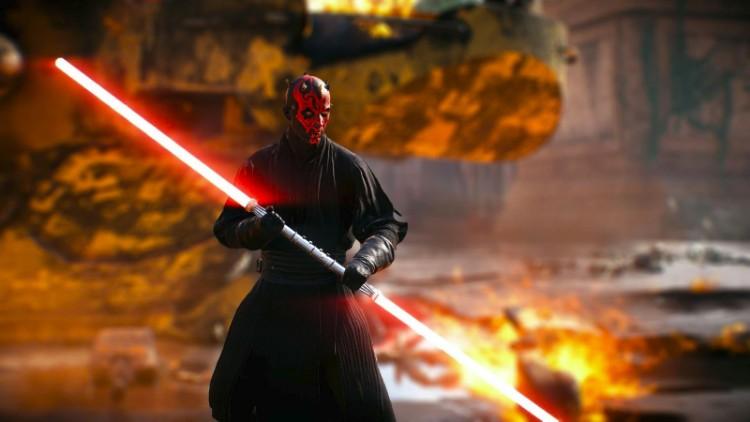 You will not always use a gun, you will eventually use a lightsaber to unleash your melee attacks upon enemies.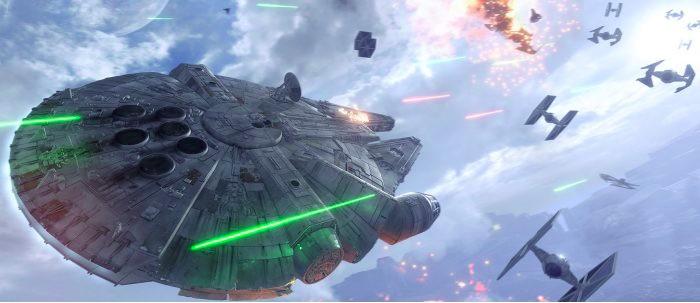 The battle between the light side and the dark side of the force awaits you. Which side will you choose?
8. World of Tanks
World of Tanks Gameplay Trailer
Online multiplayer doesn't mean that you need to be controlling a gun-wielding hero who can jump around and quickscope with a sniper rifle. World of Tanks is a slow-paced, tactical, vehicular combat simulator in which speed and reflexes aren't the key to success. Wargaming still maintains the health of the game by adding more tanks and equipment every once in awhile. For a free multiplayer game, this is definitely a must, and no, it's not one of those pay-to-win jokes.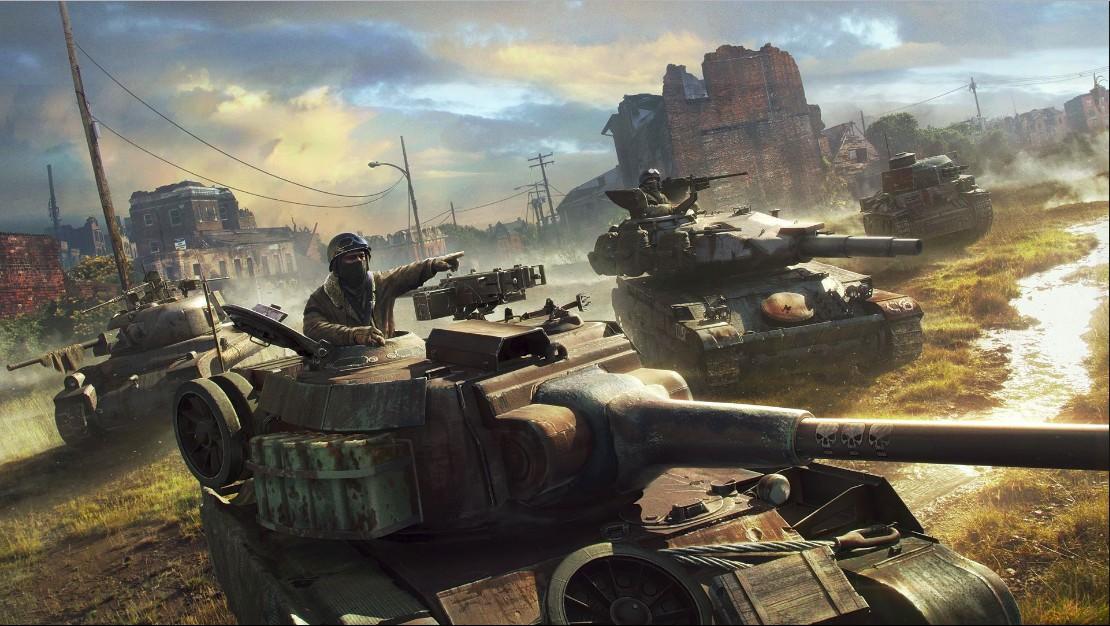 Get your crew together and wreak havoc upon the opposing team.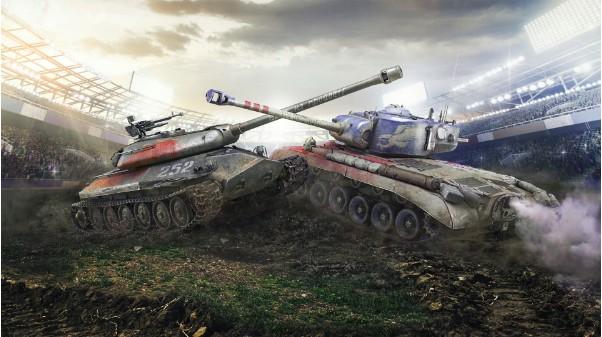 Who will be the last tank left on the field?
7. Arma 3
Arma 3 E3 Gameplay Trailer
There's a reason this game is on this list, and it's not because the gameplay is smooth and polished, or the graphics are top-notch, but it's because the game is constantly in development by the community. Yes, I'm talking about mods. Players always have the best ideas, and allowing them to add their own custom modes to this game is like giving birth to new prototypes that may redefine multiplayer. Well, it has already happened, and we will get more on that later as we go through this list.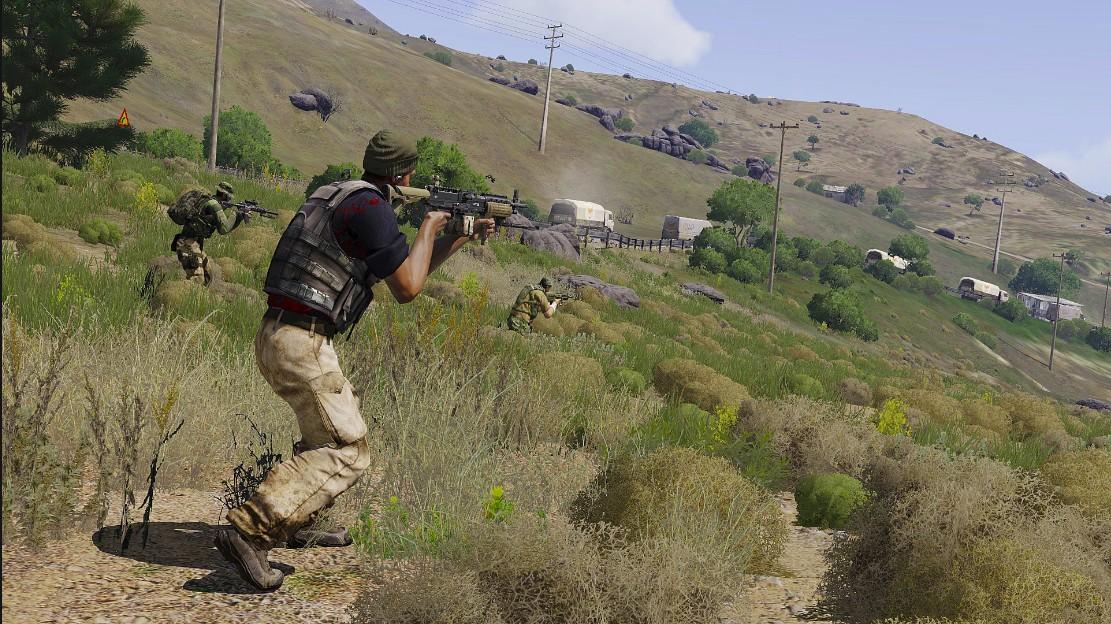 Experience true military combat and tactics like none other.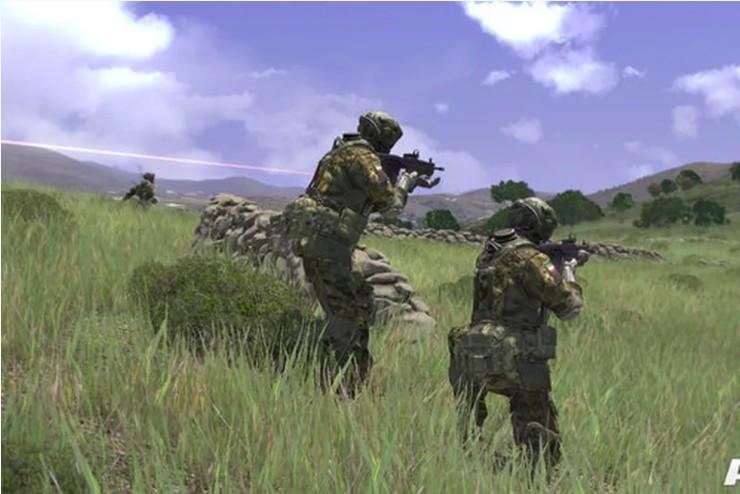 This is as close as you can get to a real life military shooter.
6. Call of Duty: WW2
Call of Duty: WW2 Multiplayer Gameplay Trailer
Apparently, not many players like future shooters, especially when it comes to Call of Duty. After Call of Duty: Infinite Warfare was demolished by Battlefield 1, developers decided that going back to their roots  a good step for the franchise. Combining the fast-paced gameplay of Modern Warfare and the atmosphere of the Second World War, Call of Duty: WW2 is like remastering the old games, but with a modern touch. That's something new, and players love new things. This one is definitely worth hyping for.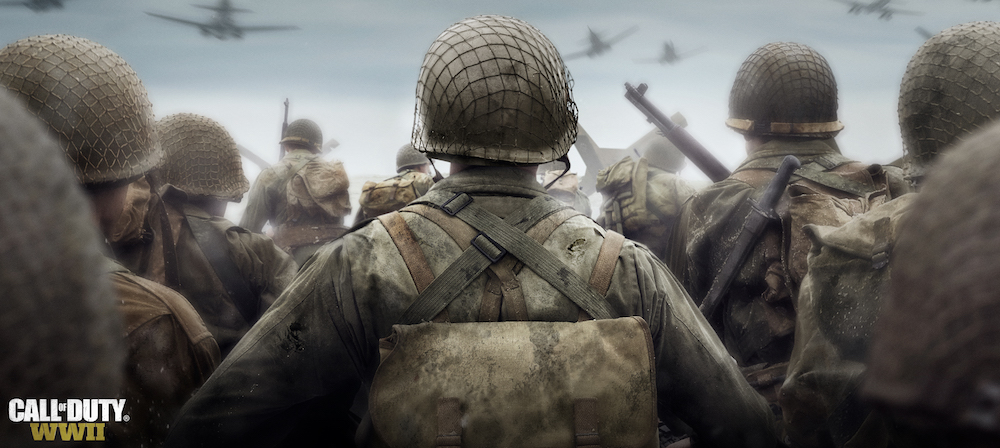 Team up and take 'em out.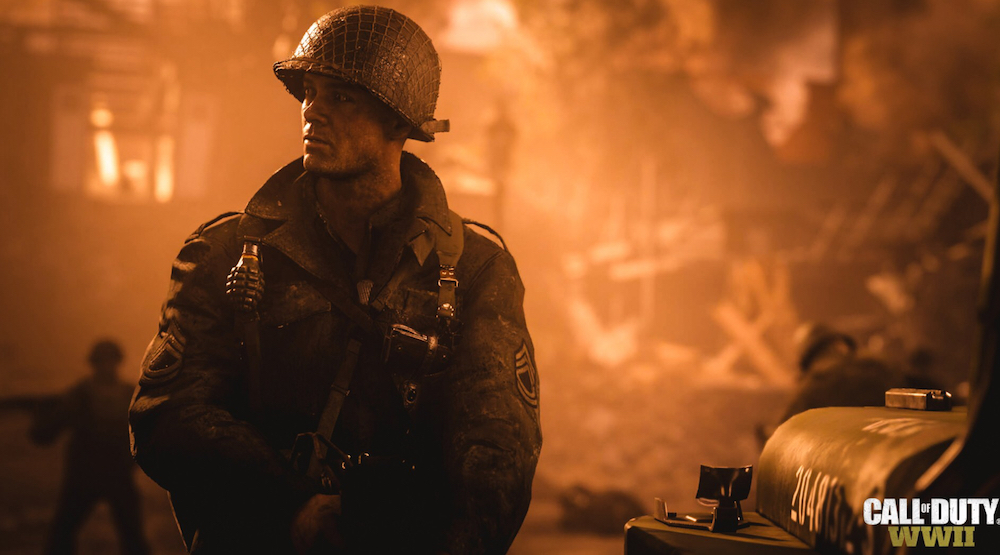 Get into the time period with this immersive online shooter.
5. Destiny 2
Destiny 2 Gameplay Trailer
Destiny 2 is not yet released but it makes it to this spot because of how successful the first one was. E3 footage shows that the sequel is a more polished version of the first, with fresh new content and new classes. MMOs like this one should last for over 5 years. This time around, Activision Blizzard is the publisher. Which means that there will be high demands for updates and content, as that is what Blizzard is known for.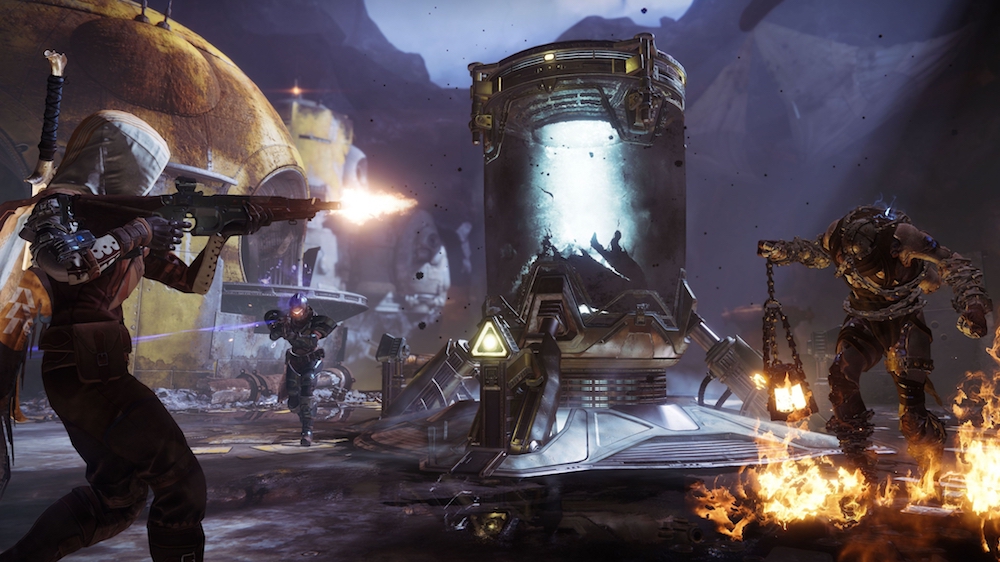 Mayhem? You've got it under control...maybe.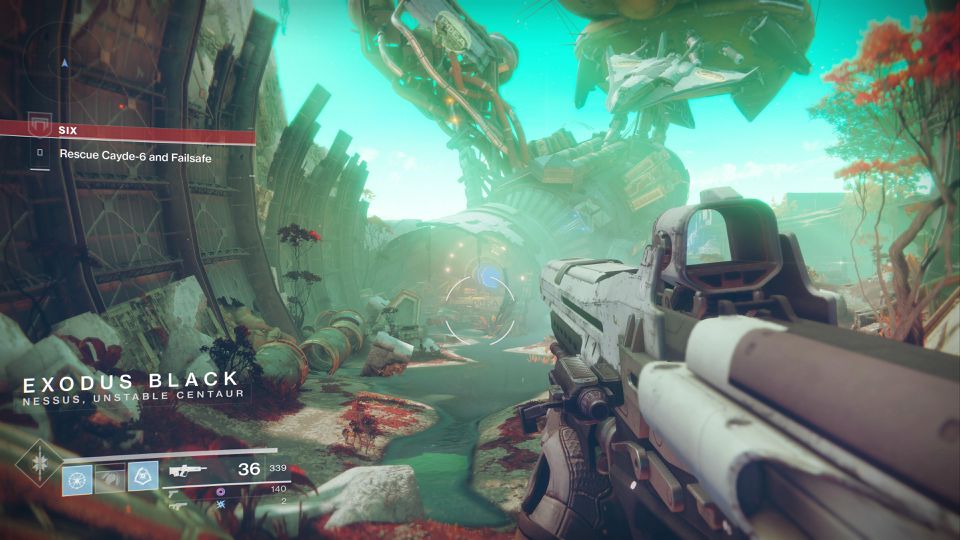 Locked and loaded
4. Overwatch
Overwatch Gameplay Trailer
Overwatch combines classic MOBA rules with first-person -shooter gameplay mechanics. The characters are very unique and diverse. Using each person makes you feel as if you are playing a different game. The game is constantly being polished and updated with frequent patches and balancing changes, looking much different (for the better) than what it was when it launched back in May 2016. Setting up new standards for future online shooters, Overwatch received the Game of the Year award in 2016.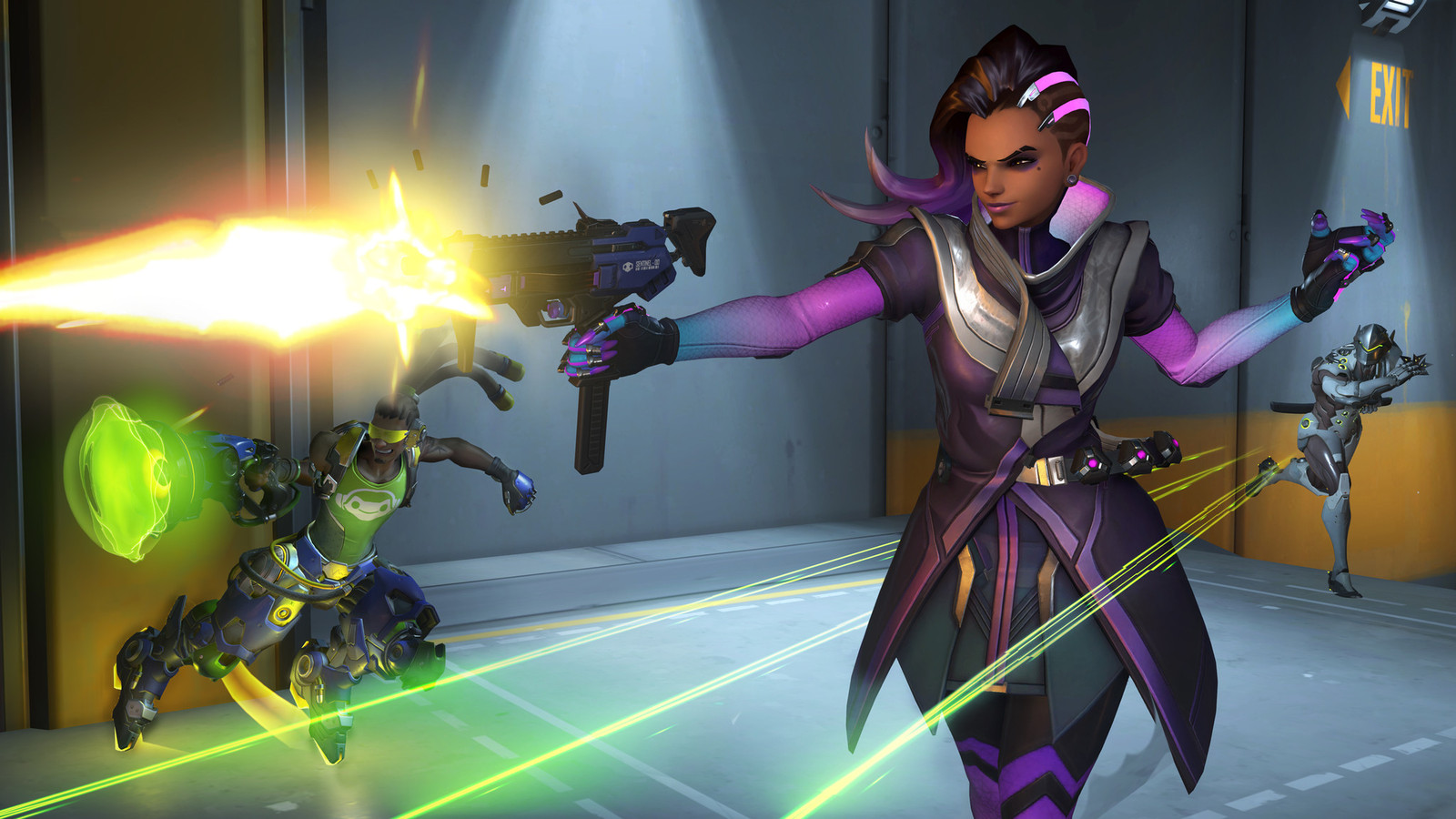 This is my "I can't mess up my manicure" gun.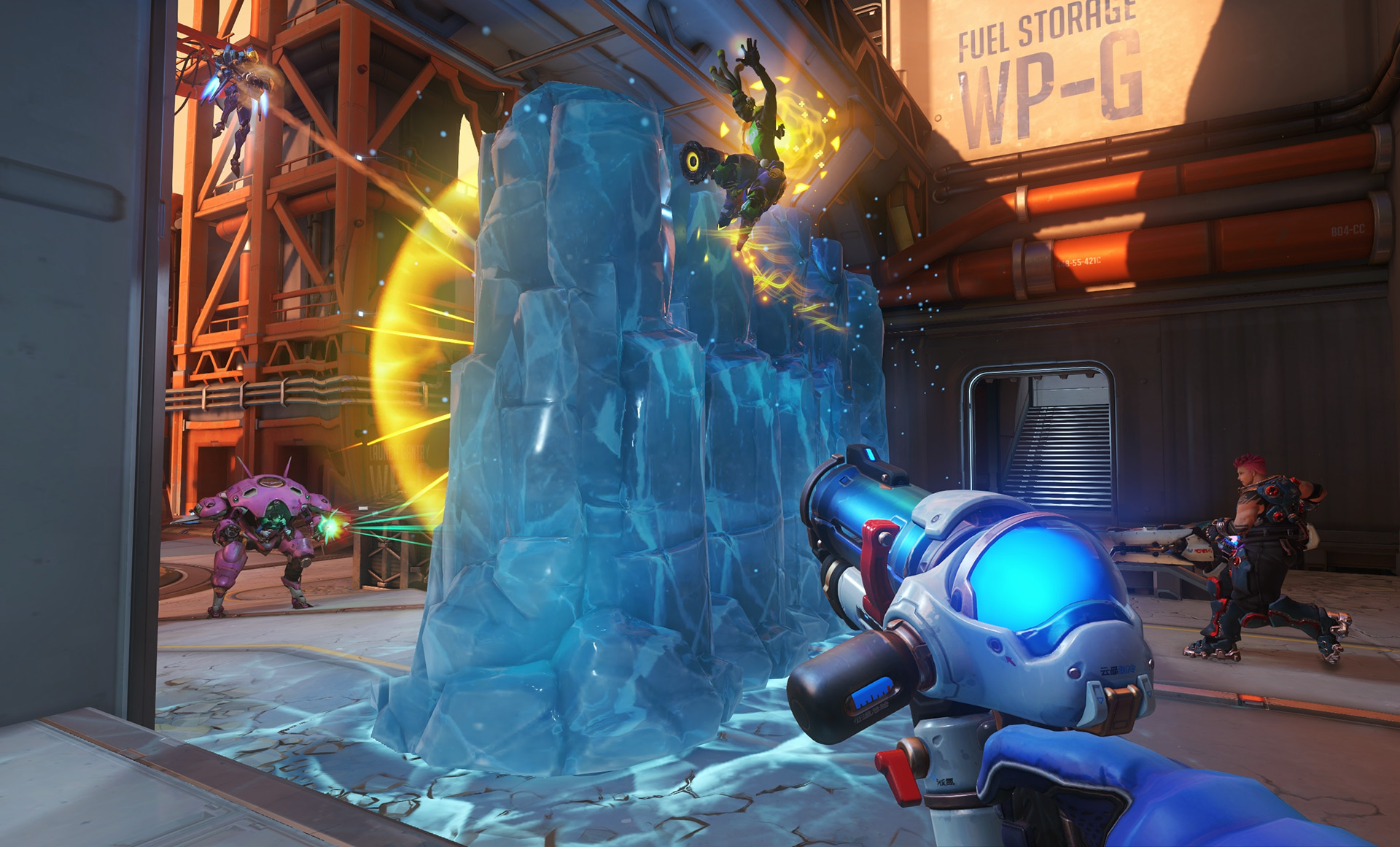 Effective and helpful.
3. Battlefield 1
Battlefield 1 Gameplay Trailer
We don't have many World War I games in this generation, so making one is seen as a risk by developers, but DICE nailed this one. Battlefield 1 crushed its Infinity Ward competitor Call of Duty: Infinite Warfare, both in marketing and the game itself. This World War I simulator blends perfectly into the modern design of first-person shooters.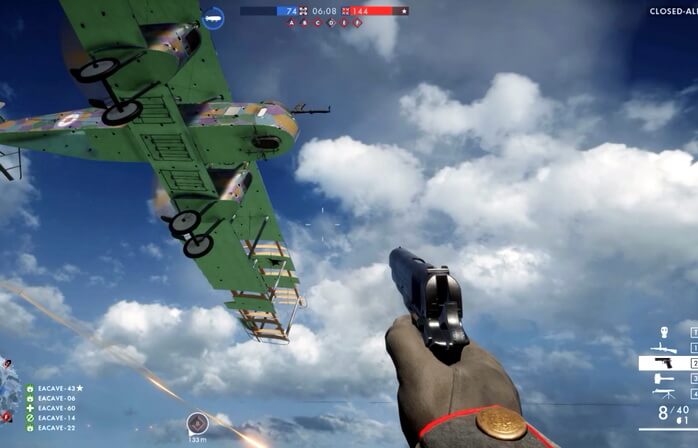 This'll work, right?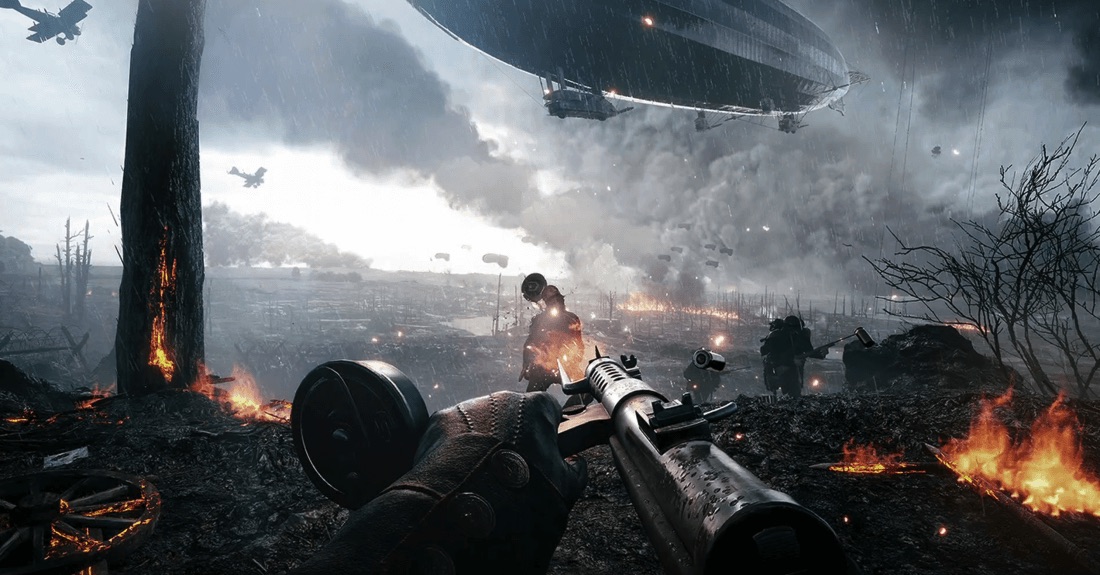 Take aim and use realistic historic weapons.
2. Counter-Strike: Global Offensive
Counter-Strike: Global Offensive Gameplay Trailer
Everyone knows about Counter-Strike. The sequel polishes the gaps from the first one while also giving a remastered look and feel to the game. This masterpiece is the best definition of competitive first-person shooters out there. The teamplay, the tactics, and the objectives which are found in today's shooters were given birth in this franchise.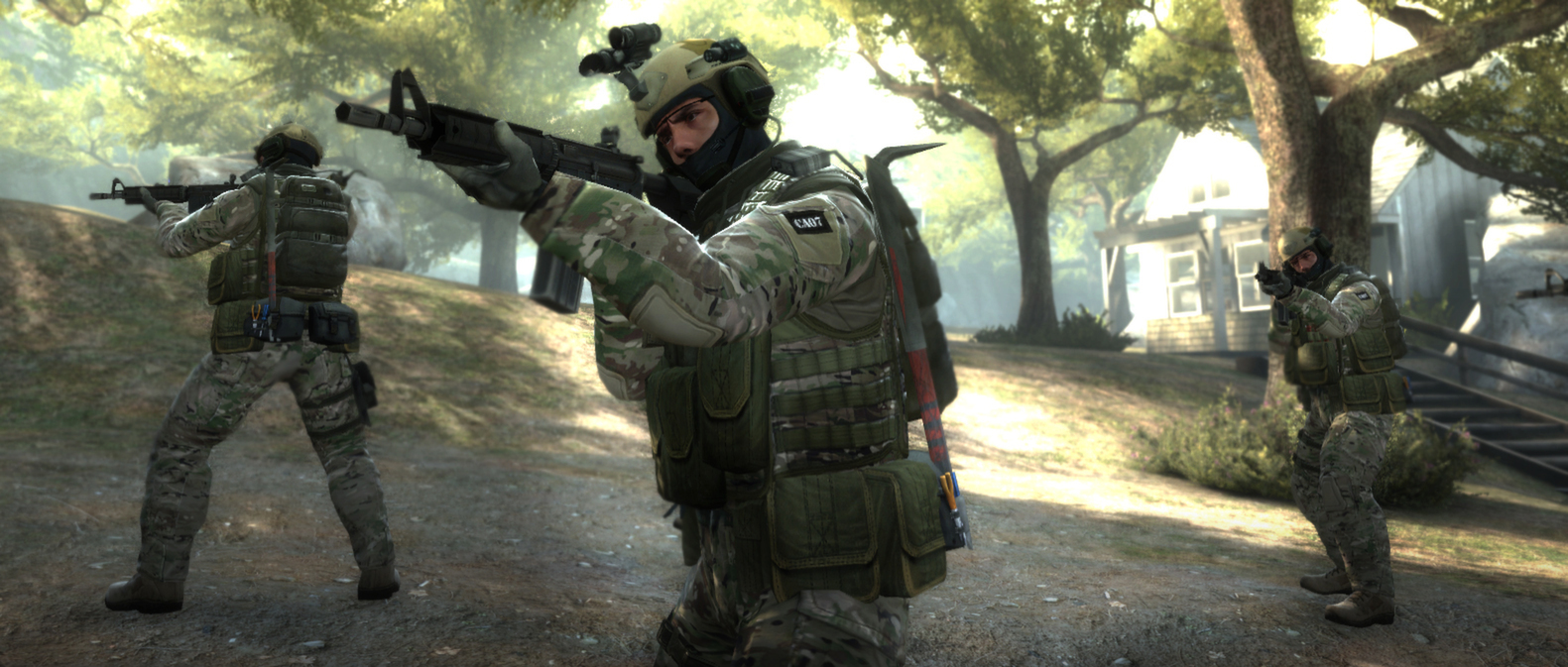 A team of me, myself, and I...armed to the teeth and ready to go.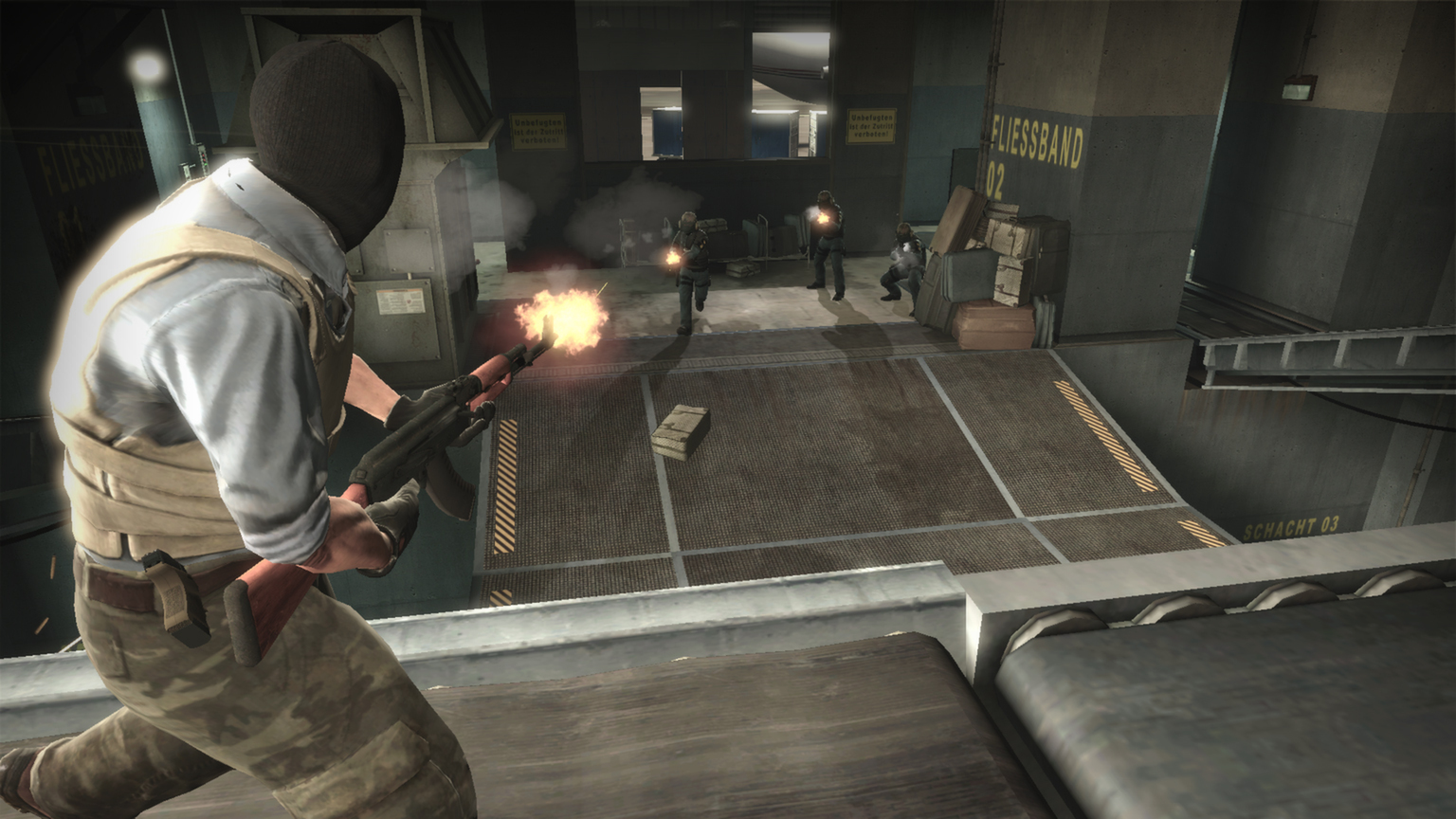 Two-on-one? You can handle it. 
1. Playerunknown's Battlegrounds
Playerunknown's Battlegrounds E3 Gameplay Trailer
What started out as a DayZ mod from a single person, has now turned into a global gaming phenomenon. Playerunknown's Battlegrounds isn't even released yet and it has already surpassed Dota 2 for having most concurrent players online at one time. The success comes from the fact that it basically is a new sub-genre of online shooters. Up to 100 players battle it out in a Hunger Games style arena, which decreases in size drastically, forcing players to kill to survive. It is still in Early Access, but even if it was released now, it would tower the Steam charts by miles.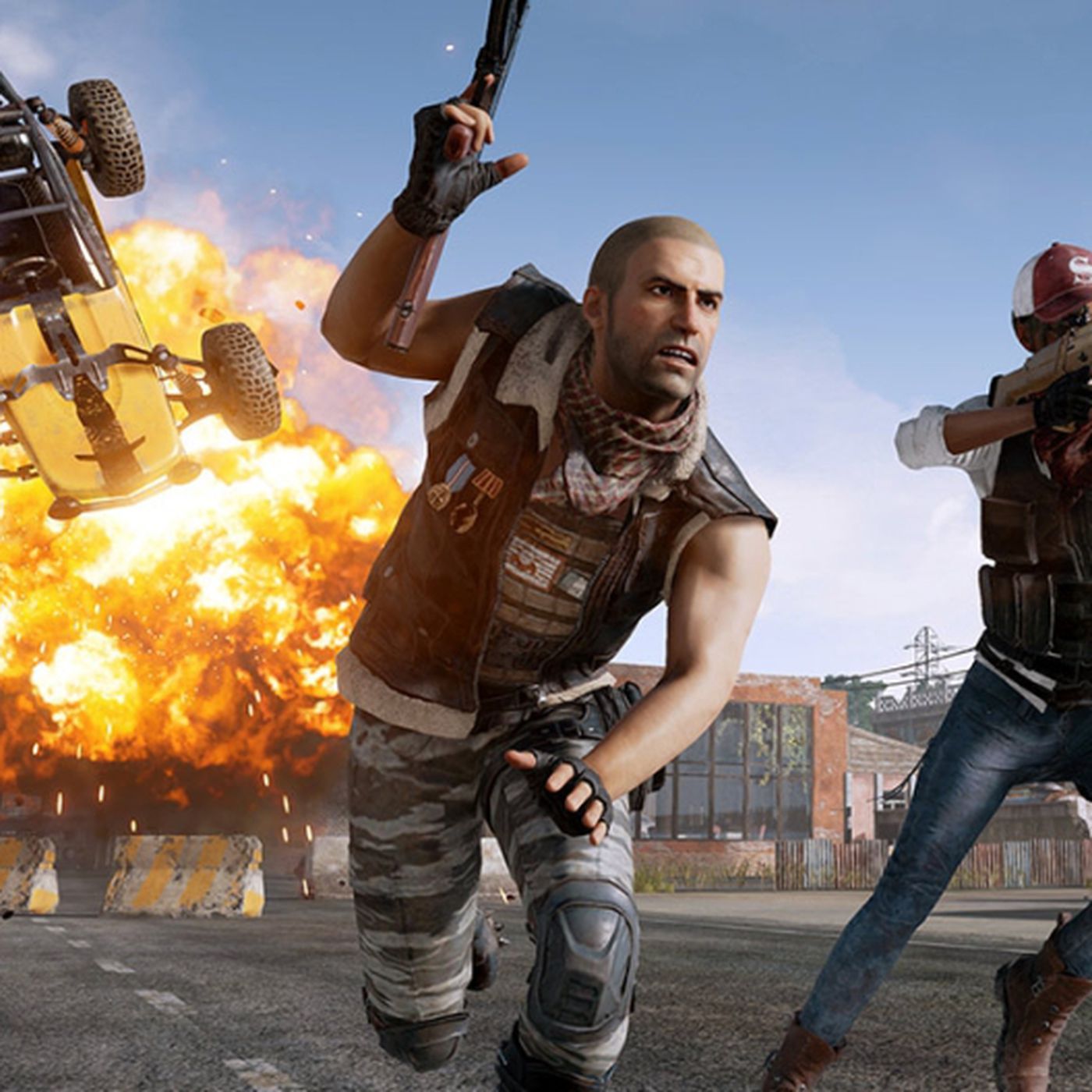 Who doesn't want to run away from an exploding car?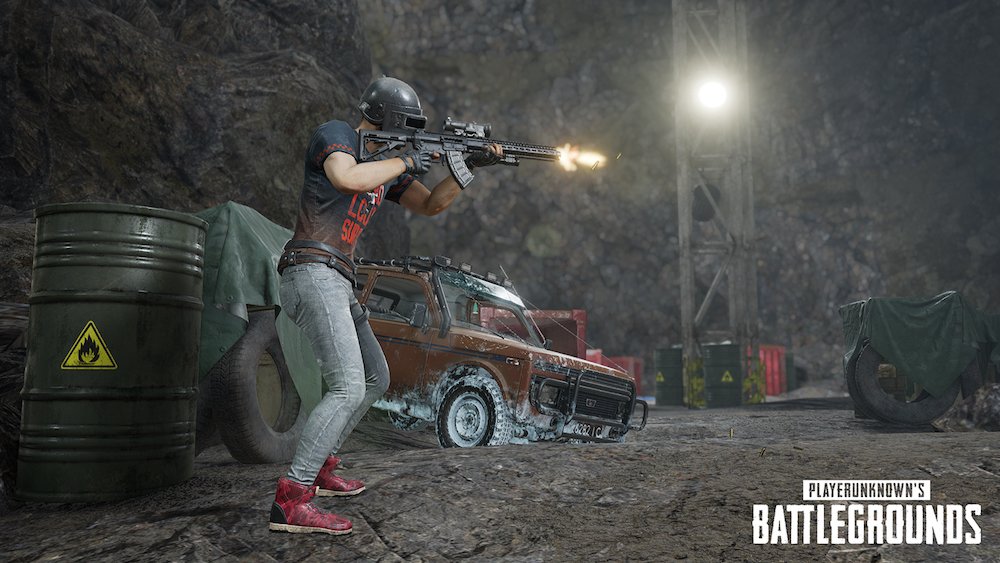 Pro tip: Stay away from barrels with that triangle sticker on it. 
You may also be interested in:
Image Gallery