15 Most Expensive Magic Cards (2019 Edition)
Updated: 14 Feb 2019 1:47 am
The legendary, mortgage-paying power nine.
The rarest, most sought after Magic cards of the past command astounding prices. 
When Magic came to gaming in 1993 no one would have predicted it's meteoric success. It became an international sensation, with the demand for new cards never satisfied for long. As new cards are printed and old ones slip into legend, prices change. Older cards in demand command the highest prices in magic as they are at the pinnacle of rarity.
The 15 most expensive magic cards are from the Alpha set, with two exceptions. Volcanic Island, the island-mountain which was to be printed in Alpha, was accidentally left out of the print sheet. As such it's listed price is from Beta, the earliest available printing. The Tabernacle at Pendrell Vale is from the Legends expansion.
Most of these cards are also members of the power nine. The nine most powerful relics of Magic's past. These include the five Moxen, Timetwister, Time Walk, Ancestral Recall and Black Lotus.
The prices listed here are fair market prices that assume a card of good quality traded in an open market. A card is valued for demand, supply, and then condition.\
15. The Tabernacle at Pendrell Vale (Legends)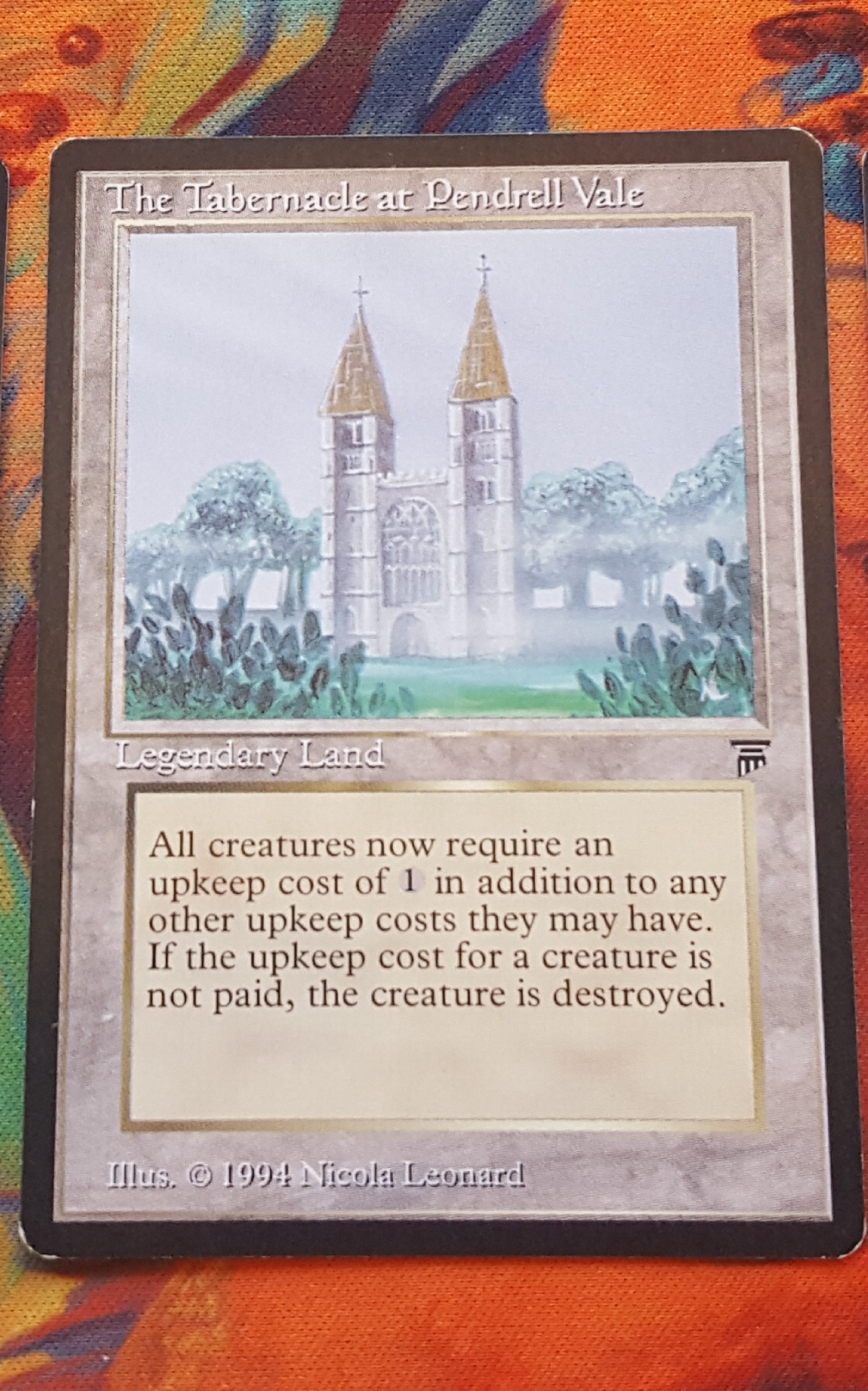 Tabernacle is primarily used in Lands, an archetype of decks that wins with lands and support spells. 
Most Magic games involve creatures staying out for multiple turns and attacking. Paying to keep those creatures alive makes you have to choose between keeping your boardstate and developing it further. This puts you at half-pace with your opponent. Getting stuck in this trap is exactly how to lose a game of Magic.
In magic there are questions and answers, you win with questions and you save yourself with answers. There are few questions as hard to answer as Tabernacle, and it is in an answer to many questions. Many control decks could find no better way to control the board. However, its early place in the history of the game and land subtype demand a high price - $2,000 for a near-mint copy. If you can find one.
Image Gallery