More than 30 hours added gametime with the release of Elder Scrolls Online: Morrowind
Updated: 13 Jul 2017 11:16 am
Elder Scrolls Online have just released exciting new update with Morrowind.
Journey back in time to save the world
The popular MMO released its latest installment in June 2017, finally giving the fans what they wanted. Elder Scrolls Online has again expanded to bring players a whole new realm with Morrowind. Initially released in 2002 as a single player game, fans will relish a chance to relive one of the biggest worlds ever created. At fanexpo PAX East, where Morrowind was first unveiled, fans were excited, saying this game makes them feel like they are 14 again.
Creative director of ZeniMax Online Studios, the company which releases ESO, Rich Lambert says that there is something for everyone in Morrowind. Whether you are a brand new or an existing player, you will find month's worth of enjoyment.
Morrowind offers existing players more than 30 hours of added content. You will explore the island of Vvardenfell; unlike most of Tamriel, Morrowind and Vvardenfell were created with heavy influence from the Dwemer, a dwarf like race long extinct from the world. The Dwemer have left behind mechanical monsters and these are now your enemy.
Perhaps the most exciting addition to the game, the team at ZeniMax spent months creating a new class. The Wardens are the first addition since ESO launch in 2014. You have a bear as your most trusted ally and use the forces of nature to aid your quest.
New PVP arenas will be even greater than the existing ones, with the addition of 4x4x4 player combat. This means three teams of four are set against each other in an all new zone called the Ashlands, which includes a huge lava pit you can throw your opponents into. The objective is to take over and control the map, working with your team in a level playing field.  
New stories and quests
With a whole new story and quest line, Morrowind introduces you to Vivec, the Guardian God-King of Vvardenfell and protector of the Red Mountain and the gate to hell, who has lost all of his power and divinity. Now, it is up to you to travel 700 years back in time to locate and restore the demi-gods powers and to stop a meteor, sent by the Daedric prince Sheogorath, from destroying Vivec City and releasing the hell from Red Mountain.
Finally, you can team up with one of the elite from the Molag Tong, a legal guild of assassins based in Morrowind. Similar to the Dark Brotherhood, patrons will come to the Molag Tong to request the execution of someone they are unable to come to an agreement with. However, unlike their Gold Coast counterparts, because of their legal status they produce 'Writs of Execution' and have freedom from persecution themselves. Together, you will become embroiled in a delicate political situation that only an execution can resolve.
Morrowind is available now on PC, Xbox One, and PS4. Let it transport you back to Tamriel with its all new adventures. I know I'm excited, are you?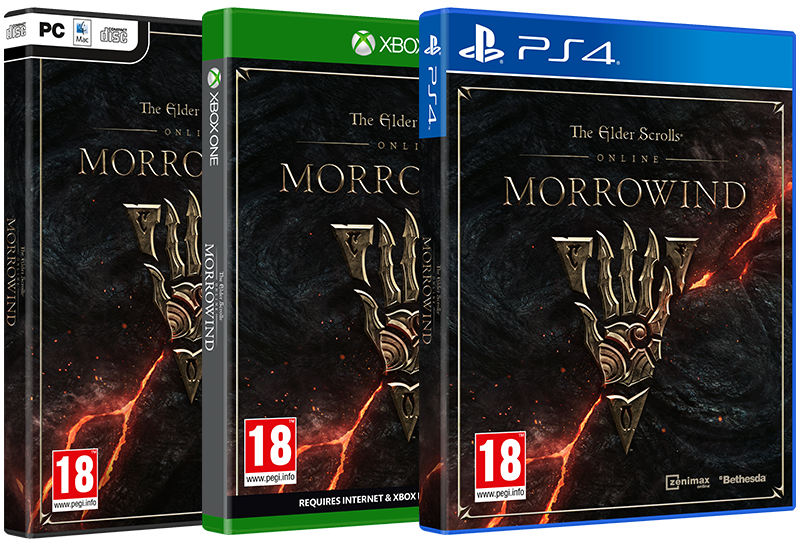 Morrowind available now on PC, Xbox One, and PS4.
You may also like: