Akuma Goes From Street Fighter To Tekken 7
Updated: 19 Jul 2017 12:45 am
Famous Street Fighter character Akuma makes an appearance in Tekken 7.
Why did Bandai Namco choose to introduce Akuma to Tekken 7?
During an event held at Bandai Namco's newest Santa Clara studio, creator of Tekken 7, Katsuhiro Harada spoke and confirmed some key details about the inclusion of the popular Street Fighter character in the upcoming Tekken 7 game. Harada comments on precisely why they decided to include Akuma into the Tekken world.
Harada was quoted as saying "Regarding Tekken X Street Fighter, as I have said in the past, we actually progressed to a certain point some time ago. From a marketing standpoint, Capcom is busy promoting Street Fighter 5, we are starting our campaign for Tekken 7, and it just isn't the right time to release Tekken X Street Fighter. Timing for releasing a game has become more and more critical to it's success, with that said I had to consider other ideas in the interim, of which one of those was including Akuma in Tekken 7."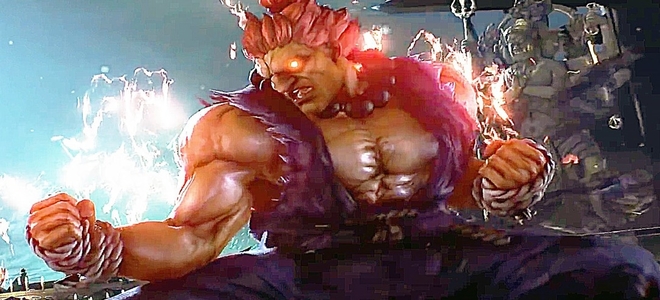 Making an appearance in Tekken 7, Akuma is said to still be the same intimidating character that he always was in Street Fighter.
What were the difficulties in migrating Akuma between games?
One problem that the team came across, while trying to move Akuma over to Tekken, was the integration of controls, from one game to another, in a realistic fashion. Katsuhiro explains "The controls were pretty much polished through trial and error. Regarding the game balance there are still many things we continue to fine-tune, we are starting to work these things out."
Two other problems with the migration of Akuma between games were that, converting Akuma from a 2D based game to a 3D game posed some interesting challenges and that there was no model or animation data supplied for Akuma, everything had to be done from scratch. Harada tells of this by saying "We didn't receive or use model or animation data from Capcom. As such everything for the character was created from scratch by our staff. However, the way that animations in 3D fighters like Tekken and Virtua Fighter are portrayed is quite different to that of 2D fighters, so that gave us a bit of trouble to re-create authentically."
Tekken 7 Fated Retribution AKUMA reveal trailer (1080p)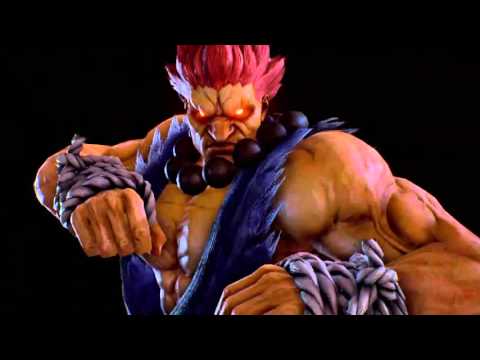 The Akuma reveal trailer gives us a great look at the character's design and feel, while at the same time explaining his place in the Tekken world, having come from Street Fighter.
How has Akuma's move been received by the gaming community?
Gamers have raised a few concerns over the migration of Akuma from the Street Fighter game into Tekken 7, the first of which being that as is with any new character introduced to the game, that they are hard to predict and get comfortable with. A second point that has been raised says that Akuma's fighting style seems more heavily offensive than the other players. Overall, however, the general feeling from the gaming community is one of acceptance and positivity, as can be seen from the comments of the creator himself:
When asked who he thinks would be a perfect fit for the Tekken game if rights and licenses were no problems, Katsuhiro replied "I think it is definitely Akuma and I think that is a good choice, as you can tell from the overwhelmingly positive feedback."
Image Gallery