The 25 Best Graphic Games on PC
Updated: 25 Apr 2017 8:31 pm
We examine the latest and greatest PC games that continue to push the boundaries of visual excellence.
Here Are The Best Looking PC Games To Play Right Now
It goes without saying that the past few years have been fantastic for gaming. We've seen developers push the boundaries of hardware, we've even seen the DirectX and Unreal 3 engine take the industry by storm as well.
As NVidia and AMD continue their battle for dominance of the graphic hardware industry, it's important that we continue to push our systems to the max with the latest and greatest games that take advantage of the latest tech.  So, without further ado, here are 25 of the most graphically impressive games available for PC.
25: The Elder Scrolls Online
The Elder Scrolls Online PC Gameplay
The Elder Scrolls Online is the latest chapter of the legendary Elder scrolls franchise, bringing the epic world of Tamriel into the MMO arena for the first time.
Boasting stunning visuals and an epic narrative experience, the elder scrolls online makes it onto our list thanks in part to the unbelievably varied environments that complement the fantastic visual technology employed by the game.
Whether you're an Elder Scrolls veteran or completely new to the franchise this game will have you hooked, so we highly recommend picking up this well polished, stunningly crafted and subscription free MMO as soon as possible. 
Elder Scrolls Online features a plethora of unique and breath-taking environments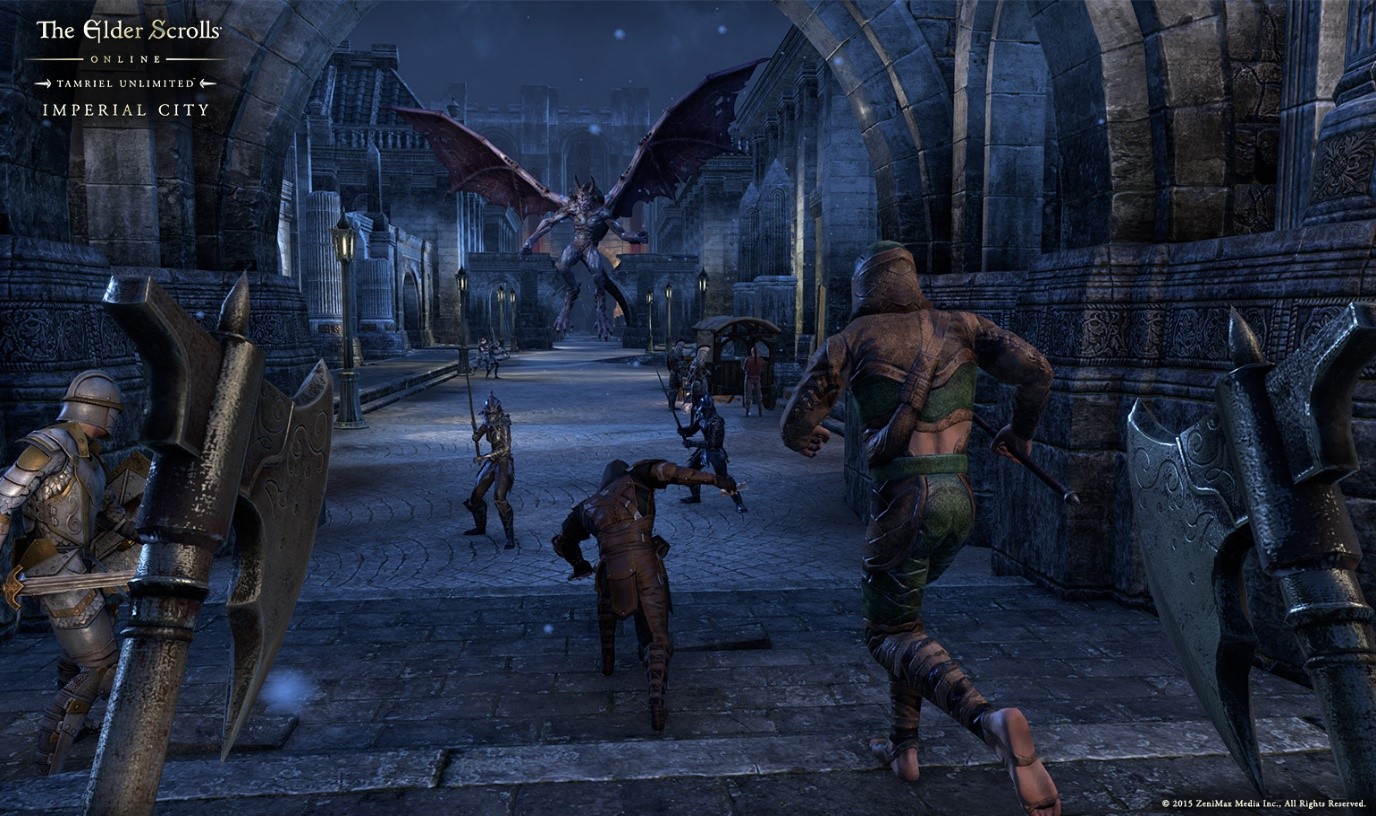 Join other players from your chosen faction in epic encounters as you fight to save the world from the malevolent forces of oblivion.