20 Million and Counting: How SMITE Is Bringing In New Players And Keeping The Old Ones Coming Back
Updated: 23 Jun 2017 9:47 am
Hi-Rez continues to bring the epic scale and majesty of the Gods it allows players to take control of -such as the recent visual update for Poseidon that helped convey a more accurate representation from his lore and mythos.
SMITE on the Rise
It's no secret that like the MMORPG market, the MOBA scene is just as prominent in today's gaming world. The main difference of those two tends to be in the paid attention and marketability when it comes to eSports. One game has been making waves in that arena since its original release in 2014 and continues to trend upwards. SMITE, developed by Hi-Rez studios, continues to draw in new players and has now surpassed the 20 million active participant mark. What is it exactly about this game that has new players coming in and old players often returning or never leaving in the first place
The Theme Behind the Magic
The overall idea of SMITE is something that could have gone either way. While other MOBAs tend to create the final concept of their characters on their own, SMITE took the route that materialized multiple deities from multiple beliefs across history and put them in player's hands. 
While the final visualization, playstyle, abilities and skins all fall to the creativity of the developers, there is no denying the use of source material from these ancient beliefs to bring forward characters players know from times long past and currently present. There is something truly epic about taking control of a character such as Zeus and destroying enemies with his legendary thunderbolts or enveloping others in horror as Anubis, the Egyptian God of death. Seeing these figures come to life and battle it out for ultimate supremacy makes it easy for players to quickly find favorites and work hard to master their kits. 
The maps, which also consist with the theme of these different beliefs, take players to the foothold of Mount Olympus, the ancient Pyramids and many more. It's seeing characters and locations that also parallel with the real world's ancient and magical past that helps make the game more appealing and engaging.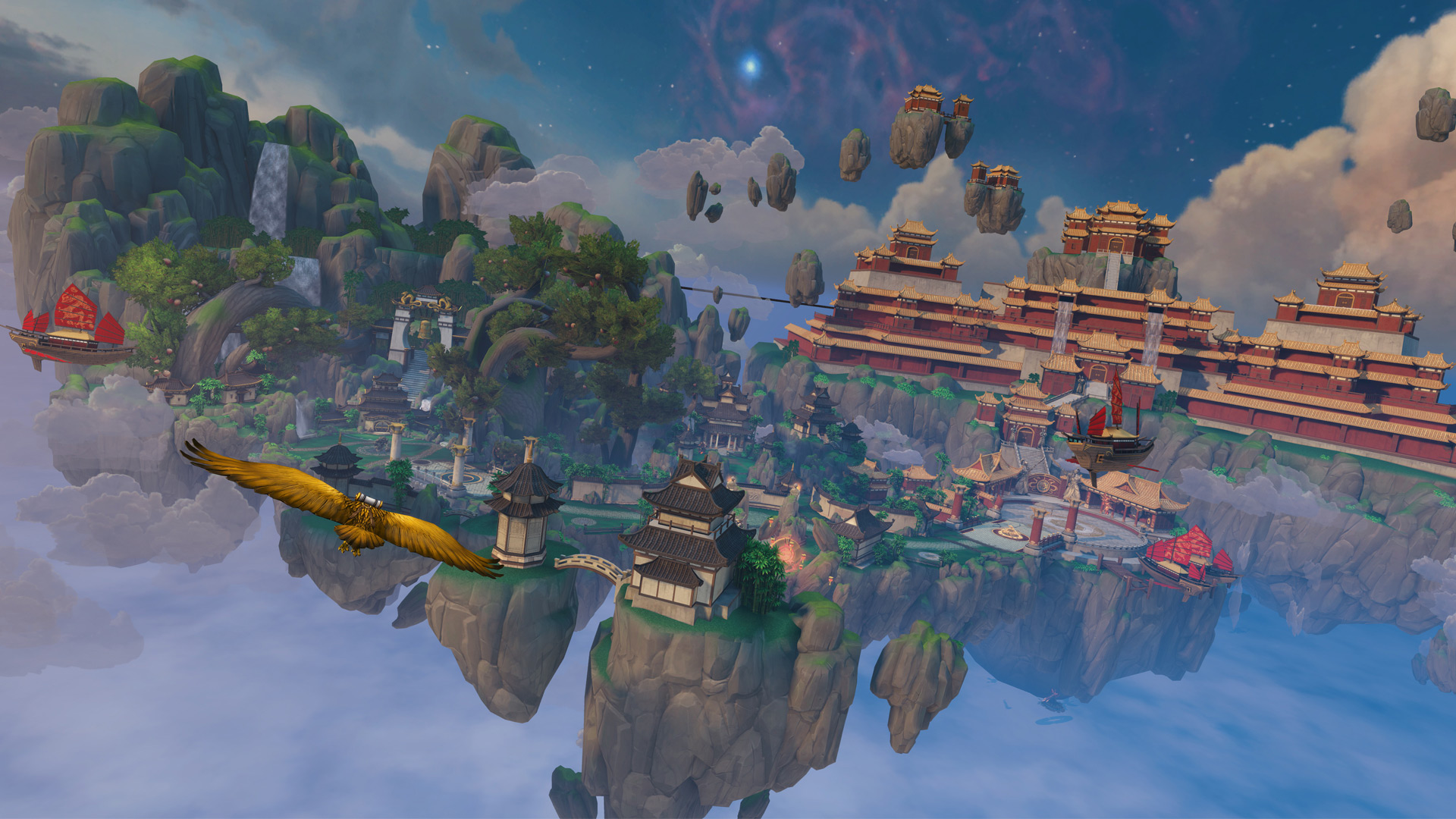 The redesigned 3v3 Joust mode map that came with SMITE's Season 3 release. It was the first Chinese themed map in the game.
When MOBA Meets 3rd Person
The gameplay behind SMITE was another aspect of its truly unique take on a formula that was already proving to be successful. With games like DOTA and League of Legends gaining a massive following since their launches, Hi-Rez needed to do something to change the look of SMITE even more. While most MOBAs take the over the top, birds eye view of the game map as their preferred choice, SMITE took the camera and put the player into the 3rd person view as their control their God throughout the game.
While the lane pushing, minion fighting, structure destroying and jungle monster killing concepts are still all core aspects of the game, this new presentation gave players a fresh new take on what they had already come to love. Couple that with the multiple game modes, interesting and character-specific themed kits and consistently developed updates, the gameplay of SMITE stands above others and truly sets itself apart.
While SMITE continues to grow, only time will tell just how big it gets. With the success that has been created in other MOBAs, and what Hi-Rez has already garnered in the game's first 3 years, things are looking epic and optimistic.
You may also be interested in:
Smite Gameplay: 10 Things We Love About This MOBA:
Will Las Vegas Be The Epicenter Of eSports?