The 30 Best City-Building Games for PC in 2018: Page 3 of 6
Updated: 12 Apr 2018 5:45 pm
City-building games are nowadays extremely varied
18. Grand Ages: Medieval
Grand Ages: Medieval – Travel back in time to a huge map
Grand Ages: Medieval was released in 2015 on Steam and it takes players back to 1050 AD, which saw the beginning of the High Middle Ages.
Grand Ages: Medieval boasts an absolutely huge map to explore, with a game world of over 20 million square kilometres. You have to decide where to found big and important cities, all whilst defending your kingdom against enemy powers. Players must simultaneously produce and trade goods, research technological advancements and raise an army to help defend your kingdom or attack opponents. The game also offers a multiplayer mode for up to 8 players.
If you like the idea of building and managing an empire, with all the details that go with it, in the year 1050 AD, then Grand Ages: Medieval is the game for you.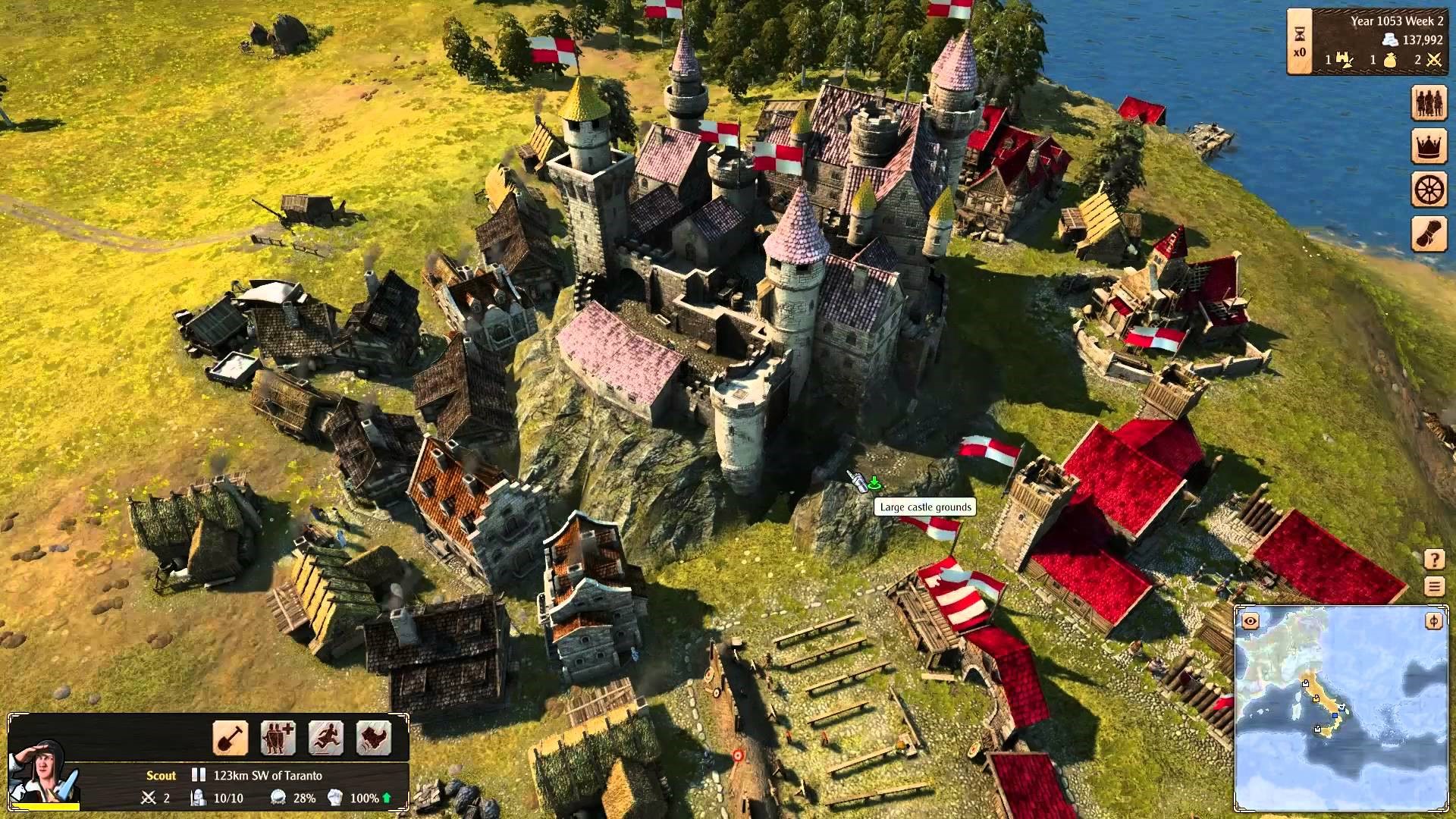 Send out scouts to explore the land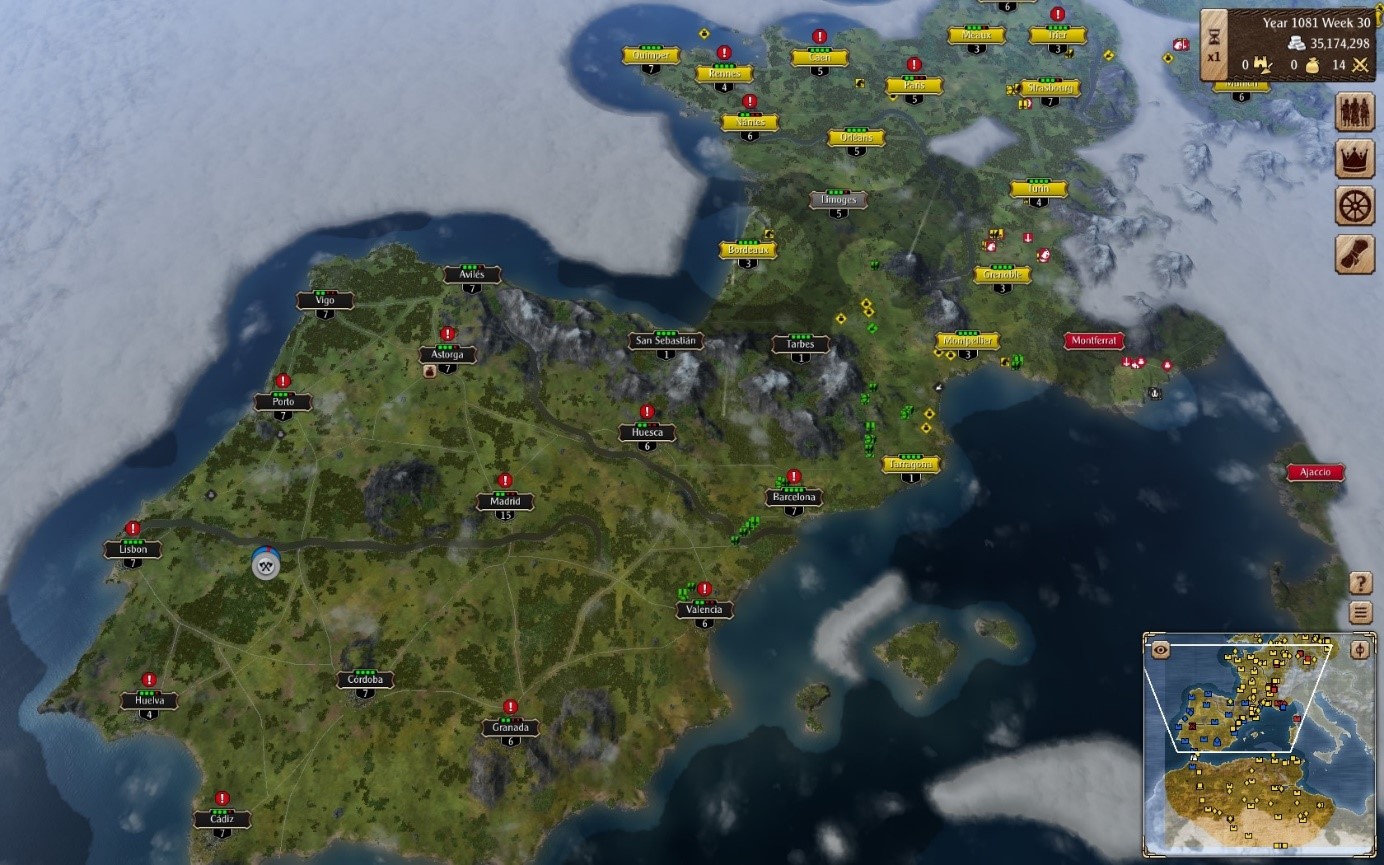 The areas are absolutely huge
17. Anno 2205
Anno 2205: A Futuristic City-Building Game
Anno 2205 is unique as it is set in the future – in the year 2205. The game boasts real-time strategy elements and it is actually the sixth game in the series and was released in 2015. You take the role of the boss of a corporation and you have to go up against other corporations as you race against each other to build future technologies.
You actually start by building on planet earth and then you start to spread out, and you have the choice of eventually ending up on the moon giving the game a true futuristic feel. Depending on where you expand to, you are faced with different challenges.
Anno 2205 is therefore perfect for you if you like the futuristic touch to the city-building genre.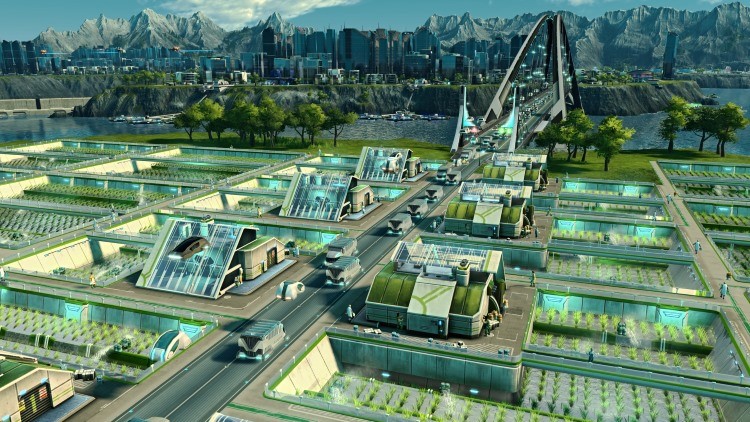 The futuristic feel gives the game a very unique touch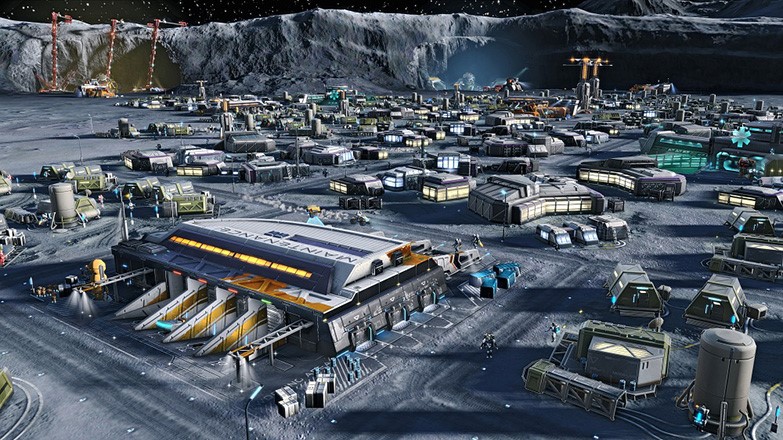 Expand to the moon in your desperate search for new technologies
16. Planetbase
Planetbase – can you make a planet survivable?
Planetbase ignores earth completely and dives straight into building a city on a foreign planet. Your aim is to build various structures and building to survive on a planet that is not originally meant for humans. You have to focus on giving your settlers a constant supply of food, water and oxygen, as well as ways in which you can create energy.
The game offers players a choice of four planets – the Desert Planet, Frozen Planet, Gas Giant Planet and Storm Planet. Each of them have different conditions and are variously difficult. There is a flow of new inhabitants coming to your planet which you have to manage, and only some of them have useful skills which will truly expand your city. You also have to be careful of natural disasters, such as blizzards and meteors, adding a very challenging side to the game.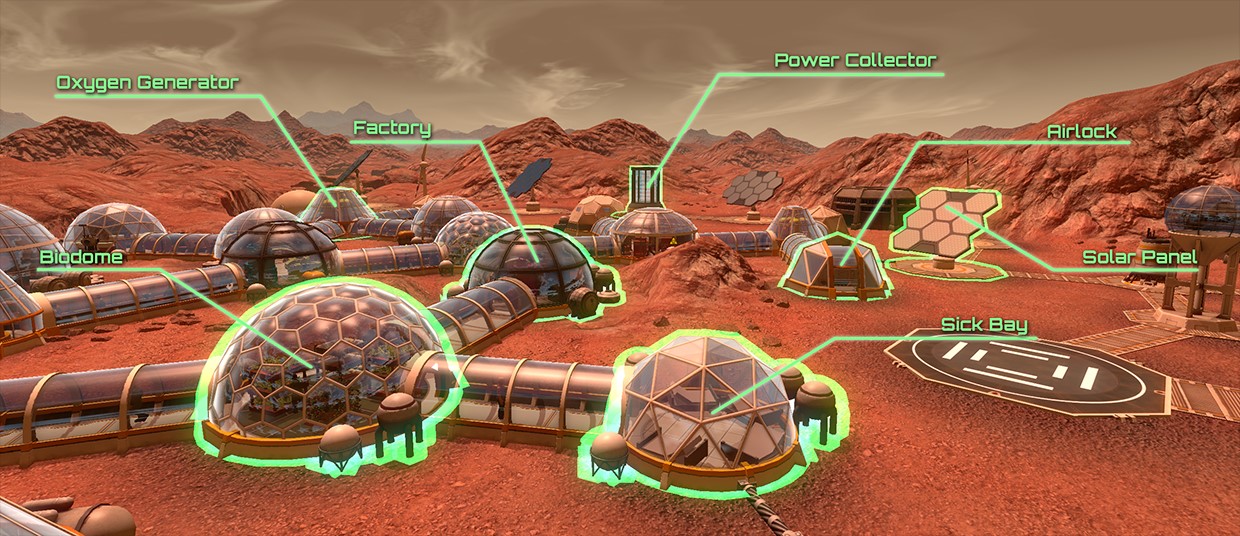 There are a variety of buildings and structures to build – each with their own advantages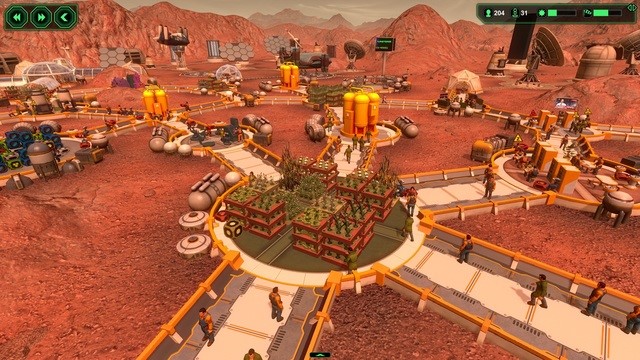 Your base will slowly but surely expand as more potential inhabitants decide to come and join you
15. Folk Tale
Folk Take – A Nice Mixture Of City-Building And RPG
Folk Tale was released in 2013 and is something a little bit different to the tradition city-building game. It is a single-player fantasy RPG game, in which players are faced with the task of growing their own village.
You are in charge of a band of peasants and you have to help them grow a thriving market town, all whilst enemies try and stop you from doing so. You have to recruit heroes to head out and defeat evil monsters and collect loot, whilst also making sure your villagers are happy and you research new technologies to keep your village expand – it's a great combination of both RPG and city-building!
Folk Tale is great for those who like a bit of variety in their games. With both the elements of RPG where you control heroes and attack enemies, and a city-building game as we all know and love, it really makes for interesting gameplay.
Build an expansive market town
Send heroes out to go fight enemies and collect all sorts of loot
14. Tropico 5
Tropico 5: Focus On The Politics Of Your City
Tropico 5 is defined as a semi-democratic construction and management simulation, and it was released in 2014. The game offers two playing modes – campaign mode, where the player has to complete tasks, and sandbox mode.
Tropico 5 offers cooperative and competitive multiplayer features – up to four players can build cities on the same island, giving them the choice of working against each other or with one another. The game offers four different eras – Colonial Era, World Wars, Cold Wars and Modern Times.
The interesting aspect of this game is the political side to it – you can decide your own country's independence and write a full constitution. So for those players out there interested in the political side of things, Tropico 5 is the game for you!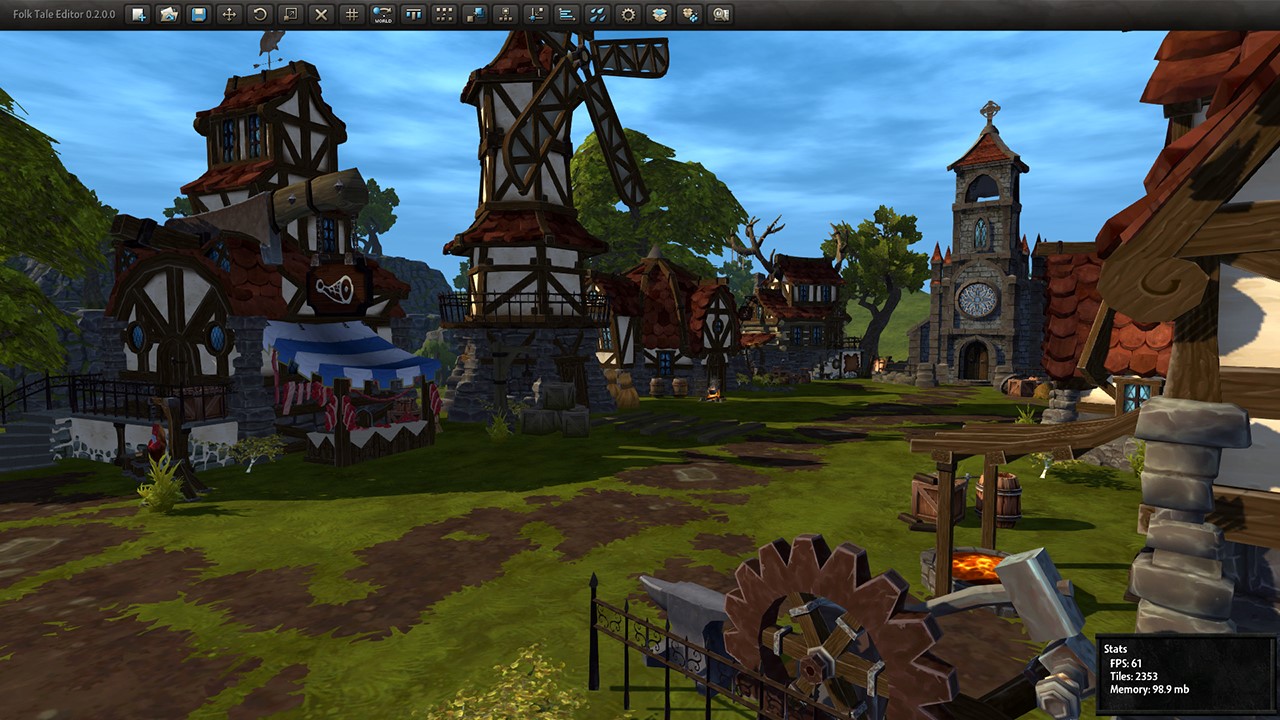 Use the sea to help expand your city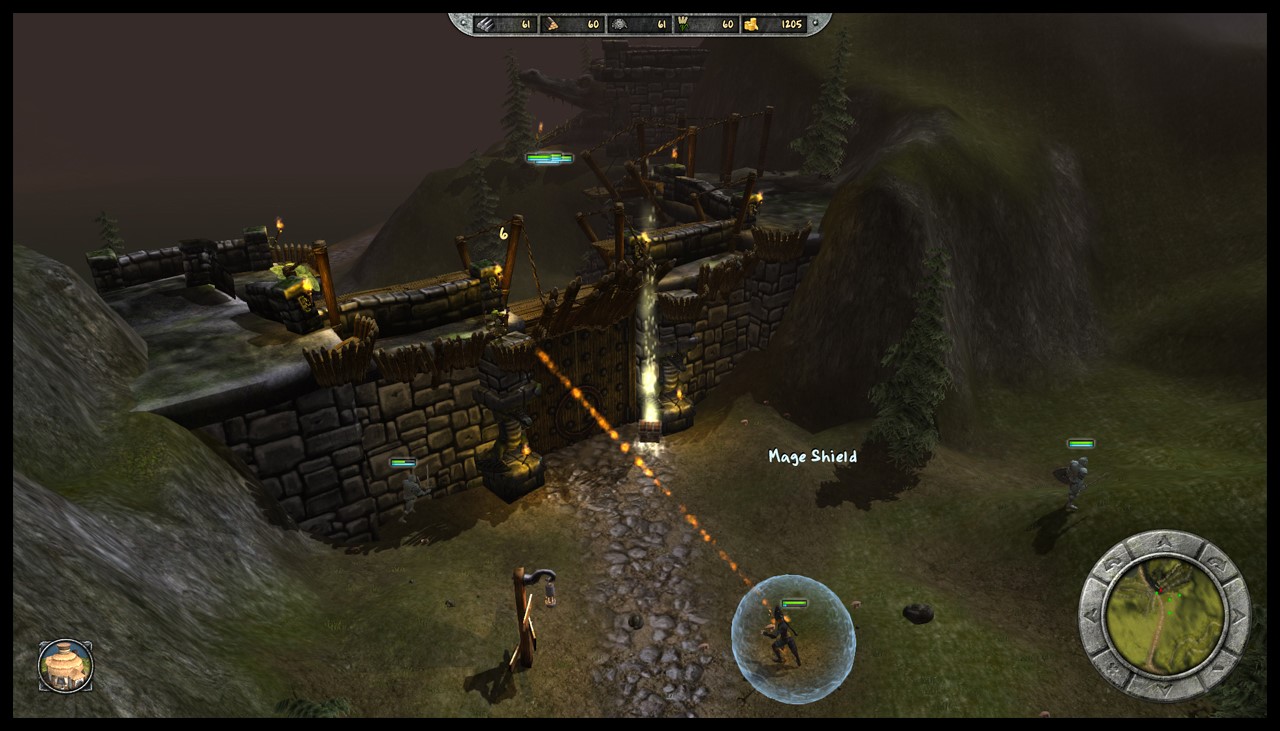 Complete specific missions in campaign mode
13. Anno 1404
Anno 1404: A Classic City-Building Game Set In The Past
Anno 1404, or 'Dawn of Discovery' for those of you in North America, was released in 2009. Part of the Anno series, it is the sequel to Anno 1701 and it was followed by Anno 2070, which is coming up in this list soon.
As with games in the Anno series, players are challenged with colonising islands, planning settlements, meeting needs of their citizens though factories and farms, as well as managing the political side of things by entering diplomatic relationships with AI players. Not only that, the player can also, and is sometimes forced into, battles and wars with other AI players. Although it is not explicitly stated, it is hinted that the game is based on the time of the Holy Roman Empire, due to its reference to an Emperor.
Anno 1404 is a classic when it comes to city-building, and is a great game due to the addition of battles and other events that create a challenge for the player.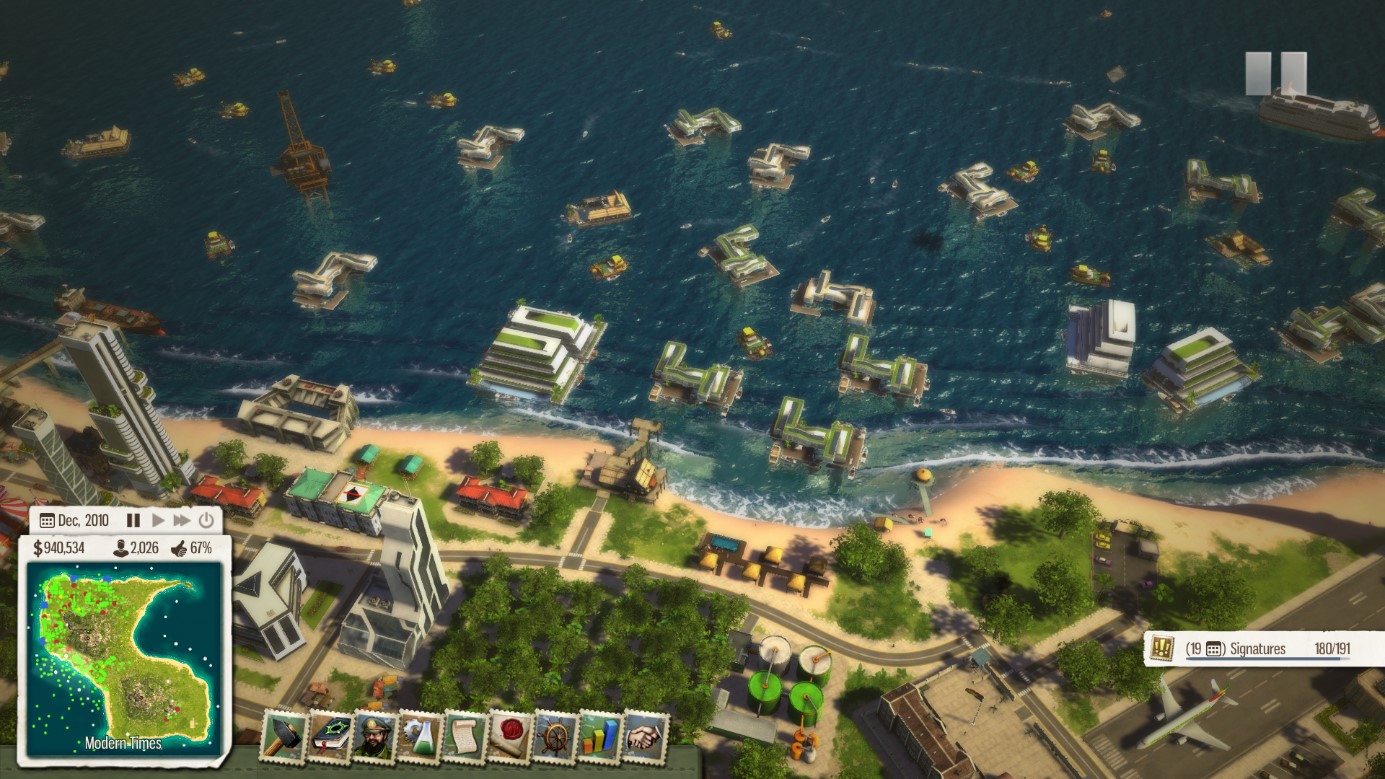 You can build some pretty huge and impressive buildings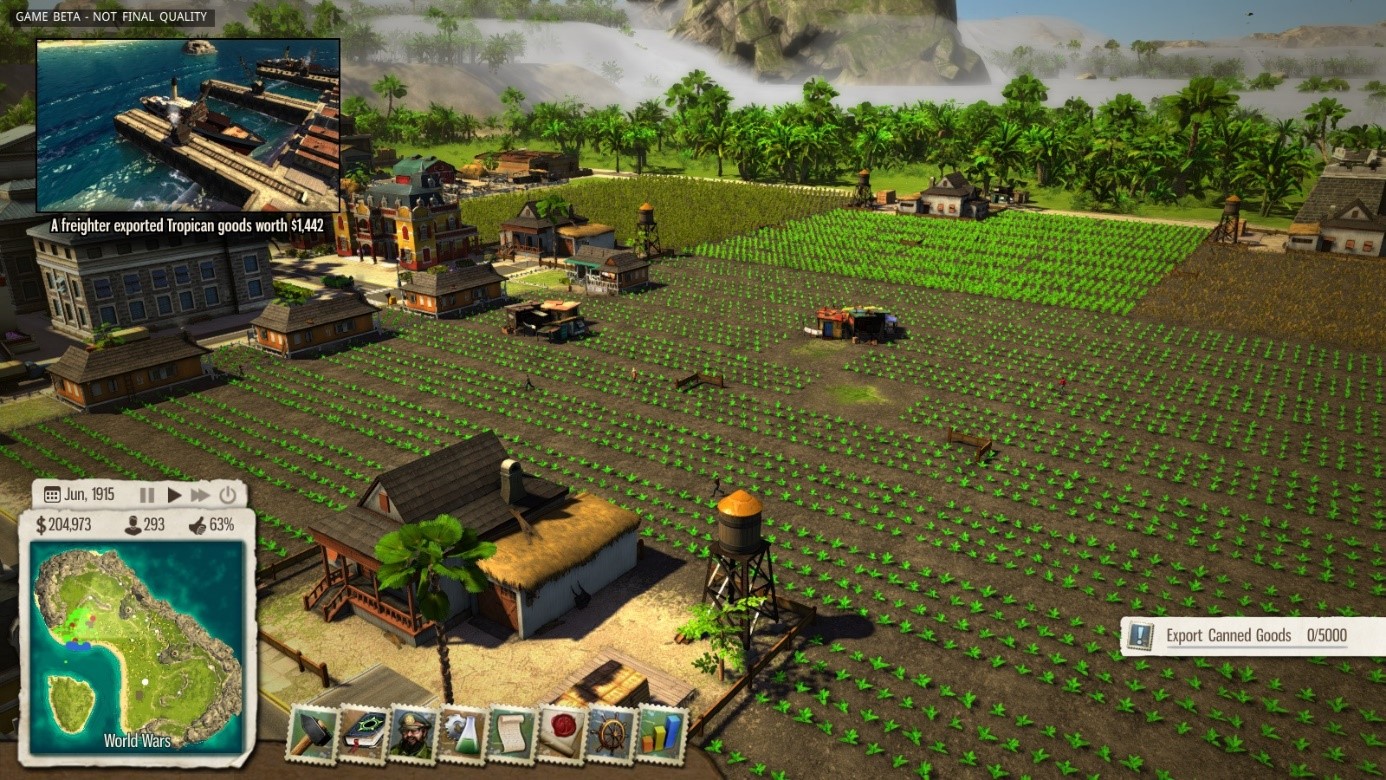 Get your fleet ready in case of an attack
12. Judgment: Apocalypse Survival Simulation
Judgment: Apocalypse Survival Simulation – can you survive?
Judgment: Apocalypse Survival Simulation was released in 2016, and the apocalypse in question is actually a demon apocalypse.
Players are faced with a randomly generated map which is covered in demons, and they have to scavenge essential resources to build a settlement and level up survivors. The unique addition to this city-building game is that you can craft your own equipment, tools and weapons which help you along the way. You can even learn how to use dark magic against the demons themselves! Though the focus is, of course, on building up your settlement, it's hard to ignore the ever-increasing threat of the demons lurking around.
If you're after a city-building with a spooky and eerie twist, then Judgment: Apocalypse Survival Simulation is the game for you!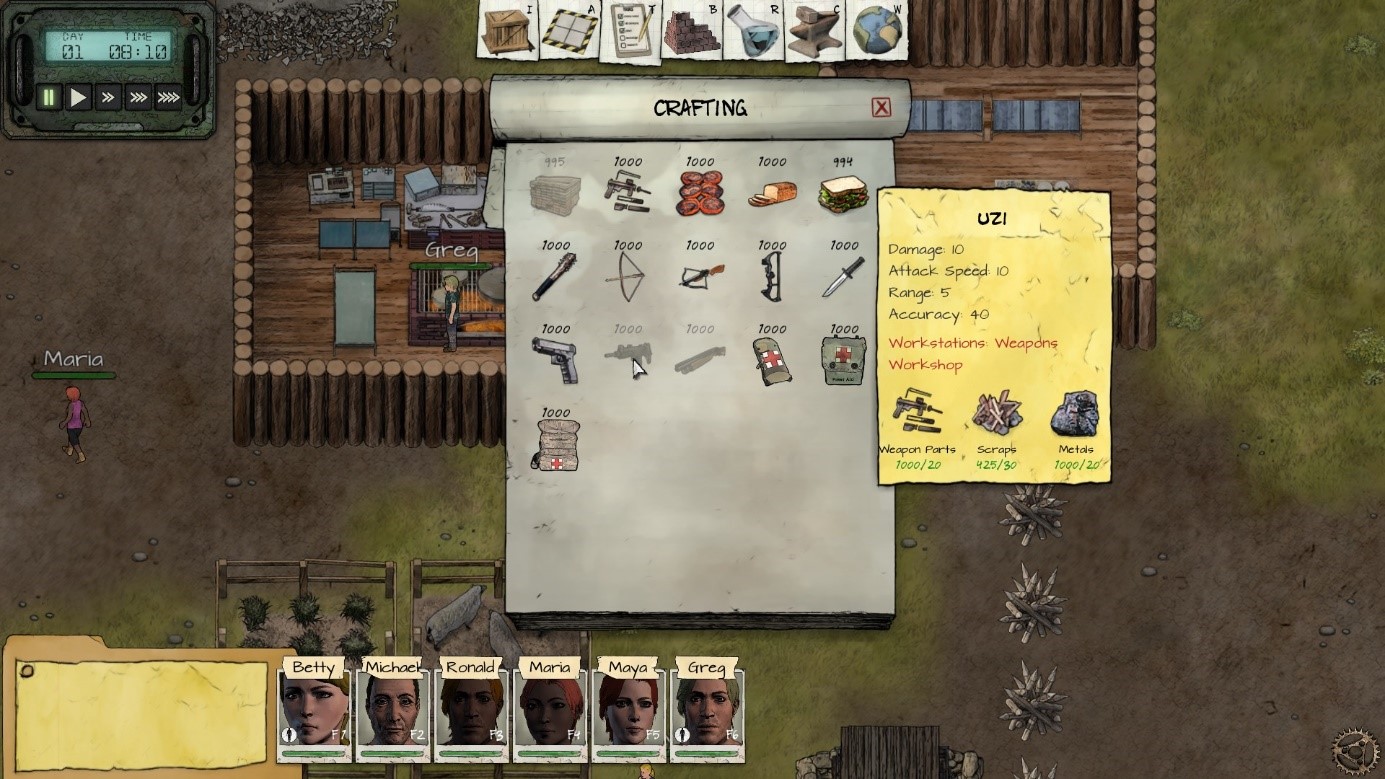 Craft your own items to help your survivors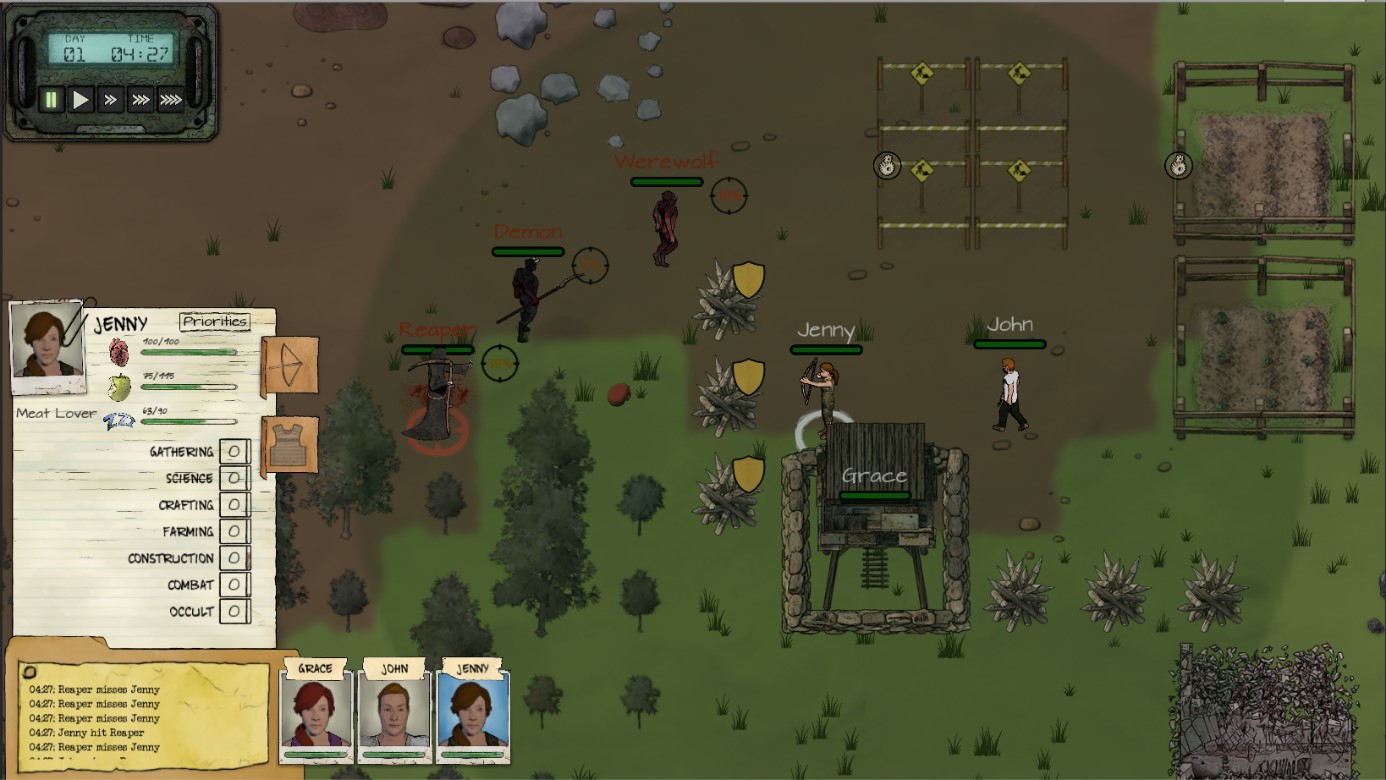 Demons can attack at any moment, so be prepared!
11. Cities XL 2012
Cities XL 2012: Build Huge Cities!
Cities XL 2012, the third game in the Cities XL series, was released in 2011 and is a more traditional city-building game, with focus on a single-player mode.
This is the first game in the series that has opened up to modding – allowing keen modders out there to dab their hand at making something exciting for the game. If that's not something for you, then don't worry! There is plenty of other things to get busy with in the game – there are no boundaries when it comes to building your city. There are over 65 maps to choose from and you can link all of your cities together in some way, such as trading fuel and water.
Cities XL 2012 is the perfect game who really want to let their creativity run wild, due to how large the cities can get. So get Cities XL 2012 and get building!
You are set goals to reach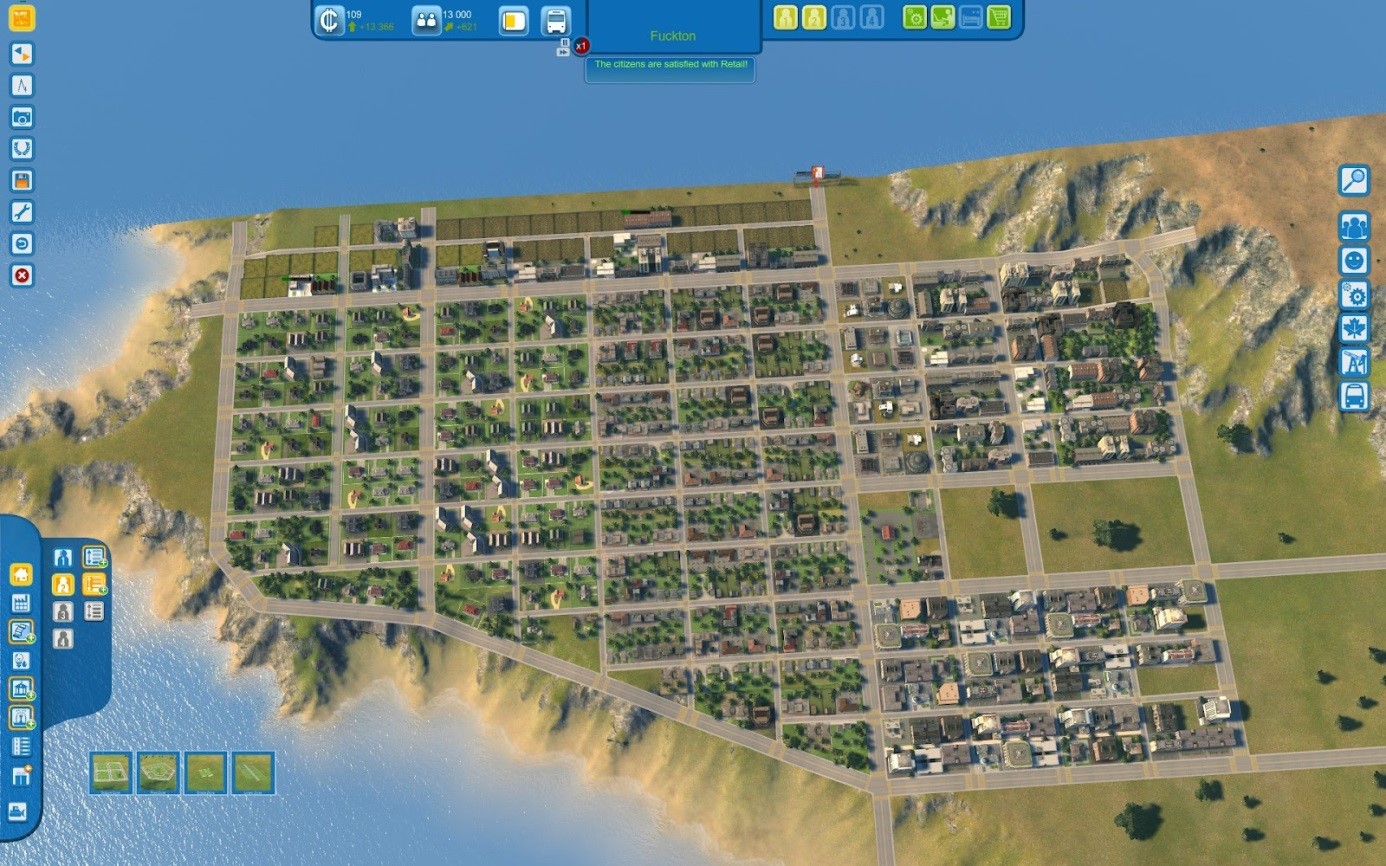 Use the terrain to your advantage
10. Cities in Motion 1 & 2
Cities in Motion: Focus On The Transport In Your City
Cities in Motion, as you may guess from the title, focuses on the transport-side of living a city and was released in 2011. In total, there are four pre-made cities to choose from – Vienna, Helsinki, Berlin and Amsterdam – and the goal is to edit and improve the transport network in your chosen city.
In total, the game offers five different modes of transport – trains, trams, boats, buses and helicopters – and the player has to improve the network to give their chosen city the best network link possible. In 2013, the sequel Cities in Motion 2 was released, which offers some new features, such as day/night cycles and rush hours, as well as the possibility to see how players' decisions affect the growth of their chosen city.
So if you like experimenting with the transport links in city-building games, then Cities in Motion is the perfect choice for you!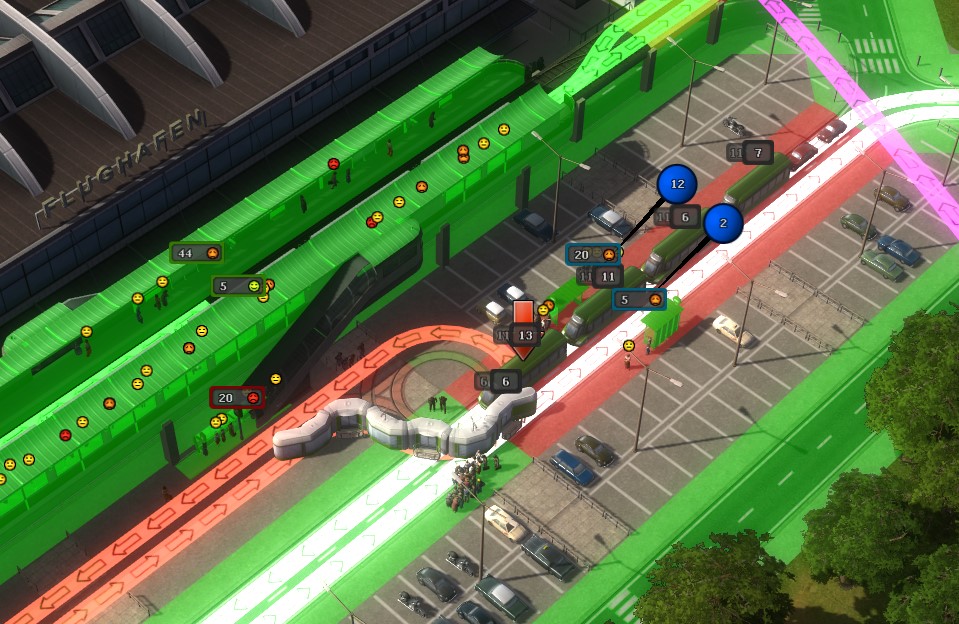 Make sure you keep your civilians happy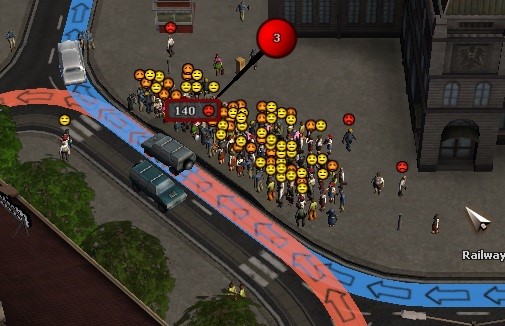 Whoops! The civilians think that was a bad choice – best rethink how you want to build the transport links!