The 30 Best City-Building Games for PC in 2018: Page 5 of 6
Updated: 12 Apr 2018 5:45 pm
City-building games are nowadays extremely varied
5. Valhalla Hills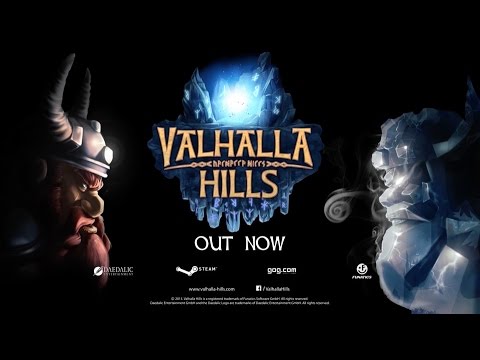 Valhalla Hills: A City-Building Game With A Touch Of Humour
In Valhalla Hills, you control Viking heroes as you lead them to the top of a mountain which is home to a magical portal. The magical portal takes you to Valhalla. However, you have to make sure your Vikings actually survive!
As you journey up the mountain, you are faced with various challenges and dangers. You have to look after your Vikings by protecting them from dangers, feeding and clothing them, as well as helping them fight enemies. A minor problem is that the Vikings that you control have quite relaxed views on life, meaning it is sometimes difficult to get them motivated to defend themselves.
As a typical city-building-type game, you don't directly control any Vikings – instead, you give general commands and make sure that the Vikings actually do the work you set them do. It can get quite tricky when they start to fully get a mind of their own!
For those seeking a city-building game with an unusual twist, in that not everything quite goes how you expect, then Valhalla Hills is a good game to have a go at.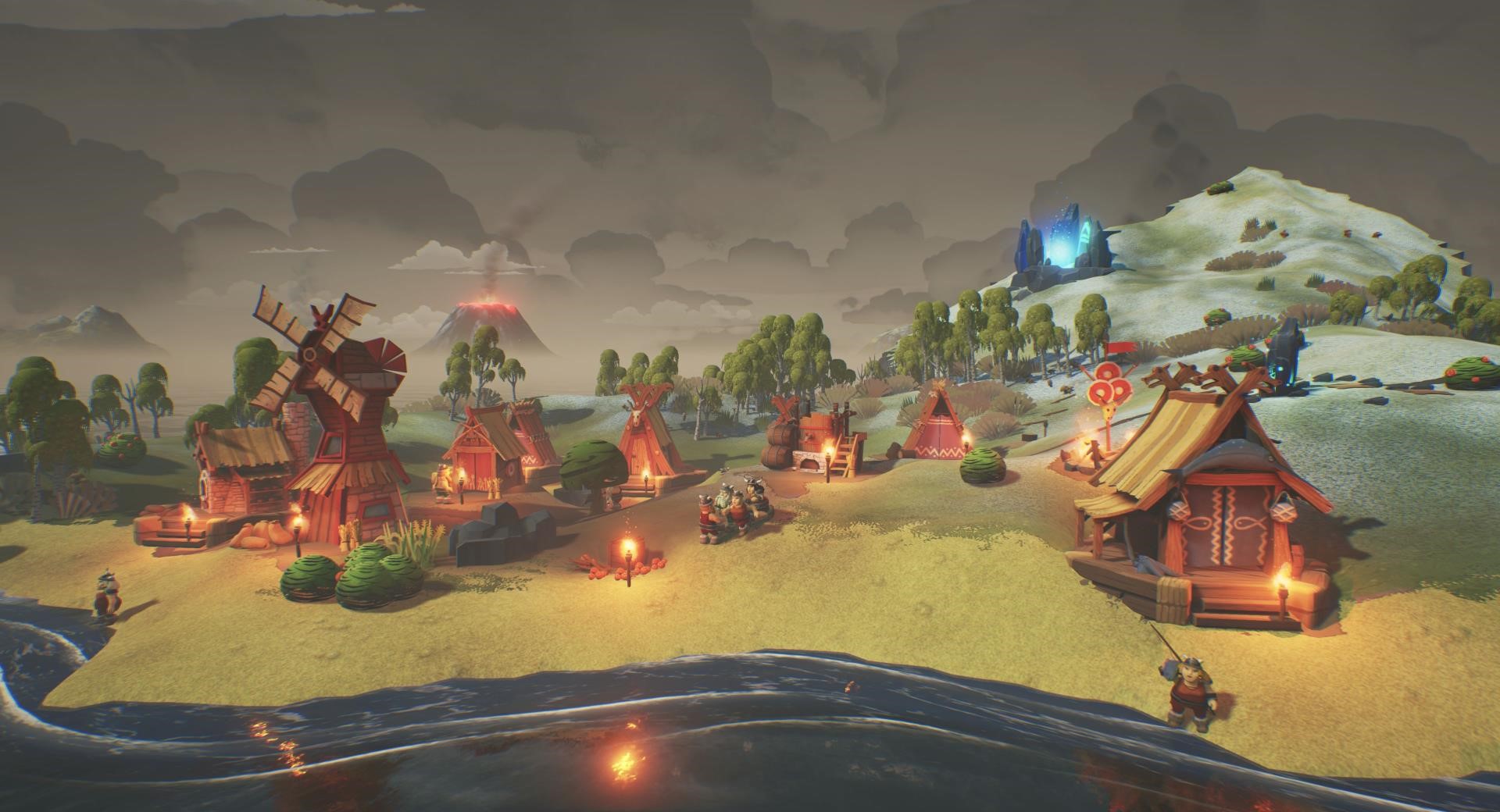 The cartoon-style is a real treat in Valhalla Hills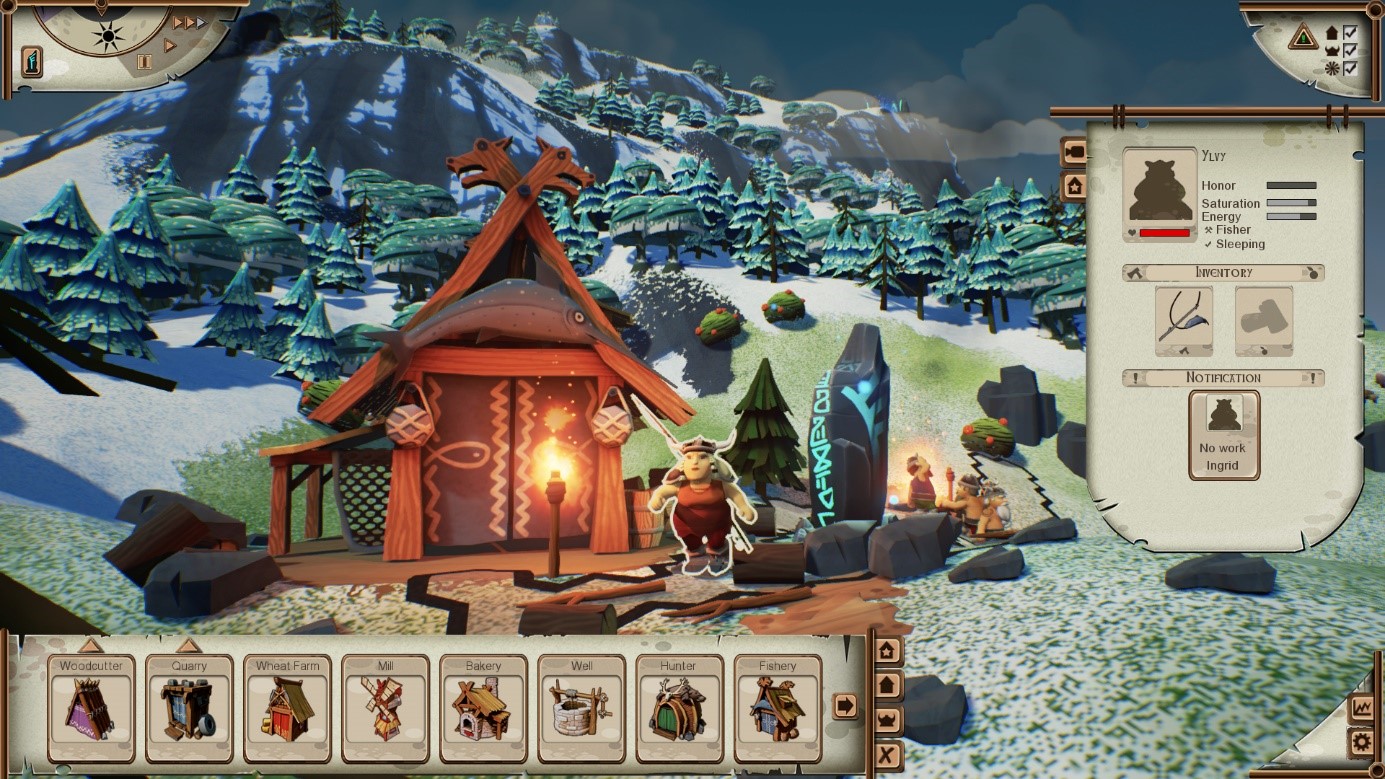 Edit your Vikings as you see fit, so they can survival the dangerous areas
4. Banished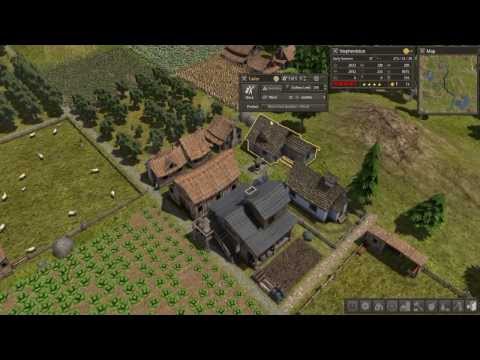 Banished: Focus On Careful Resource Management
Banished forces the player to focus on careful resource management and survival as they control an isolated and growing society.
You have to assign citizens to different jobs, such as building or fishing, to maximize resource production, whilst also making sure that the citizens' needs are met, such as making sure that food production is high enough. Players can get more citizens either by the current citizens producing offspring, or by random wandering groups of citizens who want to join the town. In Banished, citizens age and do eventually die, meaning the player has to also make sure that the birth rate is high enough to sustain their town.
The typical aspects of a city-building game are found in Banished – players have to build various structures, from houses and shops to schools and hospitals, whilst making sure that enough resources are being produced for such structures. There are various dangers that threat the population, from weather and starvation, to depression and simple the ageing population.
Banished is a great game for a more realistic city-building game: resources don't just appear out of nowhere in this game, so you have to keep an eye on what you earn and what you use, otherwise you'll find yourself in trouble!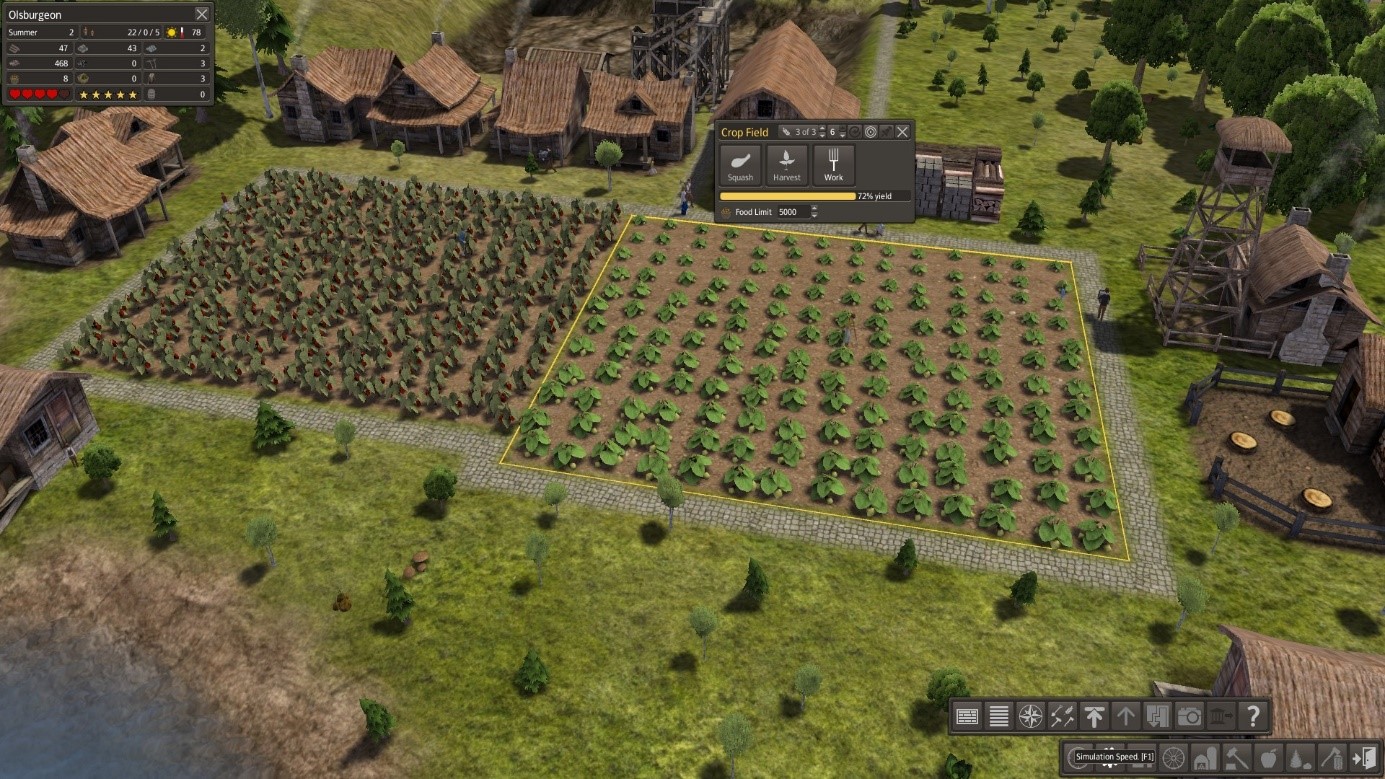 Build huge crop fields to ensure that you produce enough food for your civilians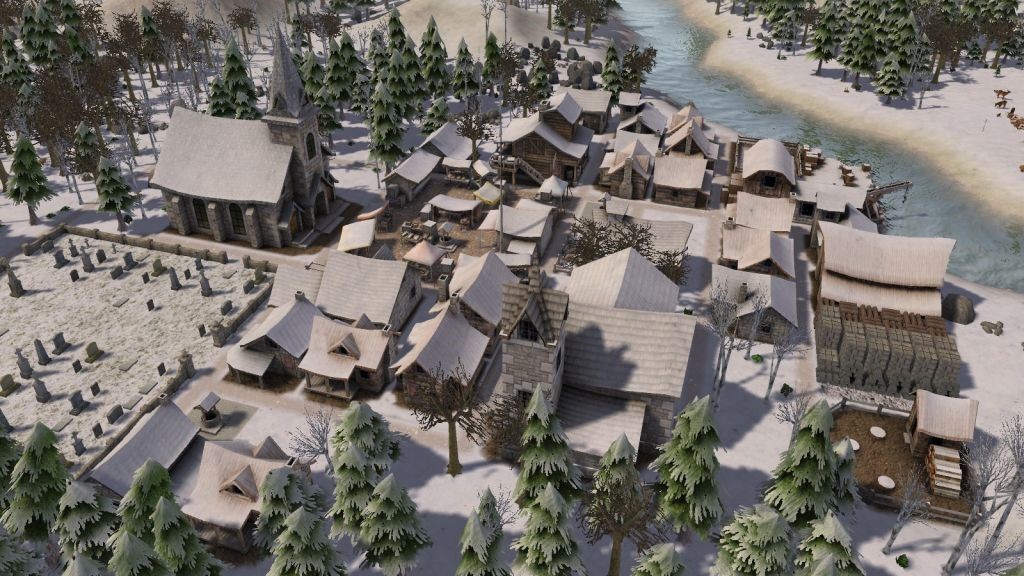 The winters can be harsh, so I hope you're prepared!
3. Grand Ages: Rome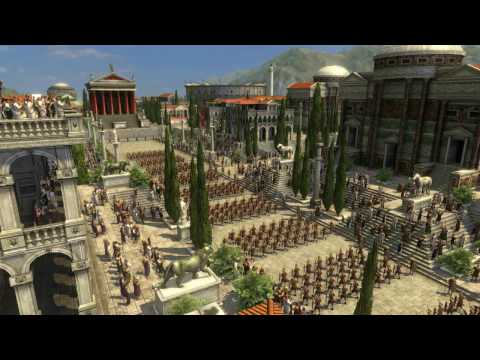 Grand Ages: Rome – Build Up Your Reputation
Grand Ages: Rome was released in 2009 and is actually a prequel to Grand Ages: Medieval which you have already seen in this list.
The game takes you back in time to the final few years of the Roman Republic. You have to complete missions which allows you to build up your reputation as a statesman and leader. The game offers some historical events, such as the crossing of the Rubicon, giving it a very nice realistically historical touch.
Each mission requires the player to build a Roman colony – hence the city-building side of things. Certain colonies have certain requirements, creating a nice mixture of challenges throughout the game. The player must focus on efficiency and employment of their colonies, by making sure that all the buildings they build are also staffed by civilians that match the buildings in terms of their skills.
As the game also received an expansion pack, Grand Ages: Rome – The Reign or Augustus – you can be sure that there is a lot of gameplay to experience in this great city-building historical game.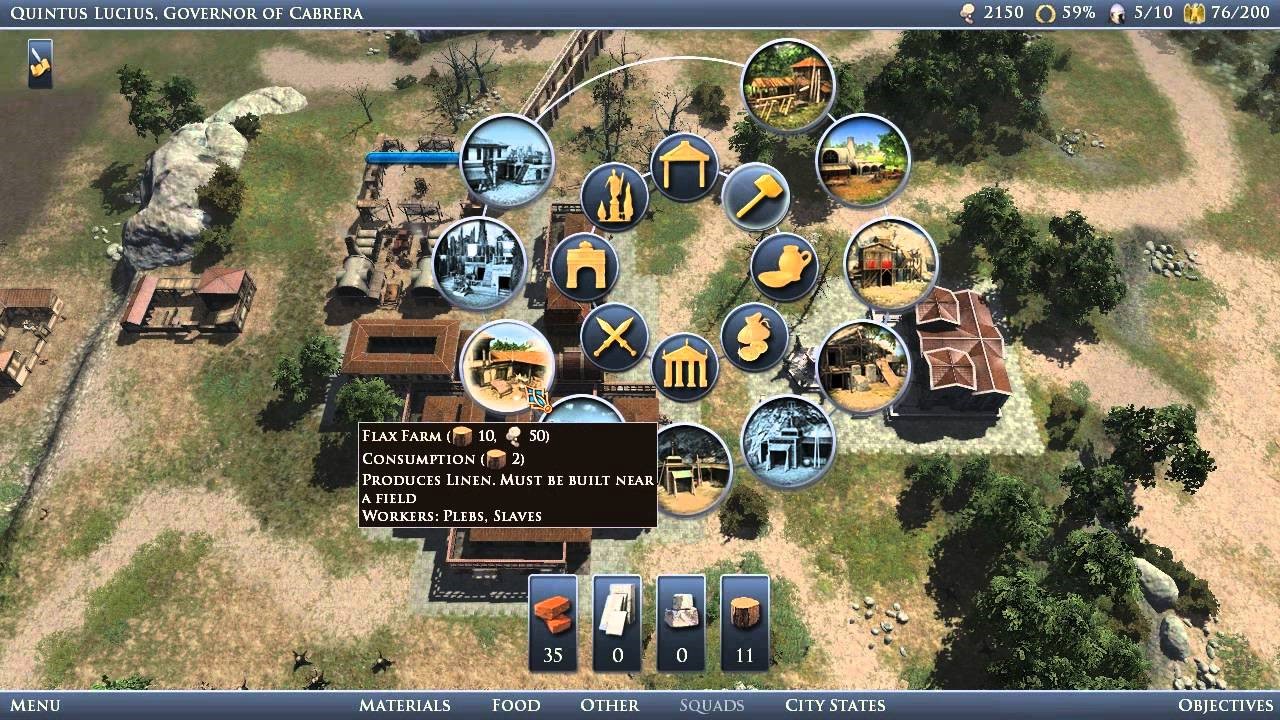 Choose what to start building, whilst keeping an eye on your resources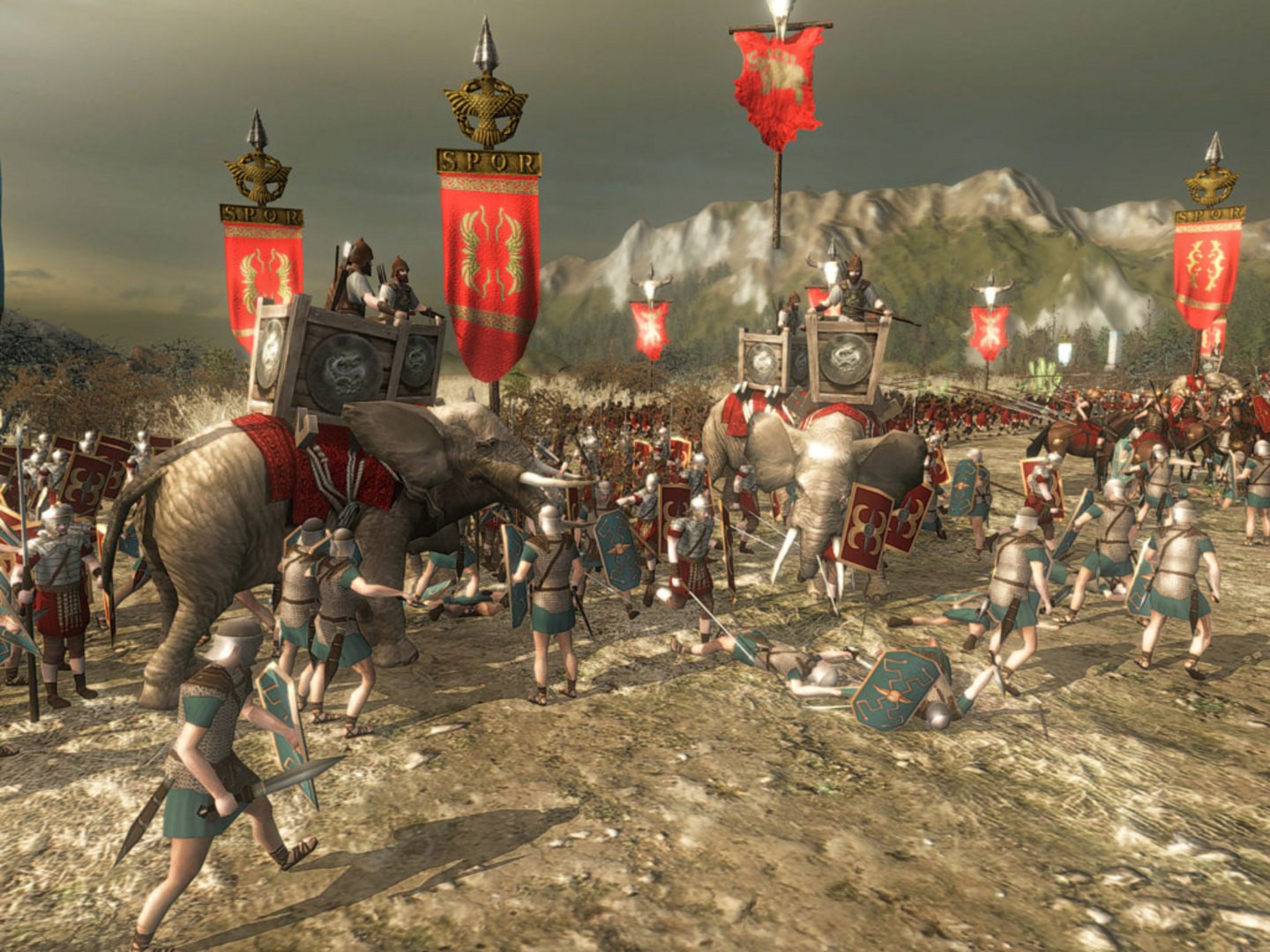 Prepare your army and go to war with enemy colonies