The 30 Best City-Building Games for PC in 2018
Updated: 12 Apr 2018 5:45 pm
City-building games are nowadays extremely varied
The Best City Building Games in 2018
City-building games are becoming more and more popular for PC. The idea of sitting down and building my own virtual city brings me joy, and it's fantastic to know how varied every city-building game out there is. There are so many that it can be hard to decide which game is a good one to try. To make things easier, here is a list of the 30 best city-building games for PC. Get ready to build!
30. Atomic Society
Atomic Society: Post-Apocalyptic City Builder With Moral Choices
So far, players have been able to play Atomic Society only in its pre-alpha phase. It is expected the full release of the game will be sometime this year. Your aim in Atomic Society is to build and manage a city in post-apocalyptic times.
What's interesting about Atomic Society is that you have a Moral Choice System. That is, you can make laws as you see fit for your city. You can decide whether to be kind of cruel to your inhabitants. For example, you can choose whether to have the death sentence, prison, or even encourage illegal activities. You are faced with a variety of problems and challenges whilst building and managing your city, from starvation and thirst, to plagues and new immigrants.
The Early Access version of the game is proving a lot of fun, and I can't wait for the full game to be released. I definitely recommend you check it out when it does arrive, or even check out the Early Access version of the game if you can't wait to have a go!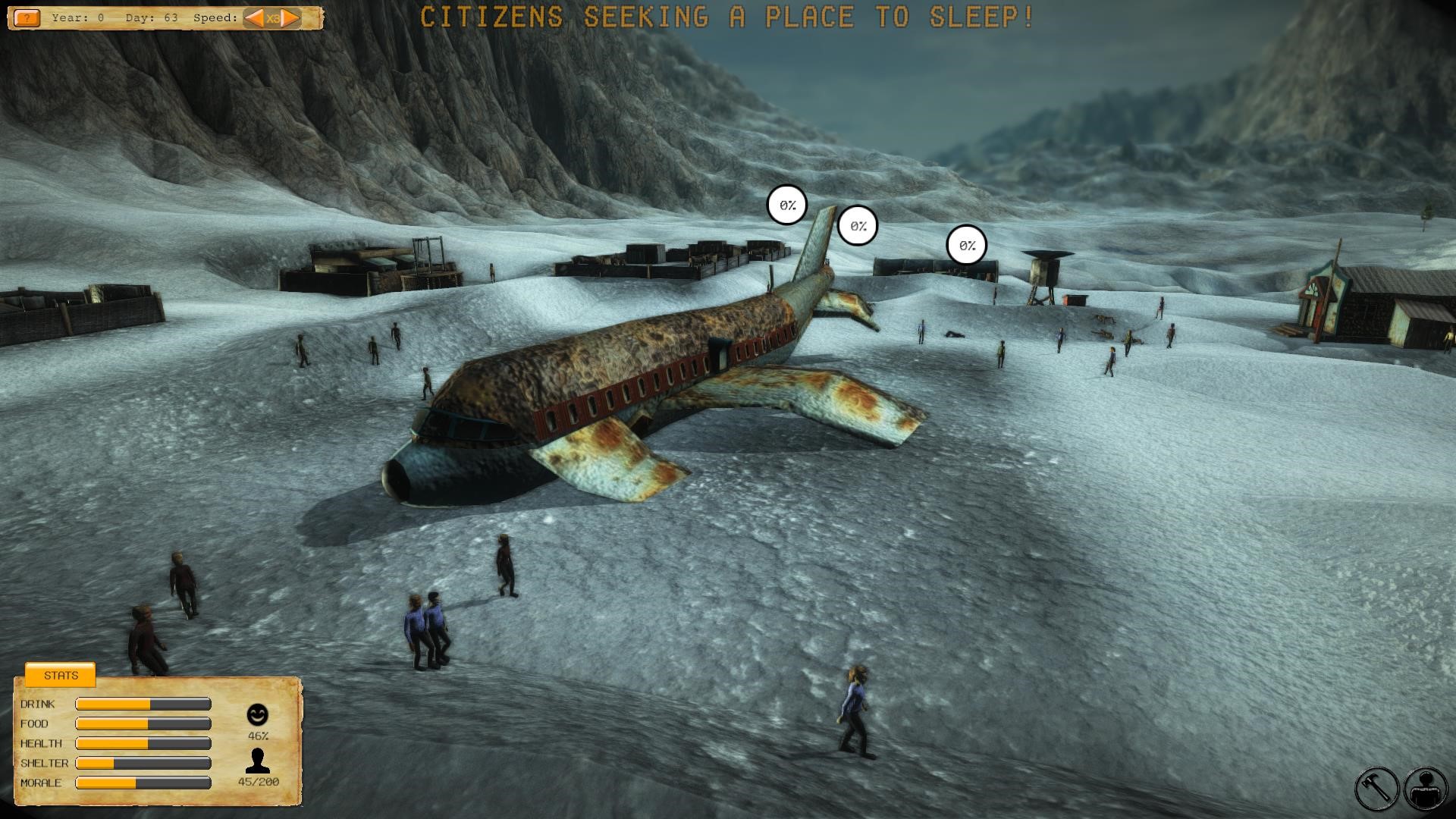 Will you help the citizens?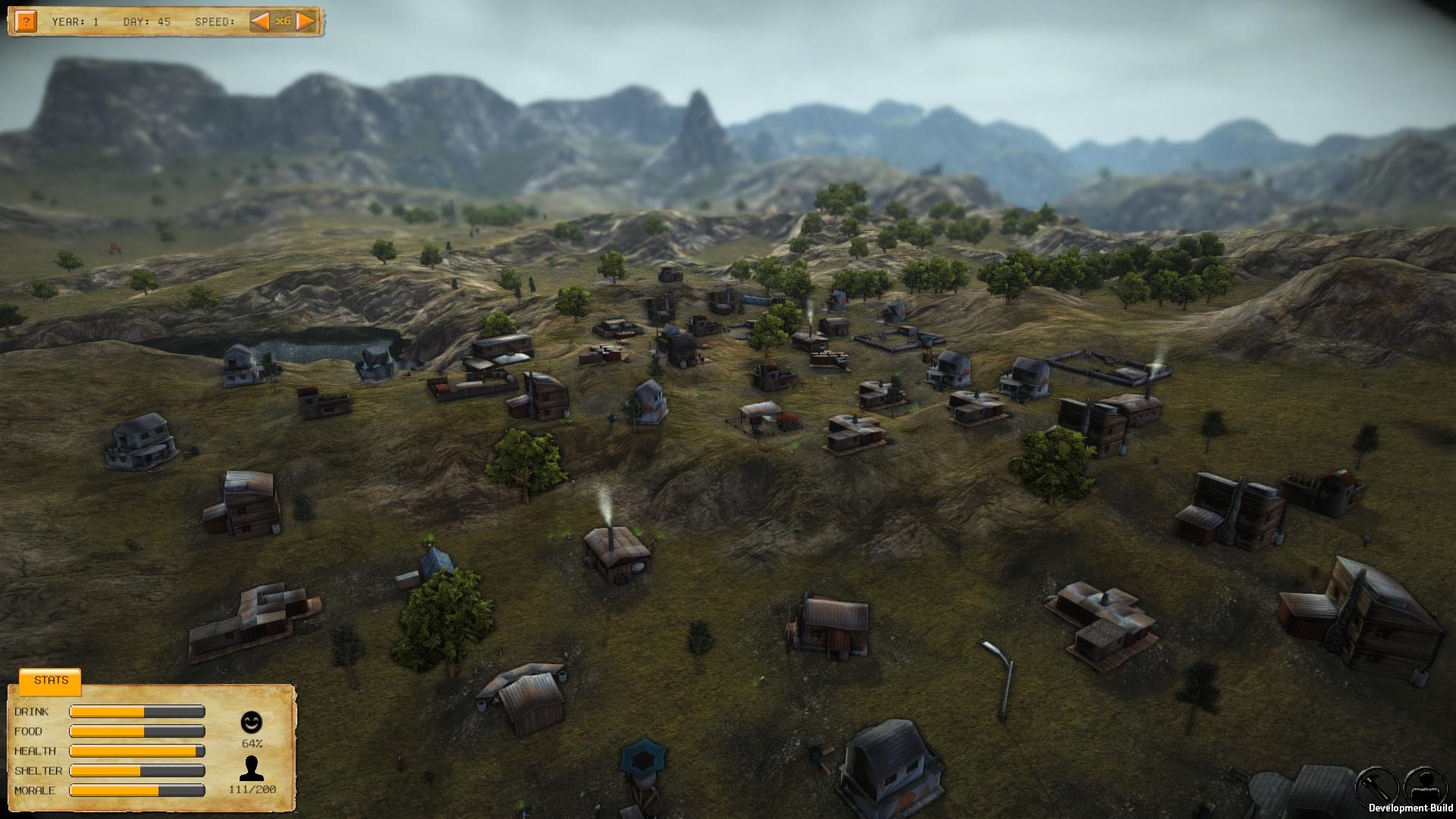 Expand your city far and wide!
29. Life is Feudal: Forest Village
Life is Feudal: Forest Village – can your colony survive?
Released in 2016, Life is Feudal: Forest Village boasts some pretty exciting survival aspects as you help a group of refugees start their new home on an unknown island. Players are able to terraform the land to their liking as they build houses, orchards, farms, windmills, and more.
Keep an eye on the time of year – you better make sure you have enough supplies ready for the winter, such as clothes, charcoal and firewood. Your colony could be completely wiped out with only the smallest mistake, such as a lack of vitamins in rations which could lead to disease, so you really have to be careful with your planning. You can either control the village with the standard "God-mode" as we all know and love, or you can even take control of one of your villagers and play first-player.
Life is Feudal: Forest Village truly is a challenging game, but well worth it. I would recommend this to anyone who likes the extra challenge on top of a standard city-building game, due to the many different survival aspects you have to consider along the way.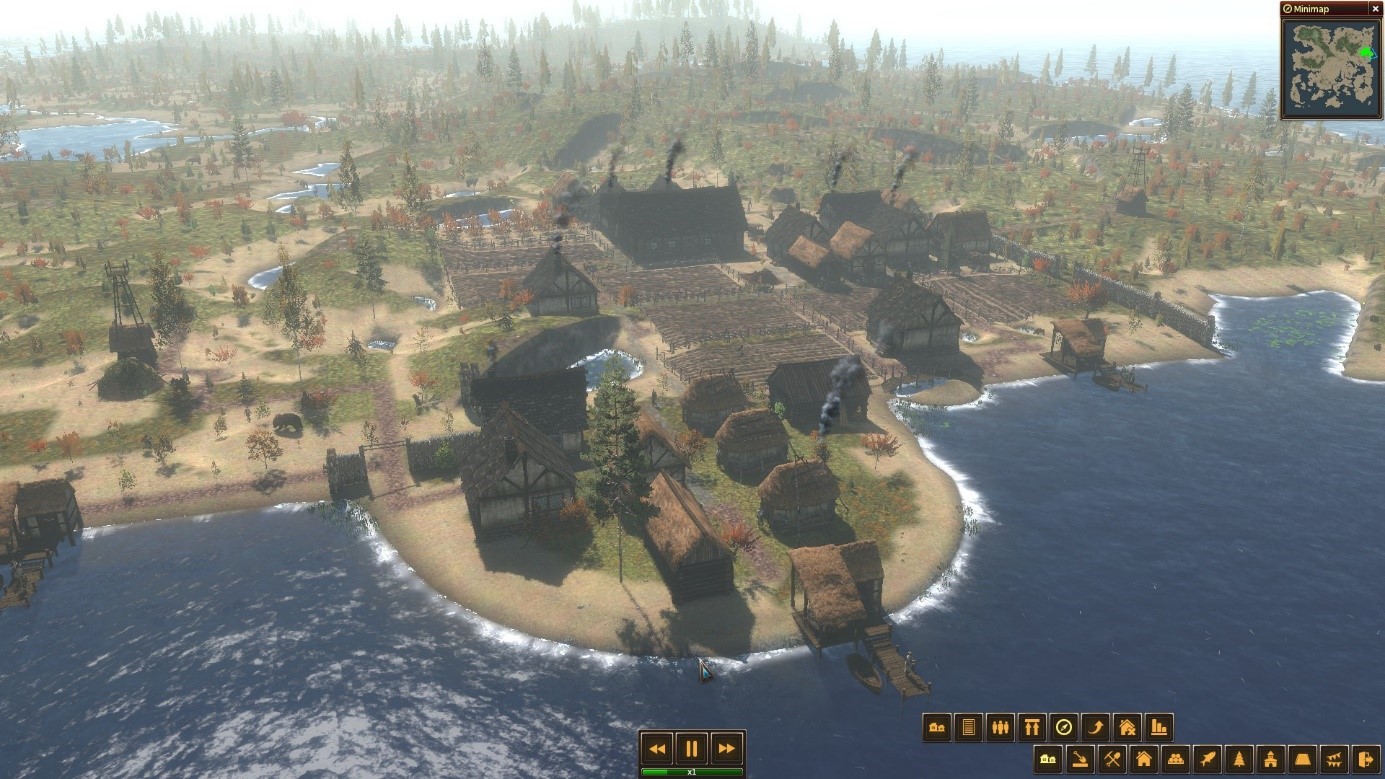 There are some really nice locations to start building your settlement on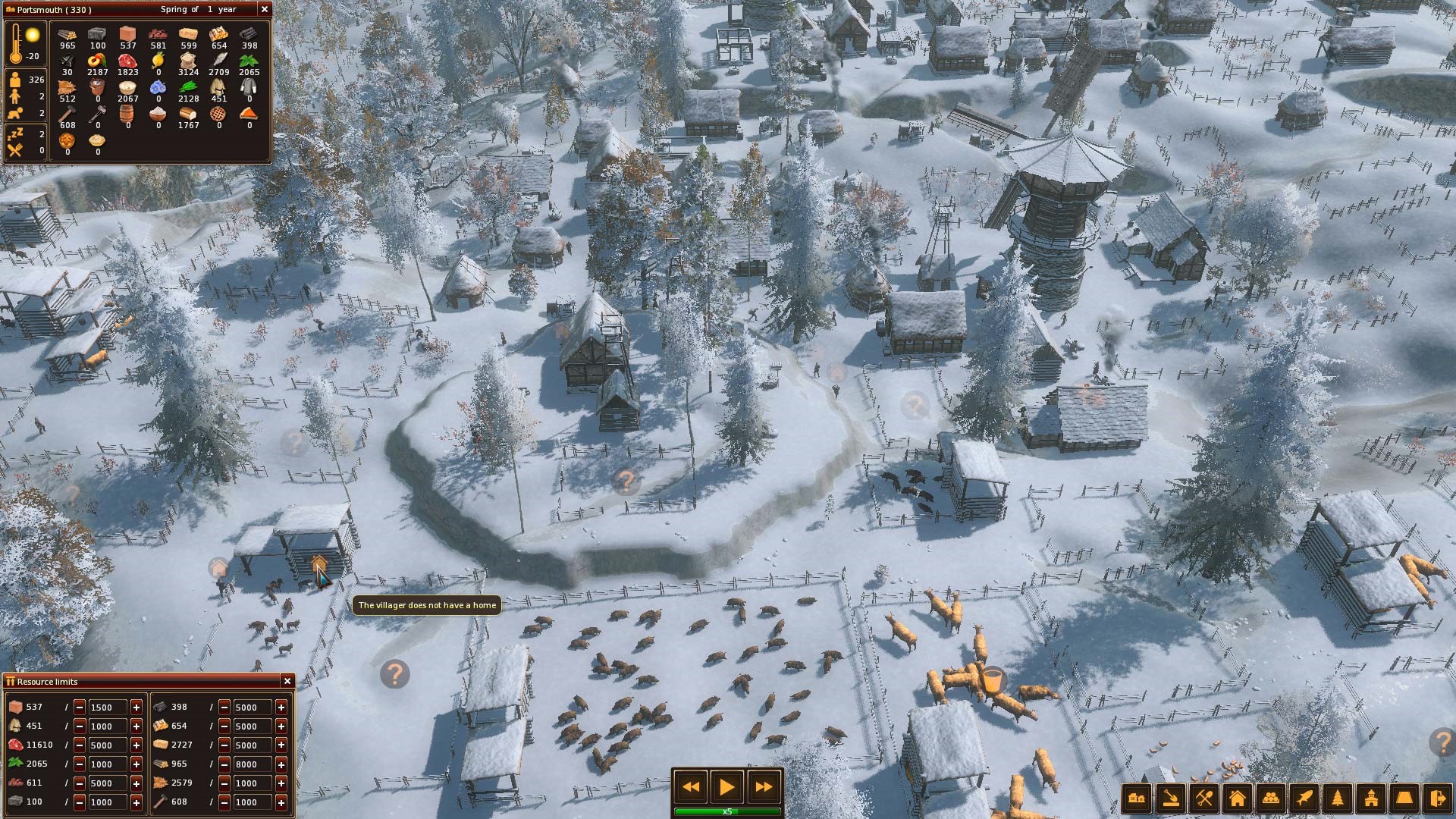 Winter has arrived! Are your supplies sufficient enough?
28. Constructor HD
Constructor HD – the fun returns in high definition!
Constructor was initially released all the way back in 1997, but this year the game is going to make a return on PC, as well as on PS4, Xbox One and even the Nintendo Switch. The release date has been pushed back several times, so we're hoping that it is finally released this year!
In the 90s, the game was critically acclaimed and sold over 5 million copies worldwide, meaning I am very excited to get my hands on a copy of the high-definition sequel! In this game, you take the role of a construction team, and you earn money through the rent from the buildings that you build. However, it's not like your typical city-building game where you can purchase more buildings with the money you earn – you have to gather the raw materials, such as wood and concrete, which you then use to build the buildings.
The fun graphics and hilarious characters were fantastic in the 1997 original, and I am really looking forward to seeing all of it again in high definition – keep an eye out for it because it's going to be a good one!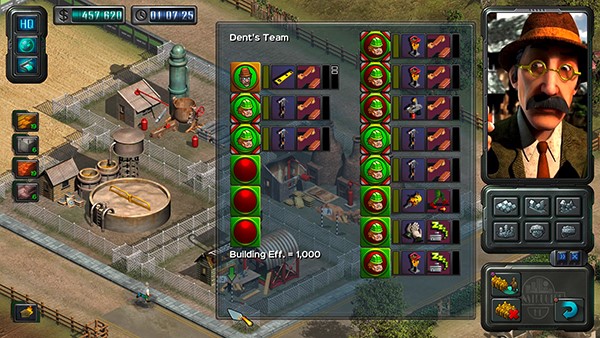 Control teams of workers – each with their own special skills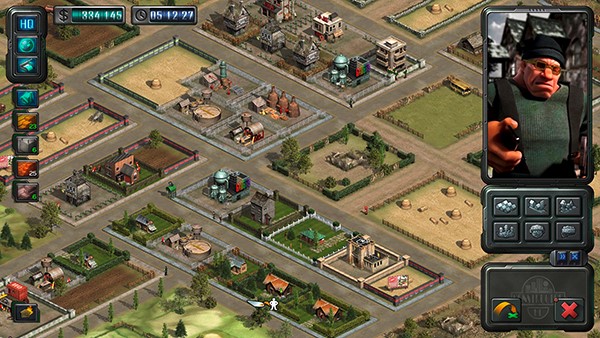 It's going to be exciting to see what that have improved from the original game
27. Lords and Peasants
Lords and Peasants – can you keep your peasants happy?
Lords and Peasants is a real-time city-building game by Inverted Cat Games. The game is based in medieval times and boasts both a single player and multiplayer mode where up to 16 players can play together – how you play together is up to you!
Each individual peasant in your village is individually simulated, creating a world of extreme detail. Unlike a lot of city-building games, your villagers, or peasants, also age, meaning the birth rate has to remain steady! Each peasant also has individual traits, needs and happiness, causing for a challenge to keep everybody satisfied with your village. With procedurally generated maps, the player can explore huge areas and come across other places, such as NPC villages and bandit camps.
The game offers the capability to mod, meaning the variety in the game is definitely not lacking! If you like the medieval side of things with the challenge of looking after peasants and taking over the land, then Lords and Peasants is the perfect game for you.

The style and graphics give you a true medieval feel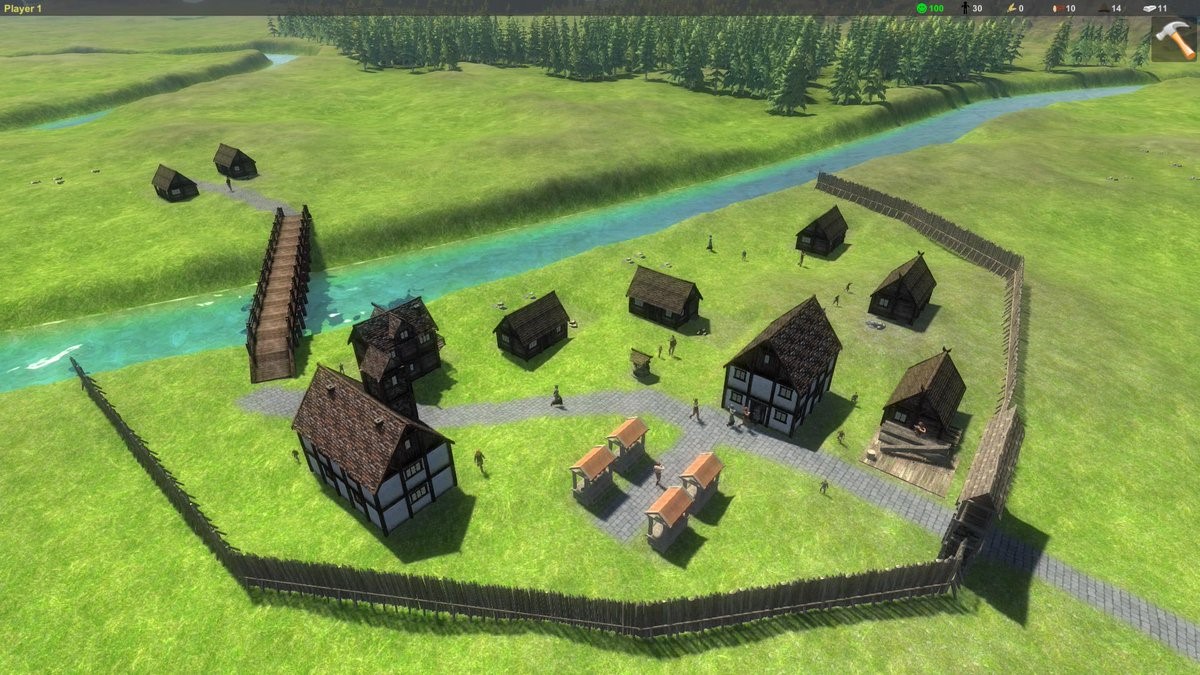 Take advantage of all the different areas in your procedurally generated maps
26. Ostriv
Ostriv, With A Detailed Economic Simulation And Human Behaviour
In Ostriv, you take the role of a governor of an 18th century town. It is still currently in development, and it should hopefully be released in late 2017 on Steam.
Buildings are fully customisable allowing you to the give your town that personal touch. The game also boasts a very detailed economic simulation, as well as human behaviour – your villagers will act like real humans, in that they have their own skills, motivation and needs. For example, they will take a job only if they are satisfied with it, or if they are desperate for the money. They will also turn to crime if you cannot fulfil their needs. Each decision that you make will receive some sort of reaction from the society, whether good or bad.
This is definitely a game to keep an eye out for. I can't wait for the game to finally be released to test out the human behaviour. And as it received the Steam Green Light within 7 days, that's definitely a good sign that others are thinking the same.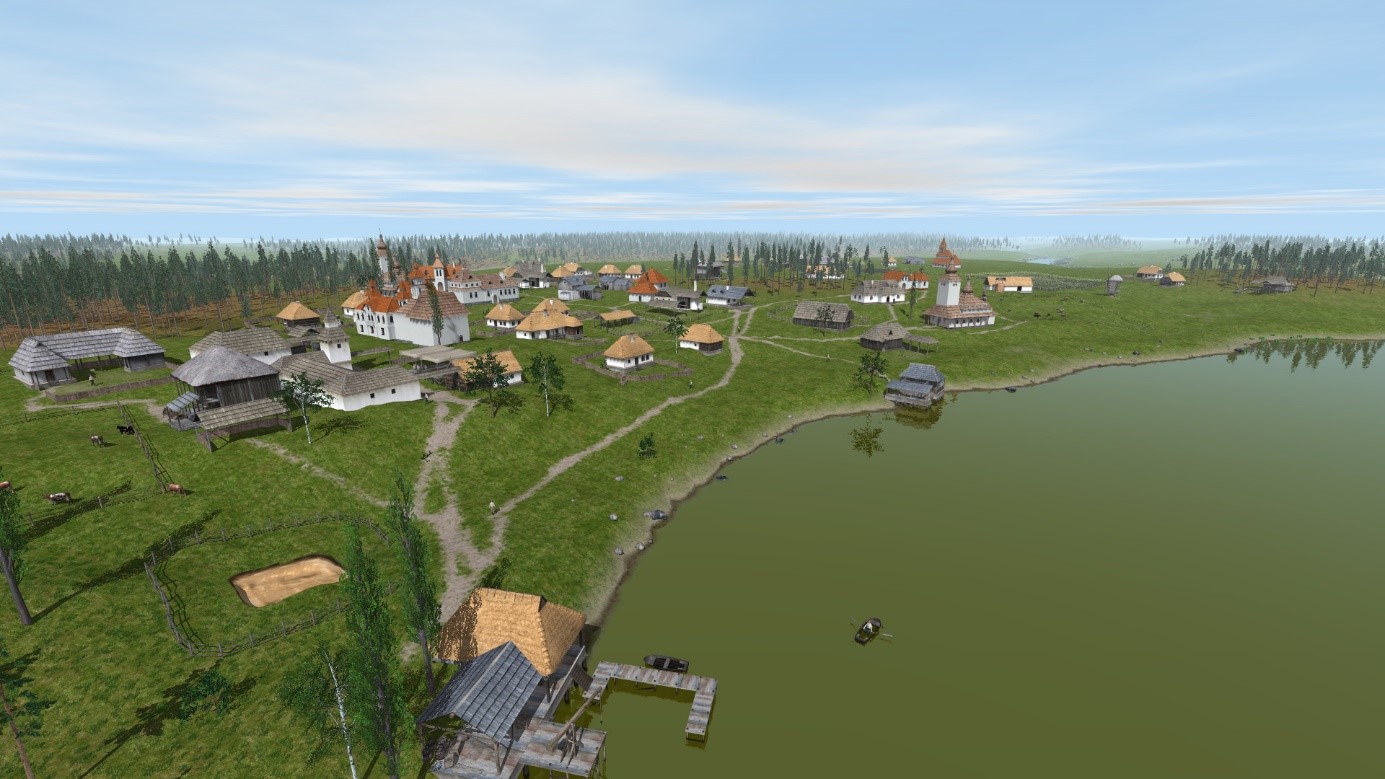 The areas you can build on are very vast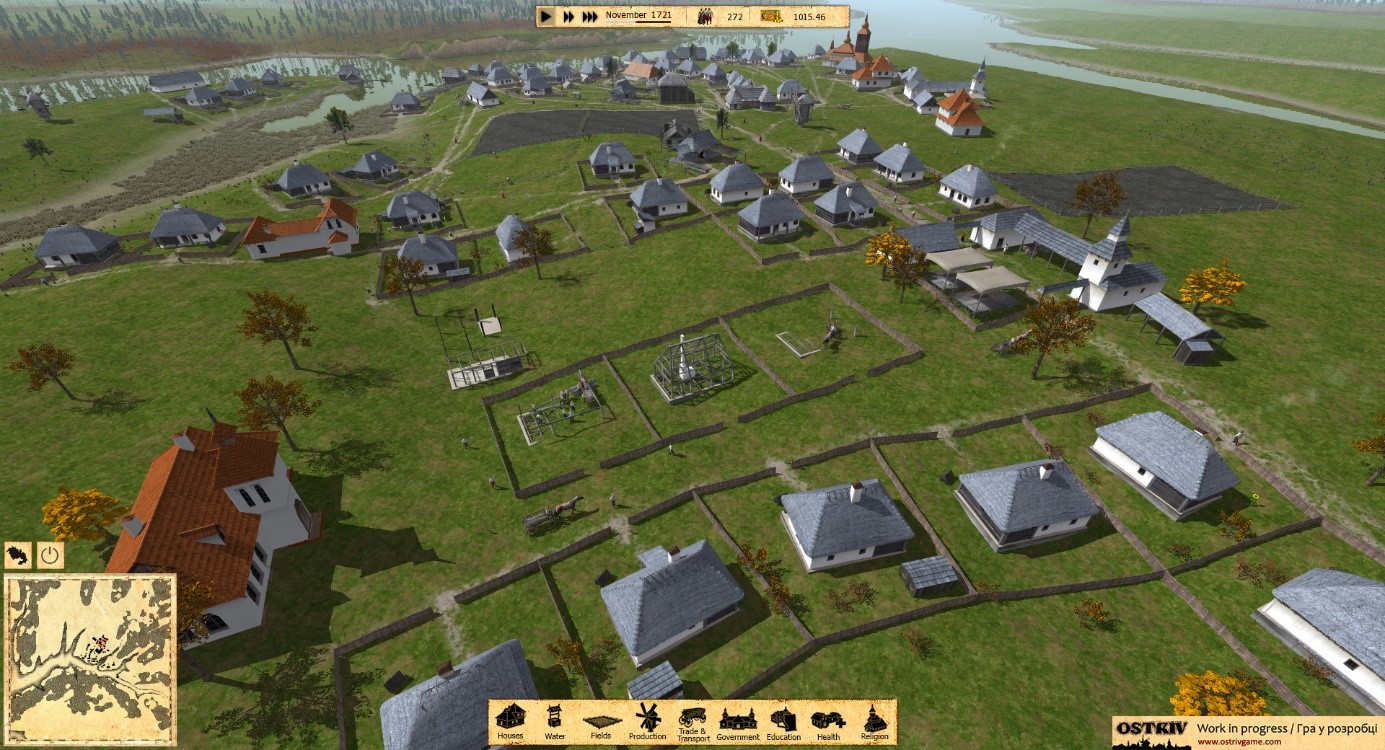 Build the city to your liking with the wonderful 18th century style
25. Depraved
Depraved – the next best city-building game?
Depraved is currently waiting for the green light from Steam – so get voting for it if you think it looks like a good game! The game is set in the Wild West, and players begin in a procedurally generated world. The only thing is – you only start with one carriage full of resources, so use those wisely!
You can choose whether to build buildings using raw materials you find around the map, or by trading your goods. If your inhabitants are happy, then your city will grow faster. There are various challenges along the way, such as starvation and thirst. There are also certain types of weather which can cause havoc, as well as illnesses. If you want to gather some materials in rather hard-to-reach places, then you can plan strategically and establish outposts. Watch out for bandits and Indians that can attack at any moment!
This game looks like it's going to be a good one, and I really hope it gets the green light from Steam. Go and check it out and give it your blessing!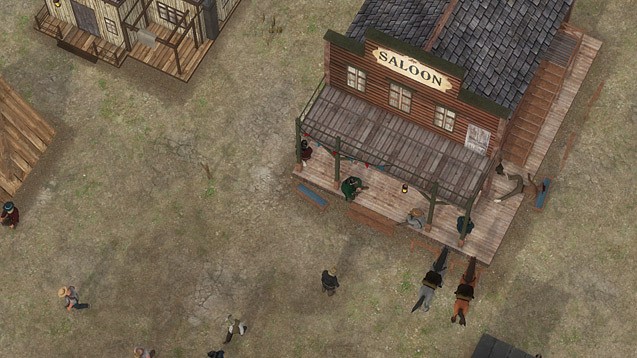 The Wild West-style isn't always something we see in city-building games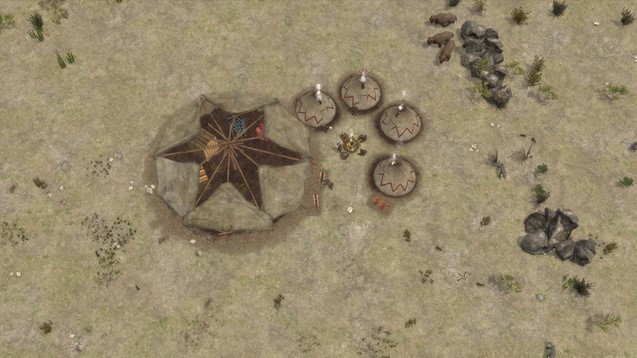 Set up outposts to manage your material collecting