The 30 Best City-Building Games for PC in 2018: Page 2 of 6
Updated: 12 Apr 2018 5:45 pm
City-building games are nowadays extremely varied
24. CivCity: Rome
CivCity: Rome – A Game With A Roman Touch
CivCity: Rome is a game based on, as you can tell from the name, building a roman city. It was released back in 2006. There are two modes to choose from – a mode which offers players the chance to fulfil a variety of missions, and the standard sandbox mode. I personally like the mission mode, as it gives you a nice storyline to follow – you start off as an engineer and get hired to build a stone mine colony, and then slowly but surely you get offered more and more opportunities to prove yourself worthy. There is also an in-game editor which you can use to create your own maps, and also scenarios.
The roman empire touch makes CivCity: Rome stand out from other city-building games, meaning it's definitely a game worth playing for those who want to try something different!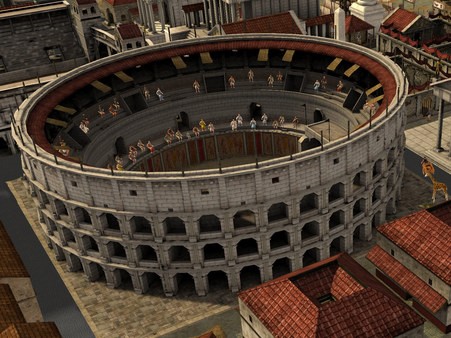 A coliseum is, of course, crucial to any roman city!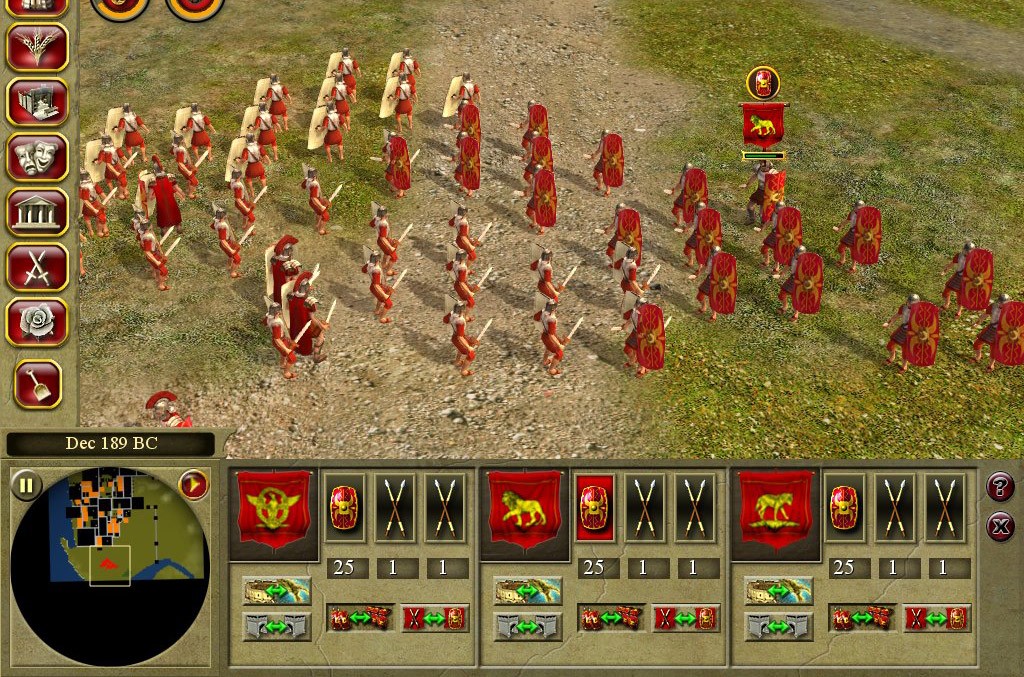 Keep an eye on the amount of troops you have – you never know when you will need to defend your city, or attack another city, of course…
23. Northgard
Northgrad – lead your Vikings up a dangerous mountain
Northgard sees you control a group of Vikings who set sail to explore a new area of land, Northgard.  Your aim is to make your Viking Clan famous through conquest, trading, or devotion to the Gods.
The problem is, however, is that you are faced with many challenges along the way, such as wolves and undead warriors. Players will also come across giants, which they can either befriend or defeat, and with the land being in the North, the winters are very severe and can cause huge problems if not prepared for sufficiently.
You can currently play the Early Access version on Steam, which was released in February this year. It is the perfect game for any player who loves a city-building game, with the extra addition of the challenges faced with enemies roaming the land.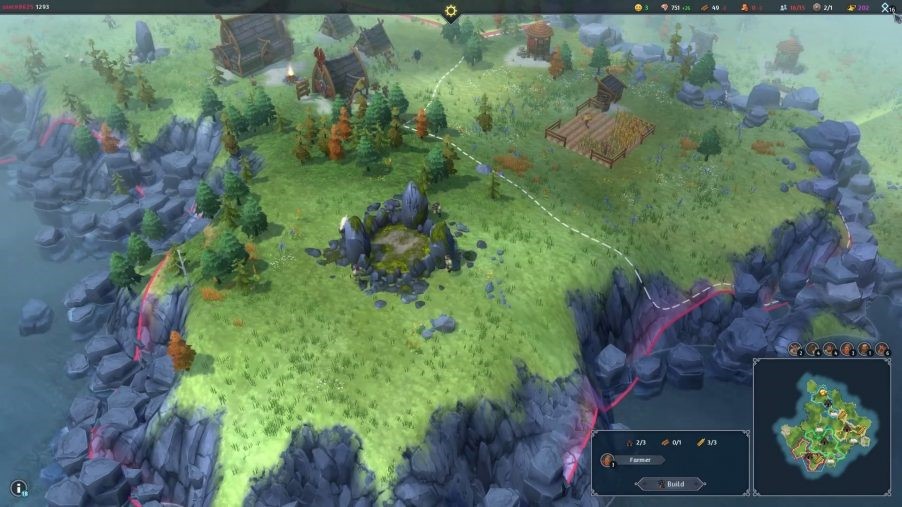 Explore the vast lands whilst making sure you keep your Vikings safe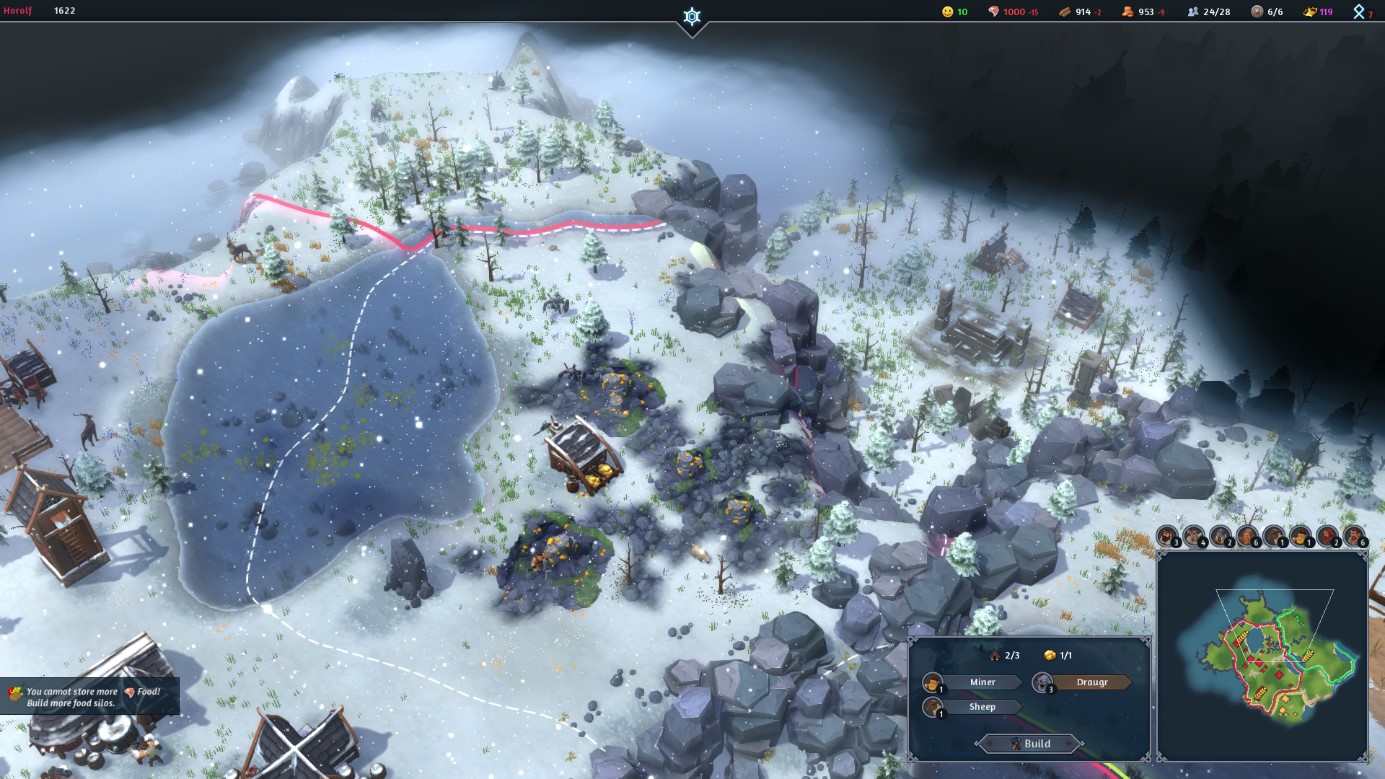 Watch out for the winters – they are particularly harsh in Northgard
22. Forge of Empires
Forge of Empires: An Online Game On Your Browser
Forge of Empires is a little different to most city-building games in this list as it is played from your browser (and can also be played on iOS and Android for those who like to play when out and about). After being released in 2012, the game had around ten million players by 2013.
You start by building a city in the Stone Age. The current most advanced age is the Oceanic Future, but no doubt this will be expanded further with future updates. You can purchase new buildings with through in-game currency (coins and tools) or by using diamonds and technological advances which can be bought with real money. As you play, you unlock new technologies and thus new buildings for your city. There is also a turn-based element in the wars and battles you can have with other players.
Forge of Empires is a good choice for those who want to play a game for free. Of course, you can advance quicker if you spend real money on it, but if you don't mind taking things slow and playing a bit at a time, then this is the game for you!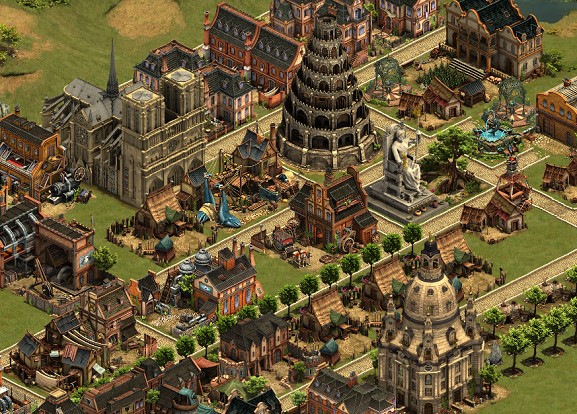 Pick and choose from a variety of buildings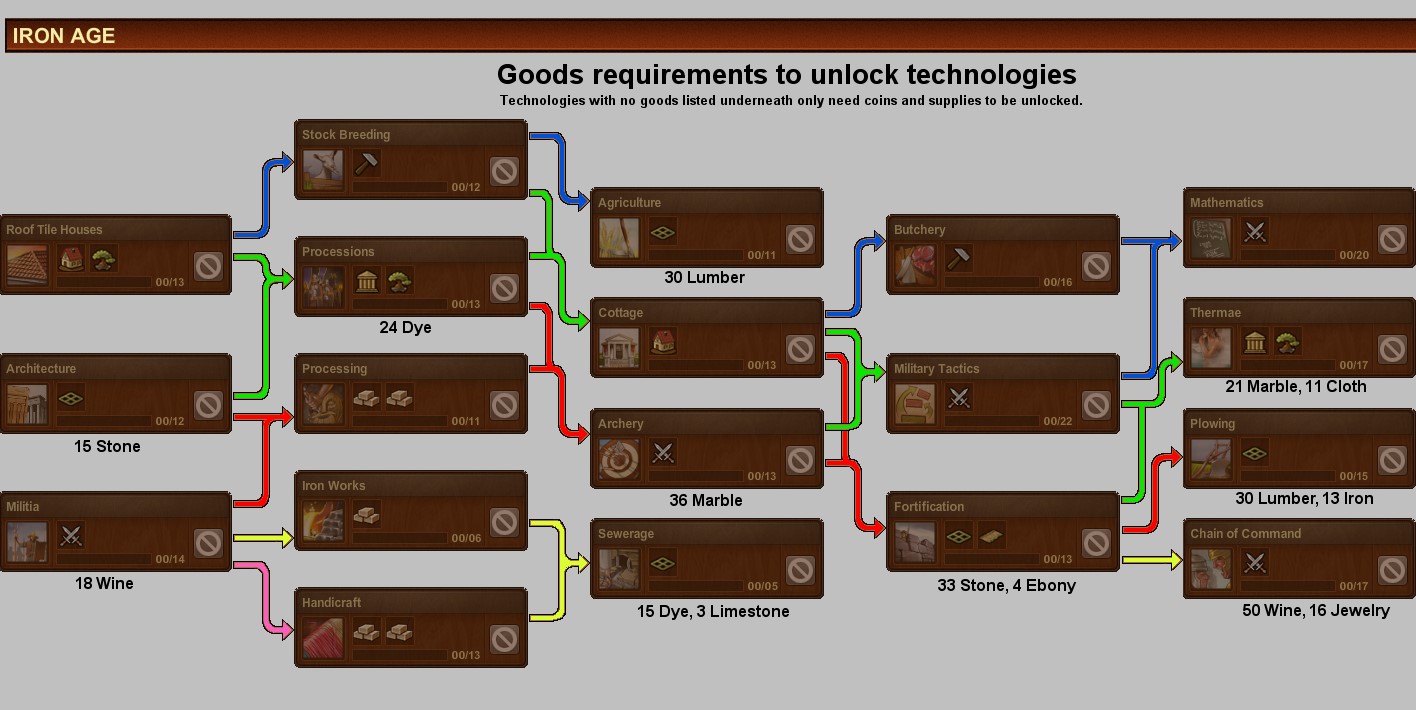 Follow the research tree to see what you need to advance your city
21. Tycoon City: New York
Tycoon City: New York – rebuild Manhattan!
Tycoon City: New York was released in 2006 and the unique aspect of this game is that you are challenged with developing New York City. You have to build lots of landmarks that make New York famous, from the Empire State Building to the Statue of Liberty.
The game offers two game modes – the first is called "Build New York" where you are given tasks to build New York, one district at a time. The second is the standard sandbox mode that we all know and love, and is perfect for those who want to get more creative and stay away from specific tasks and missions.
You have to attract customers so that you can earn money in order to upgrade the many buildings in your city, hence the "tycoon" aspect of the game – so it's a good city-building game for those who also enjoy tycoon-like aspects to games.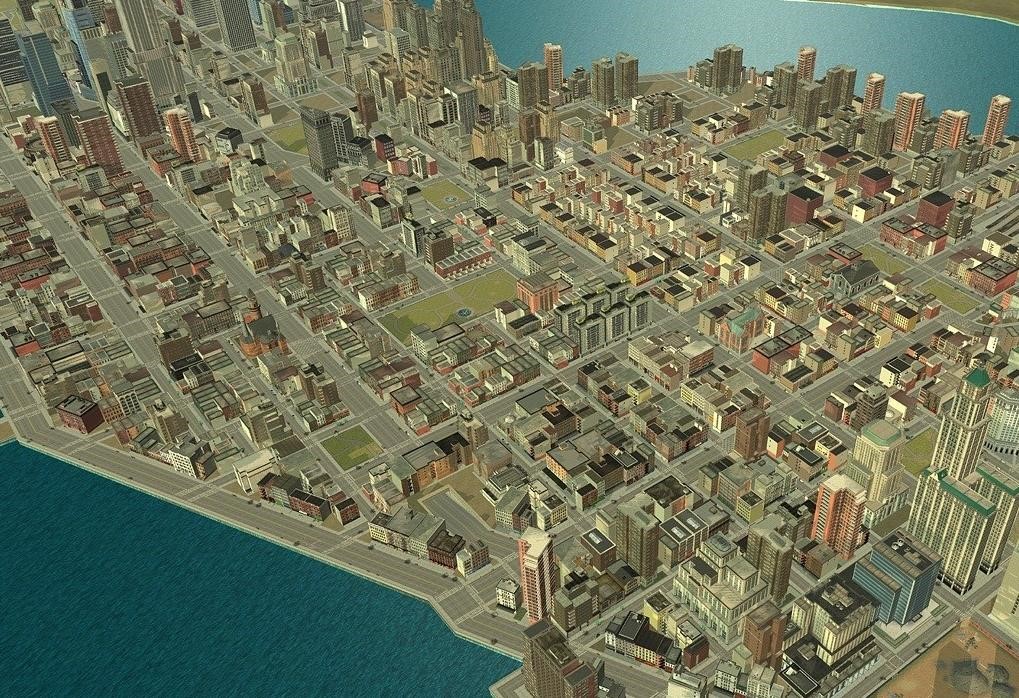 Build your own Manhattan!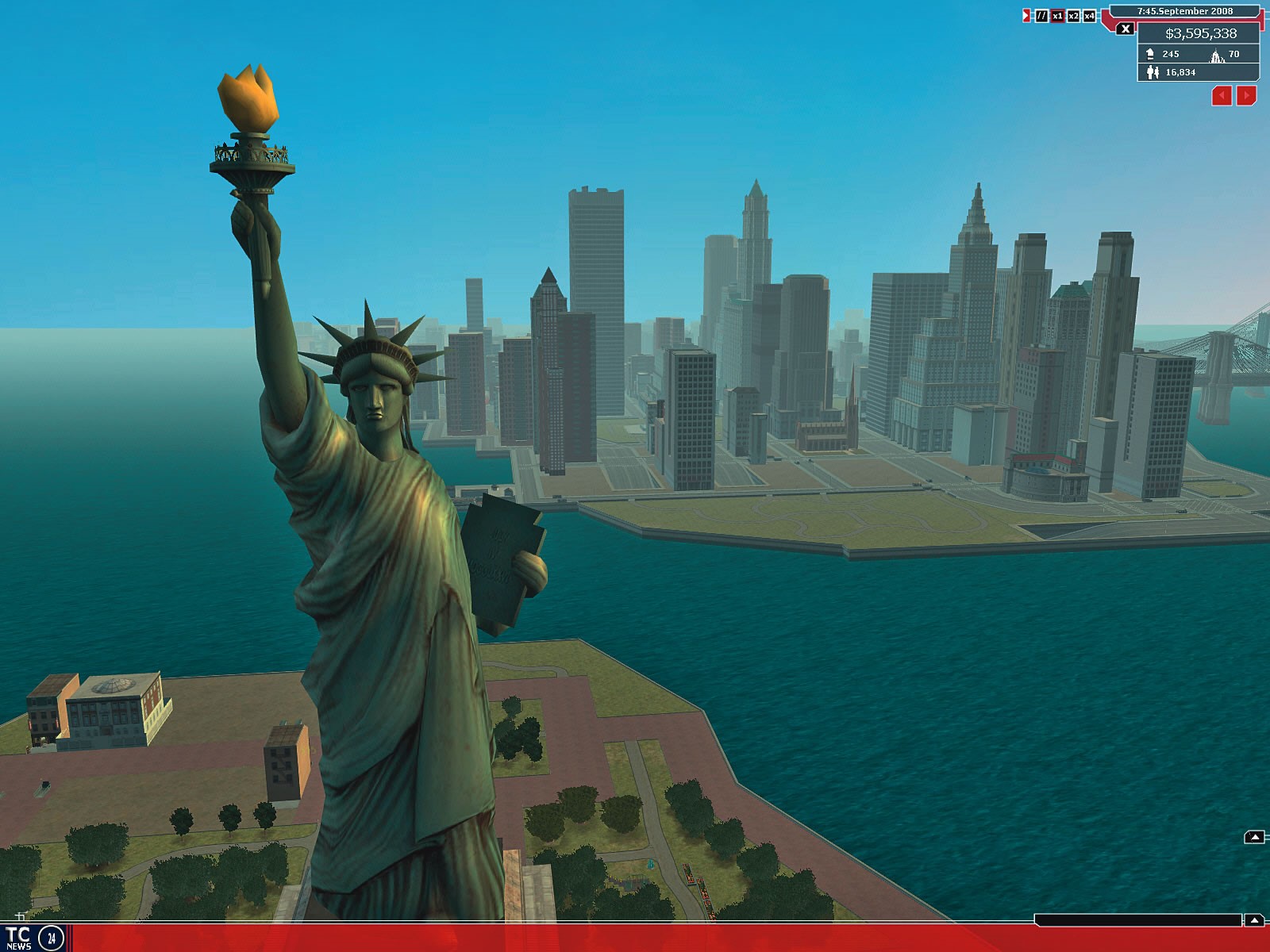 Build the many famous landmarks found in New York
20. Knights and Merchants
Knights and Merchants – an old but fantastic game
Knights and Merchants was released in 2013 on Steam, though the original game was released in 1998. It is a real-time strategy game based in medieval times.
You take the role of the leader of the palace guards. Your mission is to lead soldiers and citizens to victory. There is a single-player mode which contains 20 scenarios – each scenario can take from 5 minutes up to 7 hours or more, depending on the difficulty. The game also offers a multiplayer mode for up to 6 players. In the multiplayer mode, there was 10 scenarios to play through, a number of which focus on combat.
In 2001, the game received an expansion pack – Knights and Merchants: The Peasants Rebellion – meaning players are offered lots of gameplay to get through. With its simple 2D graphics, it's great for any players out there who are looking for a more old-school kind of city-building game.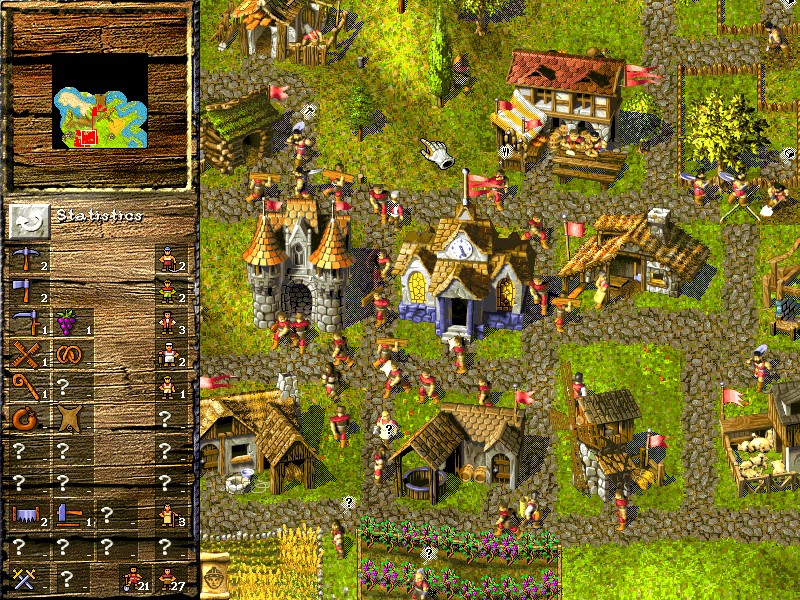 Keep an eye on your resources in the toolbar on the left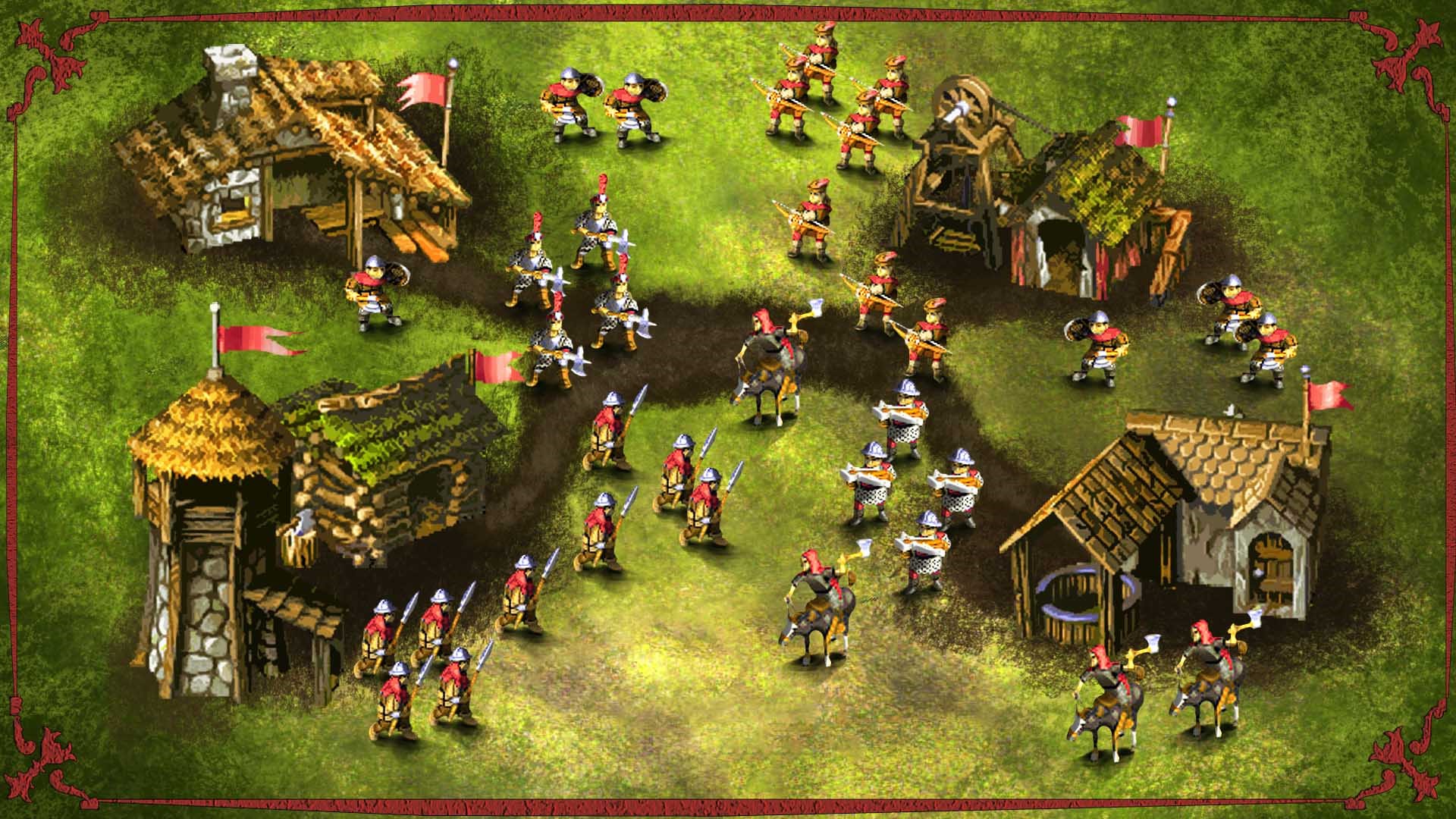 Go to battle with other tribes to take over the land!
19. Prison Architect
Prison Architect – can you build the perfect prison?
Prison Architect isn't technically a city-building game, as it focuses on building and managing a prison. However, due to the size and vastness of the prisons, I couldn't leave it out from this list.
Released in 2015 on Steam, and still getting updates now, Prison Architect offers some really unique graphics with its 2D-style characters. You have to make sure your prison offers everything a prisoner needs – from sleeping quarters and bathrooms to canteens, all whilst making sure that it isn't possible for any of them to escape. Bust-ups between prisoners can occur quite easily, so make sure your security guards are up for the challenge when things start to get out of hand.
I personally find the style and dialogues hilarious, as they give a nice touch to the otherwise pretty serious gameplay. This game is for those who want to check out something different to city-building, all whilst keeping the building and managing aspect.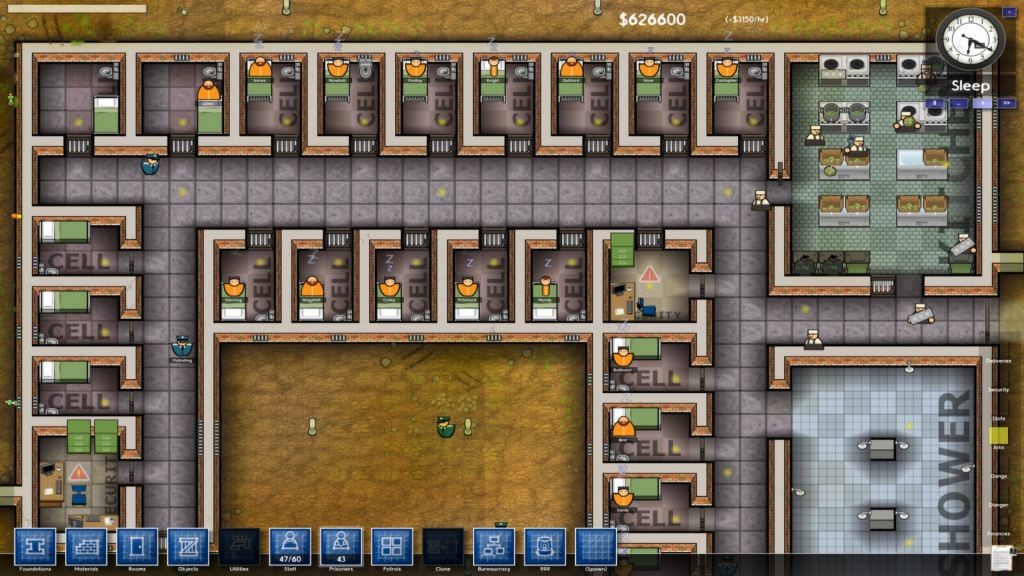 Make sure you have all the basics for enough prisoners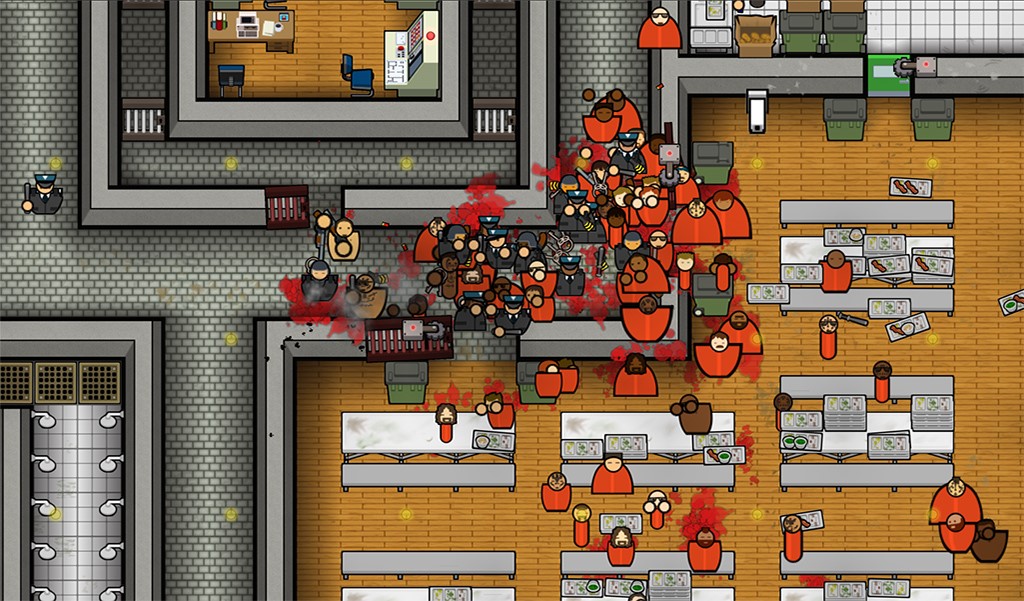 Things can get out of hand pretty quickly – be ready!