10 Biggest VR Companies in 2017
Updated: 07 May 2017 8:12 pm
Sony is leading the consoles in VR technology
The Controller is You
2016 saw the rise of the Virtual Reality (VR) Company. PlayStation VR, Google Cardboard, the release of the Oculus rift and vive, amongst other major milestones, helped push VR as a viable platform to release games and software on. What is VR? No matter what company you go with for your VR hardware, the idea is the same: total immersion. You move your head to the left and the camera pans to the left. You reach out and touch something in the virtual "space" and it reacts based on what you did. Some companies are taking it a step further by developing sophisticated platforms that the gamer will actually walk on to simulate movement in the game. With some of the biggest game of 2017 including support for VR users, it's looking like the next year will be a solidifying one for the burgeoning virtual reality market. Here is a look at 10 of the biggest VR companies looking to shake things up in 2017.
1. Google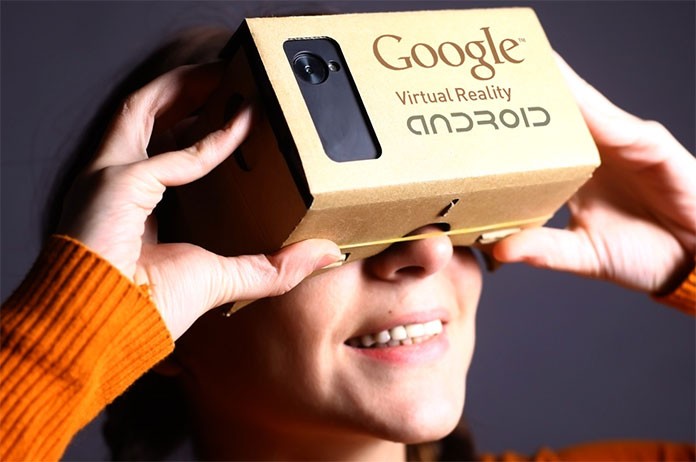 Google Cardboard proves you don't have to spend an arm and a leg to enjoy immersive VR
Google has always been at the forefront of technological innovation. Besides its search engine that makes 100 million dollars a day; Google has pushed phones, computers, the ill-fated Google glass and now the California Company can throw its multi-colored logo on VR tech as well. Google Cardboard is one of the cheapest 'headsets' available. Essentially a papercraft project, the simple brown box holds a VR ready phone in place on the users head so that they can use VR apps and videos the way they were meant to be used. Google has also created a FREE software suite called Daydream for programmers to use in the making of virtual reality apps.
You can find out more about Google's VR initiative here.
Get a look at the flashier Daydream View headset