Top 10 Best Western RPGs for PC (Get Ready for a Cowboy Adventure)
Updated: 17 Jun 2019 11:11 am
Quite an interesting standoff.
What are the best Western RPGs?
Anyone who's put a couple hundred hours into Red Dead Redemption 2 during the last few months can tell you that being in the wild west is addicting. If you're like us, you're looking for your next frontier fix, itching to get the draw on varmints and villains once again, so we've got you covered with the ten best western RPGs to satisfy your inner gunslinger.
10. Call of Juarez
Call of Juarez Gameplay
Take control of a pair of gunslingers, switching between stealth-focused gameplay and traditional shoot-em-up FPS action with Call of Juarez. As Billy "Candle" you'll sneak, strafe, and stab your way through enemies on the Texas-Mexico border. As cowboy-turned-preacher Ray McCall, you'll fight in duels, dual-wield six-shooters, and blast your way through the wild west in search of the titular "Gold of Juarez" - a legendary treasure that drives the story in this realistic take on the 1800s.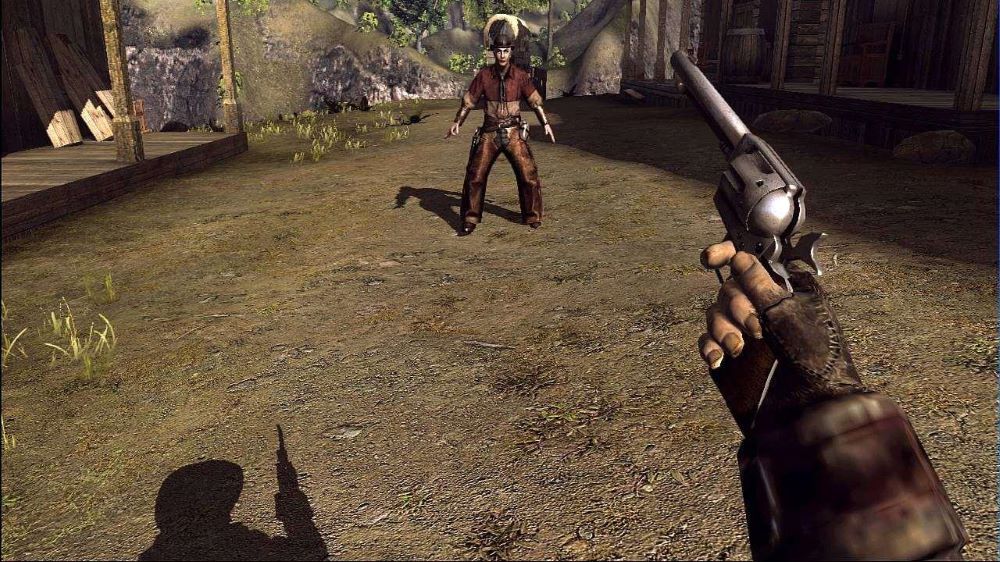 Gunslingers have a wide range of revolvers to choose from and can fight in bullet-time duels in true western fashion in Call of Juarez's many frontier towns.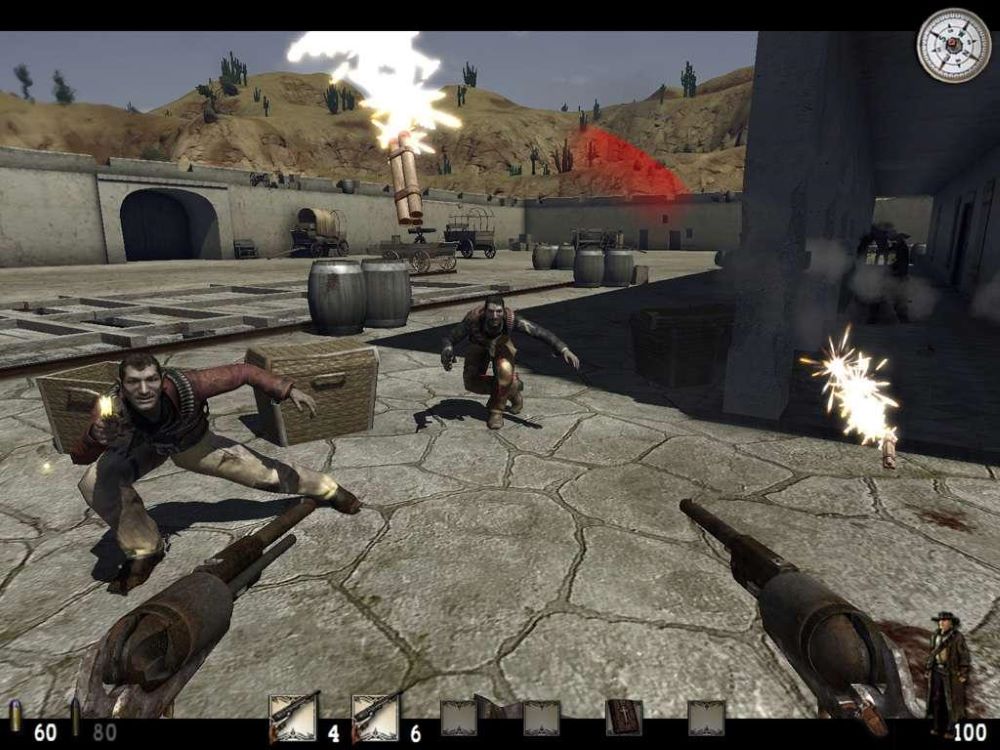 Dual wield pistols and gun down challenging enemies in intense frontier combat with minimal UI clutter.
9. Hard West
Hard West Gameplay
Hard West? More like weird west! Combining old-western cowboy action with supernatural elements, Hard West is an isometric strategy game similar to X-Com: Enemy Unknown. Manage your posse's action points, ability cards, and weapons loadout as you battle the forces of darkness across the western frontier. The game features a robust cover system that rewards smart, cautious decision making.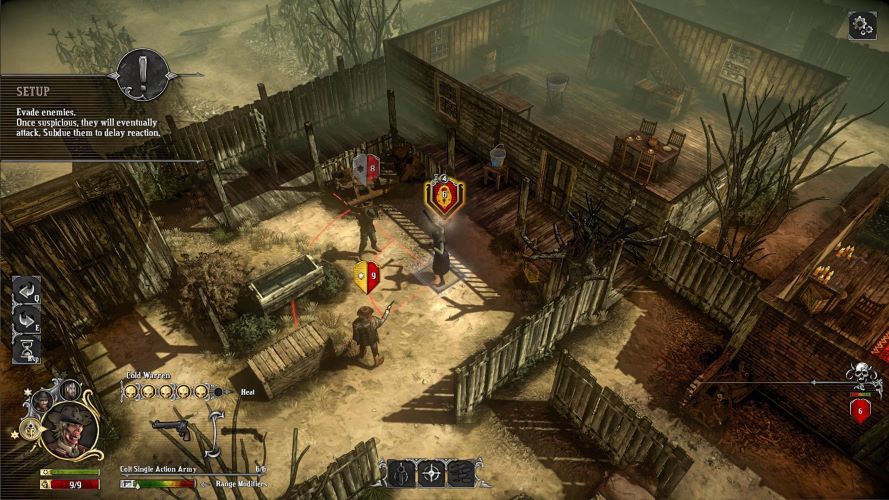 Hard West features an intuitive user interface that shows characters' weaknesses and strengths, remaining health, action points, and other vital information with a smooth presentation and minimal clutter.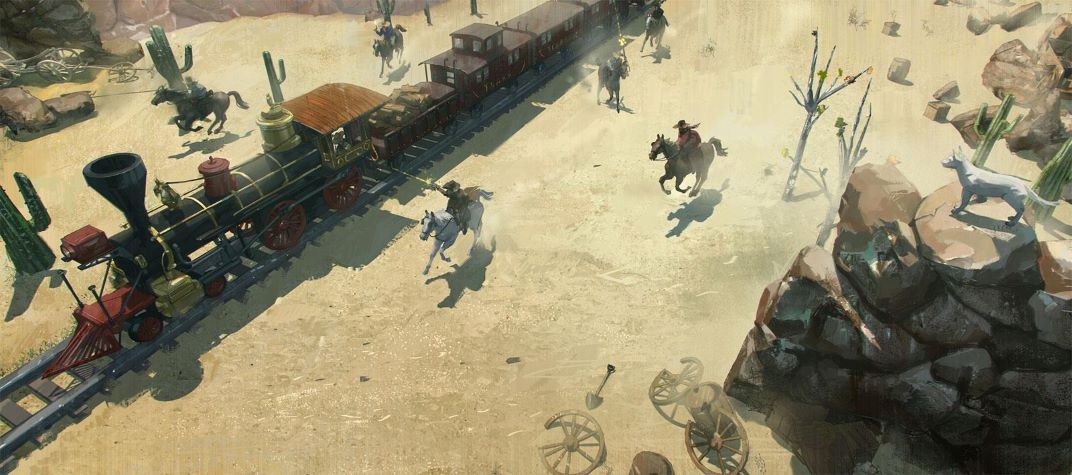 Live out your favorite wild west fantasies as you control a band of high-plains marauders, guns-for-hire, mercenaries, and crooks. Rob trains, ride horses, and roll with the punches in this deep, strategic gameplay experience.
8. Call of Juarez®: Bound in Blood
Call of Juarez: Bound in Blood Gameplay
A prequel to the previous Call of Juarez entry on this list, Call of Juarez: Bound in Blood focuses on that game's protagonist Ray McCall and his twin brother, Thomas, 20 years before to he joined Billy "Candle" in tearing up a ruckus. Unlike the first game, you choose from the start which of the protagonists to play as, while the other is controlled by AI.his time around, Ray is the stronger character, able to move heavy objects and take more damage, while Thomas is quicker on the draw and is more accurate with firearms. Choose from an authentic arsenal of old western weaponry including six shooters, shotguns, bows, dynamite and throwing knives as you embark on an authentic western adventure ripe with treasure-hunting legends and folklore.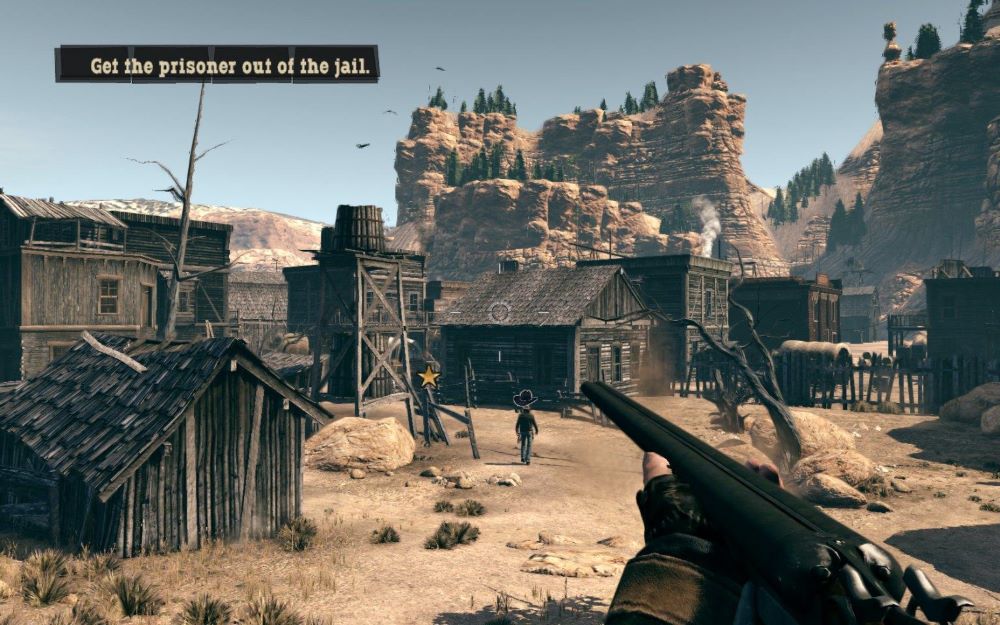 Call of Juarez: Bound in Blood may be a prequel, but it boasts improved graphics and performance over its predecessor.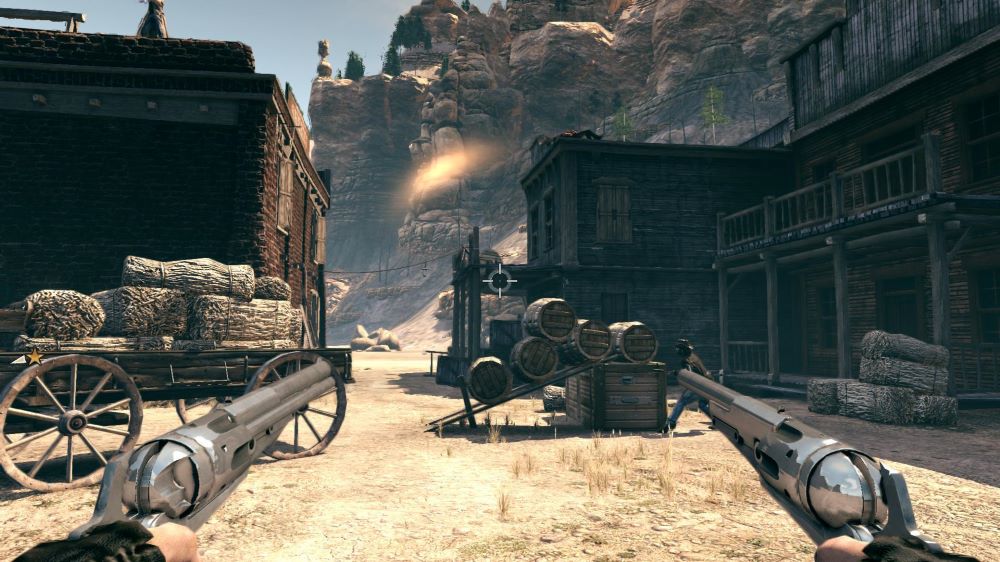 The gunplay is even better this time around, with fast, smooth aiming, a wider range of weapons to add to your arsenal, and more thrilling combat to use them in!
7. Witch Hunt
Witch Hunt Gameplay
An 18th-century horror shooter, Witch Hunt is still in Steam Early Access at the time of this writing, but it looks promising. The game focuses on non-linear storytelling, open-world adventure, and atmospheric horror set against a Colonial America aesthetic. Monsters lurk in the woods, ghosts haunt the shadowy buildings, and demons wait for your unwitting soul in this frontier wilderness. It's your job to hunt these horrors with a flintlock musket and hatchet in hand, a box of silver bullets, and limited resources. It's easy to get lost and even easier to get killed in this unforgiving game, so prepare yourself for a challenge!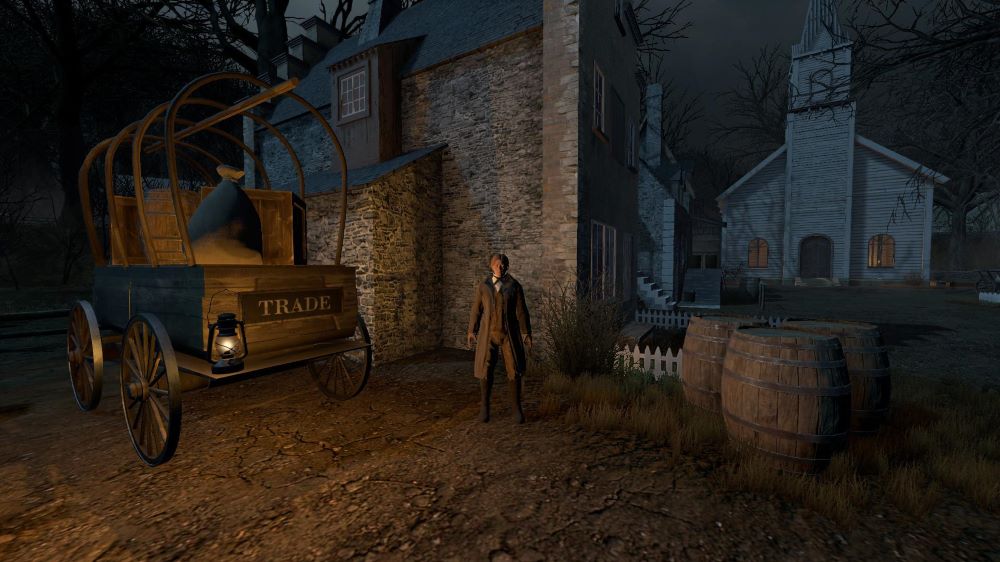 Vendors and other important NPCs can be found in the world's few safe areas - the township of Belleville is the man hub area, where you will restock your supplies and accept new hunting quests.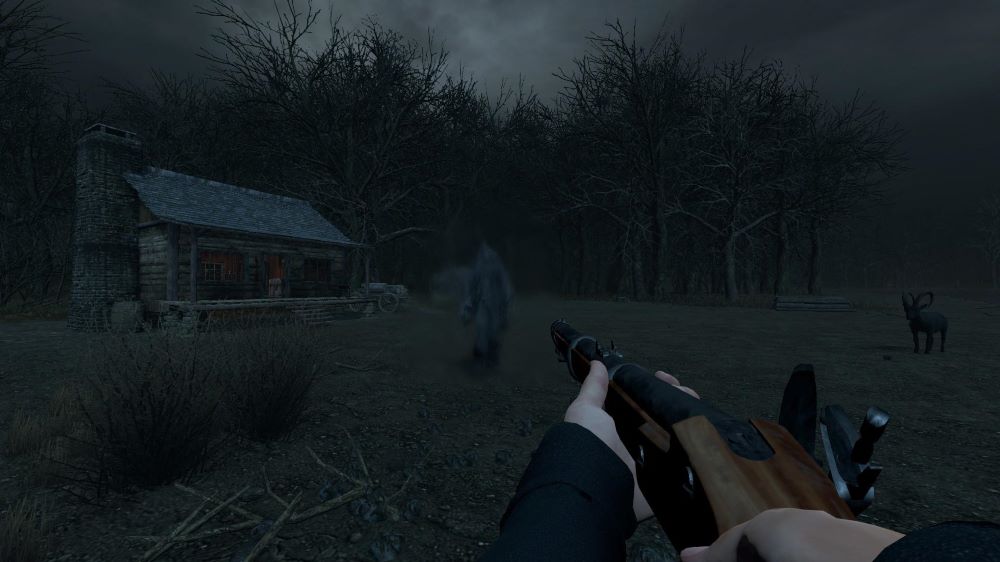 That isn't a glitch on your monitor, that is a frenetic, shadowy demonic presence! Put a silver bullet in it...if the demon doesn't kill you first.
6. HEAT
Heat Gameplay
The ultimate game of frontier conquest, Heat allows you to literally colonize America from the ground up. Whether you want to craft yourself a cabin, fight alongside Indian tribes, conquer the west with the 7th cavalry, take on the role of a railroad tycoon, or even become President, you can do it all! Heat is another Steam Early Access title, but this open-ended survival, crafting, and role-playing game lets you live the American Dream your way and gives you the systems and mechanics to do so.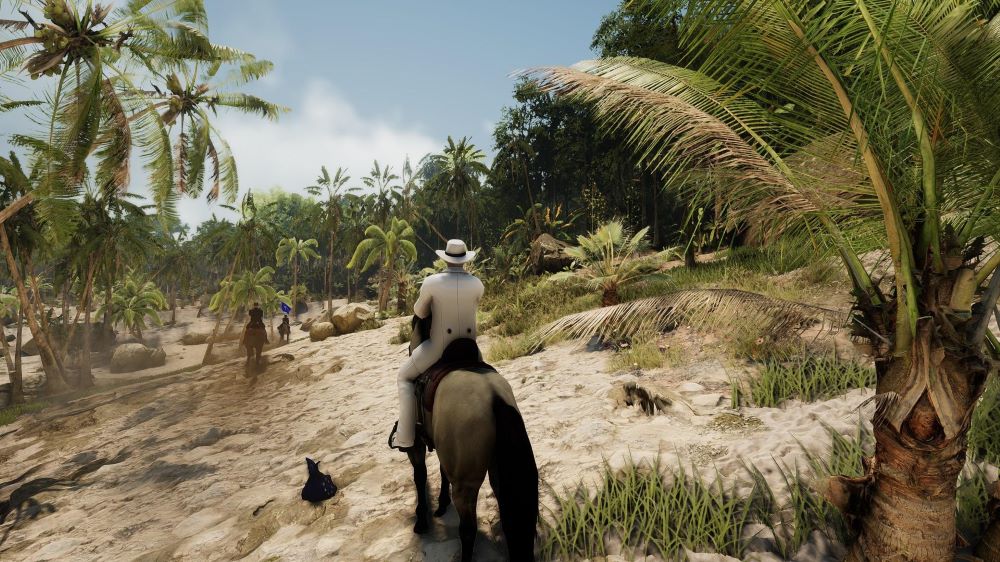 Heat features a huge range of biomes and environments to explore from swampy wetlands to steaming jungles to the craggy peaks and sun-baked gulches of the west.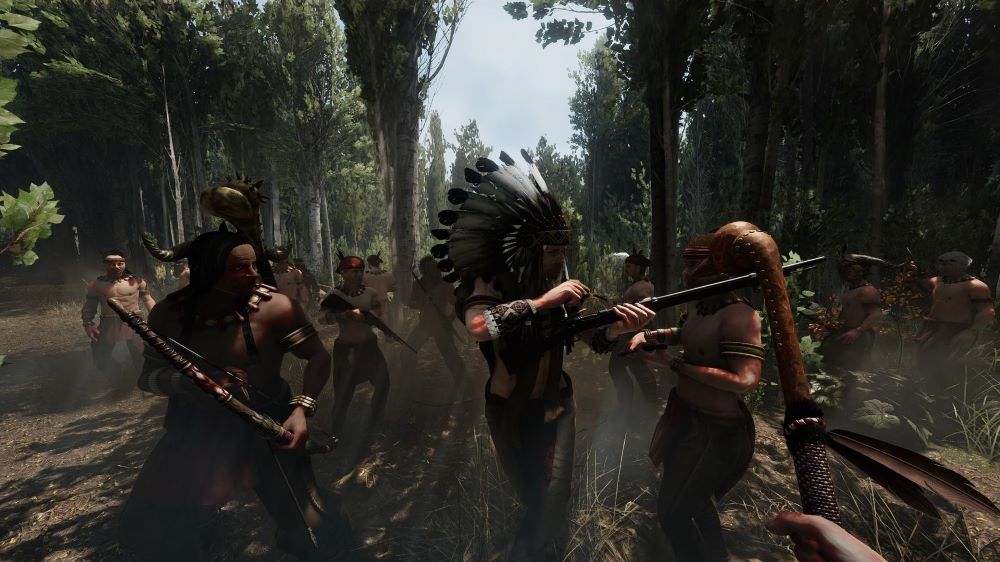 Lead Indian tribes into combat...or conquer them in the name of America, reliving the bloody Indian Wars of the 1800s!
5. Call of Juarez®: Gunslinger
Call of Juarez: Gunslinger Gameplay
The latest entry in the Call of Juarez series, Call of Juarez: Gunslinger puts you in the shoes of outlaw Silas Greaves, and the levels you playthrough represent an anthology of stories he tells in the local saloon - complete with voiceover narration and occasional "corrections" to the story as the boastful storyteller is called out on certain aspects of his fantastical western yarn. Call of Juarez: Gunslinger features a "bullet time" feature, quick and punchy FPS gameplay, triple-A voice acting, and a cell-shaded art style that lends the game a lighthearted, Borderlands-esque feel to it.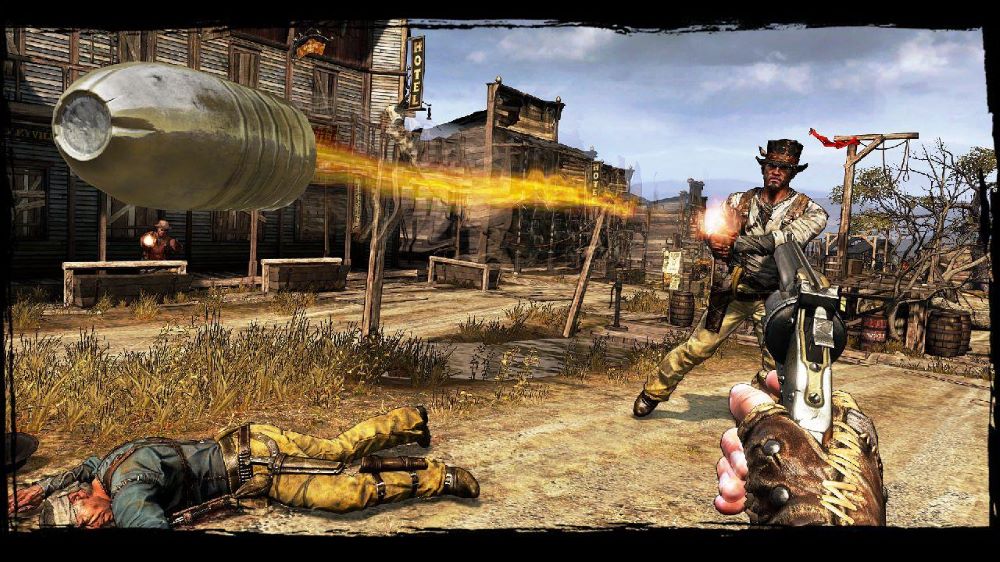 No, it's not a mod for Borderlands! Call of Juarez: Gunslinger has a slick new cell-shaded graphics style to suit its quickdraw combat and storytelling.
4. Westerado: Double Barreled
Westerado: Double Barreled Gameplay
An isometric and side-scrolling pixel-art shoot-em-up, Westerado: Double Barreled tasks players to avenge their murdered (pixel) family by way of putting a big iron bullet in between the (pixelated) eyes of outlaws, desperadoes, bounty hunters, and other bad guys in the sun-scorched plains and boomtowns of the wild west. Hunt wanted criminals, negotiate with Indian tribes, explore ghost towns, and let your gun do the talking. If you like spaghetti westerns, gunslinging action, tales of revenge, or pixelated platformers, Westerado: Double Barreled is for you!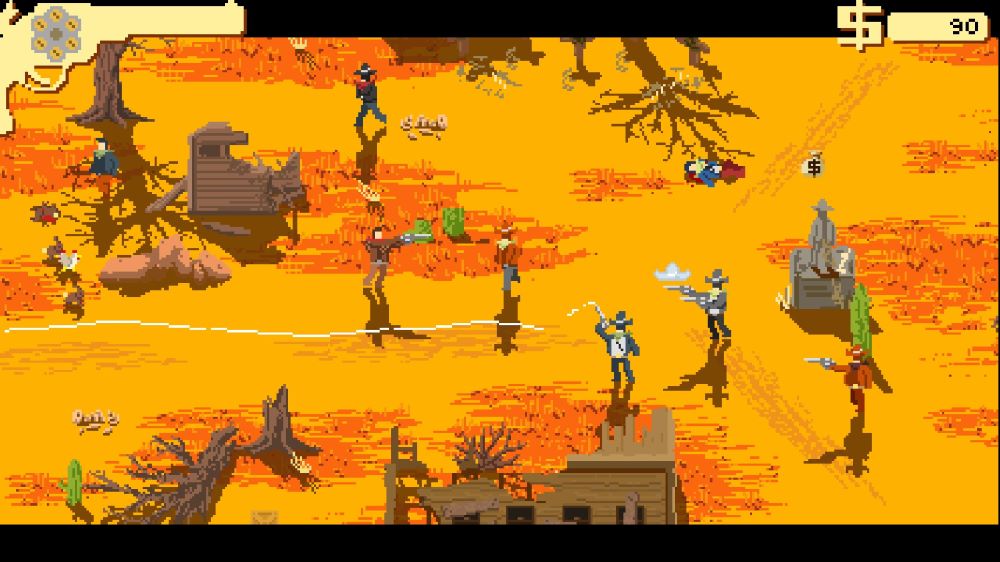 Rob a stagecoach and shoot some varmints with the slick, stylish gunplay - this indie western is a sincere, painstakingly-crafted tribute to the genre.
3. West of Loathing
West of Loathing Gameplay
Stick figures, slapstick humor, and snake-infested ghost towns are the name of the game with West of Loathing, a hilarious title from Asymmetric Games. With hand-drawn, black and white, stick figure graphics and thousands of jokes, goofs, and comedic elements for good measure, West of Loathing lets you fully customize your character and class like a true RPG.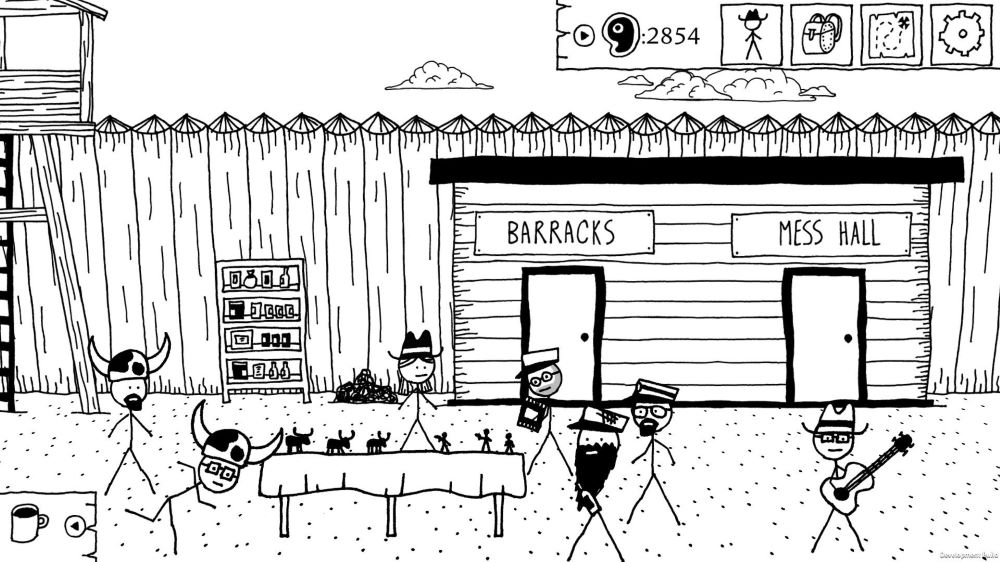 Stick figures: check. Black and white: check. This quirky RPG is unlike any other game on this list, West of Loathing will have you laughing for hours!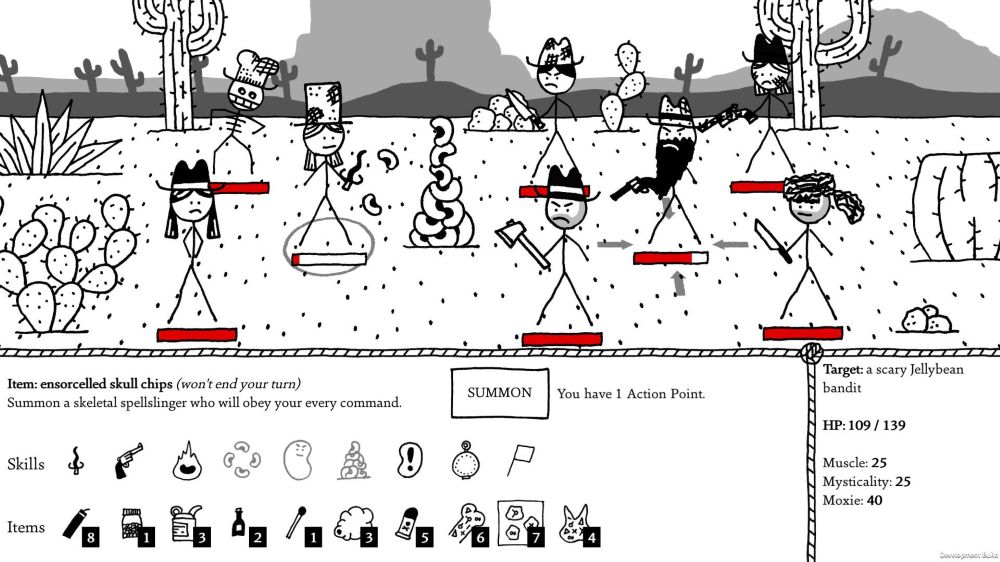 Take part in epic turn-based gun fights against a raucous cast of hilarious characters in this unique, hand-drawn adventure game.
2. GUN
Gun Gameplay
Although its lackluster graphics are starting to show their age, Gun is a staple of the Western genre and a worthy competitor to the Red Dead franchise. Featuring robust gunplay, a wide open world, and a deep, character-driven story, Gun is a classic. Players take the role of Cole White, an Apache trapper, and cowboy in the wild west and clashes with a wide roster of characters both fictional and historical across different boomtowns and settlements. Hunt buffalo, fight off bandit attacks, tame wild horses, and hunt bounties like a real legend of the west on a thrilling tale of violent revenge and untold riches.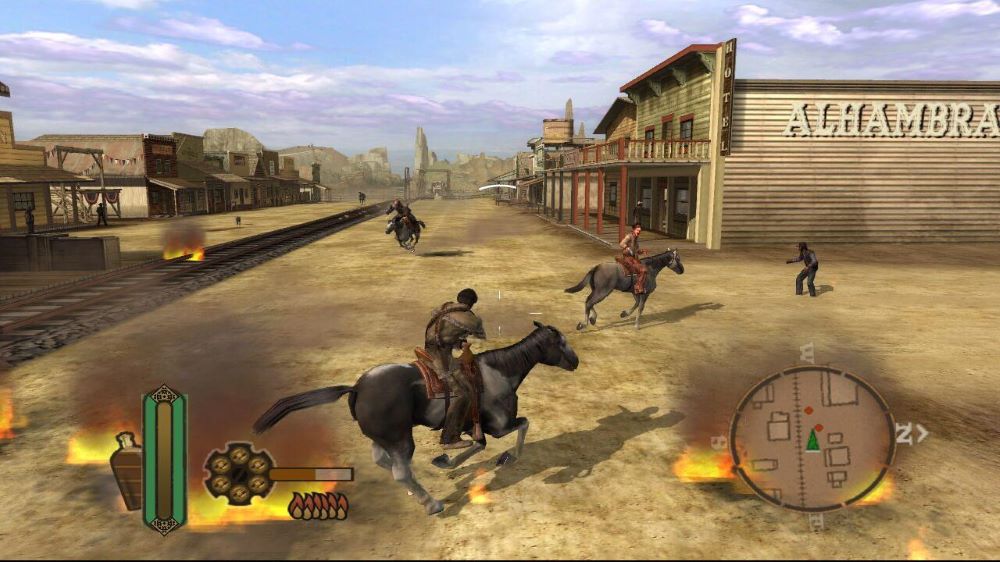 Keep your sixgun loaded, slow down time for some quickdraw kills, and reap your revenge in Gun! Take on bandits, desperadoes, bounty hunters and even hostile wildlife with only your wits and your big iron.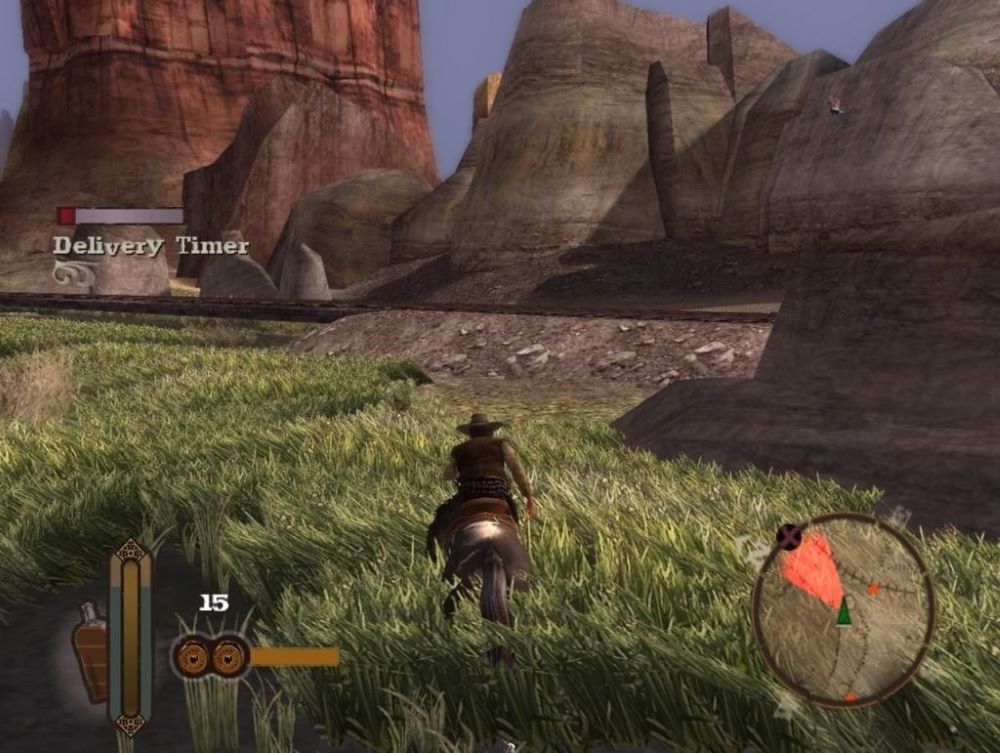 Roam the open-world in gorgeous, cinematic detail as Cole White, a grizzled cowboy, and live his story in this epic tale of revenge.
1. Desperados III
Desperados III Gameplay
A turn-based, top-down isometric strategy game, Desperados III describes itself as a modern real-time tactics game set in a ruthless wild west scenario. Grow your gang of unlikely heroes into a hard-bitten group of badass bounty hunters as you fight against impossible odds. Outsmart enemy gangs through stealth and guile or go in guns blazing (at your own risk). How you conquer the west is up to you! Journey through 1870s America and Mexico to explore boomtowns, deserts, swamps, and other environments in this western epic.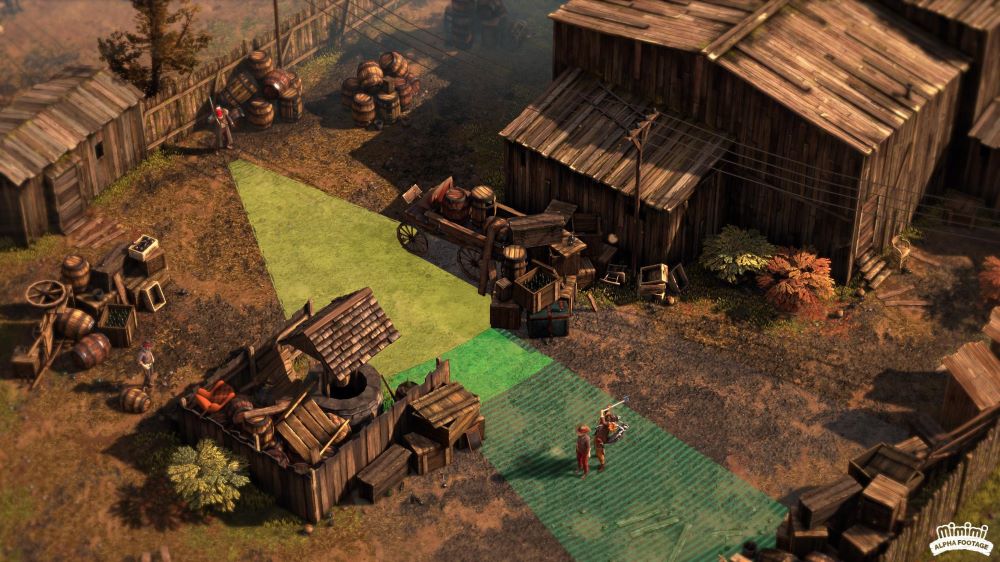 Experiment with deep, tactical gameplay and grow your posse of wild western warriors, pitting your skills against ruthless, challenging AI enemies and the hostile environment itself.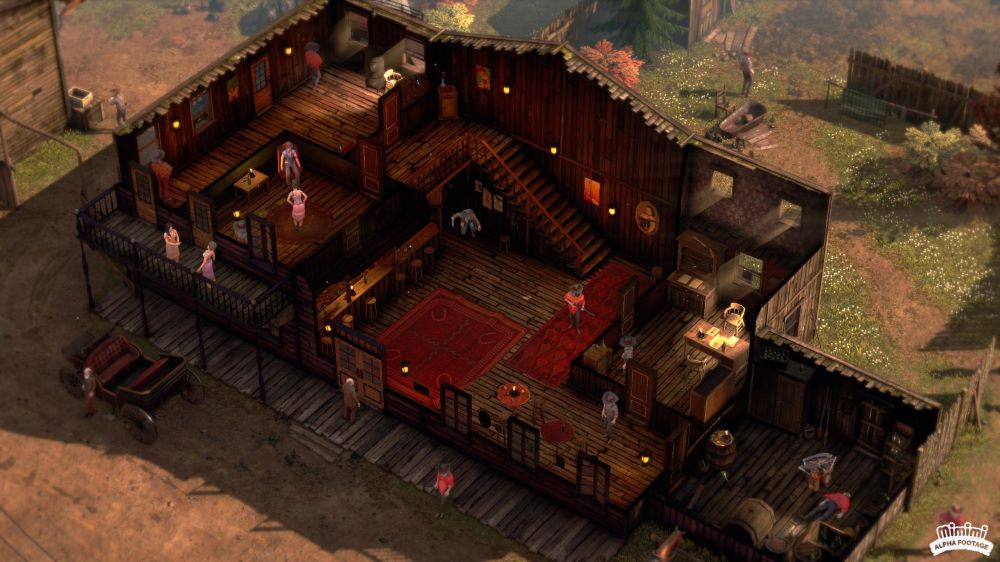 Desperados III boasts lovingly-rendered environments and detailed wild western locales such as this saloon - combat can take place both outdoors and in these interior locations.
You may also be interested in:
Image Gallery