Top 15 New Upcoming Space Games We're Excited For
Updated: 15 Aug 2019 3:39 am
Feel the thrill of space exploration, mysteries, and survival against all odds.
Sci-fi movies set in space have captured our imaginations and made us question what is possible.
From the huge space battles in movies like Star Wars, to the psychological thrillers like Alien; these games draw inspiration from classic space fantasies.
Let's blast off and set these new games into orbit.
15. Massive Galaxy
Massive Galaxy Teaser
Explore, trade, and fight through massive galaxies in this cyberpunk point and click adventure. Discover diverse cultures, risk your life on dangerous trade routes, and uncover the secrets of ancient and lost civilizations.
Why We're Excited About Massive Galaxy:
Bustling cities, wastelands, and alien civilizations to explore.
Trade, steal, or take on ethically ambiguous missions to make your fortune.
Classic retro pixel art design.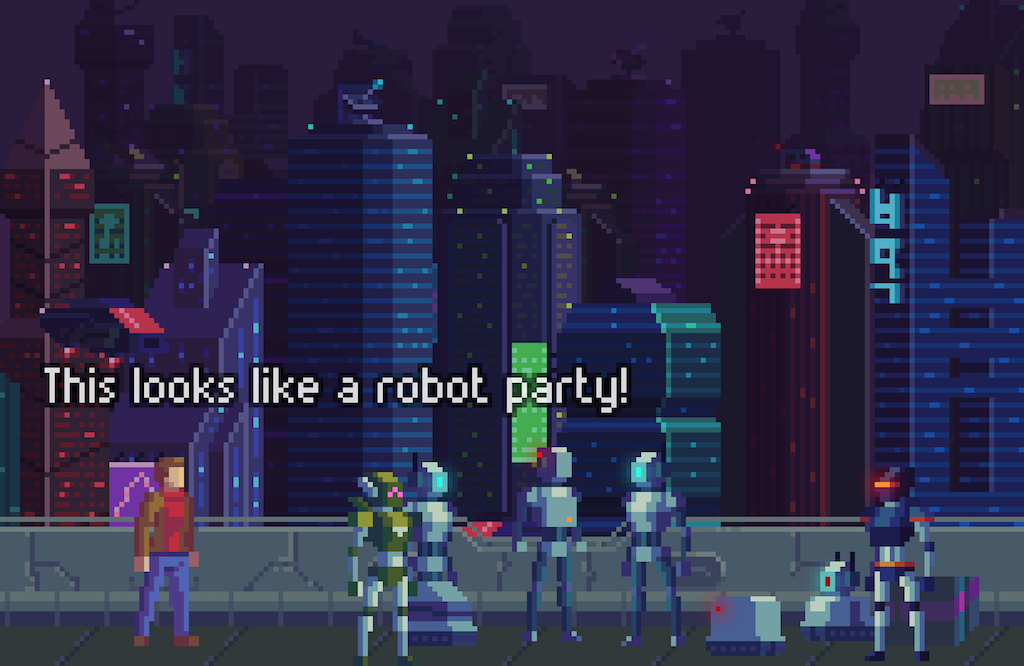 Domo arigato Mr. Roboto.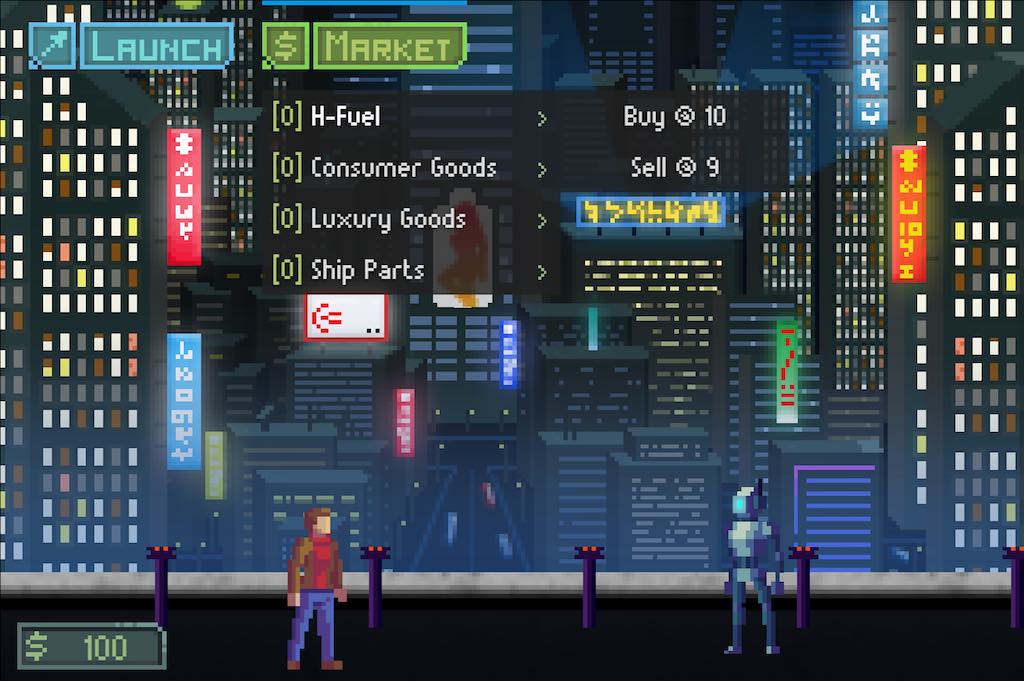 Maybe the stock market is better on a different planet.
14. Still There
Still There Trailer
In Sill There you've taken a sweet job opportunity as the keeper of a space lighthouse. Only problem is you have to deal with lewd AI, psychopaths, and lost space travelers in this psychological point and click adventure game.
Why We're Excited About Still There:
Psychological thriller storyline.
Testing out drugs…in space.
Strong bits of humor in the gameplay we've seen.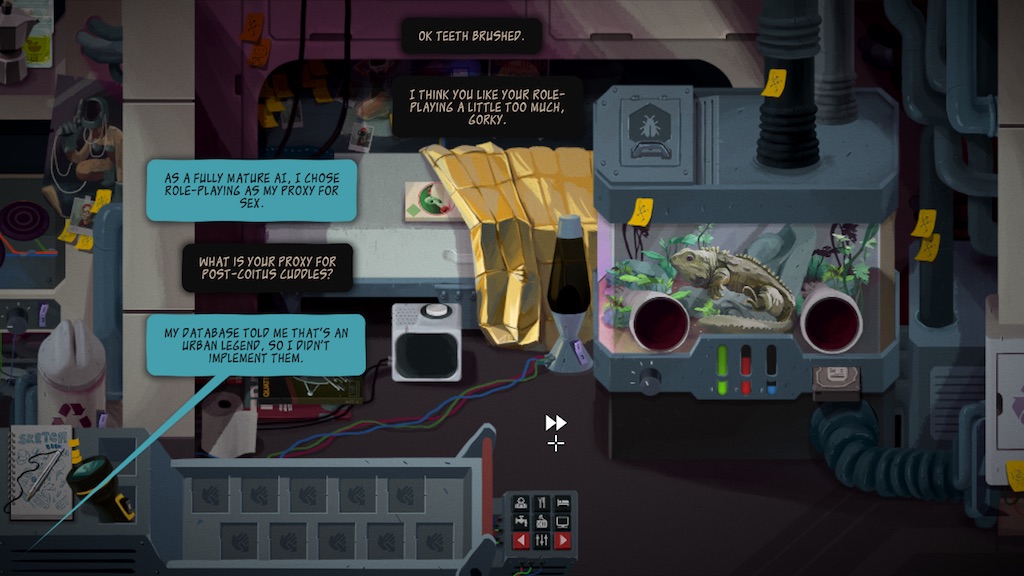 Space gets lonely.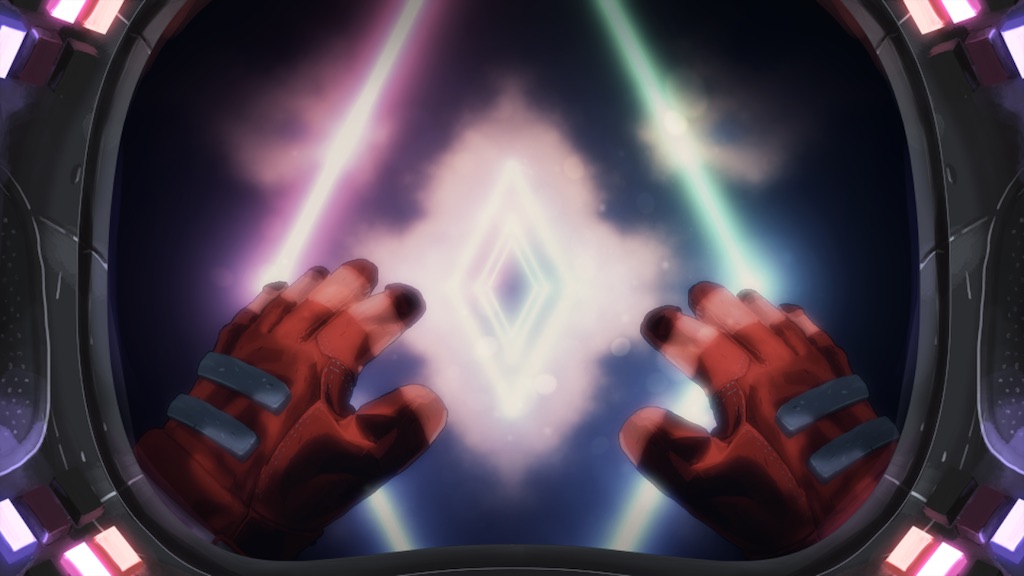 Drug testing is just part of the job.
13. Space Haven
Space Haven Kickstarter trailer
Launch into a space expedition with your crew of civilians as you search for a new home. Salvage abandoned ships, mine asteroids, and build your spaceship from scratch in this sci-fi colony sim inspired by Rimworld.
Why We're Excited About Space Haven:
Profoundly deep simulation mechanics.
Every crew member has their own skills, and is affected by living conditions.
"Away missions" where you'll scavenge potentially dangerous ships, stations, and factions.
Build and manage epic spaceships.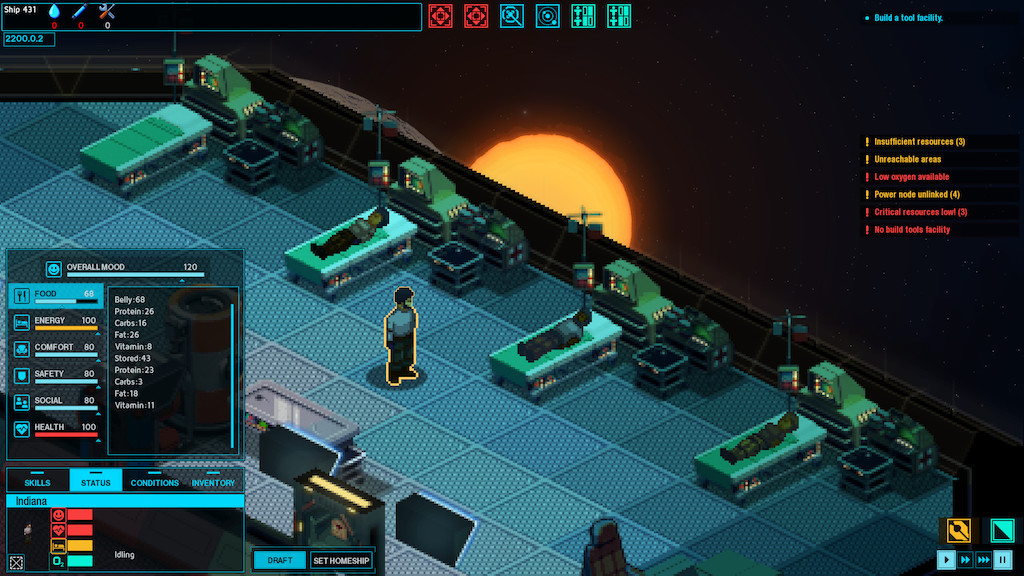 Build a sick bay and heal your crew. 
12. The Outer Worlds
The Outer Worlds Gameplay Trailer
The Outer Worlds is a Sci-fi FPS/RPG set in an alternate timeline where mega corporations dominate society. People are calling this the "spiritual successor" to Fallout: New Vegas.   
Why We're Excited About Outer Worlds:
You have perks, but your character also develops flaws that negatively affect some of your stats.
Player choice changes so much of The Outer Worlds, it's designed for multiple playthroughs. 
Slow down time with "Tactical Time Dilation" and take advantage of enemy weaknesses.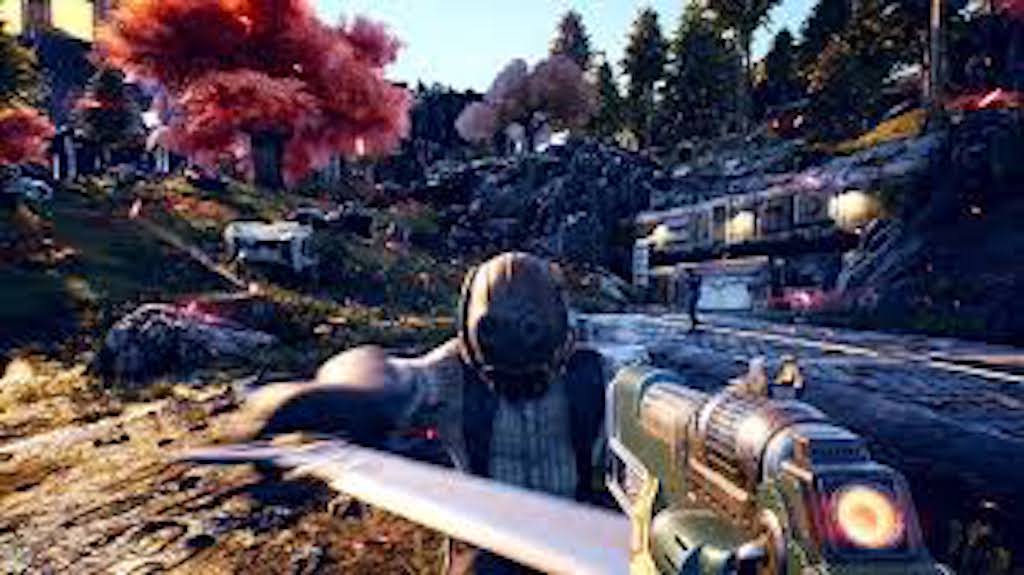 Level and character design bring this Sci-Fi world to life.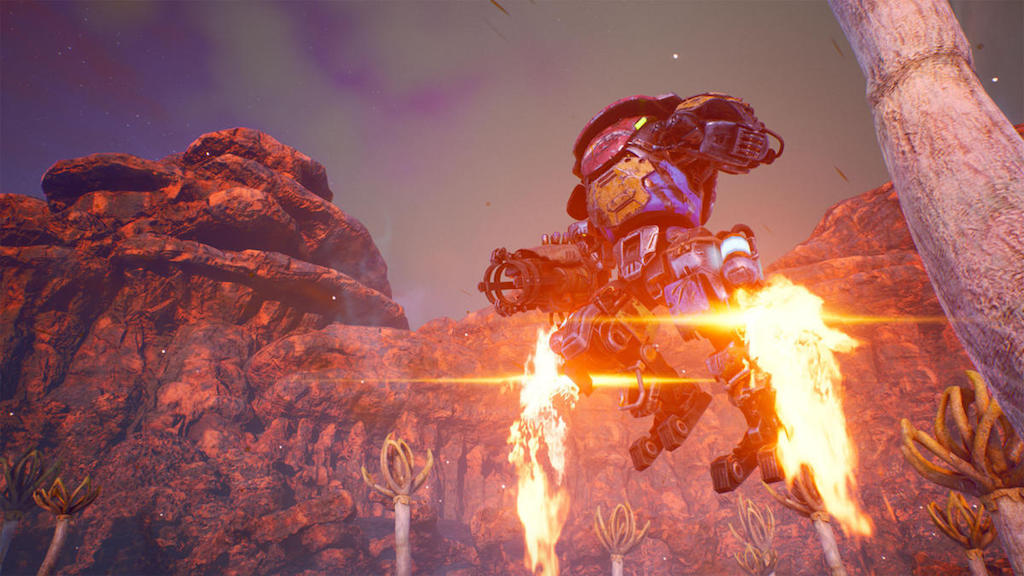 Anybody else having flashbacks to Fallout: New Vegas?
11. Genesis Alpha One
Genesis Alpha One - Launch Trailer
A unique mixture of shipbuilding and first person shooter, your goal is to save humanity from extinction while you battle off alien infestations. Manage your resources, upgrade your ship, and clone new members of humanity into existence.
Why We're Excited About This Game
The Galaxy is completely randomized at the beginning of each game.
Death is permanent so make sure you keep your crew alive.
Mining elements and researching technology will allow you to craft new weapons and upgrades.
FPS combat in a randomized galaxy.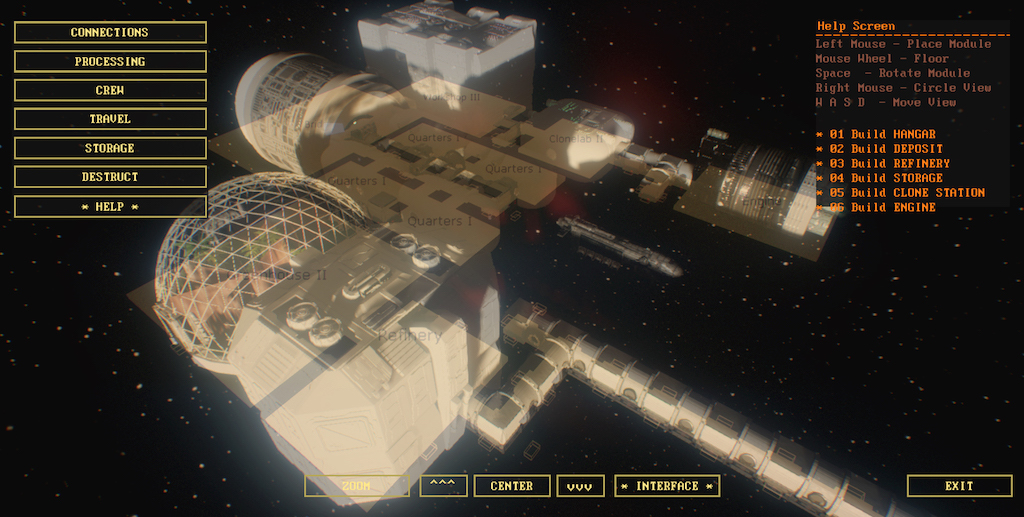 Build and customize your ship.
10. The Red Solstice 2: Survivors
The Red Solstice 2: Survivors Gameplay Teaser
Developer Ironward is on a mission to create a game that embodies the feeling of the movie Aliens. Fighting in corridors and surviving the perilous odds as you save the human race.
Why We're Excited About The Red Solstice 2: Survivors:
The development team is passionate and determined to get this game right for the fans.
Customize your character and technology as you advance through the campaign.
8 player multiplayer, allows you to bring your own resources and research into your friend's campaigns.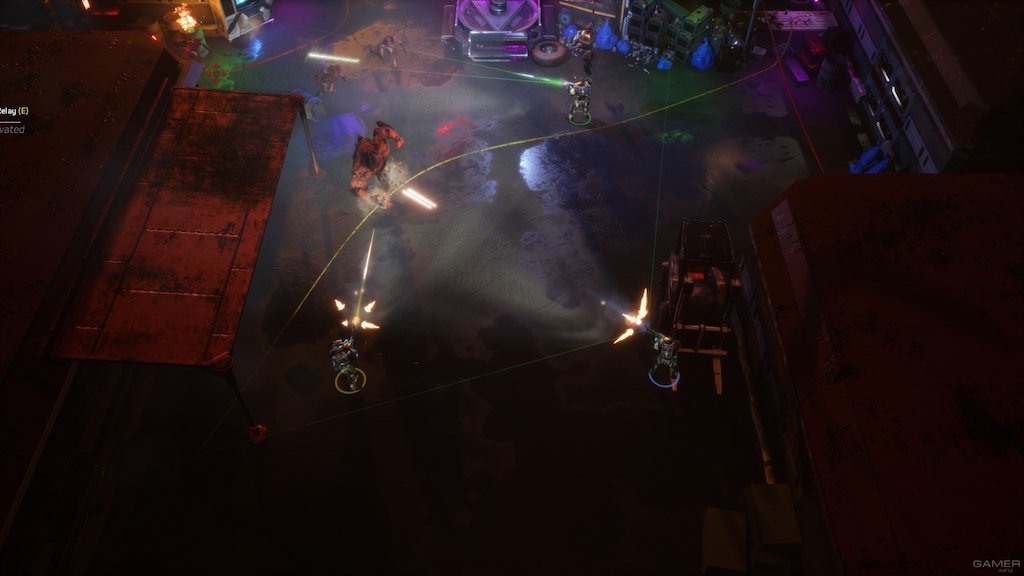 Save humanity with your friends.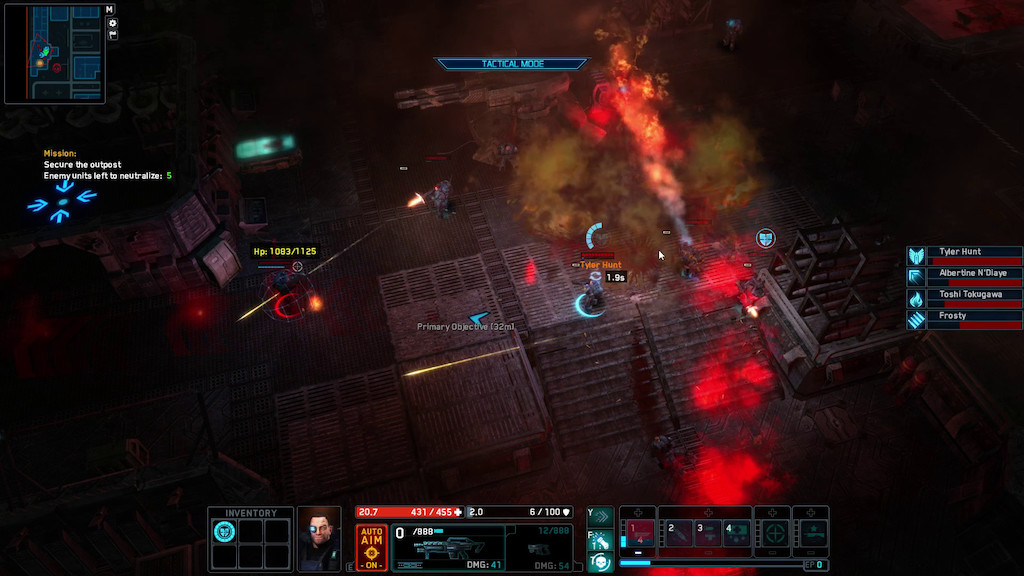 There is life on Mars, and I don't think they like us.
9. TFF: The Final Frontier
The Final Frontier What is Freedom?
Adventure through an infinite procedurally generated universe, where you'll have to win battles to survive and become rebel leader.
Why We're Excited About TFF: The Final Frontier
Endless possibilities with procedurally generated space.
Four races with different spaceships to choose from.
Each fleet has the chance to influence the rest of the galaxy, including your next runs of the game.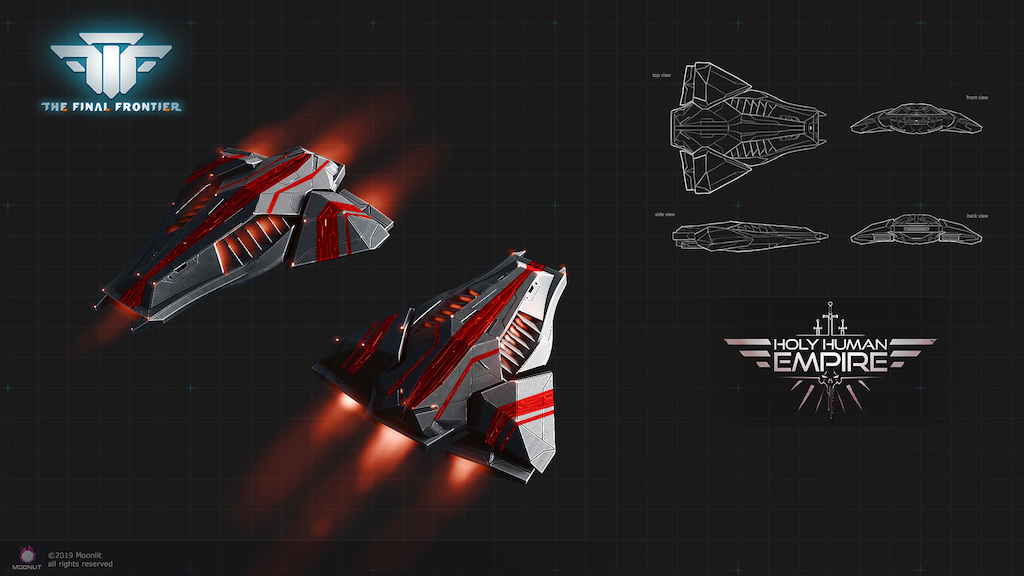 Each race has unique spaceships.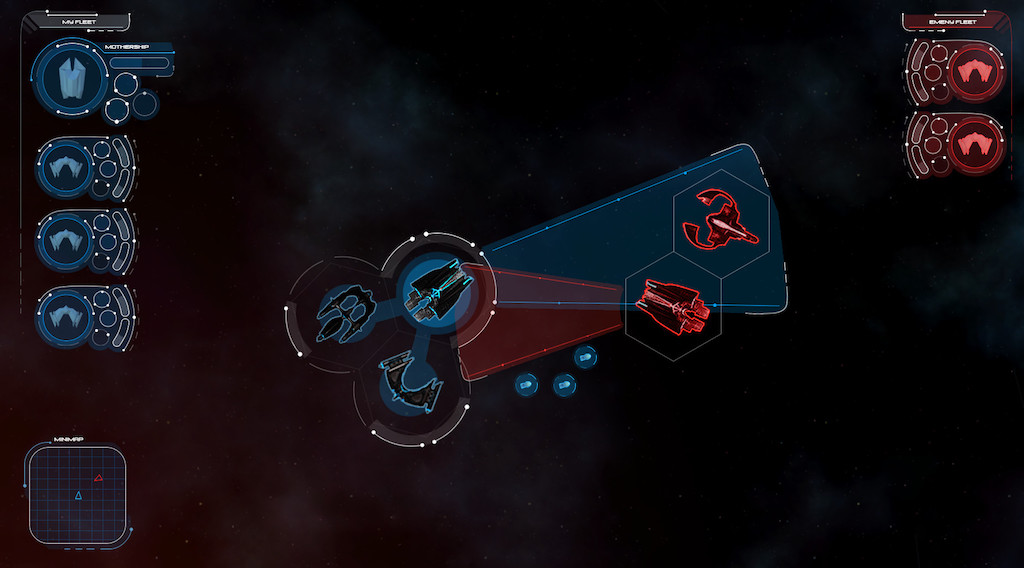 Battle in space and grow your influence.
8. Space Mechanic Simulator
Space Mechanic Simulator Trailer
Glide through space as you repair space stations, solars, and space shutters. Become a true astronaut delving into three planets in this realistic space simulator.
Why We're Excited About Space Mechanic Simulator
The most realistic astronaut experience out there.
Learn how space stations function
Breathtaking views of planets from space.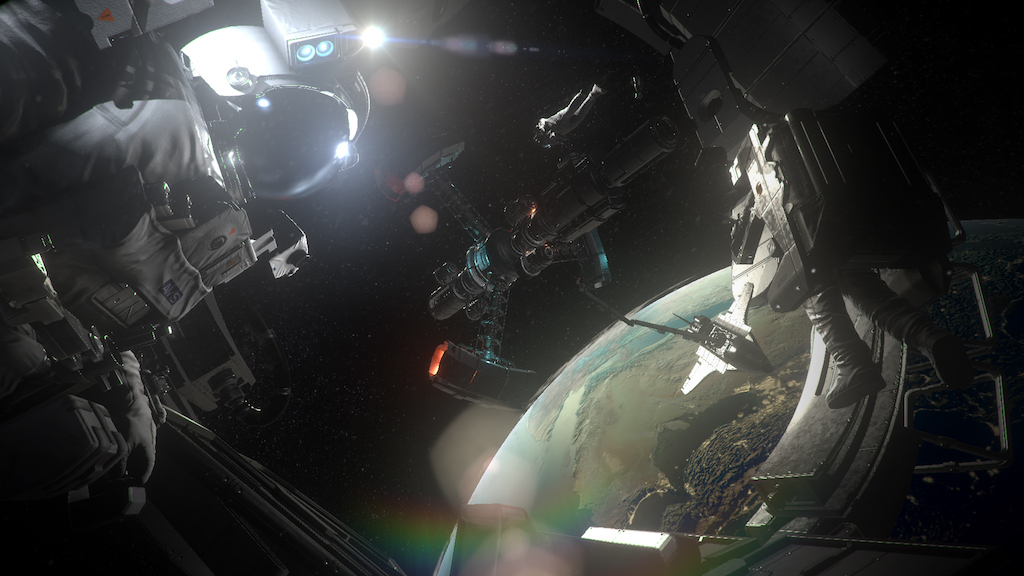 Stunning views from space.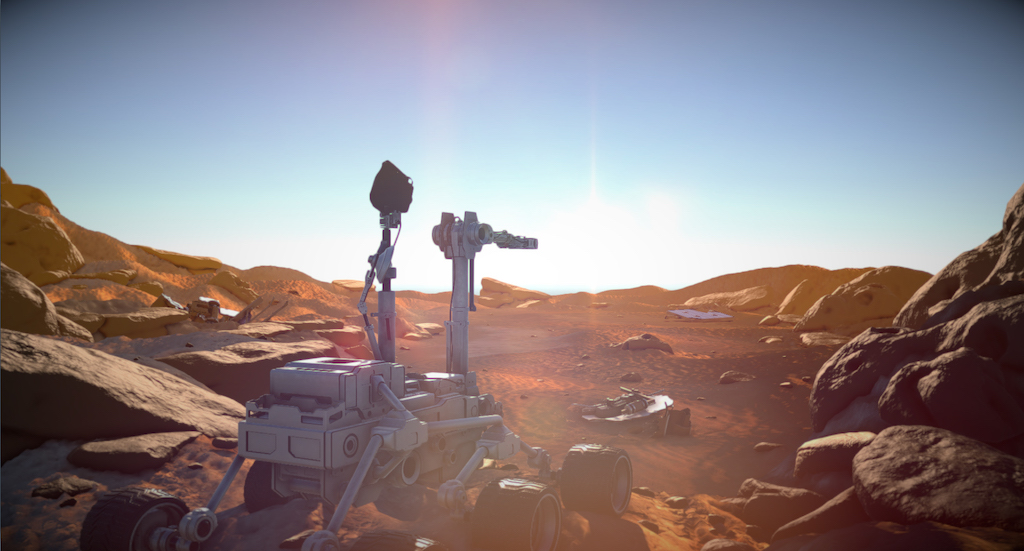 Use your landrover to travel on planets.
7. Eons of War
Eons of War Raw Gameplay 
Command an advanced civilization and grow your empire in this endless procedurally generated universe. Conquer space stations, adapt with the changing galaxy in this fast paced strategy game.
Why We're Excited About Eons of War:
Each turn is one million years, now that's fast gameplay.
No battle is ever the same with procedurally generated maps and missions.
Battle your friend's empires in the online hotseat mode.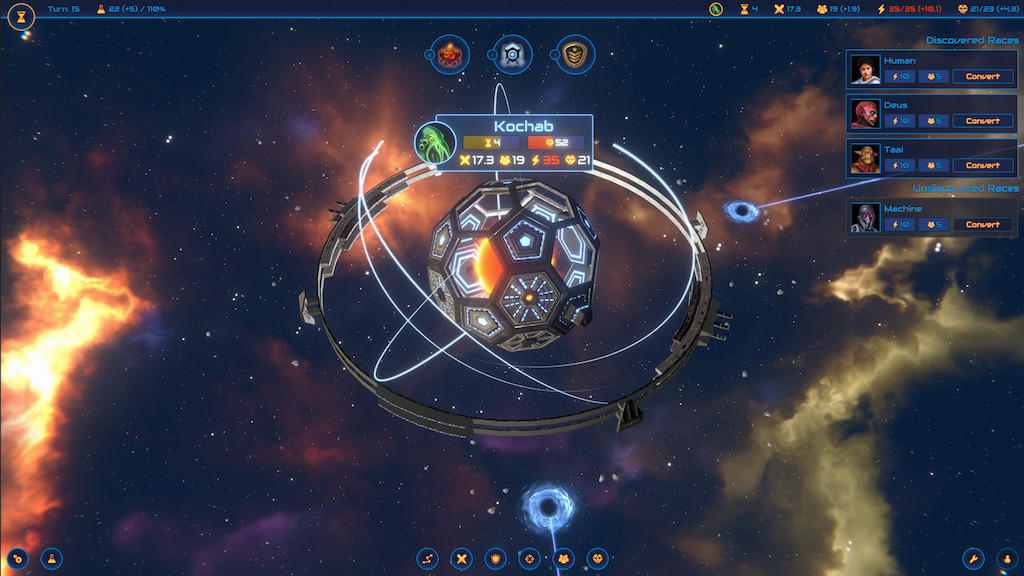 Build your space stations and defend your resources.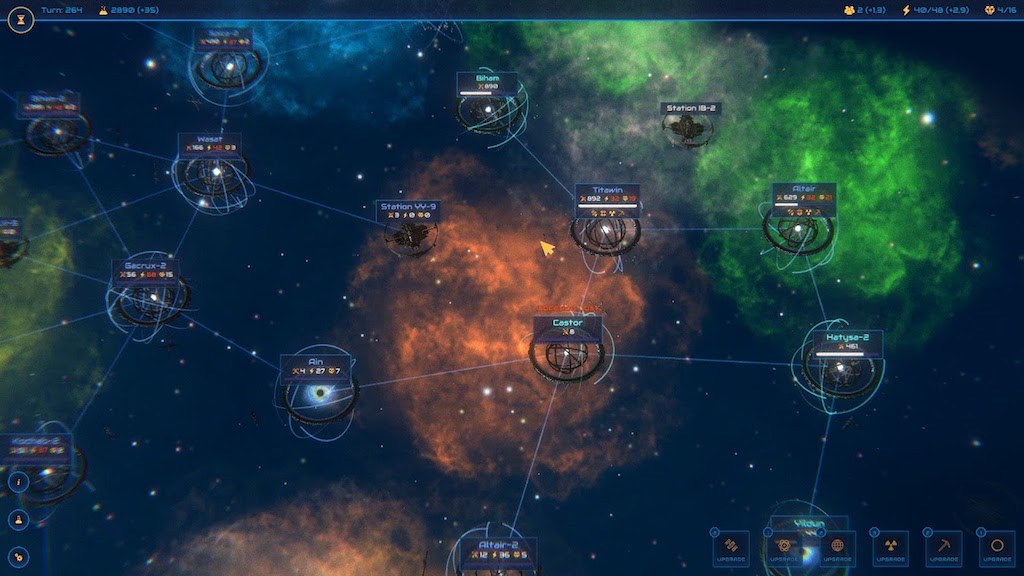 Span your civilization's influence.
6. Occupy Mars: The Game
Occupy Mars The Game - Official Gameplay Trailer
Make your dreams of colonizing Mars come true in this sandbox survival game. Occupy Mars is an impressively realistic sci-fi game inspired by revolutionary technology
Why We're Excited About Occupy Mars: The Game
Lose yourself in this realistic survival game.
Upgrade and make your base as sustainable as possible.
Colonizing Mars will change humanity; maybe we can work it out in this simulation first.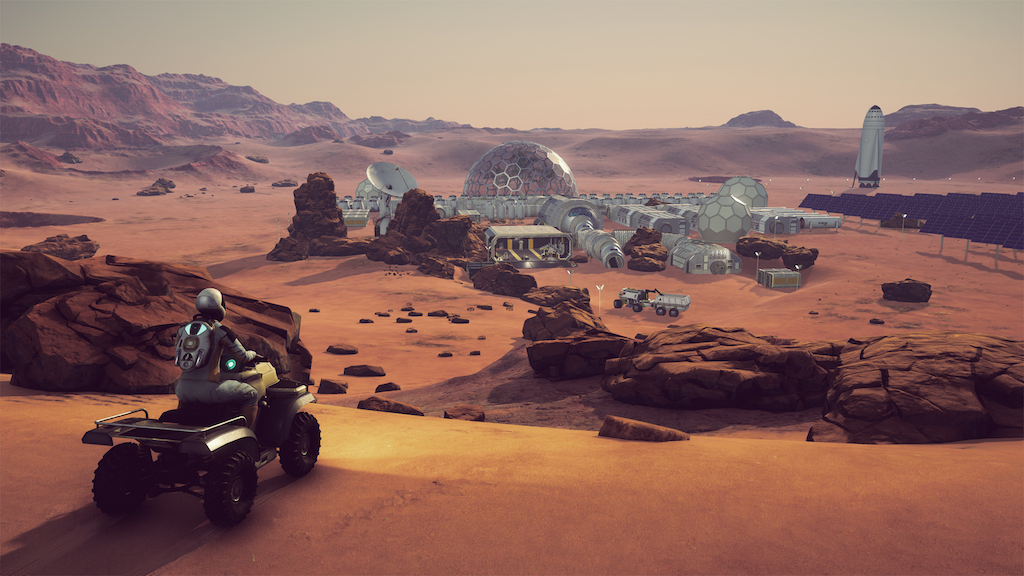 It ain't much, but it's honest work.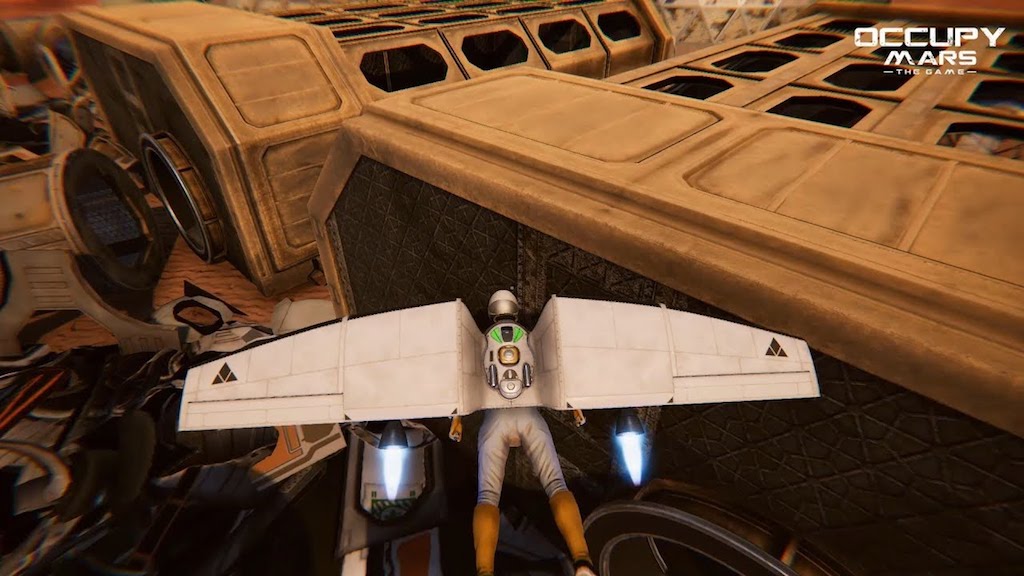 Upgrade your equipment and quality of life.
5. Infinity: Battlescape
Infinity: Battlescape Trailer
Battle for galactic dominance with hundreds of players online in massive space battles. Become part of one of the four factions and climb your way up through the ranks, upgrade your ship, and protect your resources.
Why We're Excited About Infinity: Battlescape
No loading screens in enormous procedurally generated universe.
Each ship has its own strengths and weakness, allowing different approaches to combat.
Developer's passion project, inspired by huge movie level space battles.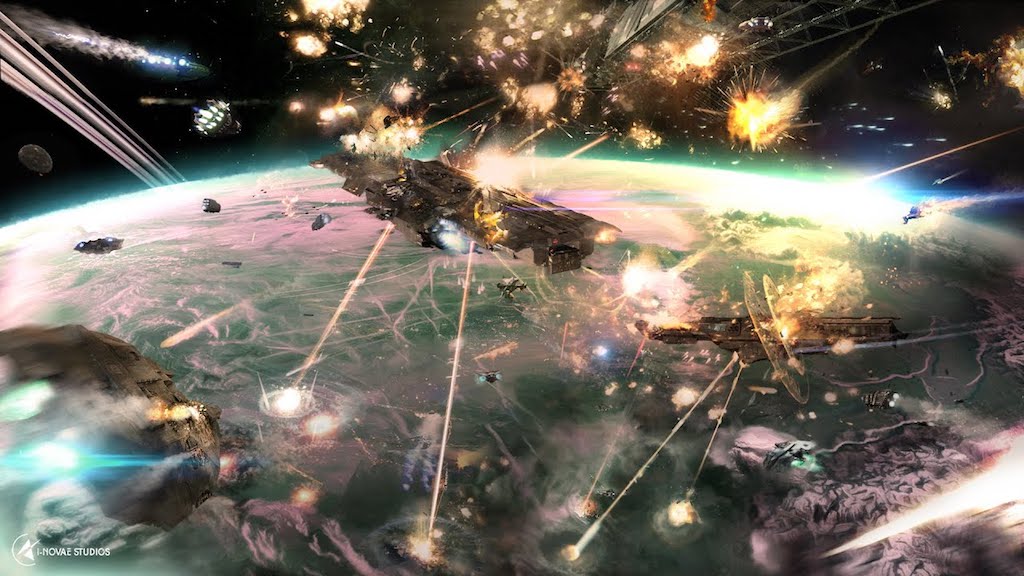 Space battles on epic proportions.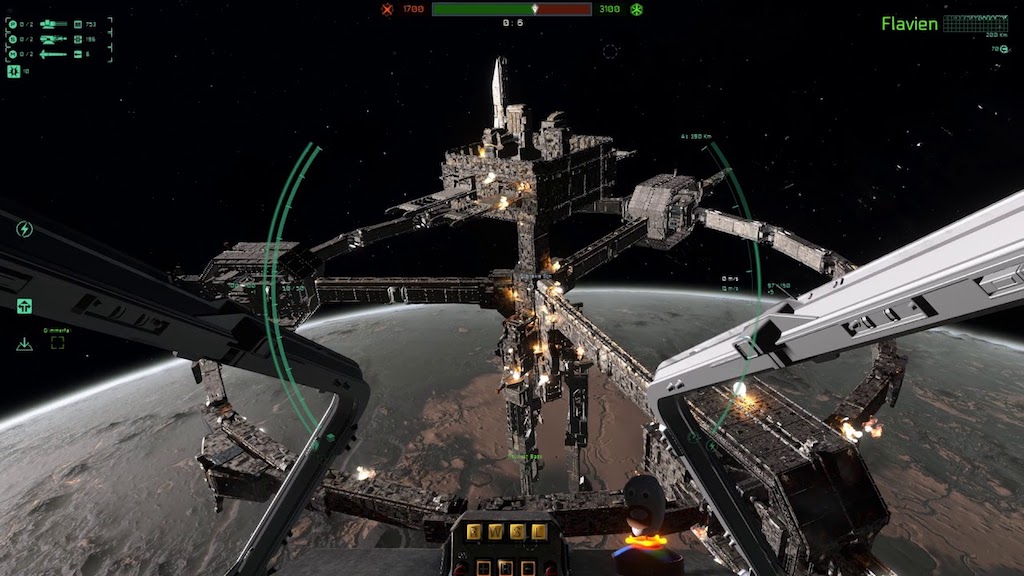 Take down enemy space stations.
4. Deliver Us The Moon
Deliver Us The Moon - Reveal Trailer 
 
Blastoff from earth as the last astronaut, set on a mission to save humanity from extinction in this sci-fi thriller. Natural resources are depleted and our only hope is a promising new source of energy on the moon.
Why We Are Excited About Deliver Us The Moon:
Cinematic experience with original musical composition.
The pressure is on,oxygen is a limited resource.
Brilliant graphics from Unreal Engine 4.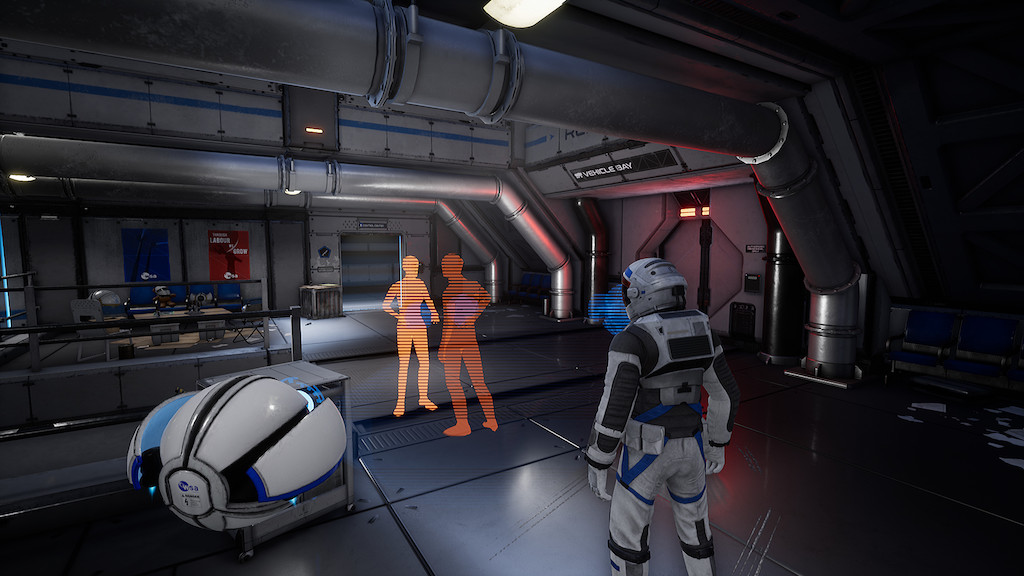 Discover secrets left in hologram logs.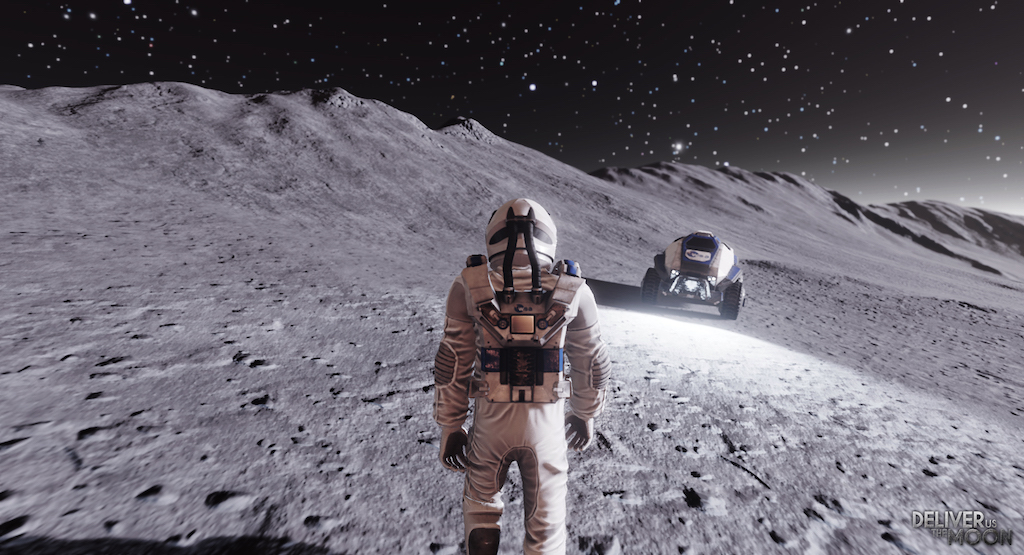 Impressive visuals and graphics.
3. Outer Wilds
Outer Wilds - Launch Trailer
Solve mysteries in this open world solar system as the newest recruit of Outer Wilds Ventures. You'll have to solve the mystery  on planets that change throughout the campaign.
Why We're Excited About Outer Wilds:
Challenging lore and puzzles you have to figure out with little guidance. 
Sharing discoveries with an online community.
Each handcrafted planet looks unique and detailed.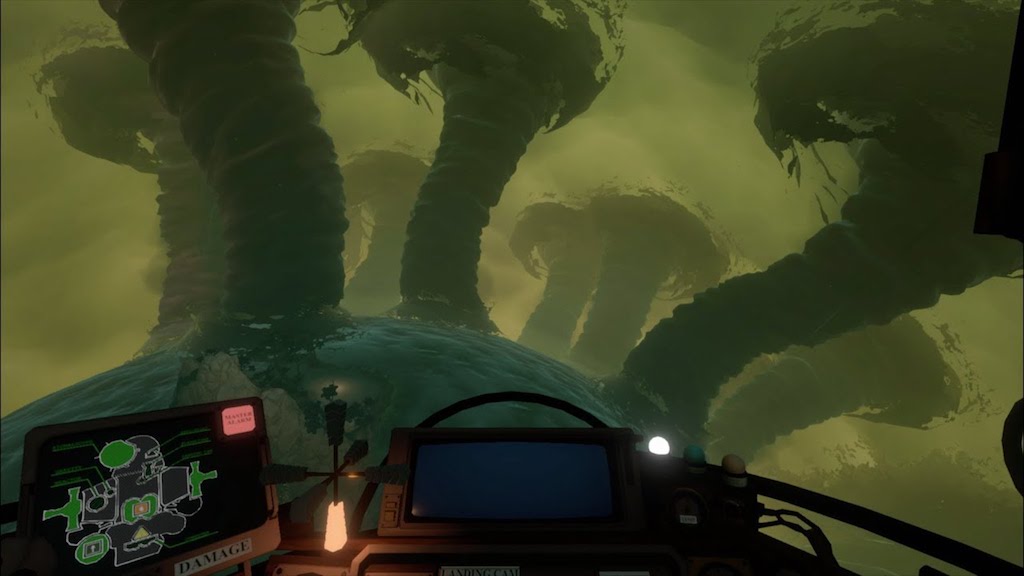 Curated planets that change through the course of time.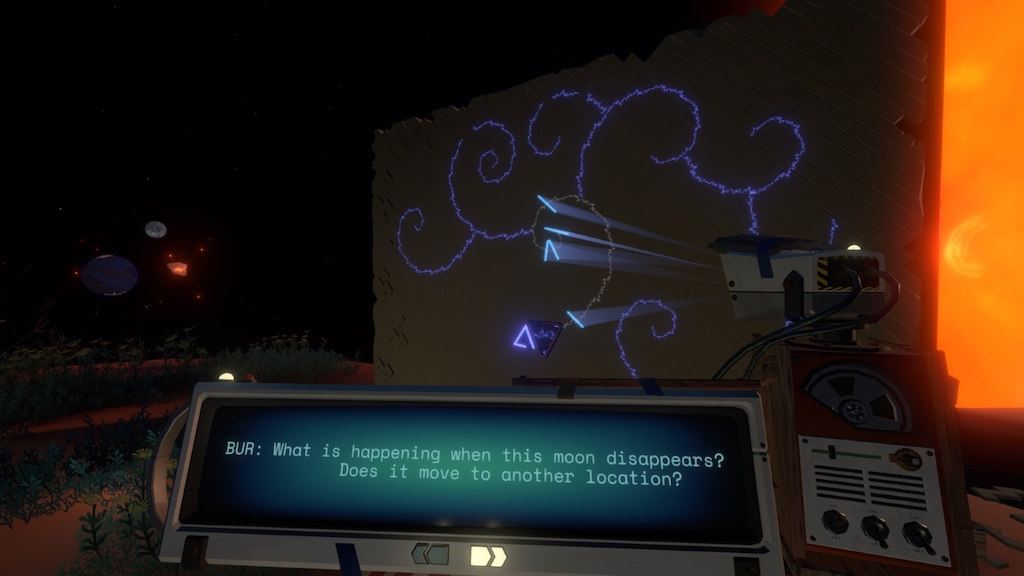 Solve puzzles on planets by investigating clues and lore.
2. Industries of Titan
Industries of Titan Teaser Trailer
Design your metropolis  and battleships in this city building sim/strategy game set on Saturn's moon Titan. Increase your influence and clash with other Great Houses of Titan.
Why We're Excited About Industries Of Titan:
Build an unstoppable mega city from the ground up
Design battleships and fit them with weapons, shields, and thrusters.
Use your favorite strategies to defeat enemies; whether it's technology, politics, or absolute overpowering combat.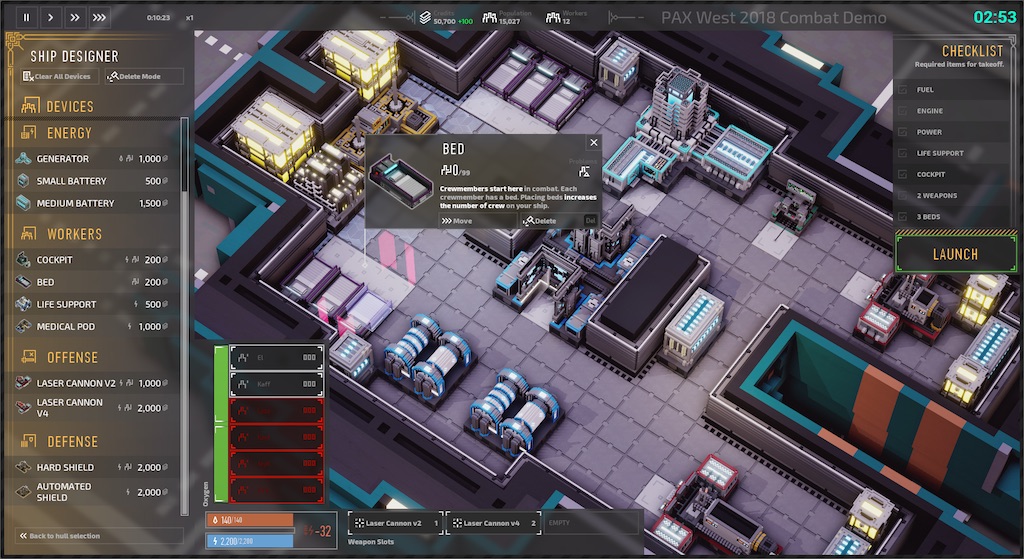 Intricate design possibilities for battleships.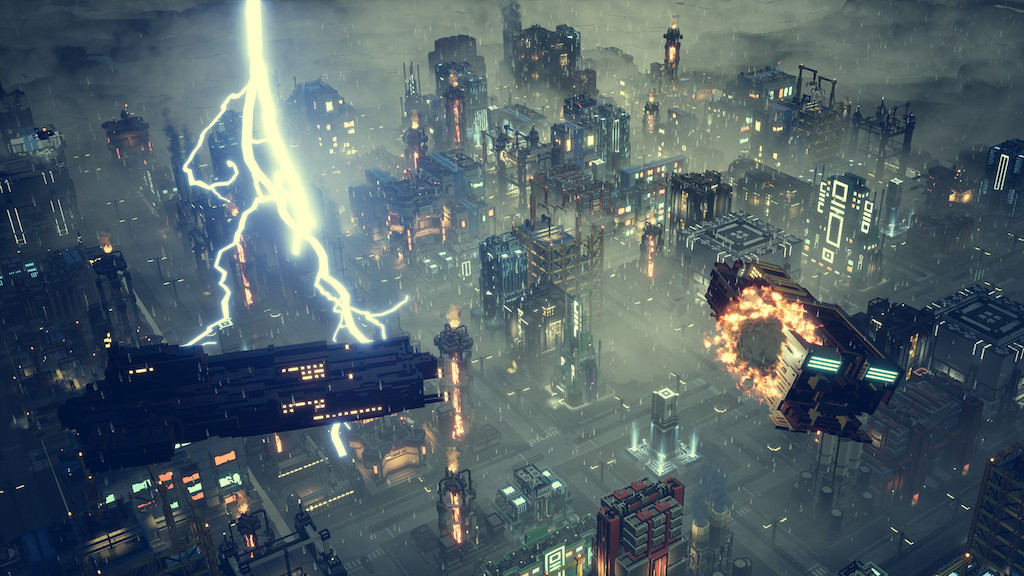 Build your city and defeat enemies.
1. Moons of Madness
Moons of Madness - Reveal Trailer
Stationed on Mars as a technician, things take an eerie turn in this sci-fi horror game. A chilling combination of hard sci-fi and paranormal horror fiction.
Why We're Excited About Moons of Madness
Exceptionally uncanny and eerie story inspired by writer H.P. Lovecraft.
Shares the rich lore of Secret World Legends, and exists in the same thematic universe.
Use of non-fiction elements to make us feel like we are actually on Mars.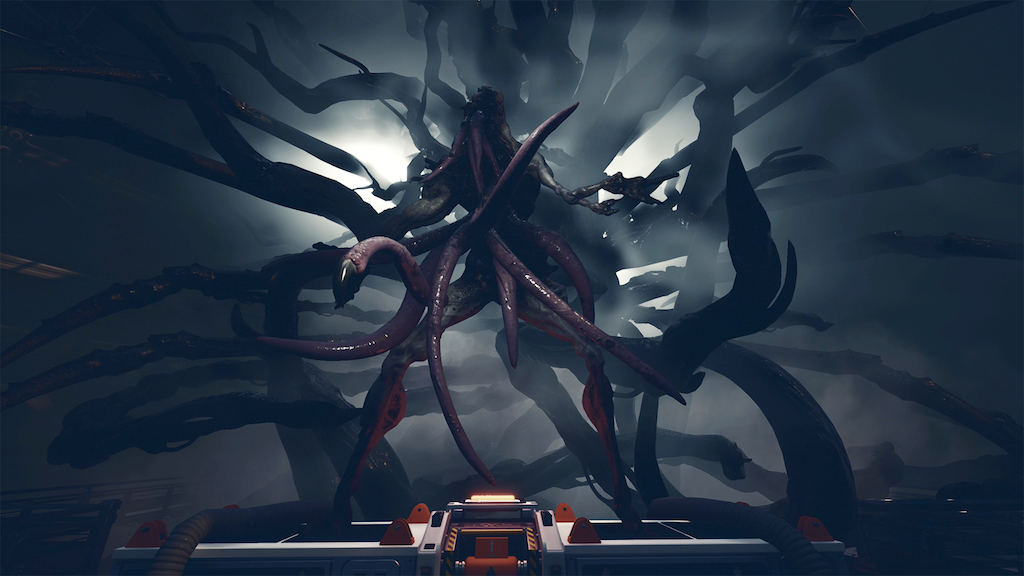 Creatures that are straight out of nightmares.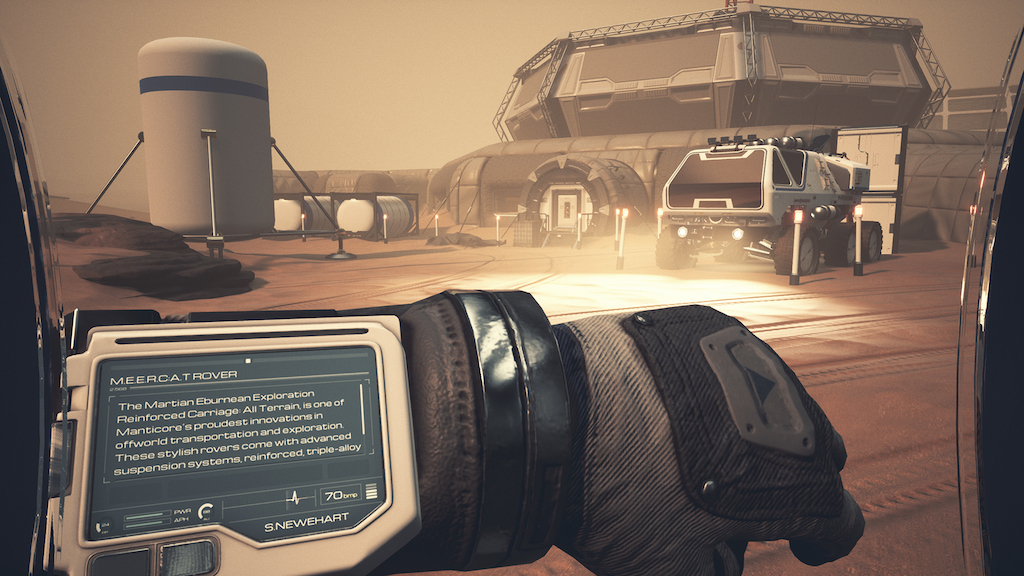 Unravel puzzles as you trek across Mars.
You may also be interested in:
Top 25 New Sci-fi Movies You Need To Watch in 2019
Top 11 Ultimate Best Space Games To Play in 2019