[Top 10] The Division 2 Best DPS Weapons
Updated: 10 Apr 2020 11:26 pm
Ten of the best DPS weapons in The Division 2.
DPS, or damage per second, is the average damage a weapon does in over a full second. 
Depending on the weapon and the type of player, it is better to have high DPS and lower reload speeds for weapon types like marksman rifles/snipers.
The formula works for automatics where it is better to have a lower DPS which could help increase Mag count.
Looking for weapons that would benefit the most with high DPS can be difficult at times, and the initial thought may be that having high DPS on all weapon types is the way to go. 
Well, we will be going over some of the weapons that will perform the best with high DPS.
One of the best ways to test your DPS is going to the firing range which is located in the White House.
1. DPS ASSAULT RIFLE BUILD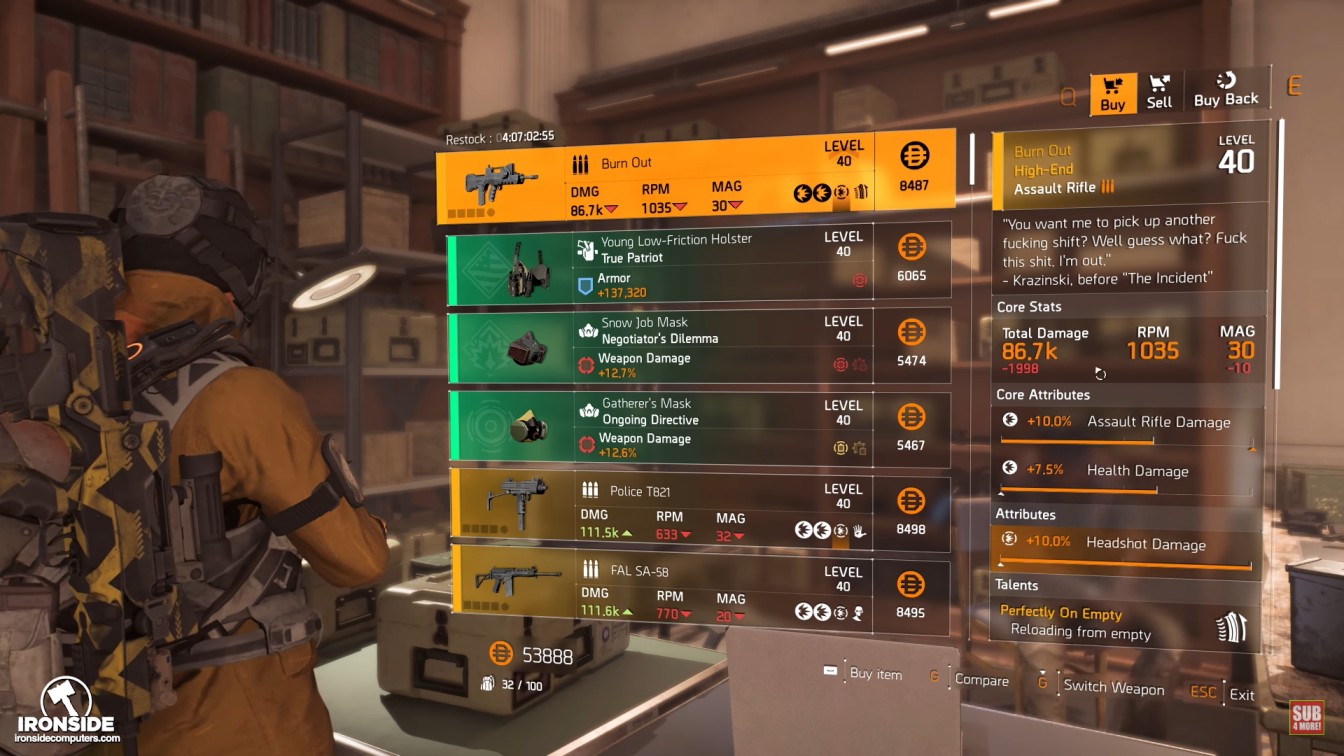 What makes Burn Out great for DPS:
Accuracy
Stability 
Overall Weapon Damage
Weapon Name: Burn Out (FAMAS 2010)
Weapon Stats:
DMG: 88.7K
RPM: 1035
MAG: 40
Core Attributes: +10.0% AR Damage; +7.5% Health Damage; +10.0% Headshot Damage
DPS Average: 79K
3 PVE DPS BUILDS (AR/LMG/RIFLE)
2. PVE DPS AR BUILD
What makes Military P416 great for DPS:
Strained (Talent)
Headshot Damage
Health Damage
Weapon Name: Military P416
Weapon Stats:
DMG: 92.9K
RPM: 750
MAG: 50
Core Attributes: +13.0% AR Damage; +11.0% Health Damage; +10.0% Headshot Damage
DPS Average: 77K
3. PVE DPS LMG BUILD
What makes Infantry MG5 great for DPS:
Overall Weapon Damage
Reload Speed
Stability
Weapon Name: Infantry MG5
Weapon Stats:
DMG: 93.5K
RPM: 800
MAG: 100
Core Attributes: +15.0% LMG Damage; +12% DMG out of cover; +5.5% Critical Hit Chance
DPS Average: 66K
4. PVE DPS RIFLE BUILD
What makes Baker's Dozen great for DPS:
Perfect Lucky Shot (Talent) 
Overall Weapon Damage
Accuracy 
Weapon Name: Baker's Dozen (M1A)
Weapon Stats:
DMG: 495.5K
RPM: 180
MAG: 19
Core Attributes: +11.0% Rifle Damage; +15.0% Critical Hit Damage; +9.5% Health Damage
DPS Average: 76K
5. SOLO DPS 4M DMG BUILD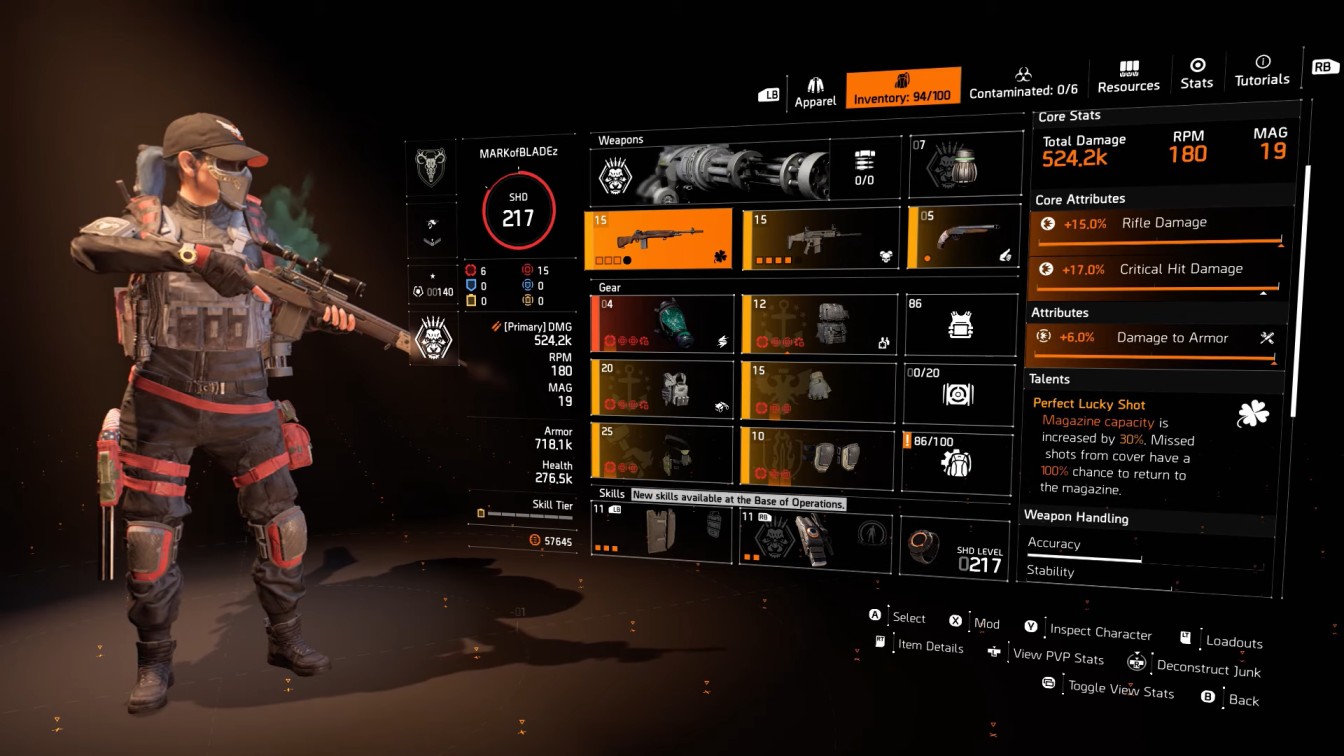 What makes Baker's Dozen great for DPS:
Weapon Name: Baker's Dozen (M1A)
Weapon Stats:
DMG: 524.2K
RPM: 180
MAG: 19
Core Attributes: +15.0 Rifle Damage; +17.0% Critical Hit Damage; +6.0% Damage to Armor
DPS Average: 76K
6. HIGH DPS BUILD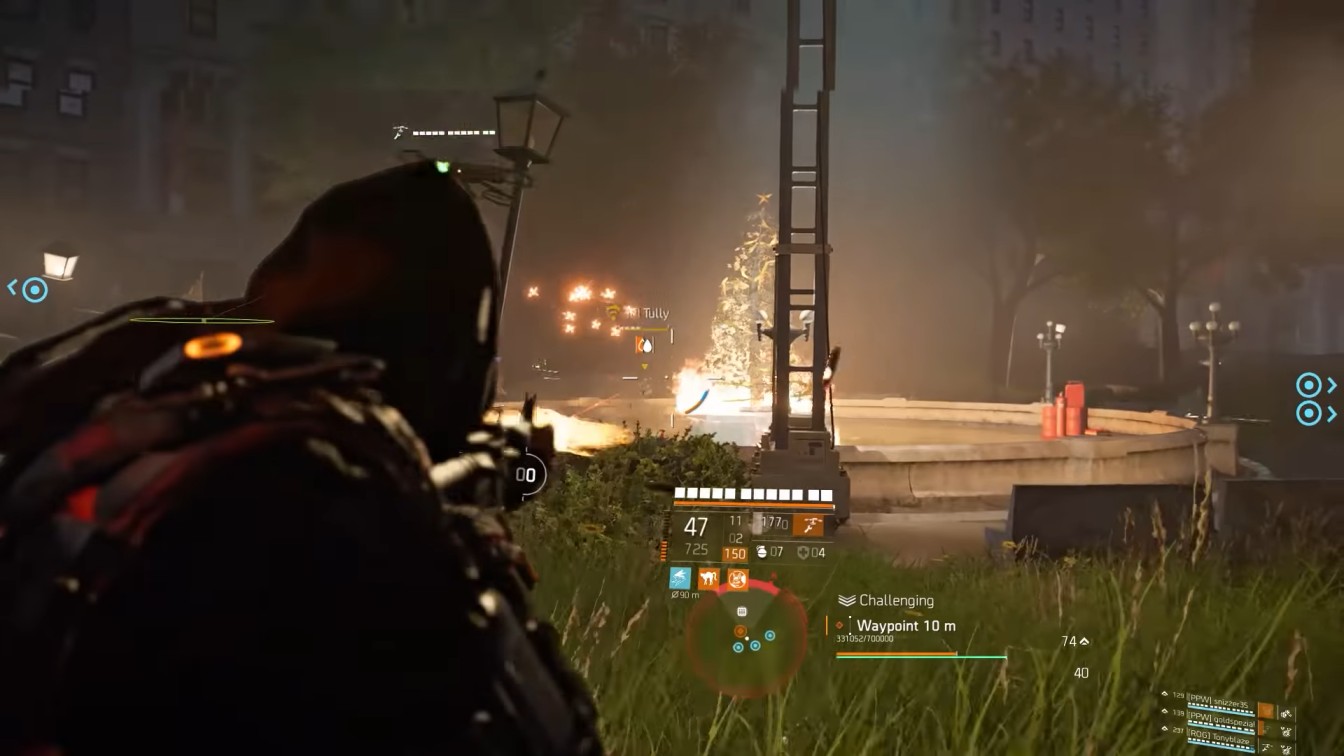 What makes Police M4 Replica great for DPS:
Sadist (Talent)
Stability 
Damage to Armor
Weapon Name: Police M4 Replica
Weapon Stats:
DMG: 106.5K
RPM: 850
MAG: 50
Core Attributes: +15.0% AR Damage; +8.0% Health Damage; +5.0% Damage to Armor
DPS Average: 70K
7. HIGH DPS STRIKER BUILD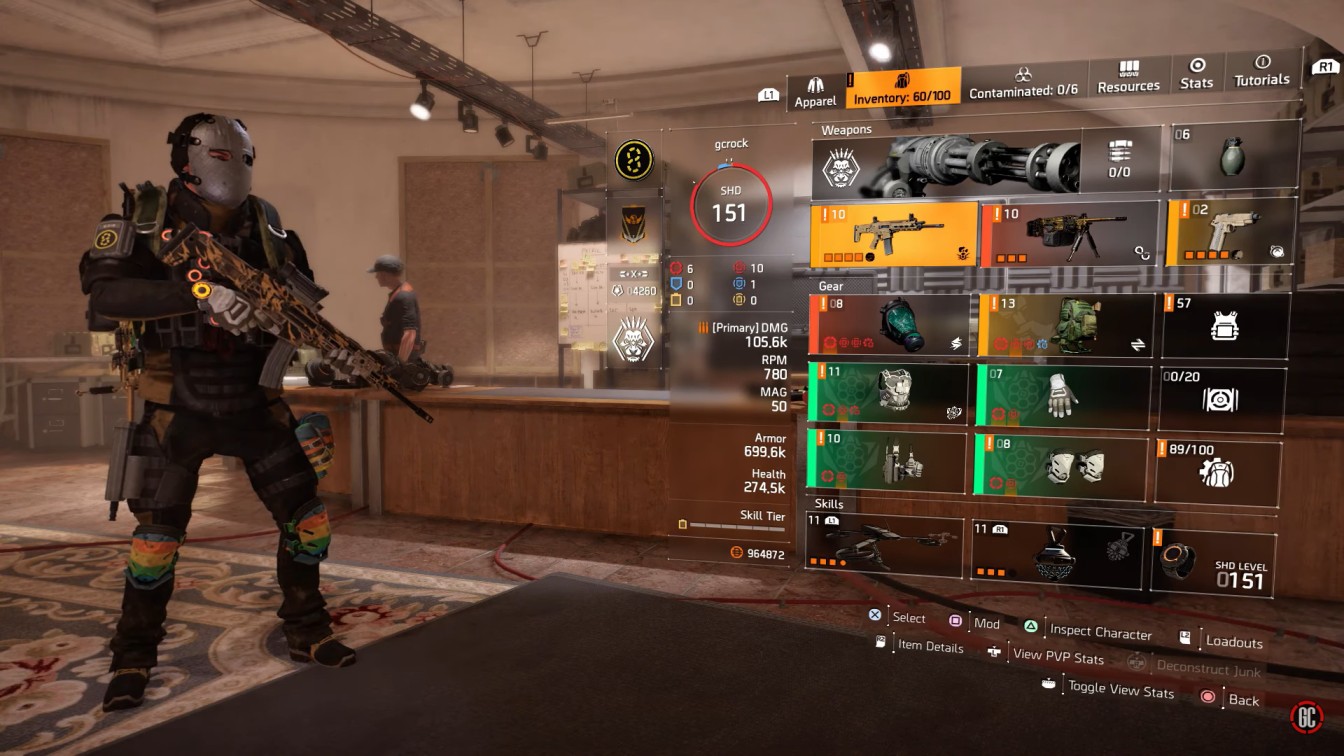 What makes the ACRe great for DPS:
Weapon Name: ACR
Weapon Stats:
DMG: 105.6K
RPM: 780
MAG: 50
Core Attributes: +15.0% AR Damage; +10.5% Health Damage; +5.0% Rate of Fire
DPS Average: 67K
8. DPS AR BUILD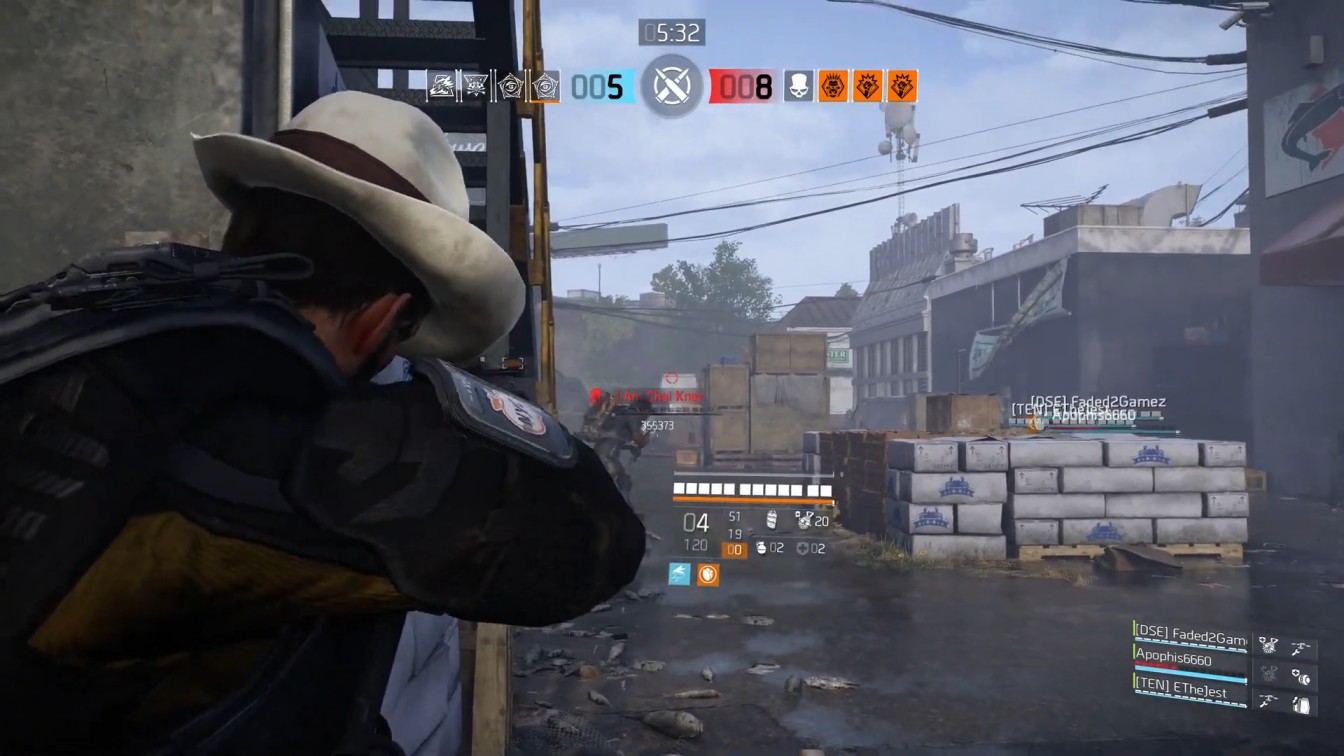 What makes the AK-M great for DPS:
Optimist (Talent)
Overall Weapon Damage
Weapon Name: AK-M
Weapon Stats:
DMG: 96.9K
RPM: 600
MAG: 50
Core Attributes: +10.0% AR Damage; +11.0% Health Damage; +8% DMG to target out of cover. 
DPS Average: 71K
9. MAX DAMAGE SMG BUILD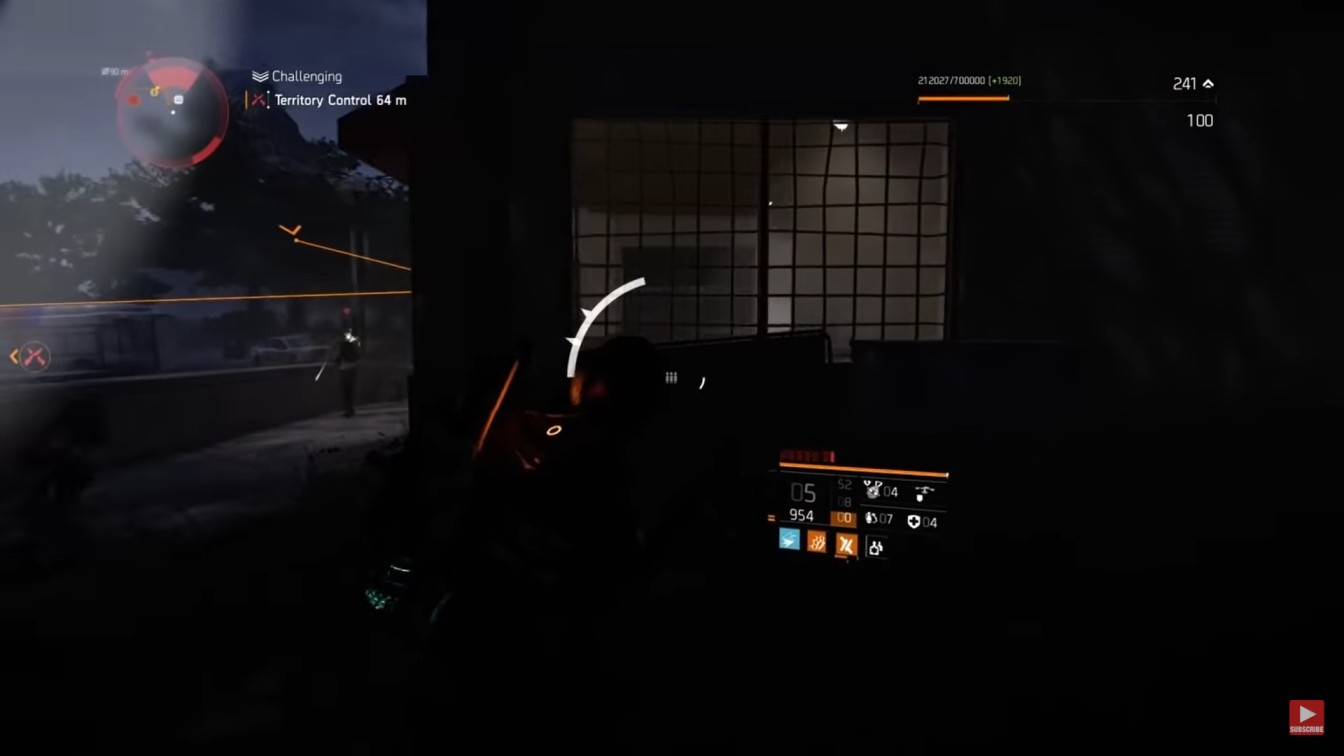 What makes CMMG Banshee great for DPS:
Killer (Talent)
Accuracy
Stability 
Weapon Name: CMMG Banshee
Weapon Stats:
DMG: 83.7K
RPM: 900
MAG: 52
Core Attributes: +15.0 SMG Damage; +16.0% Critical Hit Chance; +10% Swap Speed
DPS Average: N/A
10. NEGOTIATOR'S DILEMMA DPS BUILD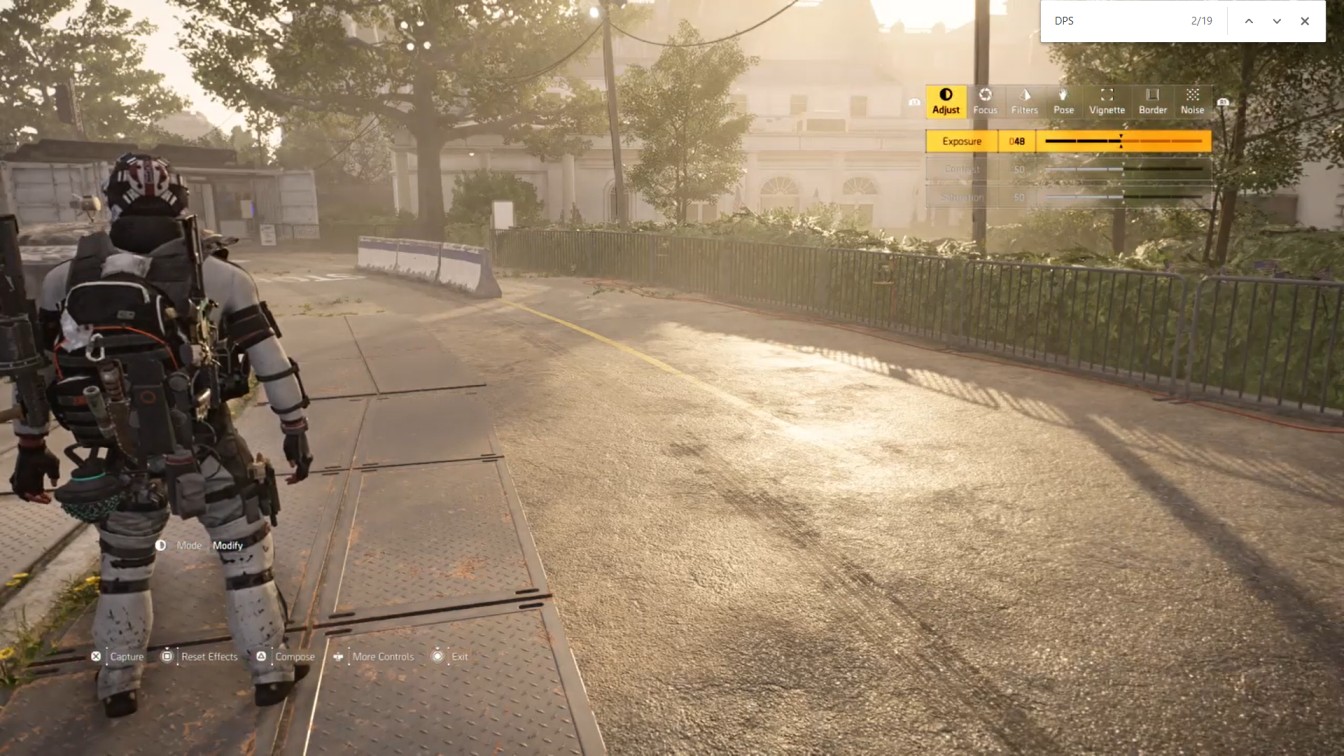 What makes Dark Winter great for DPS:
Perfect Killer (Talent)
Accuracy
Weapon Name: Dark Winter (SMG)
Weapon Stats:
DMG: 73.7K
RPM: 1200
MAG: 45
Core Attributes: +14.0% SMG Damage; +13.5% Critical Hit Damage; +8% DMG to target out of cover. 
DPS Average: 87K
If you found this article help, why not look at these as well:
You may also be interested in:
Image Gallery