Terraria Best Balloons (All Terraria Balloons Ranked Worst To Best)
Updated: 21 Jul 2022 3:31 am
What's round and flies high in the sky?
Terraria is classified as an action platformer game which is why jumping is such a key element in surviving in it. That's why boosting your vertical mobility is a top priority since being in the air is the easiest way to survive your first few nights. The earliest accessories you can get for vertical movement to help with this predicament are none other than Balloons. So without further ado, here are our Terraria Best Balloons and how to get them!
5. Amber Horseshoe Balloon
No mosquitos here, just bees!
Although called Amber, this item is not part of the Amber gem line of items. This accessory combines the Honey Comb, Shiny Red Balloon, and Lucky Horseshoe into one super accessory. It increases your jump height along with providing defensive capabilities such as releasing damaging bees when you're damaged while increasing your regeneration.
Item details:
Releases bees and douses the user in honey when damaged
Increases jump height and negates fall damage
What makes it great:
Fits a mobility accessory with defensive utility
How to get it:
4. Bundle of Balloons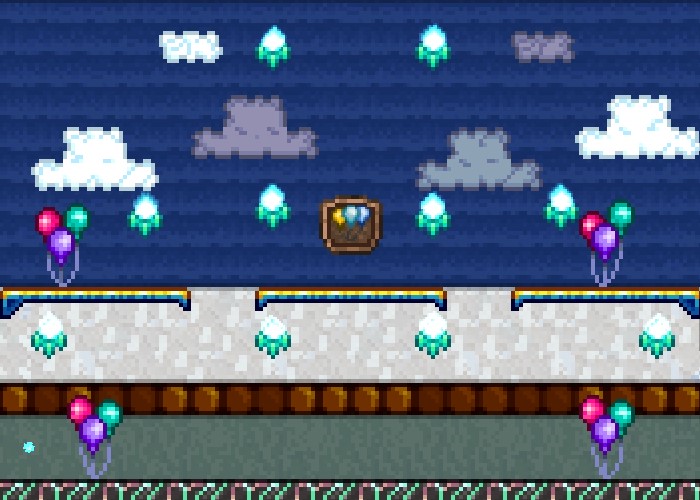 Up, up, and away!
As we mentioned earlier, being grounded means being a sitting duck. The Bundle of Balloons offers you a way to "fly" early in the game. While it does not negate any fall damage, the Bundle of Balloons allows you to jump a total of 4 times with great height. This allows for extreme air maneuverability, although it's considered a very niche accessory.
Item details:
Allows the holder to quadruple jump
Increases jump height
What makes it great:
More jumps equal better survivability
How to get it:
3. White Horseshoe Balloon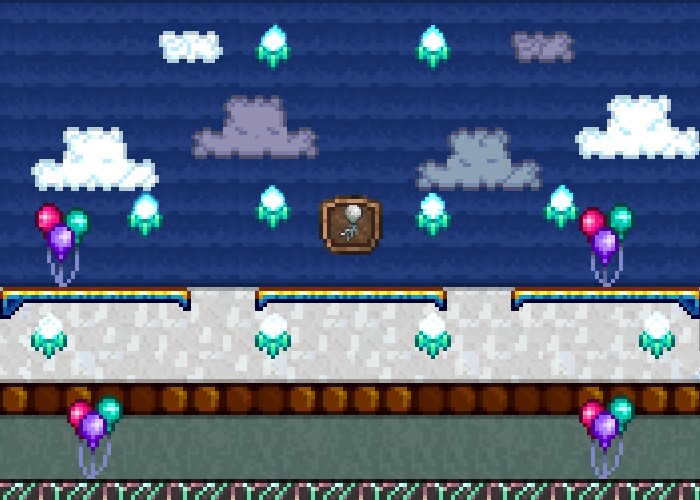 As white as the clouds in the sky!
In terms of jump height, the Blizzard in a Bottle is the second among all bottle accessories. Combine this with the Shiny Red Balloon and a Lucky Horseshoe and you've got yourself a banging accessory. This balloon allows you to reach heights you couldn't reach before with the benefit of not dealing with fall damage.
Item details:
Allows the holder to double jump
Increases jump height and negates fall damage
What makes it great:
Decent jump height with fast horizontal movement due to the blizzard jump effect.
How to get it:
2. Green Horseshoe Balloon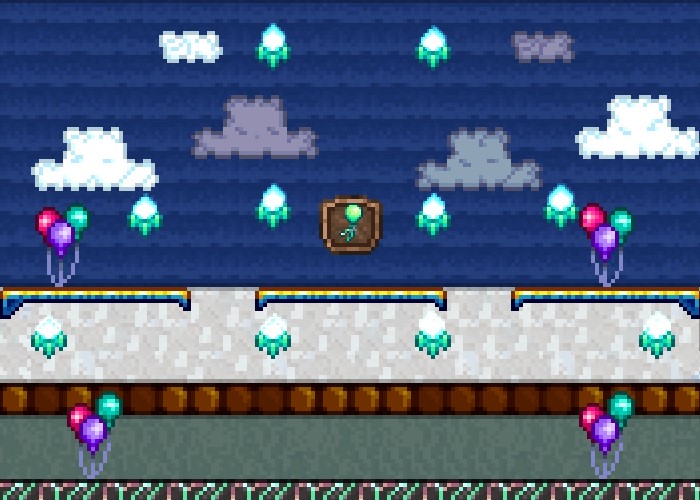 Not for the queasy player
The Whoopie Cushion is considered a joke item that does practically nothing in the game. Combine it with a Cloud in a Bottle, however, and you get the Fart in a Bottle which is a decent jumping accessory. Turning this gross-sounding accessory into a Horseshoe Balloon follows the same process as the others. While the tooltip says the same for almost all of them, the Green variant has a higher jump height than the White one.
Item details:
Allows the holder to double jump
Increases jump height and negates fall damage
What makes it great:
Great vertical and horizontal movement with the second jump
Fart sounds are funny
How to get it:
1. Yellow Horseshoe Balloon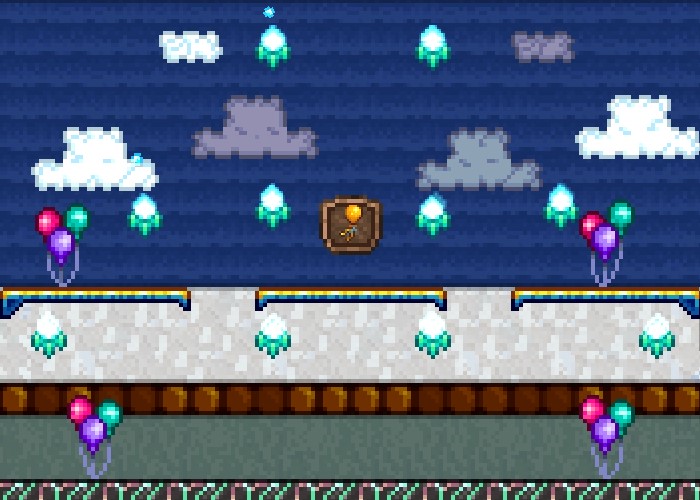 The ultimate balloon is here!
Following the trend of the previous items, the best double-jump accessory is the Sandstone in a Bottle. This Balloon is the sandstorm equivalent of the previous items in our list and gives you the best jump height and horizontal movement on your second jump. Not only is this fairly easy to craft, but it's also very useful up to the point where you get your first pair of Hardmode wings.
Item details:
Allows the holder to double jump
Increases jump height and negates fall damage
What makes it great:
Has the best stats out of all double-jump balloons
How to get it:
You may also be interested in: