[Top 10] Tekken 7 Most Played Characters That And Why They're Popular
Updated: 04 Oct 2022 11:40 am
The fight between father and son that never ends
Being popular in a fighting game means a lot of things for a character.
First of all, they should not be too hard to play effectively. Secondly, they should have some other way that draws a player in in terms of character design. Lastly, they should be reliable and strong. The perfect combination of these 3 aspects is what makes a character popular and we are here to discuss what the Top 10 Most Played Tekken 7 Characters do best and for what reason. 
10.Asuka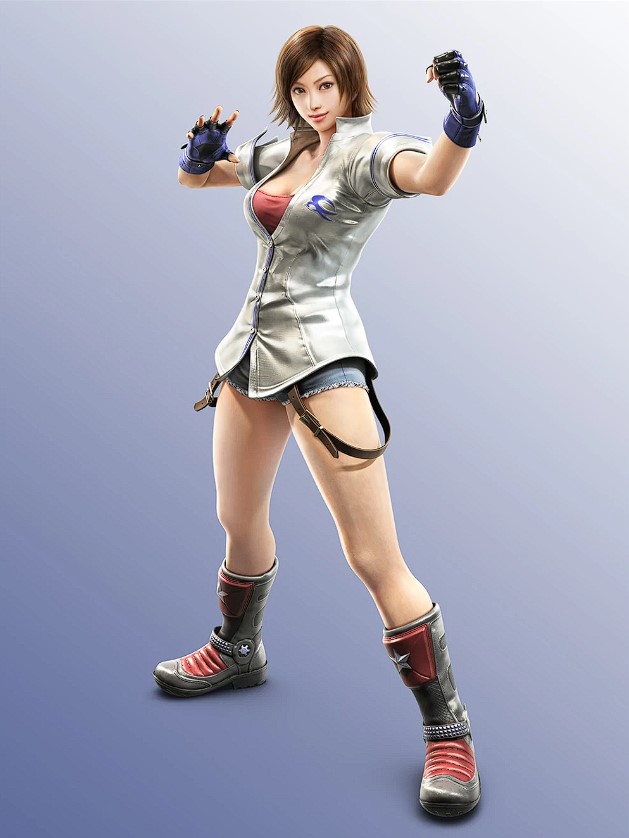 First on the list is Asuka Kazama, (probably) the cousin of the protagonist. Asuka isn't too hard to master and has some back-up moves that a player can reliably use in times of panic. This is already enough to get her a spot on the list and on top of that, her combos aren't particularly difficult to execute. She has decent lows to fall back on and looks great due to her fluid animations. Her stance is a bit questionable but her reliability and strength are, without a doubt, magnificent. It is also nerve-wracking to press a button against her if she has the advantage due to her long-duration parry. It's not hard to see why Asuka is so popular when she can be played by anyone who picks up a controller for the first time. Here is Blackkazama defending his chance at a tournament win with Asuka herself: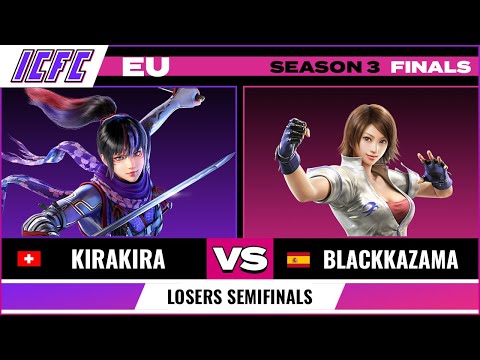 9.Fahkumram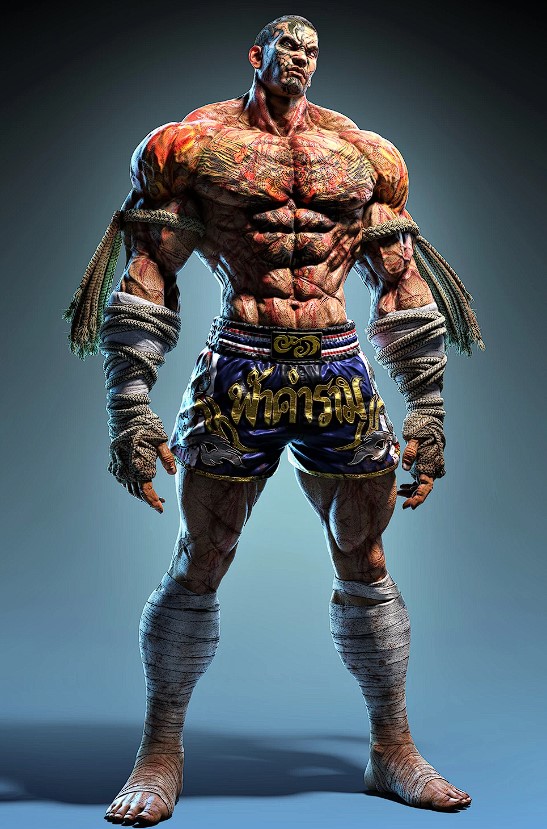 At number 9 is Fahkumram, the legendary Muay Thai fighter who has gone mad while trying to protect his family in terrifying underground fights. This goliath of a man is a DLC character and an extremely strong one at that, making him a bit controversial. This does not change the fact that Fahkumram has scary combo damage, not-too-hard to execute moves and great block pressure even if he is just spamming. Almost all of his moves provide plus-frames and it makes pushing a button extra terrifying against him. Not too hard to pick up and use and still possibly one of the most viable characters in the game? Fahkumram just cannot be excluded from a list of popular Tekken 7 characters. LIQIUD GEN makes a display of this giants power: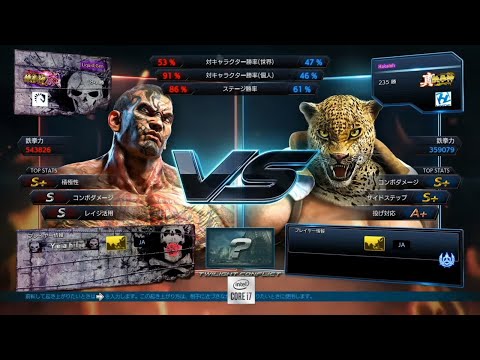 8.Devil Jin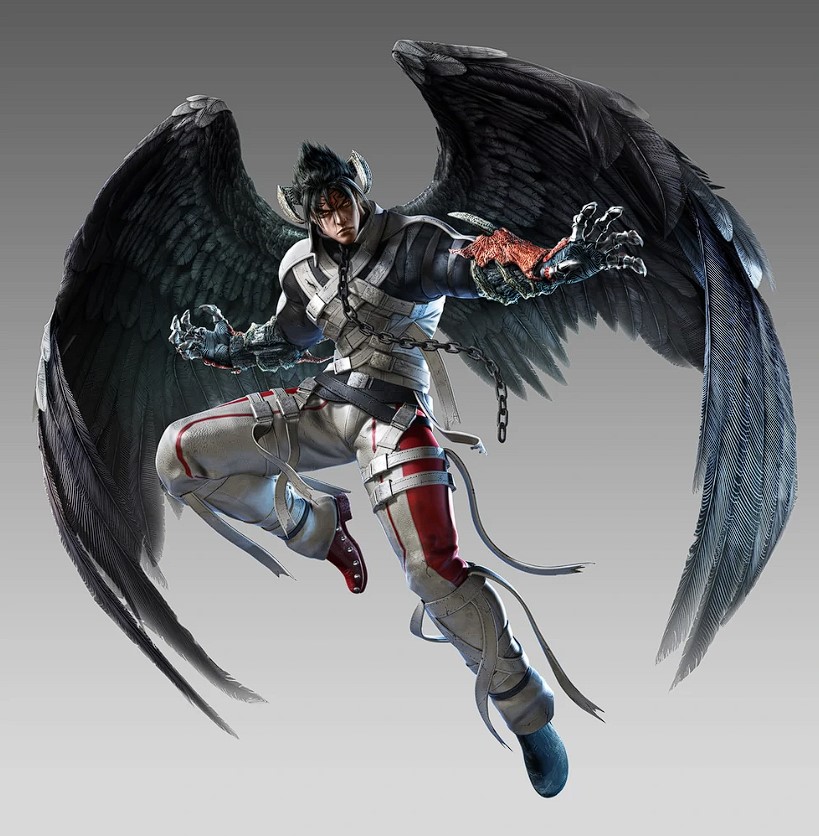 The aptly named "DJ" is hard to miss on any Tekken 7 list. He is probably the best Mishima in the game in terms of versatility. He is also the devil form of the game's protagonist, Jin,  which adds to his popularity. His one drawback is that he is not too easy to just pick up and play and requires a bit of practice. This is the reason he is so high up but even so, his popularity cannot be questioned. His iconic appearance and infamous laugh is enough to get him played by many a Tekken player.
Two tekken legends playing a mirror match of DJ: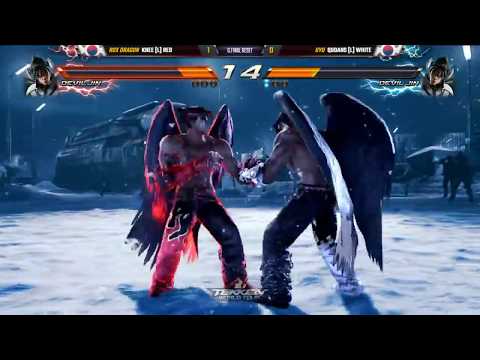 7.Bryan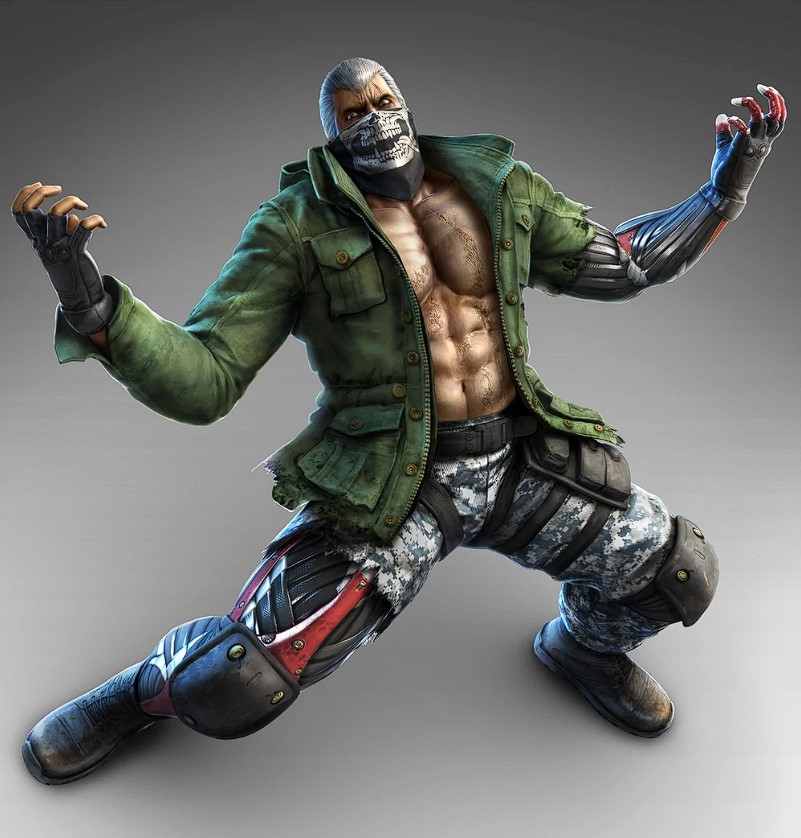 Bryan Fury takes the next spot on our list. This murderous psychopath is also a cyborg. He has a rival in the iconic Yoshimitsu and his evil laughter can be recognized by anyone who ever played Tekken. Furthermore, his moveset is not terribly hard to execute (except his infamous Taunt-Jet Upper) and he has some of the easiest mix-ups to pressure an opponent with. Some great damage can be done with his combos and overall his aesthetic is edgy, grim and intimidating. All of which are reasons he is so popular in Tekken.
Famous Bryan player JimmyJTran shows why he is, a famous Bryan player:
6.Jin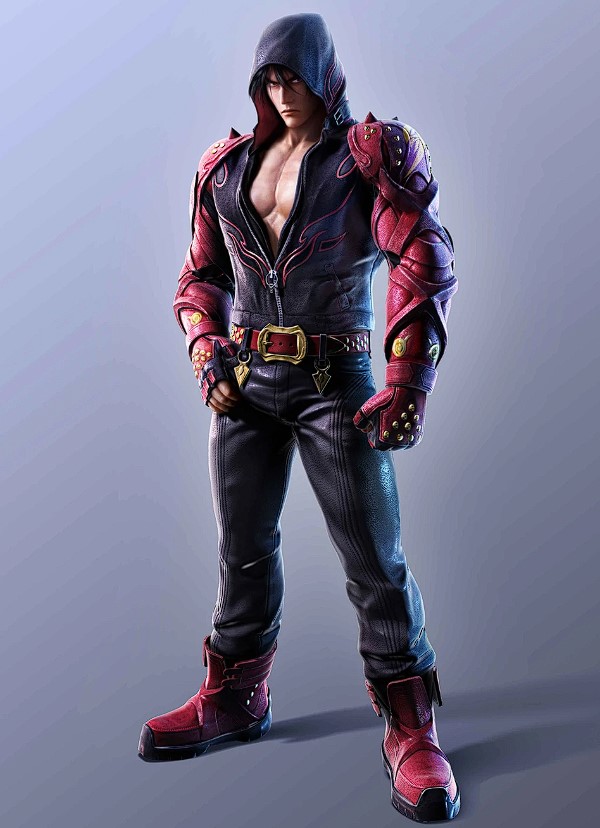 Right before the last 5 is Jin, the broody protagonist. Coming from a rather complicated bloodline, Jin has the fundamental basics of his ancestry and a bit more versatility added on top of that. Every hit from Jin feels like one from an actual main character. His animations are some of the most satisfying and his combo damage is ridiculous. His appearance is also a bit less edgier than his devil form but just enough gritty to make his presence threatening. Popularity isn't really questionable when you are the main character of the game.
Jin player Book shows why Jin is indeed the protagonist: 
5.King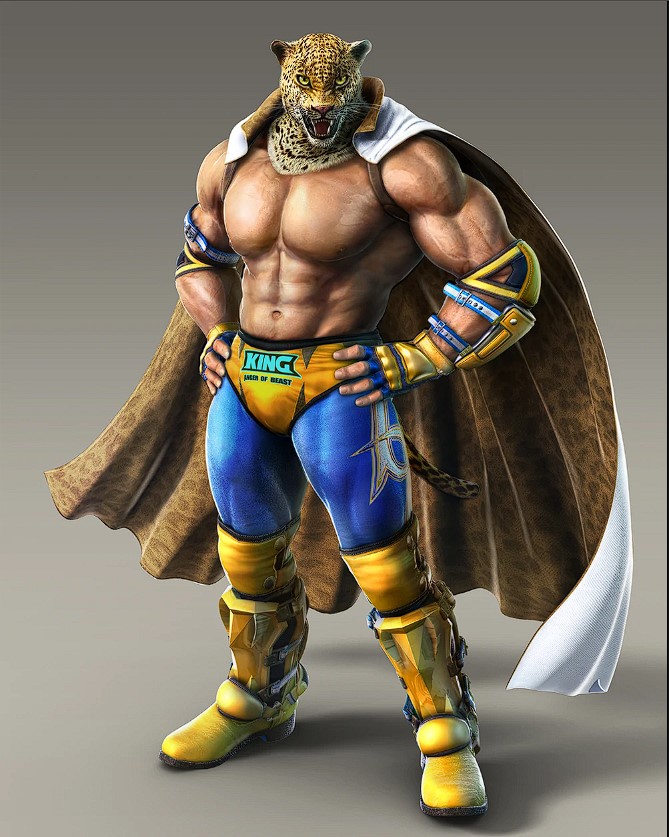 Kicking off the last 5 is none other than our jaguar-man (just a man wearing a jaguar mask maybe?), King. One look at him and you know why he is popular. He has one of the more unique but simplistic designs in the game. His wrestler aesthetic combined with his mysterious mask (or head?) makes him stick out even among the generally-comical cast of Tekken. His grabs deal a bunch of damage and it is just so fun to lock an opponent into an animation that wrecks their health bar if they do not know the break. His grabs might require some complex button pressing but it is nothing to be sad about when you are used to the game. His in-game complications do not matter in this context however, because his looks alone is enough to earn him spot 5 on the list. We all like watching a jaguar-man fight and that is why King is so popular.
The king himself Lil Majin pulling out a win against King's rival Marduk:
4.Kazuya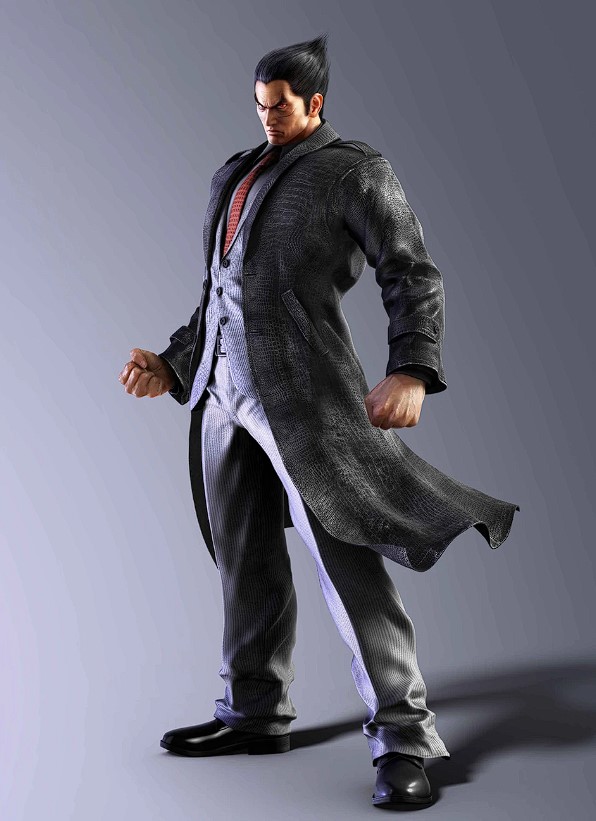 Here he is, the devil with his devilish radish hair cut. Kazuya Mishima is the protagonist of the first Tekken and it is not hard to see why. He plays a pivotal role in the story, first as a son hellbent on taking revenge from his rather rude father and then as the evil antagonist to his own son, symbolized by his on-the-nose devil form. Kazuya has everything one could want from a charismatic villain: Great sense of fashion, smug face, ruthless fighting style and of course no mercy to his enemies. He not only looks great but packs a hefty punch. Among the Mishimas, he is the easiest to pick up and use due to his "electric" requiring a less on-point input. He is intimidating, powerful and has a know-it-all attitude, much like most Tekken players. He is the face of the series and it shows in his popularity.
Evil Vegeta's Kazuya takes after his own old man and beats up his dear son: 
3.Law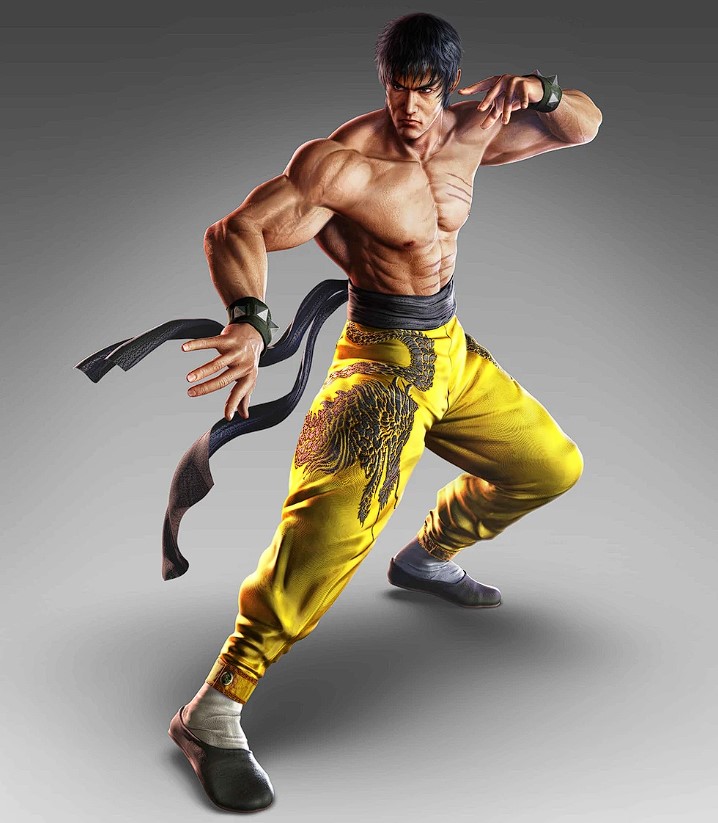 First of the top 3 is Marshall Law, a character widely hated by the Tekken community. You know what they say though, there's no such thing as bad publicity. Law gets a bad rep due to how easy it is to pick him up and just spam your way to victory. All of his button inputs are simple and he has many moves that would be hard to deal with for a beginner. To this end, Law is mostly popular in the lower ranks but that doesn't change the fact that he is one of the most played characters in the game. He also takes after Bruce Lee which is another one of the reasons why he is so popular. This screaming martial artist is famous both in Tekken and in real life.
Gosain screams his way to a tournament win with Law: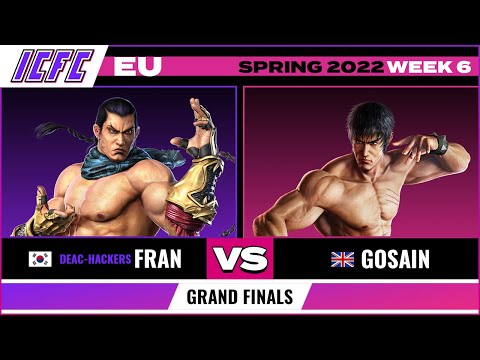 2.Dragunov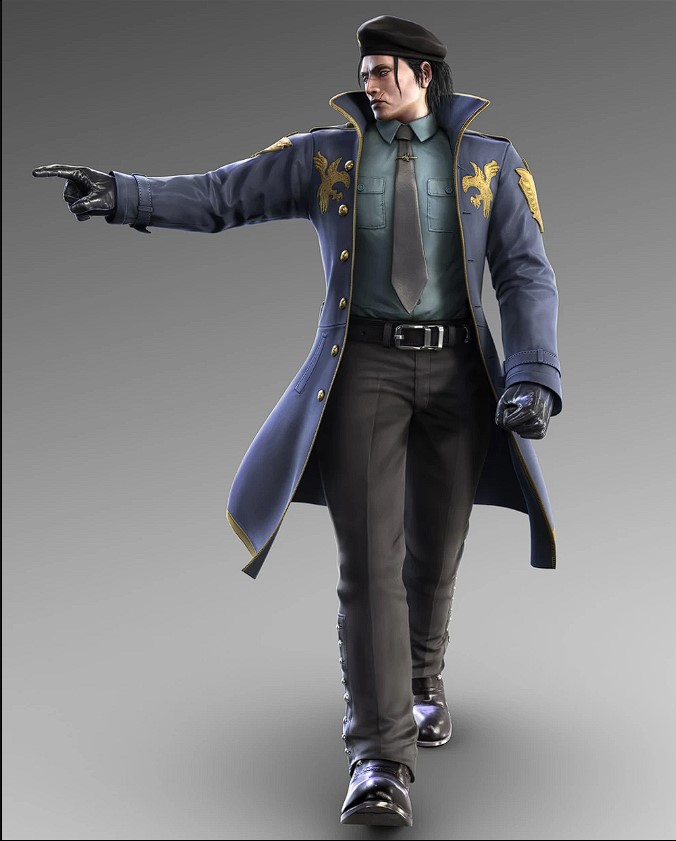 Right before the first spot comes Sergei Dragunov, a man of threatening silence and creepy glares. He has all the necessary components of a fundamental character for Tekken. He has great mix-ups, combos and pressure. His lows are decent and some of his moves can be changed mid-animation to a grab that catches the opponent if they try to block the previous version. He is also not difficult to pick up and use and provides a good understanding of the game in general. Coupled with this, his cool appearance makes him one of the most used characters in the game. He is a blast to both play and watch, earning him the second spot on our list.
The human-machine does it again with his favorite character Dragunov: 
1.Paul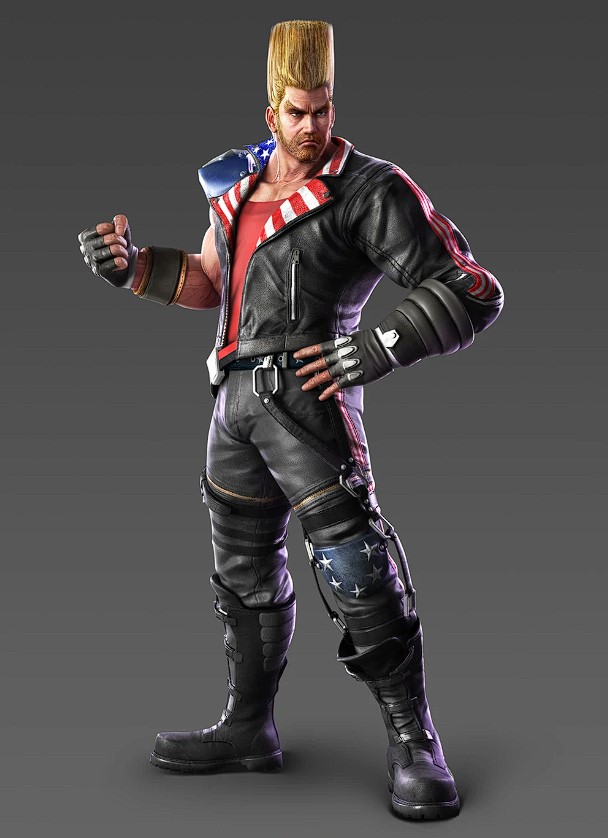 The single most popular character in Tekken 7 is the Ken look-alike Paul Phoenix. Possibly the most beginner-friendly character in the game, Paul has been a staple for new Tekken players since his first appearance. His combos do excellent damage and do not require difficult execution. He has easy to use tools in times of panic and his aesthetic is a great mix of comedy and strength. He is also a great teacher in that learning him helps the player get a hang of the intricacies of the game. He has everything a viable Tekken character might need and more. He even has a junkyard combo just in case you wanted to spam one.Paul has been here forever and will probably continue to appear in future entries to the series. The most played Tekken character of all time, Paul is impossible to overlook when talking about popularity despite his janky animations.
Tekken legend Knee demonstrating how useful a character Paul is: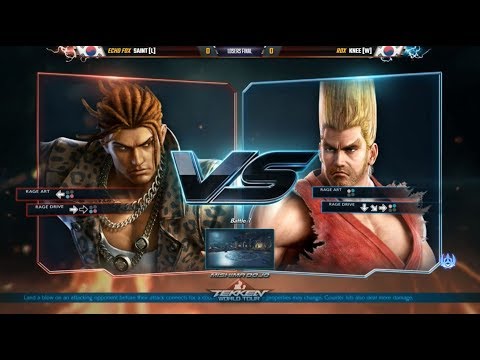 You may also be interested in:
Top 10 Best Tekken 7 Beginner Characters: https://www.gamersdecide.com/articles/tekken-7-beginner-characters
The Ten Best 2 Player Fighting Games:
https://www.gamersdecide.com/articles/ten-best-2-player-fighting-games
Tekken 7 Tier List 2019: The Worst & Best Tekken 7 Characters:
https://www.gamersdecide.com/articles/tekken-7-tier-list-best-tekken-7-c...