Spider-Man PS4 Review - Is It a Good Game?
Updated: 30 Jan 2020 7:44 am
Webhead
Daily Bugle

Superhero video games have come a long way and nowadays there's so many of them we are losing count. There have been some.. questionable video games and there have also been groundbreaking game of the year candidate games for superheroes. And today ladies and gentlemen we are taking a look at one of the games that has been said to be the greatest superhero game ever made. 
About
Marvel's Spiderman puts you in the suit of the webcrawler as you swing through the beautiful city of New York fighting crime while balancing your love life of Mary Jane and your job at Octavius Industries with your boss being a very familiar face. This is the first time a Spider-Man game has also let you take control as Peter Parker. This was released on September 7th 2018 and has sold over 9 million copies! It even won Best Action Game Of The Year from the Gamer's Choice awards and rightfully so as it took 4 whole years to make. 
Story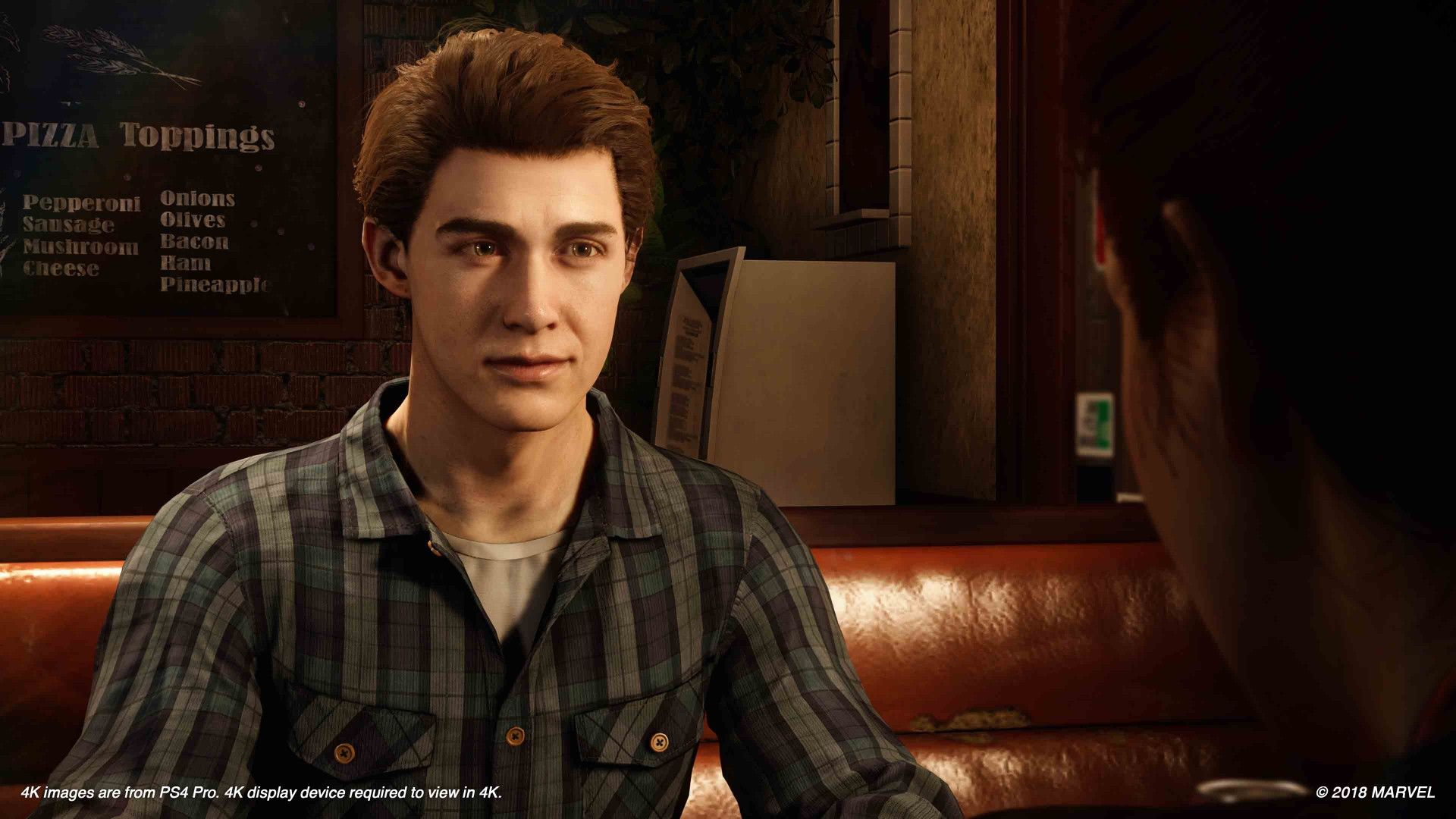 Parker at it again with MJ
This story takes place 8 years after Peter Parker first got bit by a radioactive spider and that was a wise decision made by Insomniac considering the fact that we already have a handful of Spider-Man origin stories. In this game Peter Parker works for Octavious Industries as a personal assistant to Dr. Octavious and has an off and on relationship with MJ. After taking down Wilson Fisk, Spider-Man encounters a new villain named Mr. Negative and his guards called "Demons". Spider-Man also faces the Sinister Six consisting of Rhino, Electro and more. 
The story is extremely interesting and it makes you highly invested in the game because it feels like you are Peter Parker and you are experiencing the problems with him. MJ played a huge part in this game by not only playing Peter's love interest but also a playable character in certain sequences that were far from perfect, but it was still cool to see MJ as a playable character. Their interactions and conversations throughout the game were hilarious and sweet to see to see along with their relationship problems where you really start to feel for them both.
 The main story of Peter balancing his work life and crime fighting life was awesome to see and it was very interesting to see as one of our childhood heroes was barely making enough money to afford a new laptop and getting evicted.
Gameplay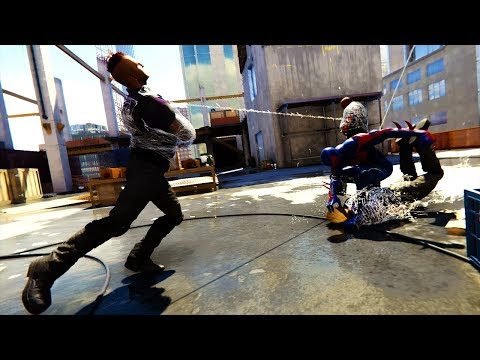 Spider-Man PS4: Flawless Combat - Gadget Combos & Epic Gameplay - Vol.4
The combat is one of the best things about this game. With flawless fight sequences, a big amount of combos and countless amounts of powerups, Marvel's Spider-Man succeeds with it's fight system. It feels very similar to the Batman Arkham combat system but still has its own spices.
Not to mention the fantastic animated finishers when your energy bar is filled up! There are also special power ups that you can get from either the skill tree or one of the Spidey Costumes which we will get to in a bit.
Quest/Mission System
In terms of innovative one of a kind objectives, there wasn't really anything that unbelievable. The boss fights were pretty fun but they could've done better as well as the fight with Rhino and Scorpion which was a letdown. When you are just swinging through the city you get crime alerts for either just beating goons up or chasing vehicles which are fantastic if you have just started playing but get really repetitive a few weeks or even months in.
 But luckily there are interesting side missions you can play as well as some stealth missions where you can take down gunmen which makes this and the Batman Arkham games almost impossible not to compare to. Also you can unlock new suits for Spidey which look stunning and each one of them being equipped with special power ups to help you while fighting bad guys or swinging through NYC.
Graphics 
One of the biggest strengths of this game is it's beautiful and realistic visuals. It really shows off what the PS4 is capable of and sets a bar for new games to come. The cutscenes are fantastic and so are the fighting sequences. Every move is fluent and it really makes you feel like Spider-Man when swinging around.  Lastly the in game models also give off a great representation of their comic counterparts.
Developer
Ever since Marvel's Spider-Man has been released there has been numerous suits added as well as brand new side missions that give you more insight with characters such as Black Cat and Tombstone. The side missions are DLC but they are sure worth your buck if you can't get enough of Spider-Man. 
New suits have also been added to the game for free as an update. But there are also some additional suits that come alongside the DLC. This game had a handful of glitches such as crashing when saving your progress or cutscenes with no audio but luckily almost all glitches have been patched.
Pricing
A brand new cop of the game sells for about 40 dollars in Gamestop but a pre-owned version costs 30 dollars. The only platform it is available on is PS4. The collector's edition is about 105 dollars coming with numerous physical items such as mini statues, a steelbook case and more, as well as some in game items such as the DLC.
Pros:
Beautiful Graphics
Amazing Combat System
Compelling Story
Fluent Controls
Spectacular Voice Acting
Cons:
Repetitive Missions
Multiple Lackluster Boss Fights
My Final Score: 9/10
You may also be interested in:
10 Actors Who Can Be the Next Spider-man
The Top 10 Best Spider-Man Games for PC
Image Gallery